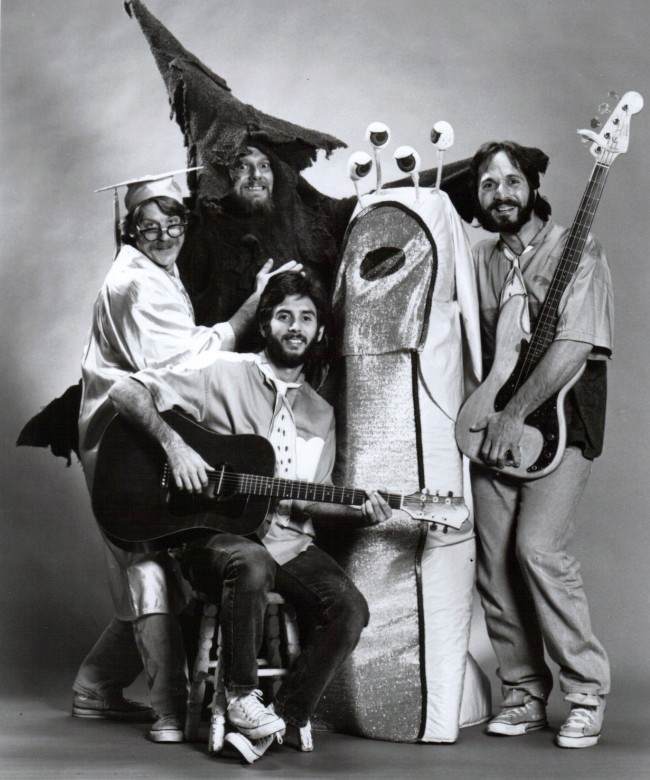 TO MAKE IT in the music biz and get some publicity, it used to be a requirement to take some "professional" photographs for local newspapers, magazines, and venue posters.    Trouble is, thirty to forty years later someone like me is going to share them with the world.  Chances are, your press photos are a tad on the awkward side, and I'll have a snarky comment or two.  Shake it off.  It's all in good fun. Maybe you can even point and laugh at the other bands.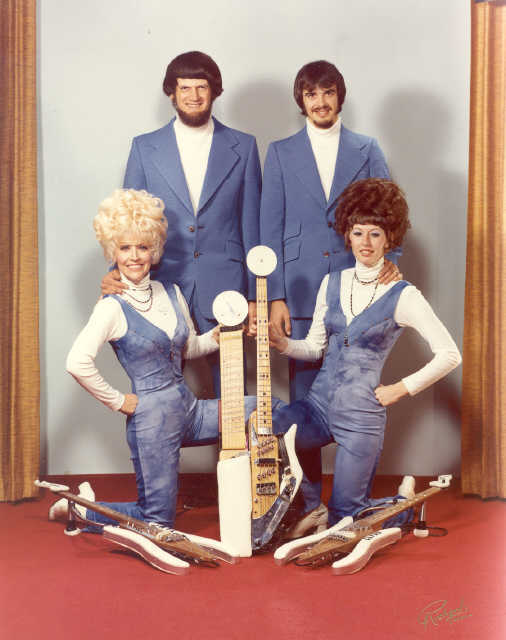 I haven't the slightest doubt they were talented musicians, but that doesn't excuse the hair styles. For that, they should be punished. A pageboy haircut with Amish beard and turtleneck… really?  I have to admit, I dig the cranial monuments the women are sporting, which probably needed shanks of rebar to support their girth.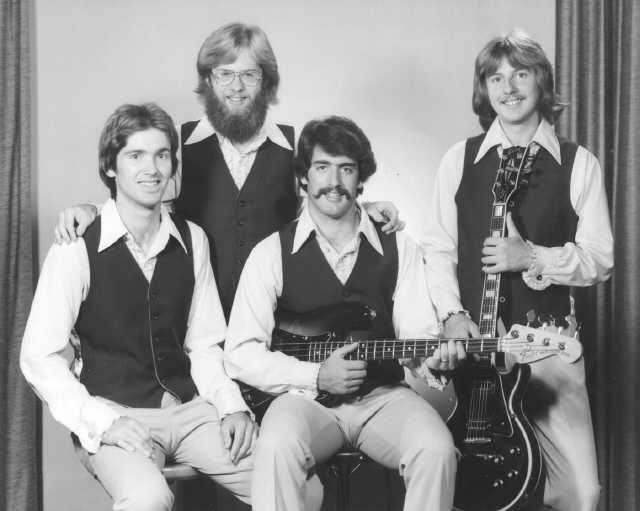 Speaking of Amish looking beards… WTF?   The guy on the left obviously feels really uncomfortable with that hand on his shoulder.  Jedidiah's sly advances were really starting to get old.
Guy on right: painfully excluded.  His future with the band is tenuous at best.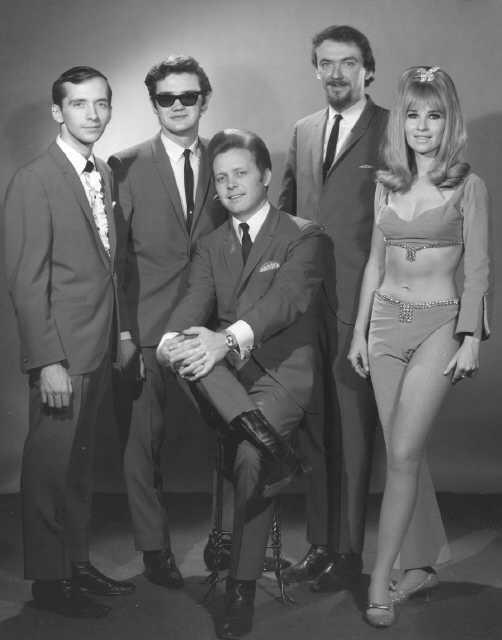 Far left: Didn't get the memo to not wear ruffled shirt; stands out like sore thumb – acute sense of embarrassment evident on face
Second from left: Obviously in a witness protection program
Far right: Tries to start trend with one pants leg and one shirt sleeve missing.  Fail.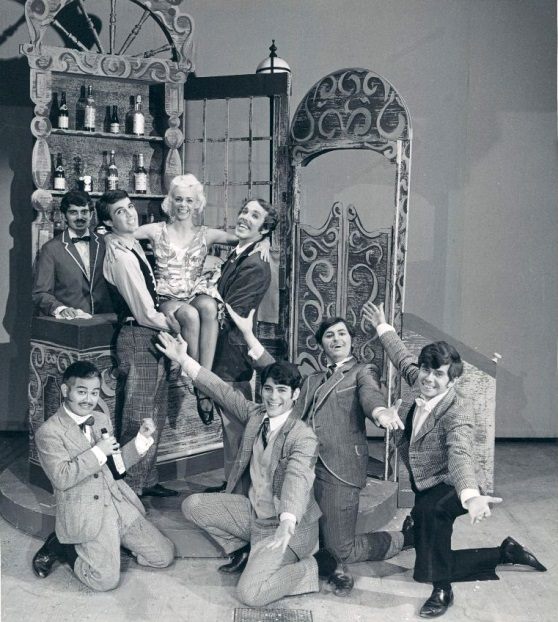 By this point, Phil's (bottom left) alcohol problem was really starting to get in the way of the music.  He couldn't even make the right hand gestures, and was quickly becoming a source of embarrassment for the group.  Phil simply had to go.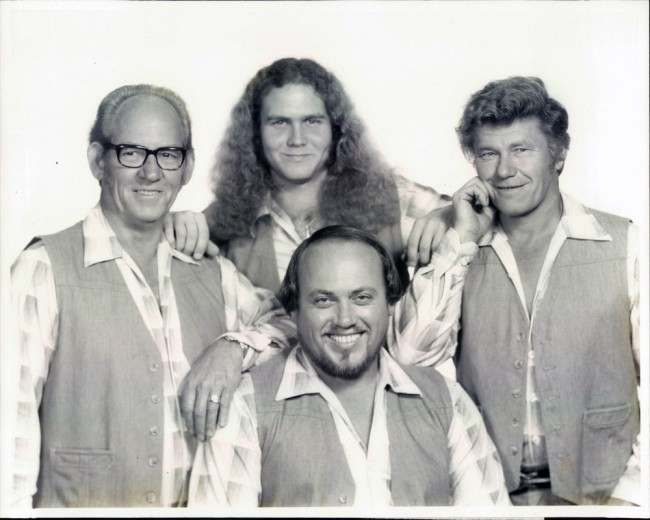 After lead singer, Scott (top center), was kicked out of the Krimson Death Kult citing "artistic differences", he quickly joined his uncle Phil's a cappella group The Knewtones.  It seemed like a good idea at the time…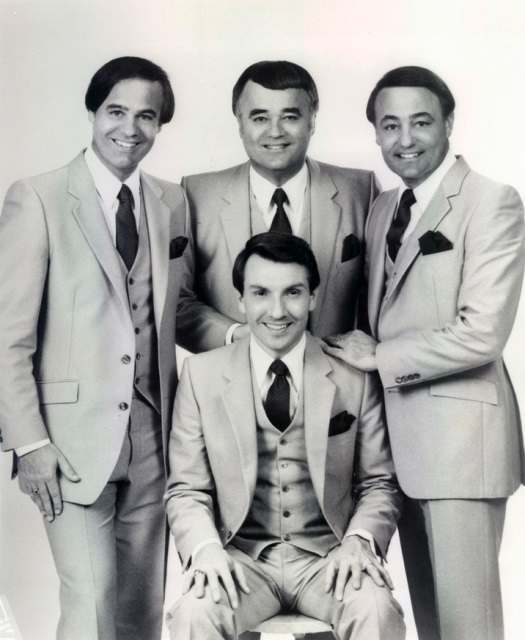 The Jacobs Brothers were a unique musical act in that they not only provided entertainment for their audience, but they would also do their taxes.  Bill Jacobs was a wizard at both the Hammond Organ and the desktop calculator.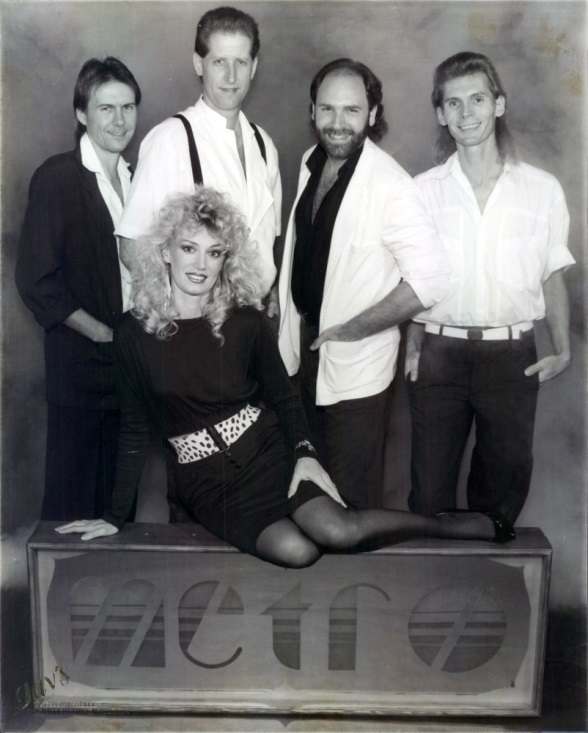 This has all the makings of a No Doubt scenario.  Note to the guys:  All the mullets and Miami Vice jackets in the world won't save you.  Gracefully recede to the background and let the chick take center stage.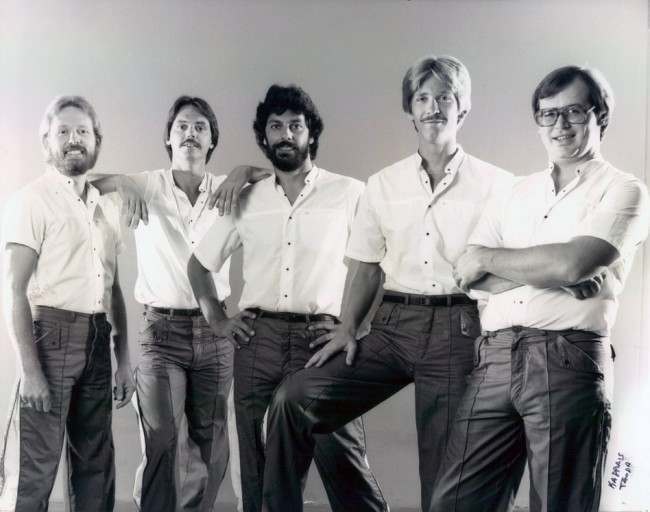 From left: beard – mustache – beard – mustache – nothing & glasses.   Somebody's got to go, and I don't think I need to say who.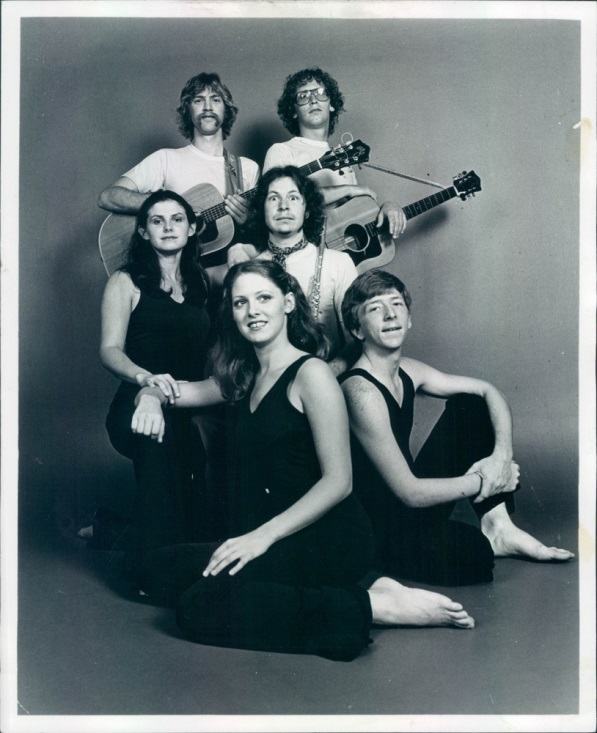 The guy in the middle looks paralysed with shame.  Is the front row interpretive dancers?  I have neither the courage nor the stamina to figure this one out.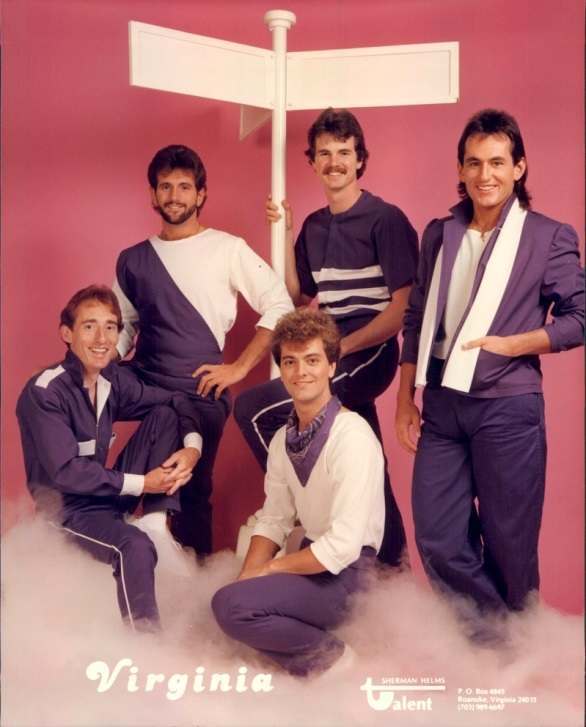 "Virginia" is derived from the word "virgin"….  I think you know where I'm going with this.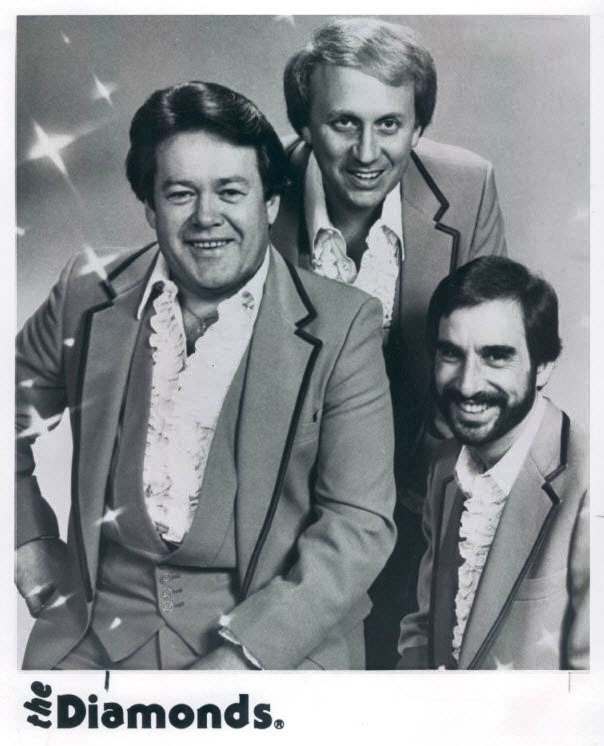 Those flickering lights you see aren't the magic of the photographer's studio.  Dan's (left) vest was so tight around his midsection, the metallic buttons were actually creating sparks.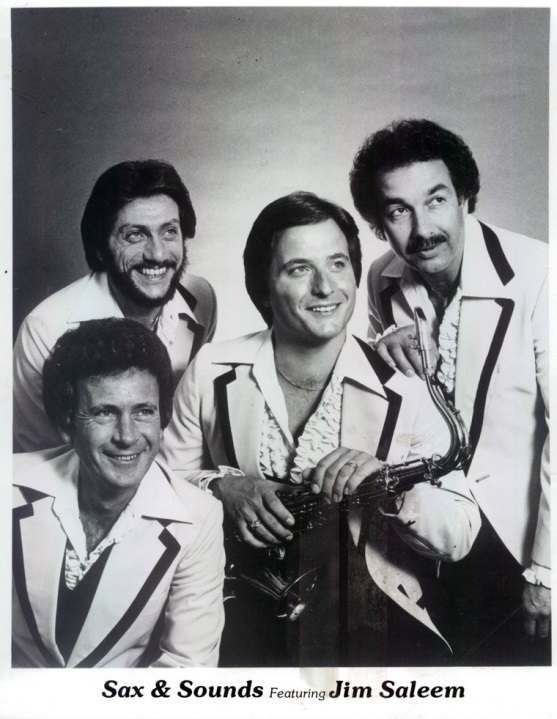 Don't let their frozen smiles fool you; they're all watching their dignity evaporate into thin air.  Time to return the rental suits, down a slug of Scotch, and go back to the office.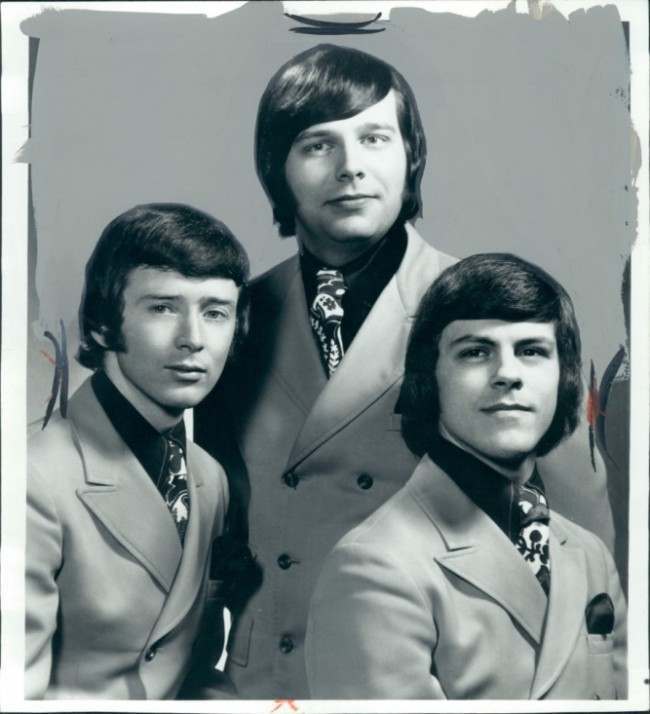 Thom York would like us to forget his stint with The Von Hiatt Trio, but his publicity photo is too good to keep under wraps.