THE International Order of The Golden Rule is a funeral homes organisation based in Austin, Texas. On their website filed under "history", they tell us:
To a group of funeral directors in 1928, the "Golden Rule" – a fundamental principle that is universally admired and upheld – became the cornerstone upon which to built a professional association.

The founders embarked on a mission to seek out a dependable, ethical funeral directors in every community by means of a carefully tested screening process. They wanted to establish a quality-minded identity in the minds of families everywhere. The Golden Rule credo – "Service measured not by gold, but by the Golden Rule" – speaks to that identity.
And:
Each Golden Rule® Funeral Home must show a commitment to provide to their client families: "Service measured not by gold but by the Golden Rule."
So. What is the Golden Rule? We never do get to nail it down. Under "STandards of Ethical Conduct", we get not one rule but 10 rules.  We also see their name printed on this booklet called "How To Tell Good People From Bad People".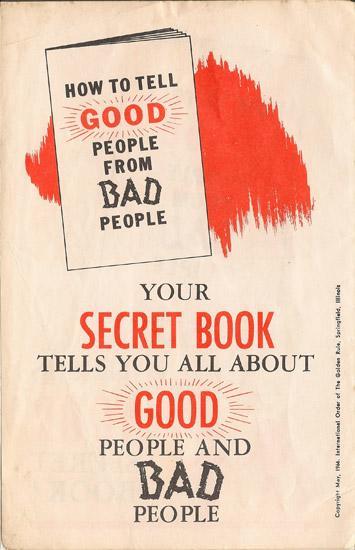 Look inside: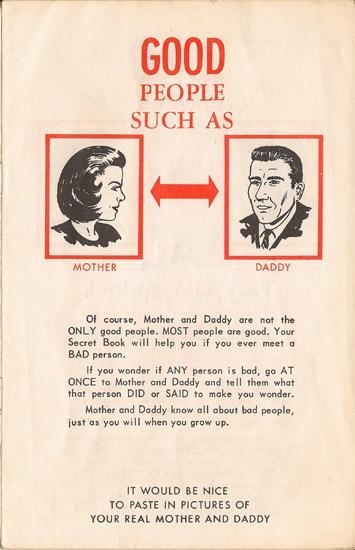 What if you daddy is a Nazi killer?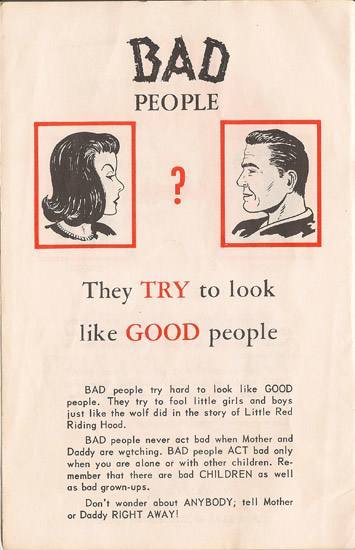 Unless, Mummy and Daddy are rotten to the core.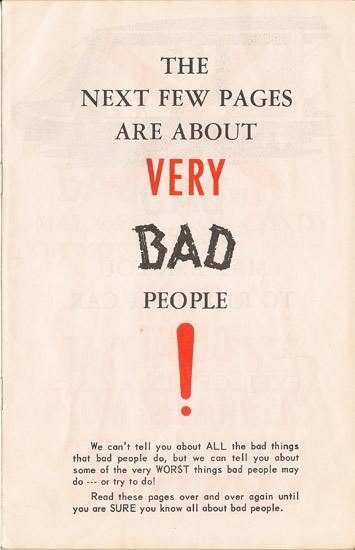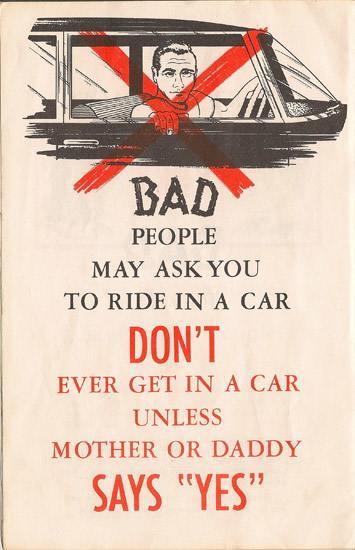 Riding with 'Uncle' Steve is fine.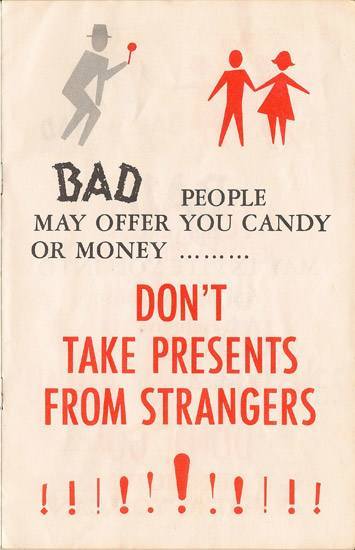 Santa is a danger. When you receive his gift, tell the police then burn it.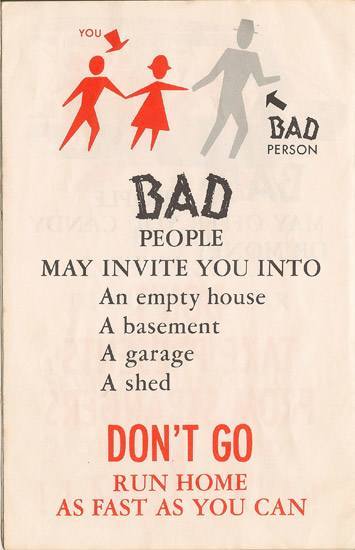 But not their family home. They are fine. Nothing bad ever happens there.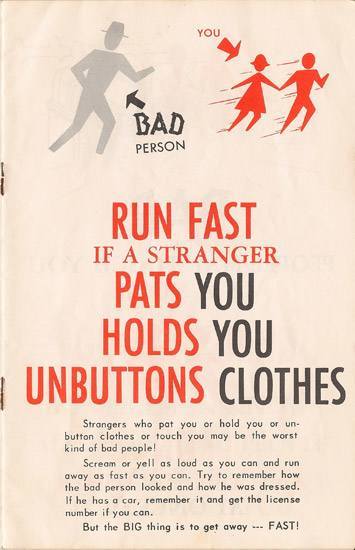 Unless they work for the BBC.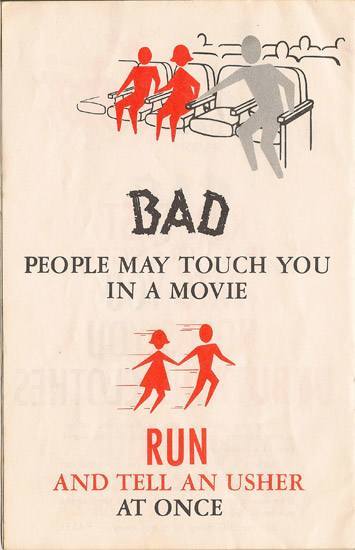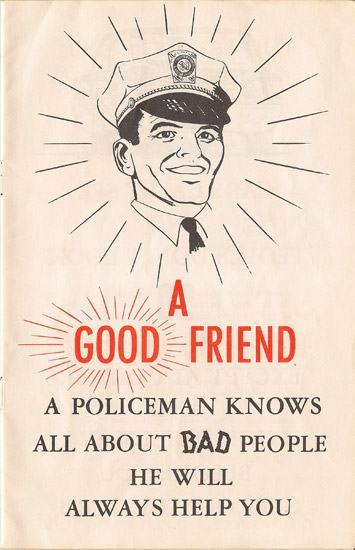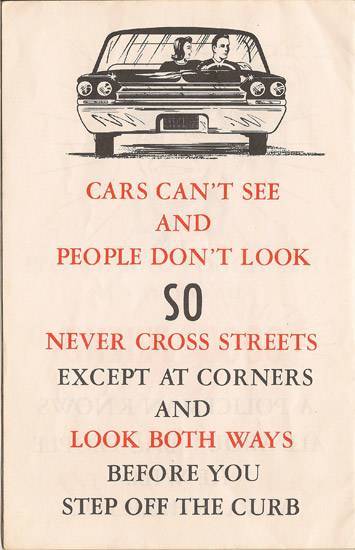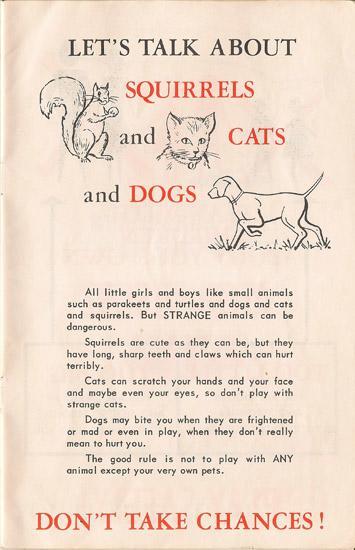 Granny's cat is a viscous killer who wants your eyes.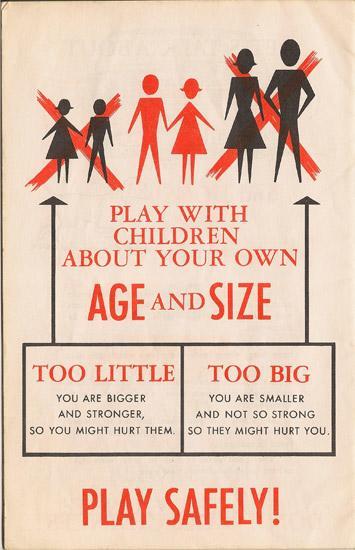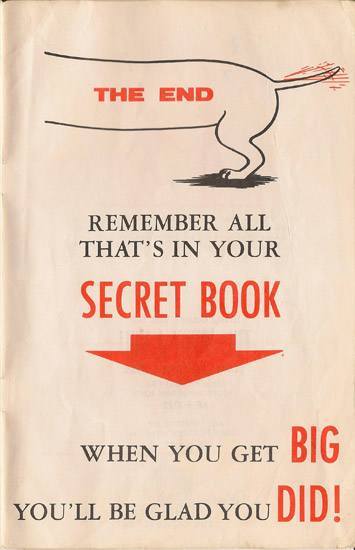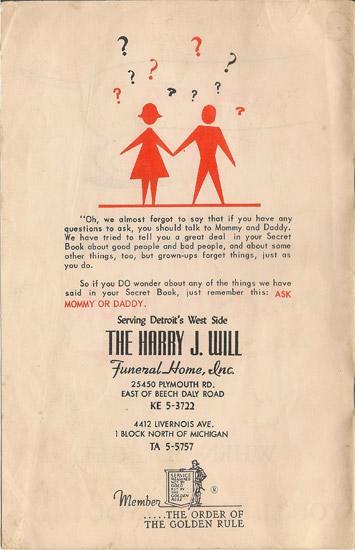 It's out little secret (book)…