As technology began to change lives in the 1950s, newspapers and magazines dedicated pages to forecasting the future. Things like nuclear power and the the space-race made dreams seem possible. American science and industry would lead us into a better tomorrow.
The rosy-fingers dawn of tomorrow was the subject of Closer Than We Think, a weekly feature produced from 1958 to 1963 for the Chicago Tribune-New York News Syndicate. It was created by Arthur Raedbaugh (1906–1974), an American futurist, illustrator, airbrush artist and industrial designer, who saw his work a being "halfway between science fiction and designs for modern living".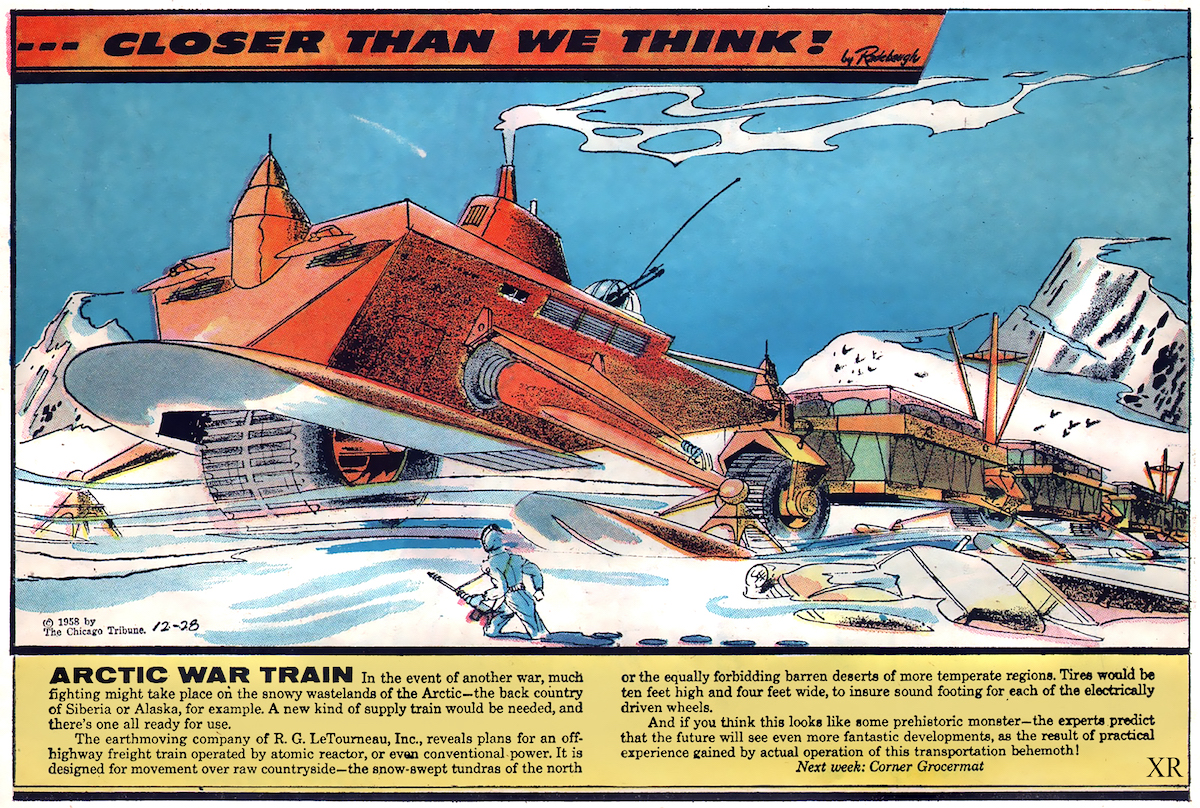 For some of his career, Radebaugh worked at Detroit's New Center Studios. Jared Rosenbaum, who curated the exhibition The Future We Were Promised, describes the artist's room:
Radebaugh's studio is decorated with an unusual touch, invisible until he turned off the lights and ignited his blacklight. Springing to life on one long studio wall is a life-size and life-like vista painted entirely in fluorescent blacklight paints. The scene is of Rio de Janeiro: famous statue of Christ on the hill to one side, beach and city below, as seen from a hotel balcony, bedecked with an arabesque striped awning and elegant white railings.

The room also features a long blue satin couch, from which a prospective client, a journalist, or a young art assistant might watch Radebaugh at work. As suggested by his cape, his monocle, his beret and jodhpurs, Radebaugh has a flair for the theatrical. His easel faces the couch at a dramatic three-quarters angle, and a lone spotlight illuminates the artist at work.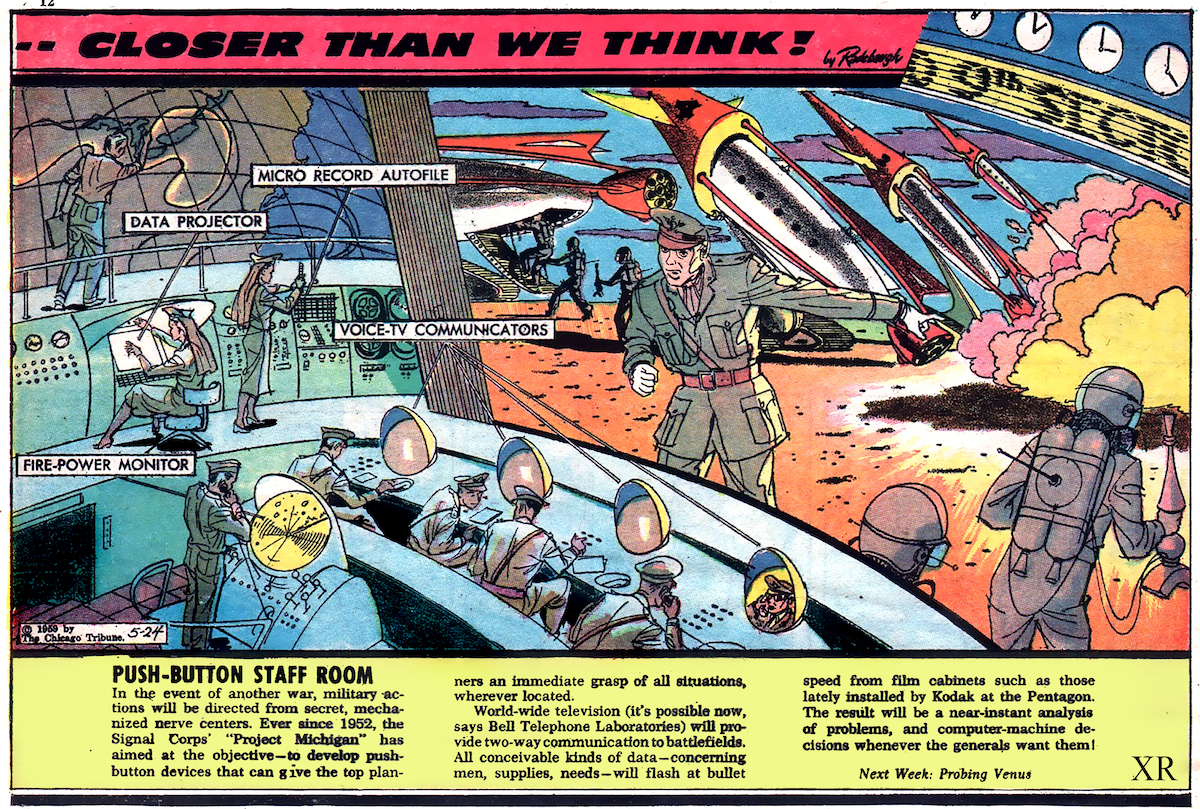 Radebaugh was born in Coldwater, Michigan in 1906. He began experimenting with air brush painting while studying at the Chicago Art Institute in the 1920s. He worked as a sign painter, engraver and magazine illustrator in the 1930s. After a stint in the US army in the 1940s, he worked in design for the automobile industry. He created his first syndicated series Can You Imagine for the Detroit News Pictorial in 1947, and his black light artwork was featured in stories and exhibits.
Much of this work is at The Ohio State University Billy Ireland Cartoon Library & Museum, which tells us that Radebaugh created many of this Closer Than We Think strips not in his colourful studio, but in a 1950s British Ford van that he converted into a mobile workspace.
Though widely read, he never made enough money to live easily, and spent some of the last years of his life working as a furniture decorator before passing away in Grand Rapids, MI in 1974.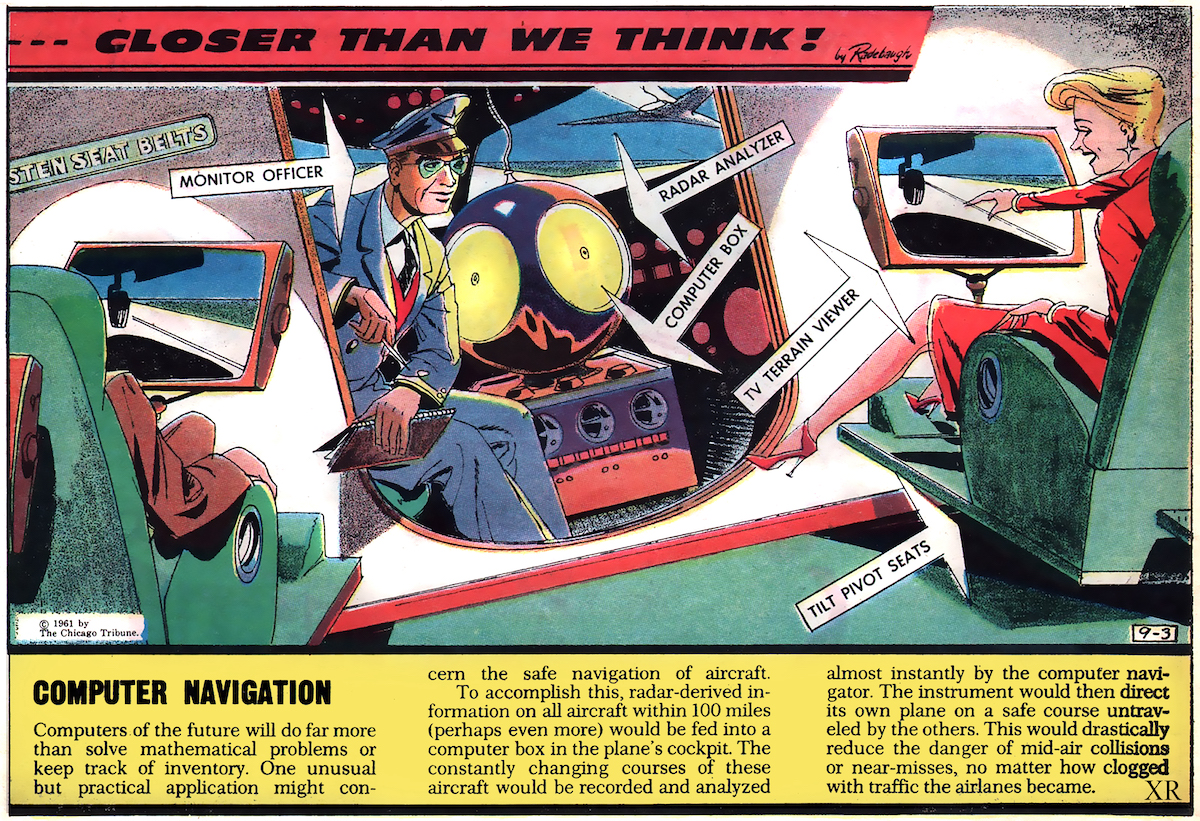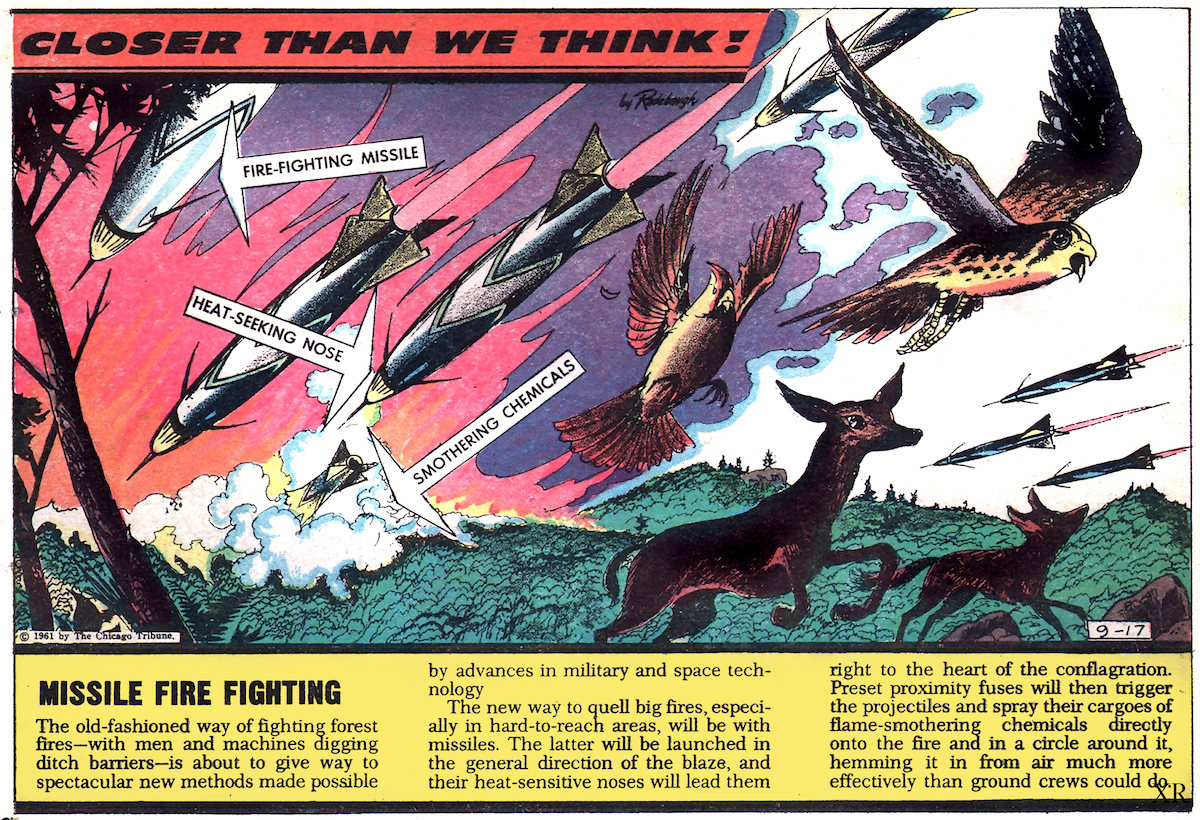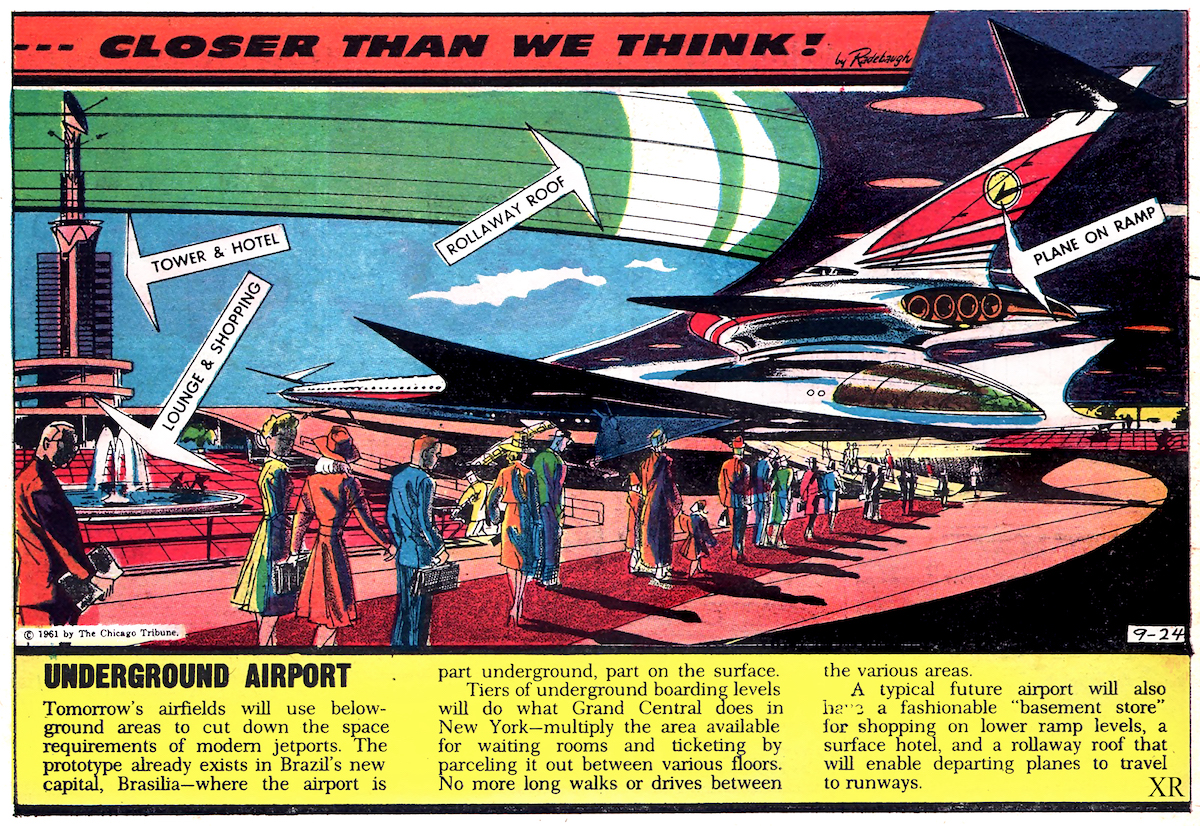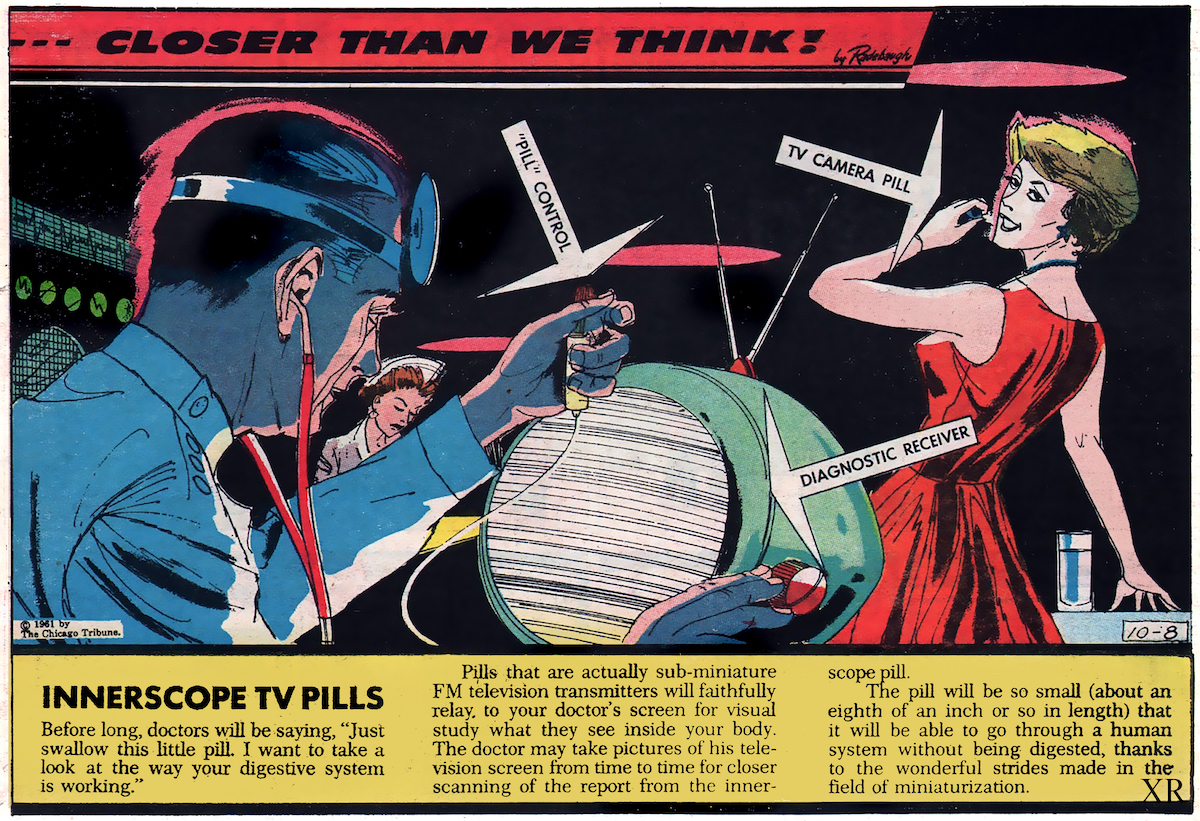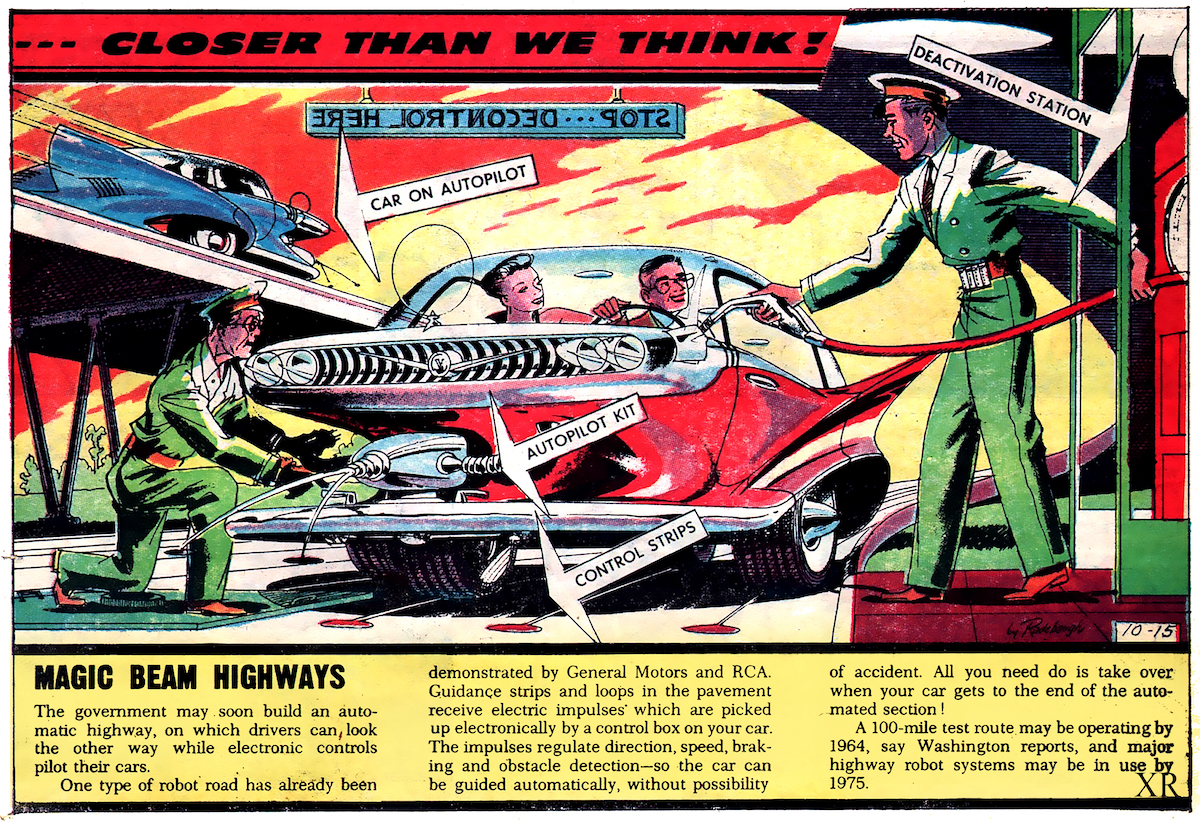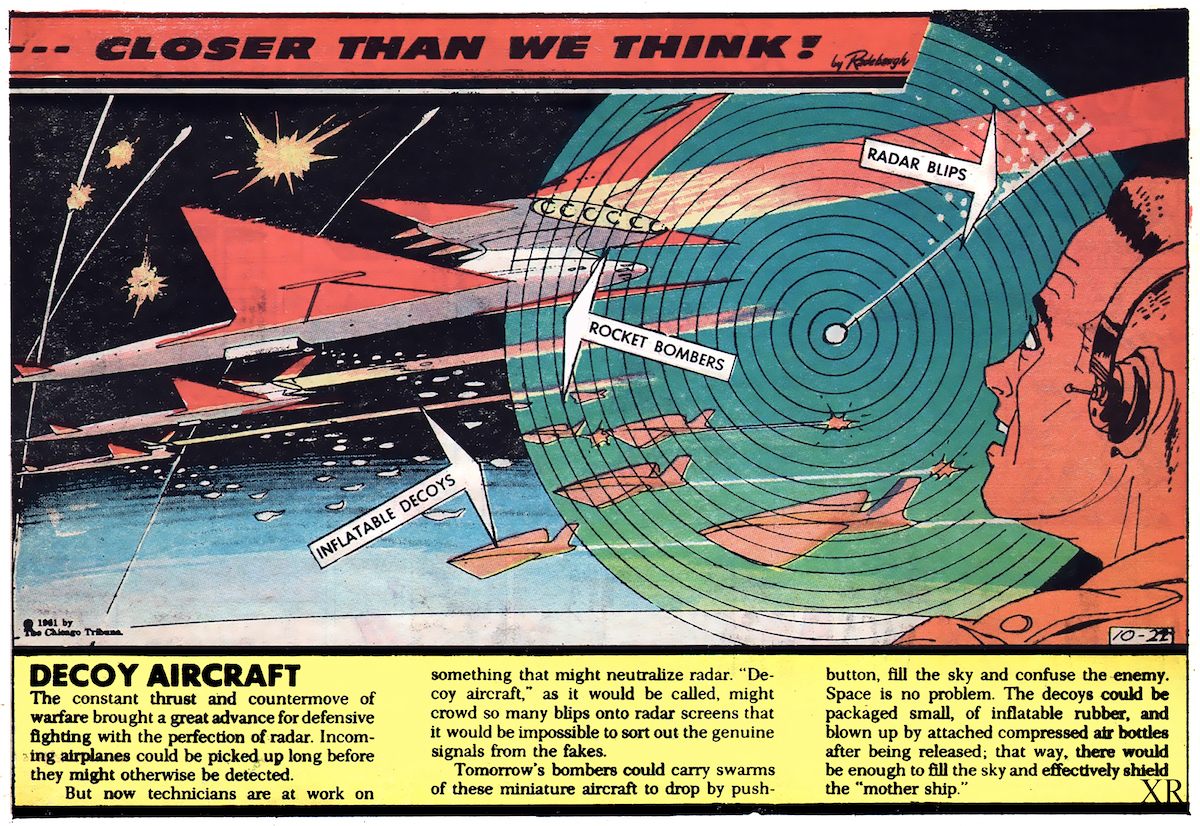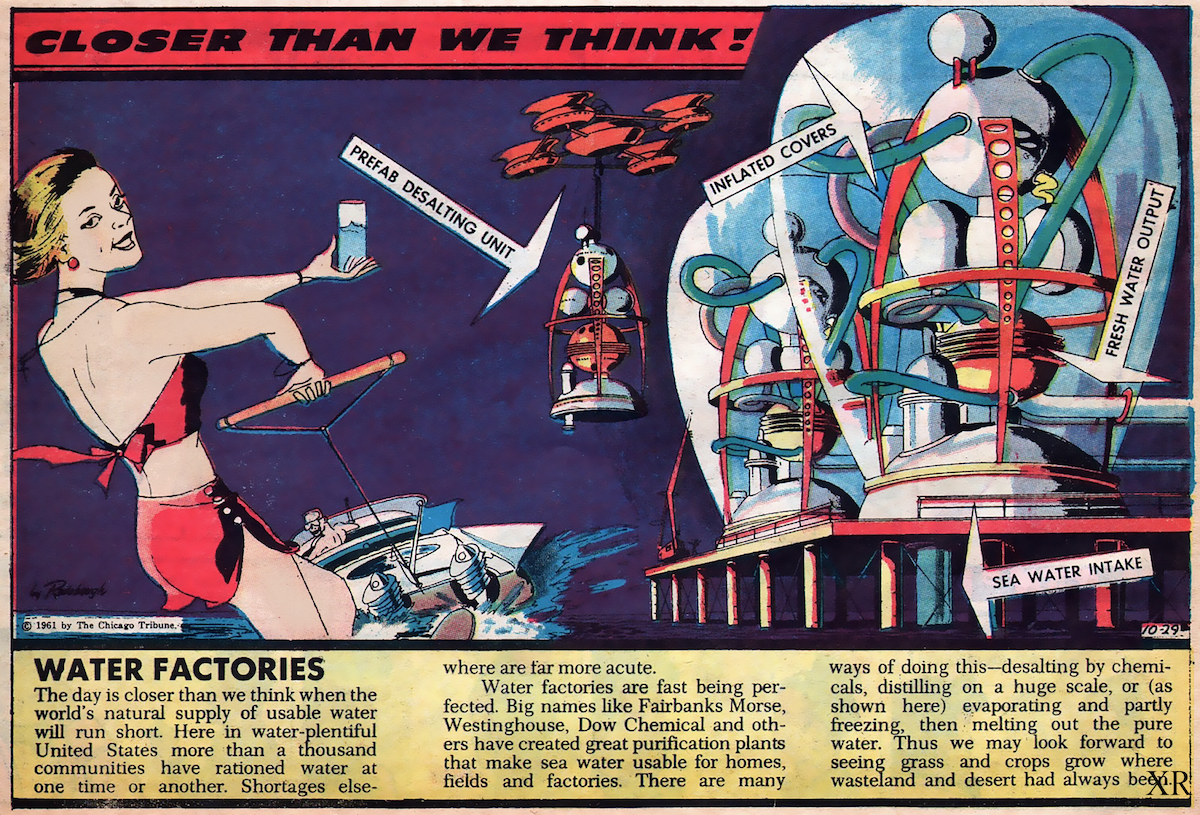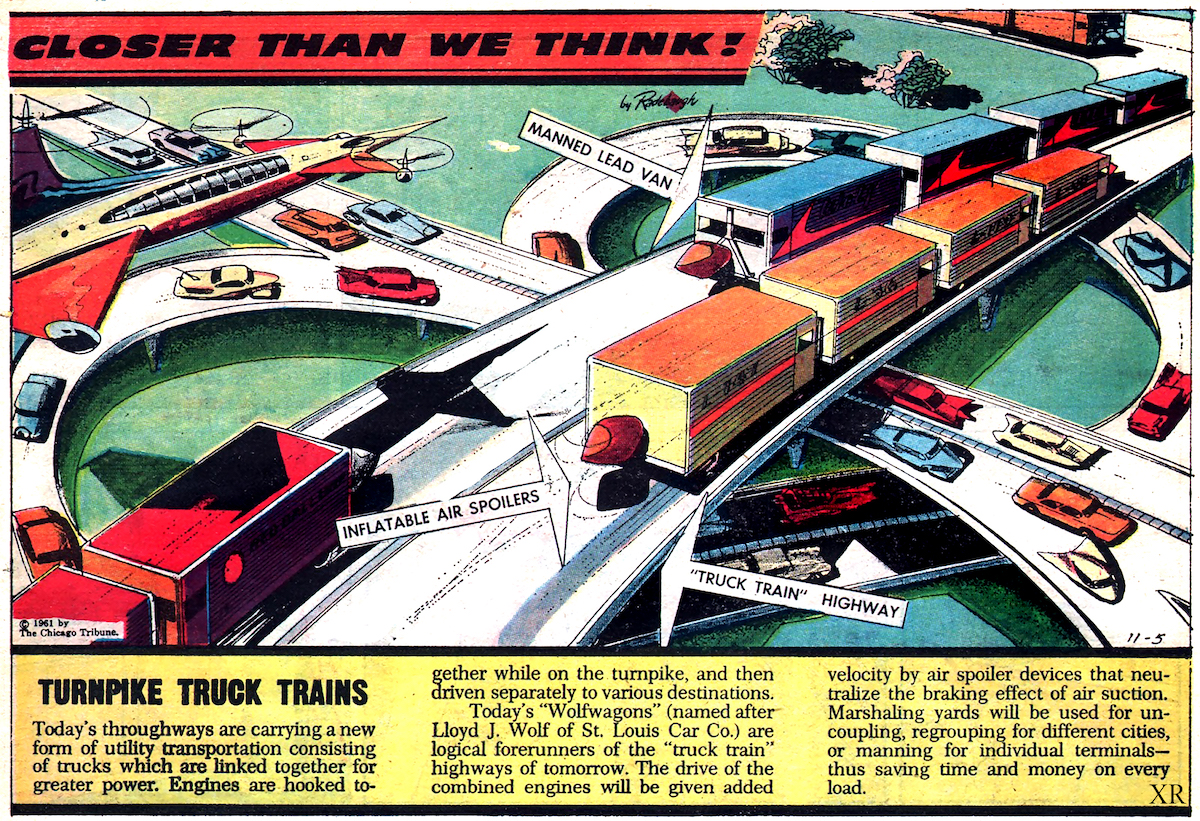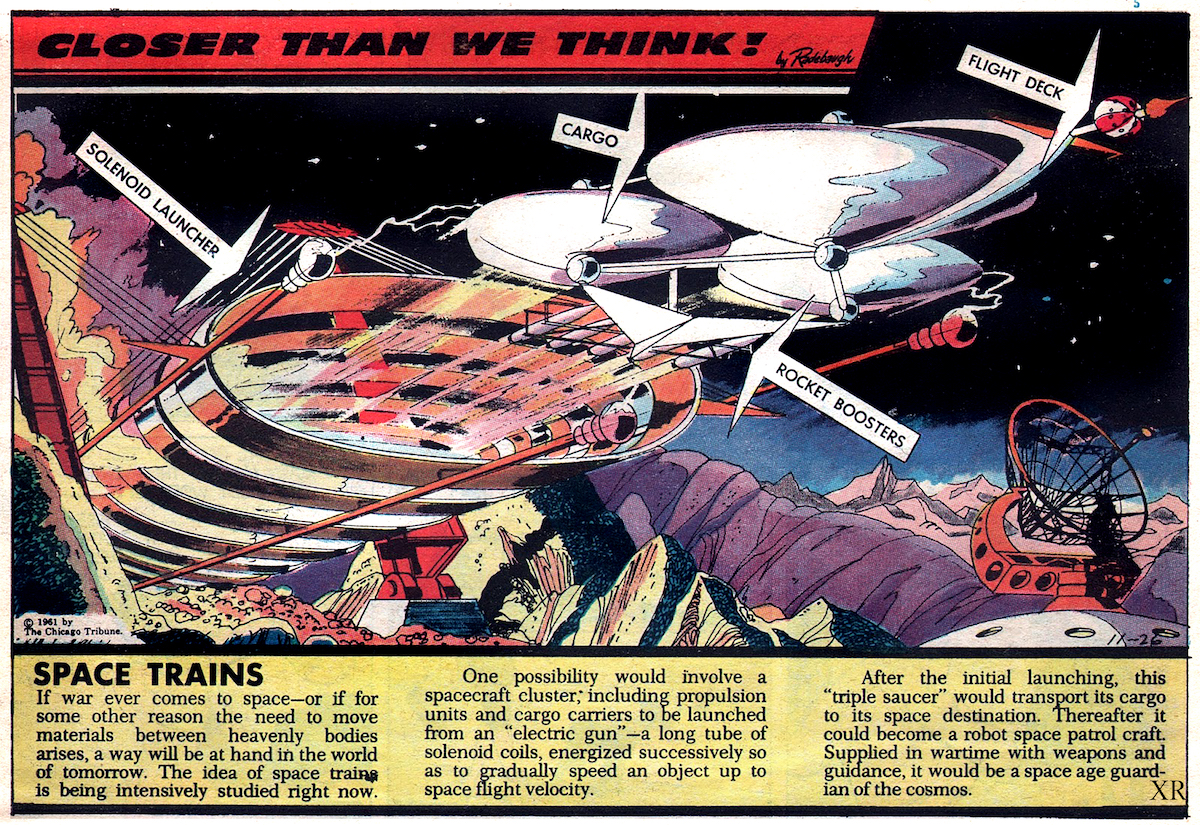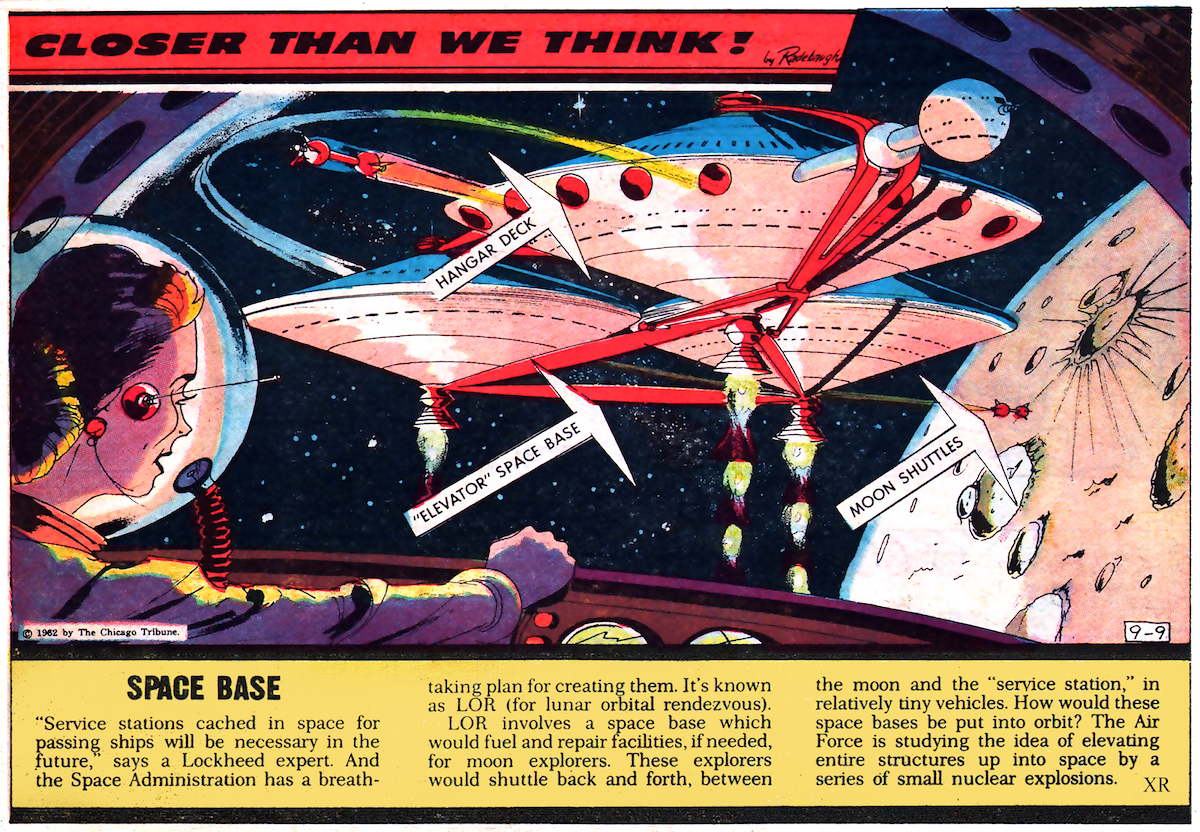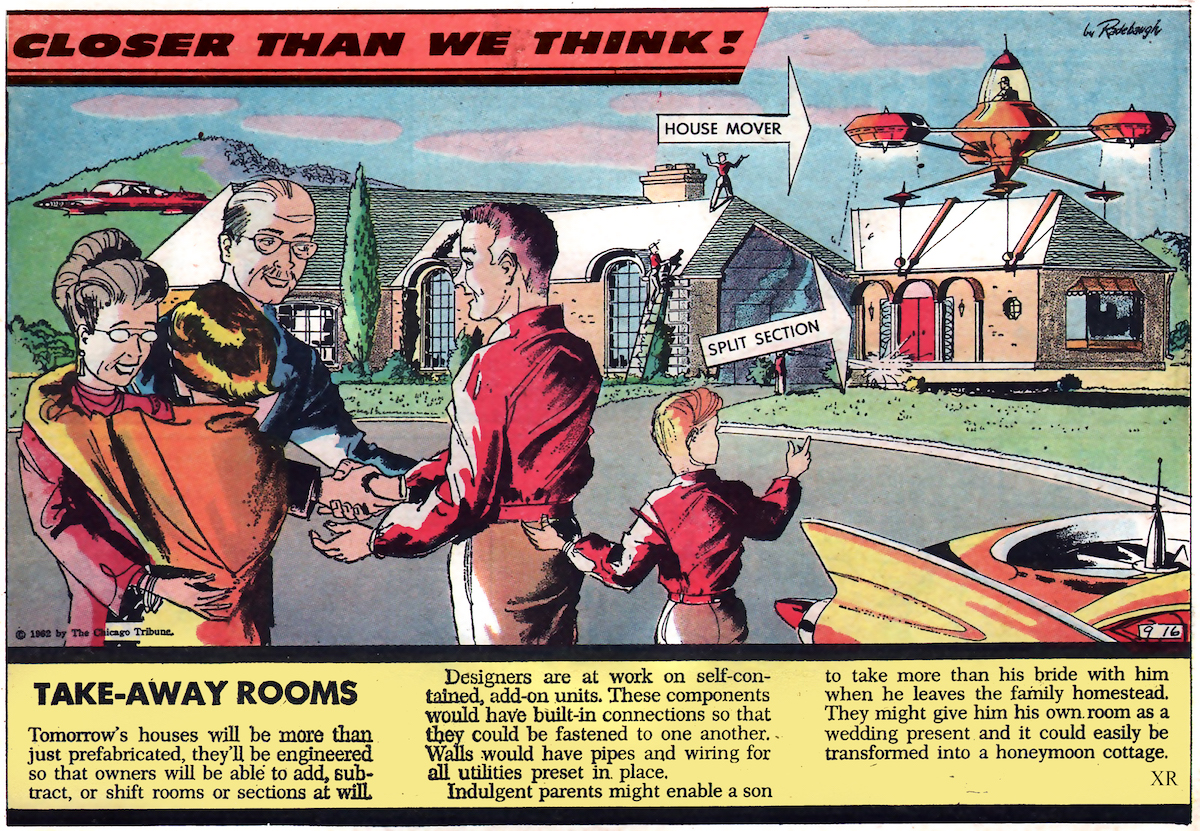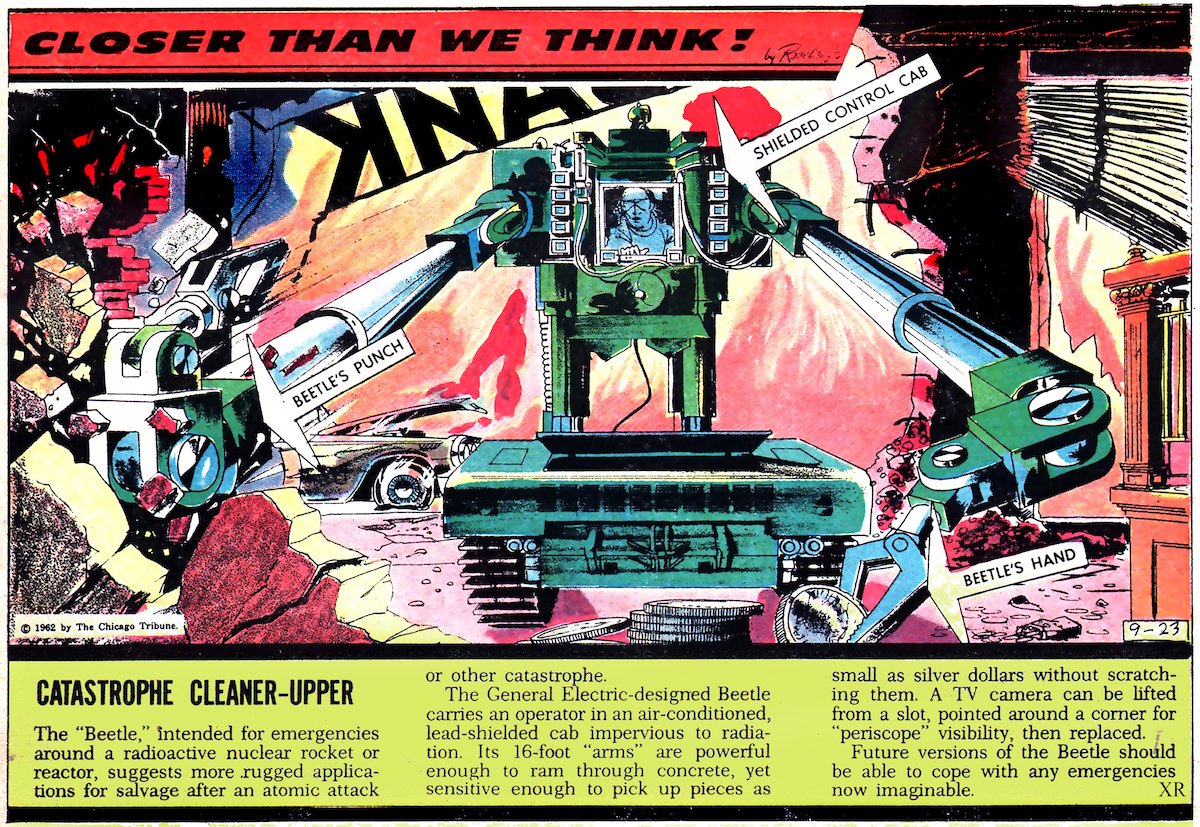 Images via James Vaughan