Scott Listfield's astronaut looks at planet Earth through a stranger's eyes. They see Earth past and future through pop culture totems, corporate logos, landmarks, apes and dinosaurs. The intrepid explorer through space and time seems a little bewildered, an outsider in a familiar place who after a long journey pauses, motionless to get their bearings. Scott's decision not to show the astronaut's face adds to the feeling of jamais vu, that tingling, uncanny sense of recognition in what is nonetheless new and vivid. The result is to swerve the mawkish sentimentality that infects so much work. We're invited to reject passivity and join the mystified astronaut is trying to work what is going on.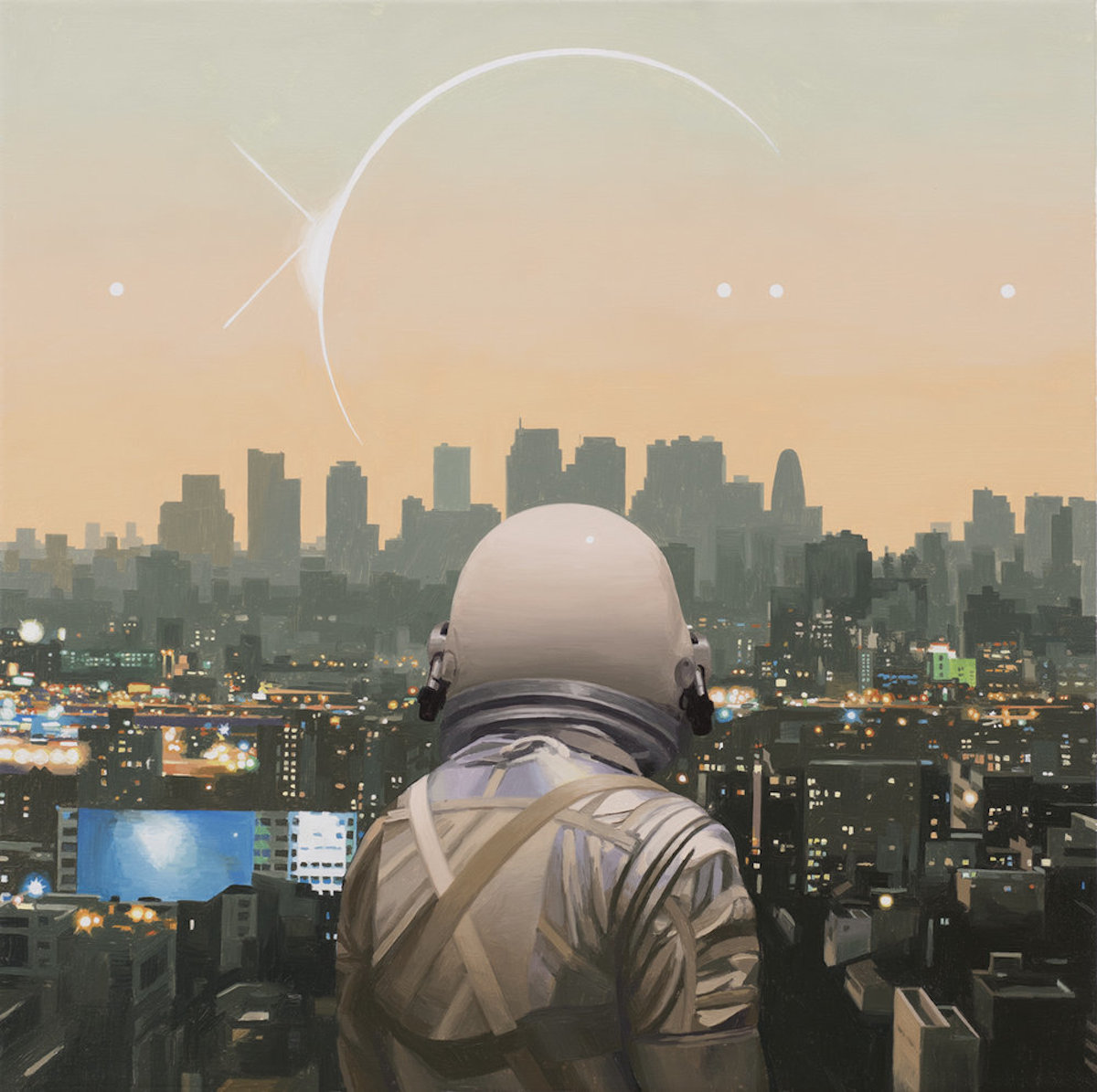 "Stanley Kubrick's 2001: A Space Odyssey was released in 1968, well before I was born," says Scott, "so I have no firsthand knowledge of how it was received. I don't know if people really believed we'd be living in space in 2001, if we'd have robot butlers and flying cars, geodesic lunar homes, and genetically reconstituted dinosaurs helping or eating us. But from Lost in Space to The Jetsons to Jurassic Park, it seems that popular culture has fostered this space-age perception of the future. Generations raised on these TV shows, movies, comic books, and novels are now grown and living in a future filled with mini vans, Starbucks, iPads, and Hip Hop videos.
"In many ways, the year 2001 failed to live up to expectations. And yet the world today is peculiar in ways unimagined in 1957, when Sputnik was launched, or in 1968, when 2001 was released, or even in 1994, at the dawn of the internet. The present is in fact a very unusual place, and it's strangest in the ubiquity of things we take for granted."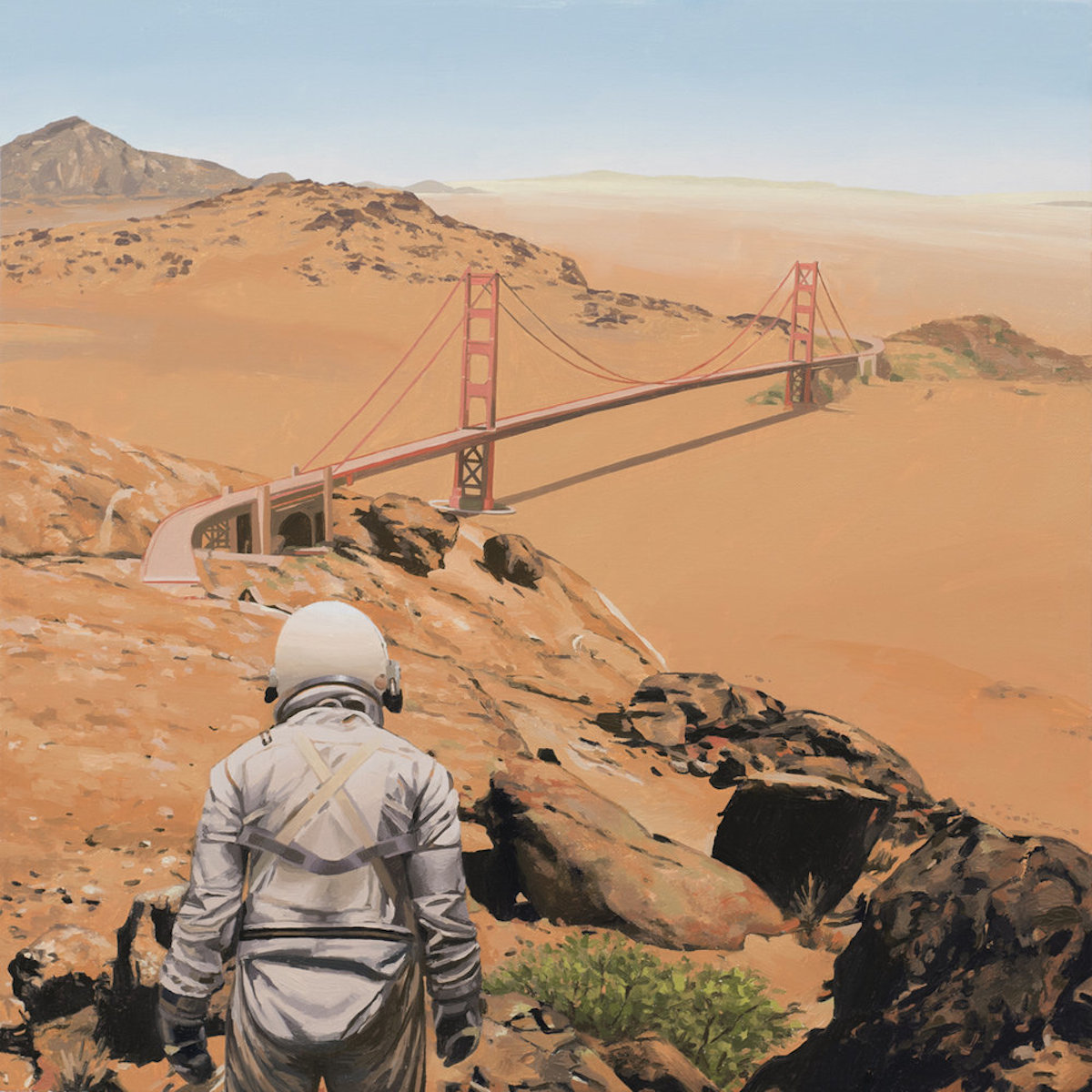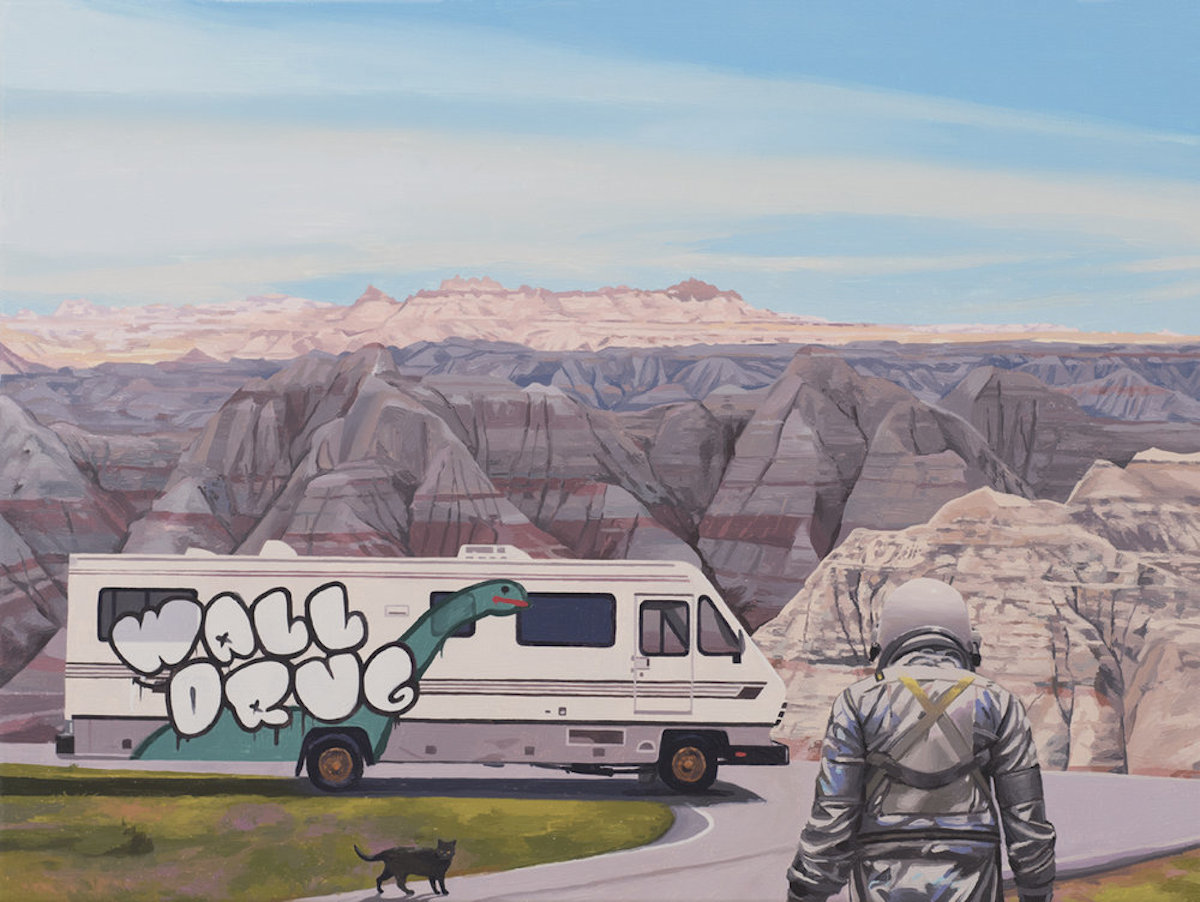 "We were brought up going to McDonalds, watching Saturday morning cartoons, playing with legos, and now pressing the skip button on Youtube ads. Corporate logos are the contemporary landscape. You drive down the street and pull up to a light, and there's a Starbuck's, a Burger King, a supermarket, and maybe a Home Depot or an Old Navy. You drive to the next light and there's a Starbuck's, a Burger King, a supermarket, and maybe a Home Depot or an Old Navy. For me, this collection of colors and signs is like looking at a forest or the mountains. It's where I grew up. I'm very aware now that I'm being advertised to, but there's still something homey about the McDonald's logo that brings back cherished memories of childhood and makes me want to curl up with a box of fries, even though I haven't been to a McDonald's in years."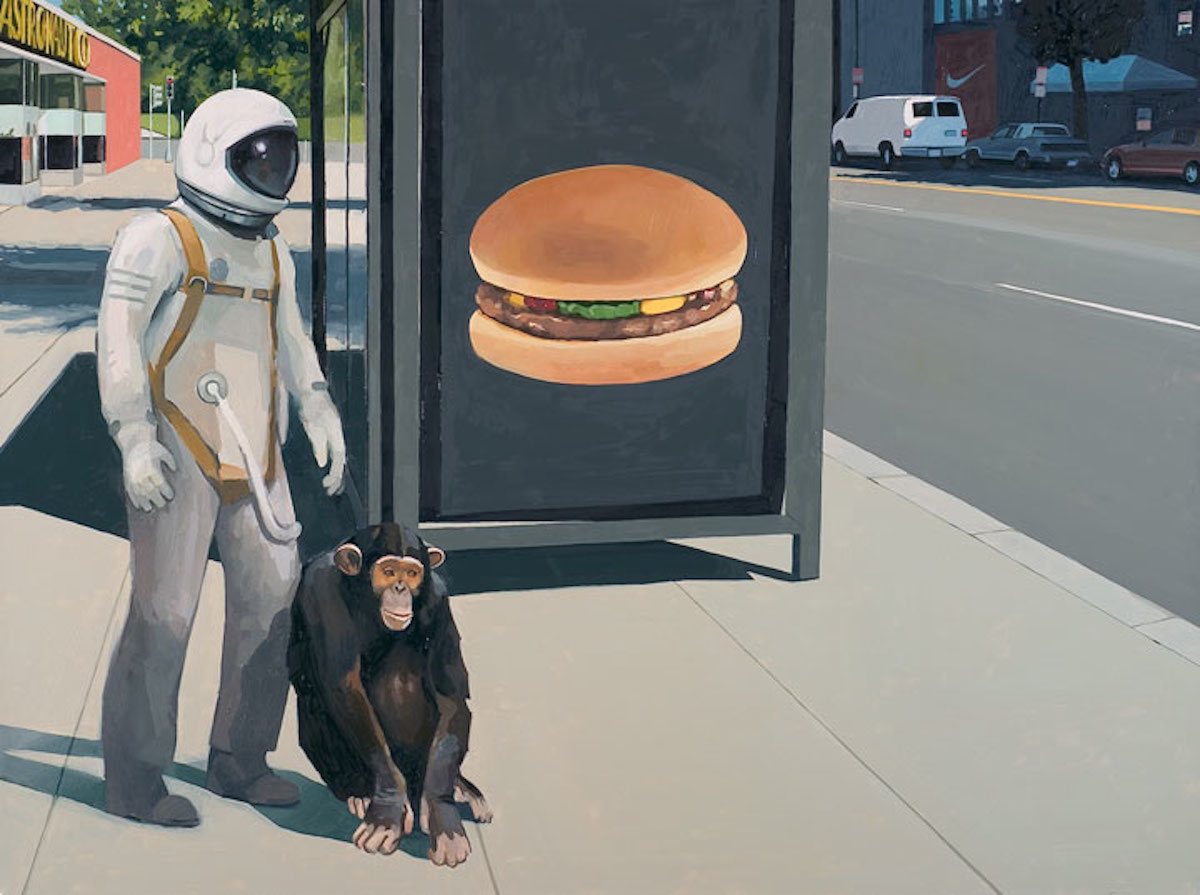 "I wanted the figure of the astronaut to be as blank and open as possible. He (or she) is just an explorer, and I wanted people looking at my paintings to easily slide themselves into his shoes (or moon boots I guess). I didn't want a specific person in there, and I didn't want to project any emotions onto it either."
"Immersed in solitude, he would dream or read far into the night. By protracted contemplation of the same thoughts, his mind grew sharp, his vague, undeveloped ideas took on form."
— Joris-Karl Huysmans, Against Nature
Via LowDownMag. You can buy Scott's terrific work here.