"If there's a Barbie doctor, a teacher and a police officer, why shouldn't there be a Virgin of Luján Barbie?"
– artists Pool Paolini and Marianela Perelli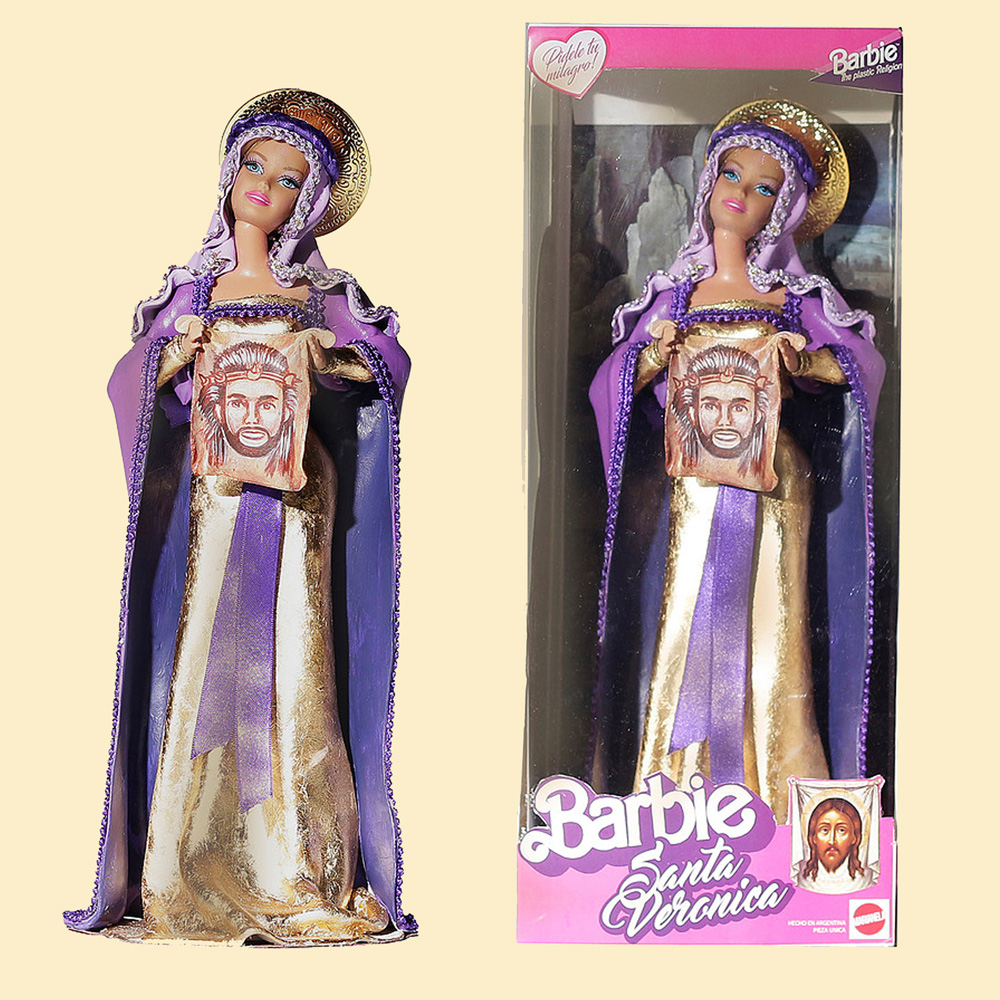 In 2014, Argentina-based artists Marianela Perelli and Pool Paolini for their show 'Barbie: The Plastic Religion', fashioned 33 Barbie, Ken and Skipper dolls into religious figures, including a crucified Jesus Christ, Buddha, Saint Patrick, Kali, a bare-breasted Mary Magdalene, Virgin of Lujan (Argentina's patron saint), the Virgin Mary and Baphomet.
The artists gifted one Barbie Mary boxed in customised Mattel packaging to Pope Francis, which he accepted. So much for Barbie being a bland stereotype of waxed femininity. Or for children.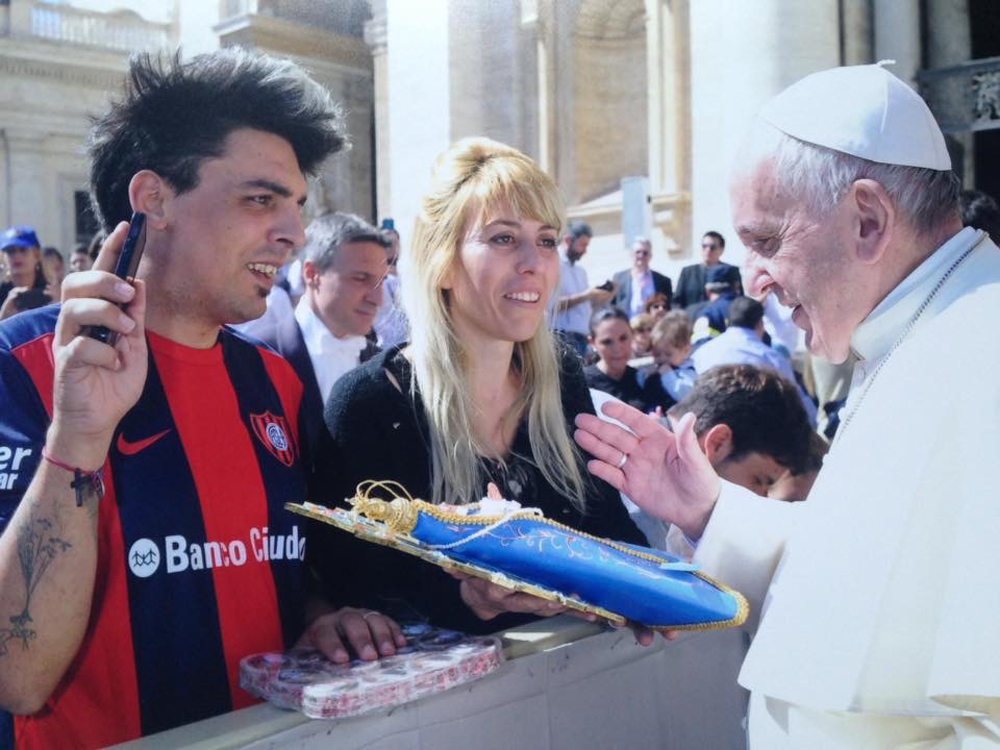 Others were less pleased, slamming the plastic dolls as  "blasphemous".
Is Barbie a vehicle for projection rather than investigation? Why do we need to know what Jesus might have looked like – aren't symbols (the anchor, the fish, the dove , the anchor, the chi-ro) enough? Didn't Christianity take that look of blonde Jesus from Paganism? Whose Jesus is it, anyway?
"Provocation is part of our life and what we do, but it's harmless, constructive and without bad intentions," say the artists. "Barbie and the Plastic religion came from a place of peace and love, and mutual respect for all spiritual, religious beliefs.
Adding:
"We had been incorporating the most popular figures into our work, and Barbie was the number one pop culture doll. This was in tandem with connecting the rite of play with the first things imposed on us: religion through baptism. Once we mixed the two we knew we had a project with broad, international appeal. From this was born our oeuvre, which gets a bit of updating in this evolving but superplastic era."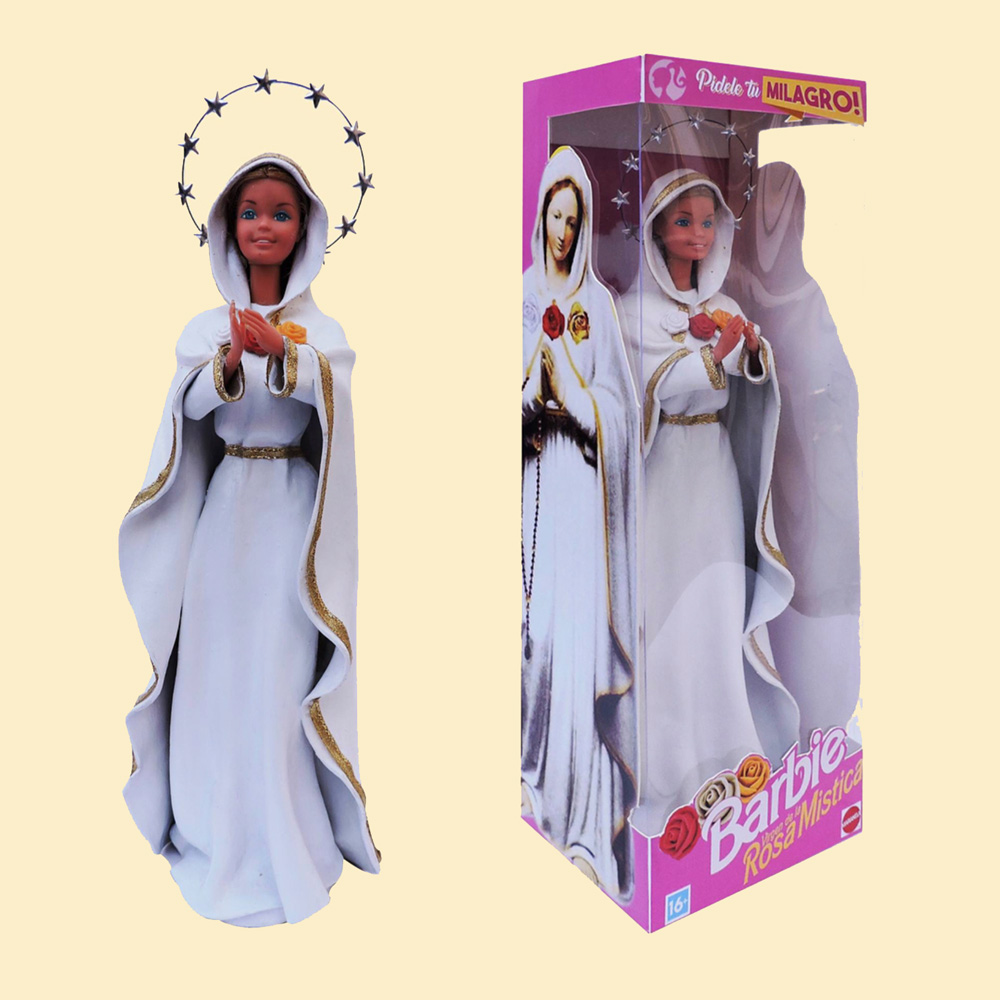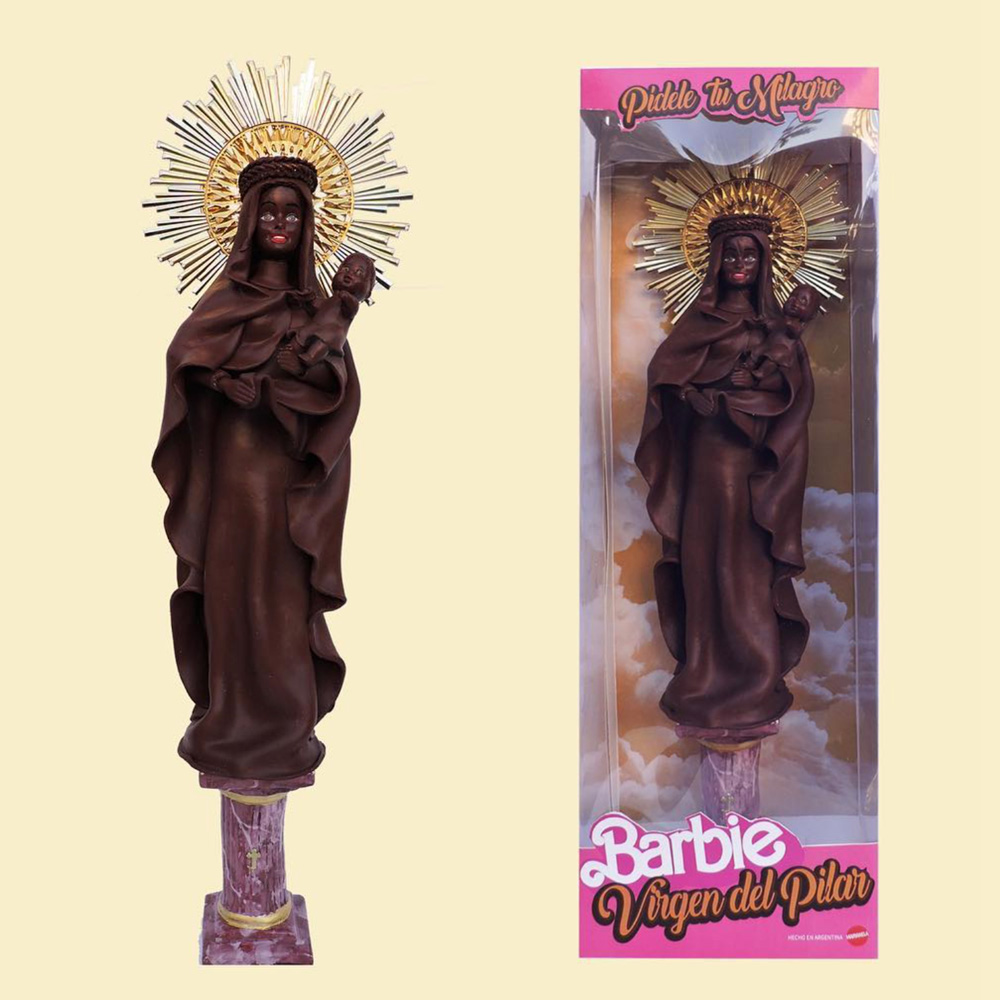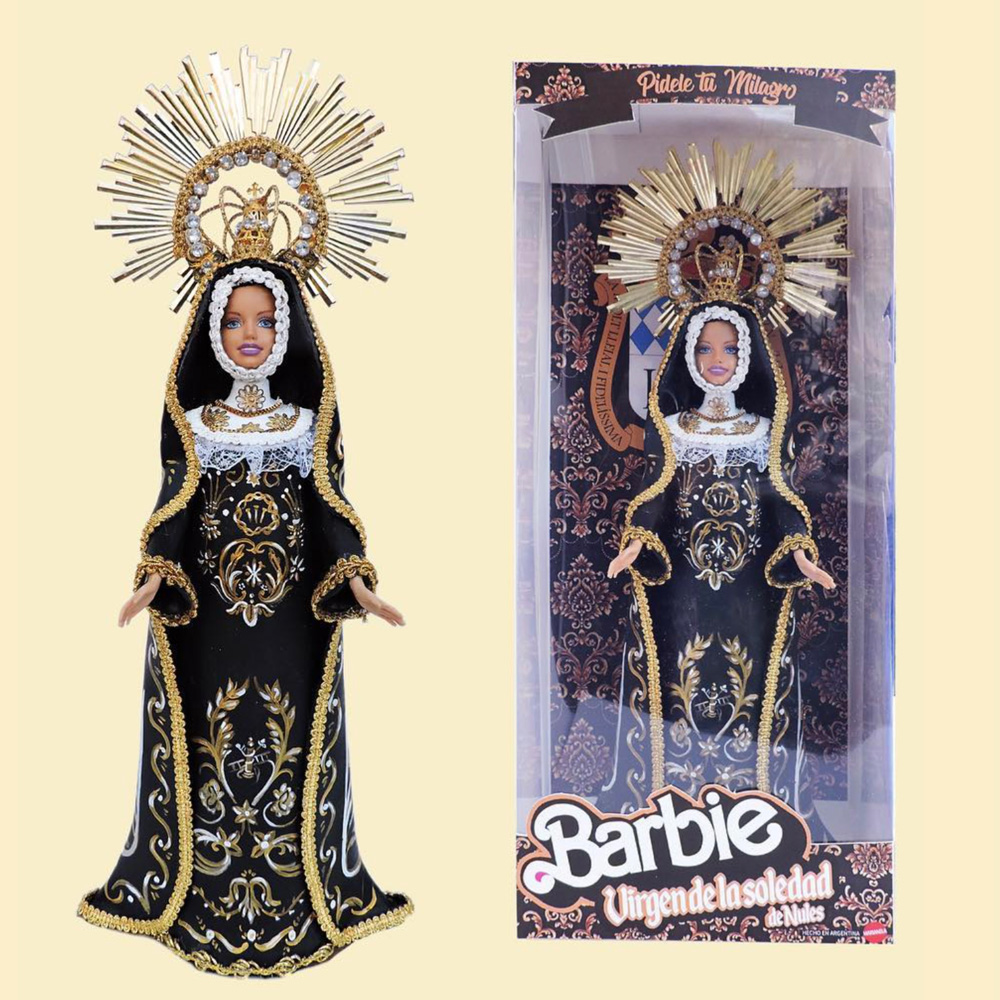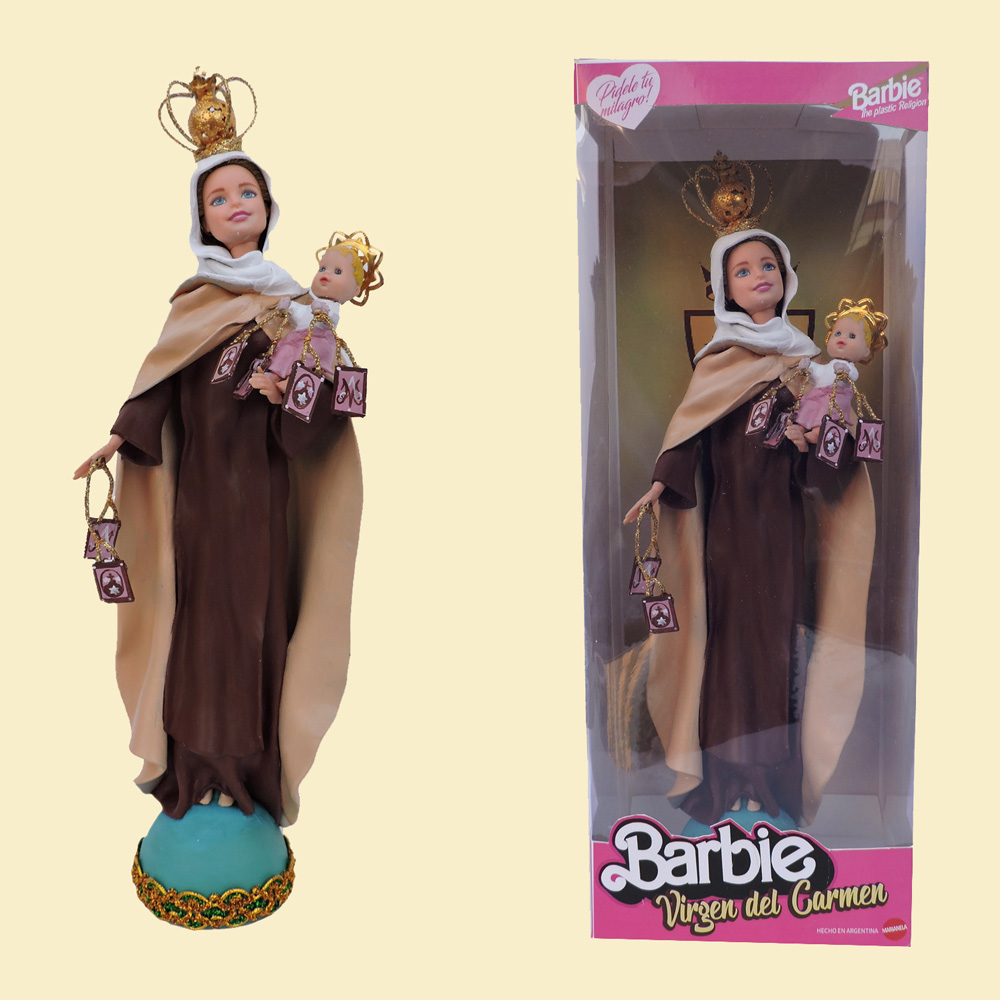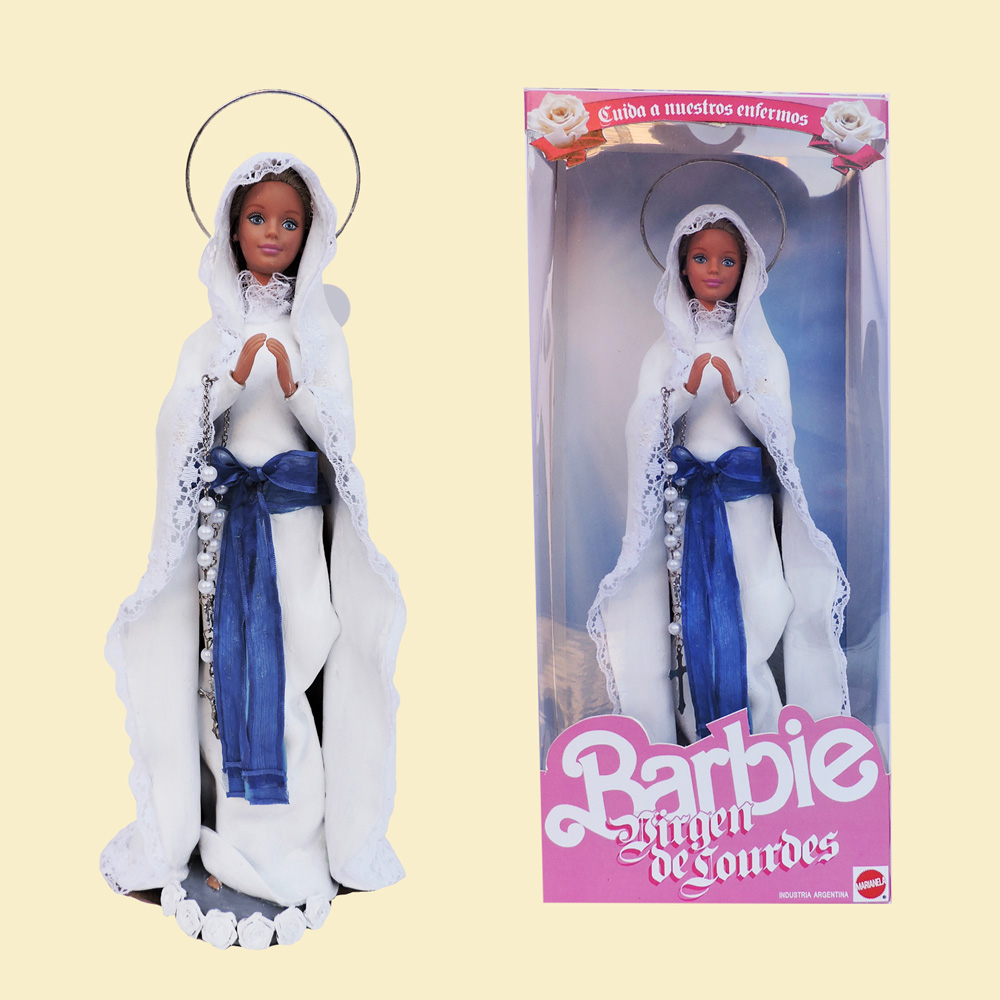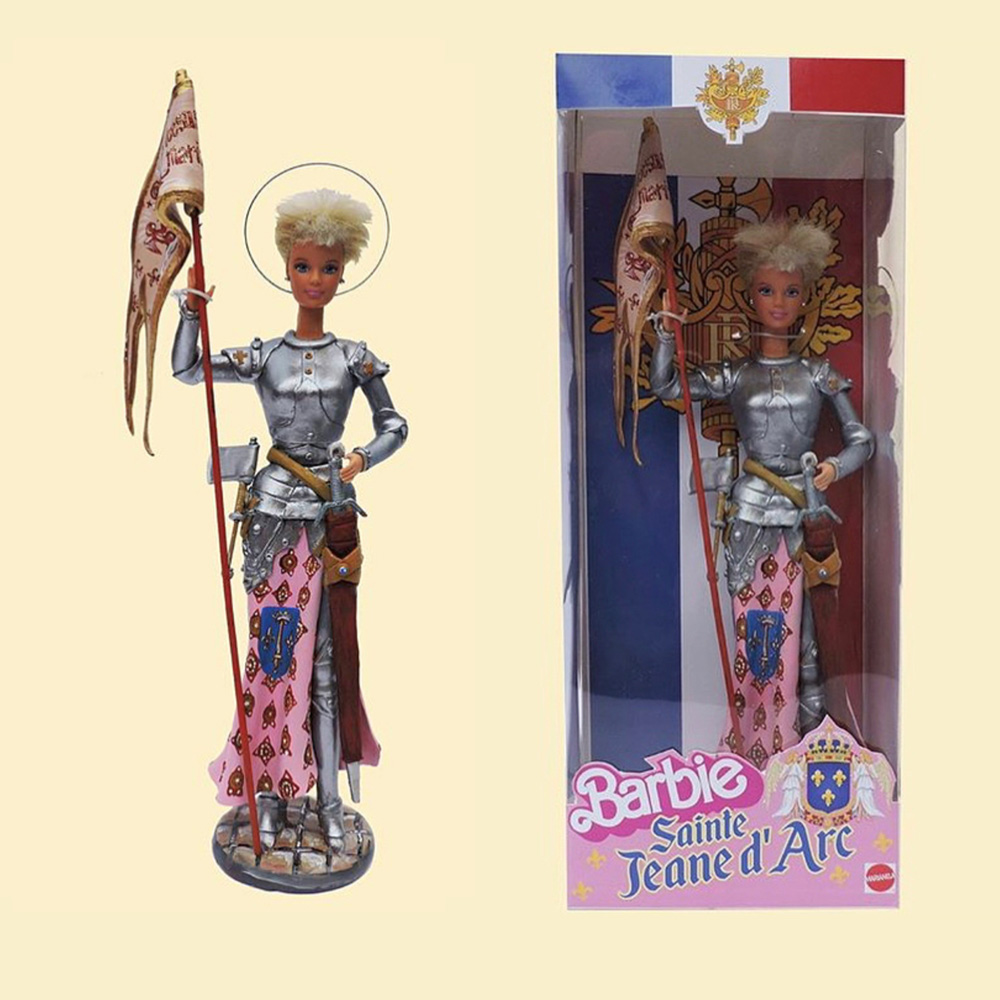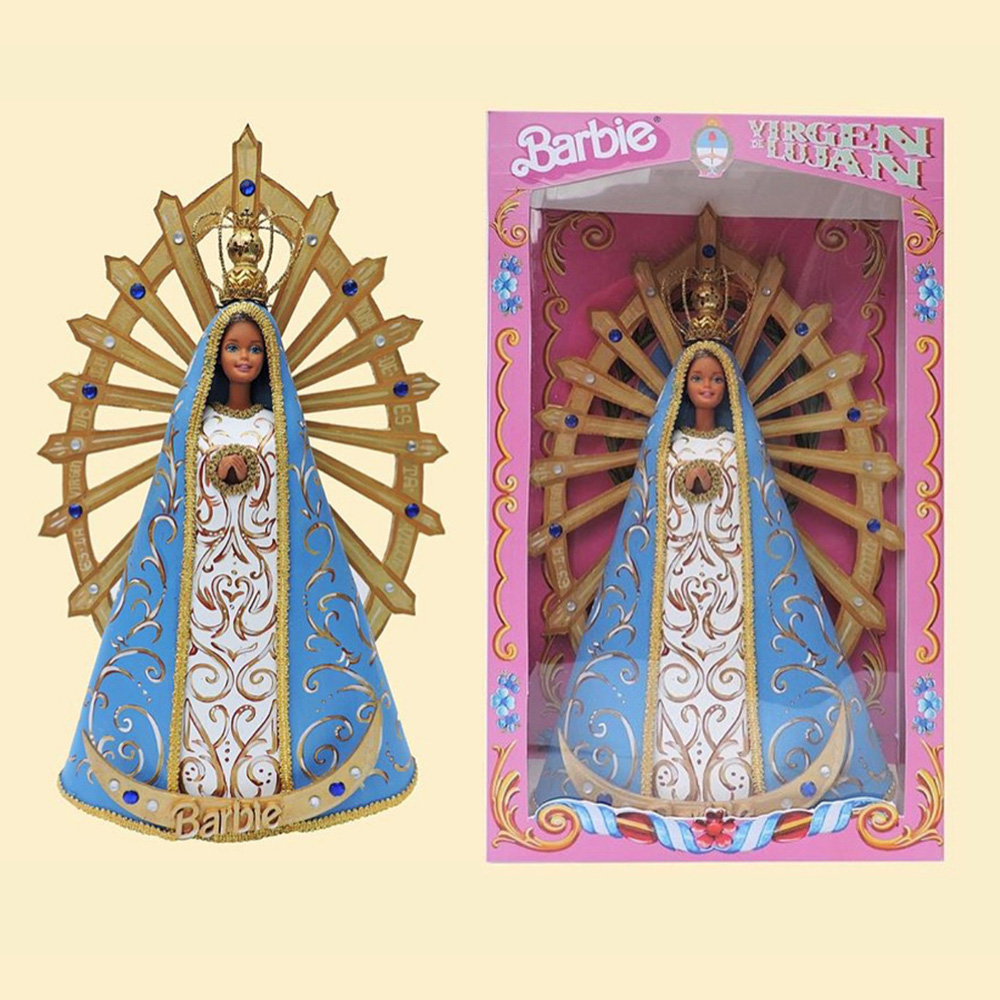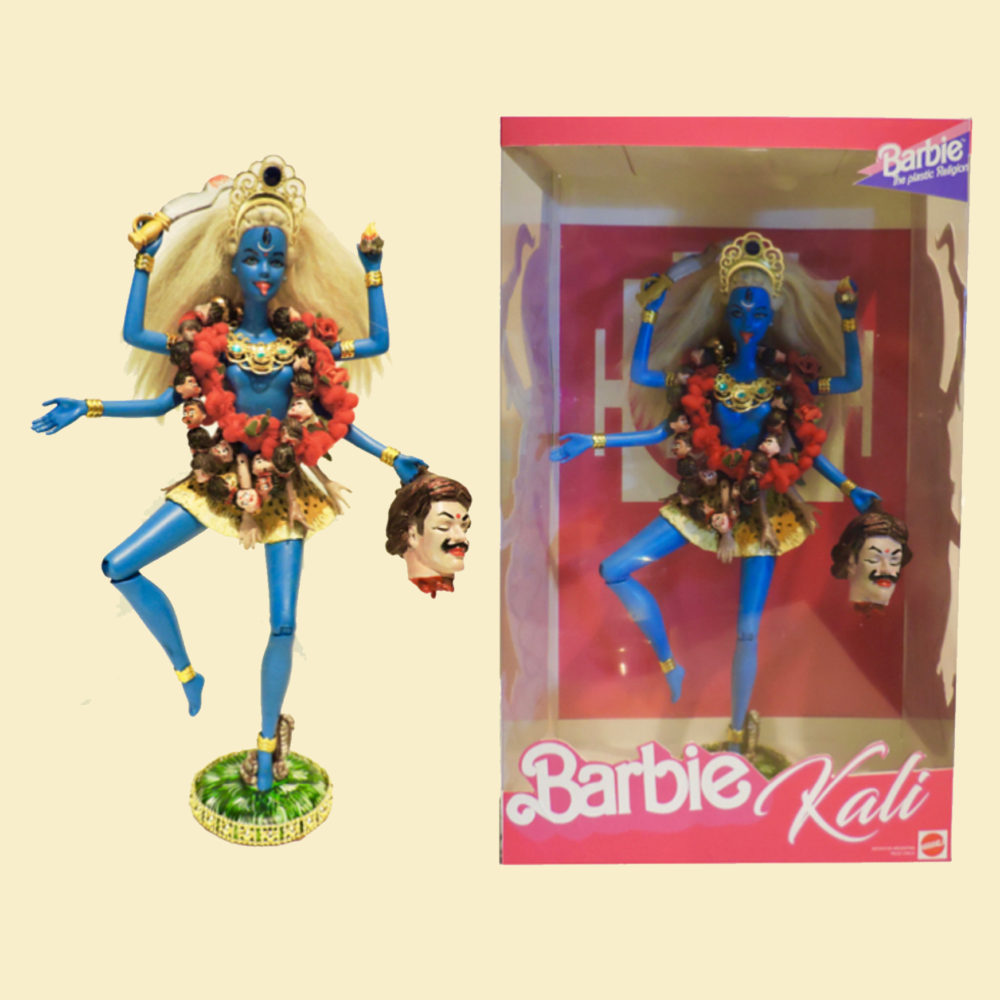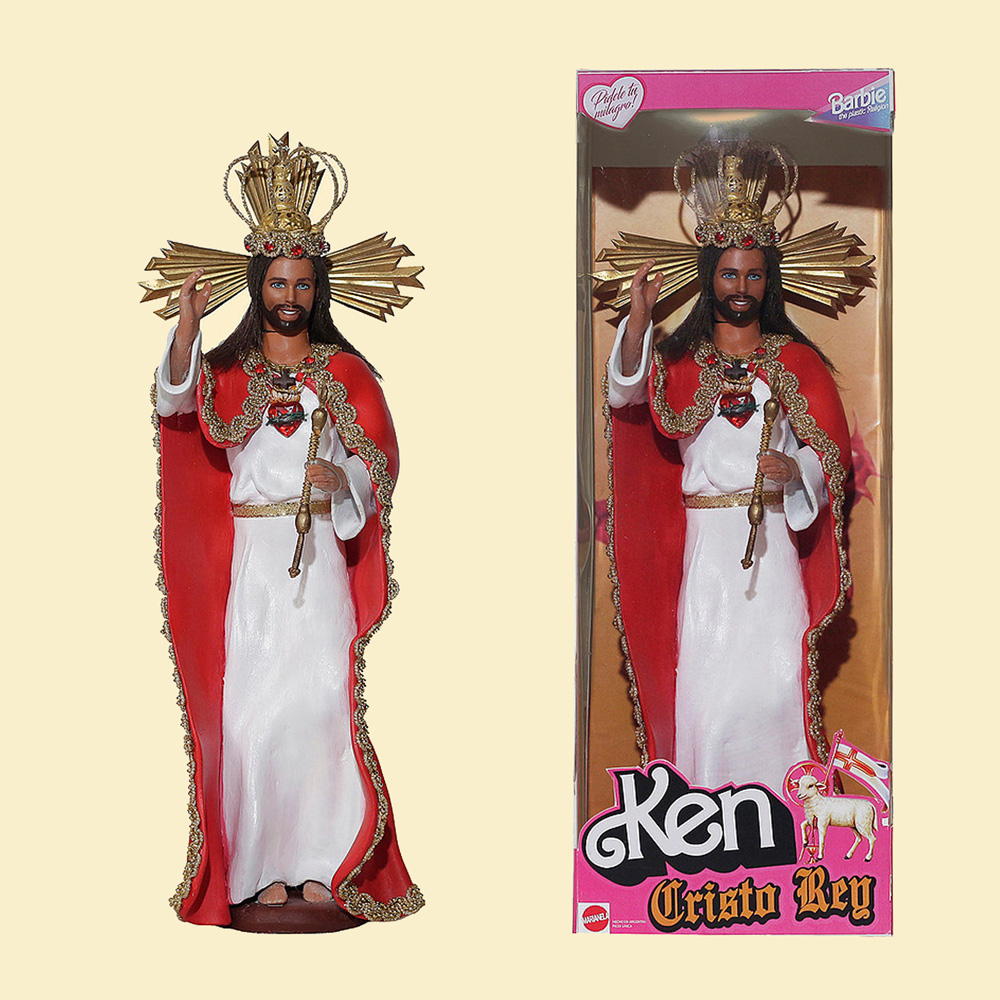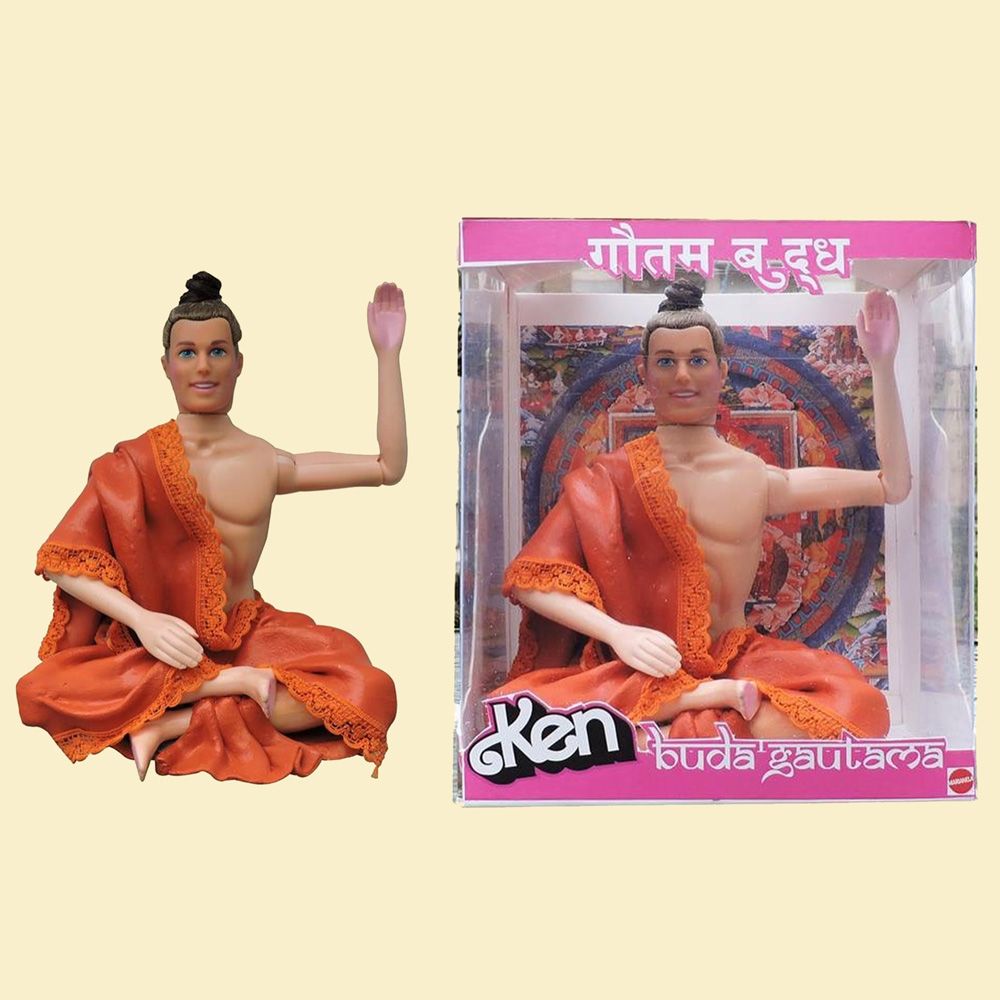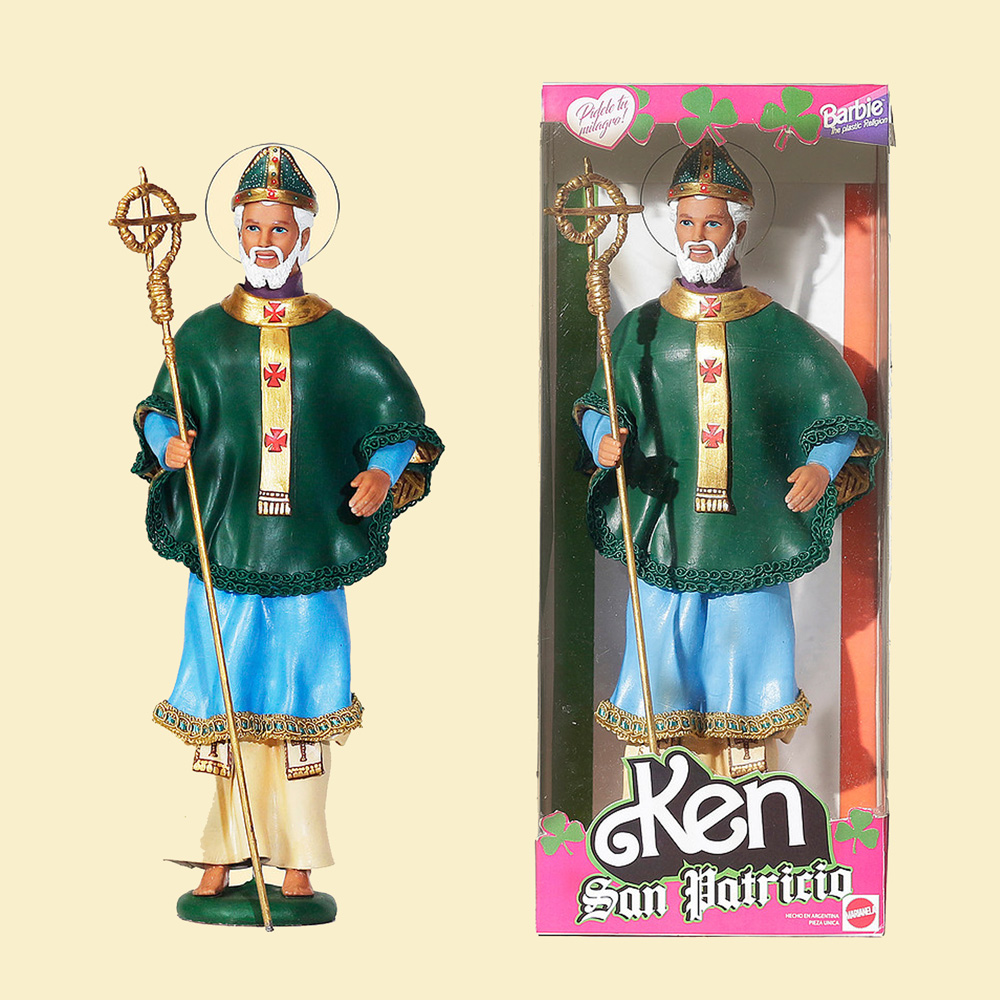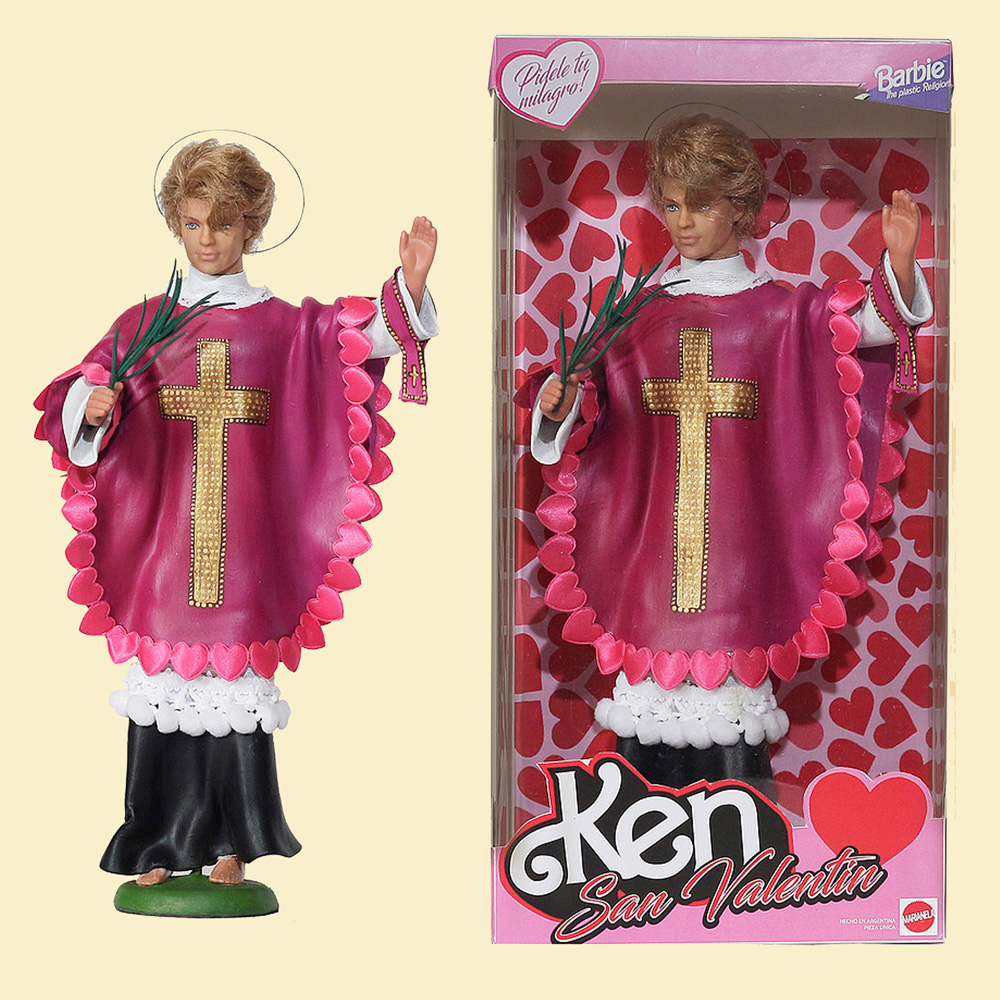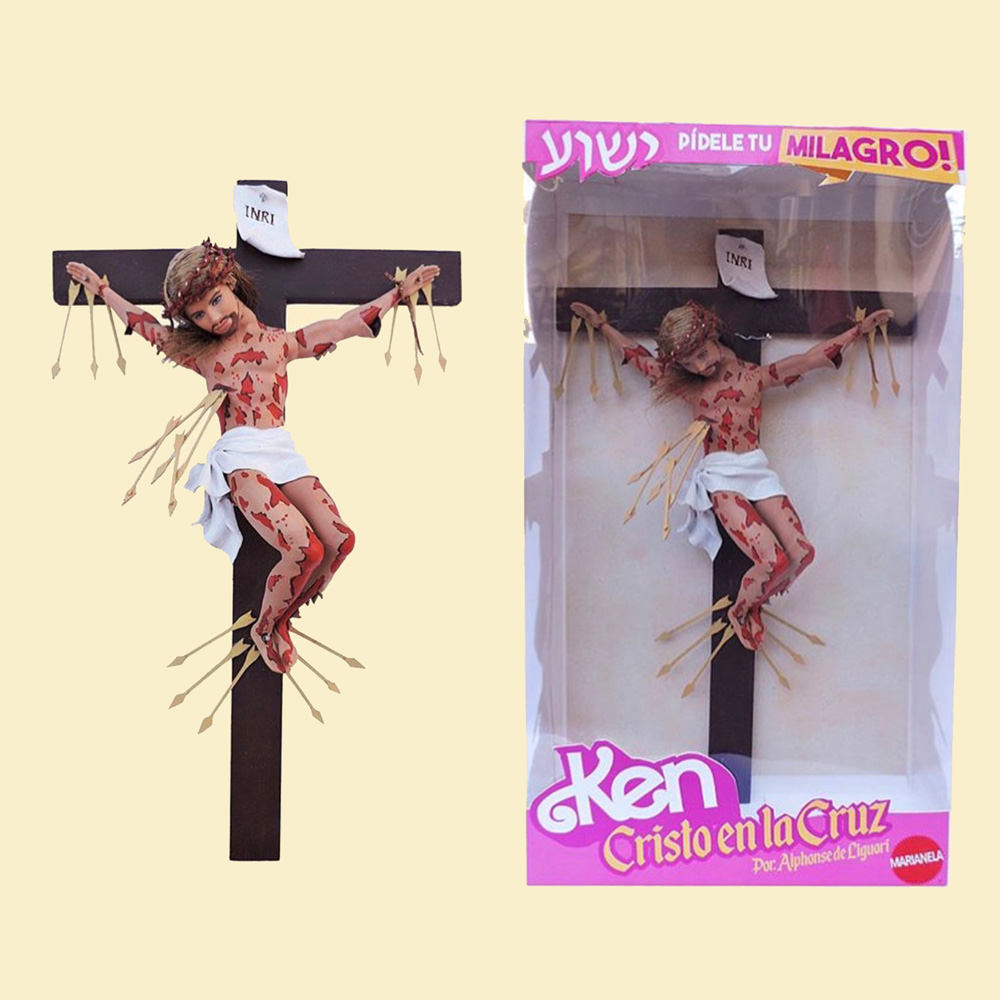 The exhibit was to go on display first at Popa Galeria but was cancelled – "We have received threats from various parts of the world," Paolini said. "It's crazy … they have misinterpreted our work.". The work was later shown at LA's La Luz de Jesus Gallery.
You can buy thee divine Barbie dolls at Gallery 30 South.