We've covered the amazing 1970s T-Shirt fad in a previous article – but it's high time for another round. Nothing brings back the pop-culture memories better than the humble tee.  That's because it proclaimed the wearer's identity – what he or she was "into", no matter how obscure a niche.
Capitalizing on the fad, magazines of all varieties offered their readers an opportunity to wear their brand.  From Billboard to Screw magazine, an endless spectrum of titles were emblazoned on our chests for the world to see.  Let's have a look…
CREEM Magazine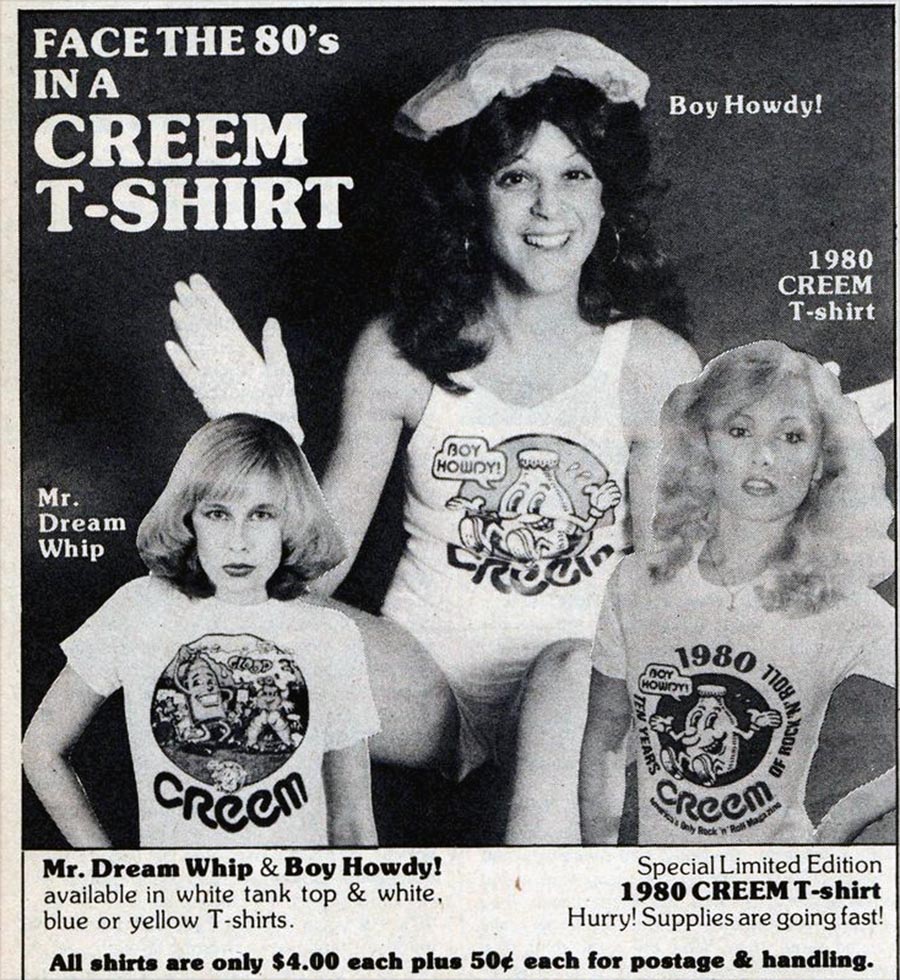 Recognize the lady in the middle?  Yep, it's the late great Gilda Radner.  CREEM had the coolest T-shirts.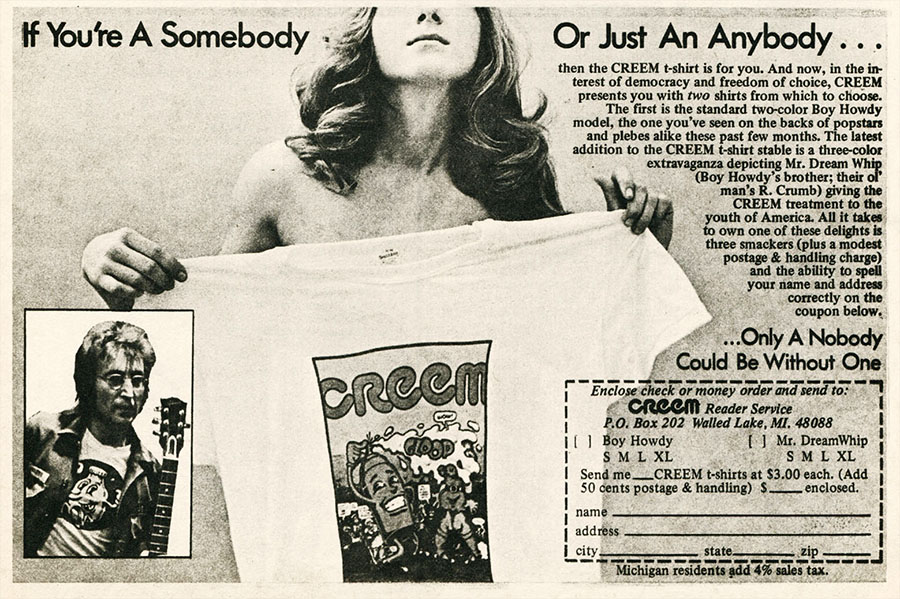 Billboard Magazine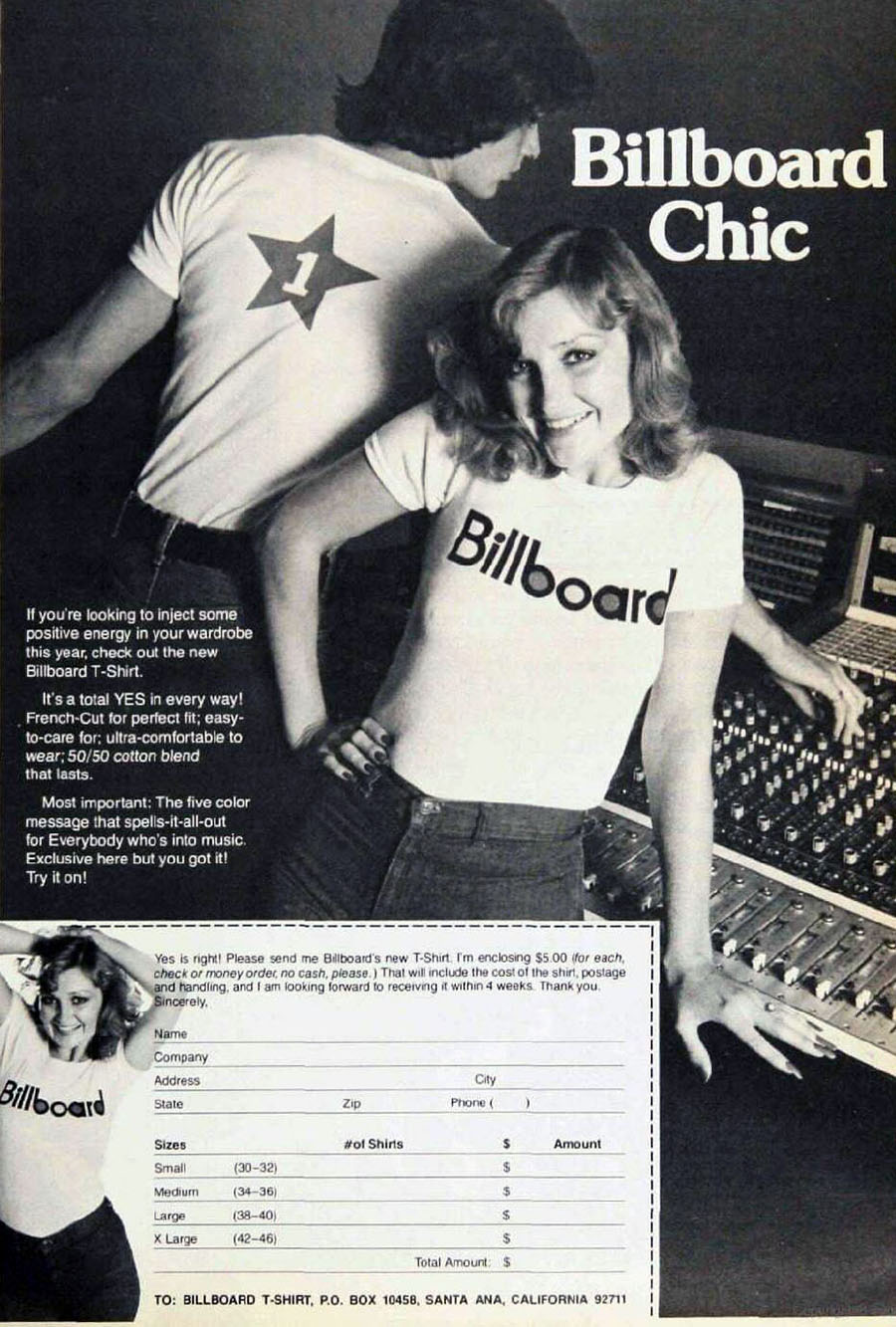 Hustler Magazine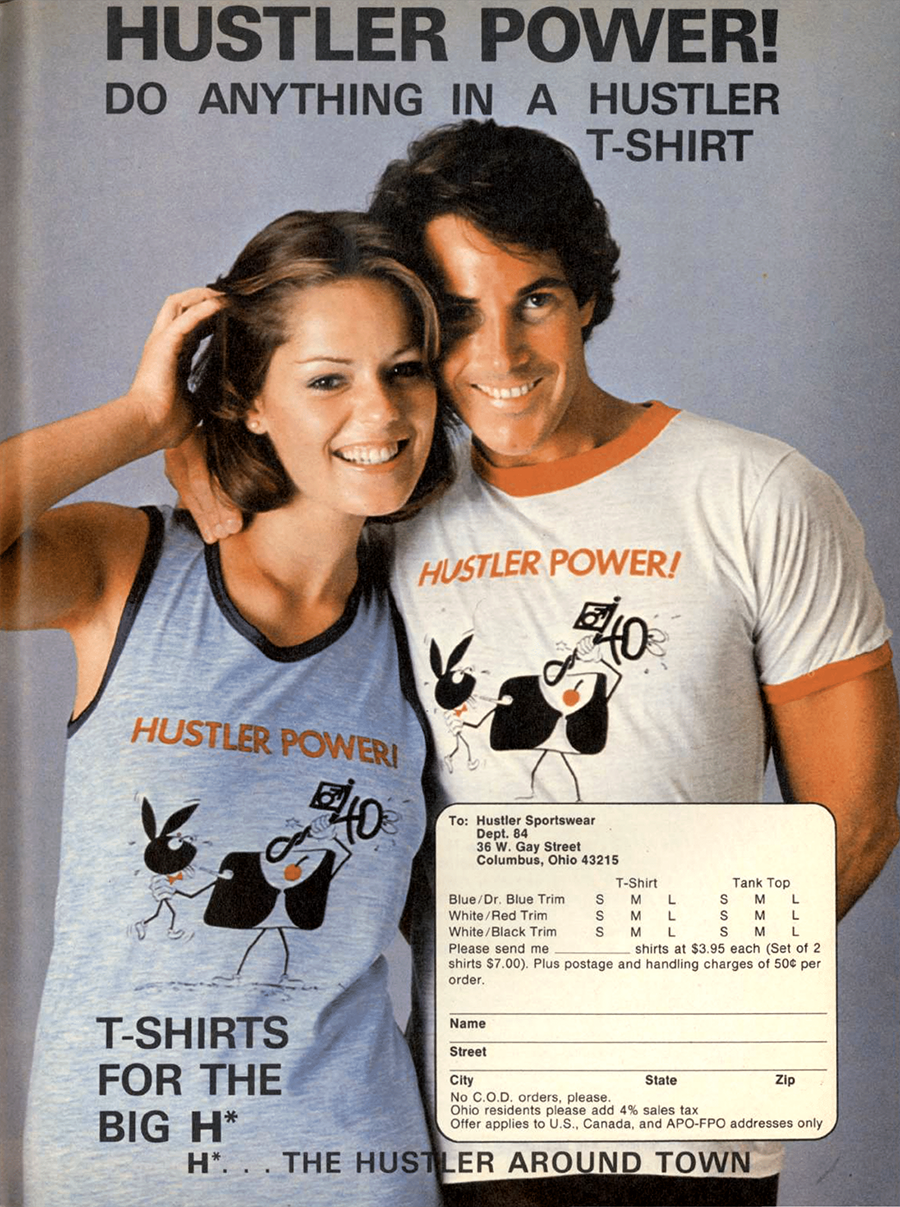 Anyone understand the meaning behind this Hustler tee?  Obviously, Larry Flynt is mocking Playboy… but there's something else going on here as well.
Supercycle Magazine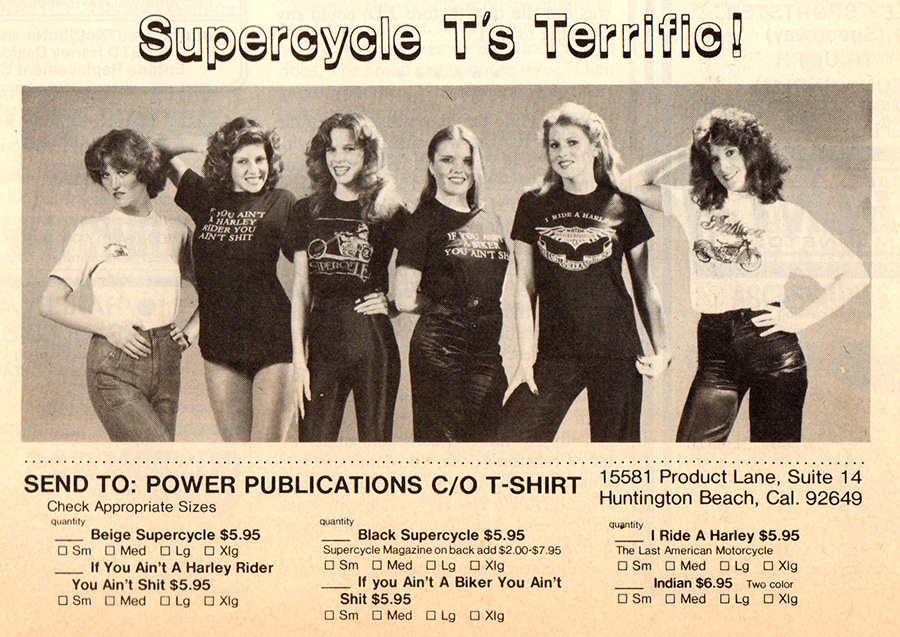 "If You Ain't A Harley Rider You Ain't Shit" tees for the classy, sophisticated lady.
Ms. Magazine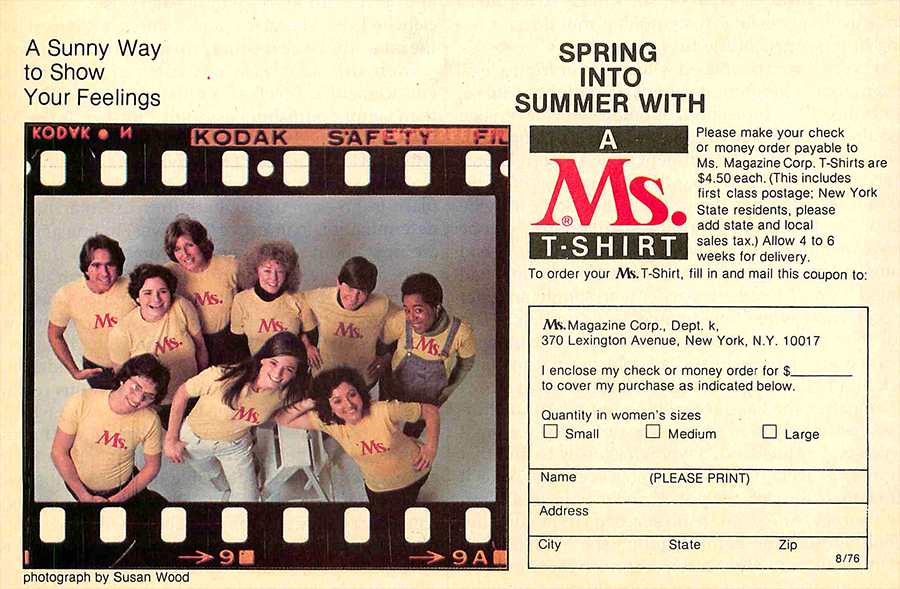 Only the most "enlightened" males feel at home in a Ms. magazine tee.
Outlaw Biker Magazine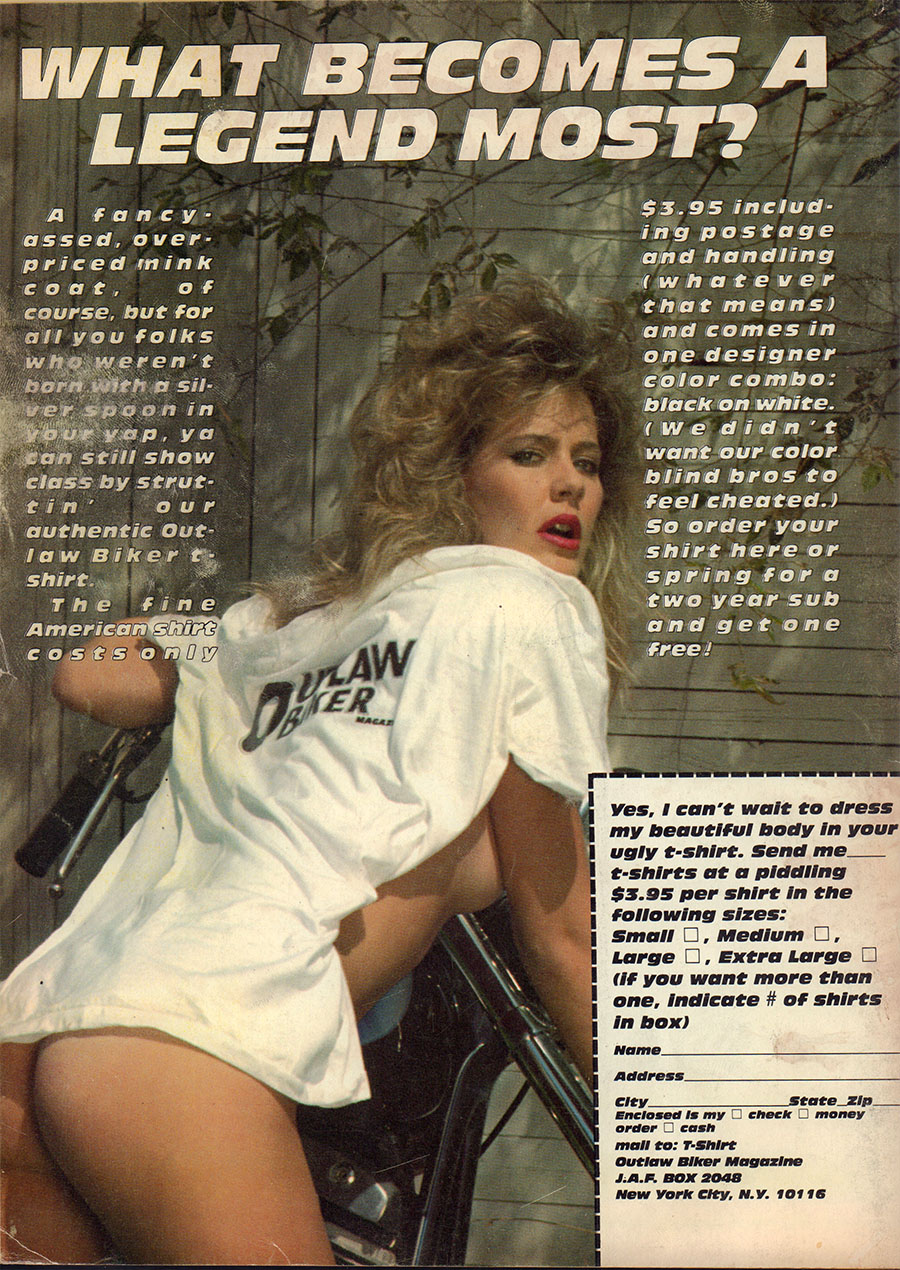 I love that the order form reads "Yes, I can't wait to dress my beautiful body in your ugly t-shirt".
Warren Magazines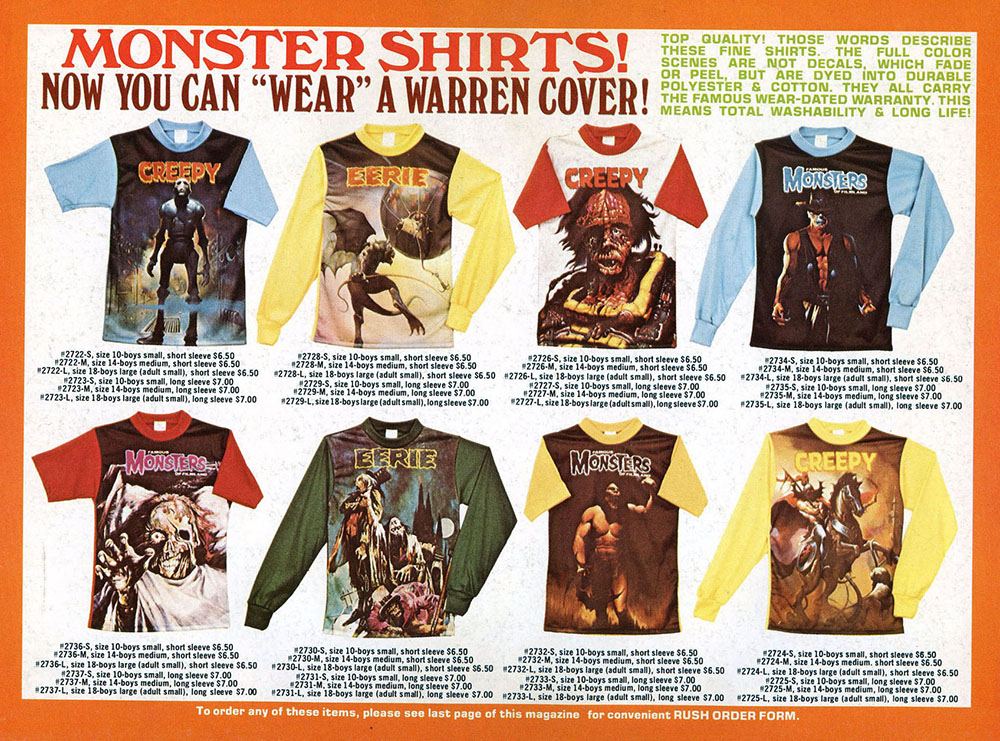 If you're old enough to remember those Warren horror comic magazines, then you can appreciate how unbelievably awesome these are.  I'd kill to have one of these today.  And who can forget Vampirella?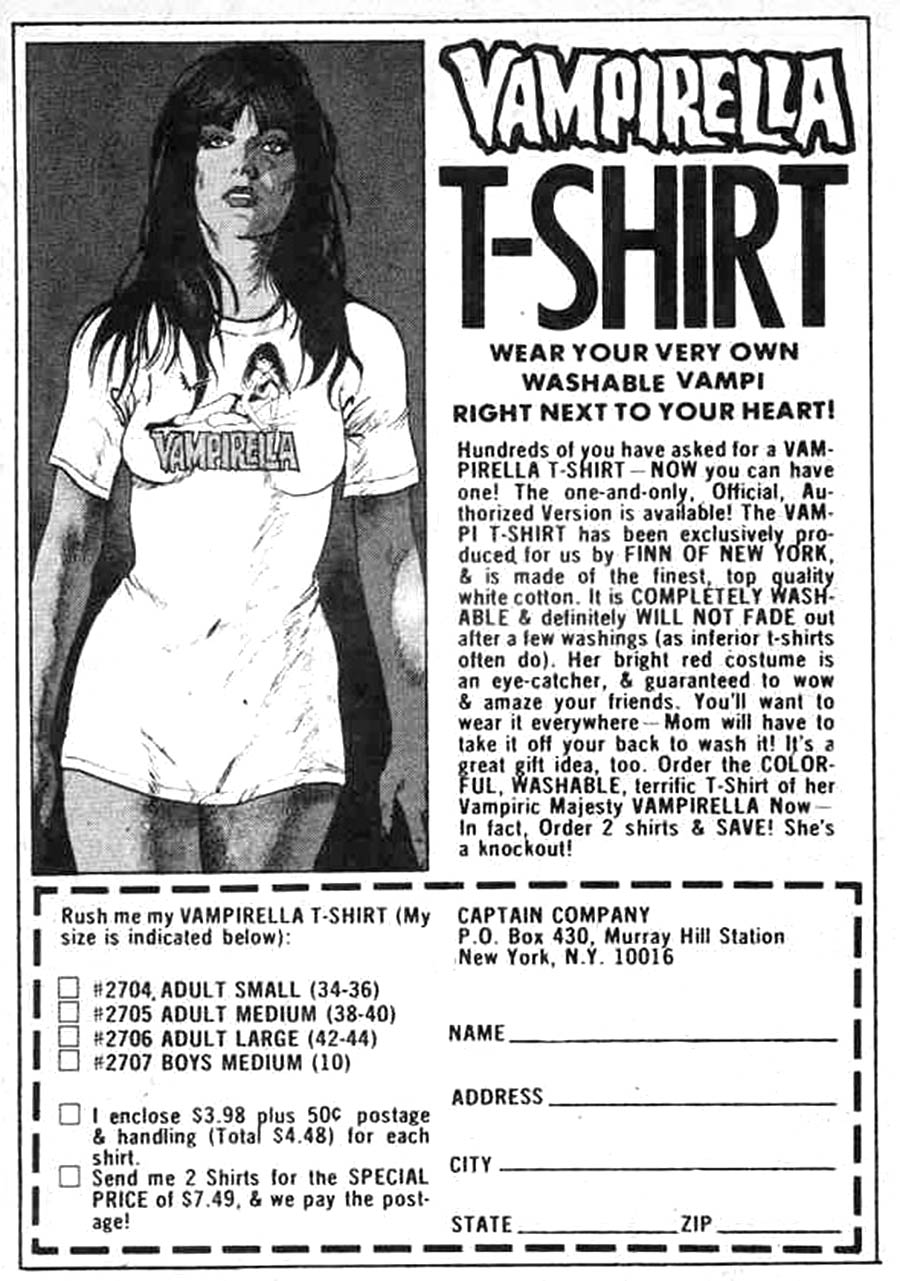 Easyriders Magazine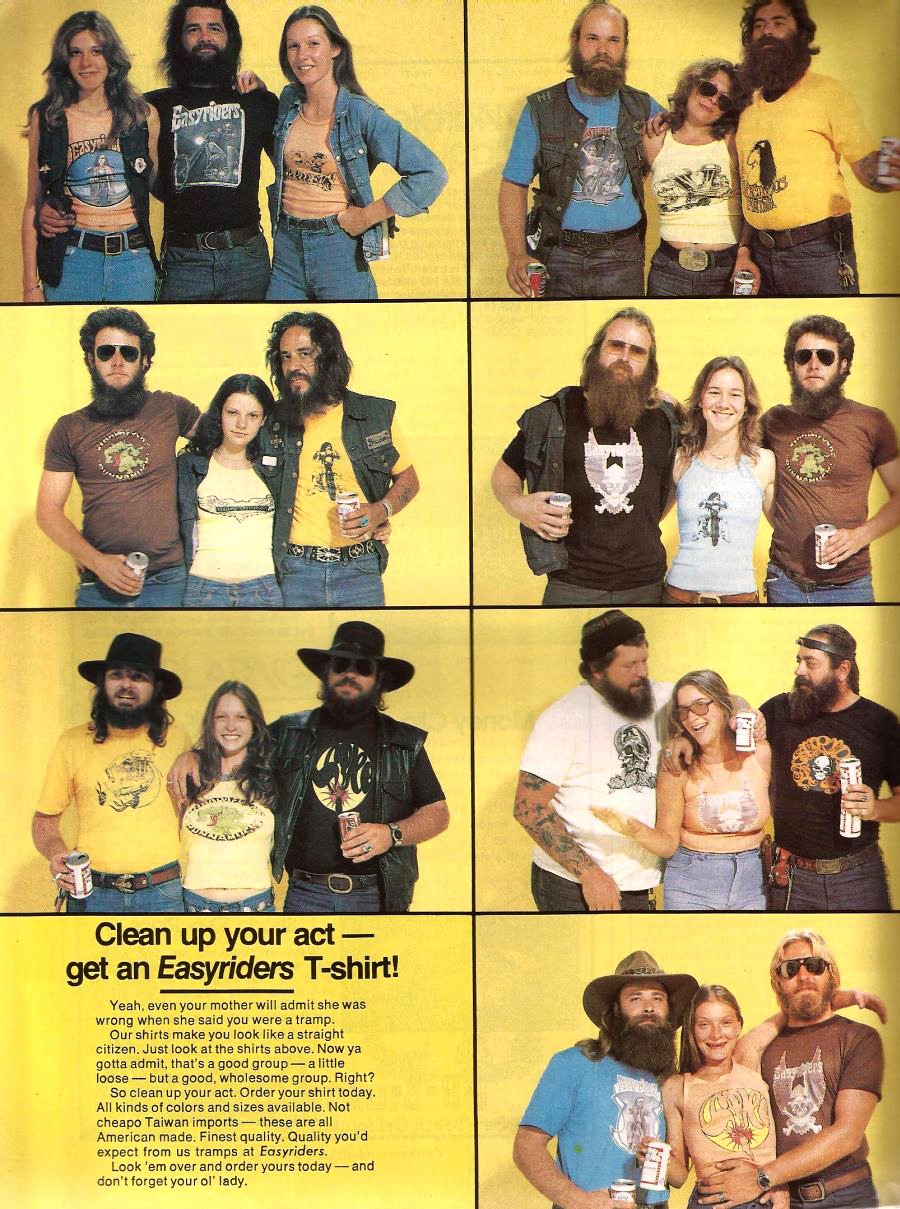 "Yeah, even your mother will admit she was wrong when she said you were a tramp.  Our shirts make you look like a straight citizen."
Crazy Magazine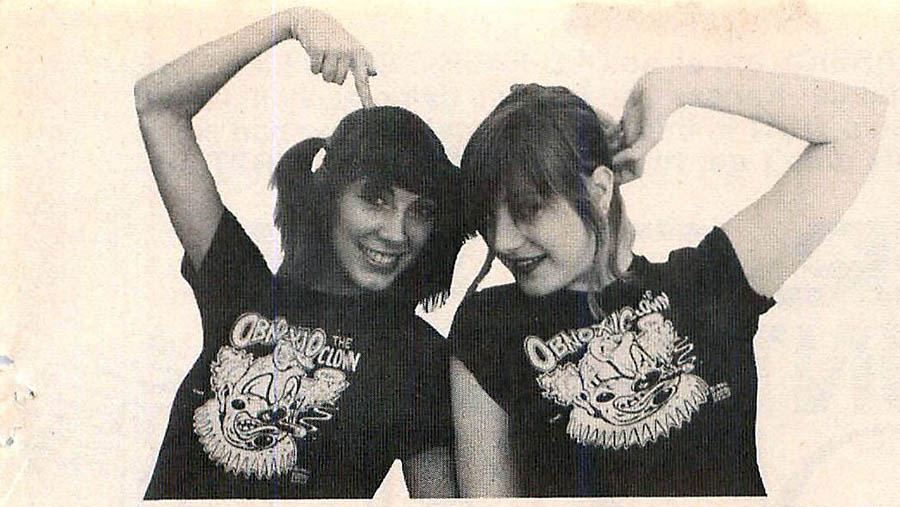 If you remember this vile mascot for Marvel's Crazy magazine, then I stand impressed.  Sometime in the late 70s/early 80s, Marvel decided to replace their sheikh mascot with Obnoxio.  I would have fallen in love with any girl who wore this T-shirt.
Heavy Metal Magazine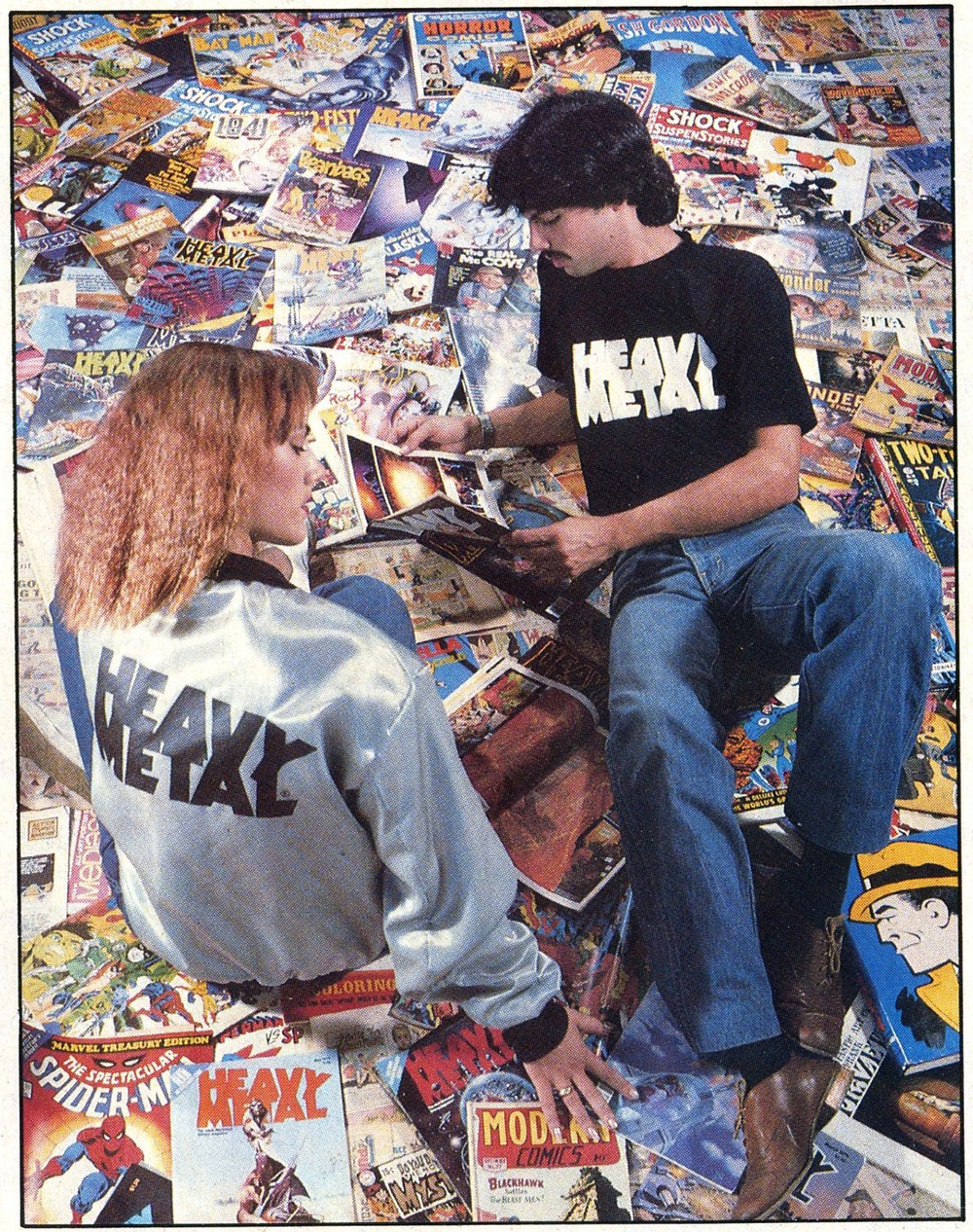 Heavy Metal – comics for adults.  I remember it was always stacked out-of-reach for kids on the adult magazine rack.  And check out this amazing carpet of vintage comics!  This may well be the coolest retro image I've ever come across.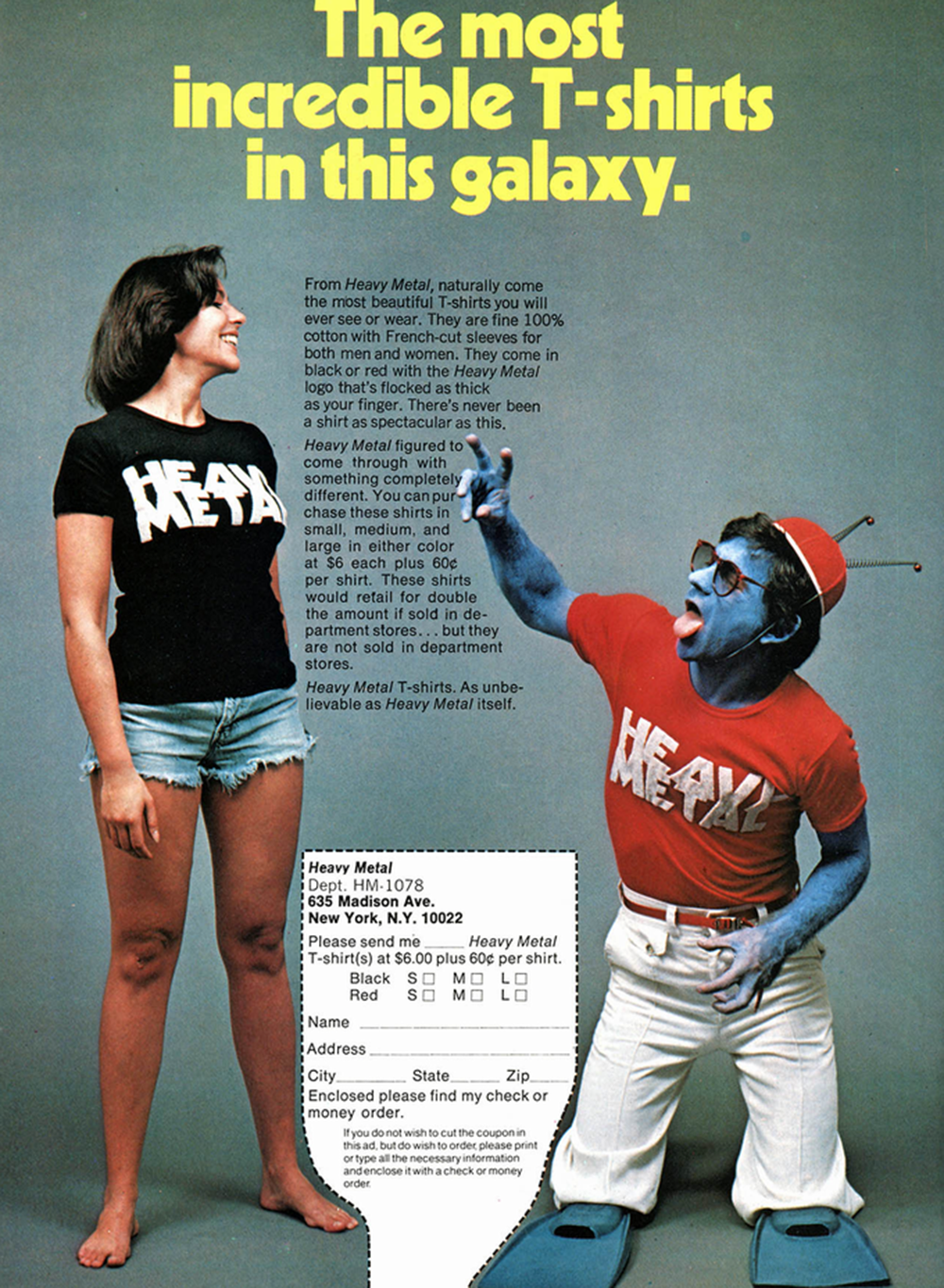 Smash Hits Magazine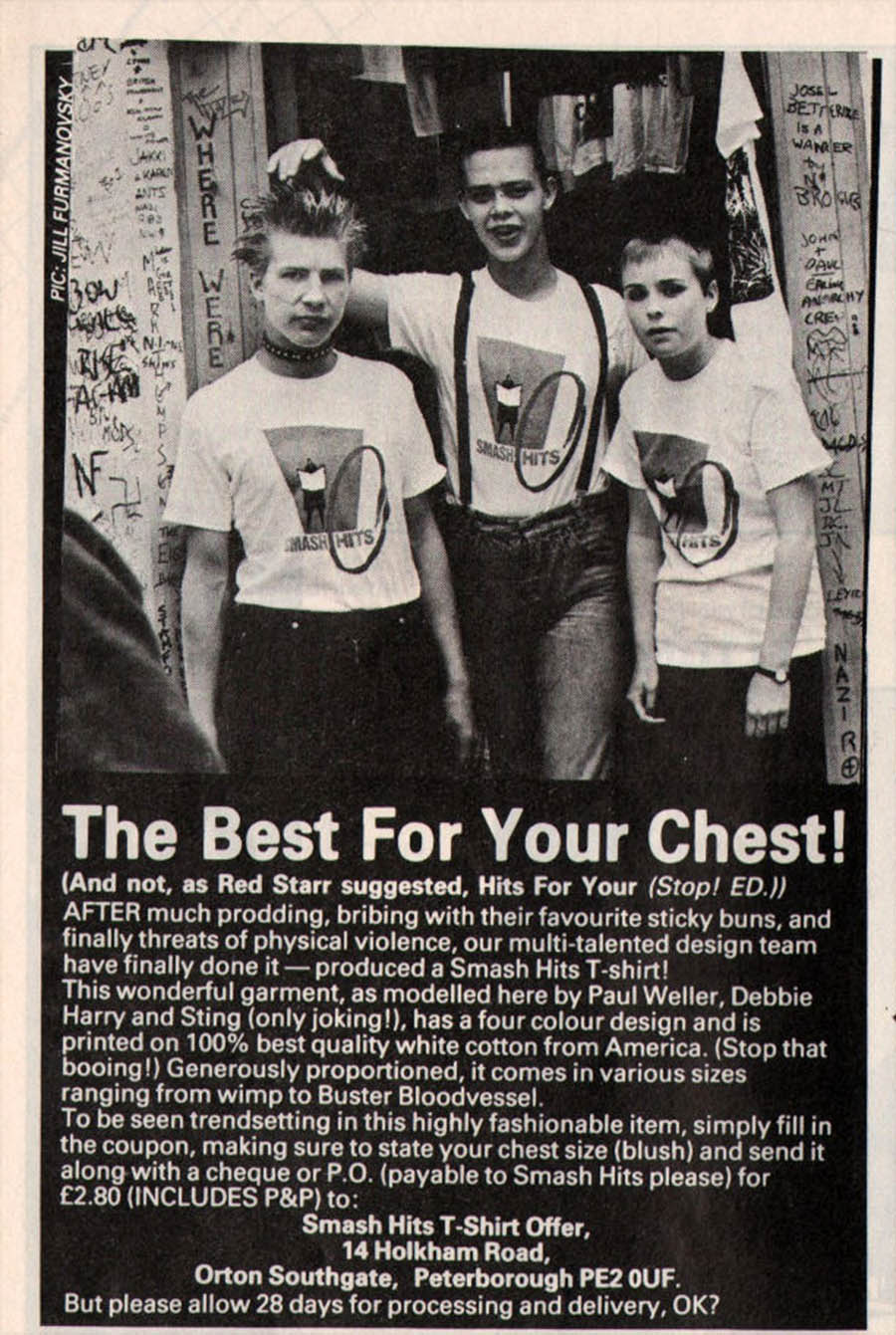 This ad has a few winning lines: "Printed on 100% best quality white cotton from America. (Stop that booing!)"  and "It comes in various sizes ranging from wimp to Buster Bloodvessel."
Screw Magazine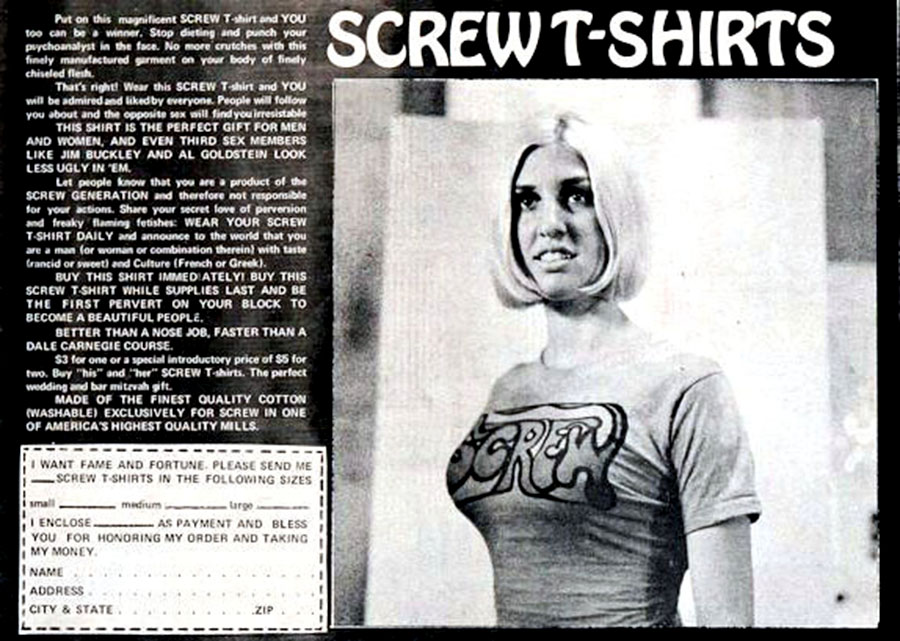 "Let people know you are part of the Screw generation" and "Buy this Screw T-Shirt while supplies last and be the first pervert on you block became a beautiful people – better than a nose job, faster than a Dale Carnegie course."
Games Magazine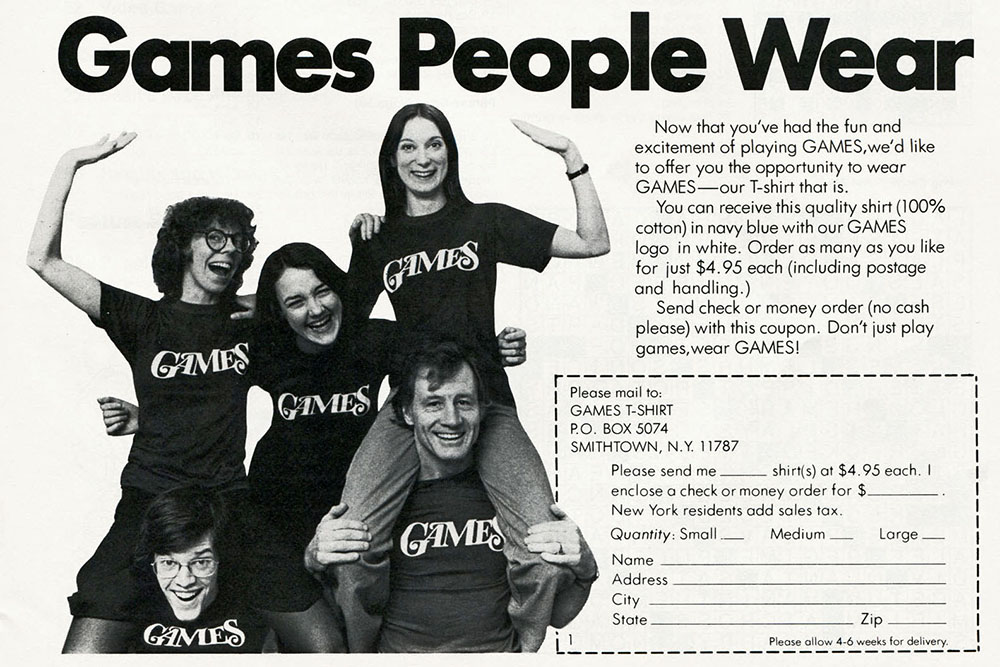 This puzzle magazine is still around – and did you know it started as a Playboy publication?
American Motorcyclist Magazine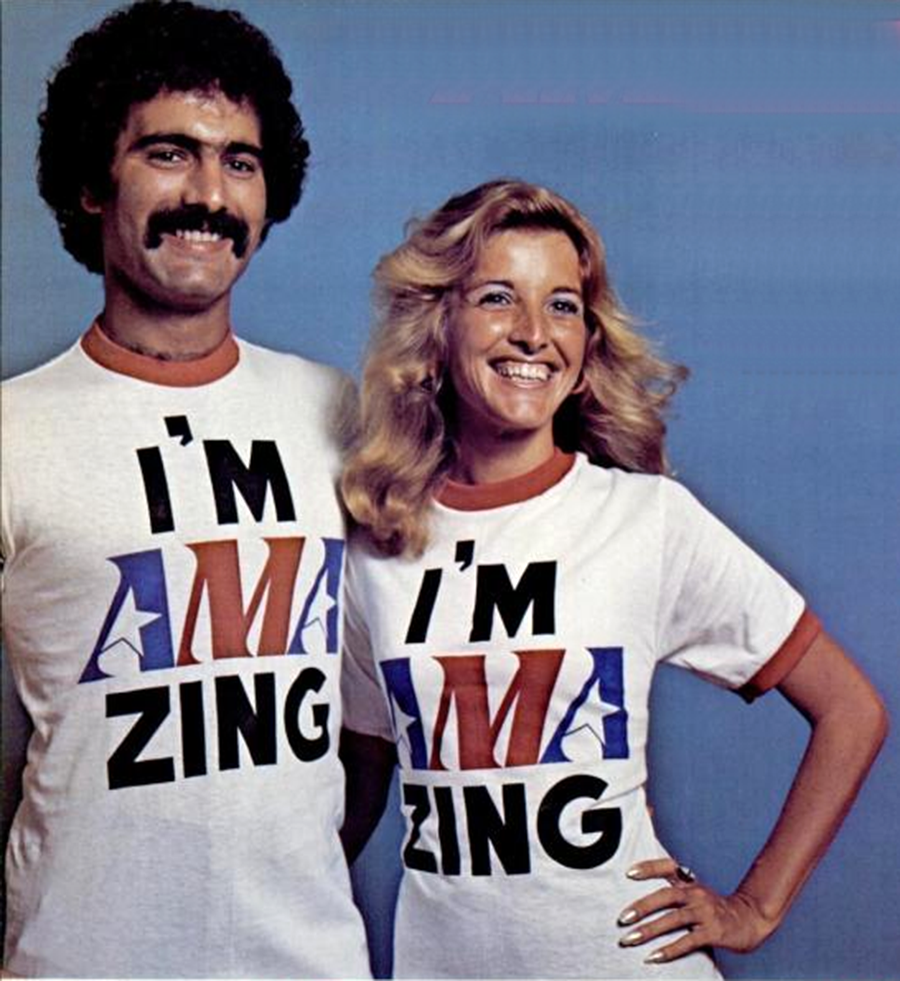 This has been my favorite for a long time. The American Motorcyclist Association logo made into "I'm AMAzing" on this ultra-70s couple, is just too beautiful for words.