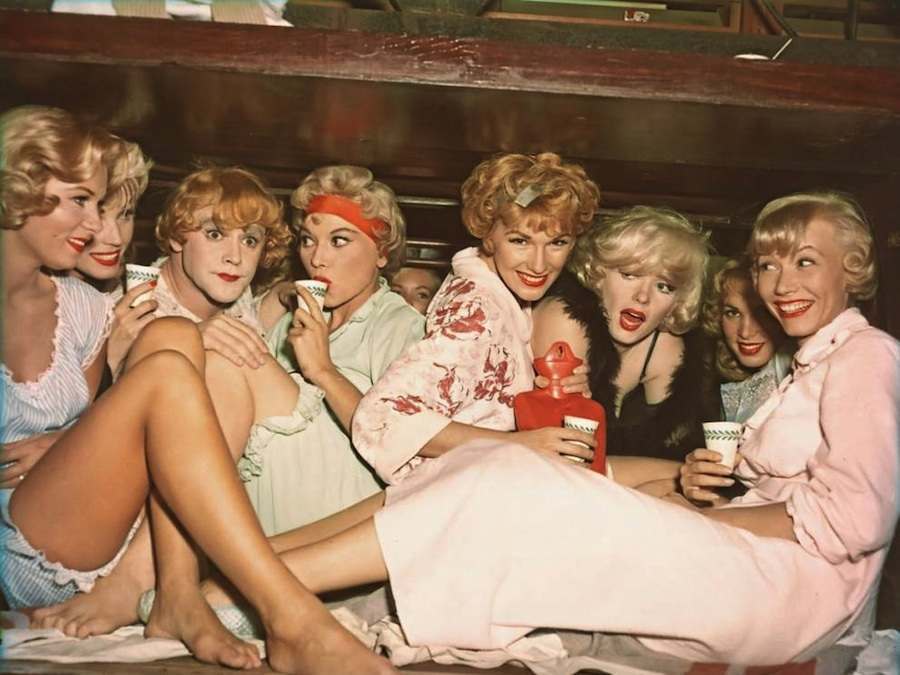 Billy Wilder always said "Hello schmuck" whenever he met Jerry Lewis. If this wasn't insulting enough, each year the director sent the comic actor a box of chocolates to remind him he was "the Schmuck" who turned down the chance to kiss Marilyn Monroe and co-star in Some Like It Hot.
Jerry didn't think drag was funny and had no interest in spending half a movie dolled-up like some frustrated maiden aunt. The role knocked back by Jerry was also offered to Danny Kaye, who similarly nixed the suggestion. Eventually Jack Lemmon agreed to the part–wise move. It won him a Golden Globe for Best Actor, a British Academy Award for Best Foreign Actor, and an Oscar nomination.
Some Like It Hot is the story of two hapless musicians bass-plucking Jerry (Lemmon) and saxophone-blowing Joe (Tony Curtis) who accidentally witness the St. Valentine's Day Massacre. As the mob want no witnesses to the gangland slaying, big boss "Spats" Colombo (George Raft) wants the unlucky duo rubbed out. Our boys have to quit town in a hurry–and it turns out their only possible escape is to disguise themselves as women and hitch a ride to Florida with an all female jazz band–Sweet Sue and her Society Syncopators. On the way to the train station, Jerry and Joe now Daphne and Josephine make the acquaintance of booze-hound, ukelele playing lead singer Sugar Kane (Marilyn Monroe). Joe/Josephine is smitten–but Sugar has had her heart broken by a no-good sax player and has vowed to only ever marry an oil rich playboy. You get the drift–fun and games in gangland Chicago, lead to chase, disguise, cross-dressing, subterfuge and ultimately love.
The story was lifted from a hit French movie Fanfare of Love–which was adapted from an original story by Robert Thoeren. This movie was later remade in Germany as Fanfaren der Liebe in 1951. While these stories are basically the same–two unemployed musos drag up to get work in an all female band–Wilder's scriptwriter I. A. L. Diamond added his own pizazz, switched locations, added in gangsters and served up a better love story. Even on paper Diamond's script looked an obvious smash–and under Wilder's direction it was a sure-fire certainty.  Since its release in 1960, Some Like It Hot has been named the best comedy movie more times than Billy Wilder called Jerry Lewis a schmuck.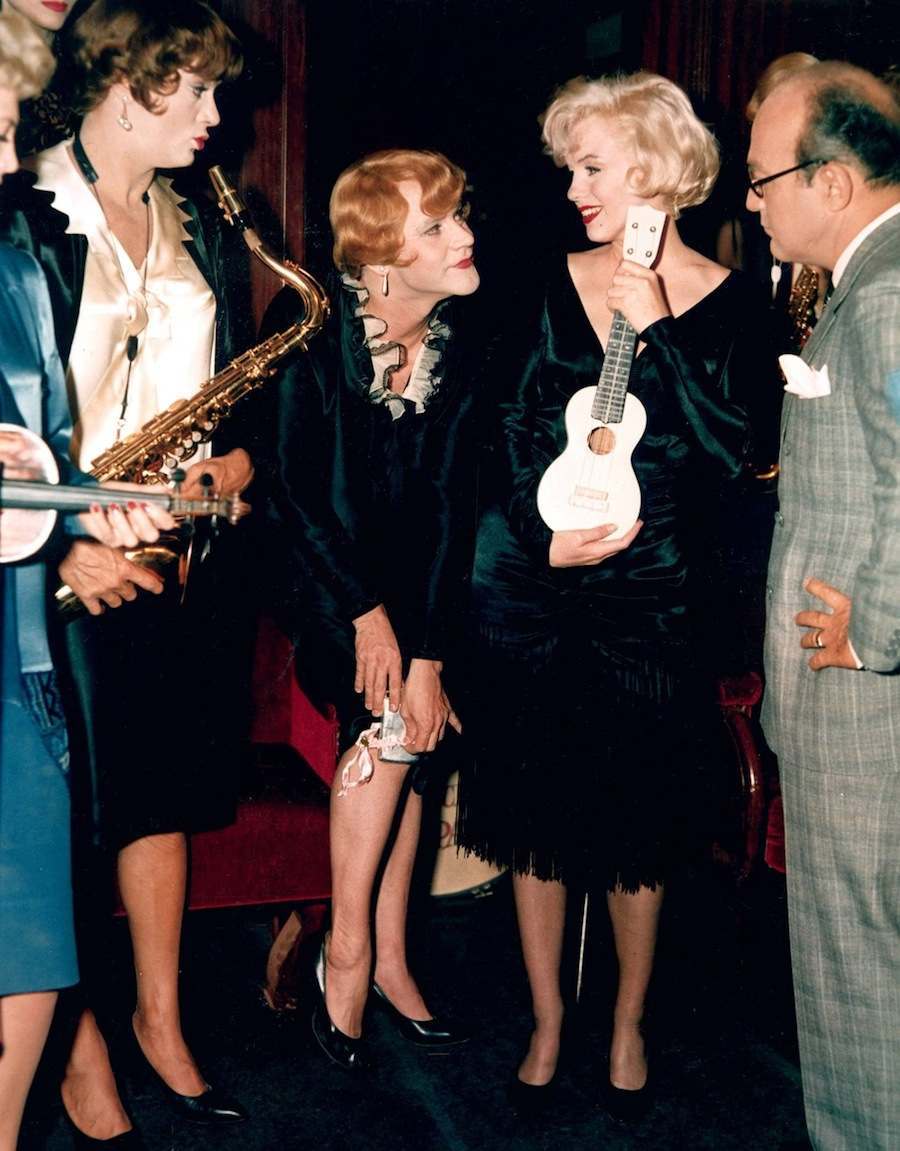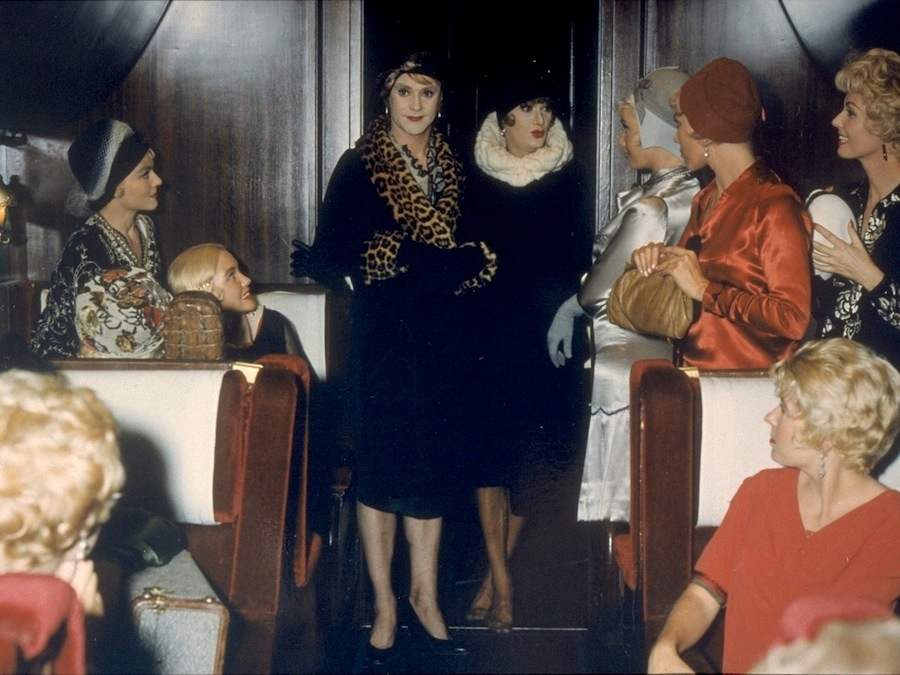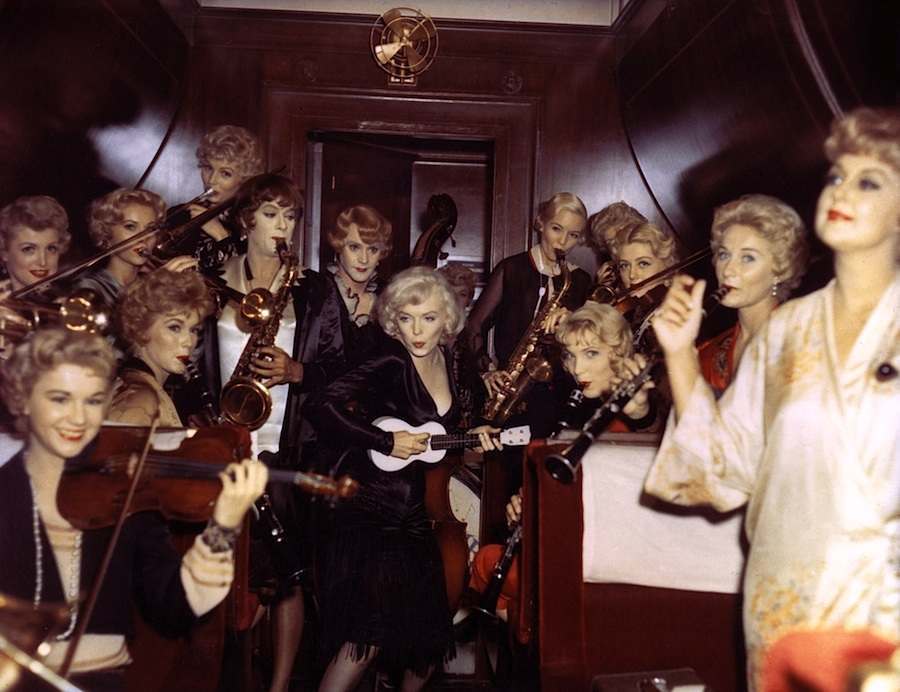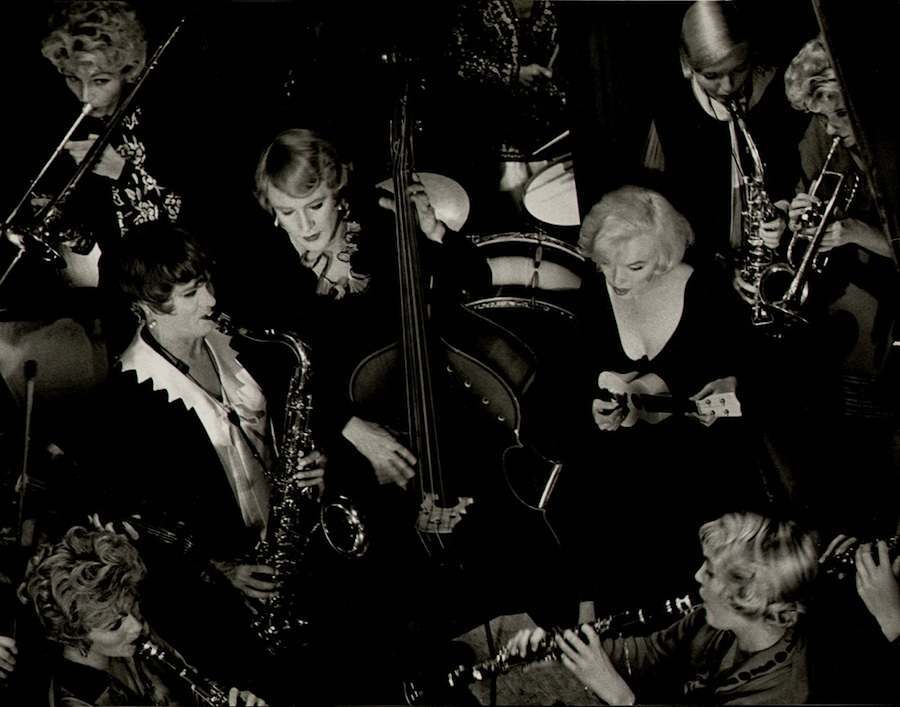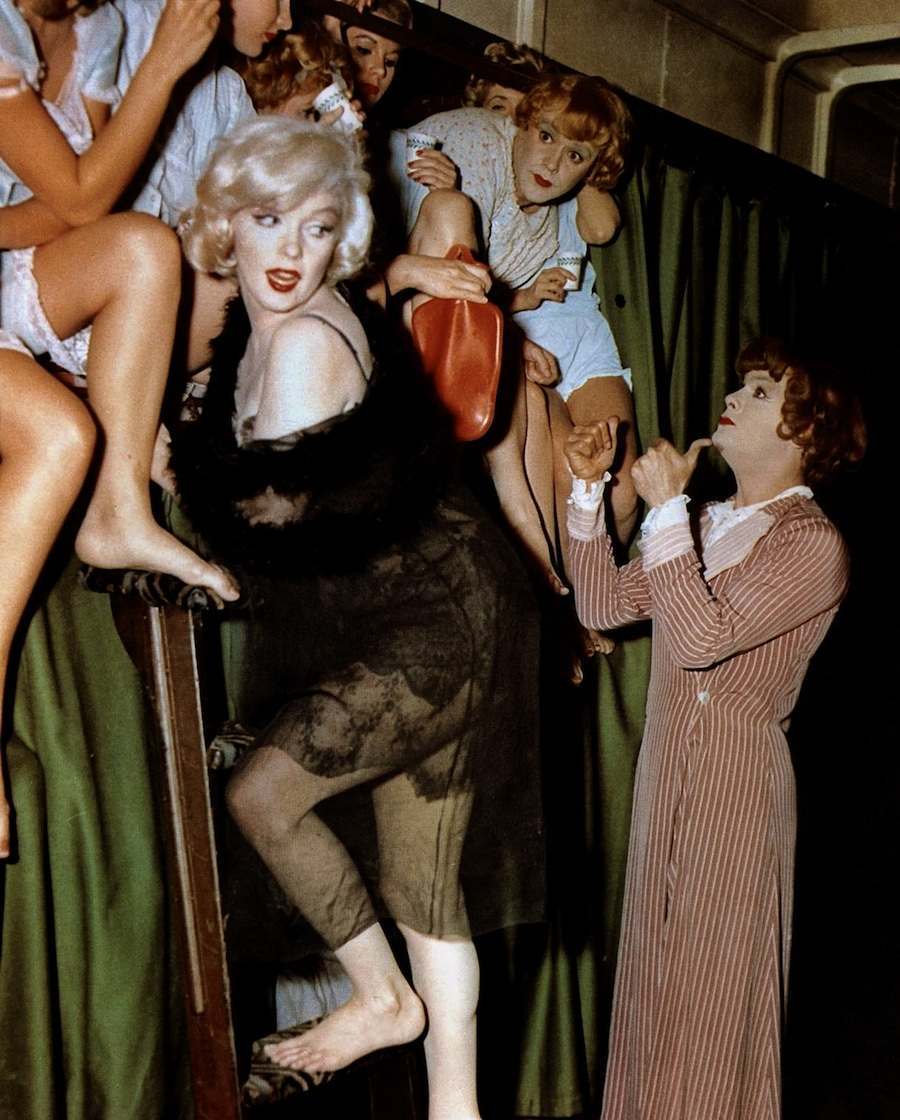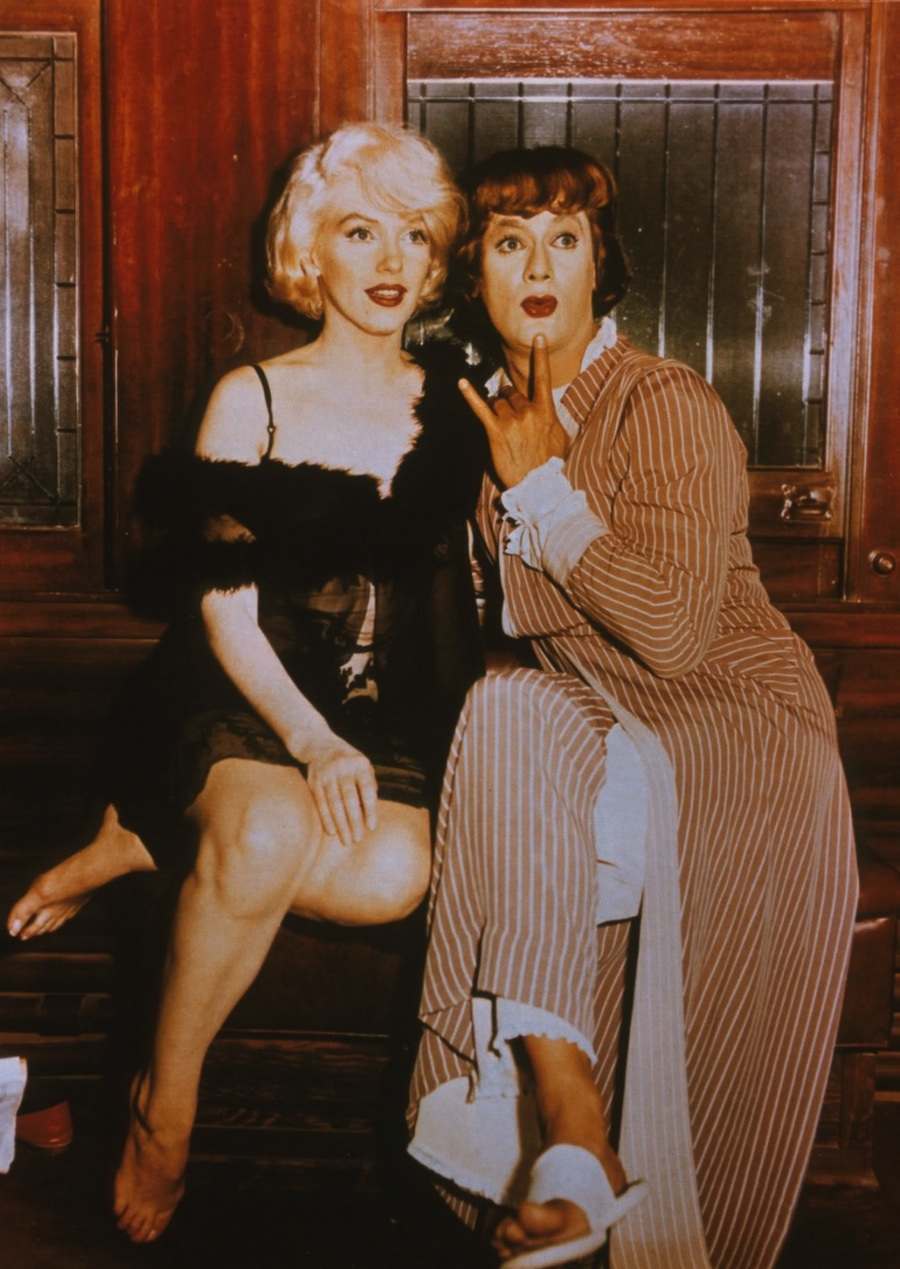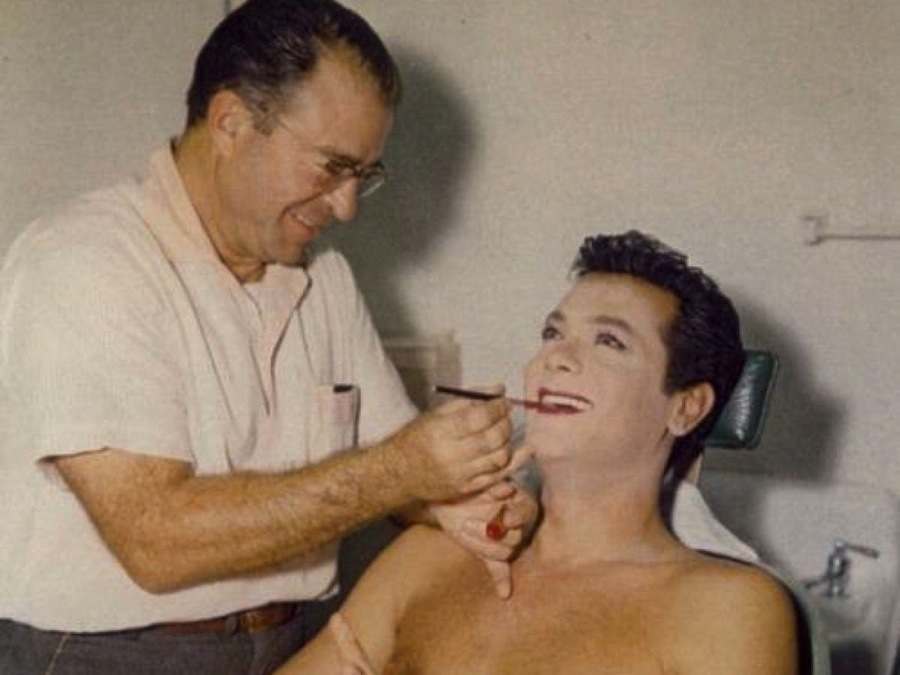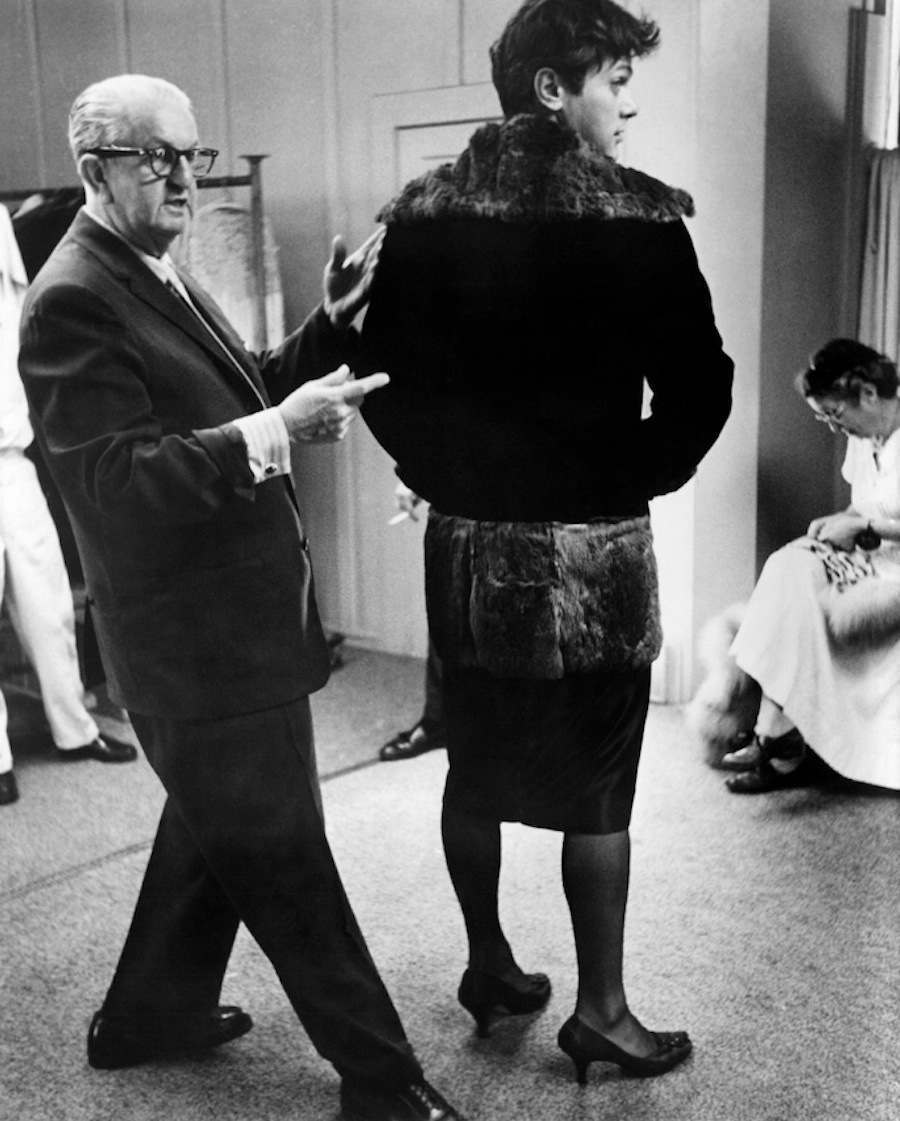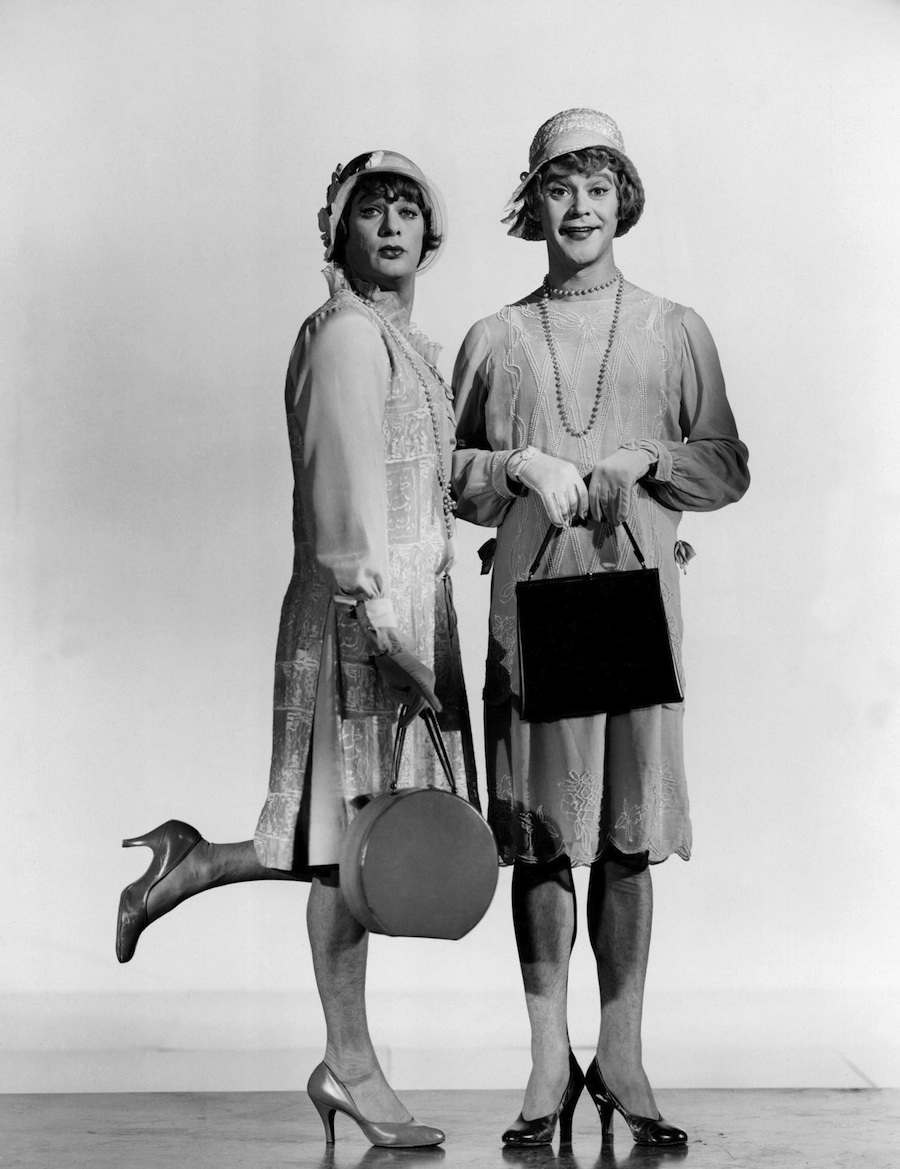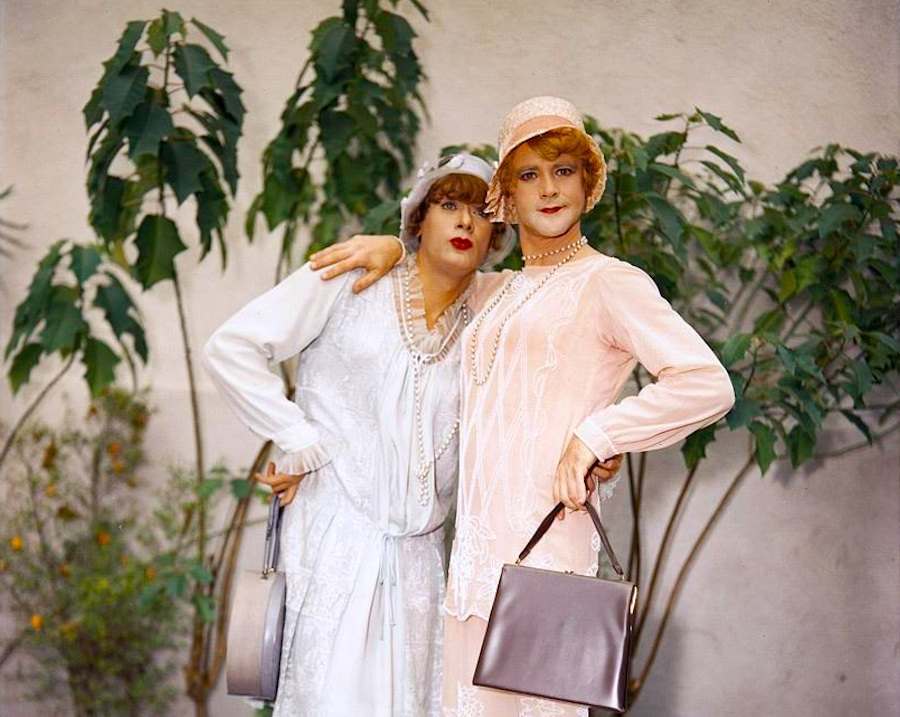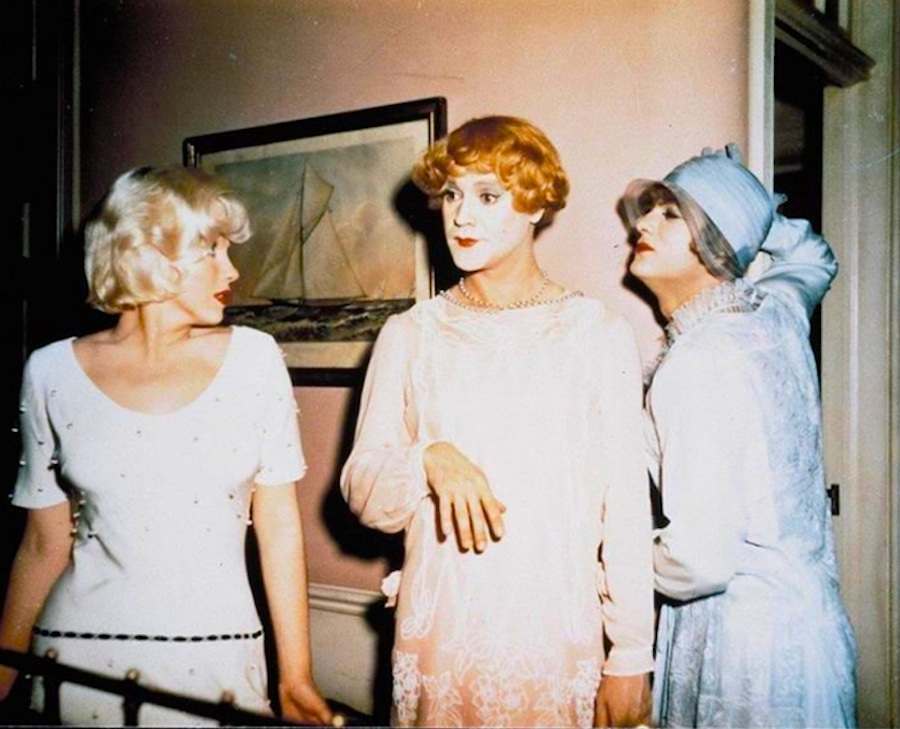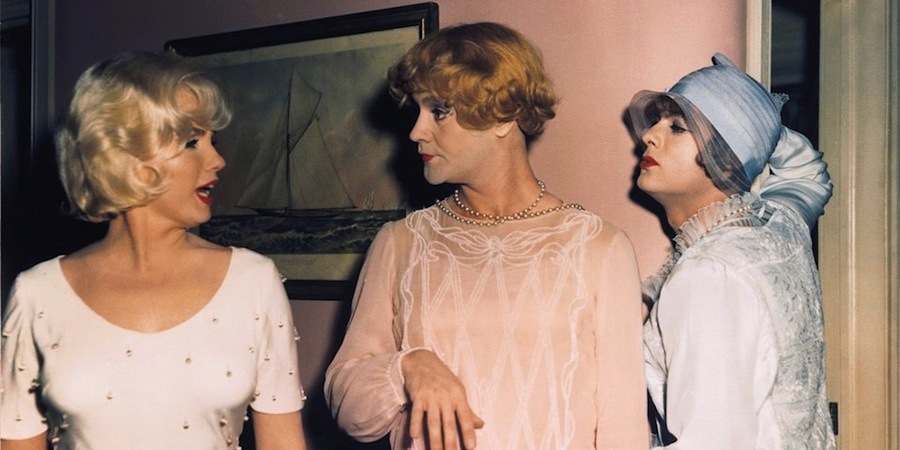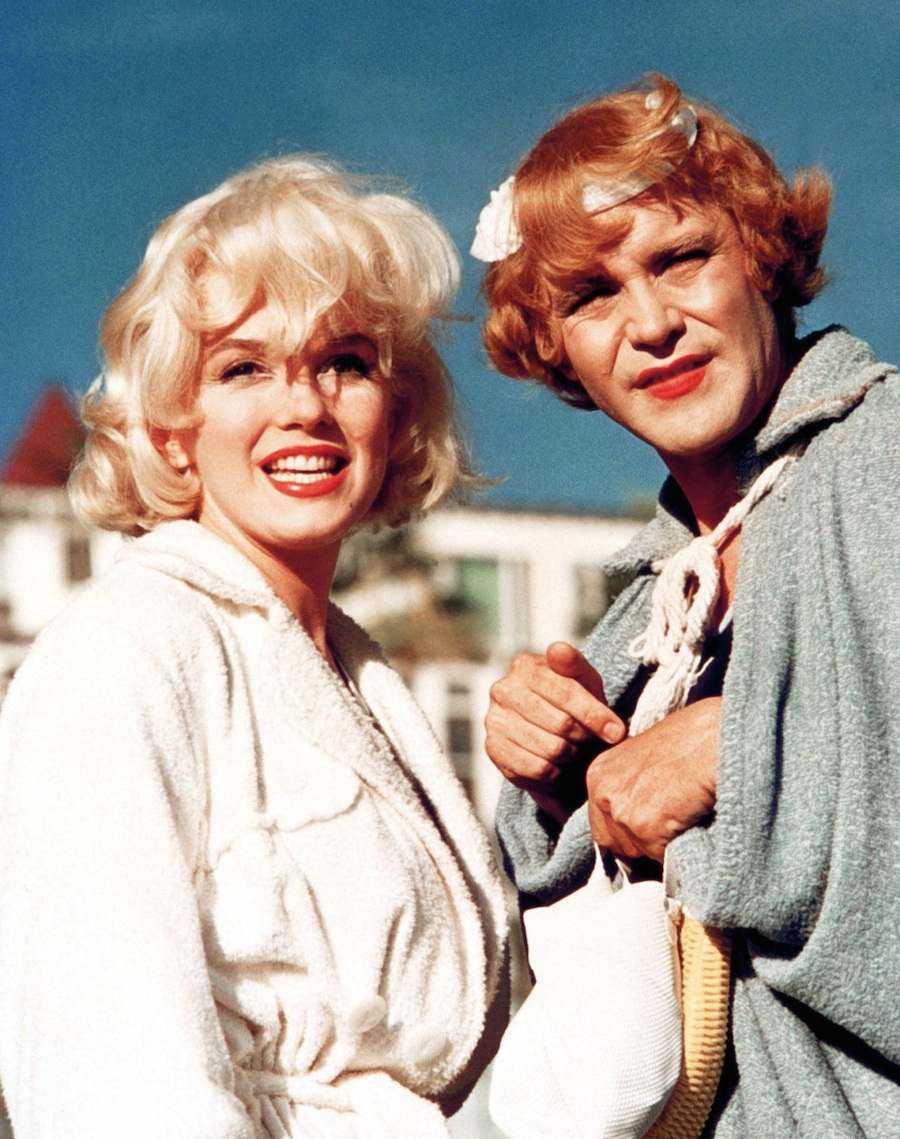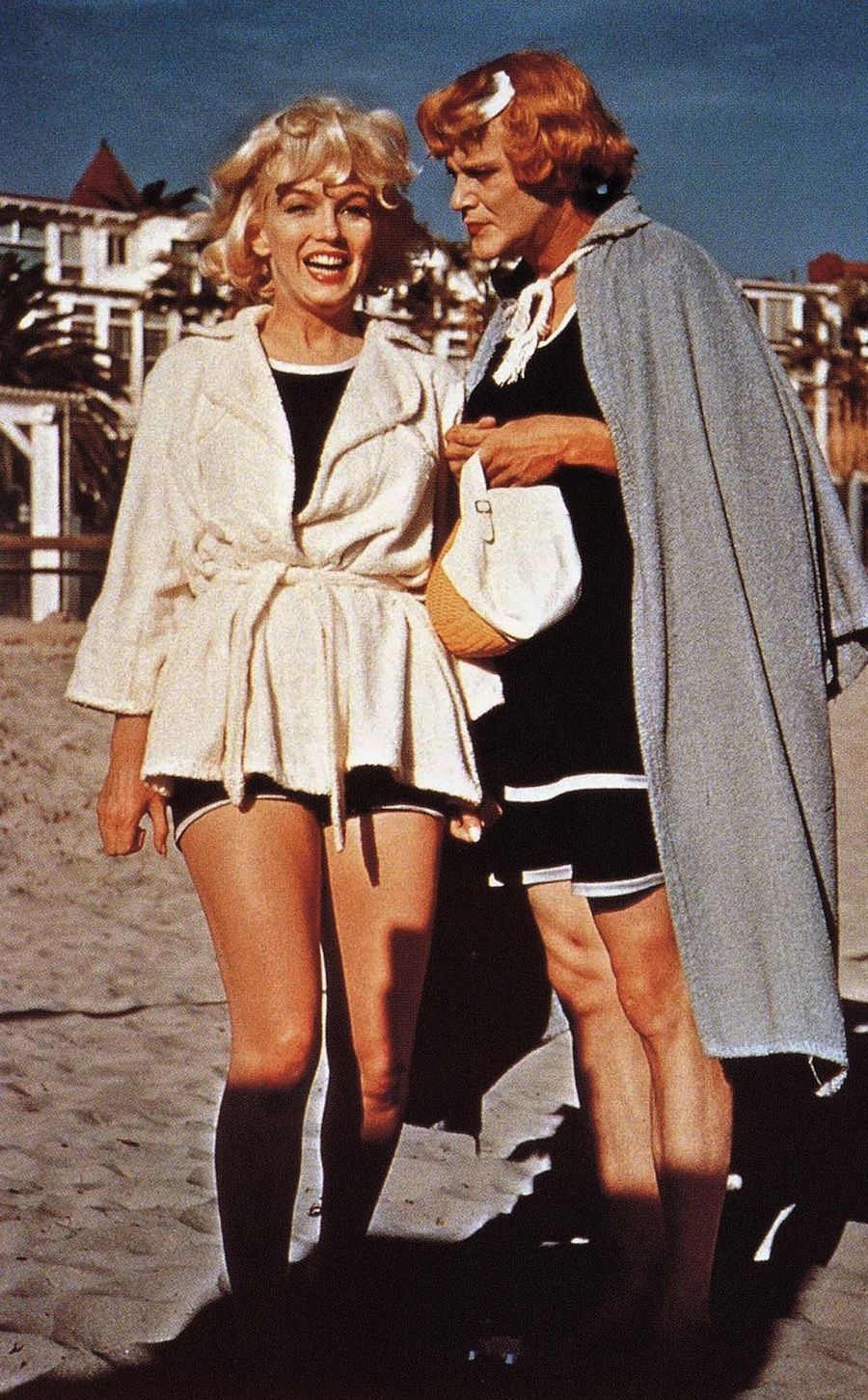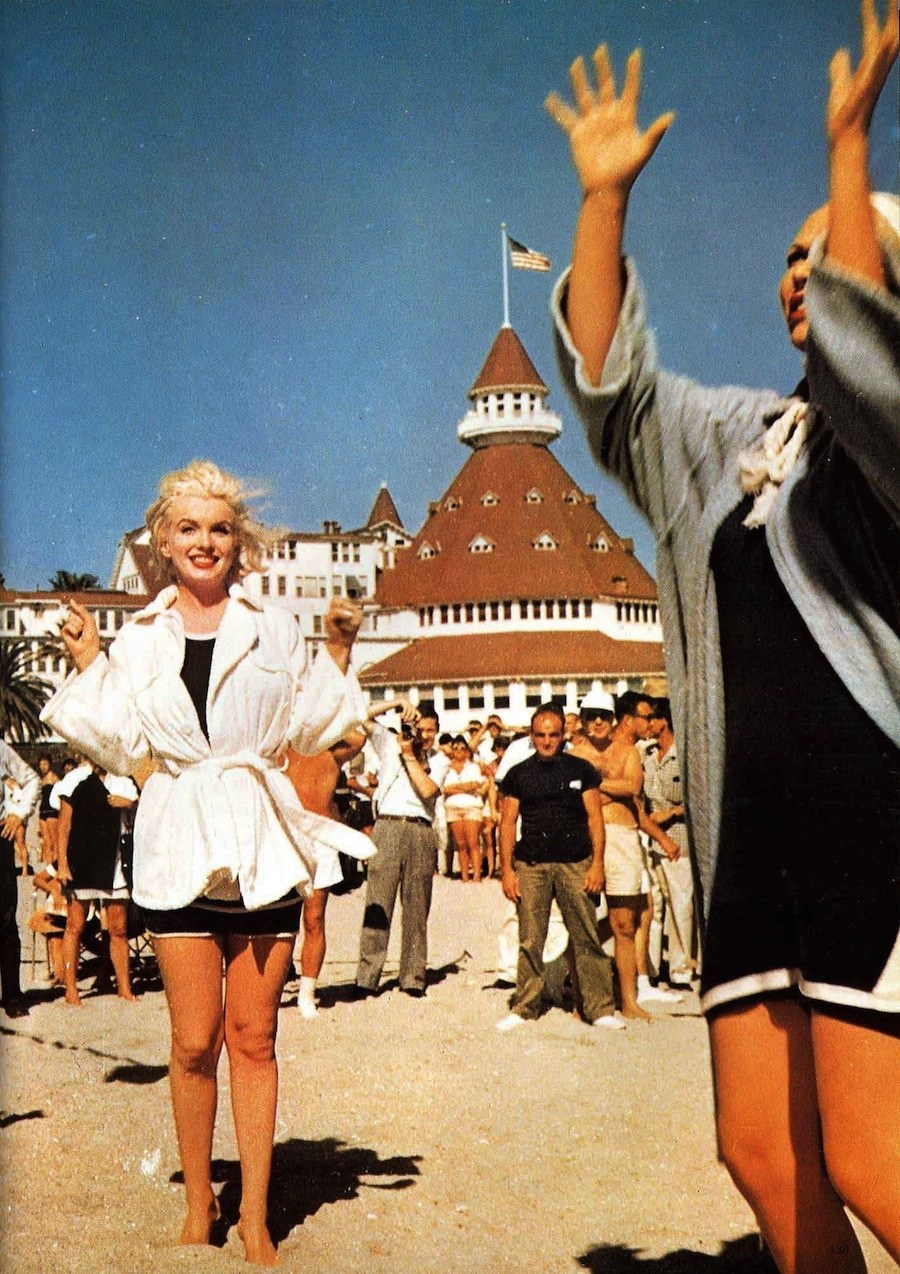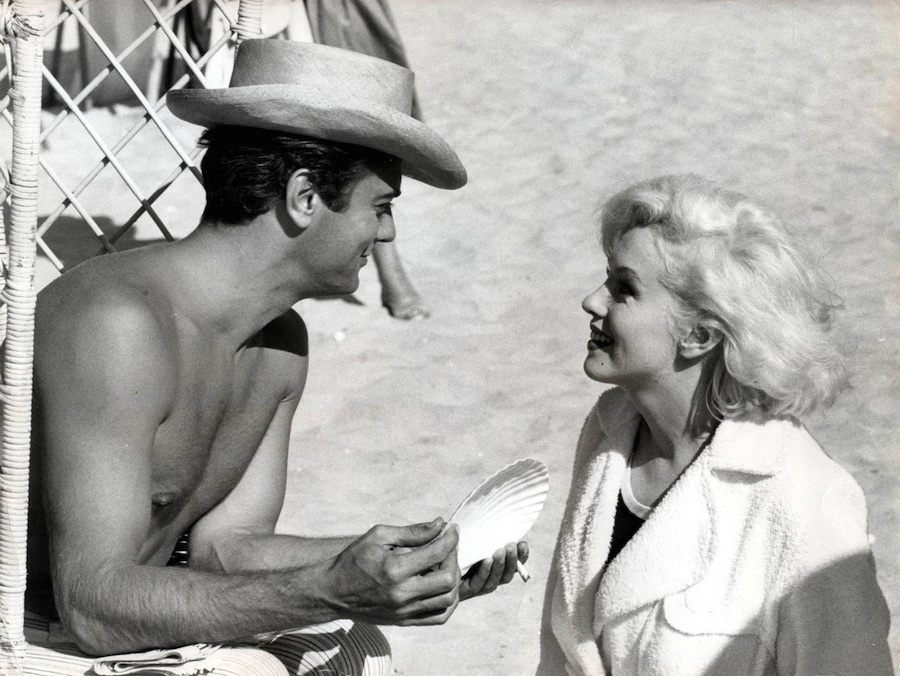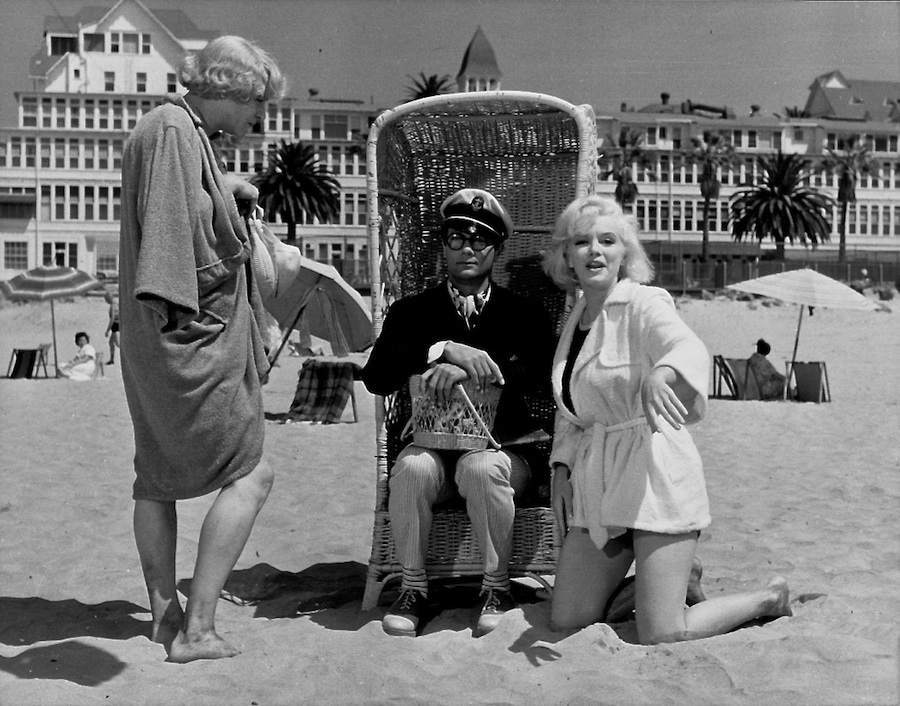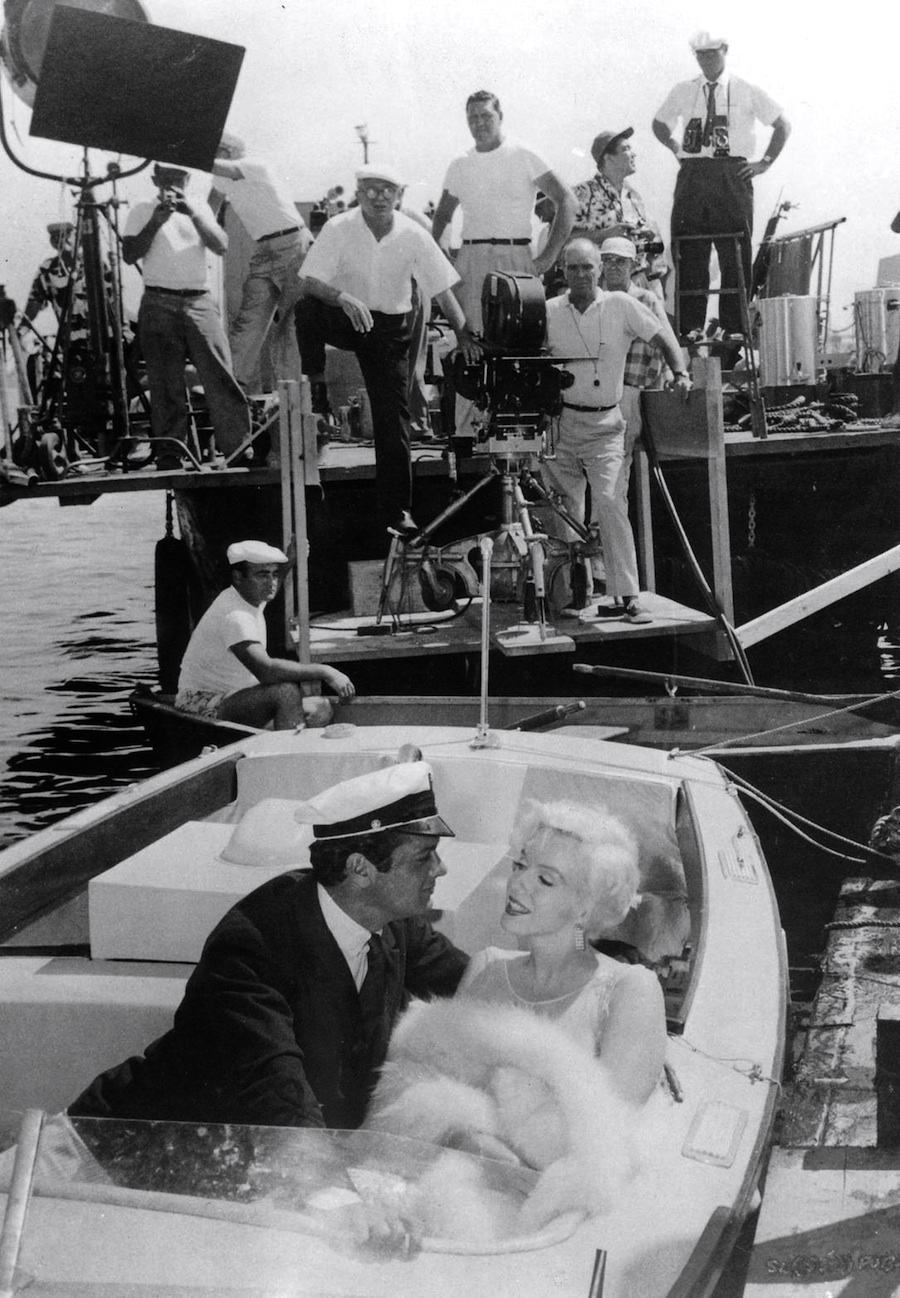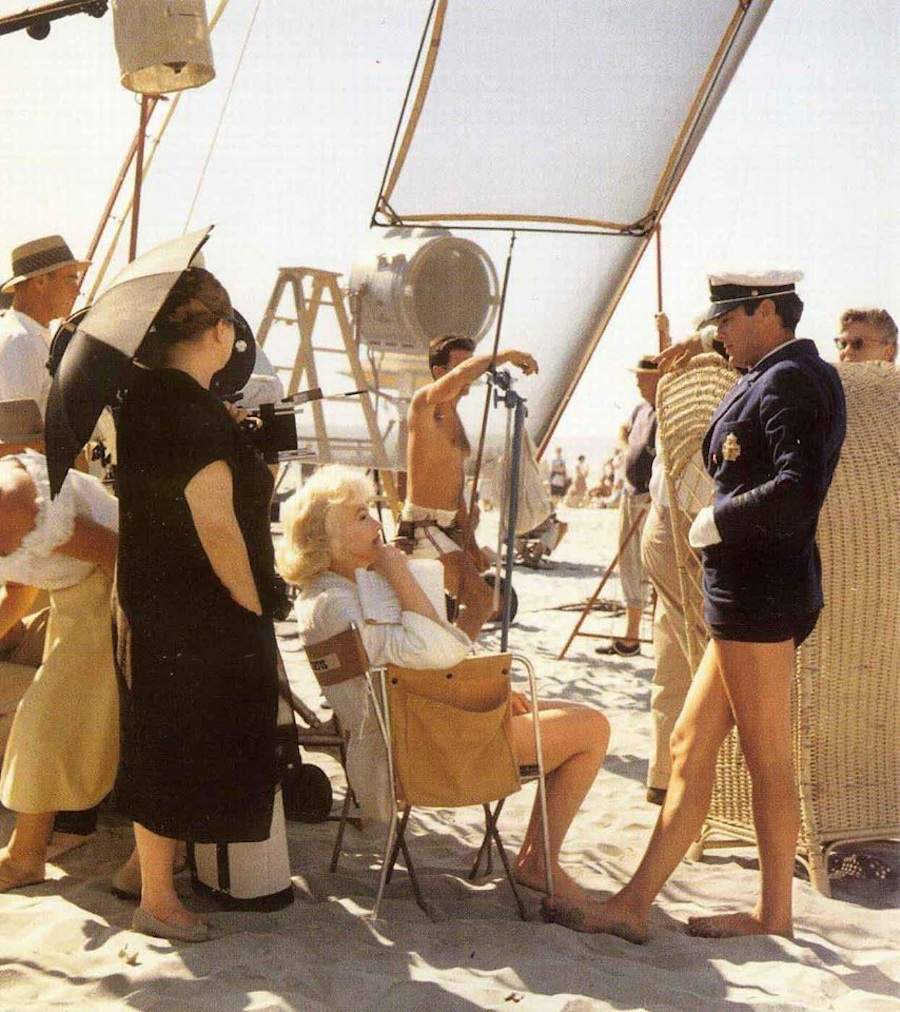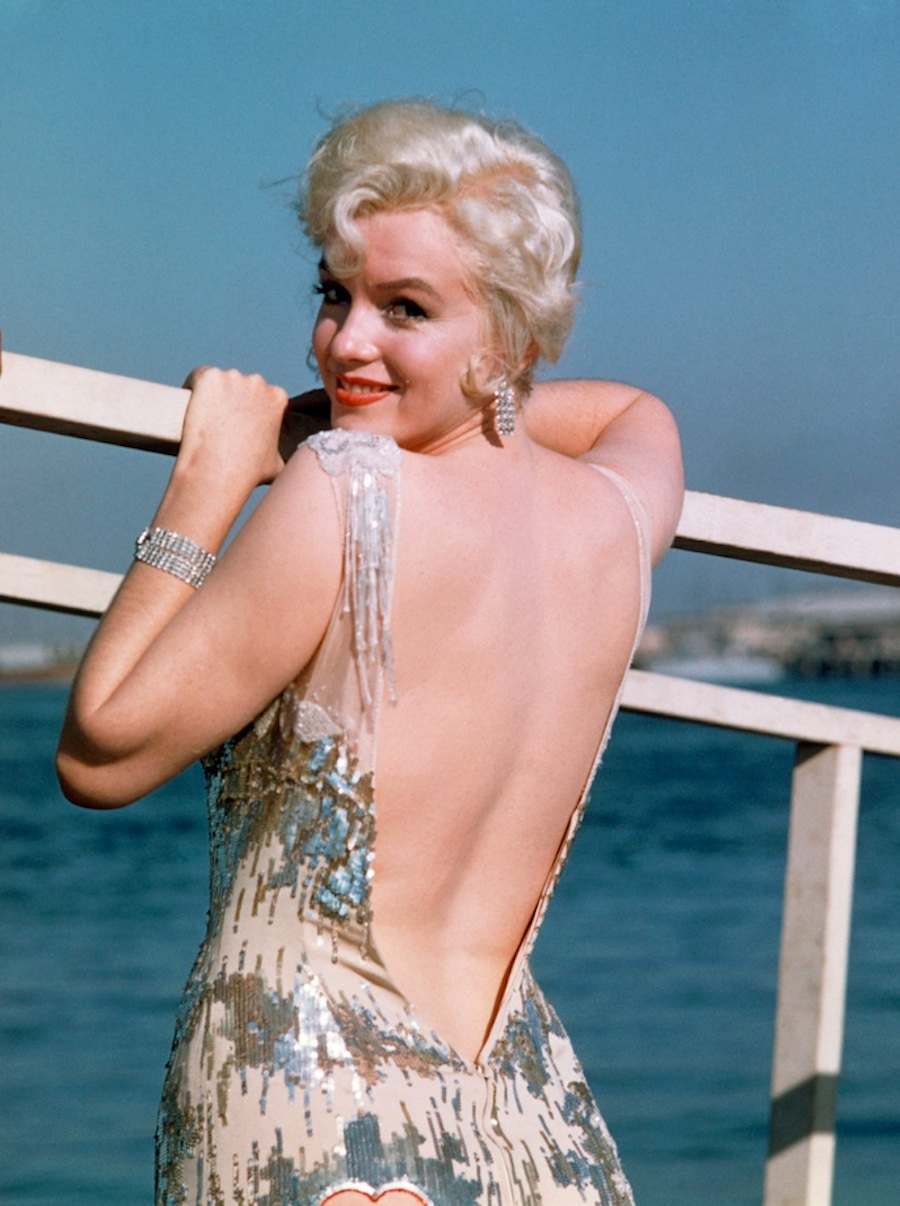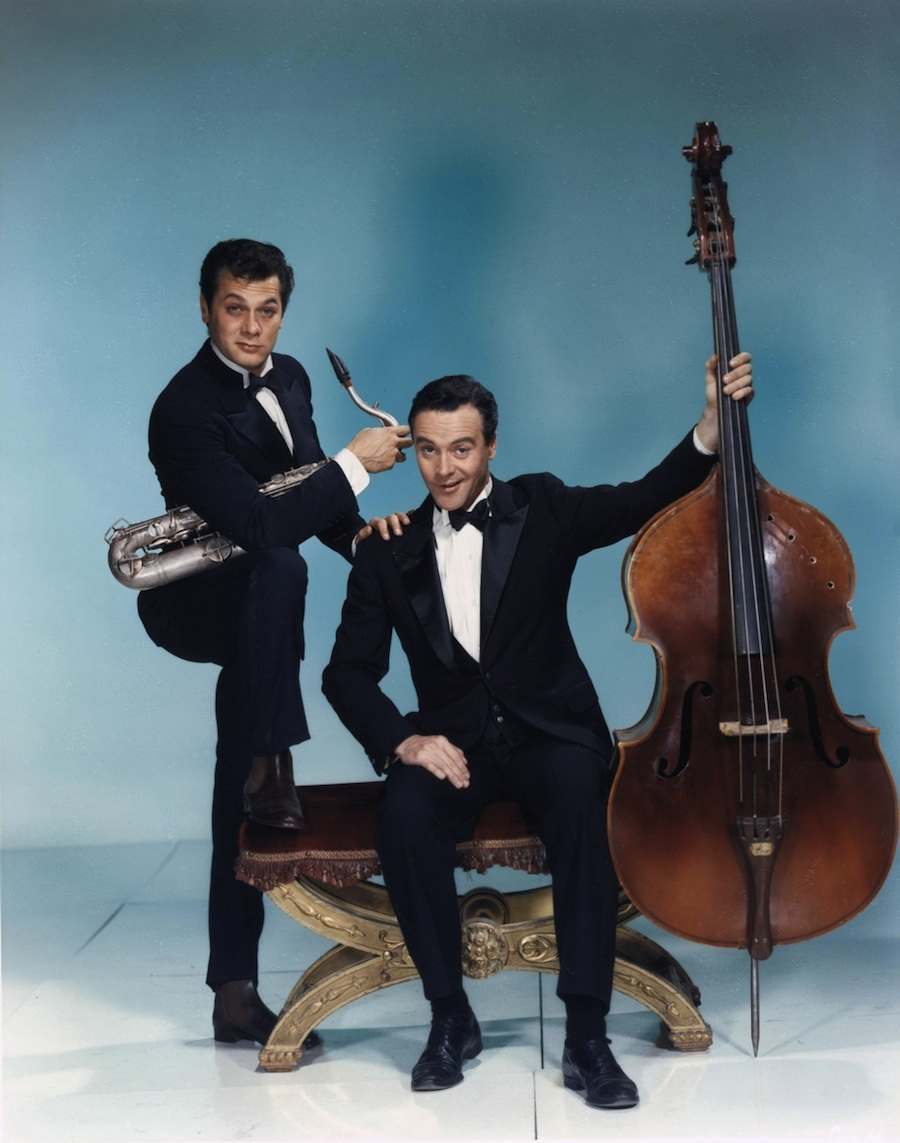 Via Dangerous Minds and All Day.