When Braniff International Airlines got all groovy and liberated, company overseer Mary Wells Lawrence hired Alexander Girard (May 24, 1907 – January 31, 1993) to paint the planes an all-over orange, turquoise, baby blue, medium blue, ochre, lemon yellow and lavender, Emilio Pucci to drape the staff in on-trend sex appeal (the hostesses all got bikinis and pool bags), and Alexander Girard to keep the flyers entertained. In 1968, Girard designed a set of Playing cards. Each card featured a Girard illustration and English phrase, with Spanish and Portuguese translations for the Jet Set crowd.
"Infinite are man's expressions of beauty and love; open your eyes your ears and
your heart to them and you will unite the peoples of the world."

"Entre los hombres, infinitas son las expresiones de la belleza y del amor; al abrirse
a ellas los ojos, los oídos y los corazones seunirán los pueblos del mundo."

– Alexander Girard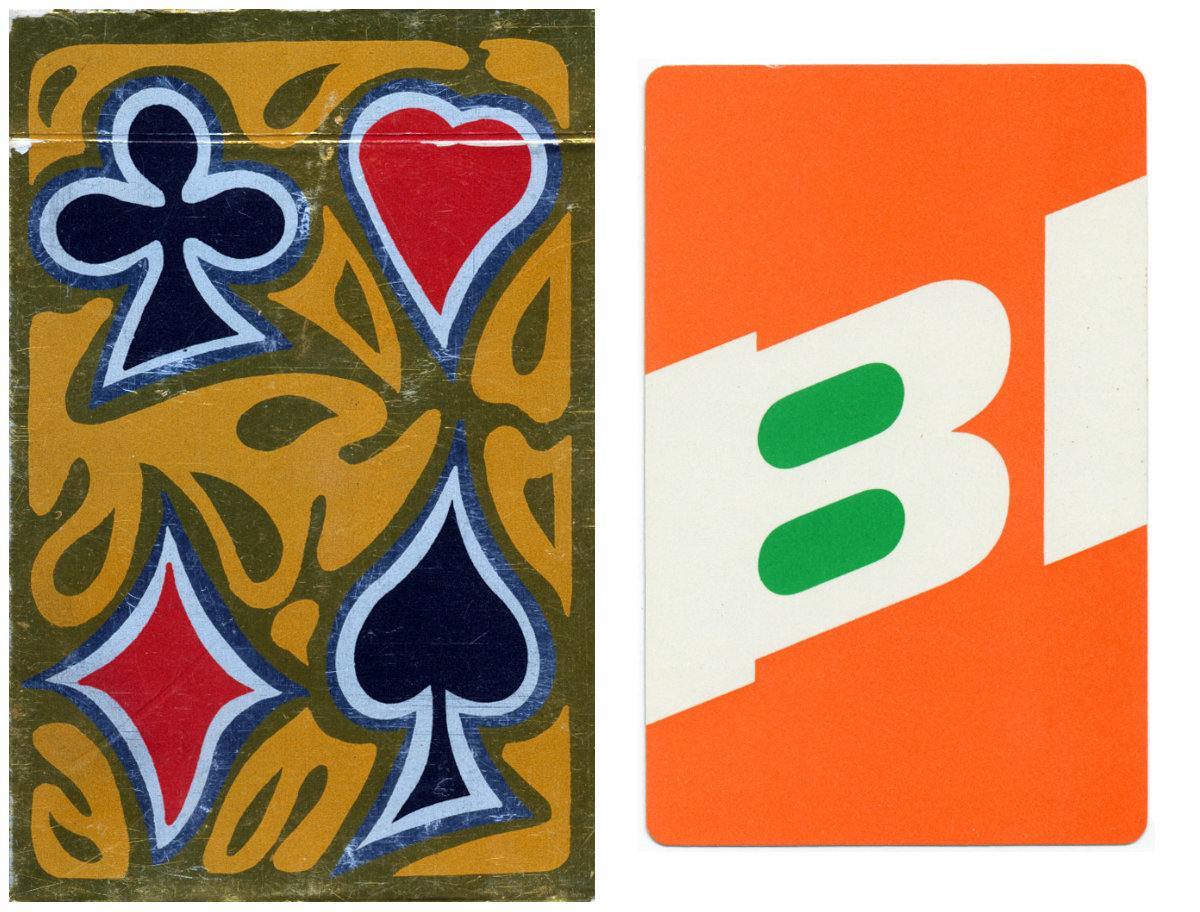 Now you've got the cards why not learn how to use these gorgeous cards with a game of live blackjack at Winning Room.
Via: Scott Lindberg.