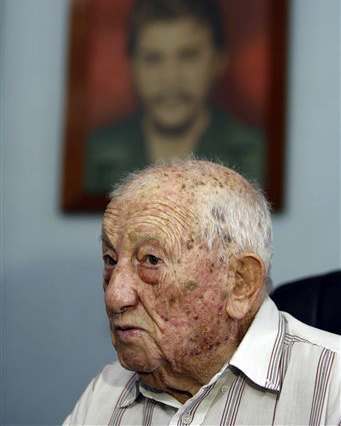 IT was Che Guevara's biographers and marketeers good fortune that the revolutionary died before he got too old. Che was 39 when he was executed. Alberto Korda's photograph (Guerrillero Heroico) of the soft-eyed poet immortalised Che as a pioneering lover of freedom.  His childhood friend Alberto Granado lived to be 88. He is not forever young.
Granado travelled with Che on his journey around Latin America in 1951-52. The trip can be read in the Motorcycle Diaries, a booked based on both their notes and observations of poverty and the human condition.
At Che's invitation, Granado moved from Argentina to Cuba. There, he taught biochemistry at Havana University. He died there.
It would be mawkish to go to talk about a man who had a famous friend and did not cash in on his association. This photograph says so much more…