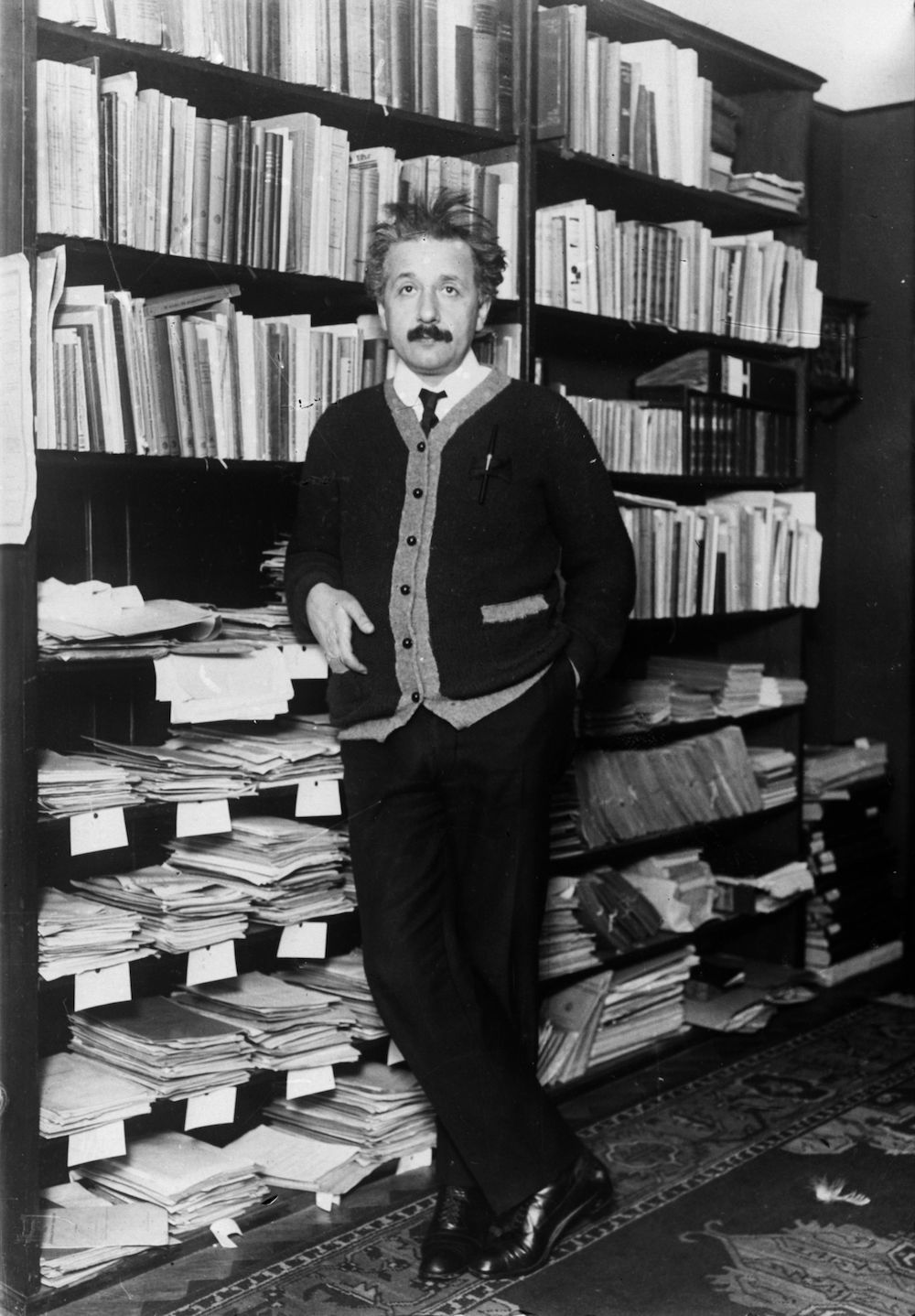 In 1931, Albert Einstein (March 14, 1879–April 18, 1955) wrote to Mohandas Gandhi (October 2, 1869–January 30, 1948). A year earlier, the great scientist had written the article "The World as I See It" for Forum and Century magazine. The article paints the two men as kindred spirits in a world where all hell is about to break loose. Einstein writes:
How strange is the lot of us mortals! Each of us is here for a brief sojourn; for what purpose he knows not, though he sometimes thinks he senses it. But without deeper reflection one knows from daily life that one exists for other people – first of all for those upon whose smiles and well-being our own happiness is wholly dependent, and then for the many, unknown to us, to whose destinies we are bound by the ties of sympathy. A hundred times every day I remind myself that my inner and outer life are based on the labors of other men, living and dead, and that I must exert myself in order to give in the same measure as I have received and am still receiving. I am strongly drawn to a frugal life and am often oppressively aware that I am engrossing an undue amount of the labor of my fellow-men. I regard class distinctions as unjustified and, in the last resort, based on force. I also believe that a simple and unassuming life is good for everybody, physically and mentally.

…

To inquire after the meaning or object of one's own existence or that of all creatures has always seemed to me absurd from an objective point of view. And yet everybody has certain ideals which determine the direction of his endeavors and his judgments. In this sense I have never looked upon ease and happiness as ends in themselves — this ethical basis I call the ideal of a pigsty. The ideals which have lighted my way, and time after time have given me new courage to face life cheerfully, have been Kindness, Beauty, and Truth. Without the sense of kinship with men of like mind, without the occupation with the objective world, the eternally unattainable in the field of art and scientific endeavors, life would have seemed to me empty.
…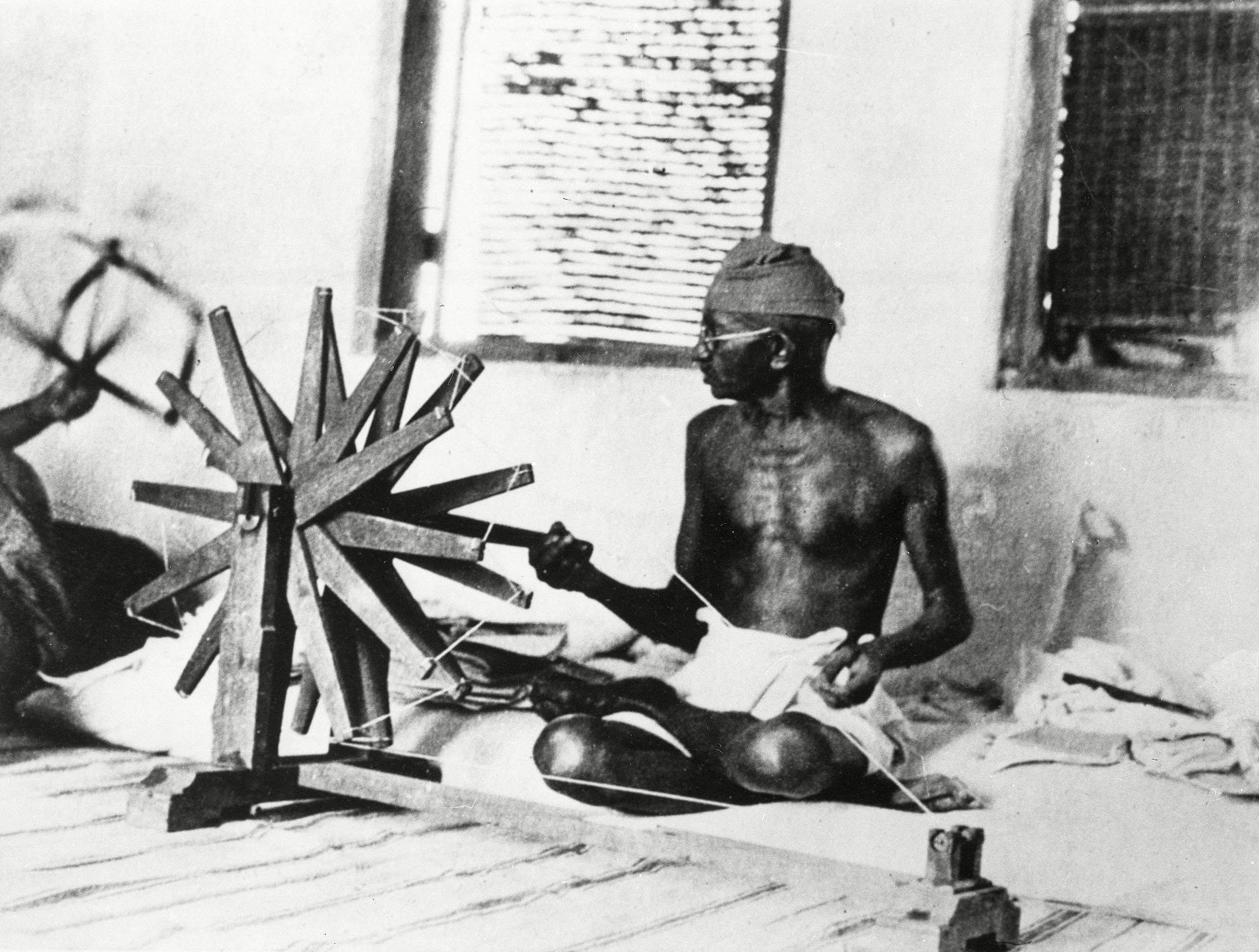 In politics not only are leaders lacking, but the independence of spirit and the sense of justice of the citizen have to a great extent declined. The democratic, parliamentarian regime, which is based on such independence, has in many places been shaken; dictatorships have sprung up and are tolerated, because men's sense of the dignity and the rights of the individual is no longer strong enough. In two weeks the sheeplike masses of any country can be worked up by the newspapers into such a state of excited fury that men are prepared to put on uniforms and kill and be killed, for the sake of the sordid ends of a few interested parties.
In talking about human rights today, we are referring primarily to the following demands: protection of the individual against arbitrary infringement by other individuals or by the government; the right to work and to adequate earnings from work; freedom of discussion and teaching; adequate participation of the individual in the formation of his government. These human rights are nowadays recognized theoretically, although, by abundant use of formalistic, legal maneuvers, they are being violated to a much greater extent than even a generation ago. There is, however, one other human right which is infrequently mentioned but which seems to be destined to become very important: this is the right, or the duty, of the individual to abstain from cooperating in activities which he considers wrong or pernicious.

They never met.
ALBERT EINSTEIN
Verehrter Herr Gandhi

Ich benutze die Anwesenheit Ihres Freundes in unserem Hause, um Ihnen diese Zeilen zu senden. Sie haben durch Ihr Wirken gezeigt, dass man ohne Gewalt Grosses selbst bei solchen durchsetzen kann, welche selbst auf die Methode der Gewalt keineswegs verzichtet haben. Wir dürfen hoffen, dass Ihr Beispiel über die Grenzen Ihres Landes hinaus wirken und dazu beitragen wird, dass an die Stelle kriegerischer Konflikte Entscheidungen einer internationalen Instanz treten, deren Durchführung von allen garantiert wird.

Mit den Ausdruck aufrichtiger Bewunderung

Ihr

(Signed, 'A. Einstein')

Ich hoffe, dass ich Sie noch einmal von Angesicht sehen werde.
Translation
Respected Mr. Gandhi

I use the presence of your friend in our home to send you these lines. You have shown through your works, that it is possible to succeed without violence even with those who have not discarded the method of violence. We may hope that your example will spread beyond the borders of your country, and will help to establish an international authority, respected by all, that will take decisions and replace war conflicts.

With sincere admiration,

Yours

(Signed, 'A. Einstein')

I hope that I will be able to meet you face to face some day.
MOHANDAS GANDHI 
LONDON,

October 18, 1931

DEAR FRIEND,

I was delighted to have your beautiful letter sent through Sundaram. It is a great consolation to me that the work I am doing finds favour in your sight. I do indeed wish that we could meet face to face and that too in India at my Ashram.

Yours sincerely,

(Signed, 'M. K. Gandhi')
In 1950, Einstein spoke of Gandhi on the radio.
I believe that Gandhi's views were the most enlightened of all the political men of our time. We should strive to do things in his spirit: not to use violence in fighting for our cause, but by non-participation in anything you believe is evil.
Via: American Public Media's On Being, Open Culture, BrainPickings