LEWIS Powell (who conspired with John Wilkes Booth to kill Abraham Lincoln) wouldn't have looked out of place in modern-day Shoreditch.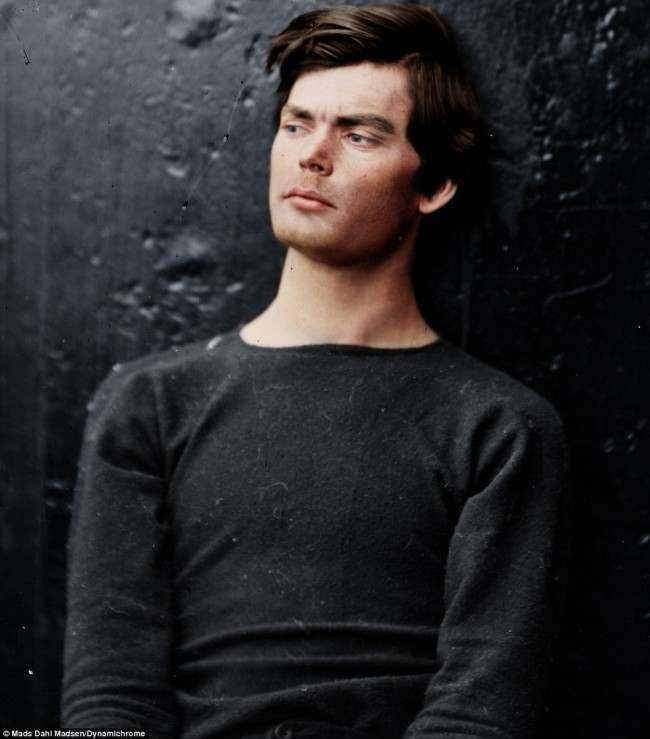 This picture is one of a set of the American Civil War by Jordan Lloyd, 27, and Mads Madsen, 19.
Lewis Powell is photographed in the clothes he wore on the day of the assassination, which are surprisingly clean for a brutal knife murder gone wrong – the photograph is taken by Alexander Gardner while Powell is in custody on a naval vessel.
More at Photo Chopshop and Colorized History.
Spotter: Brendan O'Neil