A WHILE back, we brought you a list of action figure disappointments which featured the likes of a Love Boat and Grizzly Adams doll.  However, there's a bunch more that didn't make the list, but desperately need to be shared.  Plus, there are many that don't necessarily fit into the "disappointment" category, but are nevertheless interesting and/or wildly insane.  So, here are 13 additional dolls and figures.  Enjoy.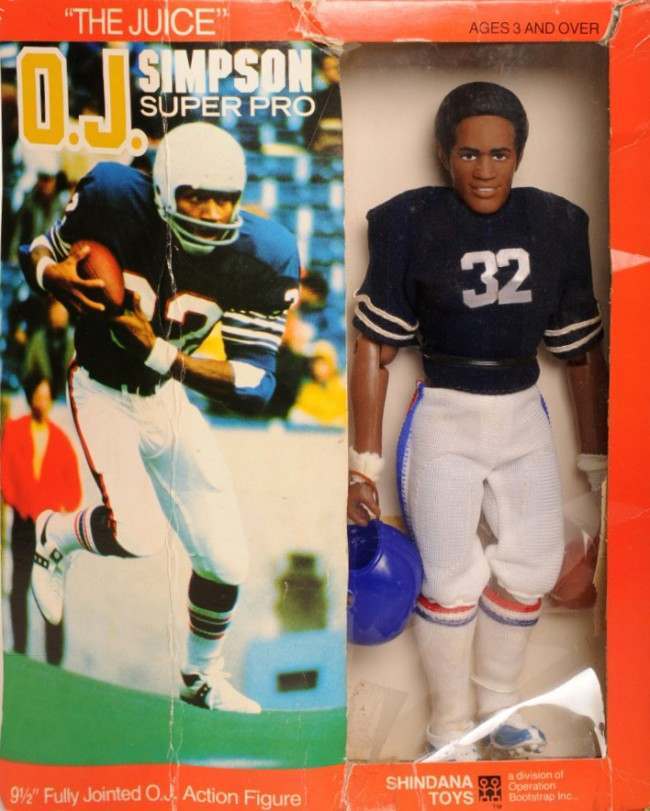 My only complaint about the O.J. Simpson doll is that the gloves that come with it don't fit. (insert laughter) Bruno Magli shoes and white Ford Bronco sold separately.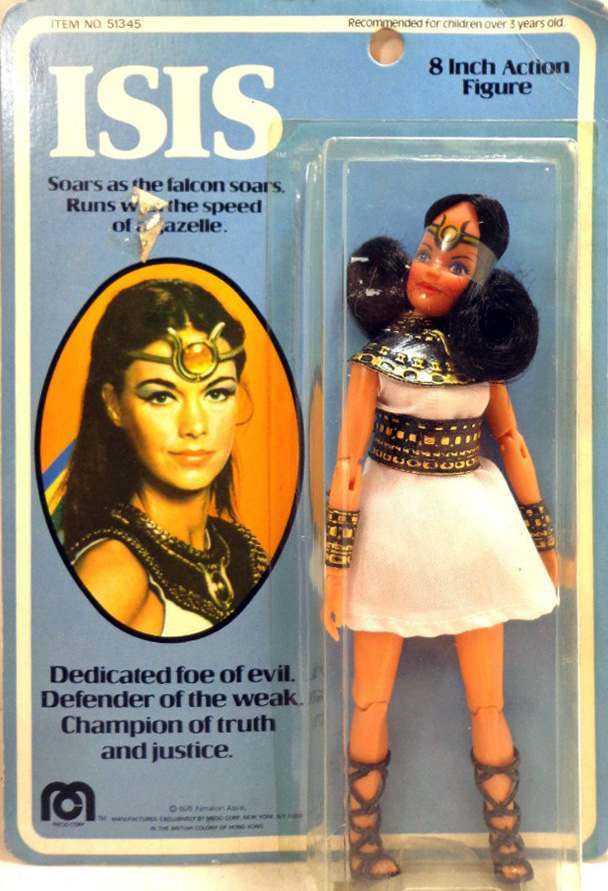 I have no problem with an Isis doll.  It was a great show, and definitely warranted an action figure.  What I do have a problem with is the amazingly freakish cranium they gave her.  Did the manufactures use the Admiral Akbar head from the Star Wars line by mistake?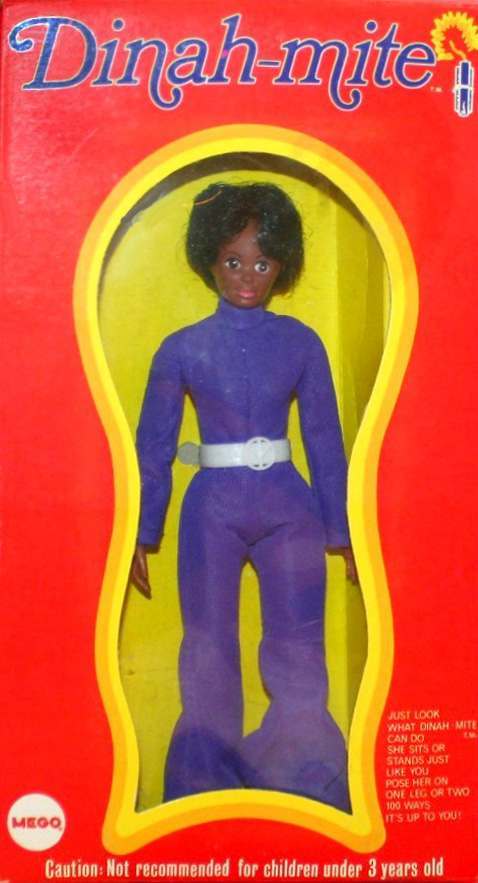 If I had this doll in the 70s, I would definitely have made Dinah-mite beat the hell out of Barbie.
"Caution: Not recommended for children under 3 years old" – I guess because they can't handle this level of foxiness.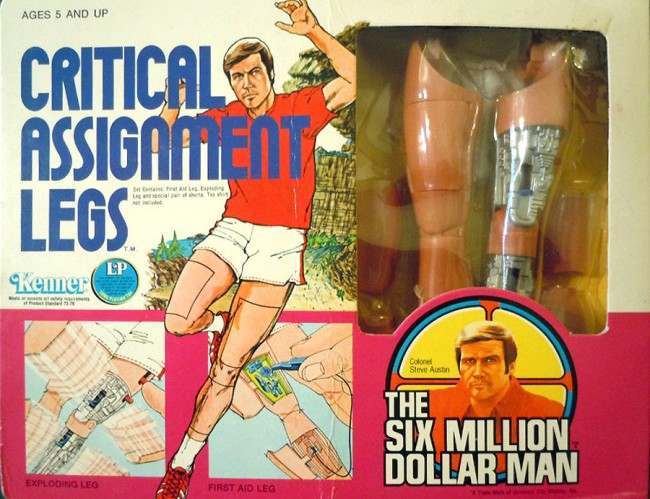 "Set Contains: First Aid Leg, Exploding Leg and special pair of shorts."
There's something inherently odd about buying a pair of toy prosthetic legs.  But that's not what interests me – I'm fascinated by those "special pair of shorts."    What makes them so mysteriously "special"?

The box says this is Catwoman, but it looks more like Lady Camel Toe.  It must be a misprint.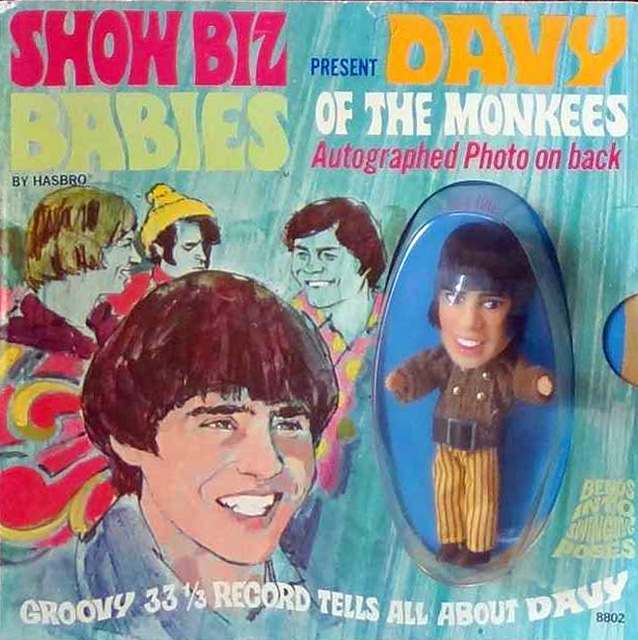 This Davy Jones doll is great (his frozen expression of fear trapped inside this plastic dome is priceless).  However, the real collector's item is the Keith Richards doll (spoon and syringe sold separately) – but a word of caution: the autographed photo of Keith on back may not be suitable for minors.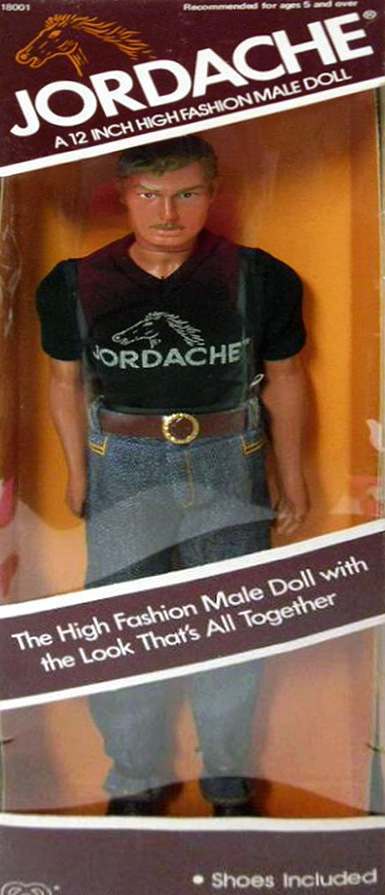 "…with a look that's all together"
– altogether threatening, you mean?  Is it just me, or does this Jordache figure look really hostile?  It should come with a warning that this doll may have anger issues.  (Can be used, in a pinch, as an urban serial killer doll.)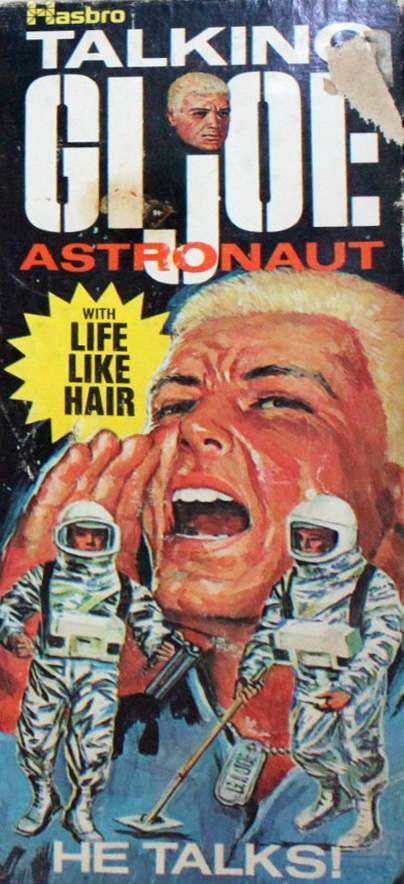 He looks like a jerk in a bleached blonde afro shouting expletives at a sporting event.   No surprise that it's another doll manufactured in Batshitistan.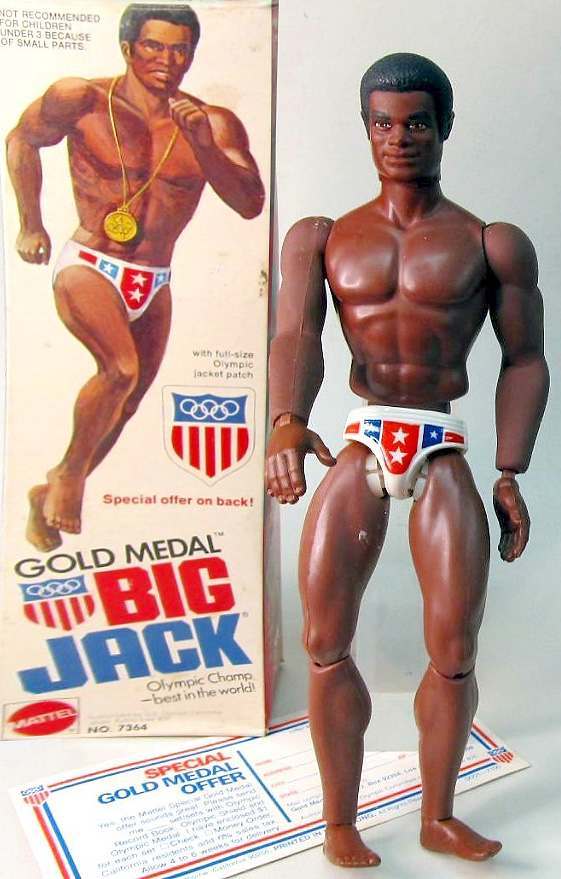 "Not recommend for children under 3 because of small parts."  Excuse me?  There are no small parts on Big Jack.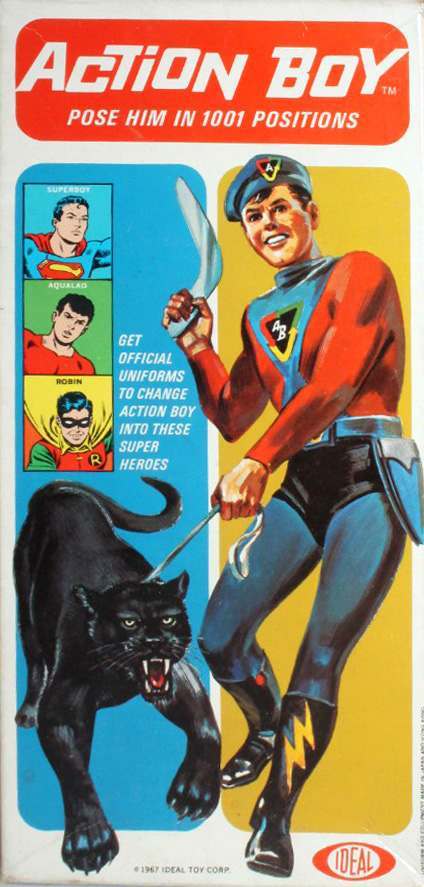 What the -?  I'm not familiar with a boomerang wielding crazycakes superhero with pet panther.  And why would I want to dress him up as Aqua Lad?  Warning to parents: some of the "1001 Positions" are not appropriate for children under the age of 26.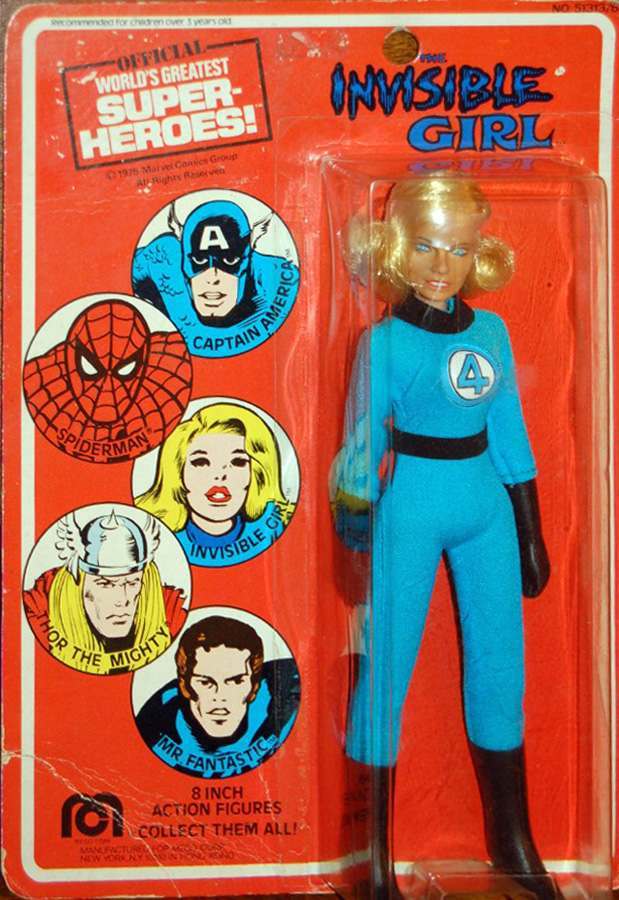 I can't imagine the Invisible Girl doll being one of their more popular figures.  I mean, once her power turns on, your figure is rendered pointless.  Perhaps, they should have gone this route….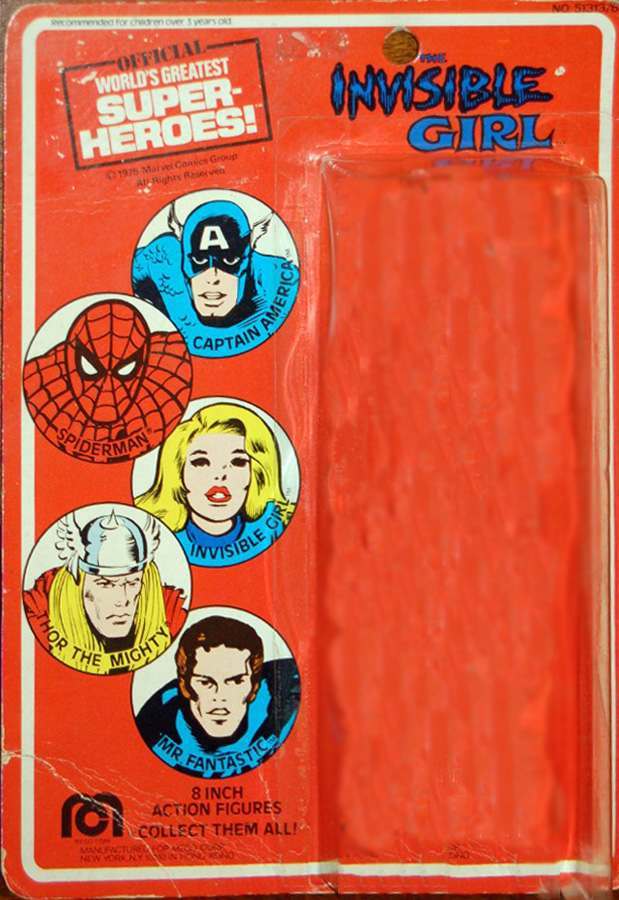 An empty box might have made more sense.    After all, you don't sell a Superman doll with Clarke Kent inside – so, your Invisible Girl doll may as well be invisible.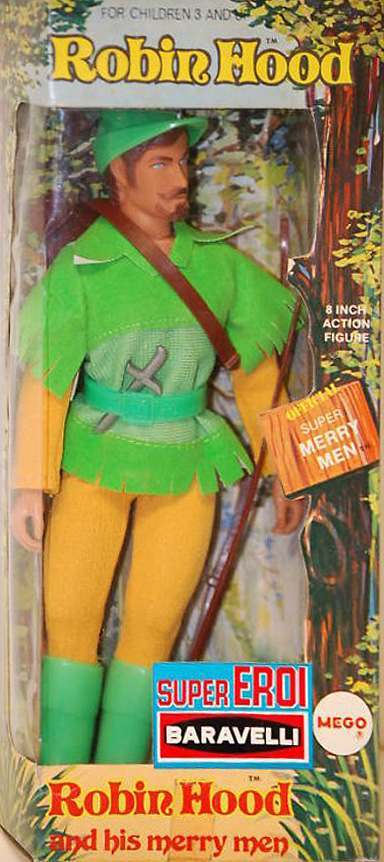 Often mistaken as a Studio 54 male dancer doll, for years the Robin Hood figure was easily the gayest doll ever created…. that is, until this next one came along…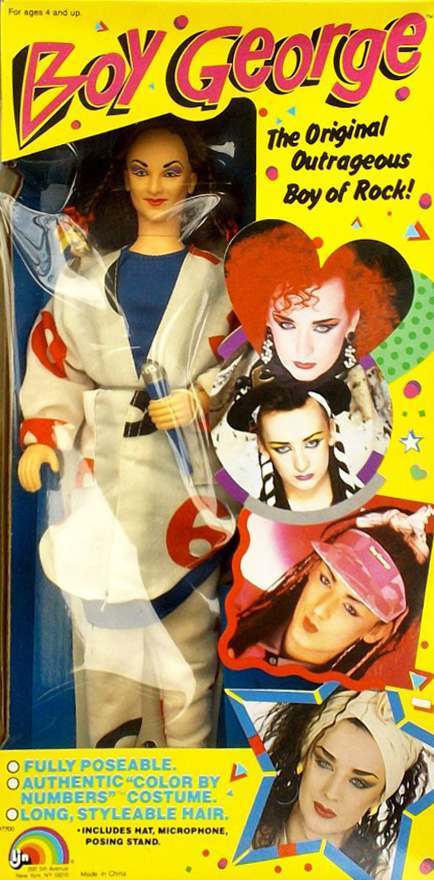 THE END