Mori Yuzan's three-volume guide to drawing waves and ripples was published in Japan in 1903. Yuan hailed from Kyoto and died in 1917. Little more is known about him, other than that he worked in the Nihonga style.
The designs in his Hamonshū would have found their way onto swords, "sword furniture", lacquerware, Netsuke (meaning Japanese painting) and religious objects.
Katsushika Hokusai's "Great Wave" (Kanagawa oki nami ura), in which a small Mount Fuji can be seen in the distance under the crest of a giant wave. The three impressions of Hokusai's Great Wave in the Art Institute are all later impressions than the first state of the design.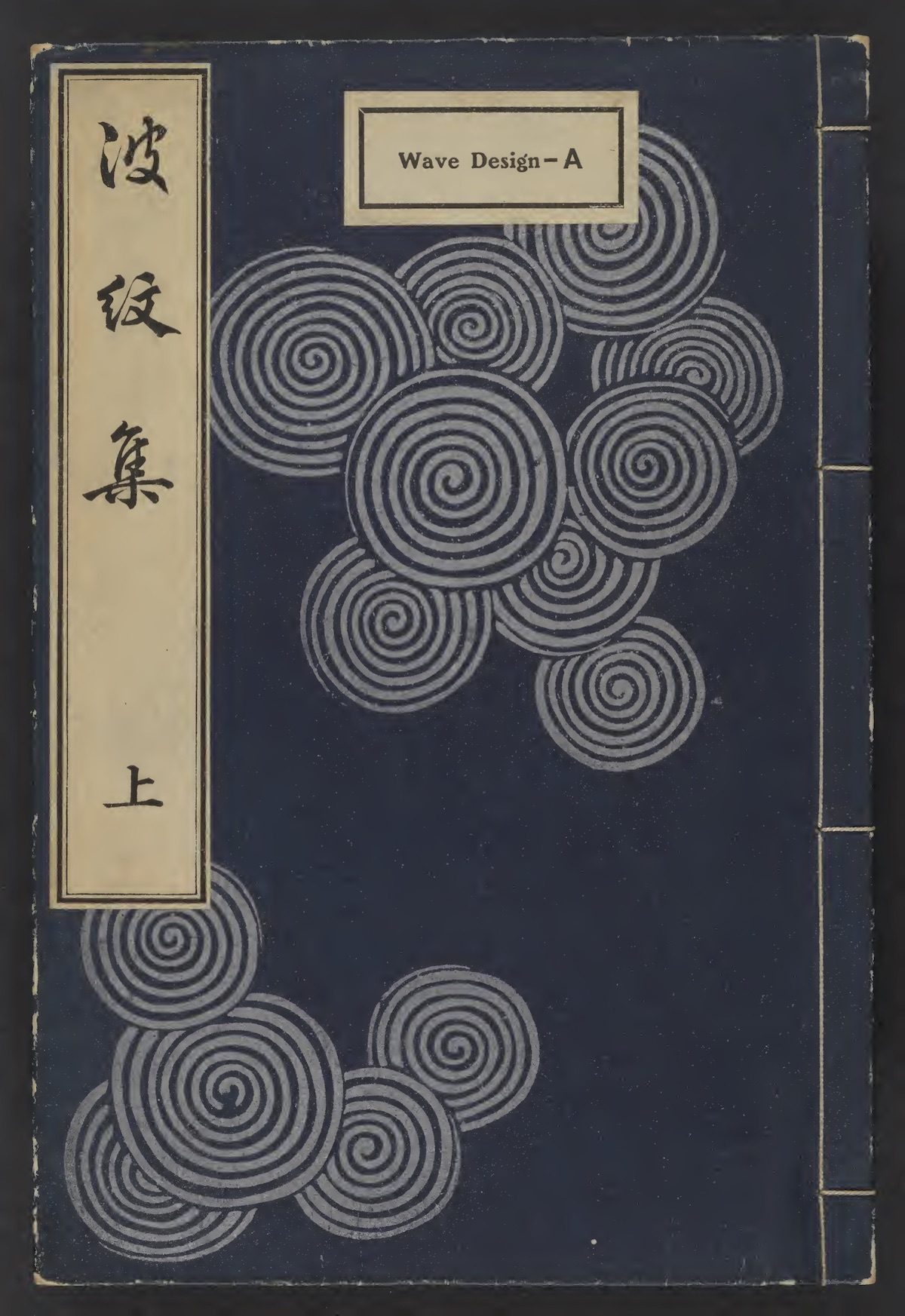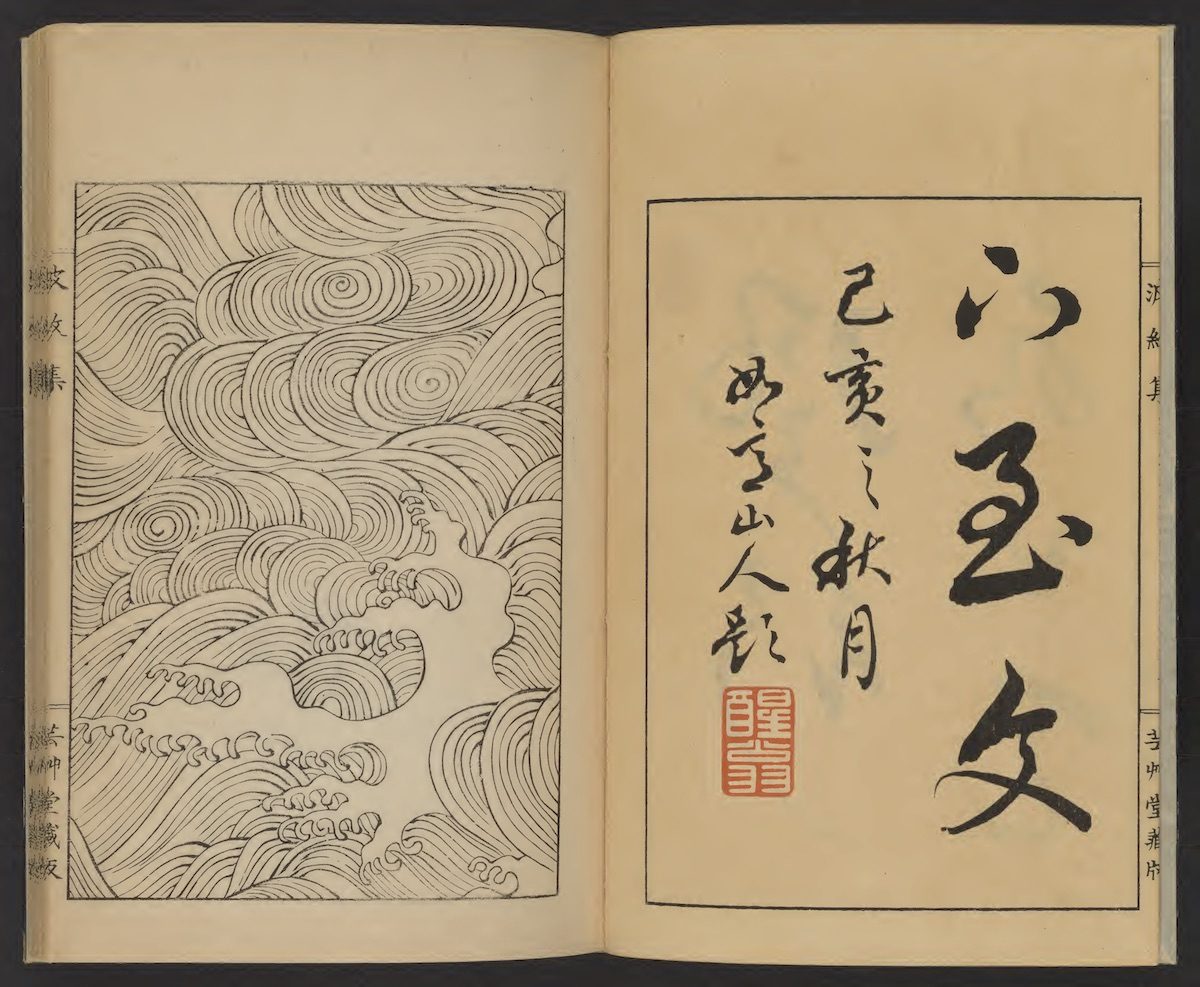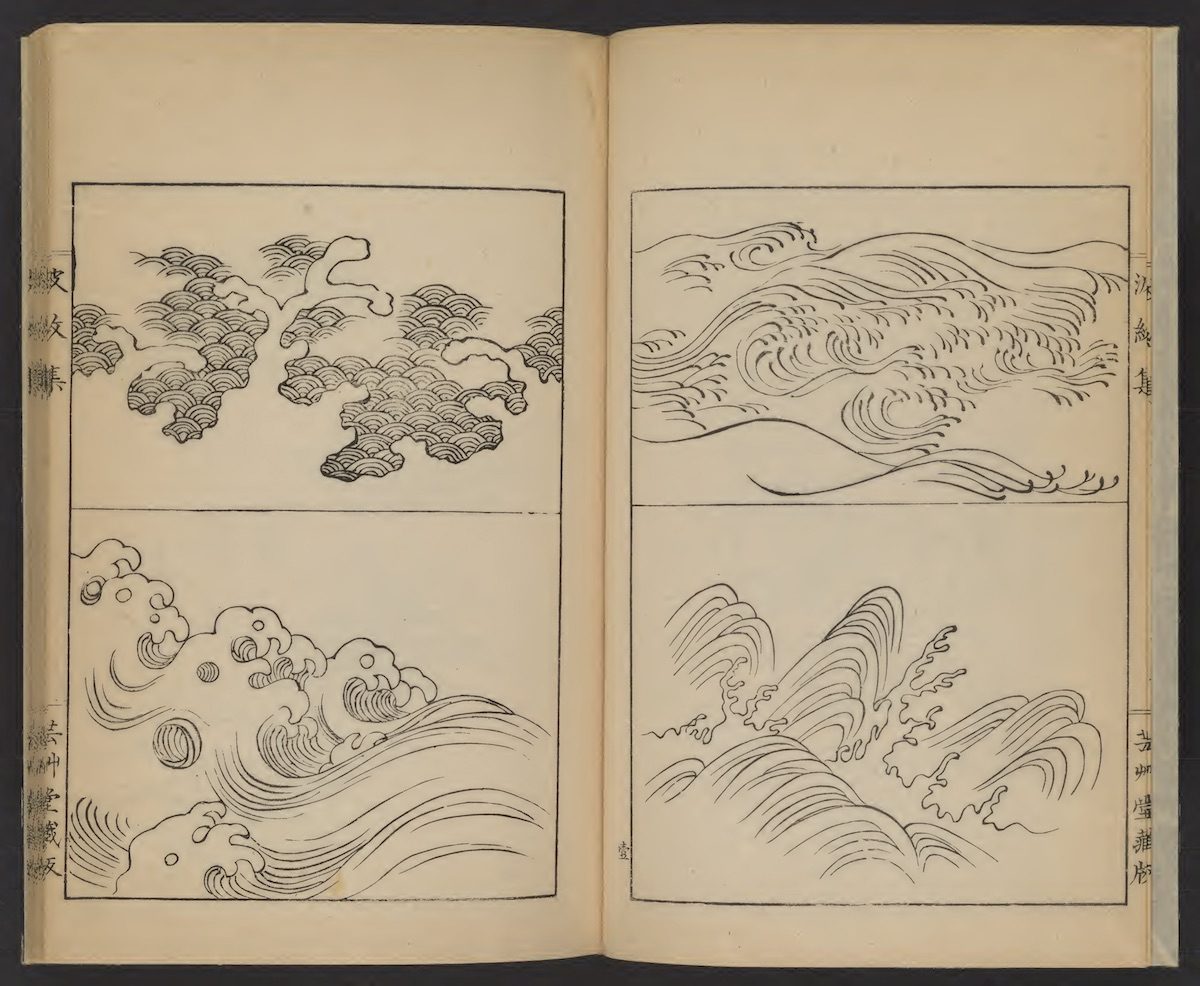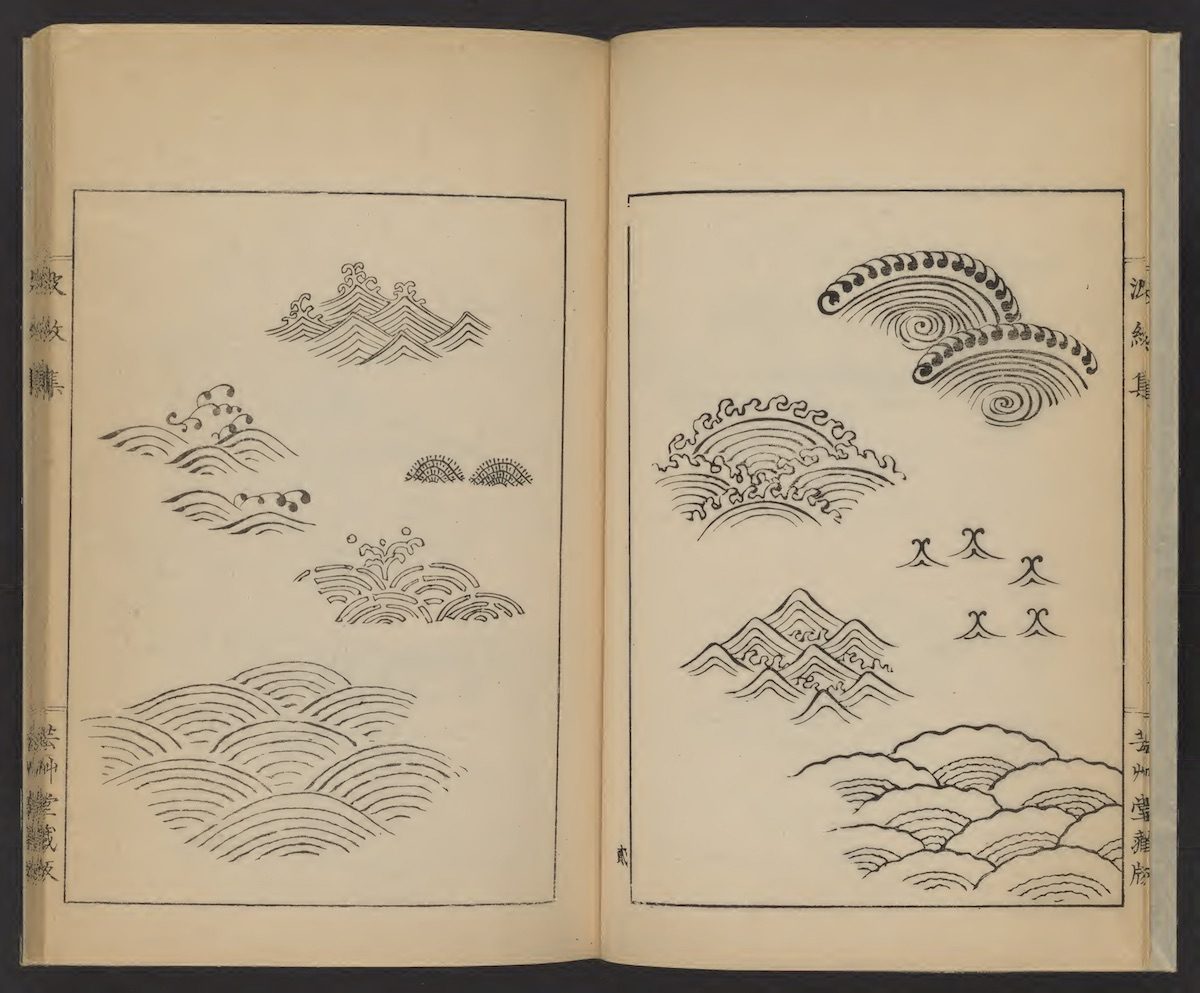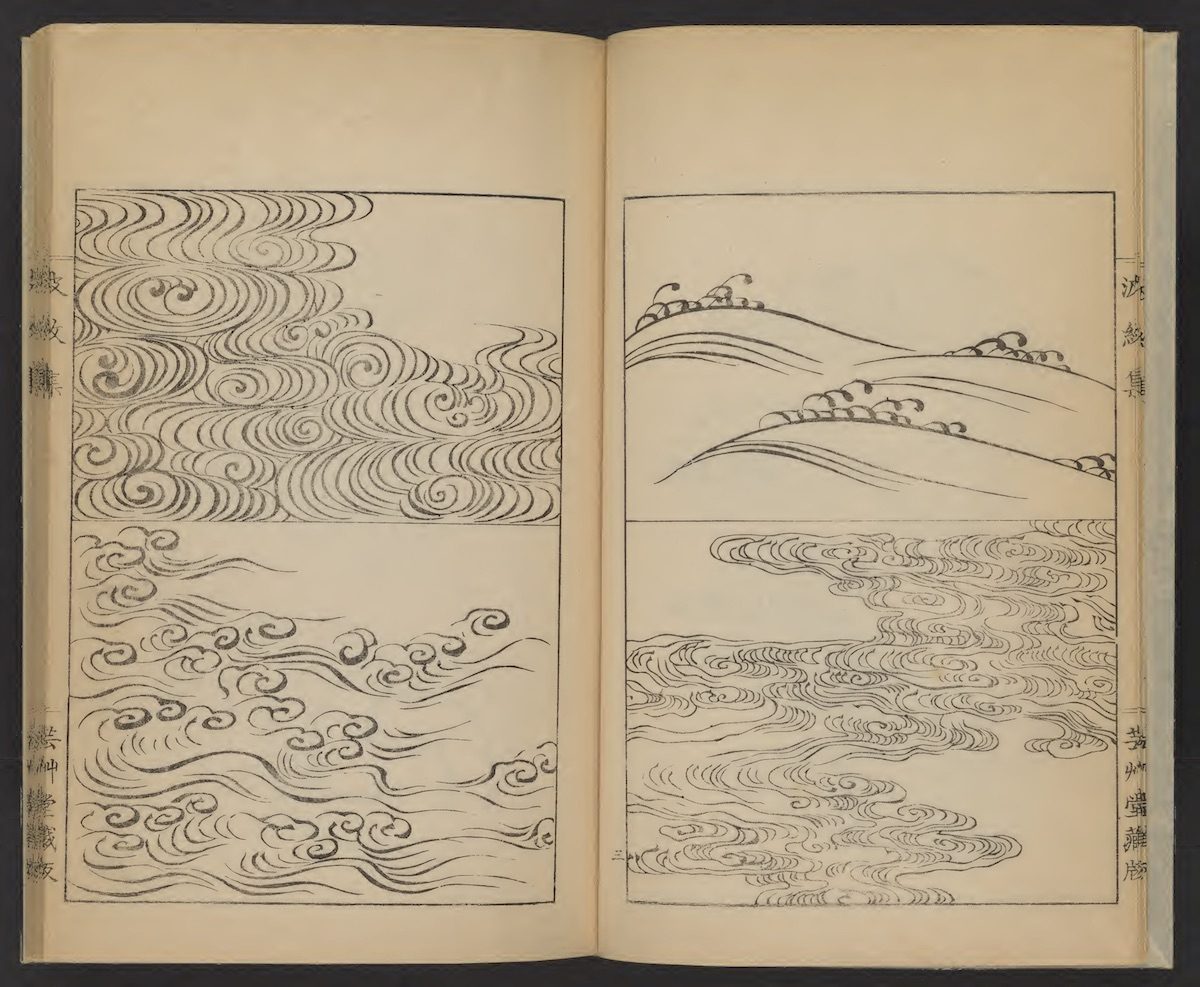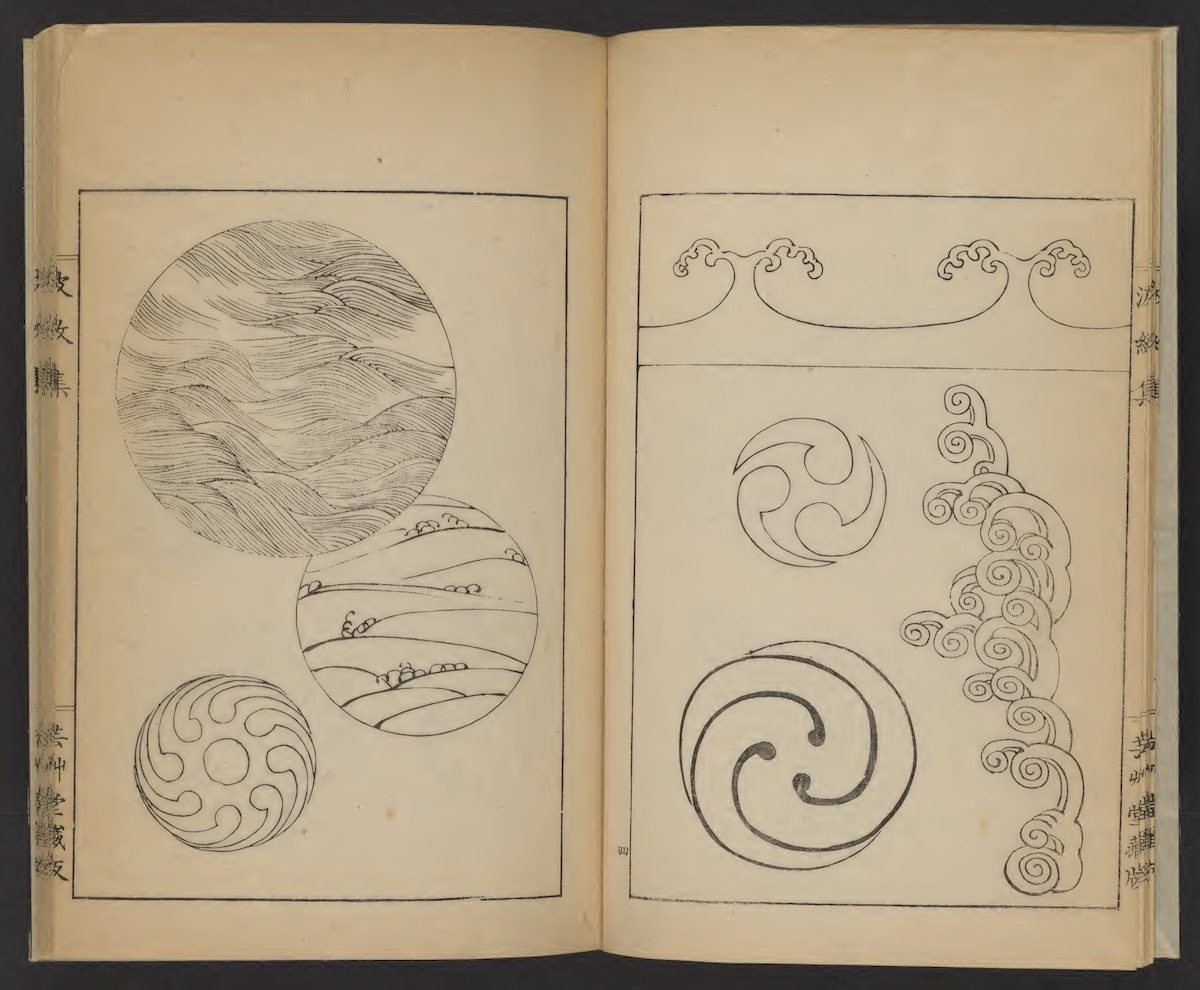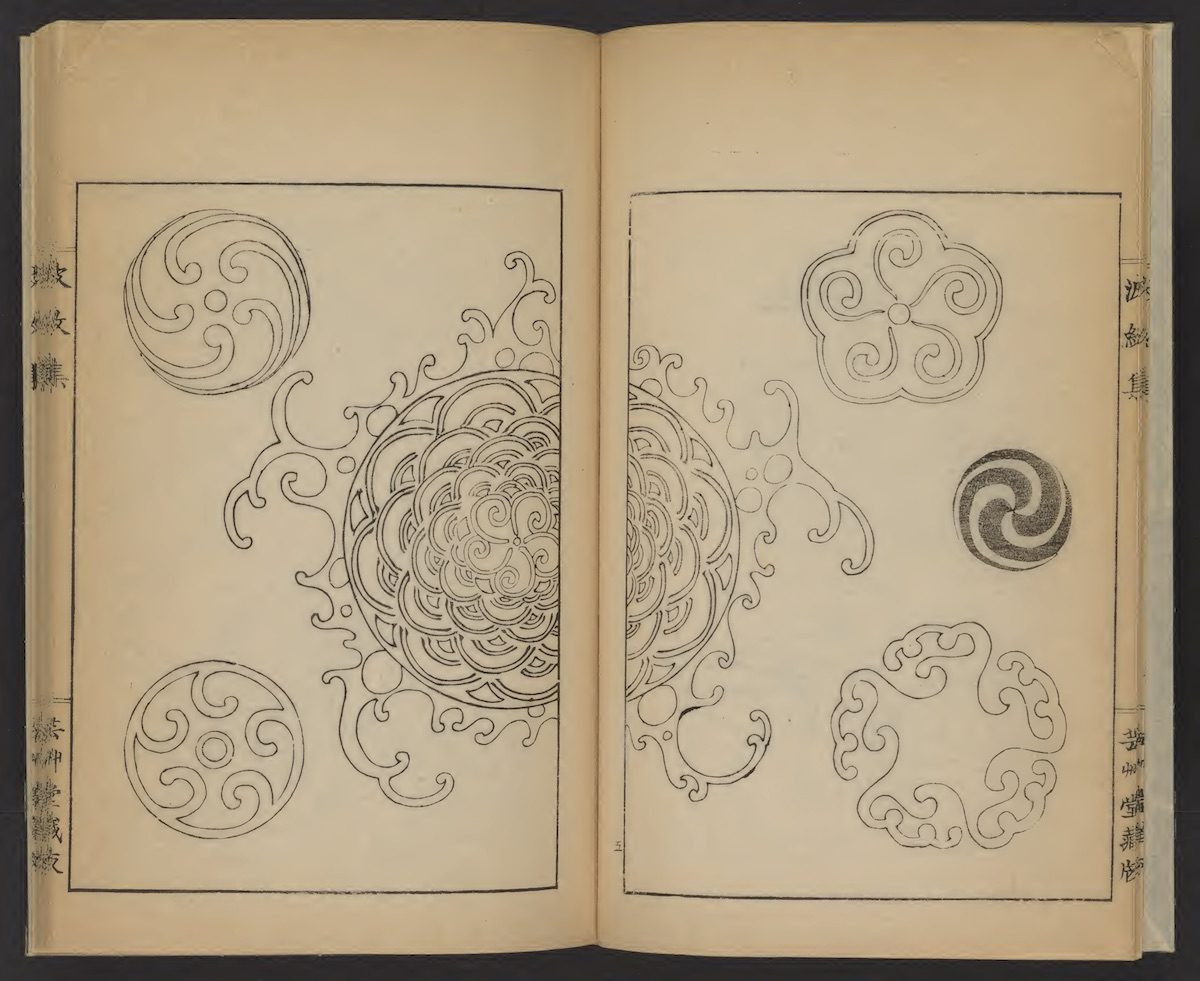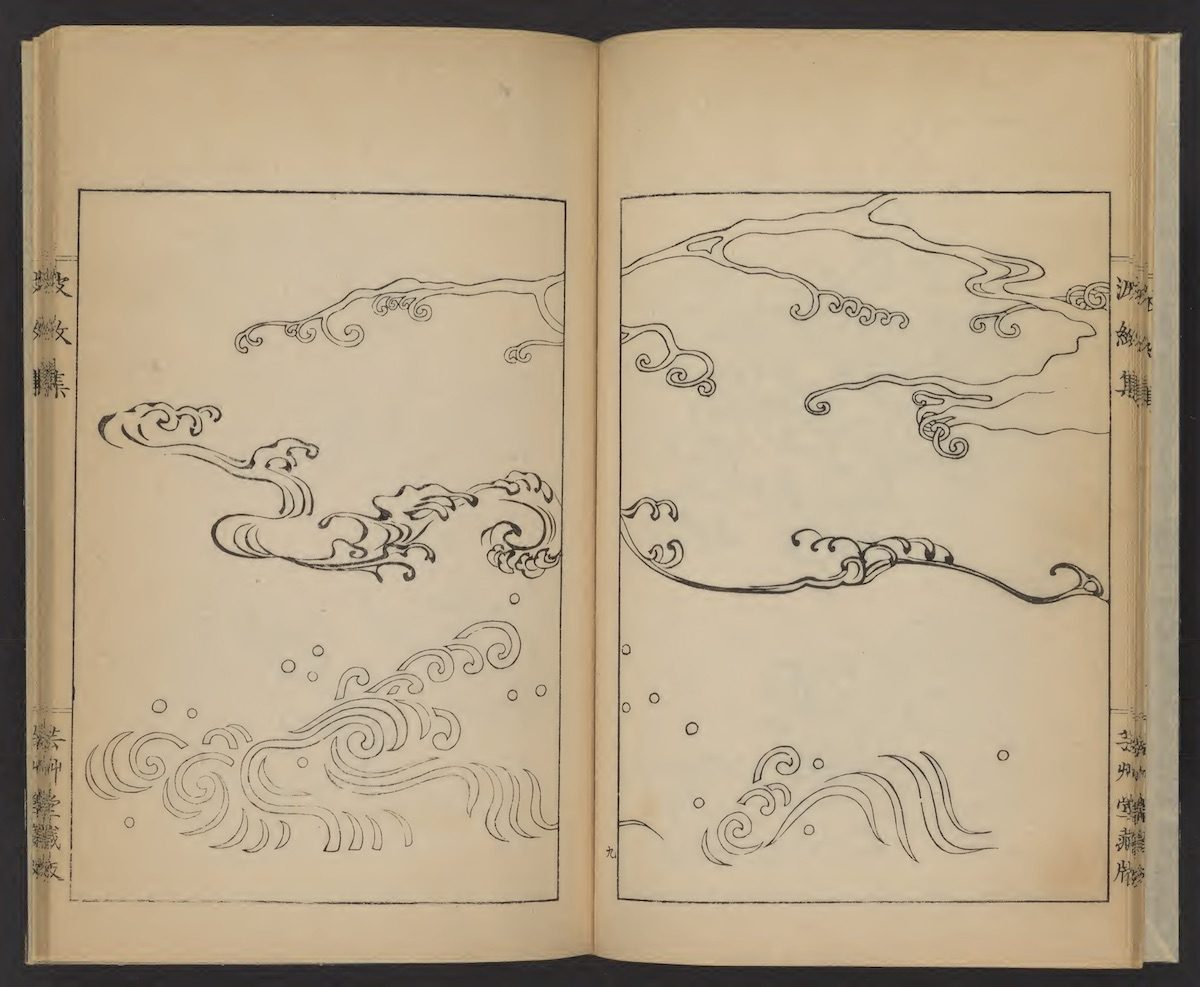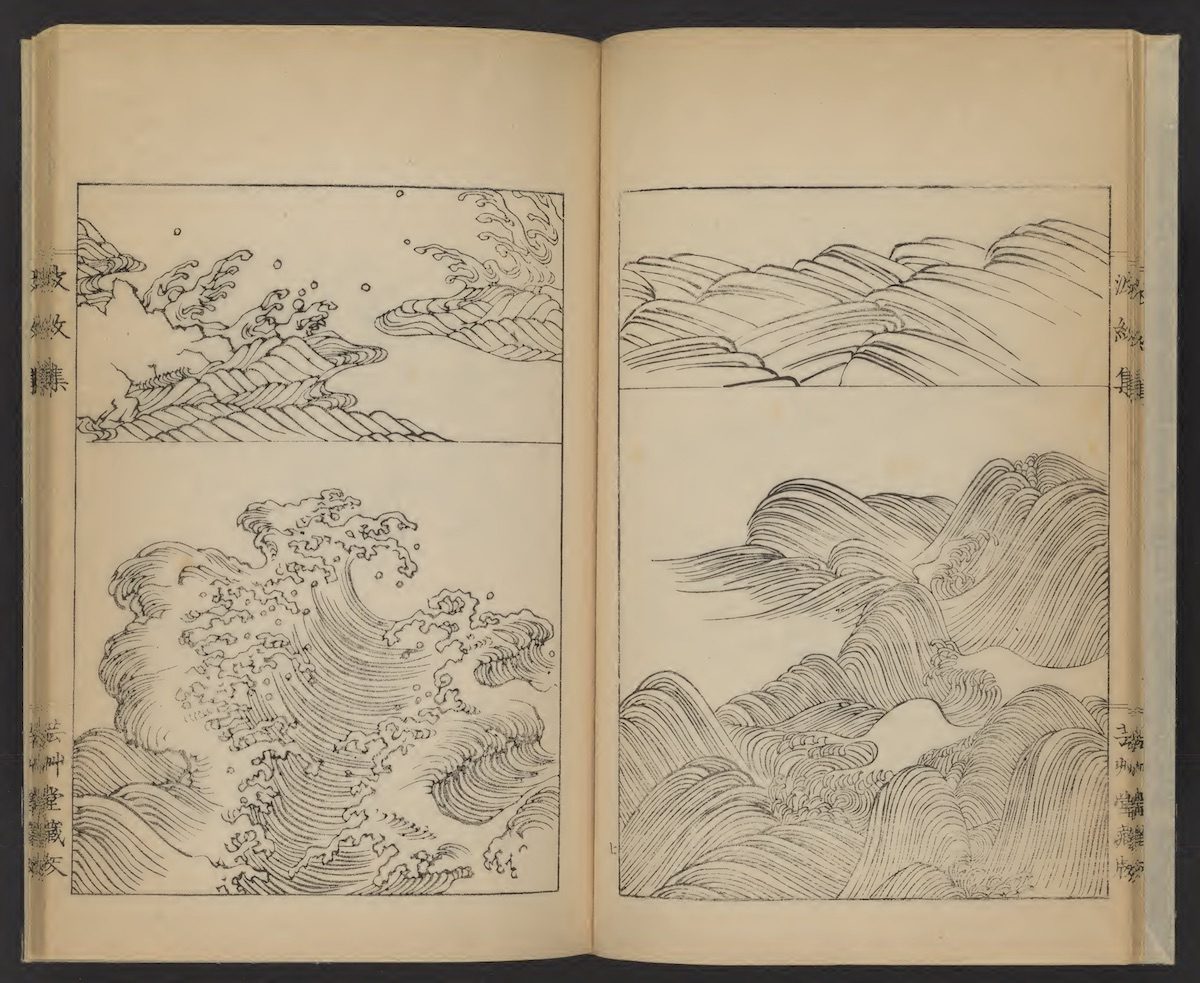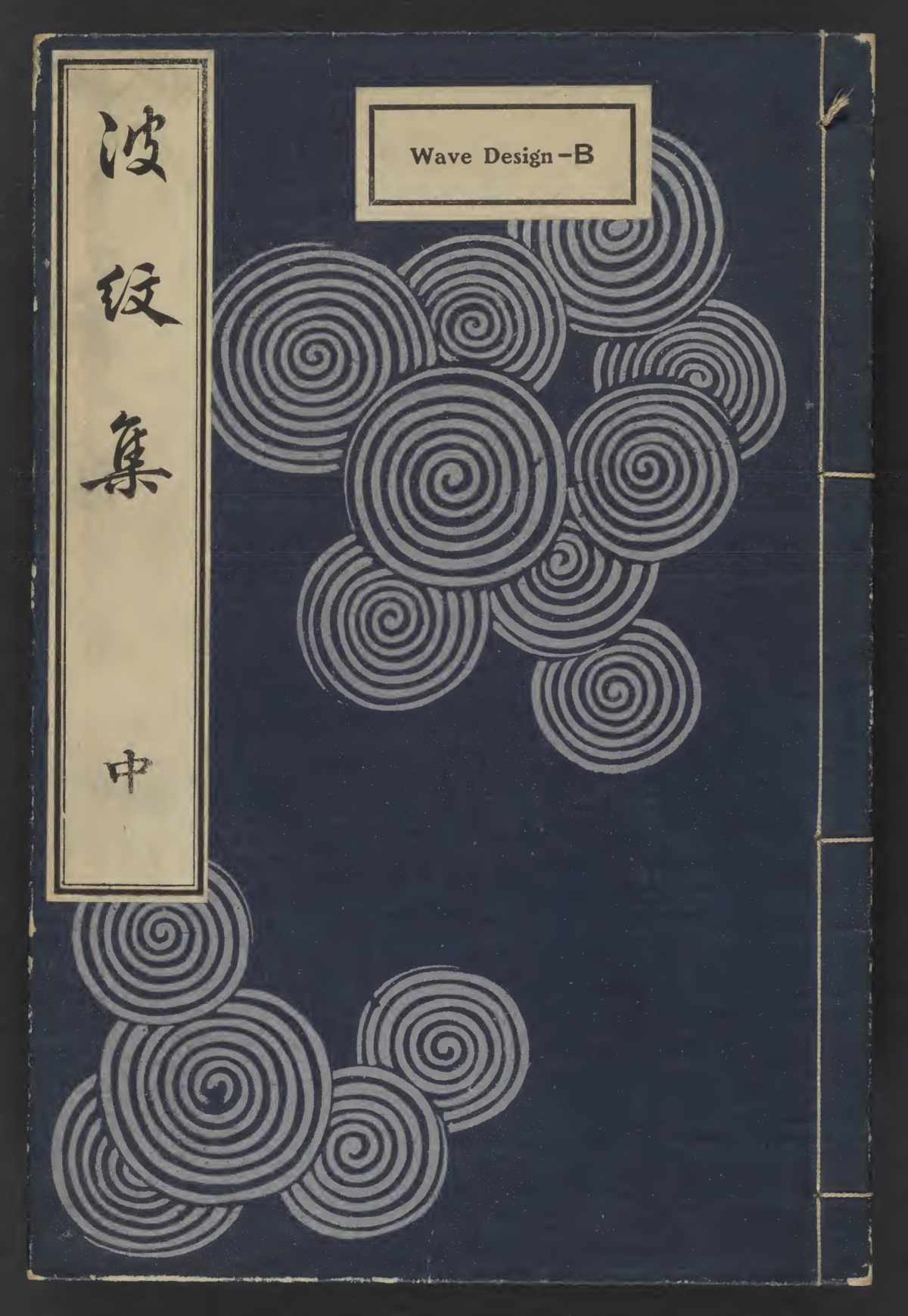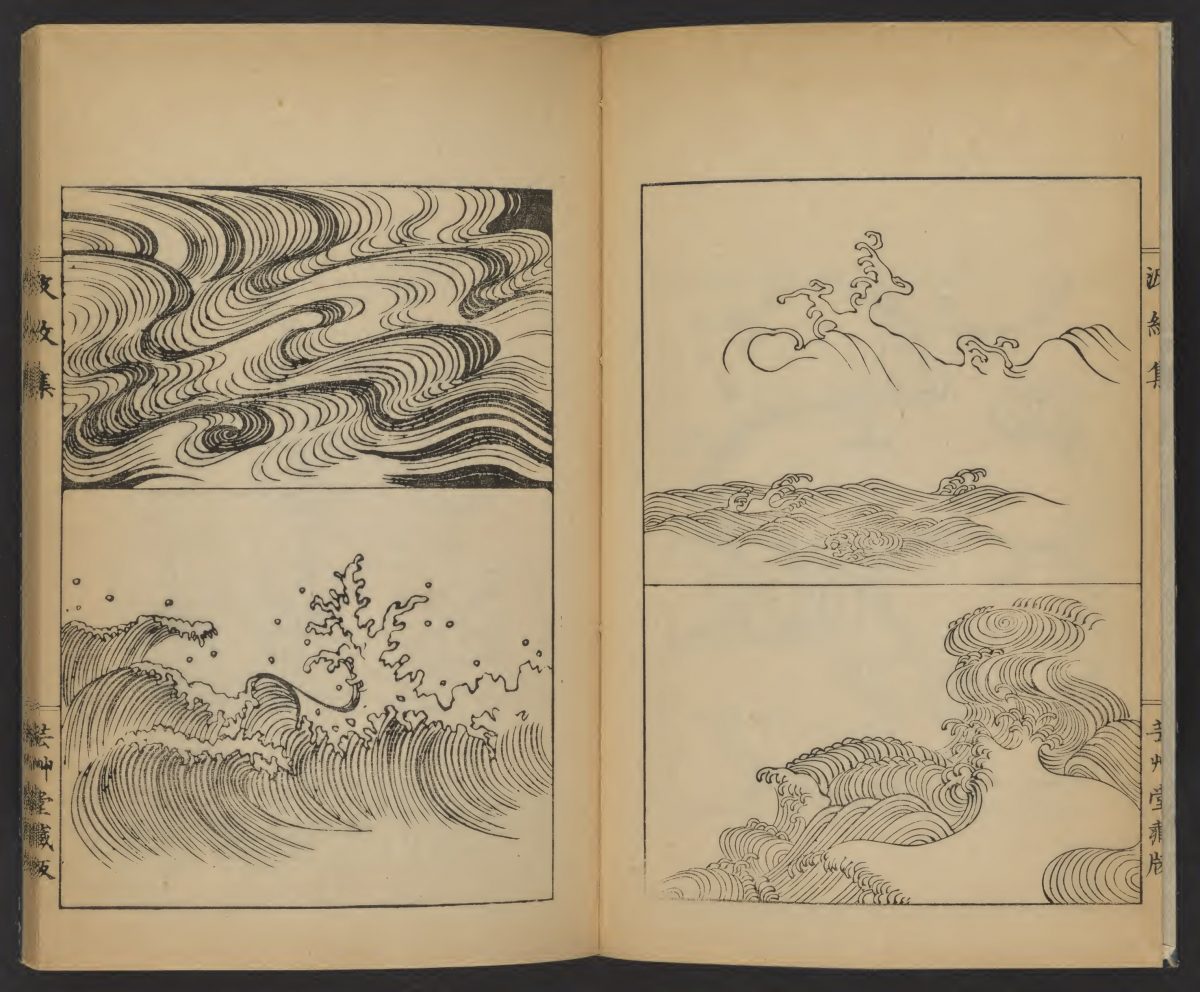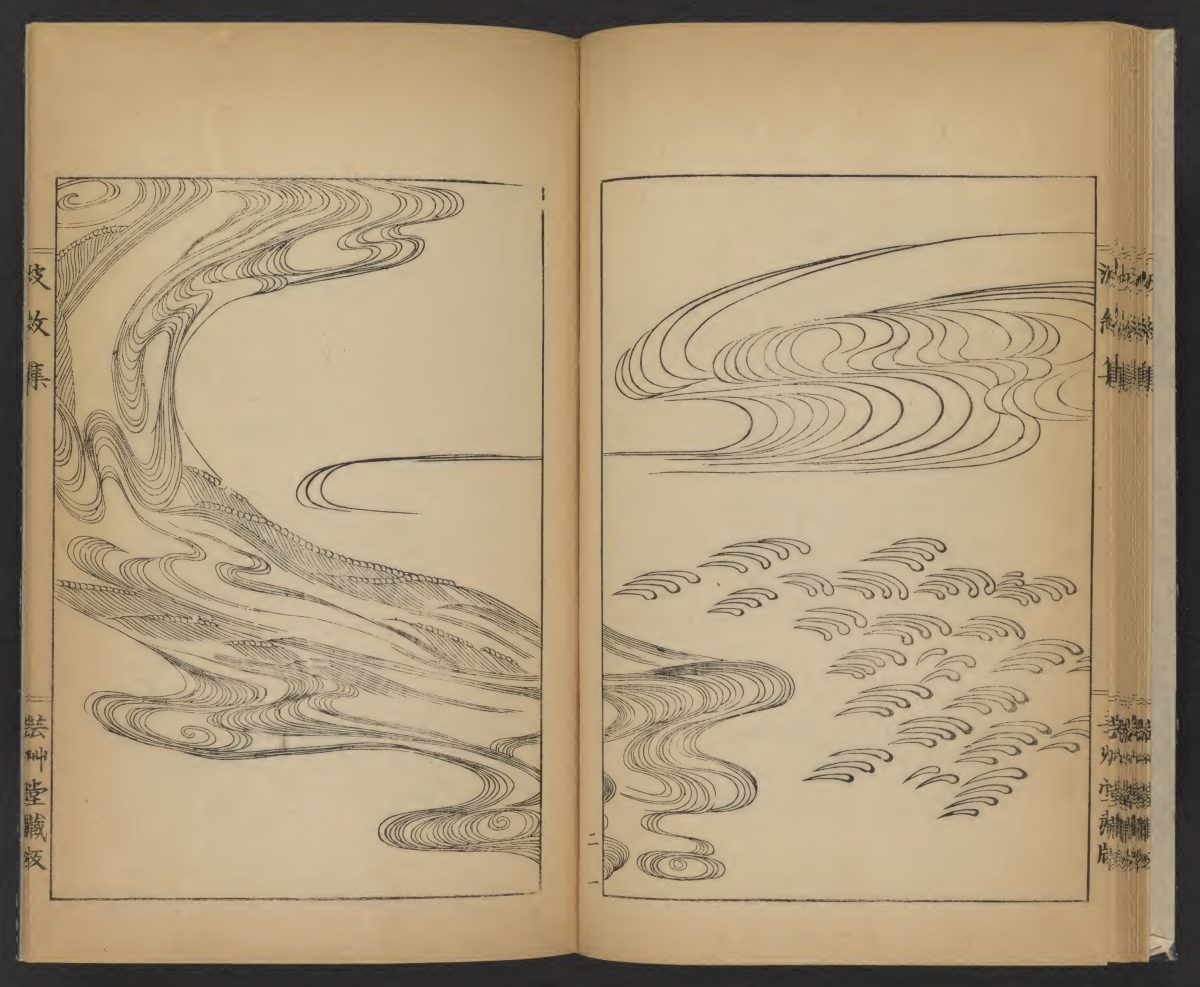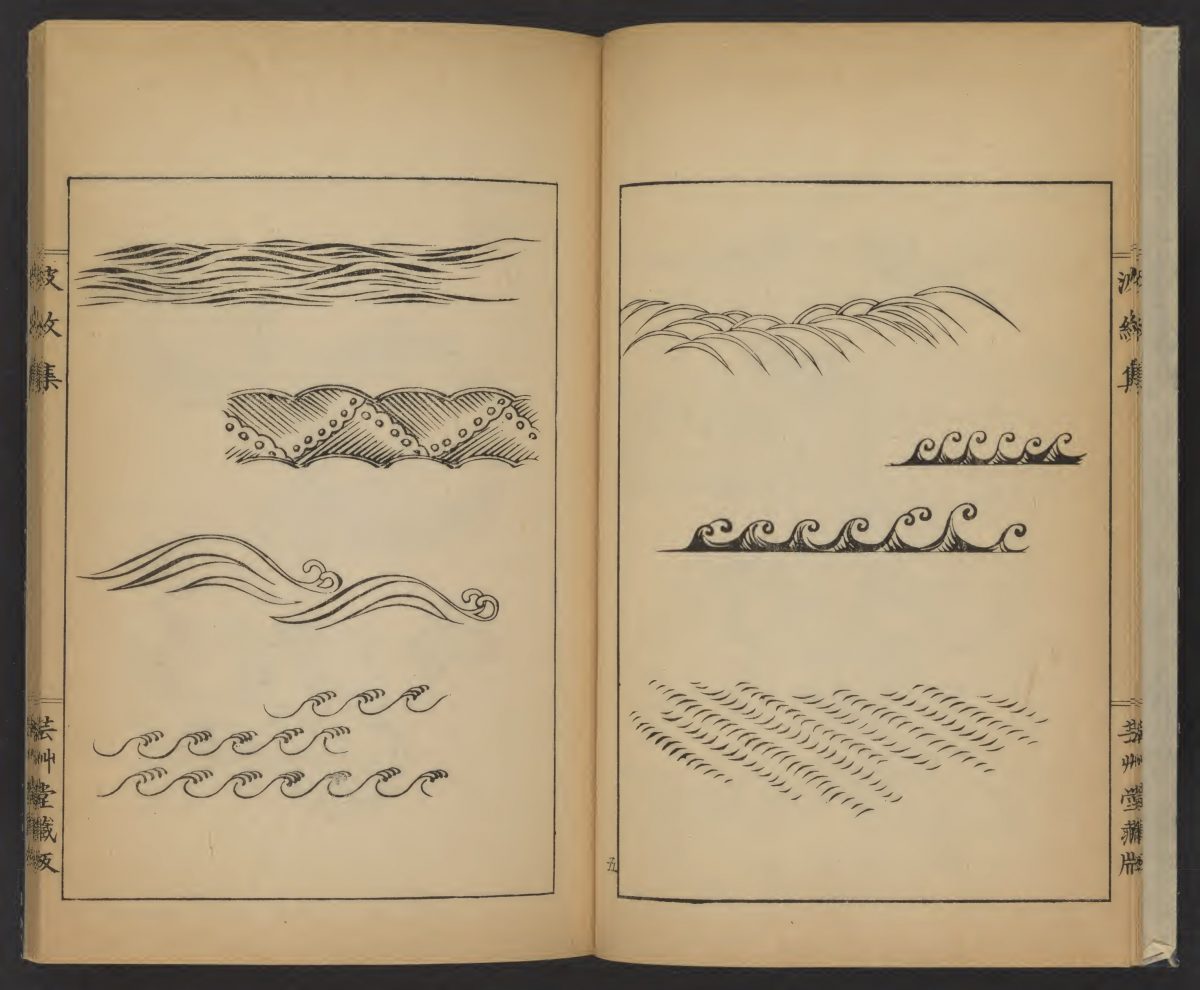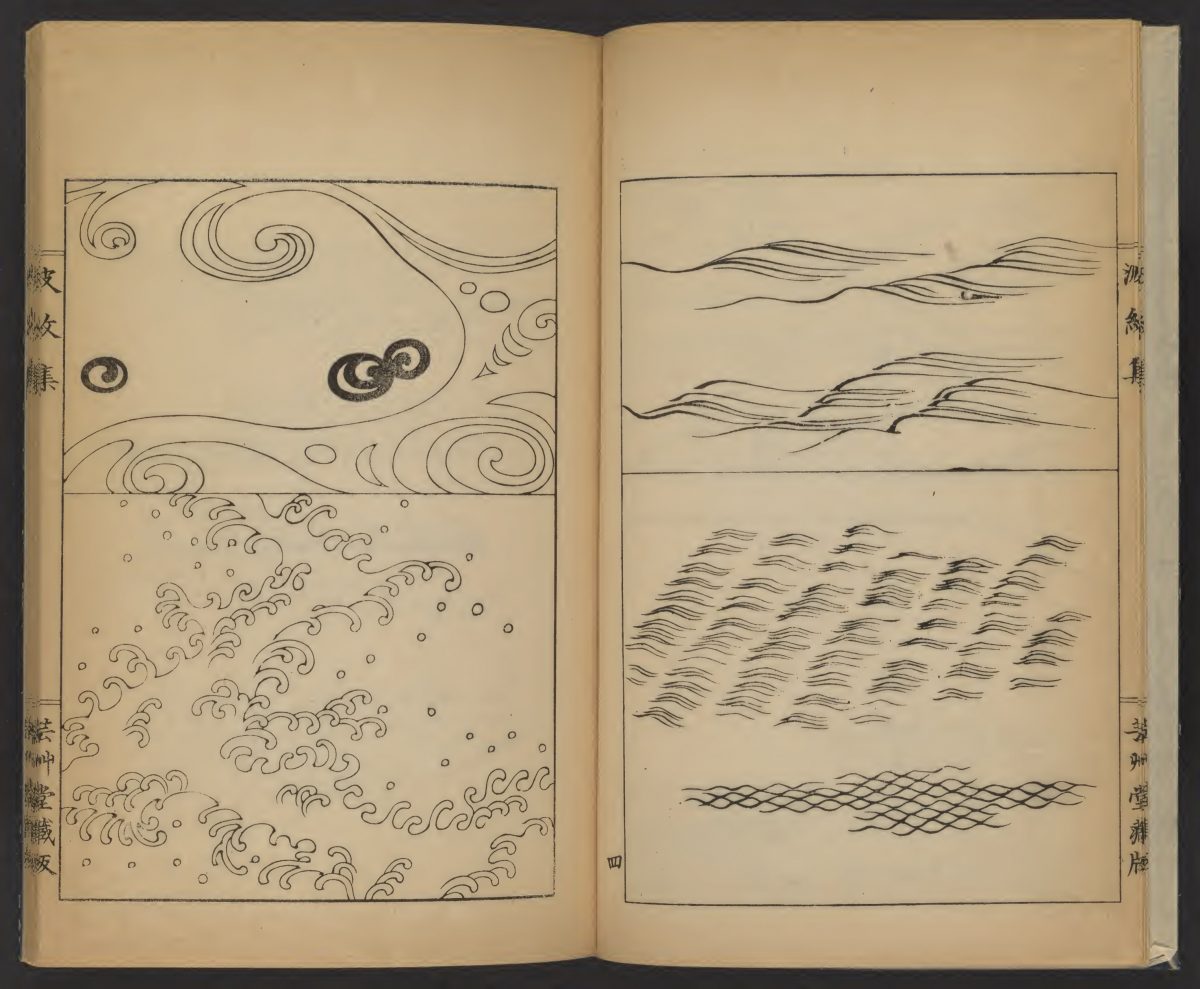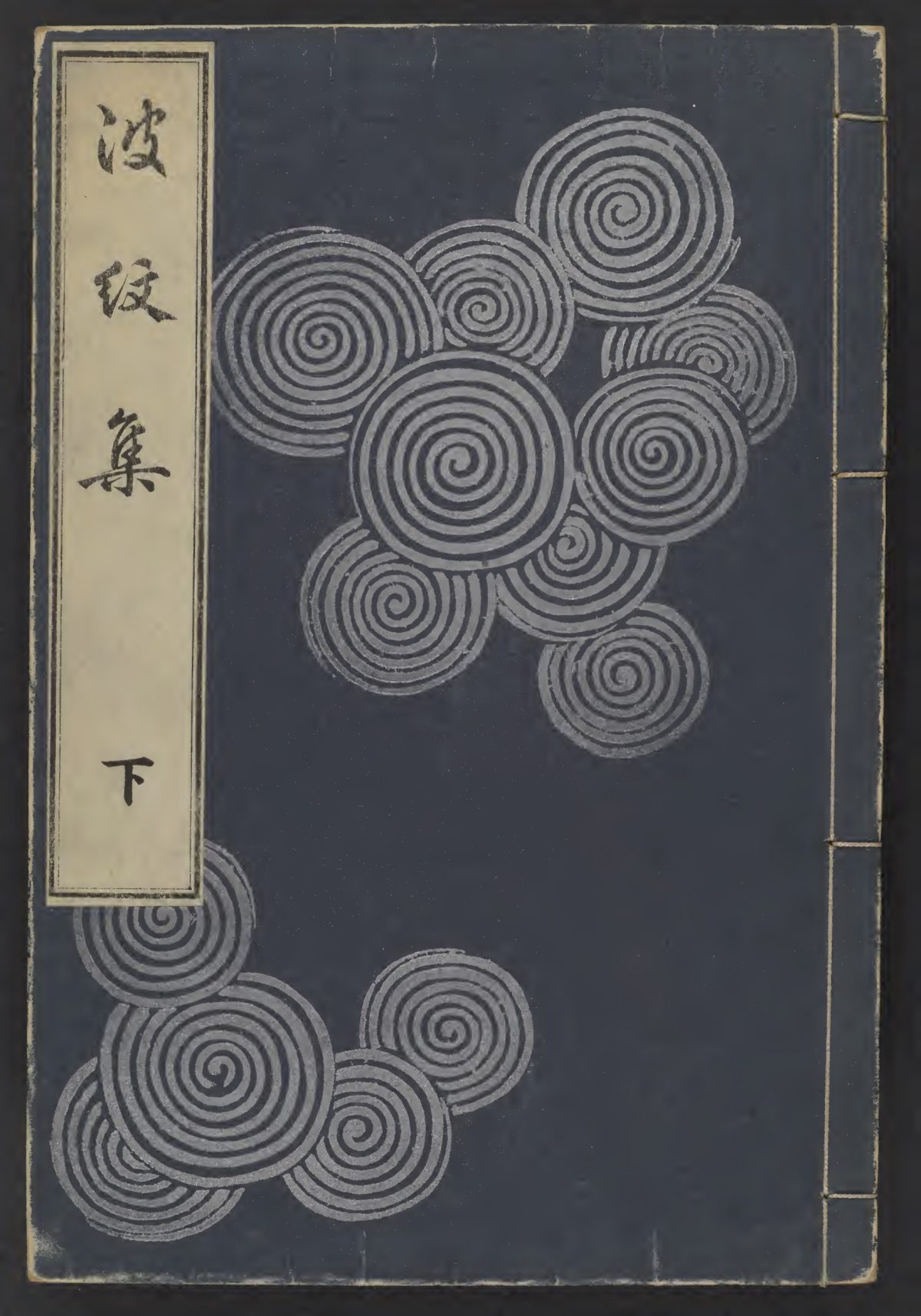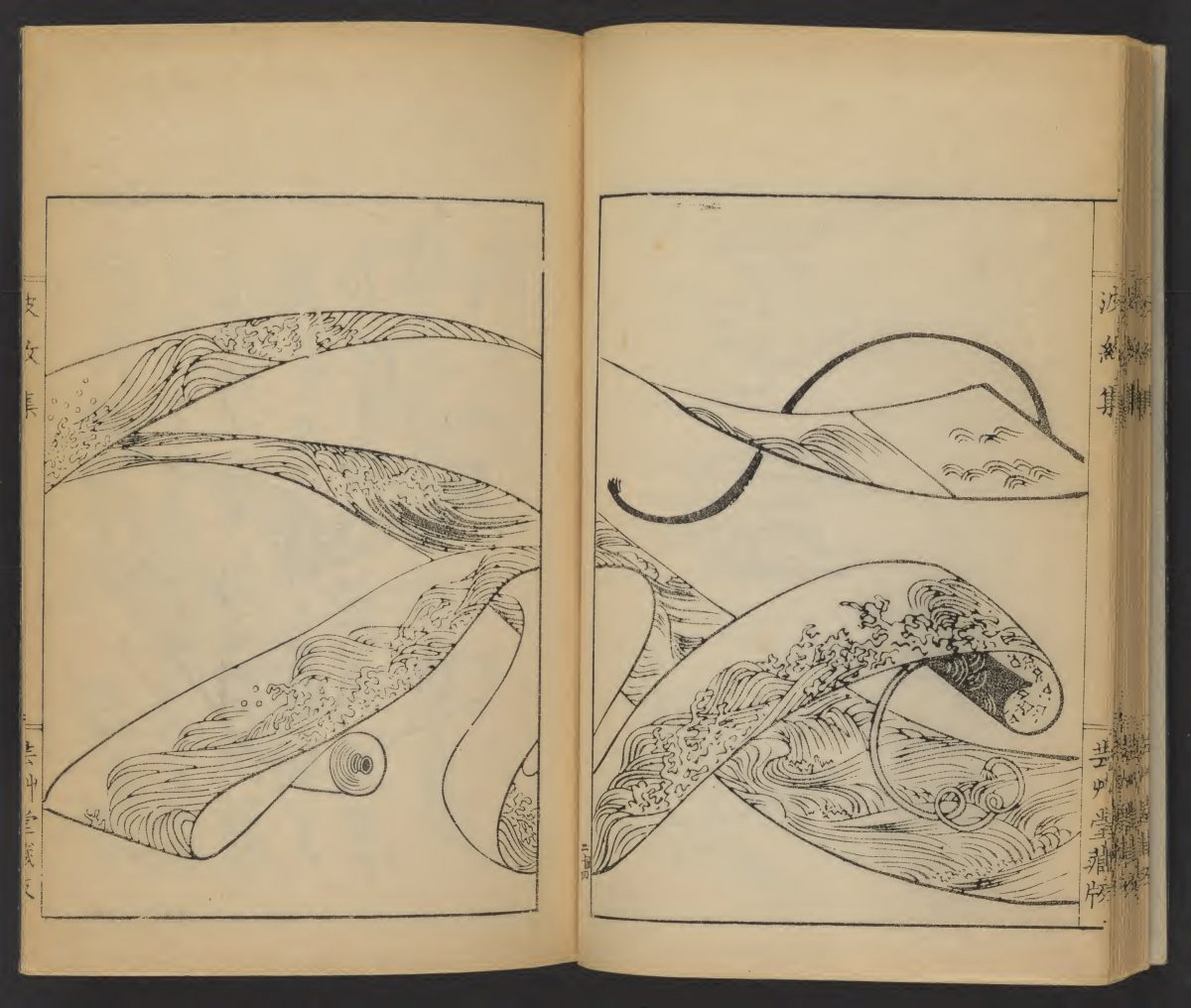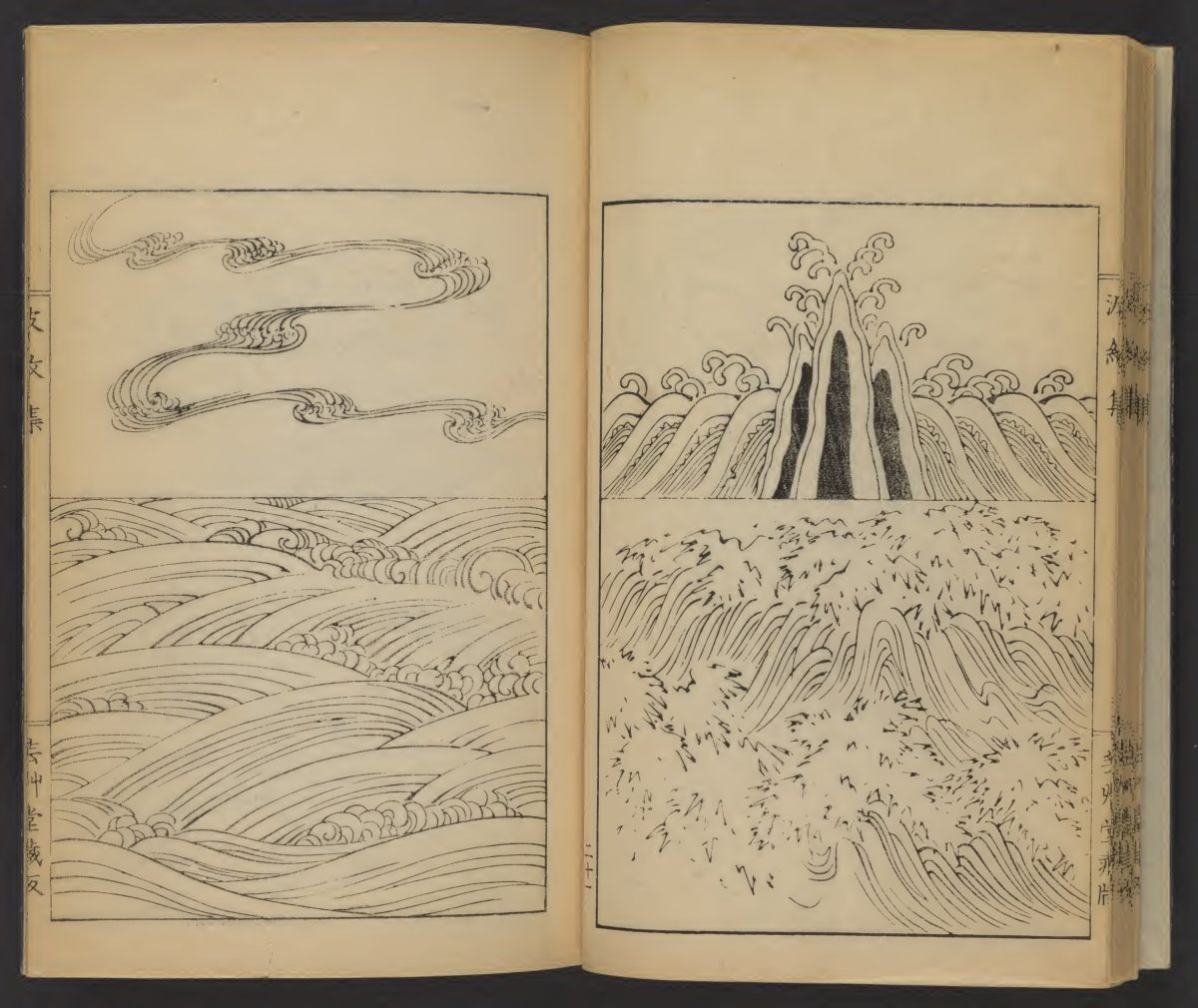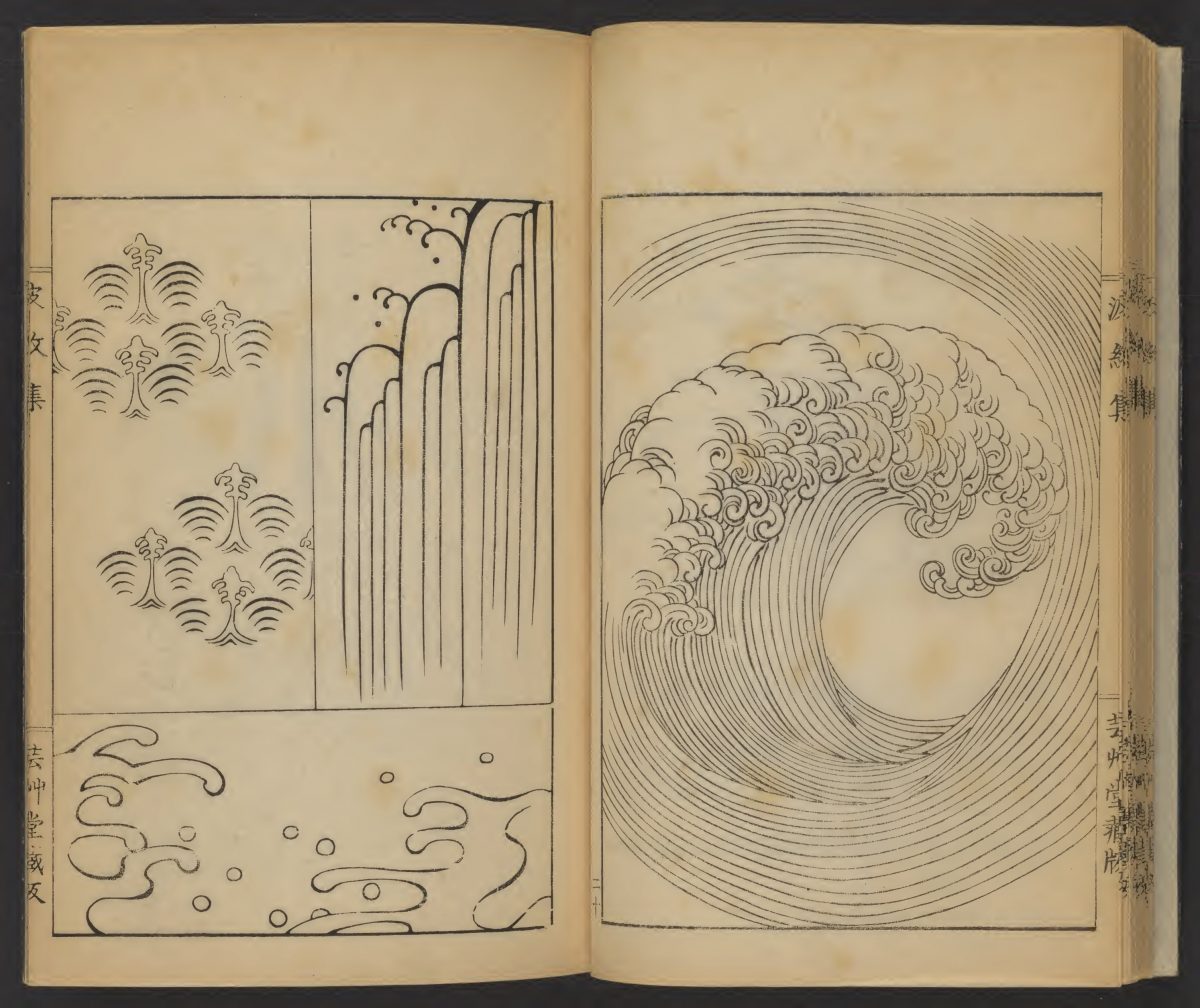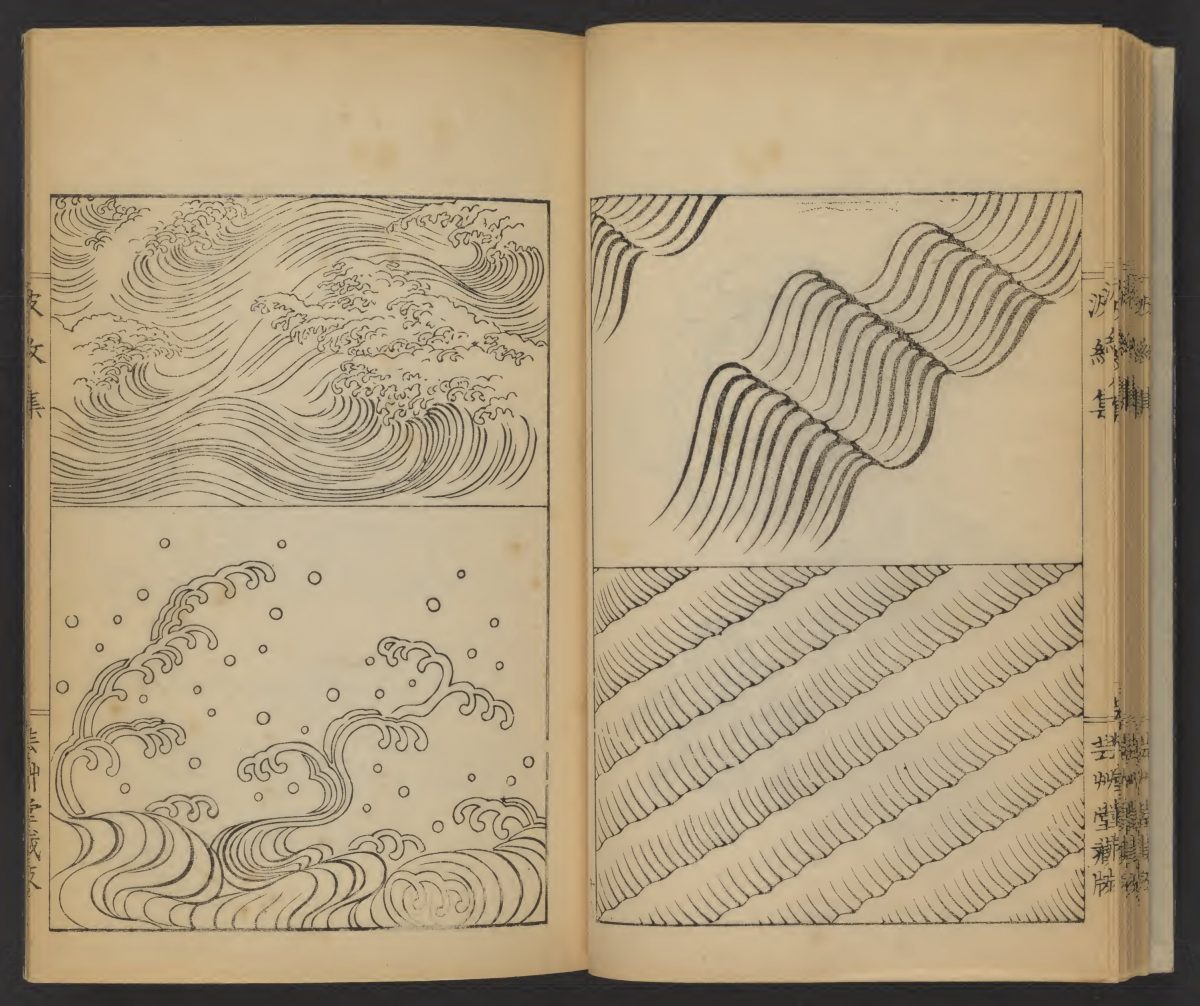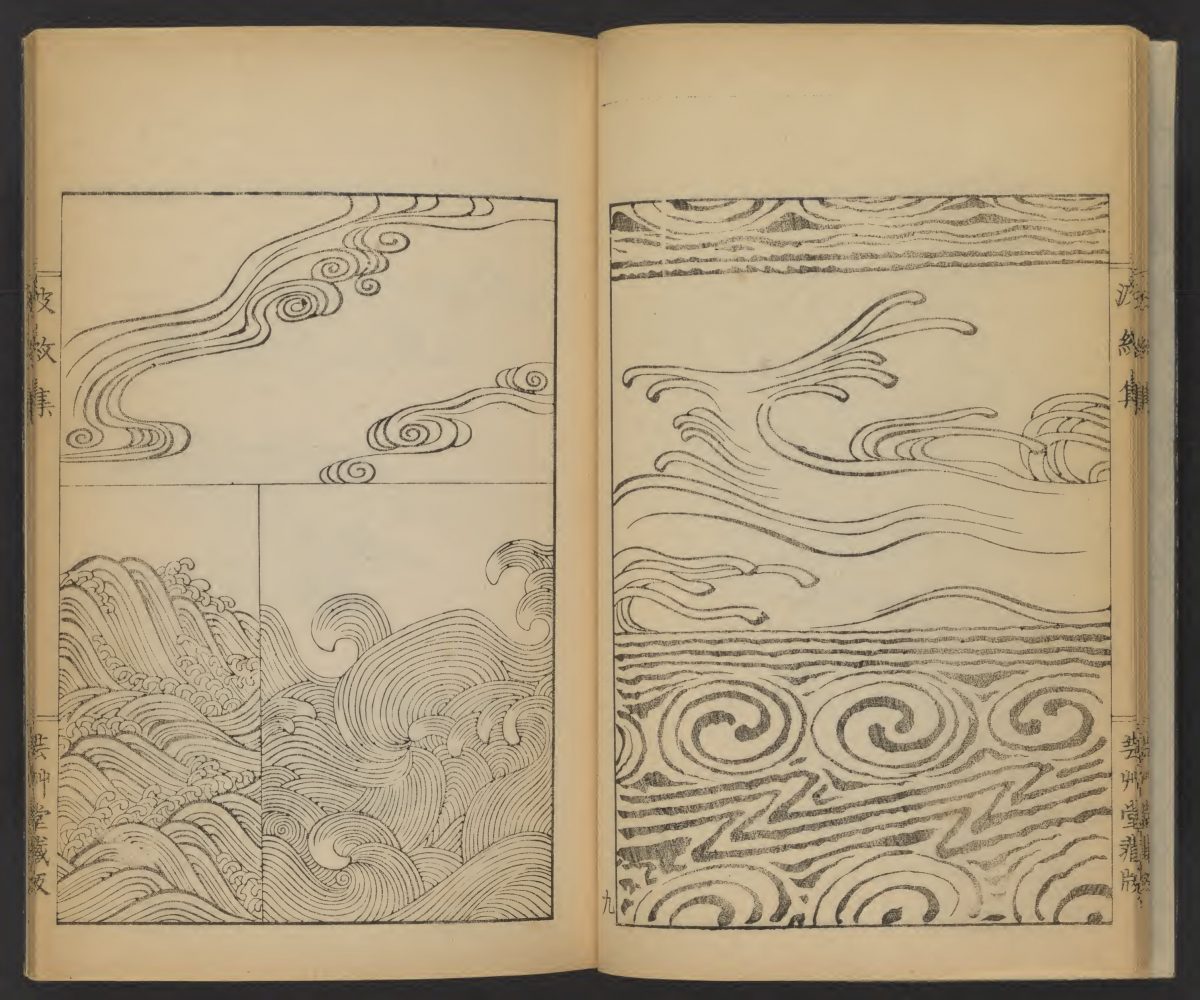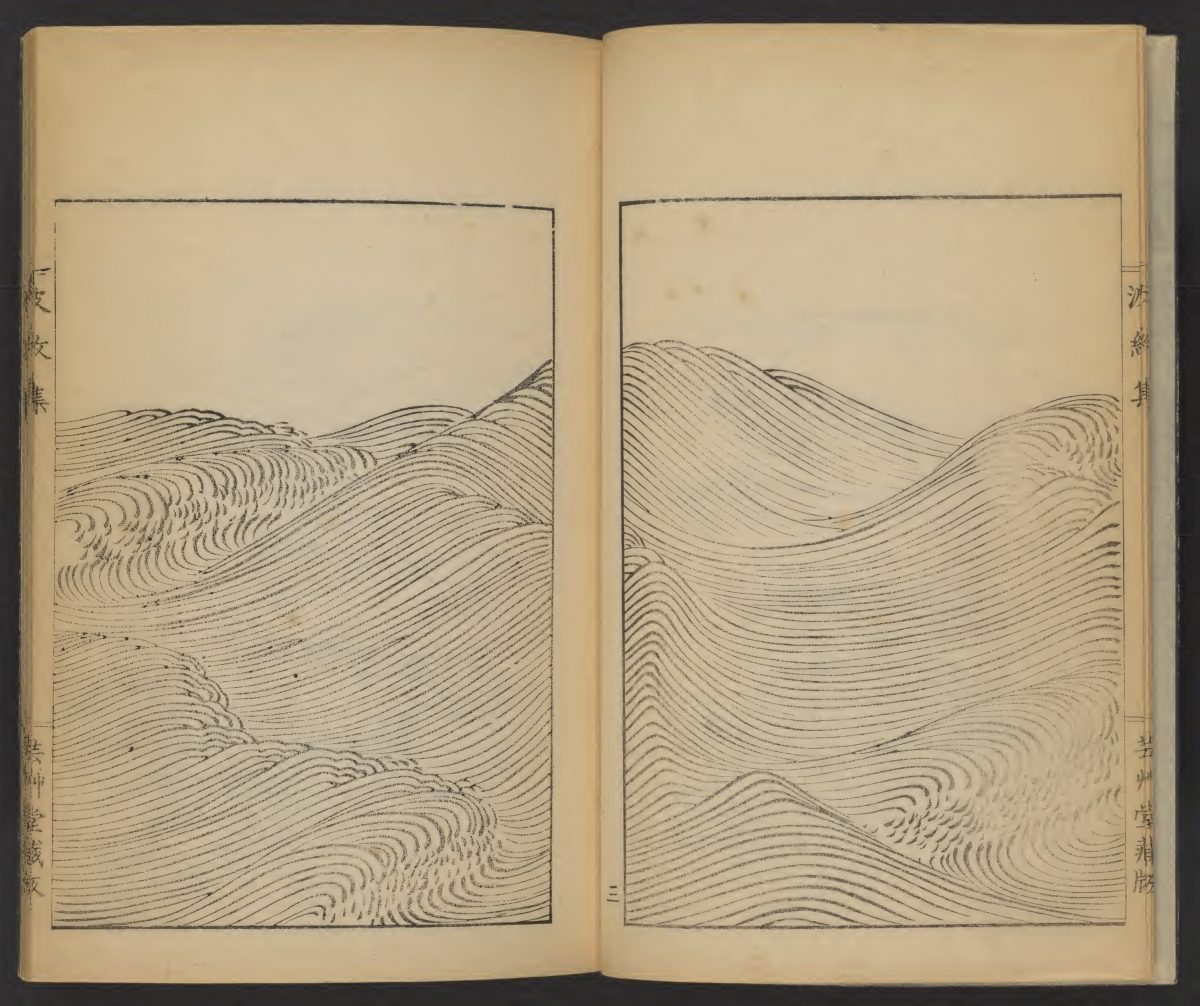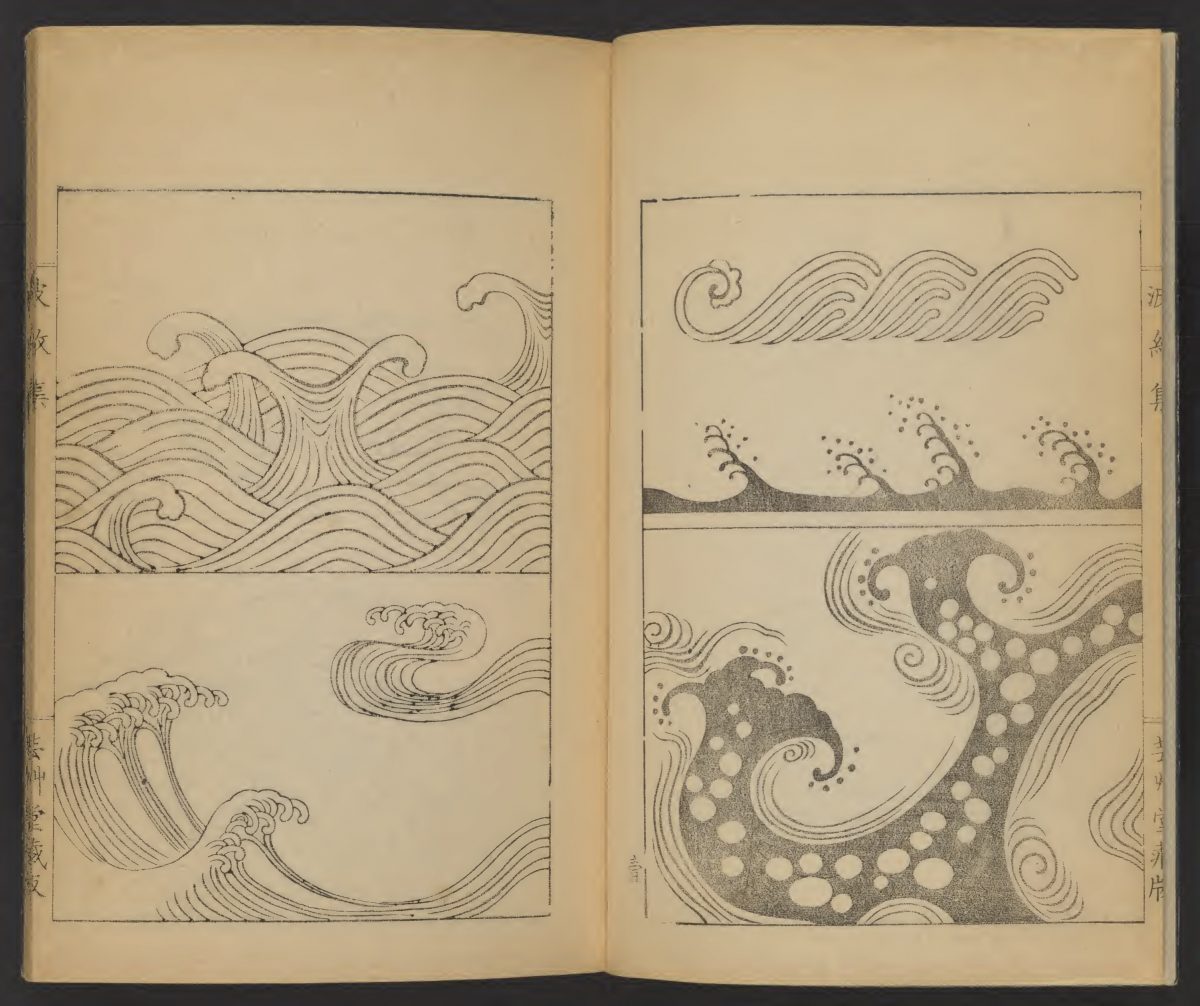 Buy gorgeous wave prints at the Flashbak Shop.
Download all three volumes at the Internet Archive – volume one, volume two, volume three.