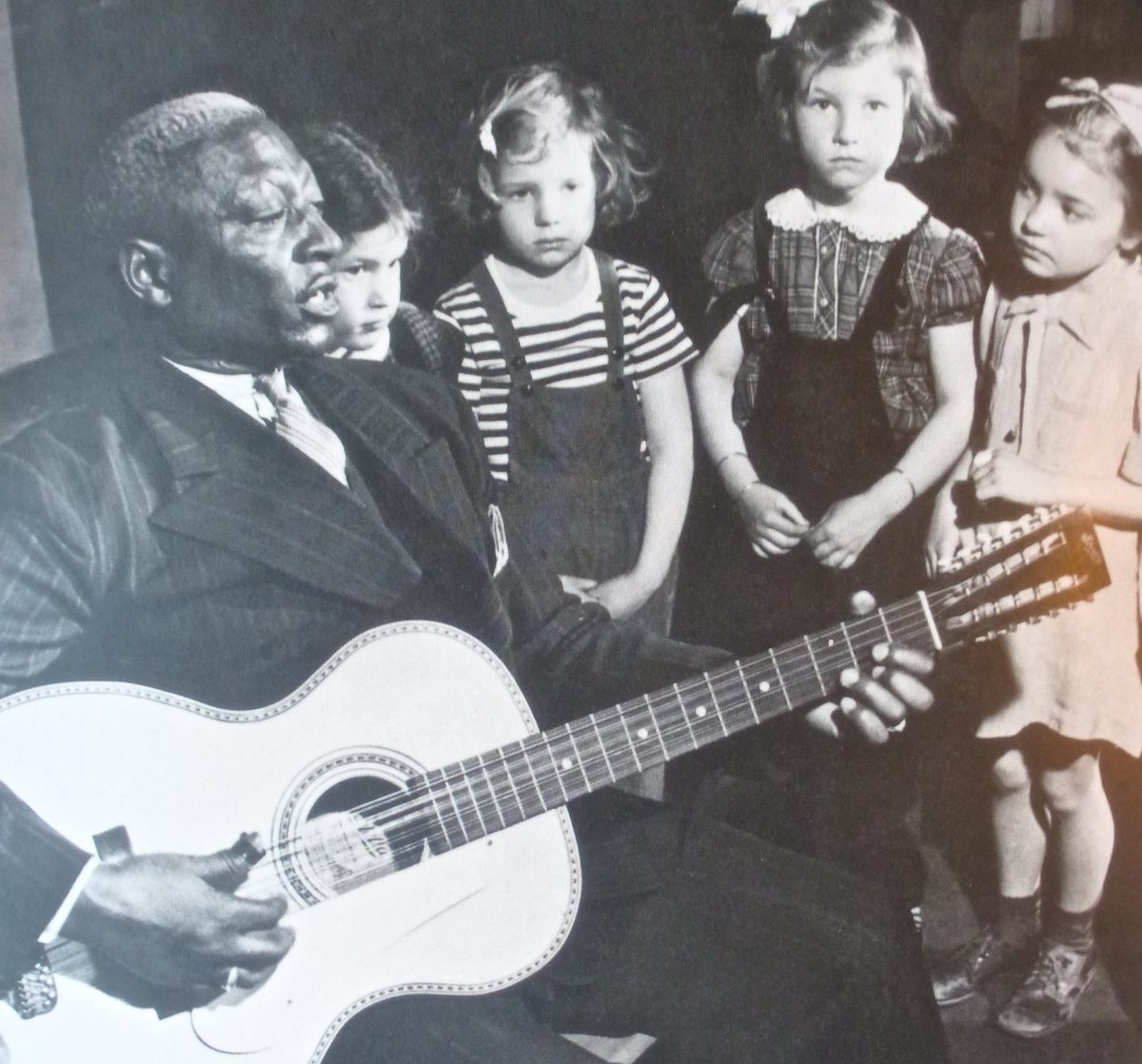 The work of father and son team John and Alan Lomax was essential for the conservation of folk music in the Americas, and the two folklorists well deserve their reputation. But as with many curators of the Delta Blues, who approached the culture as outsiders and decided what it means, applying heavy selection bias to the records they collected and valued, the Lomax's had their own ideas about what folk music was—ideas that often accorded with the dominant culture's view of the "folk."
That bias applied especially to African American music of the U.S. South and is perhaps nowhere more evident than in the case of Lead Belly, the legendary 12-string guitarist and veritable treasury of American folk songs, whom John Lomax discovered doing time in Angola, the maximum-security prison in Louisiana. Built on a former plantation named for the African nation from which so many of those enslaved in Louisiana originated, the prison was "probably as close to slavery as any person could come in 1930," write Charles Wolfe and Kip Lornell in The Life and Legend of Leadbelly.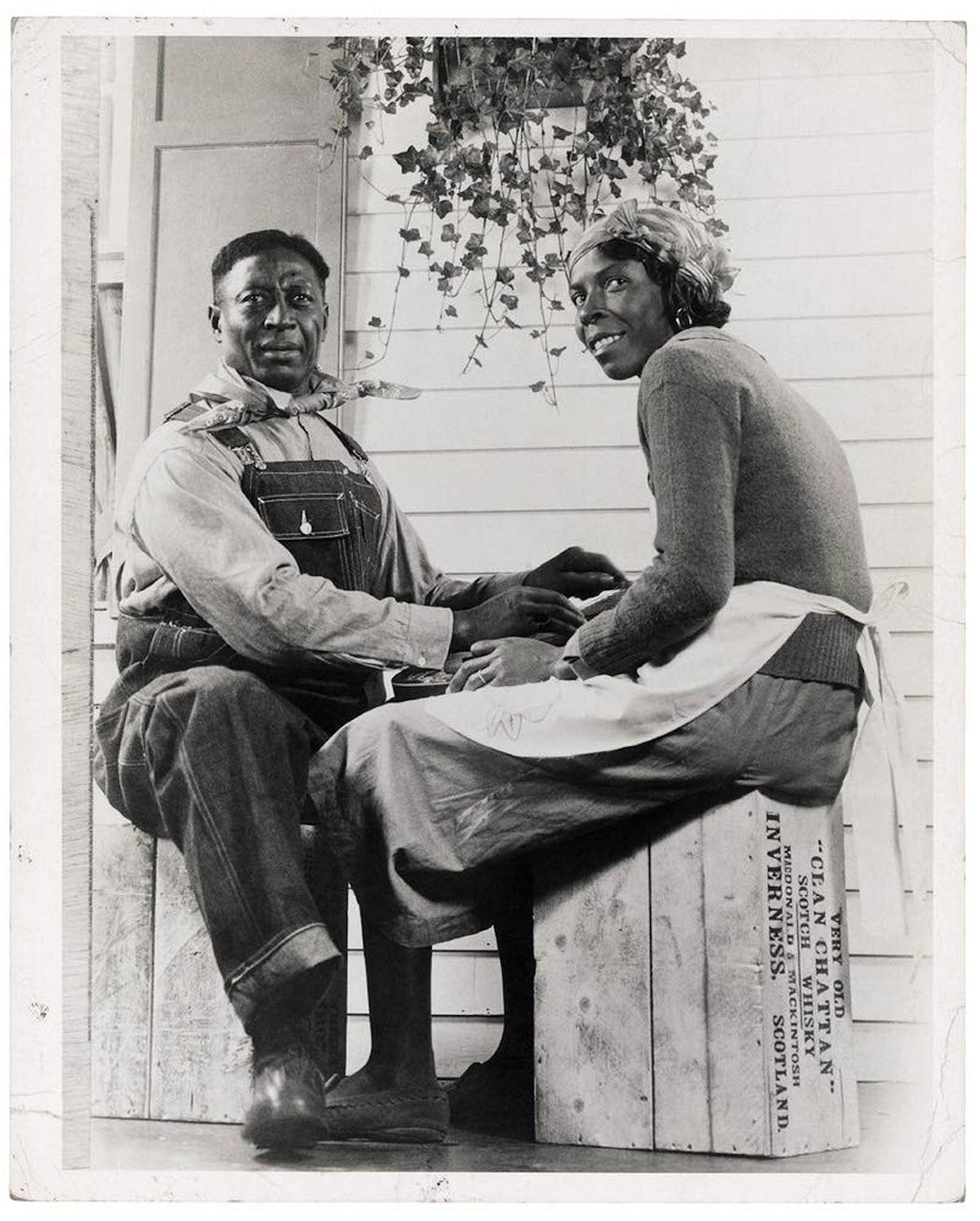 1930 was the year Lead Belly (born circa 1885 as Huddie William Ledbetter) began a ten-year sentence at Angola. Four years in, he met John Lomax. The rest is not so much history but myth, as Lomax immediately seized on the conditions of Lead Belly's imprisonment to cast him in a mold that would both make his name and solidify his reputation in ways he found hard to escape. When the King of the 12-String won a pardon from the governor—for the second time—for his songwriting, Lomax "took Lead Belly up to the East and to New York to present to a lot of the folklorists and scholars as this sort of primitive savage from Louisiana," says Jeff Place, archivist with Smithsonian Folkways.
"You know, the newspapers cried out, 'Sweet savage from the swamplands, here to play a few concerts for you between murders.' It was kind of like the guy coming back and presenting King Kong." The tactic worked—Lead Belly was a sensation. Life magazine even did a three-page photo spread and article on him in 1937, with the unbelievably awful headline, "Bad Nigger Makes Good Minstrel." He was offered as a "prime example of the great American appreciation of criminal talent." (A close-up of his hand on his guitar is captioned, "These hands once killed a man.") He wore prison stripes in his earliest performances. But Lead Belly was much more than a formerly incarcerated singer of blues and work songs.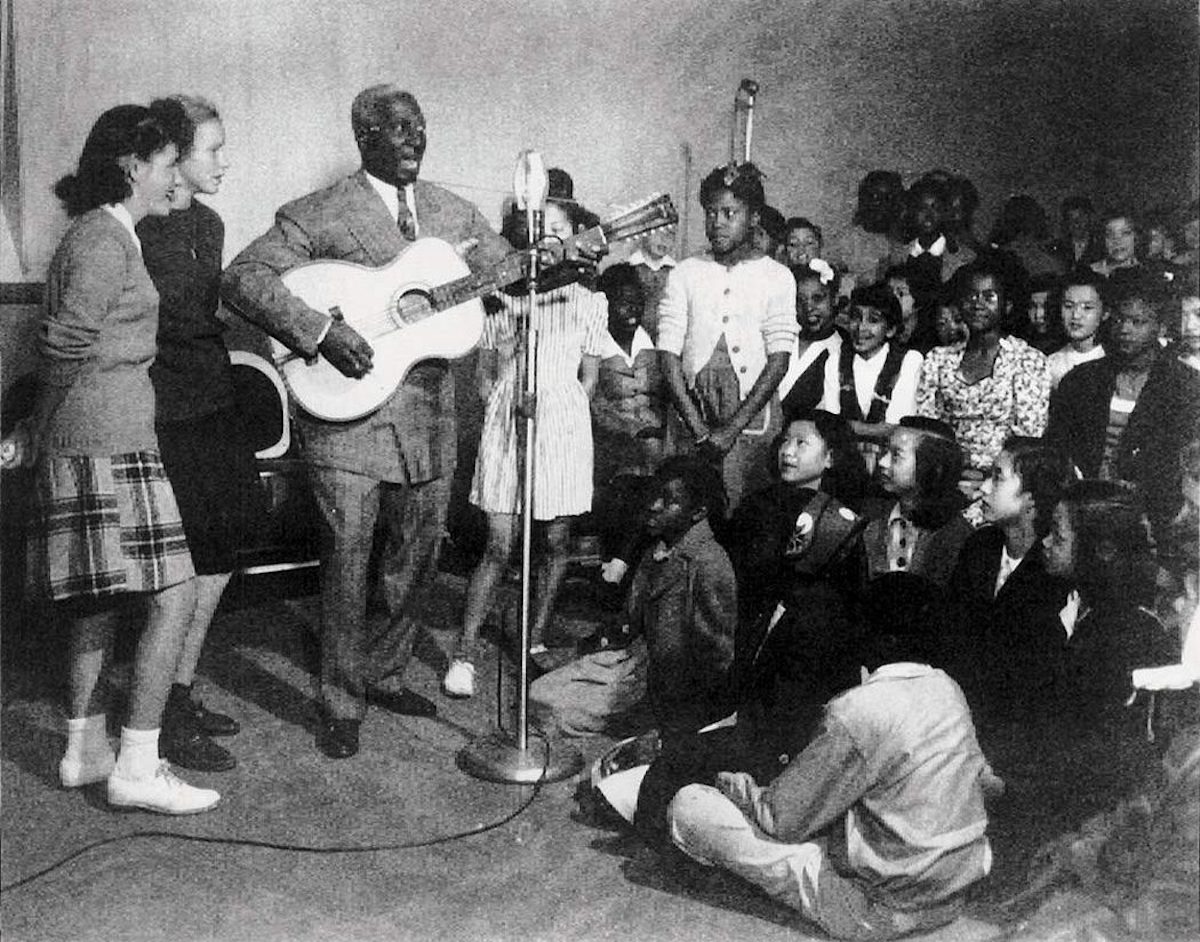 "With his particularly rich store of folk music and his brilliance as a performer," the Songwriter's Hall of Fame notes, he "was probably the Lomax's greatest discovery"—an anthologist himself who amassed songs from all over the South during his years of traveling and working the cotton fields. Just as A.P. Carter built the foundations of American country music on the songs he learned from Lesley Riddle, so too did the Lomax's inspire the American folk revival and British skiffle movement, using Lead Belly's work as a song collector. His active role as a fellow archivist was swallowed in the myth of the "brutal bluesman" and his work with Lomax reduced by Life to "help… with the recording machine."
The blues legend had little desire to keep trading on his past, though it "gave [him] a career," says Place. "He probably would not have had a career like that if Lomax hadn't discovered him." Place himself recently "discovered a letter the family had where he dictated to his niece his feelings about the matter, where he seems to say, 'Look, yeah, I did some bad things, you know? And I paid my time; I did really hard time for this stuff. It's over. Let's put it behind me. I don't want to talk about that anymore." What he wanted to talk about was music, and he got his chance, with a weekly radio slot on WYNC, in conversations with Woody Guthrie and other folk luminaries.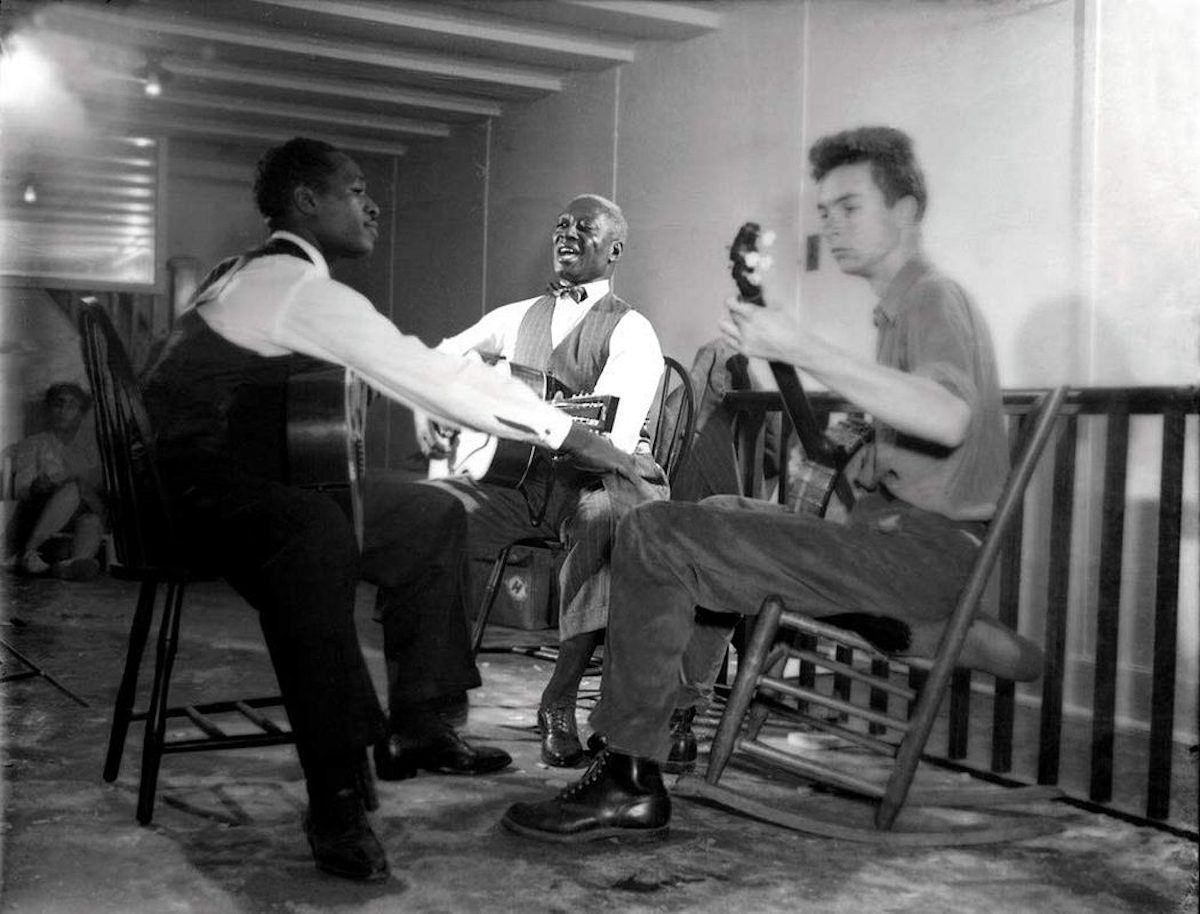 Lead Belly was also "a family man who was especially good with children," writes Jim Lane in a review of a new edition of Lead Belly, a Life in Pictures, a visual biography full of rare photos, news clippings, letters, and more. "Remembrances of those tiny tots who gathered around him are in the book, and they make him sound like the sweetest grandfather who ever charmed a child." He was a devoted husband who adored his wife, Martha—"My wife is half my life," he said, "my guitar is the other half." See photos of him with Martha and those "tiny tots" he so charmed and pick up a copy of the new Lead Belly photo biography here.
via Monovisions