Before placing their order for additional photographs, customers to Byrd Photo in Fort Worth , Texas, would be shown a proof. More than 10,00 of these prints and 300,000 negatives are stored at the University of North Texas's Byrd Williams Collection – images accumulated by four generations of Texas photographers, all named Byrd Moore Williams. Beginning in the 1880s in Gainesville, the four Byrds photographed not only studio portraits but the streets, crime, Queen Elizabeth, soldiers fighting with Mexican revolutionary Pancho Villa near El Paso in 1915, tele-evangelist Jimmy Swaggart, Lee Harvey Oswald and more. The archive is a rich and wonderful record of Dallas, Fort Worth and Texas, offering us a sublime look at past lives and knowledge born of learning about the dead.
Byrd Moore Williams owned a hardware store in Gainesville. But he also sold cameras and operated a darkroom in his home. The earliest prints in the collection document the Gainesville area.

Byrd Moore Williams, Jr. (Byrd Williams II) started his photographic career in college at the University of Texas in 1905. He went on to career in engineering, documenting many major projects, including the construction of the San Antonio River walk with his camera.

Byrd Williams III opened a photo service in Fort Worth. The collection contains a large number of studio prints as well as prints documenting the family's growing interest in artistic photography. Williams III's collection includes a significant series of prints documenting women at work in Fort Worth during the 1930s.

Byrd Williams IV continued in his father's footsteps – sometimes literally. He shot images of the same street corners in Fort Worth 40 years later. Williams's career has included street scenes, portraits of gun crime victims, and televangelists, among other subjects. Williams is an artist and a photography professor at Collin College.
KERA's Anne Bothwell spoke to Byrd Williams IV (via Art And Seek):
My grandfather got an engineering job on the bridge that goes from Juarez to El Paso in 1915. And that was around the time that Pancho Villa's army was whipping the Mexican army… They had to take a work crew on the Rio Grande every day and he had to go to Pancho's train car. He lived in a train car. And they'd say "We're just working down here. Please don't shoot us!" He photographed Pancho's soldiers there.
… on his dad developing Lee Harvey Oswald film for the FBI:

It was brought through by the crime lab. When the assassination happened they took investigation pictures, since we were the closest local lab, they brought the investigation pictures through Byrd Photo. They stayed with the film. They cleared all the employees. Everybody was sent home and dad developed the film with the FBI there. And about a month later they came back and sent the employees home again and they inspected the trash. … It kind of scared my dad.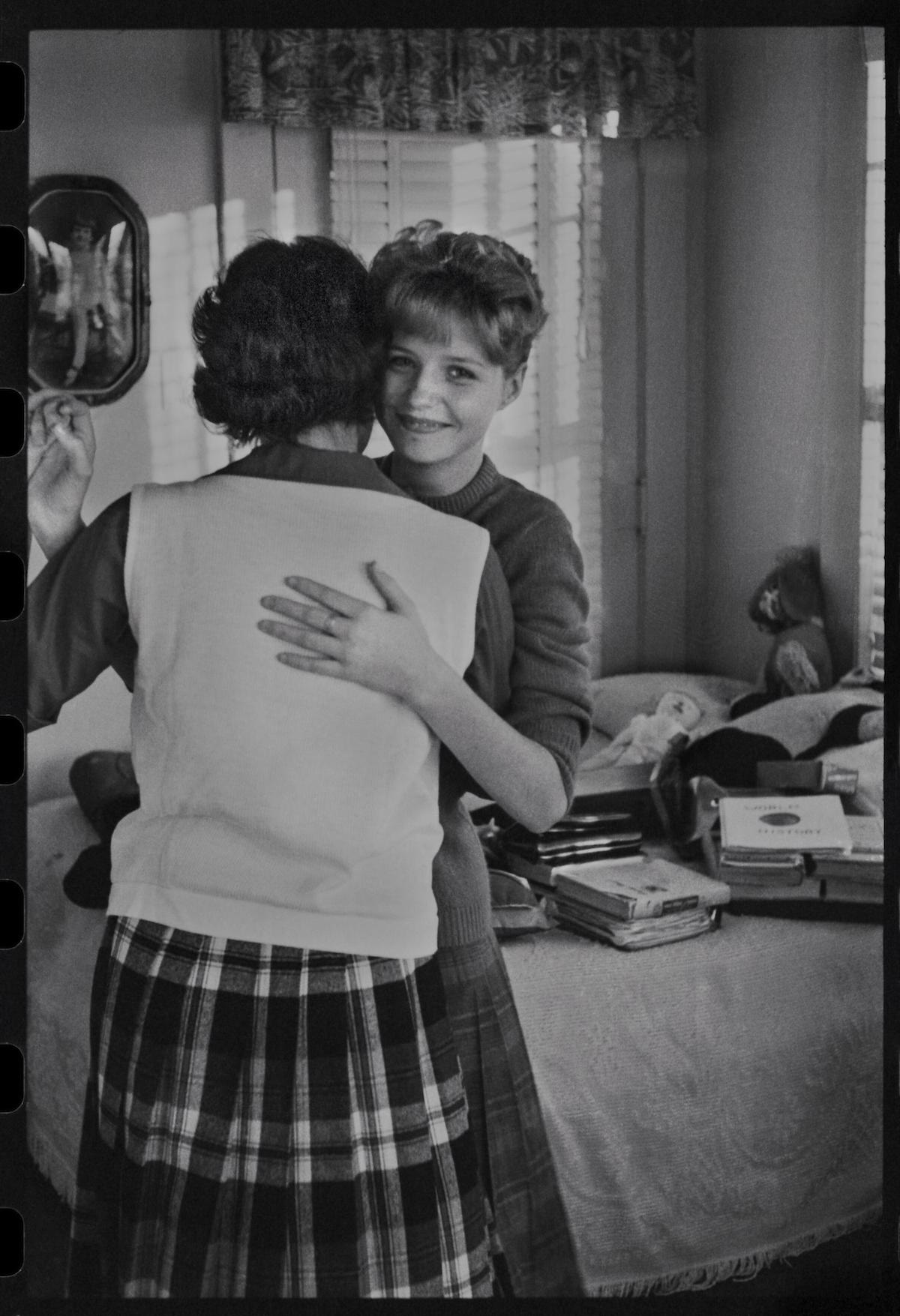 Photograph of Byrd Williams III's stepdaughter Carol Williams, dancing with a girl named Harriet in a house in Mesquite, Texas.
CREATOR: Williams, Byrd M. (Byrd Moore), III
… on standing in his father's and grandfather's footsteps:

I really like it. Whenever I find a roll of film of my dad's, they're all in order. They're shot in 35 mm and ordered. I can make his walk downtown. It's kind of interesting. I can see he shot on this corner and then he walked over here and shot this. I find it fun and I think it's very wonderful standing where an artist worked.

… on whether the family photography tradition will continue (he has two sons):

No they're not [photographers]. Neither of them had any interest in it. I was never given a choice. We were … digging this ditch. We were in a photo service. I never got asked whether I wanted to or not. I gave them the choice. They said: "No." It stops with me.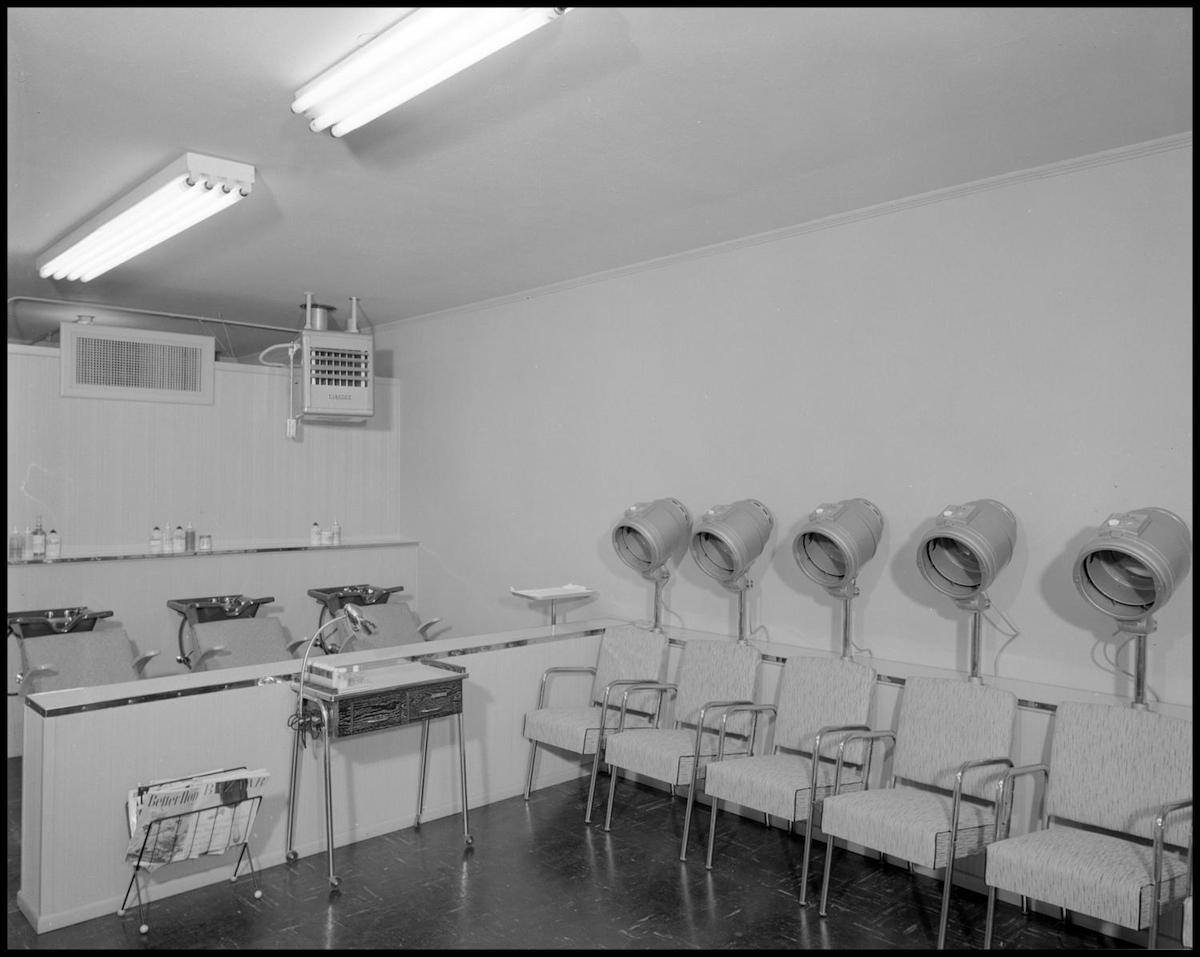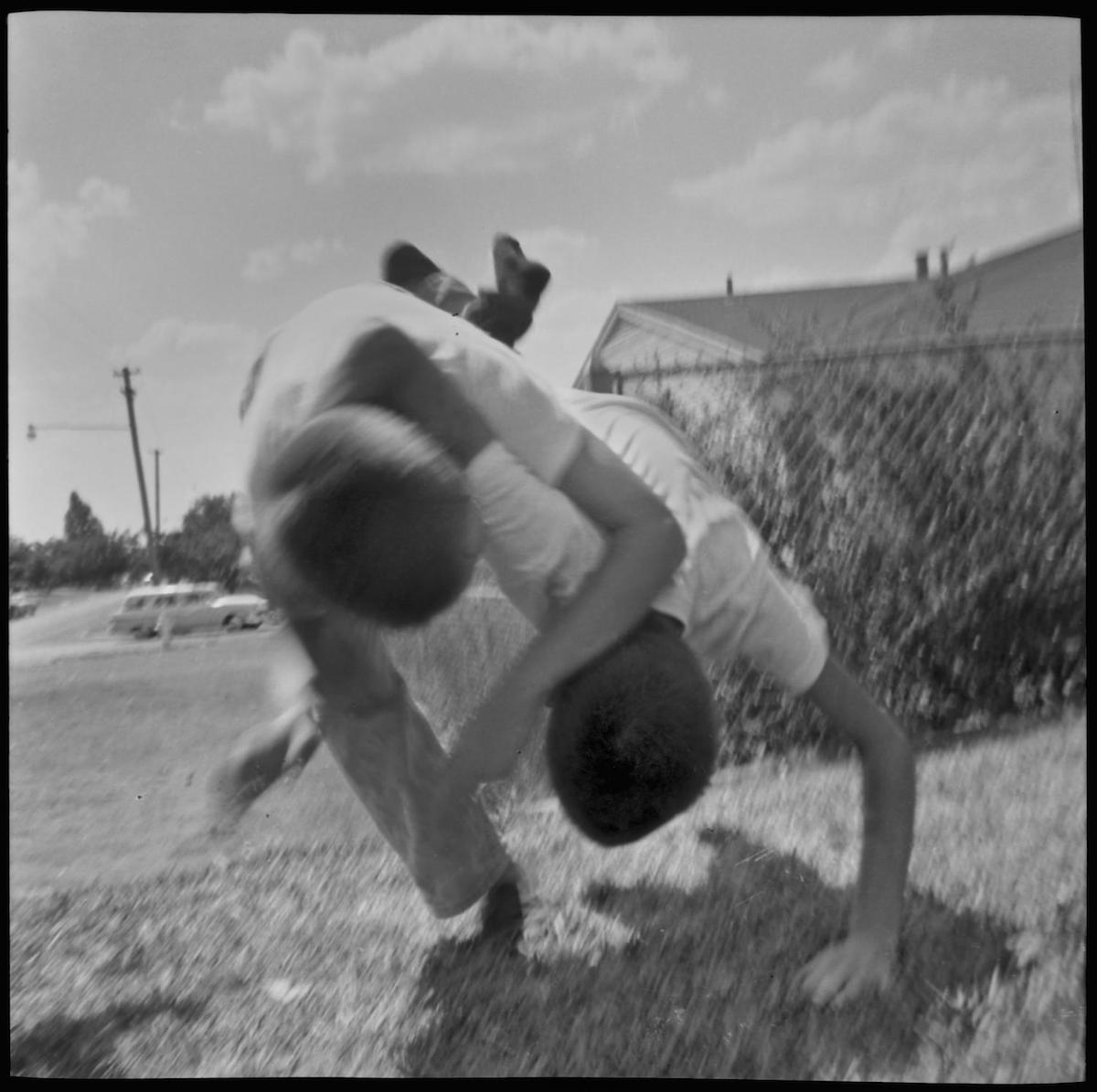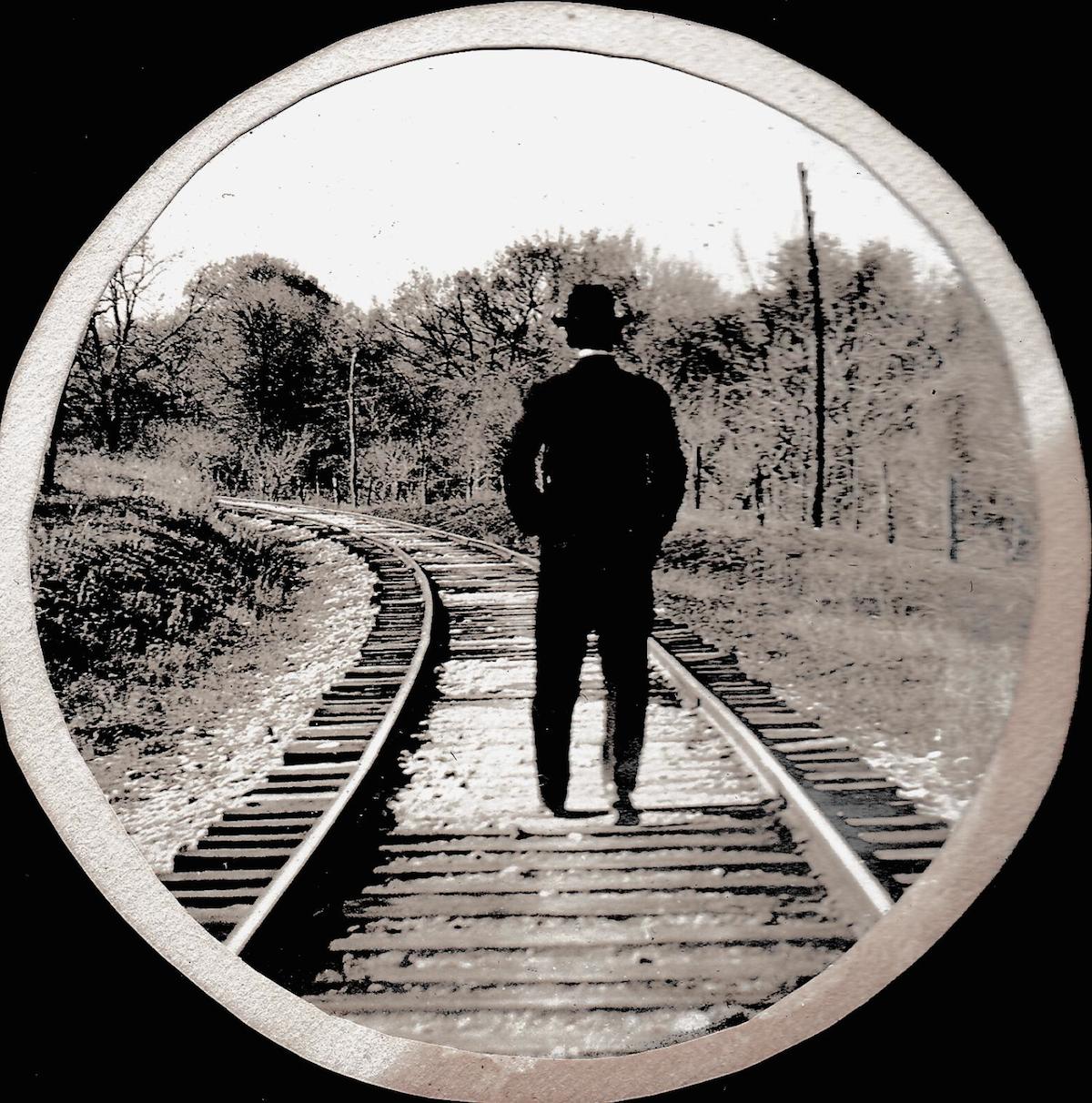 Buy Proof: Photographs from Four Generations of a Texas Family by Byrd M. Williams IV  –  University of North Texas Press