FLASHBACK to 1983: The Atari 2600 machine feature the Moses 'Red Sea Crossing' Bible story video game.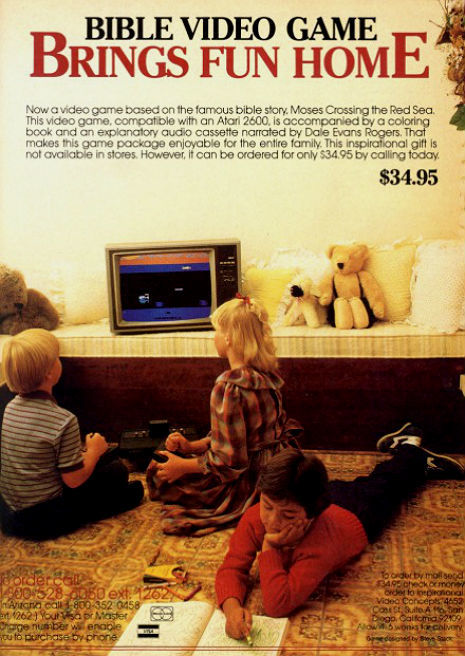 If you saved hard to buy this gem, then the good news is that the thing is worth a bomb. In 2012, one copy was sold for $10,400.
Dangerous Minds tells us that the game was created by a Steve Stack, narrated by Dale Evans Rogers (wife No. 3 to singing cowboy Roy Rogers) and came with a colouring book.
Available for a bargain $34.95, the cartridge was sold via Christian magazines.
In this extract, Moses is "Crossing the Read Sea". Will he make it? Only you decide. Let's play God, kids!
Spotter: Christian Nightmares