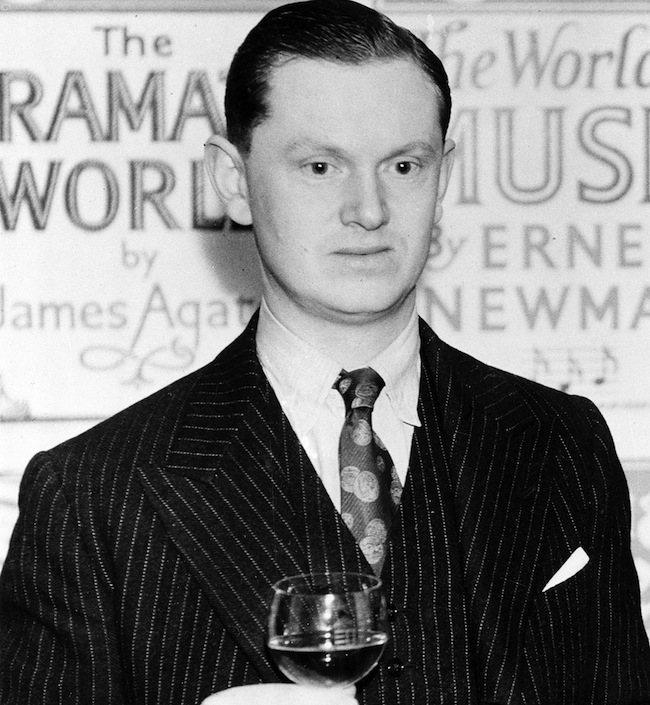 ON 5 March 1938: Evelyn Waugh wrote a letter to the New Statesman magazine. He wanted to talk about use of the word "Fascist":
St James' Club, Piccadilly, W1
5 March 1938
SIR,—I am moved to write to you on a subject that has long been in my mind, by an anecdote I have just heard.

A friend of mine met someone who—I am sure, both you and he himself would readily admit—represents the highest strata of "Left Wing" culture. The conversation turned on the "May-fair" jewel robbers and the Socialist remarked that they exhibited "typical Fascist mentality." This seems to me an abuse of vocabulary so mischievous and so common, that it is worth discussing.

…

There was recently a petition sent to English writers (by a committee few, if any of whom, were English professional writers), asking them to subscribe themselves, categorically, as supporters of the Republican Party in Spain, or as "Fascists." When rioters are imprisoned it is described as a "Fascist sentence"; the Means Test is Fascist; colonisation is Fascist; military discipline is Fascist; patriotism is Fascist; Catholicism is Fascist; Buchmanism is Fascist; the ancient Japanese cult of their Emperor is Fascist; the Galla tribes' ancient detestation of theirs is Fascist; fox-hunting is Fascist … Is it too late to call for order?

It is constantly said by those who observed the growth of Nazism, Fascism, and other dictatorial systems (not, perhaps, excluding USSR) that they were engendered and nourished solely by Communism. I do not know how true that is, but I am inclined to believe it when I observe the pitiable stampede of the "Left Wing Intellectuals" in our own country. Only once was there anything like a Fascist movement in England; that was in 1926 when the middle class took over the public services; it now does not exist at all except as a form of anti-Semitism in the slums…. if they persist in throwing the epithet about it may begin to stick. They may one day find that there is a Fascist party which they have provoked….

Evelyn Waugh
Photo: British novelist and writer Evelyn Arthur St. John Waugh is seen on November 22, 1937.