A while back, we gave you 20 Killer Lobby Cards of 1960s-80s Cinema; but now it's time to kick things up a notch…. or kick things down about twenty notches, depending on your perspective.  We're looking at those batshit crazy B-movies and sleazy foreign flicks.  You won't find On Golden Pond or Mary Poppins on this list – proceed at your own risk.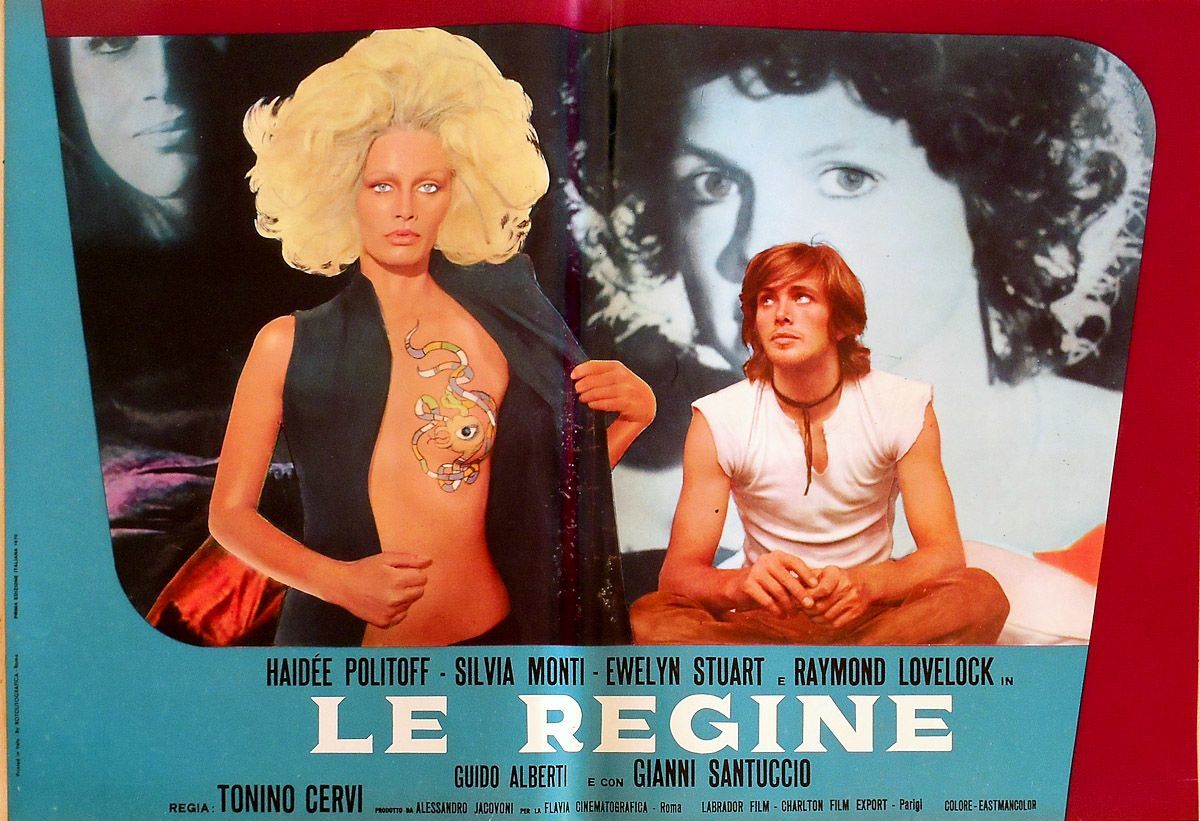 Queens of Evil (1970) "Le regine" (original title)
You saw the title of this article was Lobby Cards from the Forbidden Zone, so you knew what you were getting into.  There's no going back now.
 The Victim (1975) "Macchie solari" (original title)
What in God's holy name is going on here?  (You'll be asking yourself that question often with these lobby cards.  Get accustomed to confusion and helplessness).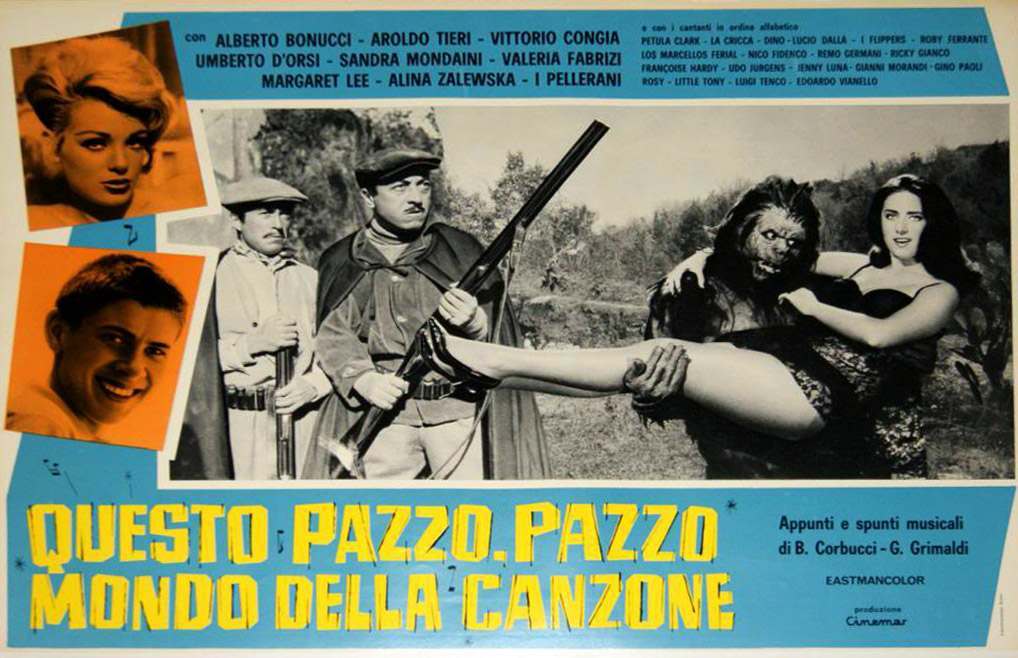 Questo pazzo, pazzo mondo della canzone (1965)  Translation: The crazy, crazy world of the song.
I think a film with a lust-filled Sasquatch has earned the right to use two "crazys", don't you?
I haven't the slightest idea what Der Party is about, besides enjoying a well balanced breakfast.  The matching outfits are to die for….. as in, any man wearing this outfit should immediately kill himself.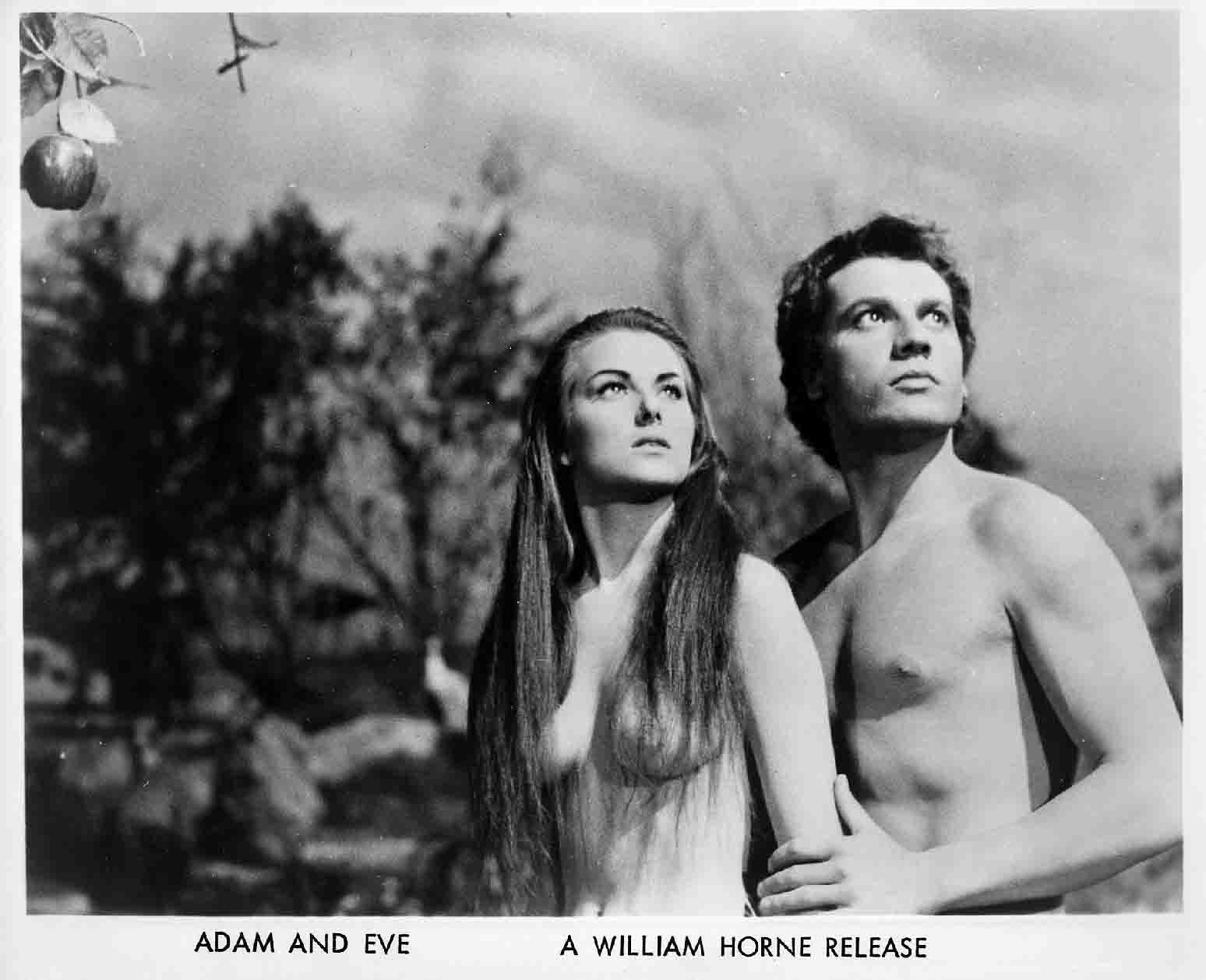 Adam and Eve (1956)  "Adán y Eva" (original title)
A nice biblical tale for kids.  Recommended for Sunday School instruction (Not to worry – Eve's hair is always conveniently covering the naughty bits.)
Naked Nights (1963) "Notti nude" (original title) – The problem with this film being that no one is either "naked" or "nude".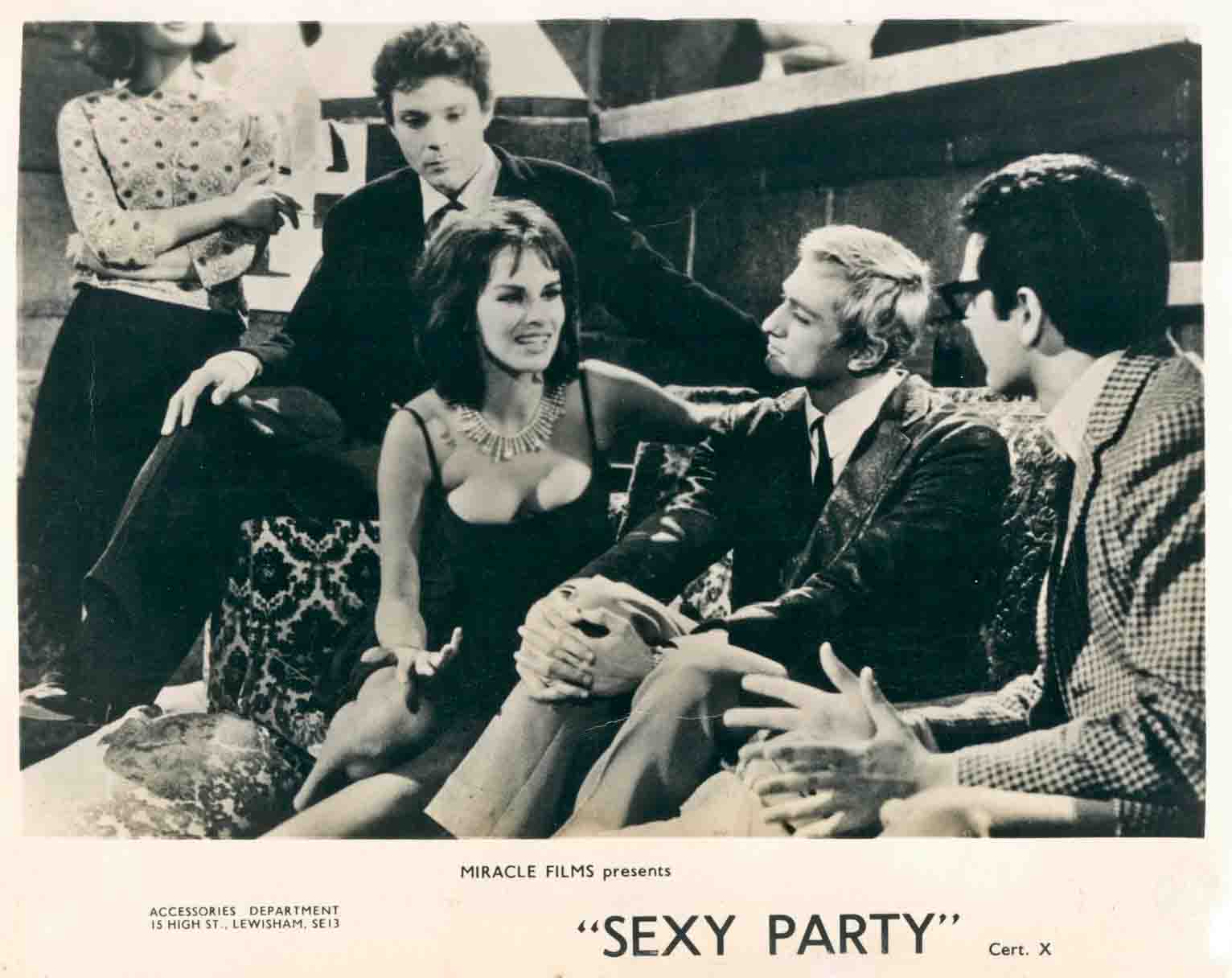 Is this what qualified for a "sexy party" in 1964 – a bunch of creepy guys leering at a woman's low cut dress?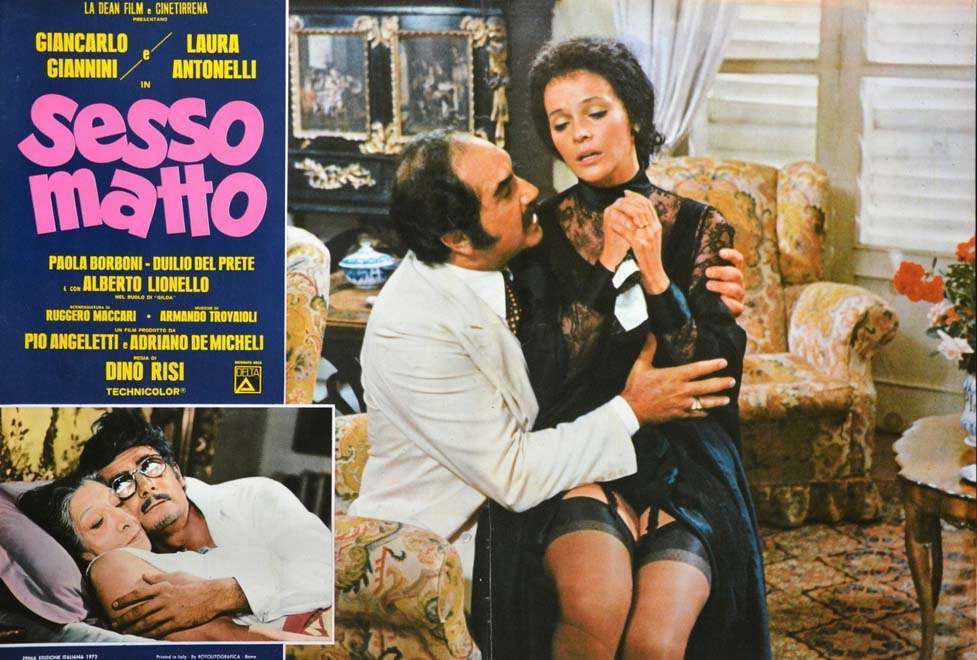 Italian film "Sessomatto" AKA "How Funny Can Sex Be?" (1973)  – the answer being, "not very funny at all", but plenty sleazy.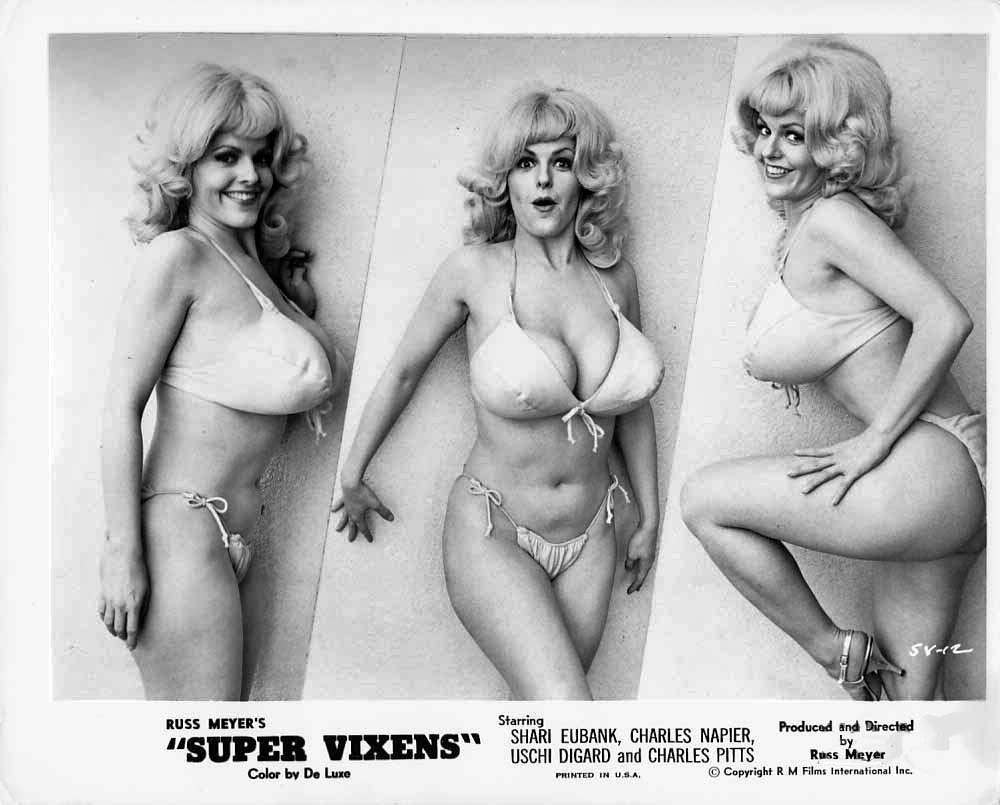 I can name two good reasons to go see Super Vixens.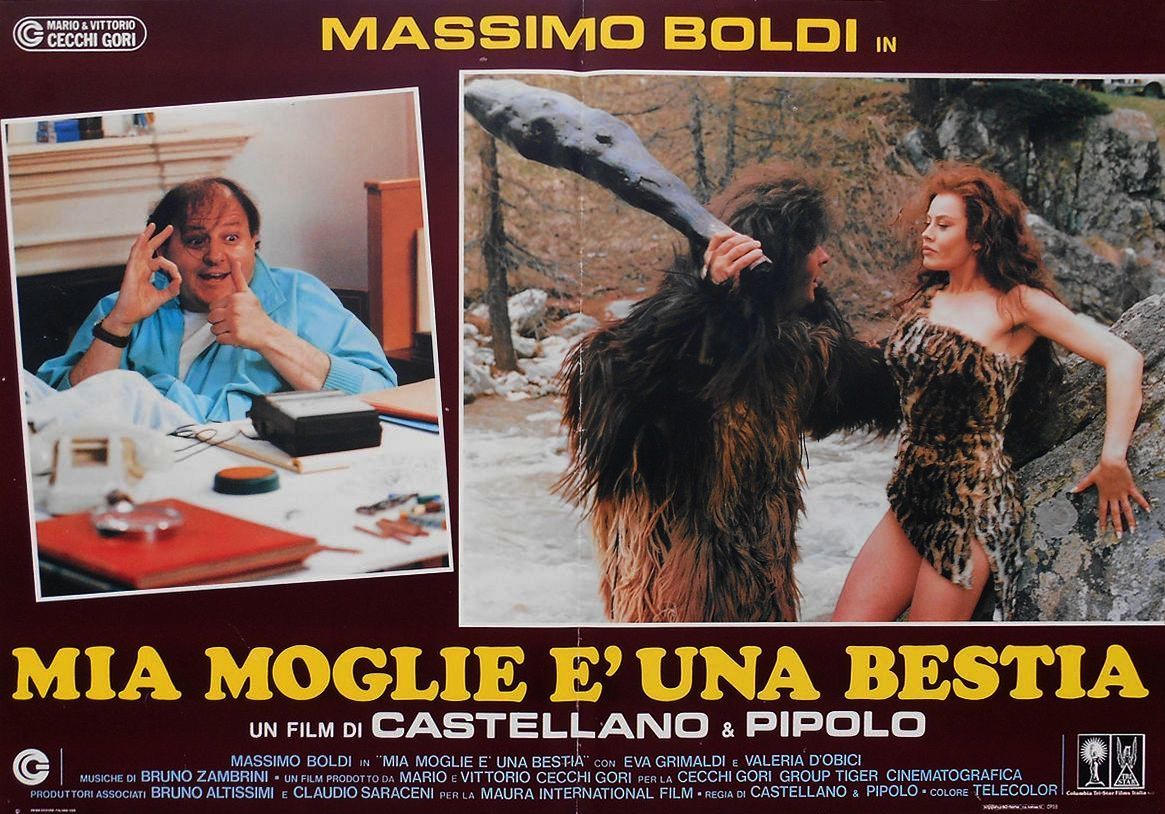 Mia moglie è una bestia (1988) – a bumbling advertising agent from Milan is exploring a cave and finds a frozen cave woman.  Hilarity ensues.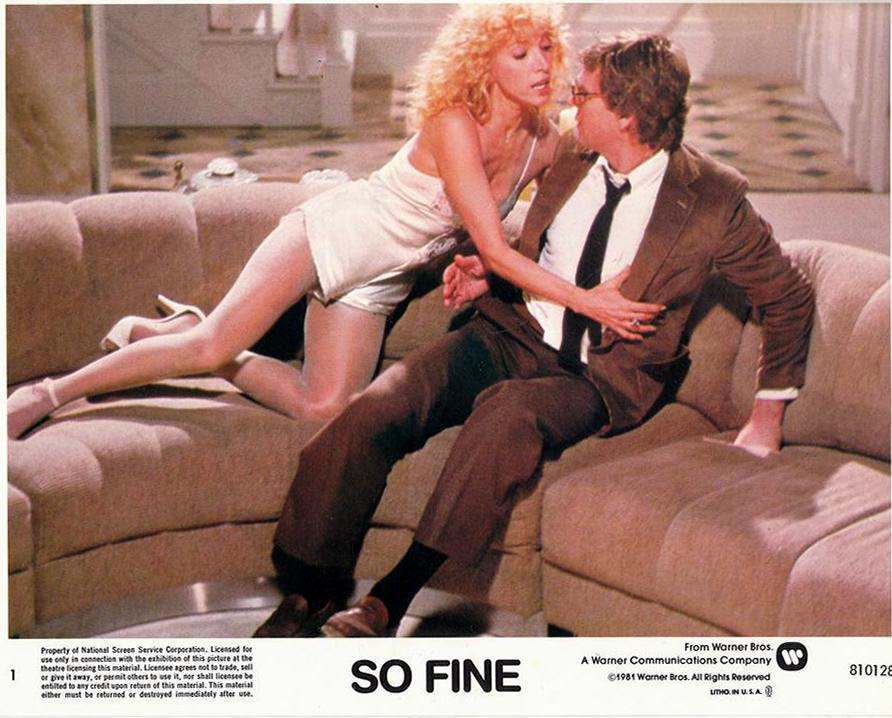 So Fine (1981) is literally about a man (Ryan O'Neil) who becomes rich by inventing the "bottomless pants".  What were they smoking?   (Also starring the late great Richard Kiel – you know him as Jaws from the James Bond movies.)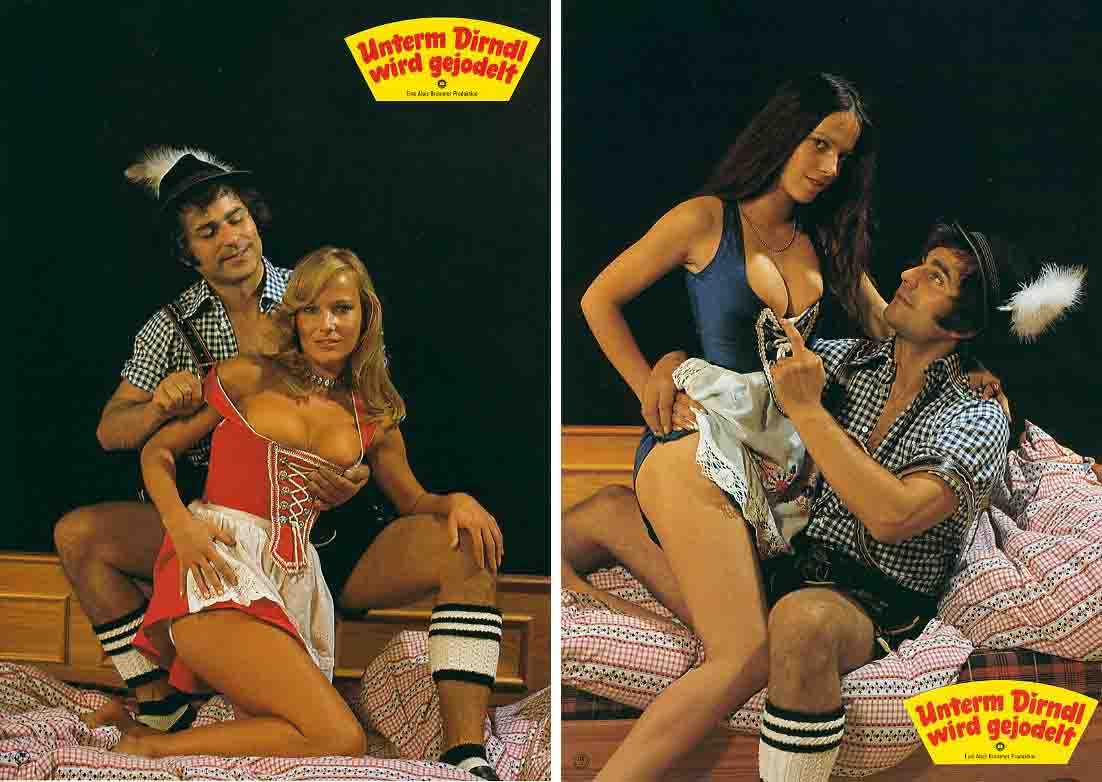 Unterm Dirndl wird gejodelt (1973).  For some reason, sex romps set in rural Bavaria were common in the 1970s.  It was a strange time – what can I say?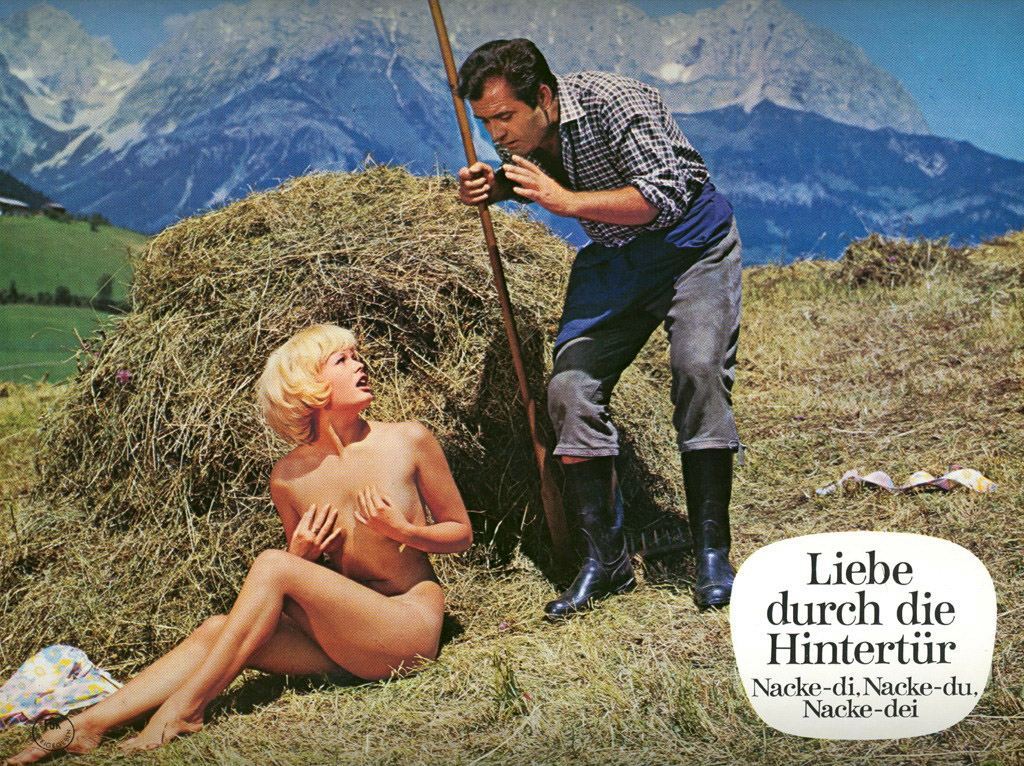 As I said, rural Bavaria was a hotbed of sex comedies.  This is my favorite if only for the "Nacke-di, Nacke-du, Nacke-dei"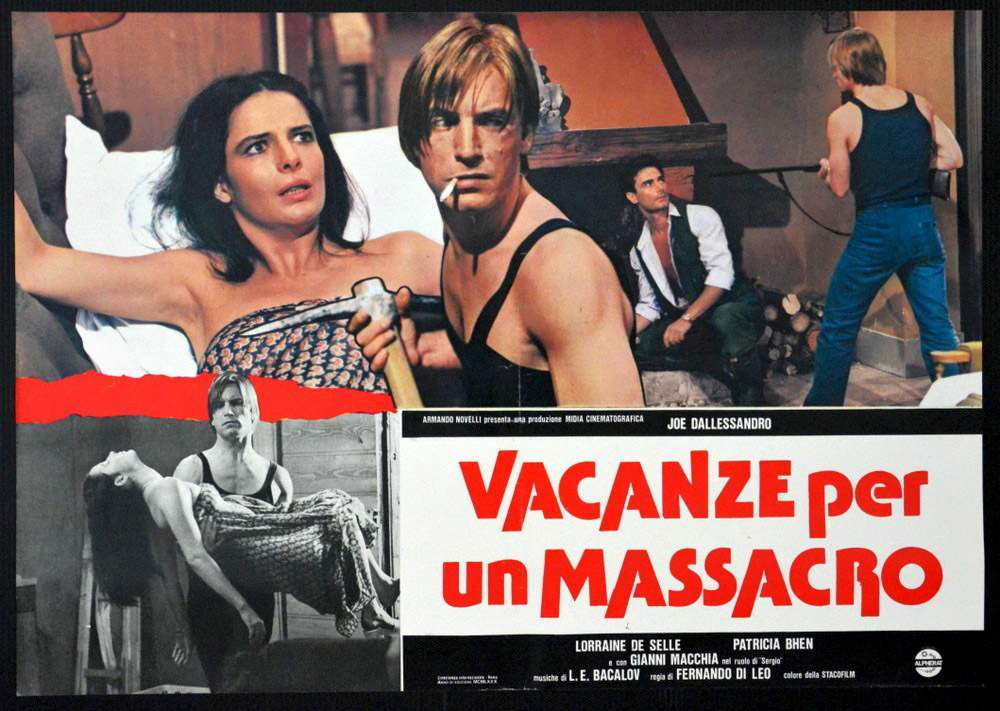 It's getting near Christmas and time to think about some holiday viewing.  Might I not recommend Madness (1980) "Vacanze per un massacro" (original title).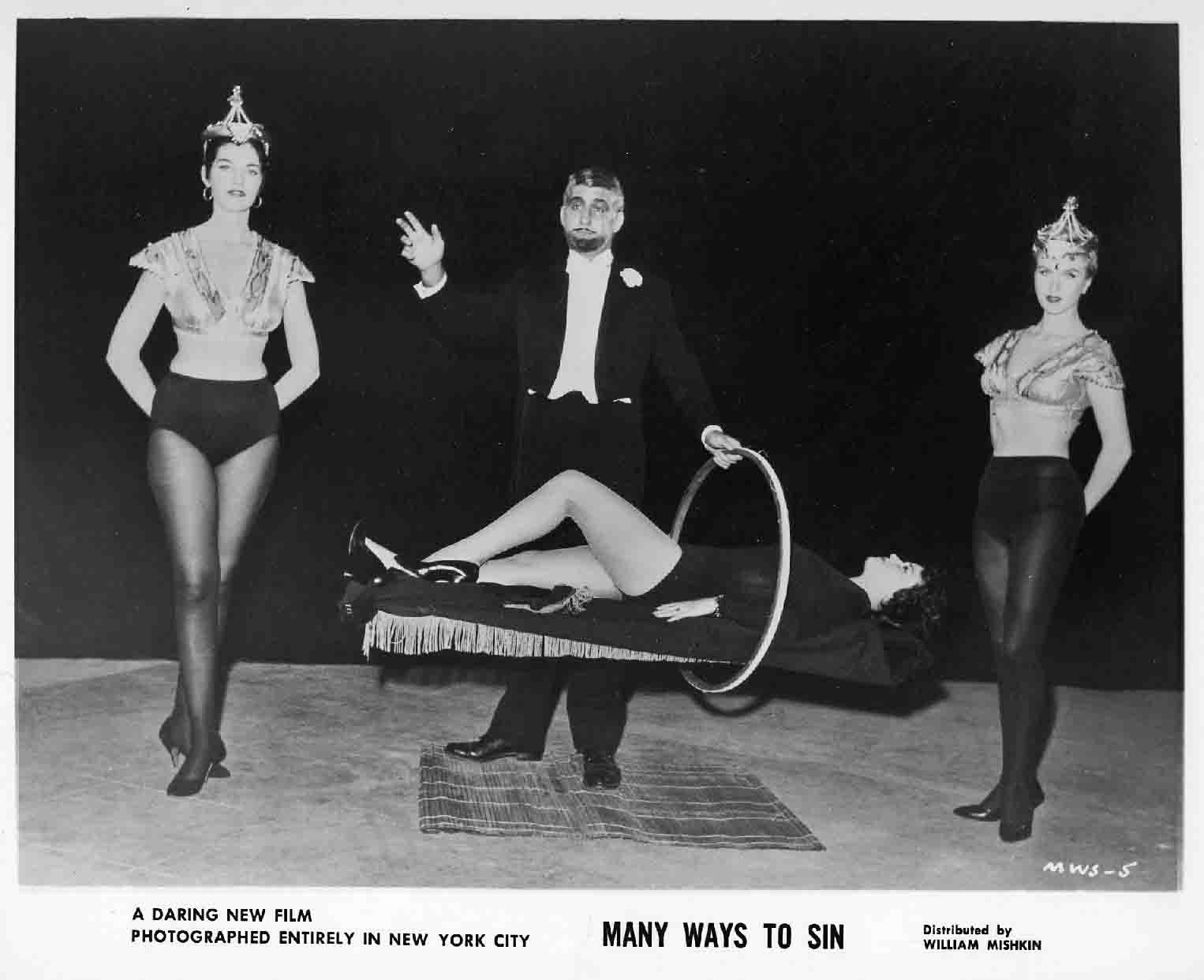 Many Ways to Sin (1960)
Look, I'm not a big fan of magic acts either, but I wouldn't call it a sin.  Corny and lame maybe, but not a sin.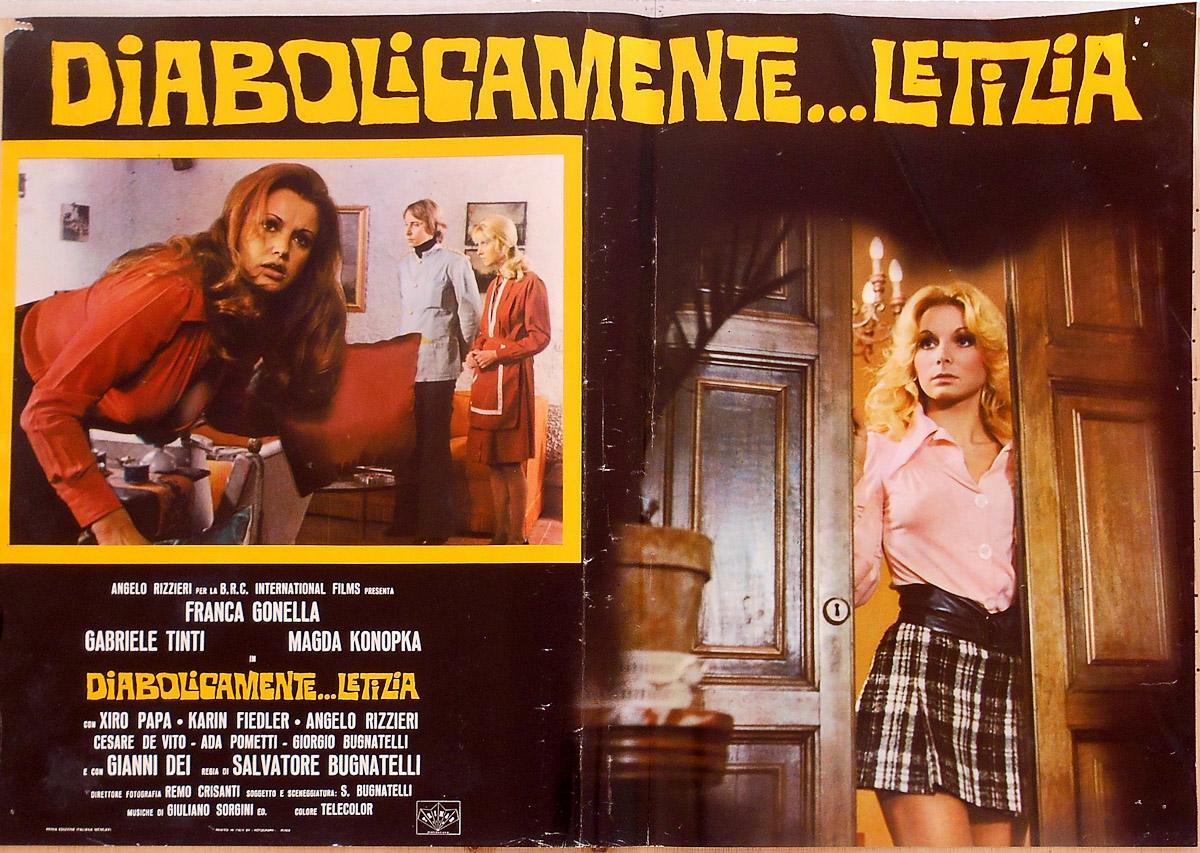 Sex, Demons and Death (1975) original title "Diabolicamente… Letizia"
Hopefully the Sex, Demons and Death come in that order.  ", Death, Demons and Sex" might be a little disturbing.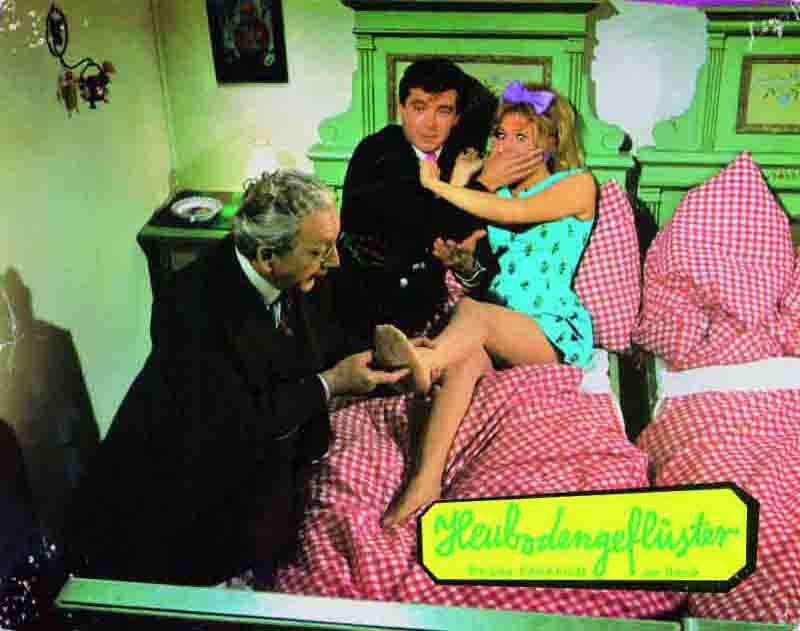 Heubodengeflüster (1967) – No earthly idea what's going on in this West German flick, but I assume it's an awkward watch.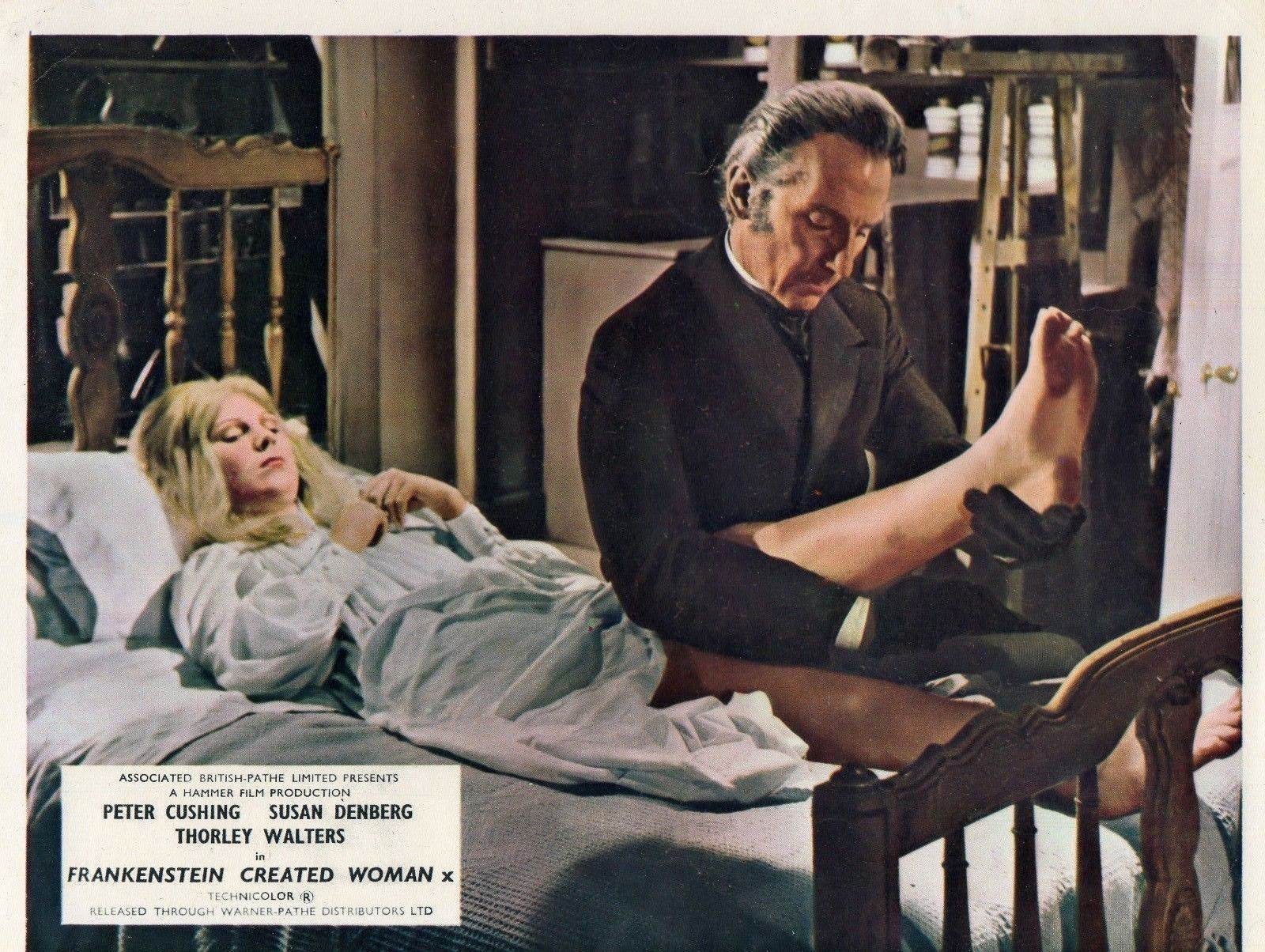 What's with lobby cards and mad doctors examining bedridden women's feet?  There has to be a connection.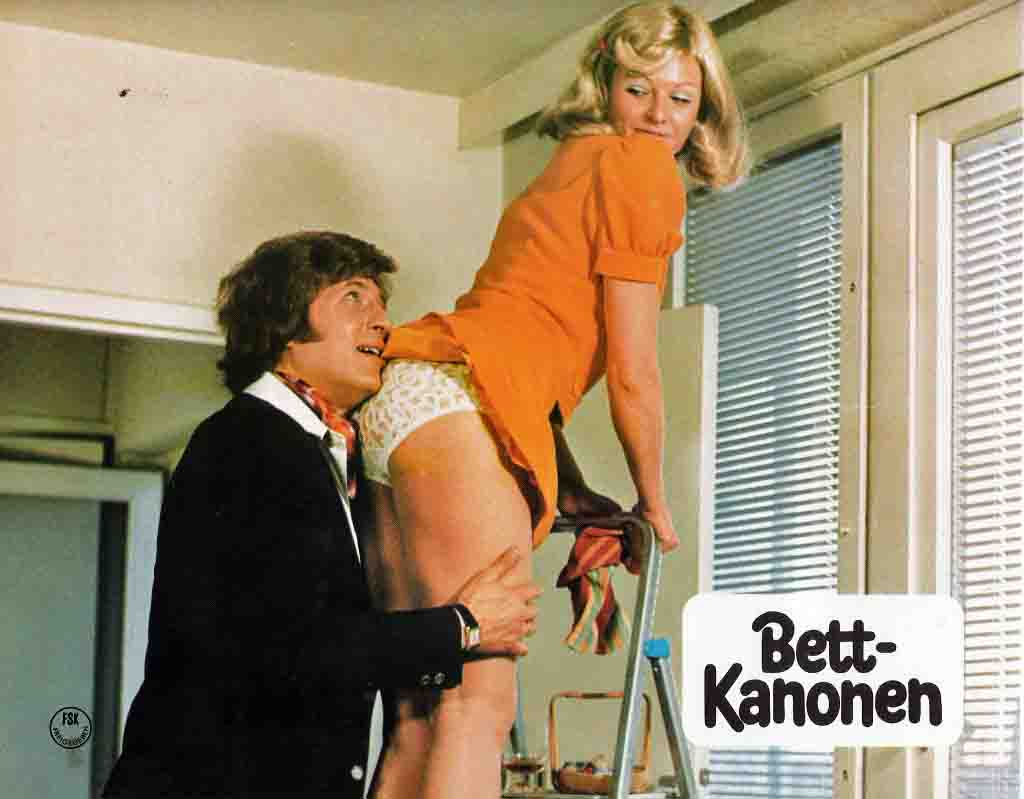 AKA Swingin' Swappers (1973).  Wife swapping was a "thing" in the 70s.  Aren't we all so surprised?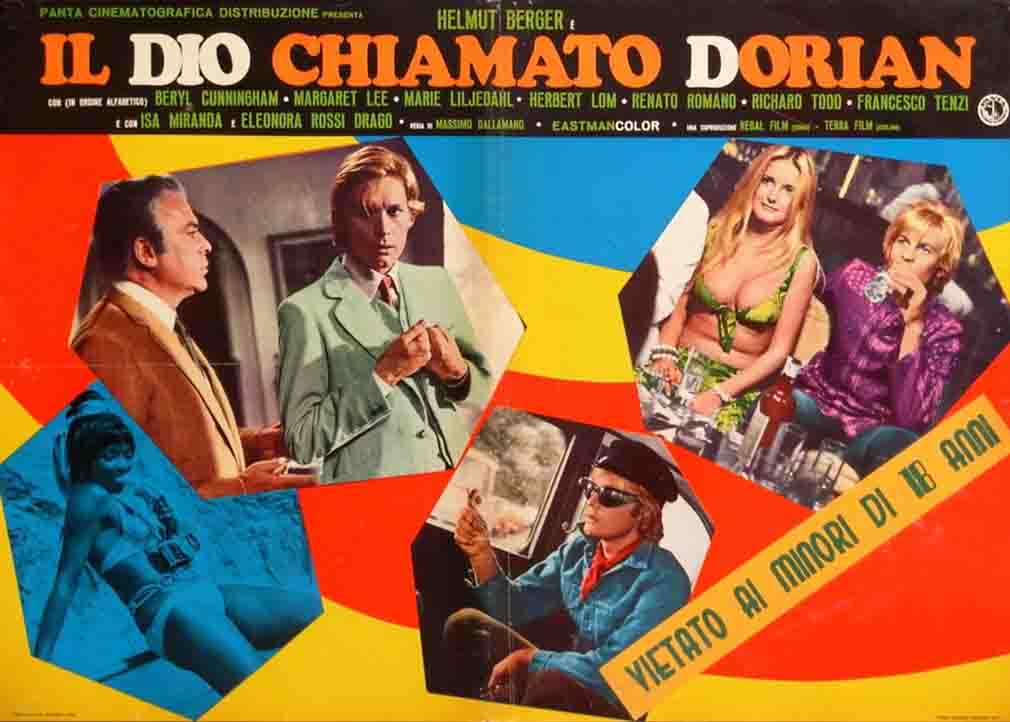 The Evils of Dorian Gray (1970) "Das Bildnis des Dorian Gray" (original title)
When your kids ask, "Daddy, what were the Sixties like?" show them this psychedelic trainwreck.  Eventually, the shock will wear off, and your children will be back to normal (with the help of intense therapy).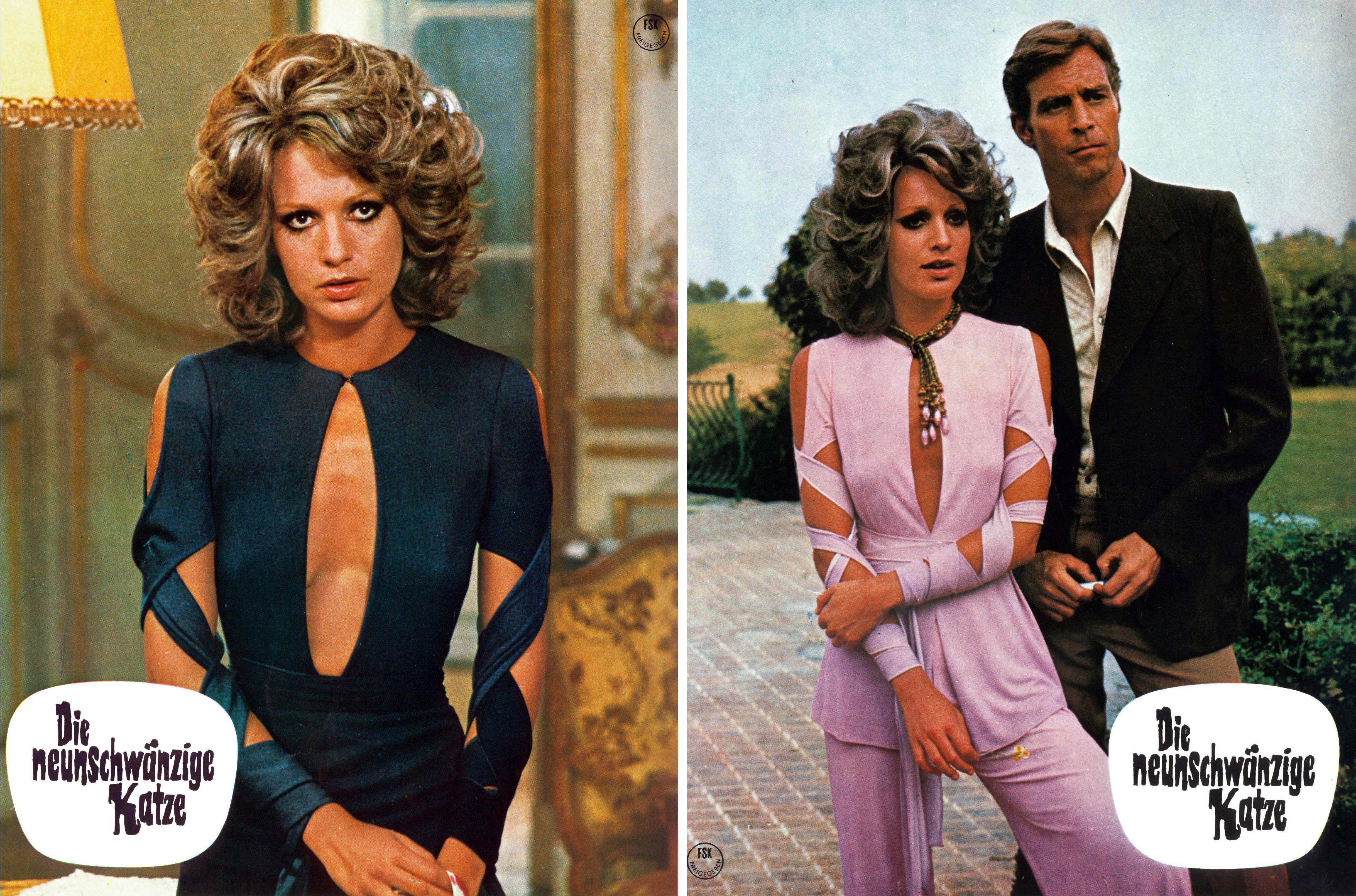 Die neunschwänzige Katze (The Cat O'Nine Tails)  – a Dario Argento film which I haven't seen, but I'm diggin the wardrobe.  Trailer found here.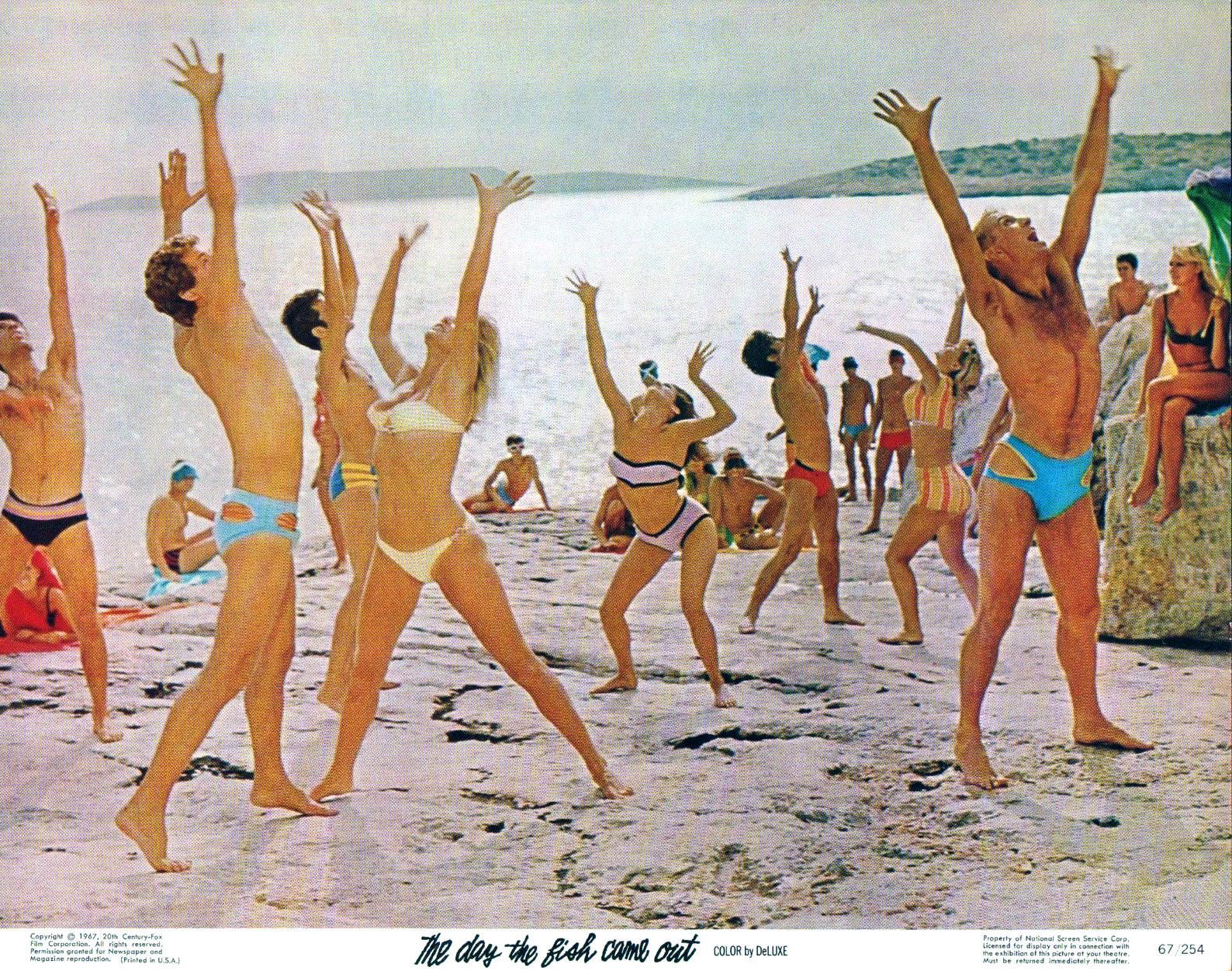 The Day the Fish Came Out (1967) – of all the many beach movies of the Sixties, this may very well be the strangest.  If you doubt me, read the plot synopsis.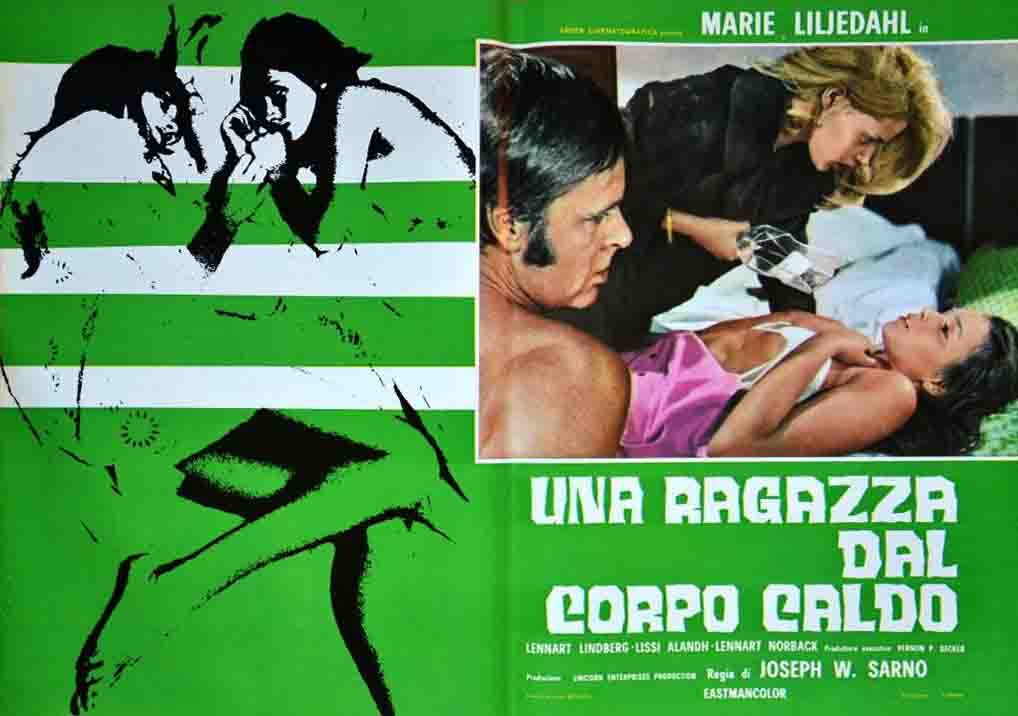 The Seduction of Inga (1971)  "Någon att älska" (original title)
I don't know about you, but I wouldn't call threatening with a broken bottle a "seduction"… but I guess I'm old fashioned.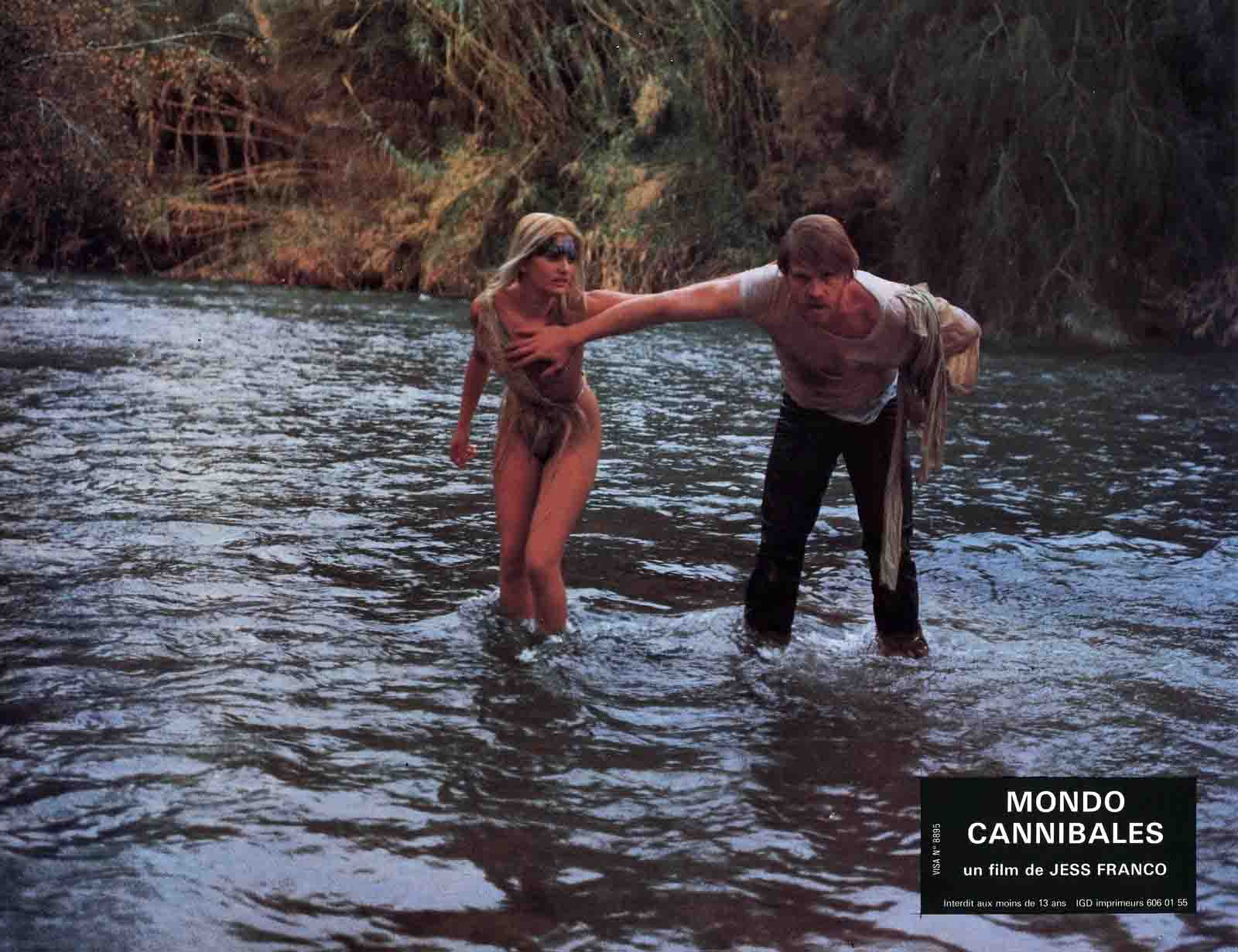 White Cannibal Queen (1980) "Mondo cannibale" (original title)
Is this man reaching out to protect the Cannibal Queen…. or is it a flimsy excuse to grab a feel?  (Methinks it's the latter)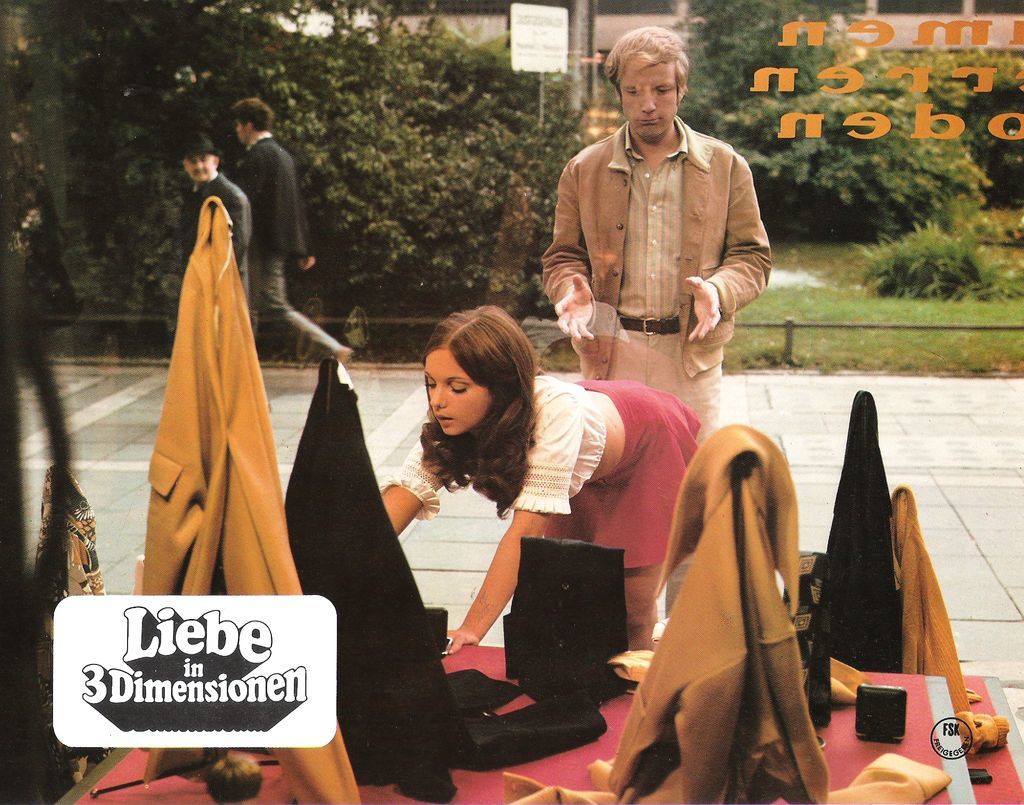 Liebe in 3 Dimensionen (1973) –  In which you can enjoy 70s males aimlessly grabbing ladyparts in three dimensions!