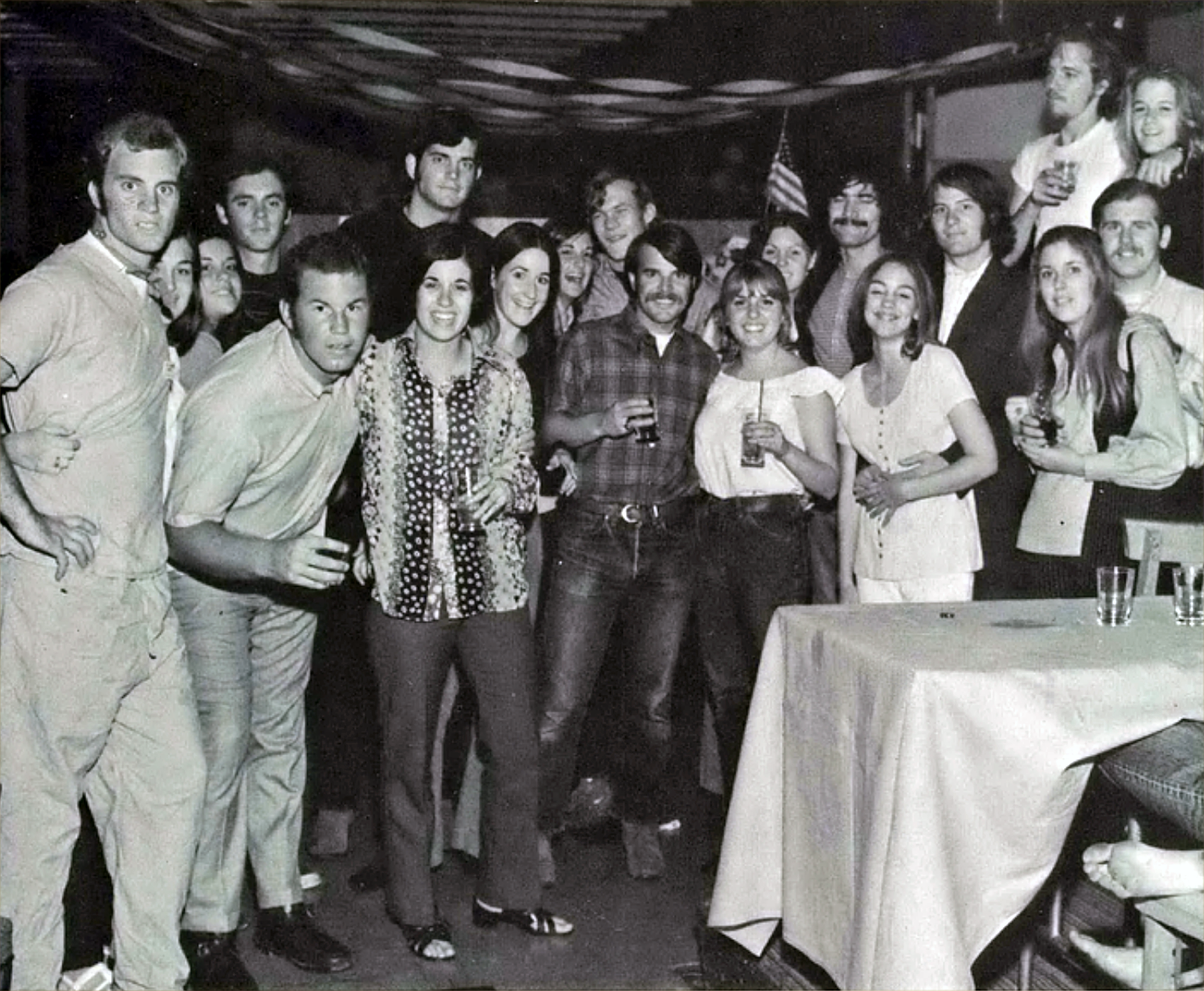 The 1970s have arrived.  It's time to party.
What do you get when the largest generation in the history of the world, the Baby Boomers, all converge on college campuses at once?  Naturally, you get the biggest, longest-sustained party the planet earth has ever known.
Here are some snapshots from those years – from all-out throw-downs at the frat house to just beer 'n' poker night. The Boomers enjoyed every minute of the 1970s, although they may not remember much of it.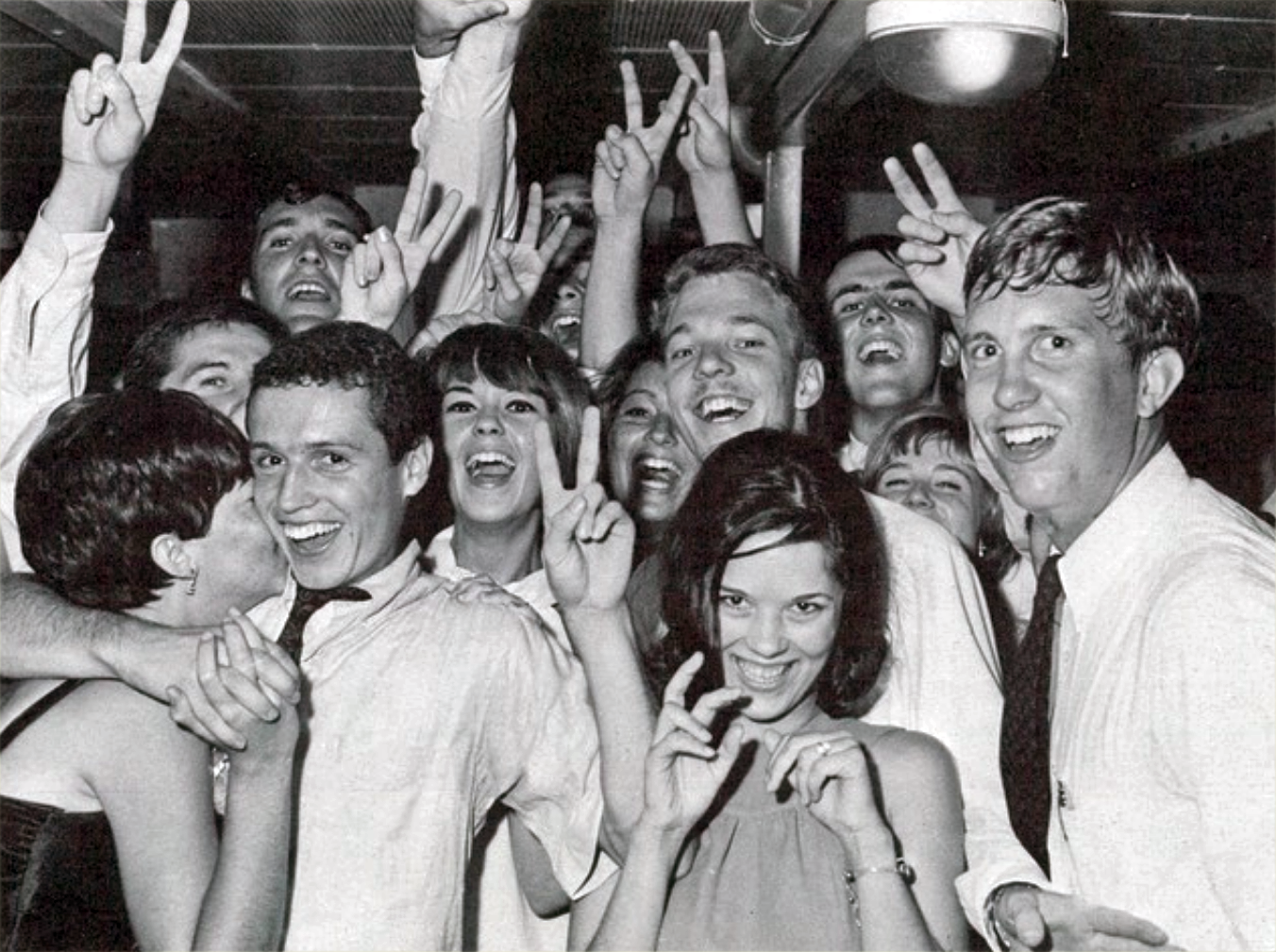 These kids have worked up quite a sweat partying.  Let's hope they wore plenty of deodorant before lifting their arms to flash the peace symbol.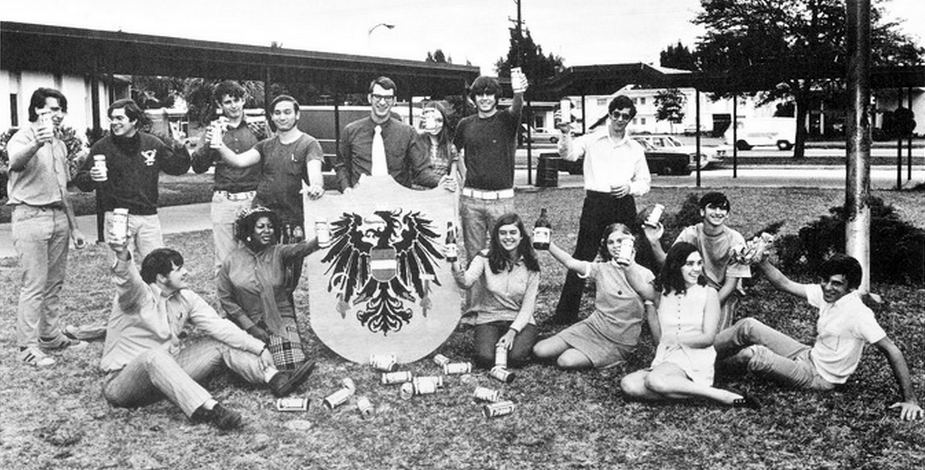 You have to love those old Budweiser cans with the pop tops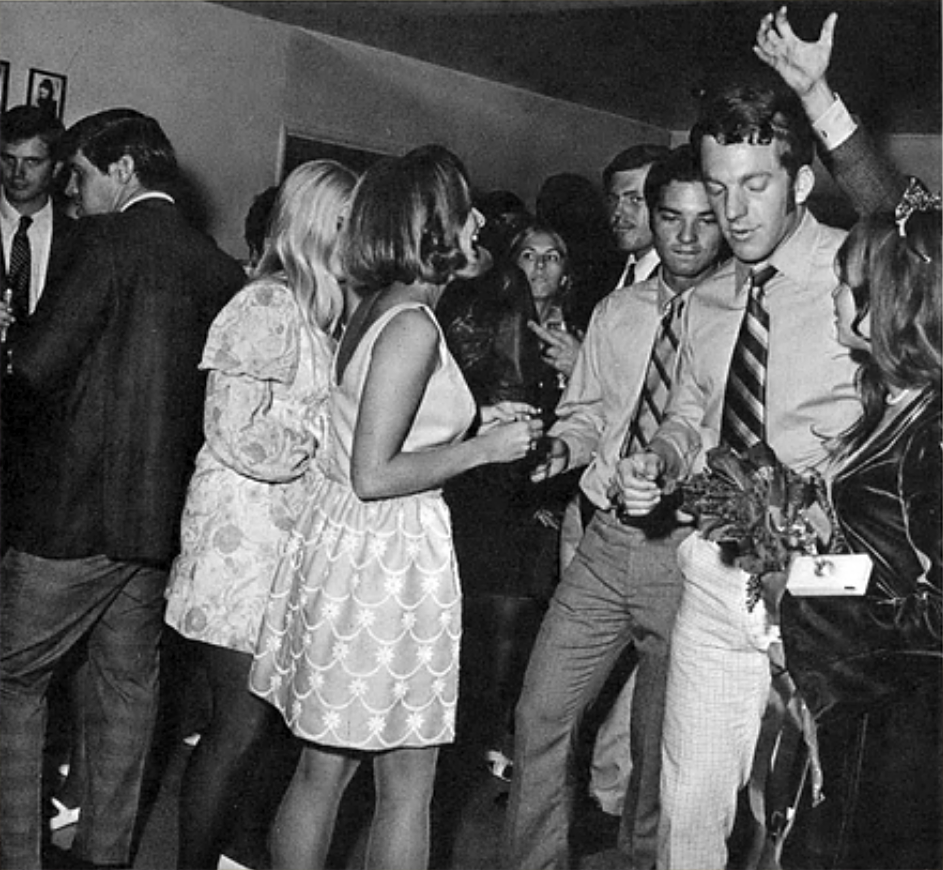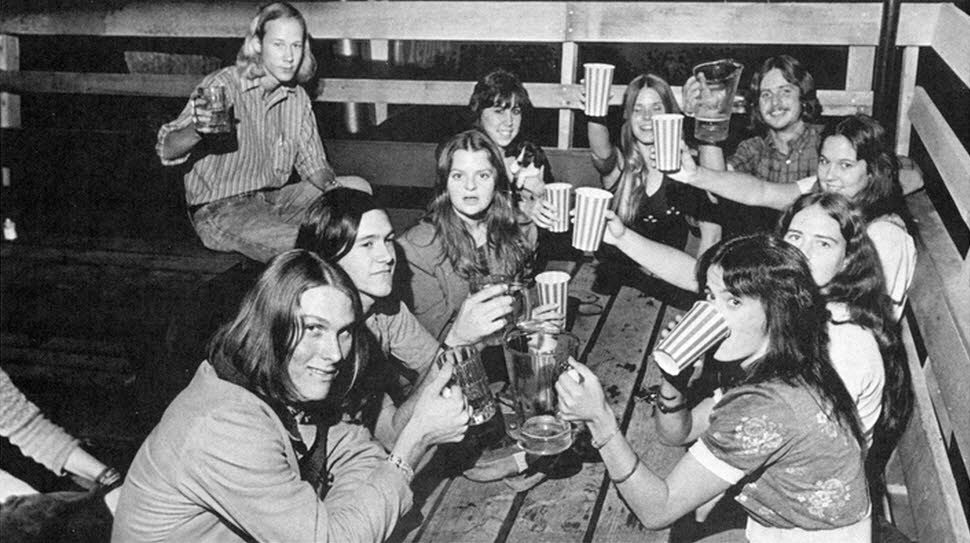 Beer: The reason I get up in the morning and the reason I pass out at night.  Cheers.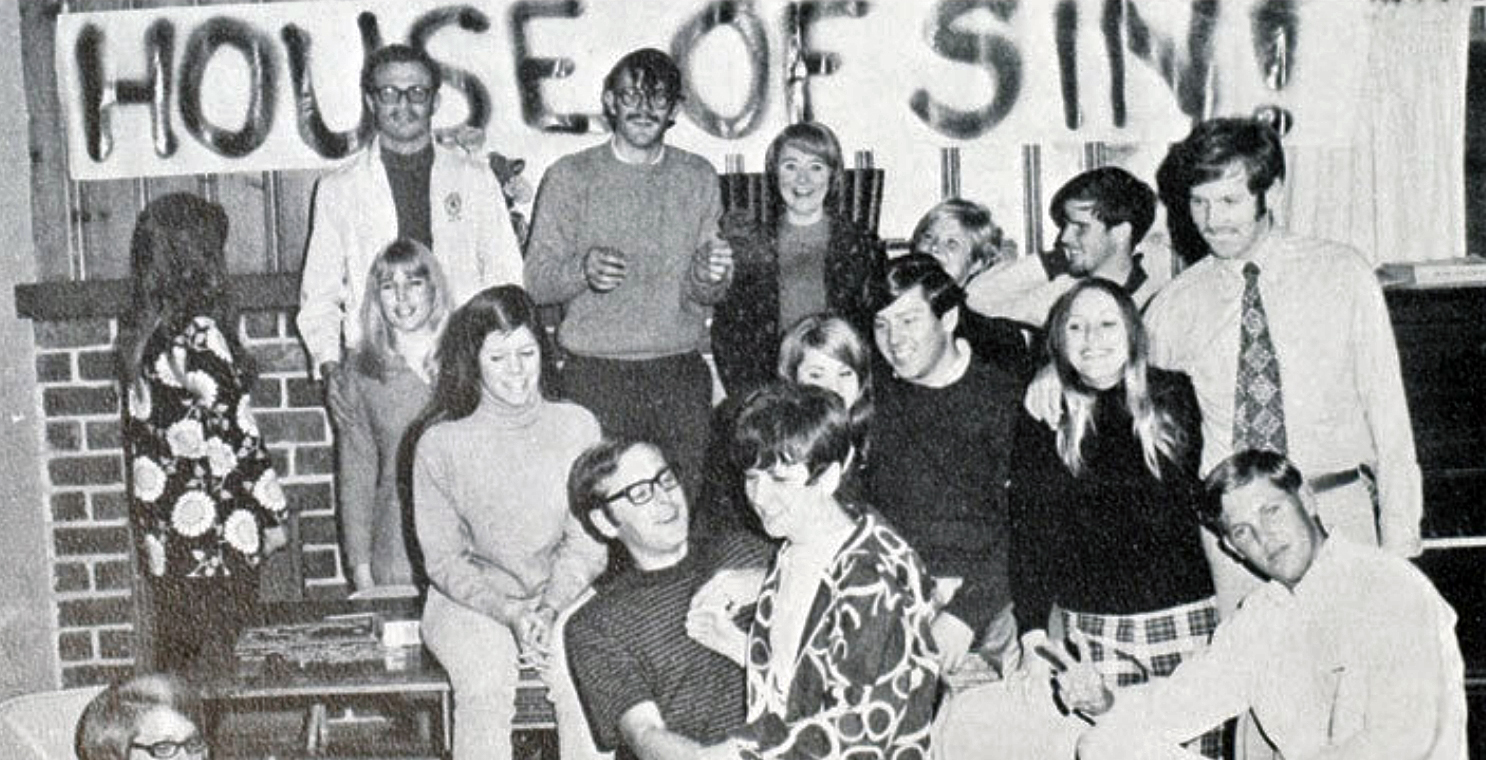 I wish I could tell you more about this "House of Sin".  I know it was taken in 1970 at Fullerton Junior College in California.  Beyond that, the House of Sin is a mystery.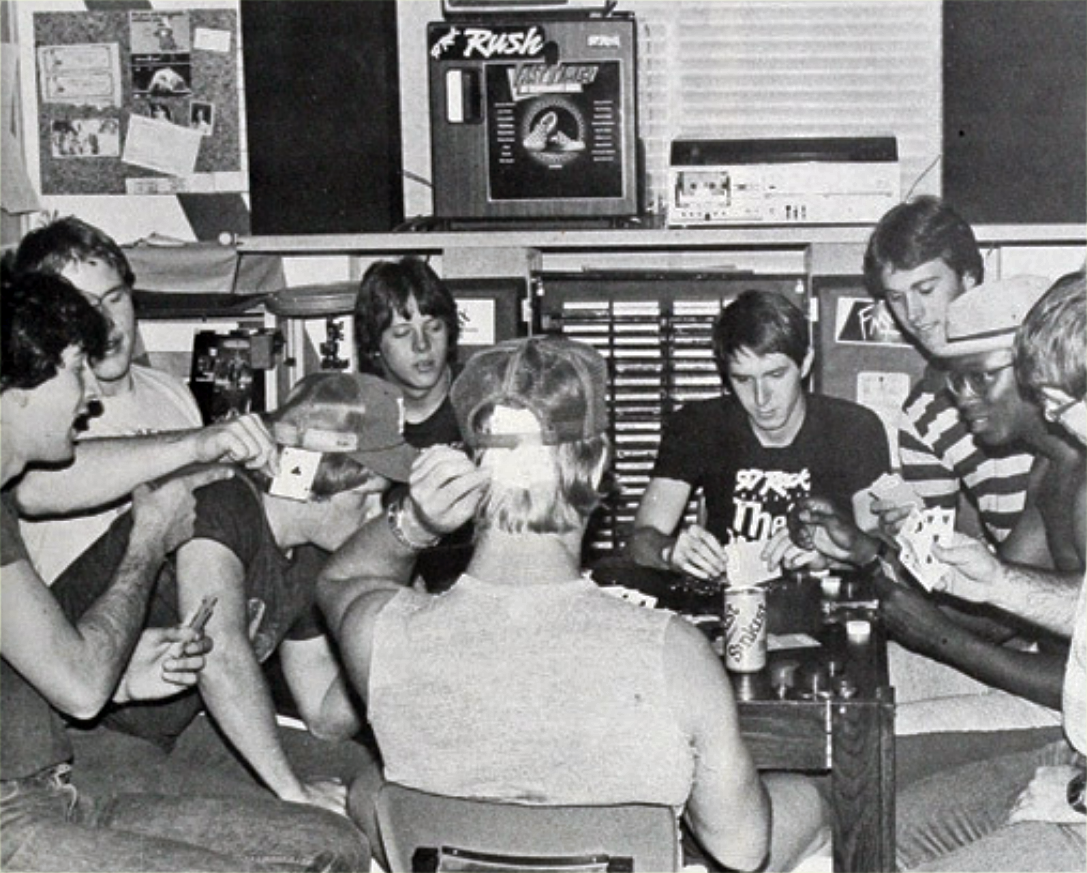 This picture comes from 1982 Texas, featuring a Rush bumper sticker, a Fast Times at Ridgemont High record, and an old-school Sunkist can.  Nice.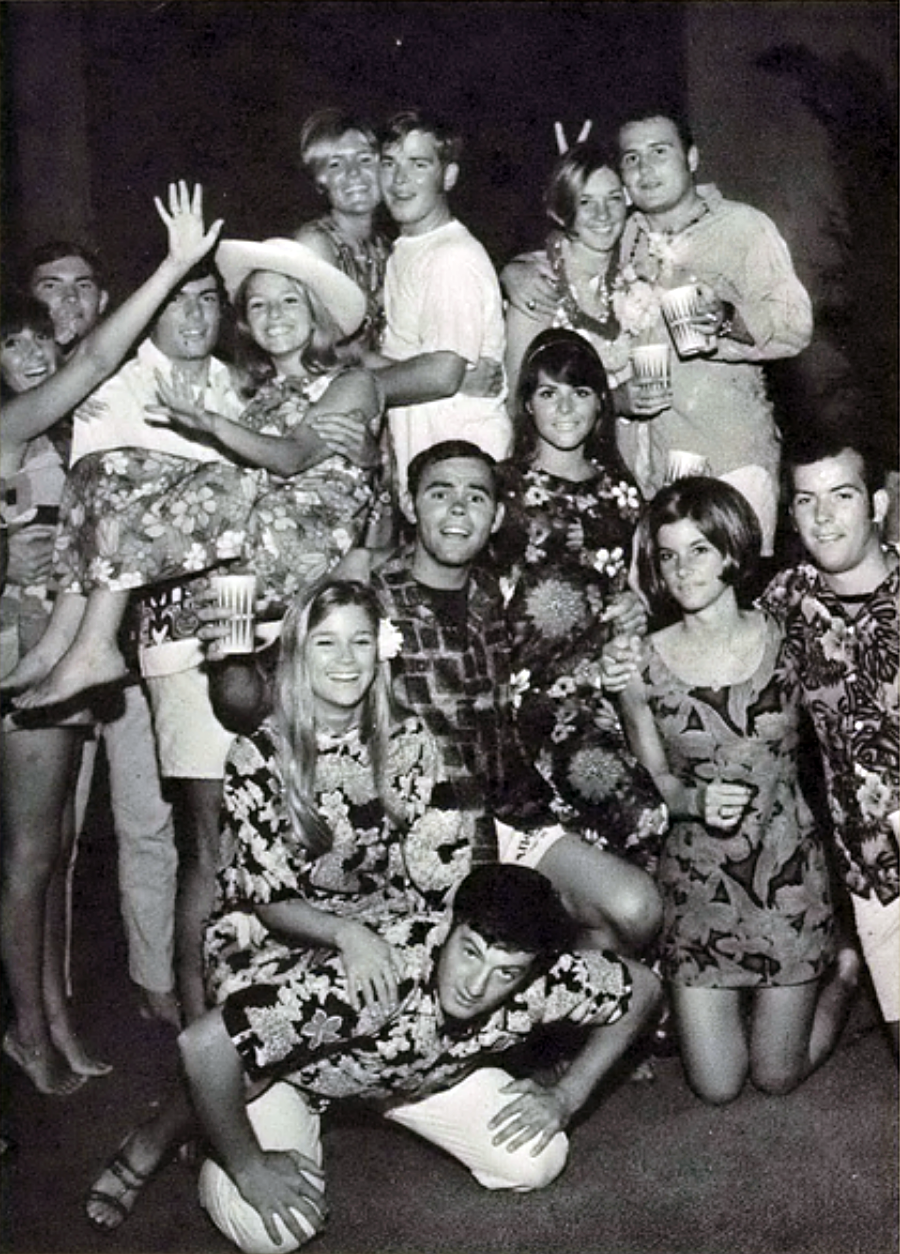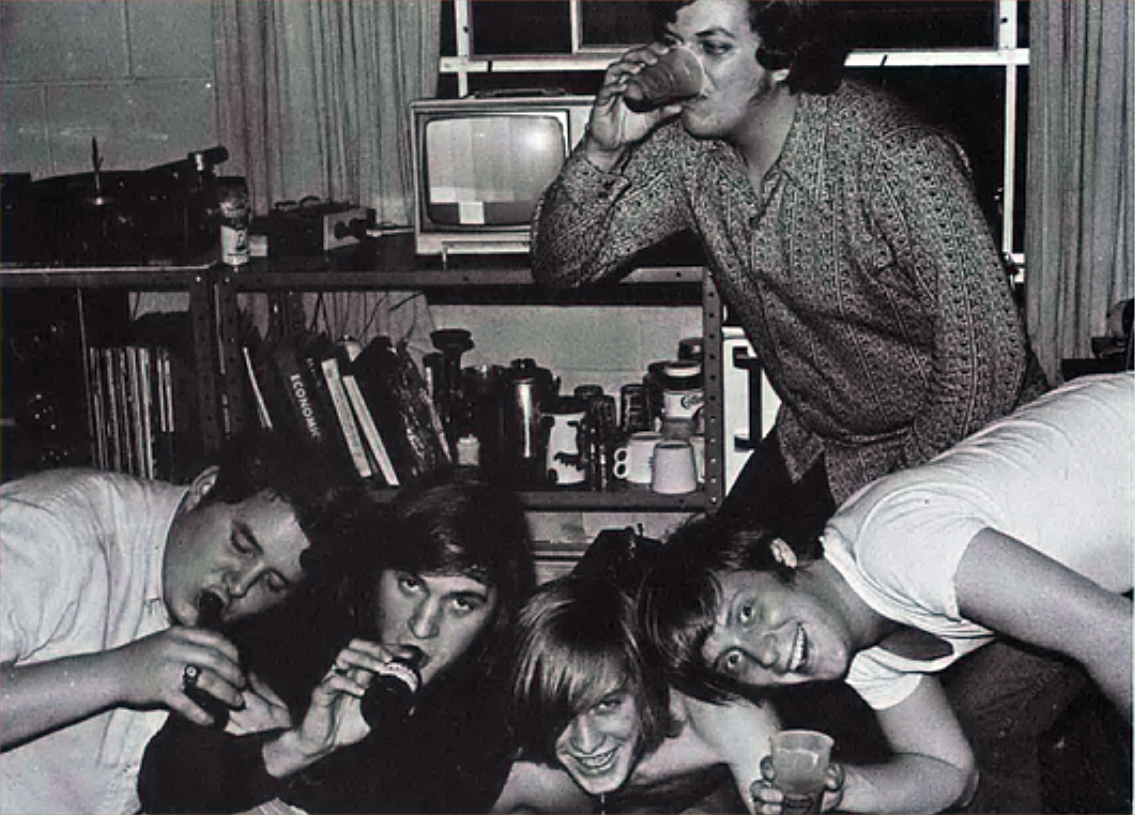 These guys are now your high level business execs, attorneys and medical professionals.  Let that sink in.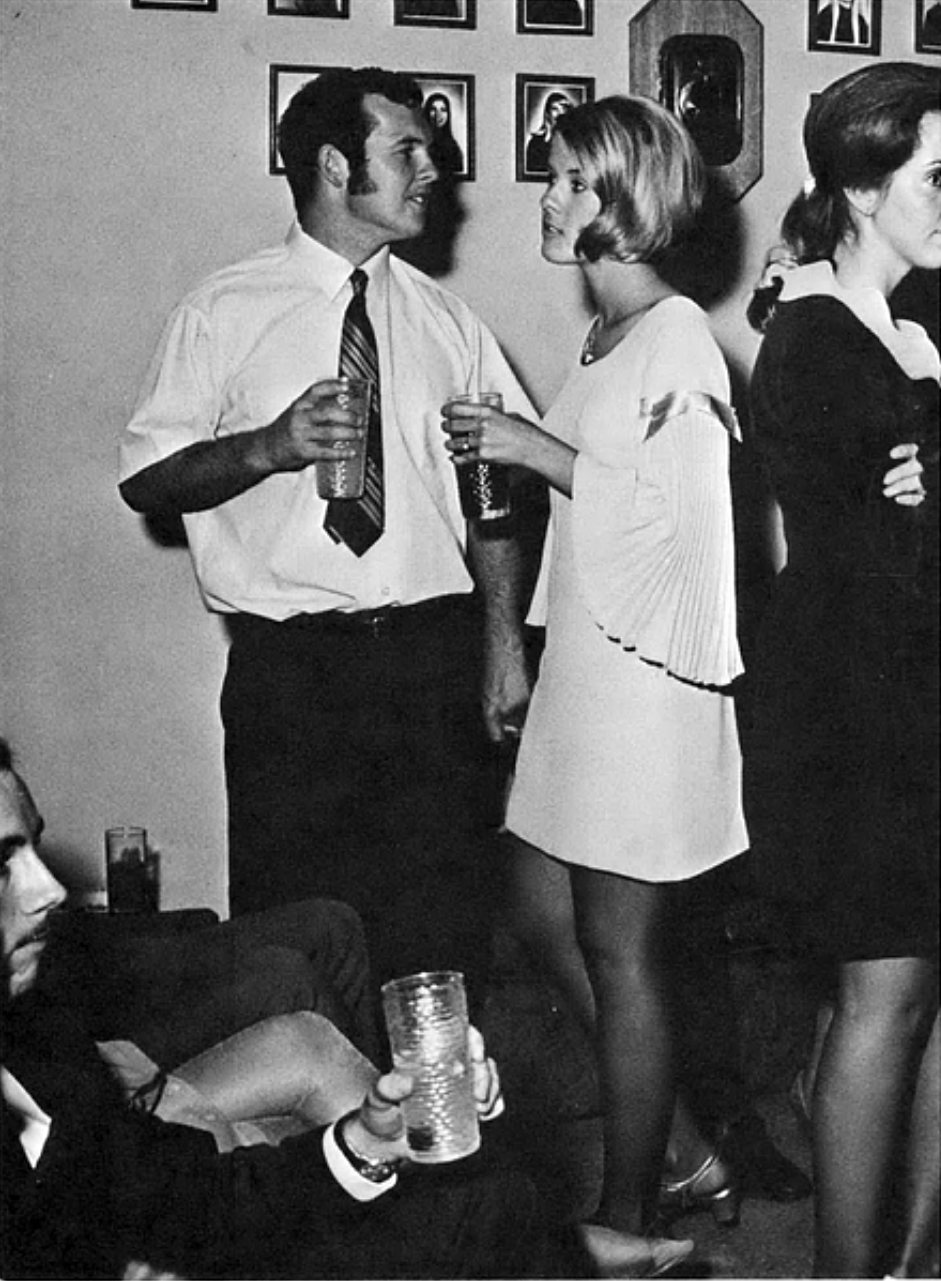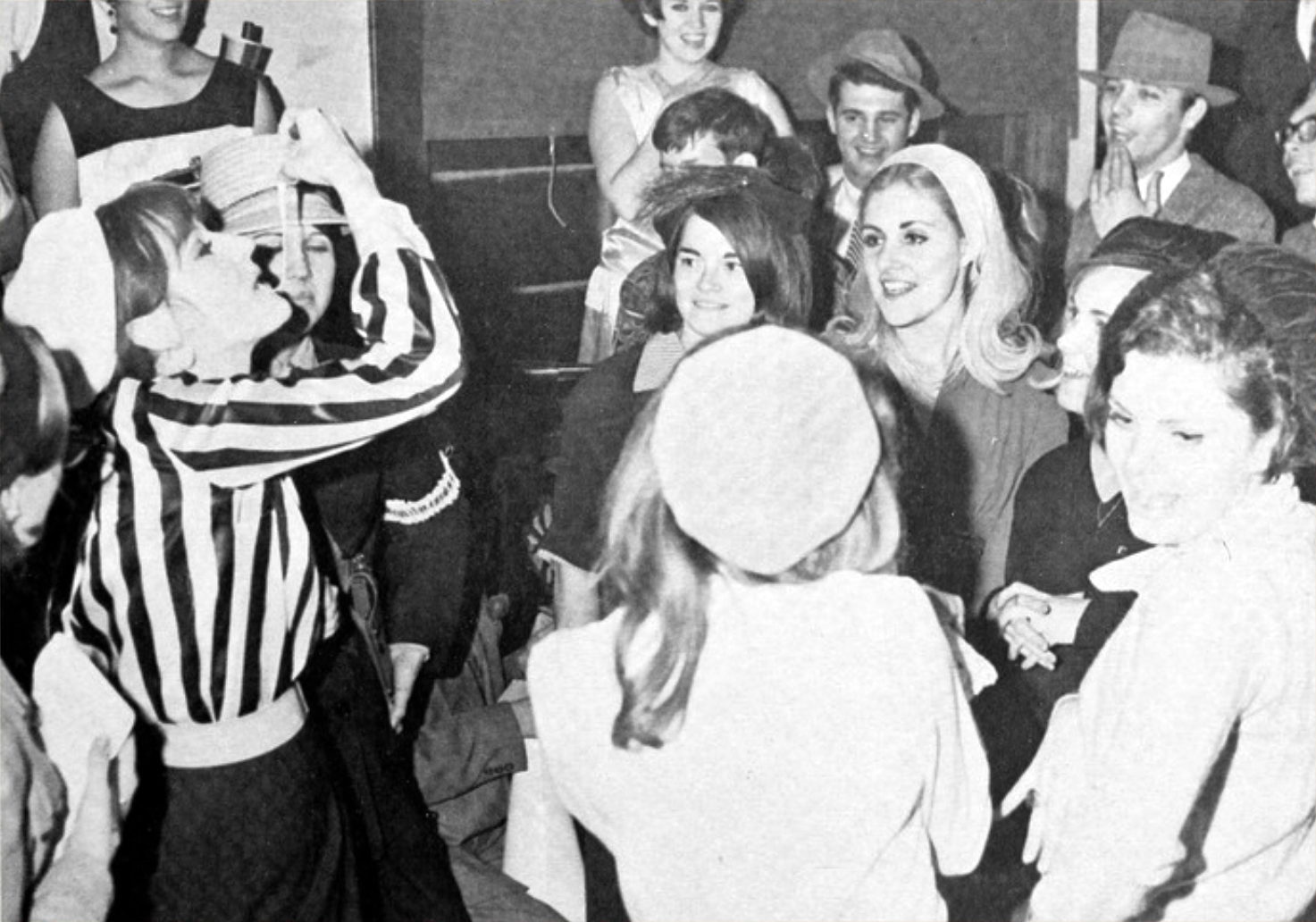 I'm not quite sure what this girl is ingesting. It looks to be chewing gum, but I'll leave it to your imagination.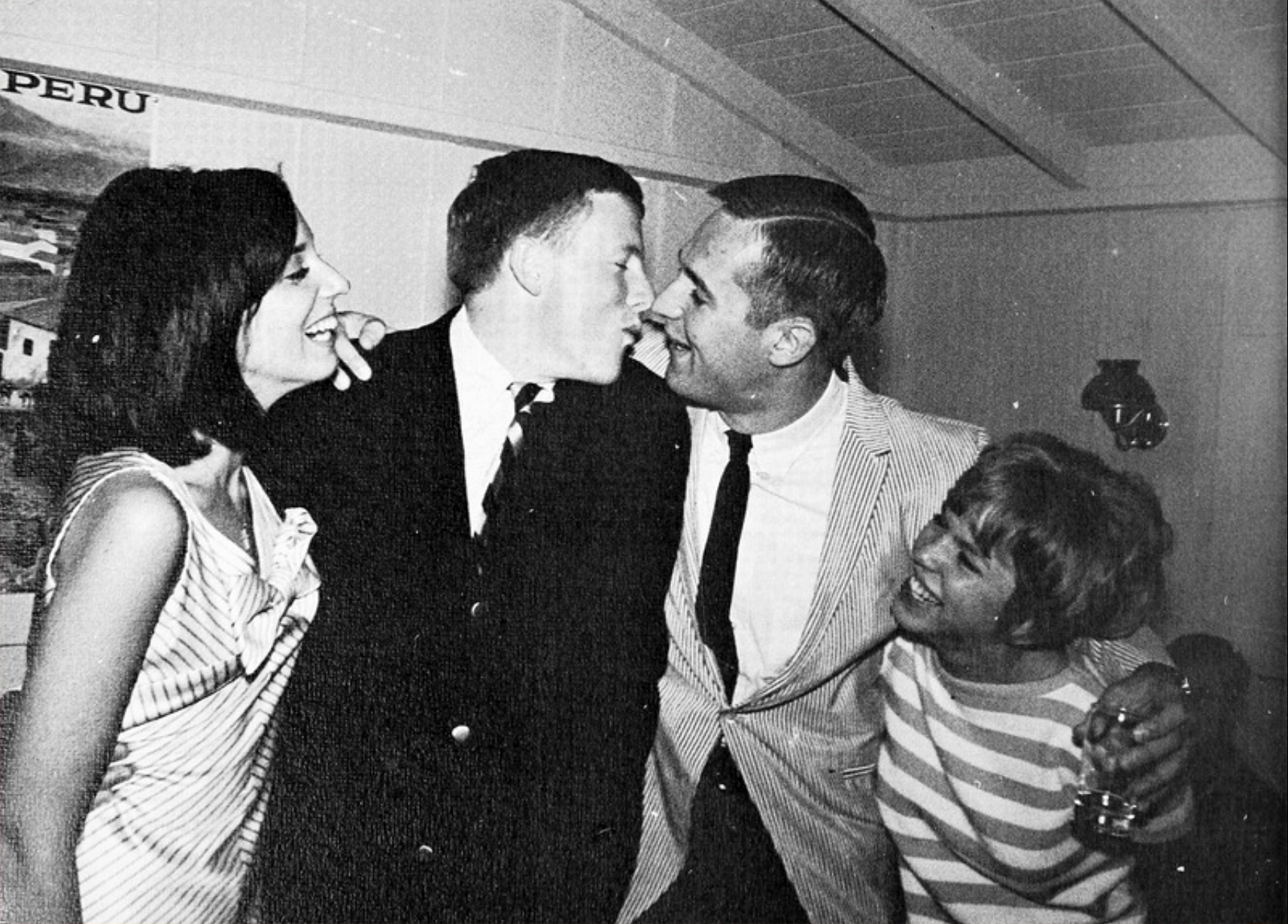 From a University of Santa Clara yearbook… I'm going to go out on a limb and guess that this kiss done for laughs was just a flimsy excuse for these two fellows to lock lips.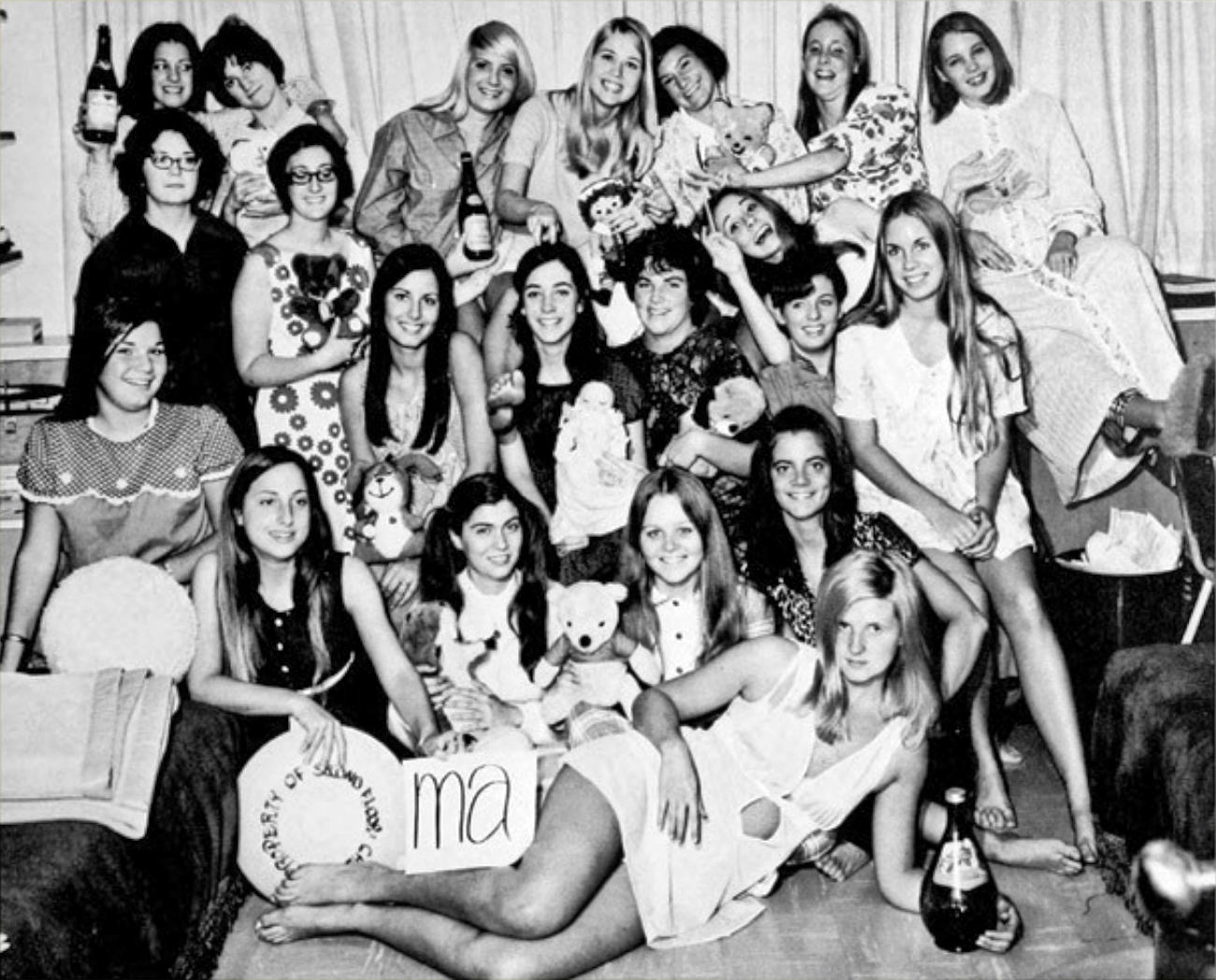 A found photo of the "second floor" of a dorm, featuring girls, wine, and teddy bears.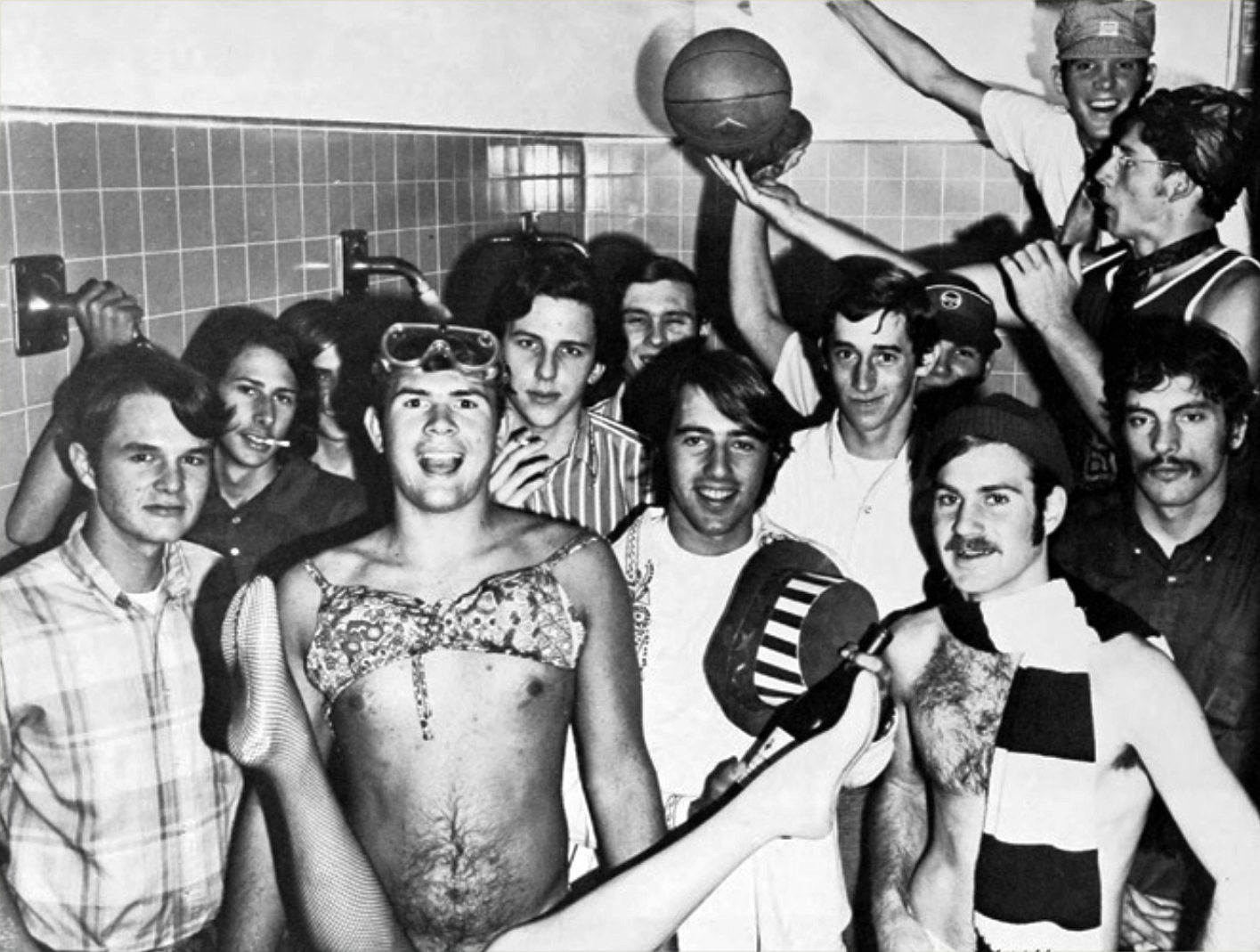 Imagine being a girl and this greets you as you open up the frat house door.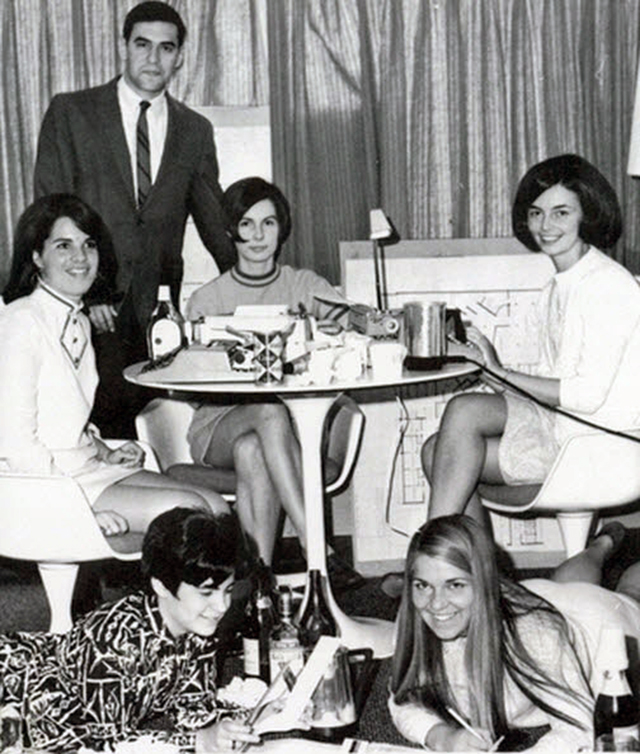 Considering the amount of booze in the room, and there are five girls to one guy – the odds are definitely in this dude's favor.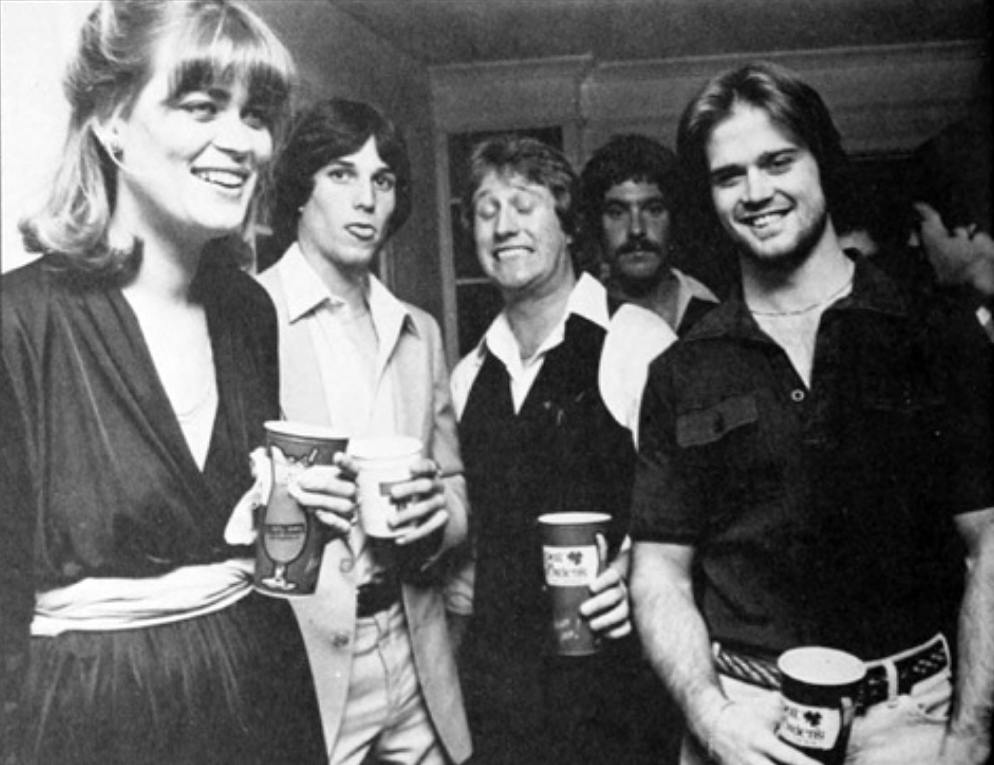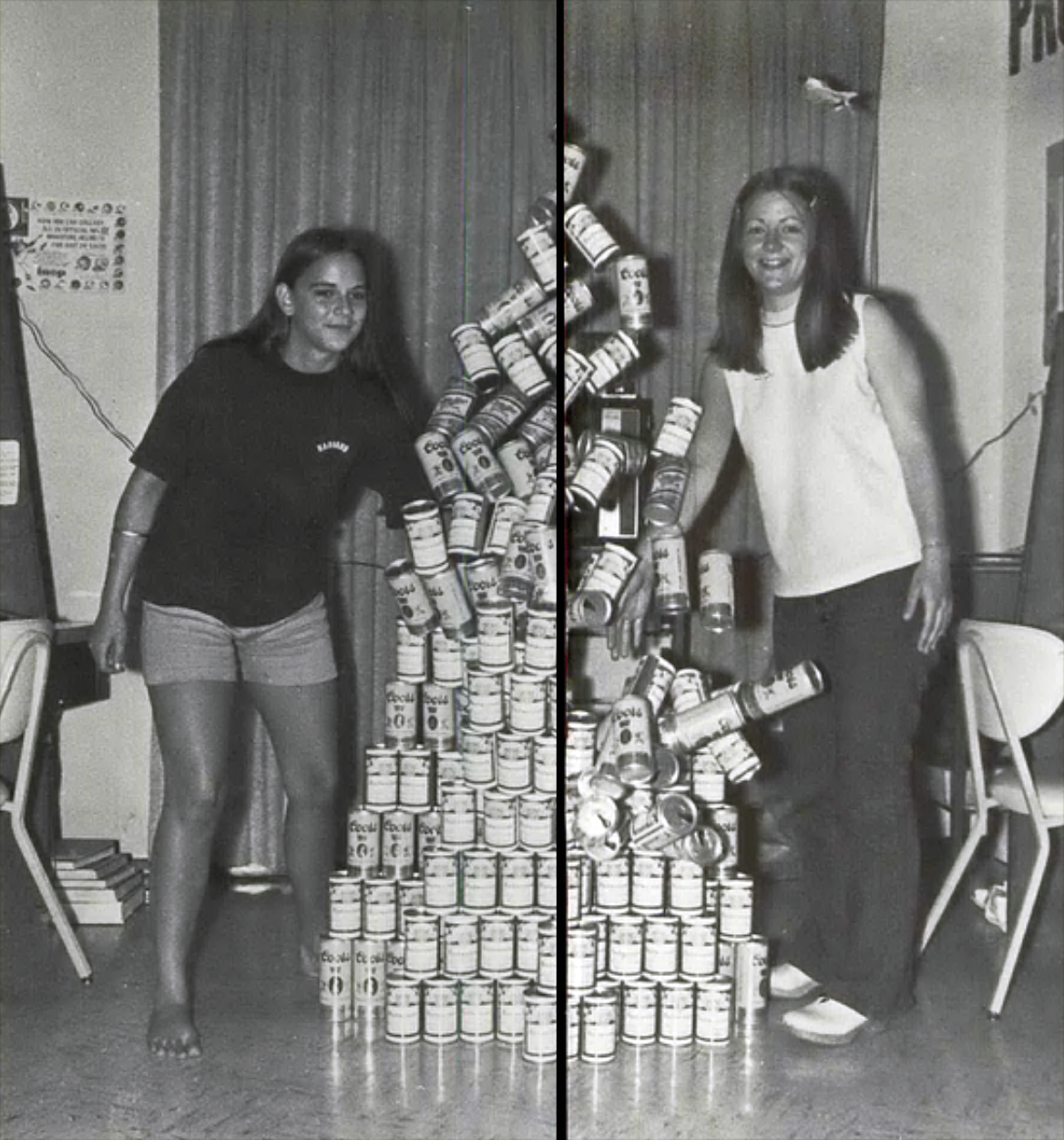 Coors and Budweiser – the official beers of the 1970s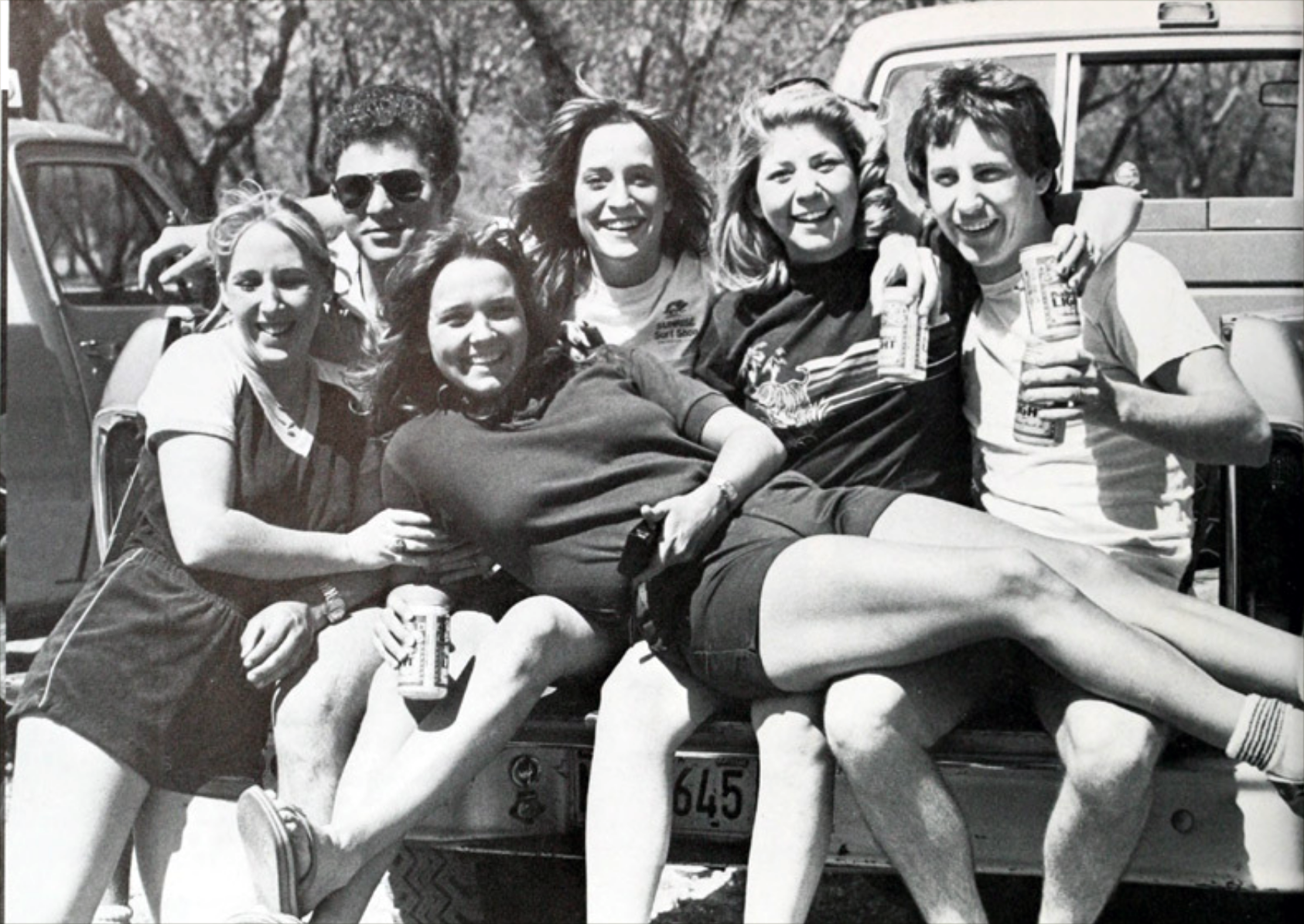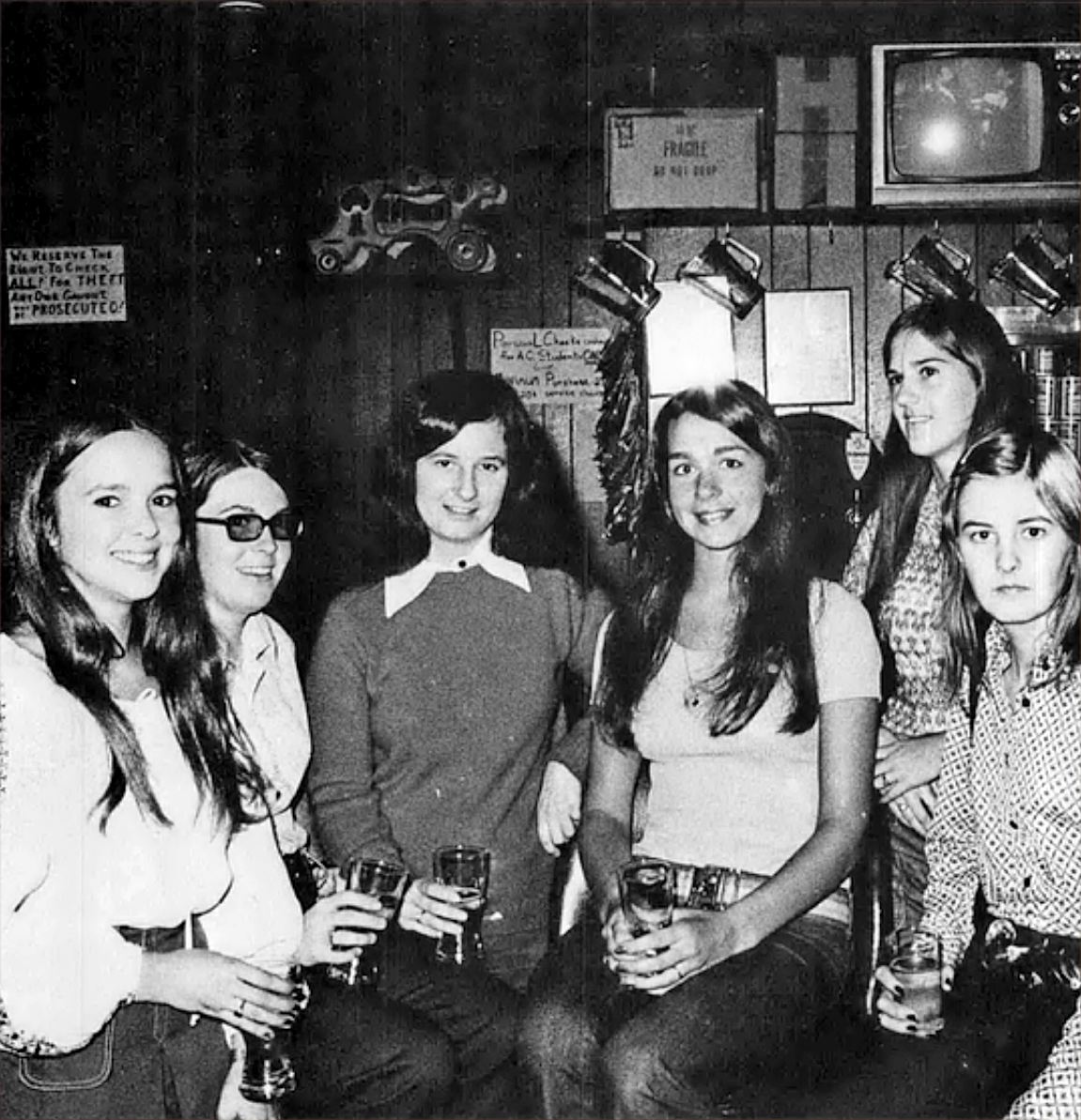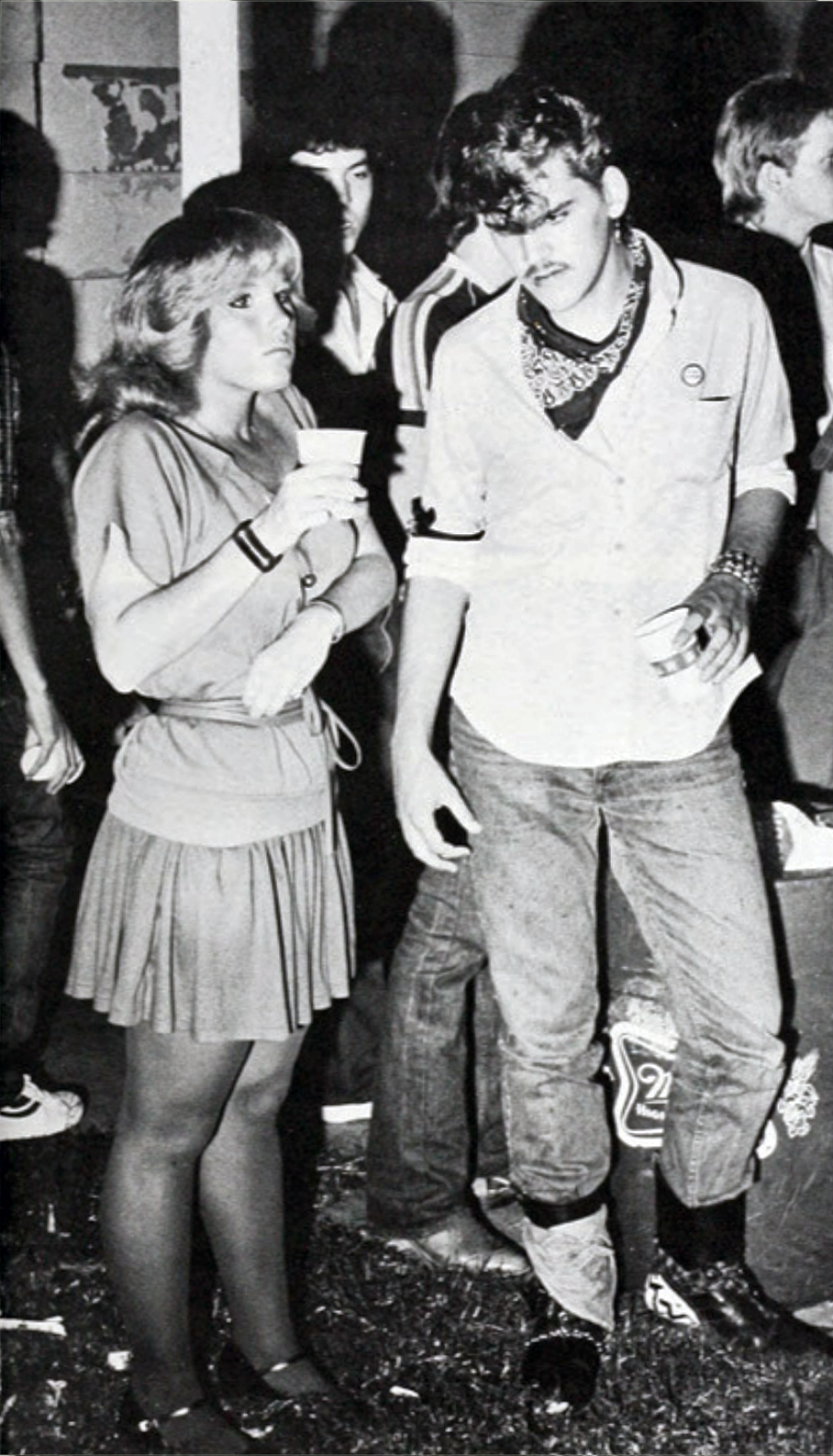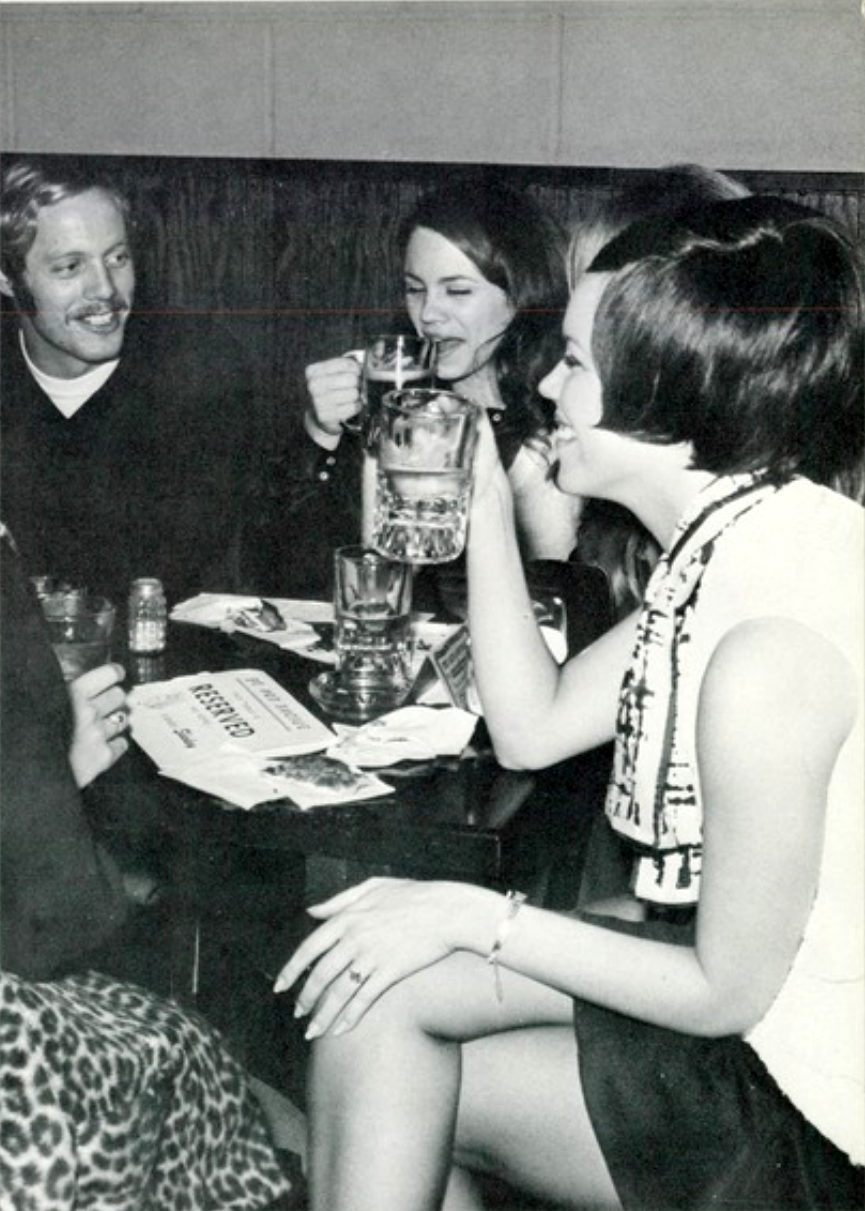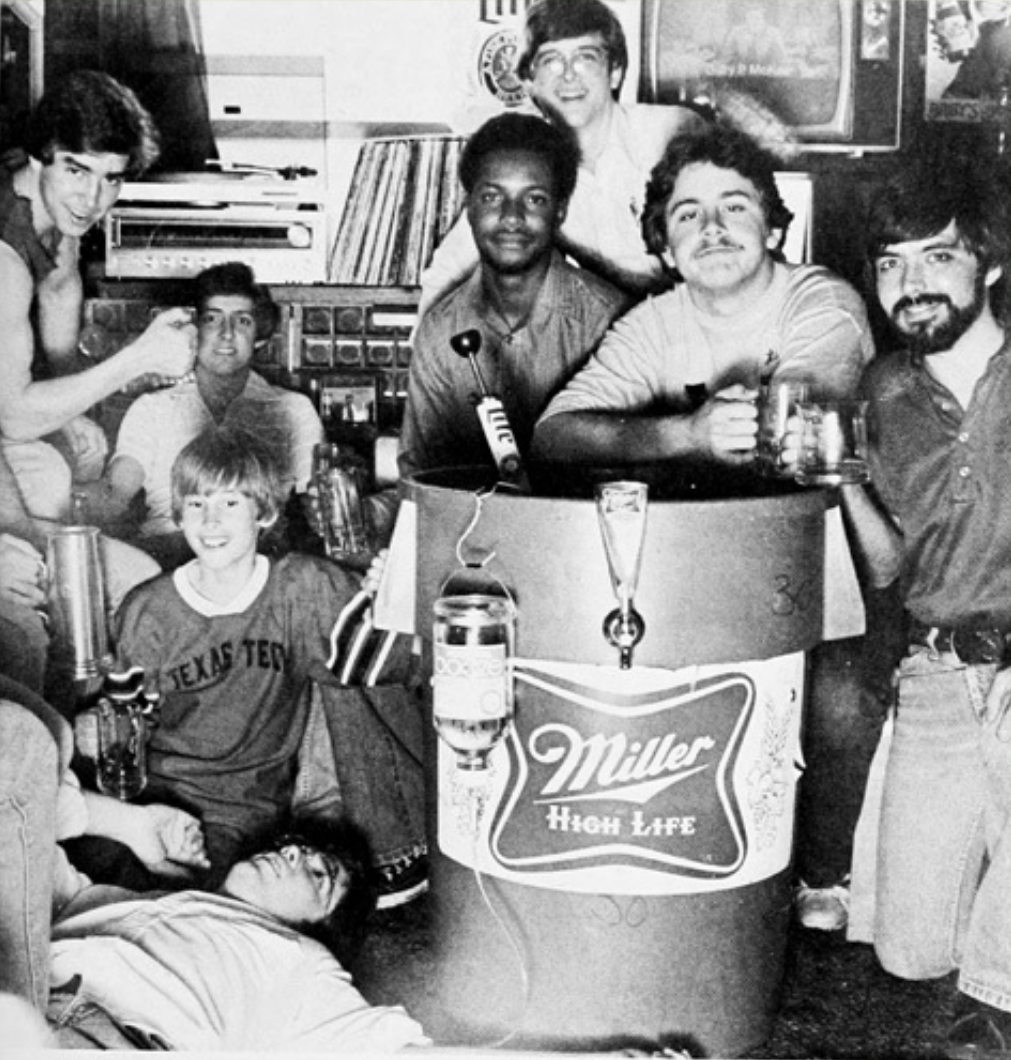 From 1979.  Is it just me, or does the kid in the Texas Tech shirt seem a tad on the young side?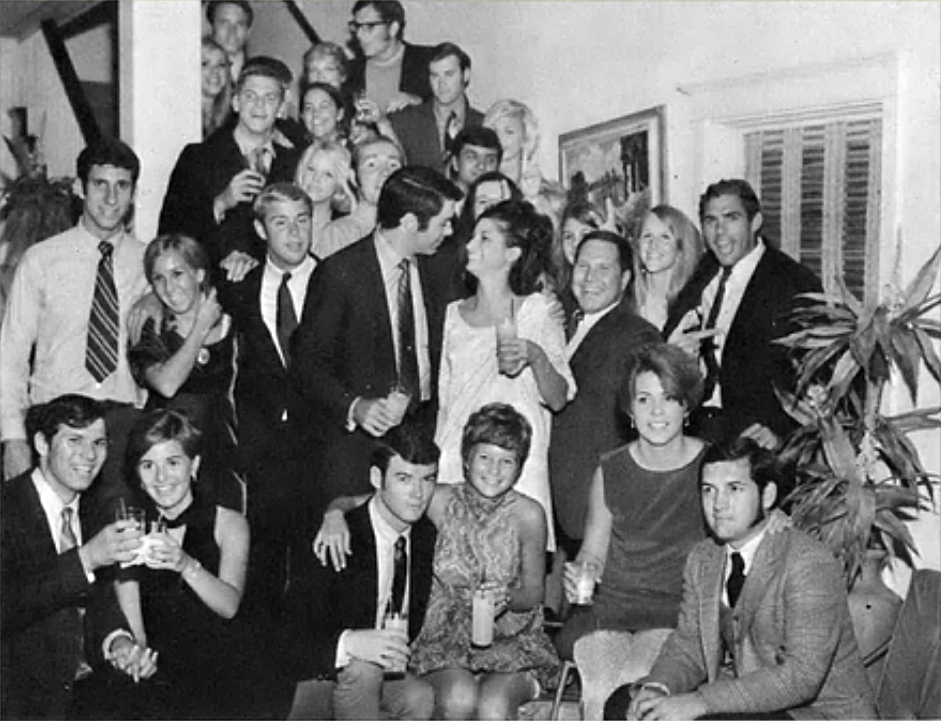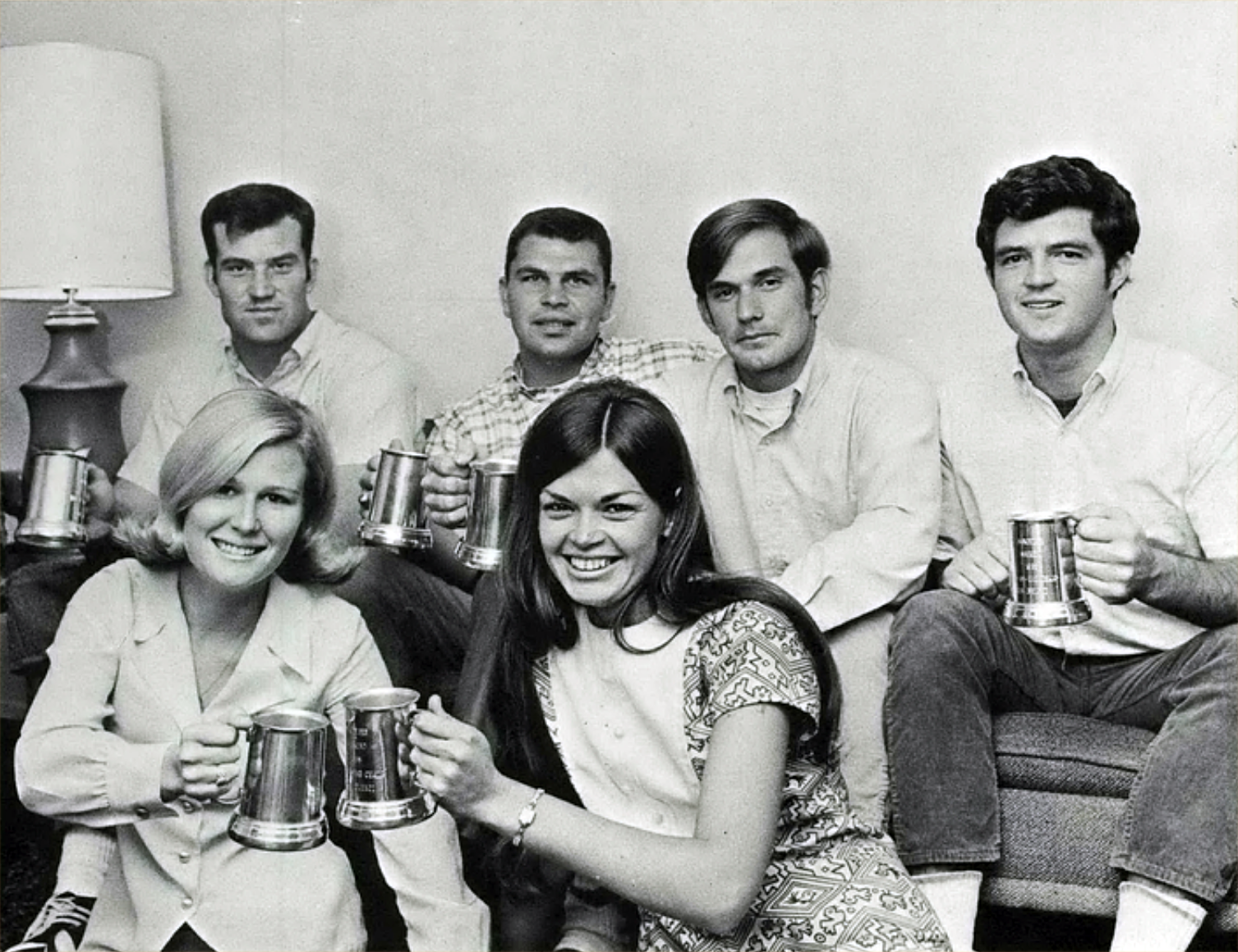 Well, all parties must come to an end.  It was fun while it lasted.  Cheers!