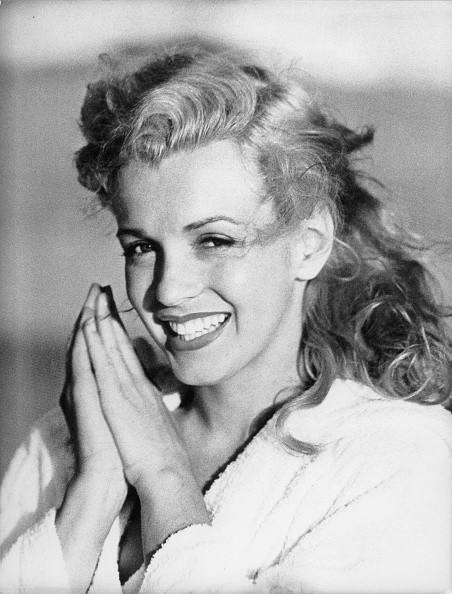 In 1986, Gloria Steinem wrote an essay on Marilyn Monroe. To Steinem, Monroe was 'The Woman Who Will Not Die'.
It has been nearly a quarter of a century since the death of a minor American actress named Marilyn Monroe. There is no reason for her to be a part of my consciousness as I walk down a midtown New York street frilled with color and action and life.
Monroe endures. Monroe's image is familiar today as it was in the lifetime.
Marilyn (just her first name is enough to identify her by) was at ease with her fame and self-aware. As she said:
I knew I belonged to the public and to the world, not because I was talented or even beautiful but because I had never belonged to anything or anyone else.
She was ours, a person on whom you could play out your own fears, desires and prejudices. And what's truly markable is that in these photos she seems to always reveal herself wihout guile or subterfuge.
The subject of envy and disappointment in life, in death Monroe became the undying star.
I have always had a talent for irritating women since I was fourteen," Marilyn wrote in her unfinished auto-biography. "Sometimes I've been to a party where no one spoke to me for a whole evening. The men, frightened by their wives or sweeties, would give me a wide berth. And the ladies would gang up in a corner to discuss my dangerous character.
Had she lived longer would Monroe have been so enduring a presence?
That question is rhetorical. The answer is, of course, no.
When the past dies there is mourning, but when the future dies, our imaginations are compelled to carry it on.
Her legacy is an echo of a question none of us can answer: What if?
Steinem muses:
But all that was before her death and the revelations surrounding it. The moment she was gone, Monroe's vulnerability was no longer just a turn-on for many men and an embarrassment for many women. It was a tragedy. Whether that final overdose was suicide or not, both men and women were forced to recognize the insecurity and private terrors that had caused her to attempt suicide several times before.

Men who had never known her wondered if their love and protection might have saved her. Women who had never known her wondered if their empathy and friendship might have done the same. For both women and men, the ghost of Marilyn came to embody a particularly powerful form of hope: the rescue fantasy. Not only did we imagine a happier ending for the parable of Marilyn Monroe's life, but we also fantasized ourselves as saviors who could have brought it about.
Chief among the gallery of the ultimate Monroe at easy with herself is a wonderful picture of the siren lying naked on a bed at the Bel Air Hotel, Los Angeles on June 27th 1962. That she died on August 5 that same year adds poignancy to the image.
As PBS notes:
Leif-Erik Nygards' one photograph of Marilyn Monroe. When he met her, Nygards was an assistant to photographer Bert Stern. Following a shoot, Nygards asked if he could take just one picture for himself: he got more than he asked for.
It was 1962.
Monroe was bare and exposed in public. She always was.