Obviously, the best way to get someone to play your pinball machine is to feature something "cool" and recognizable. Here are 11 pinball machines from the 1970s and 80s which featured a pop icon on their machines to lure in pinball wizards.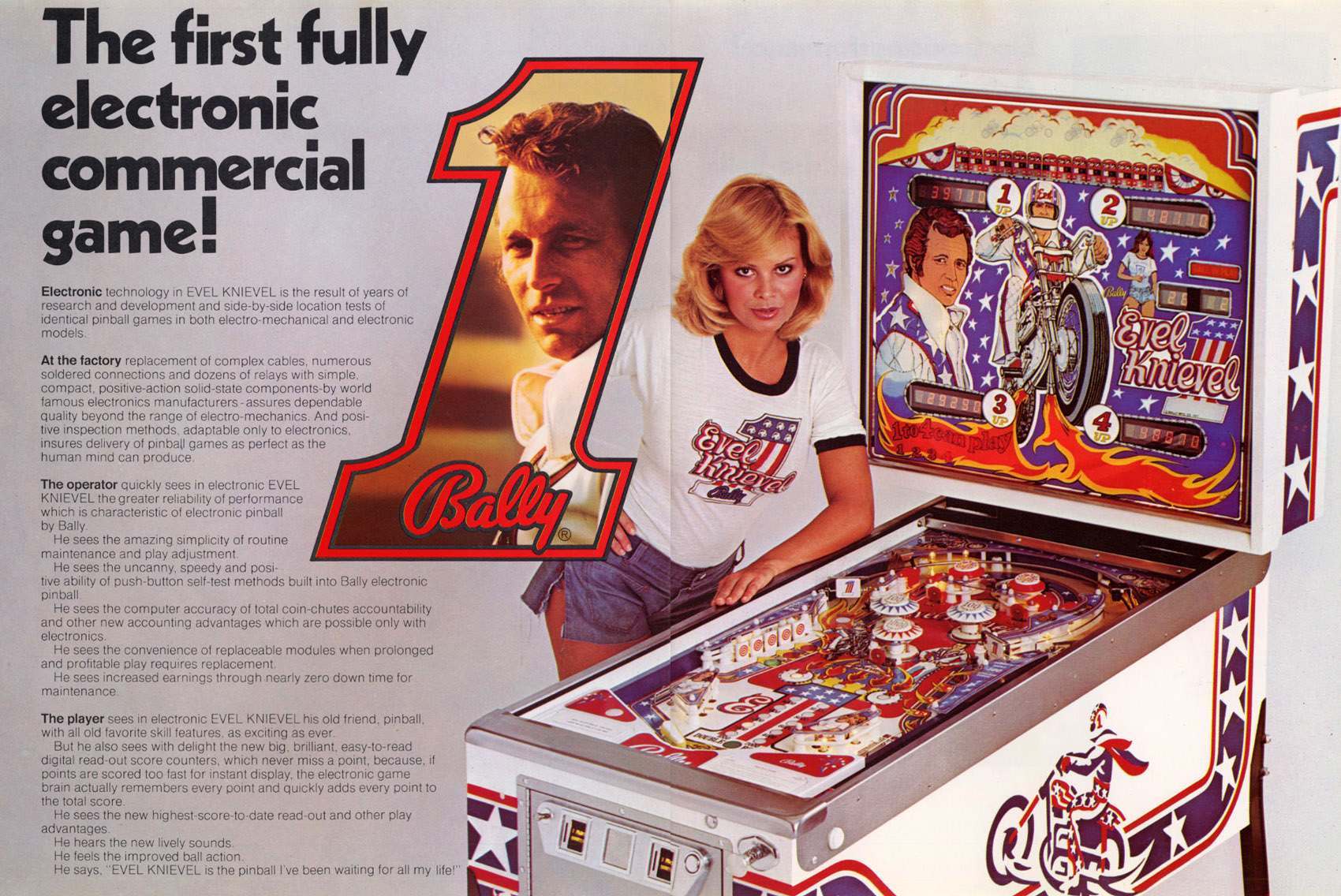 Pinball Machines
1. Evel Knievel
For a time, there was literally no one cooler on earth than Evel Knievel.  He was every boy of the 70s hero – almost to mythical proportions.  When this advert claims that players will say, "Evel Knievel is the pinball I've been waiting for all my life!", it's probably not far from the truth.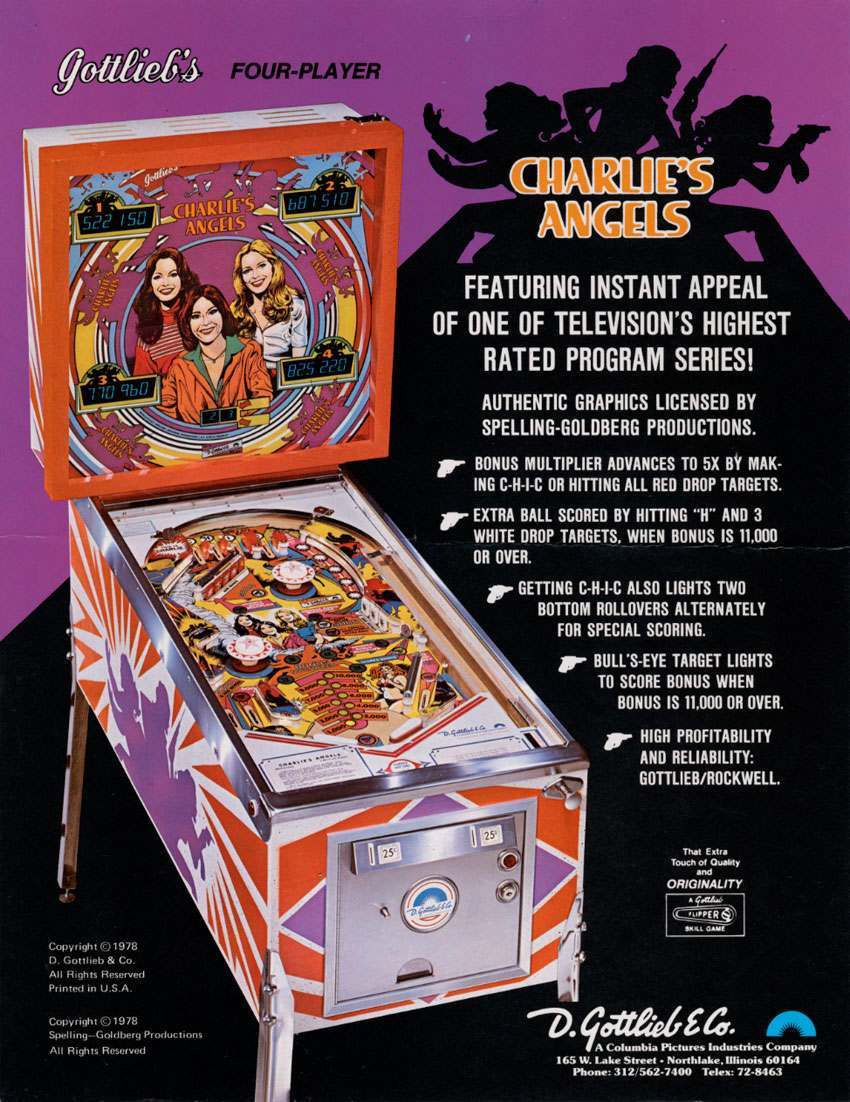 2. Charlie's Angels
The name of the game for this post-Farrah pinball machine?  Spelling C-H-I-C.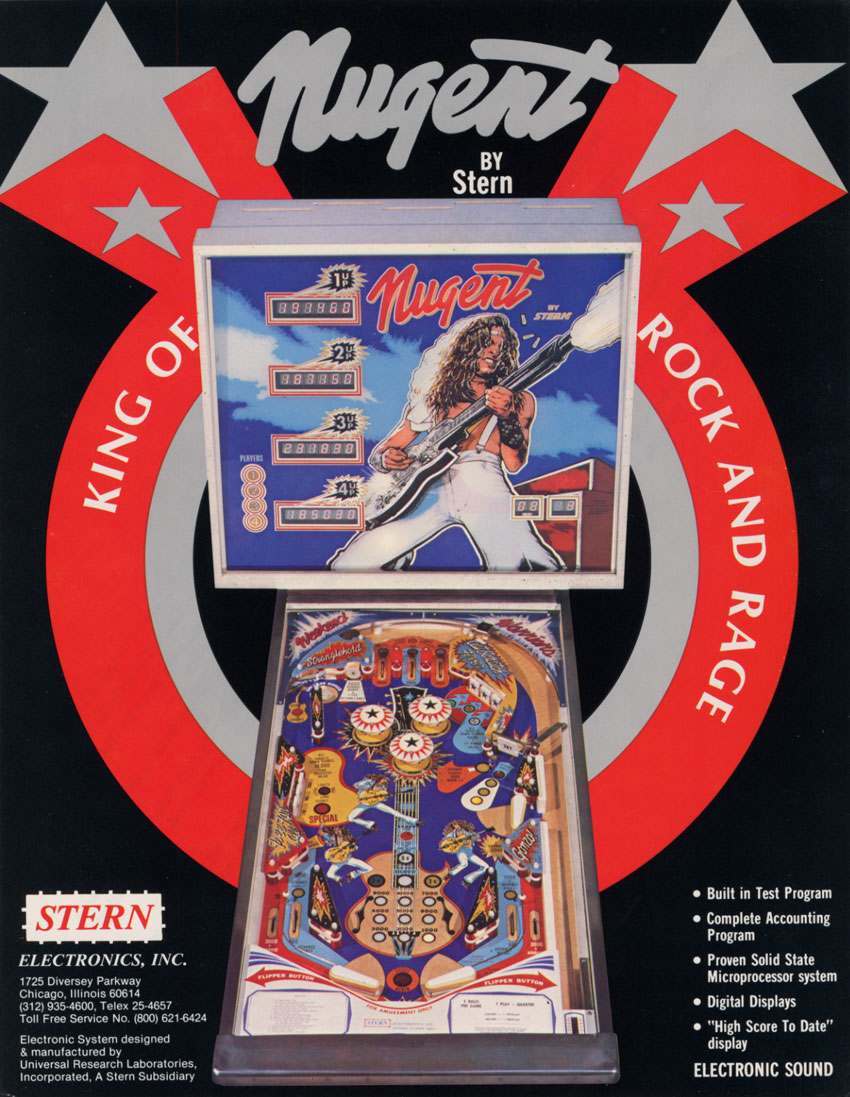 3. Ted Nugent
Back before Ted went political, he was just another hedonistic rock star we knew and loved.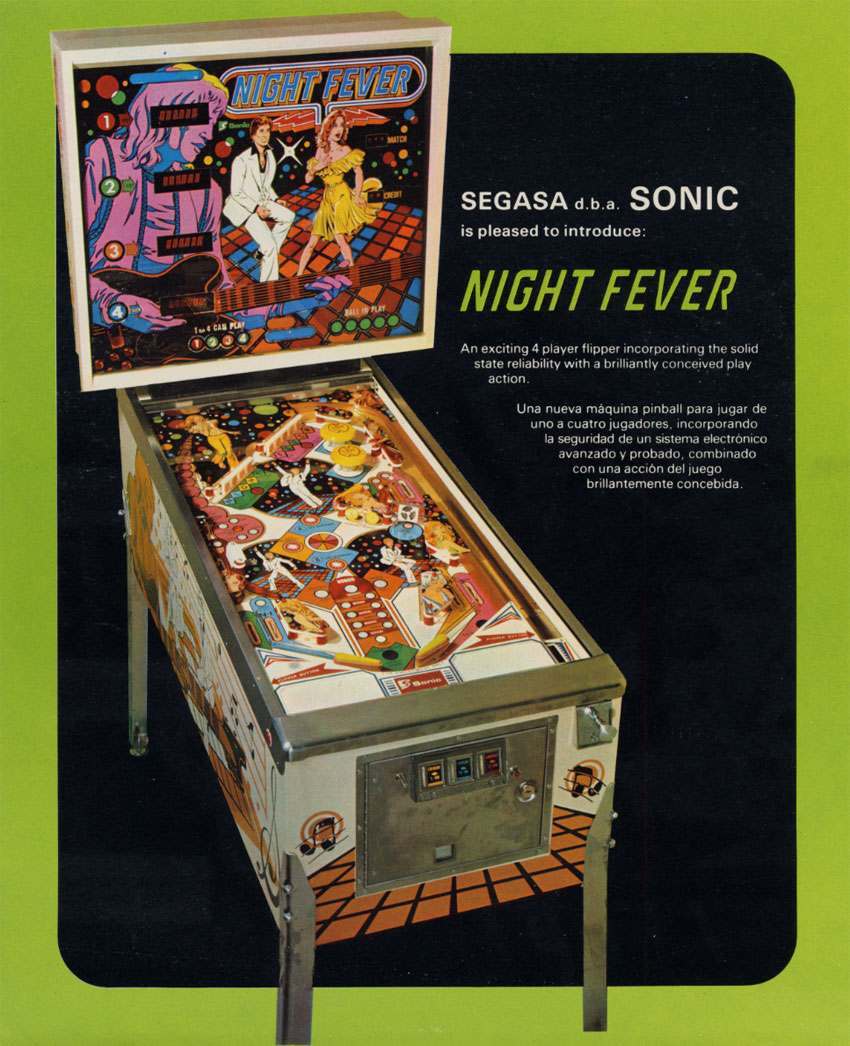 4. Night Fever
Obviously, this an unlicensed "Saturday Night Fever" pinball machine – and I'm not sure why they felt the need to feature a guitar player in the foreground.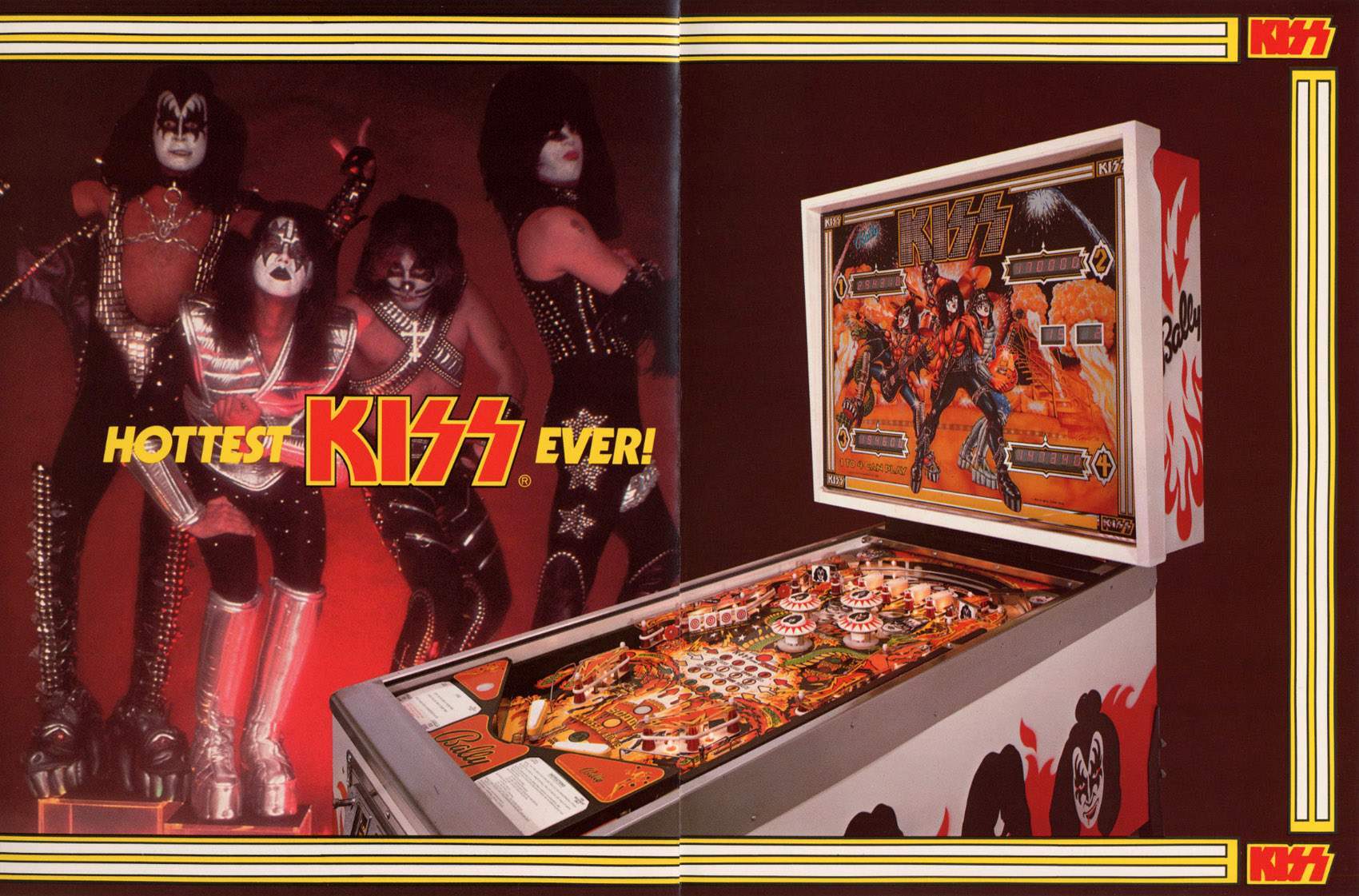 5. Kiss
Of course there was a Kiss pinball machine – how could there not have been?  Part of the reason this band was so successful in the 70s was they were like superheroes – easily marketed to action figures, lunch boxes, comic books and, yes, pinball machines.  The next example isn't quite so obvious…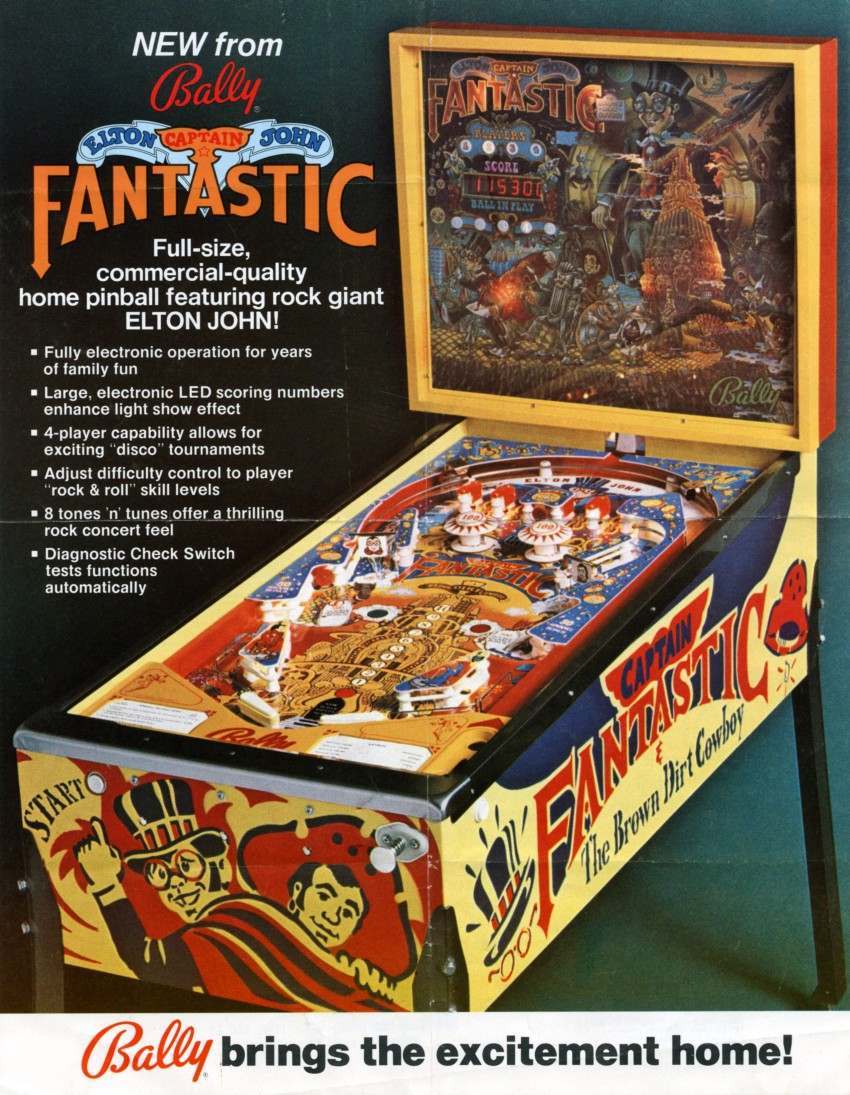 6. Elton John
Even though he did do a respectable cover of "Pinball Wizard", I'm still surprised there was an Elton pinball machine.  The next one is even more peculiar…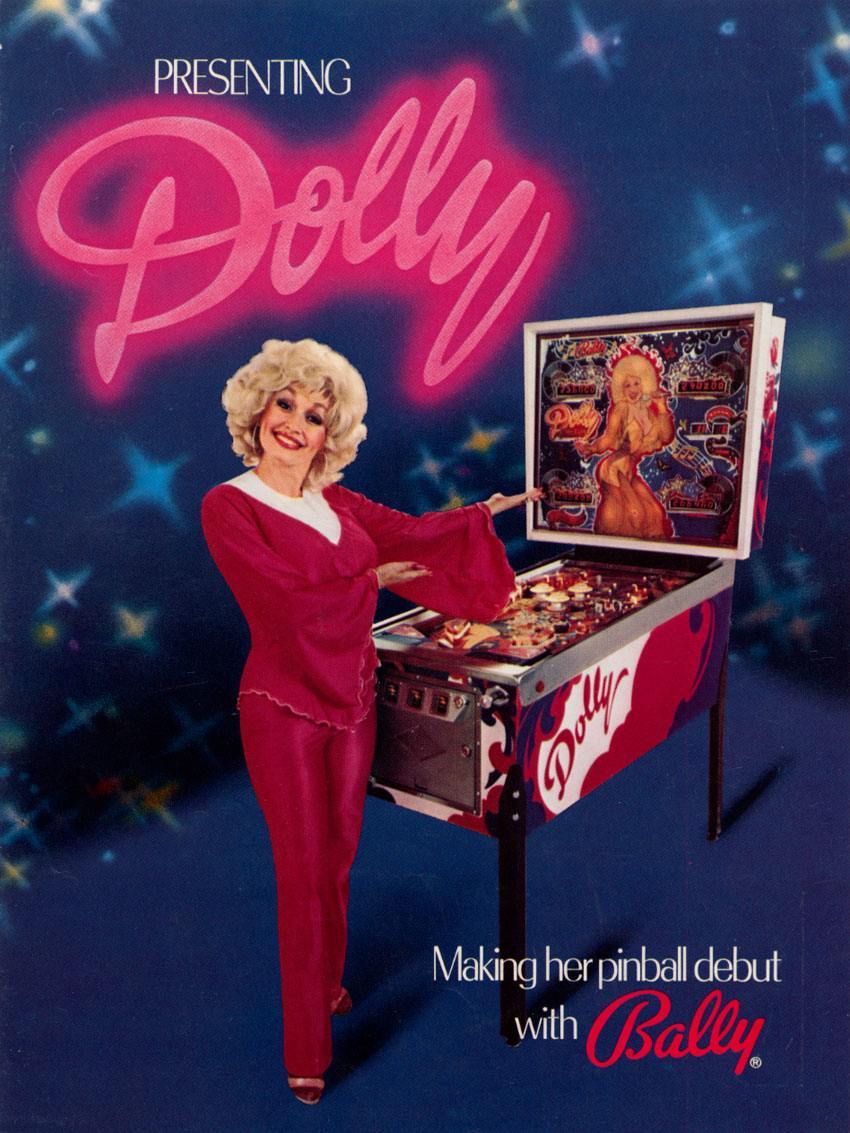 7. Dolly Parton
Back before she had her own theme part, Dolly had her own pinball machine.  Dolly was every bit as exceptional at marketing herself as the guys from Kiss.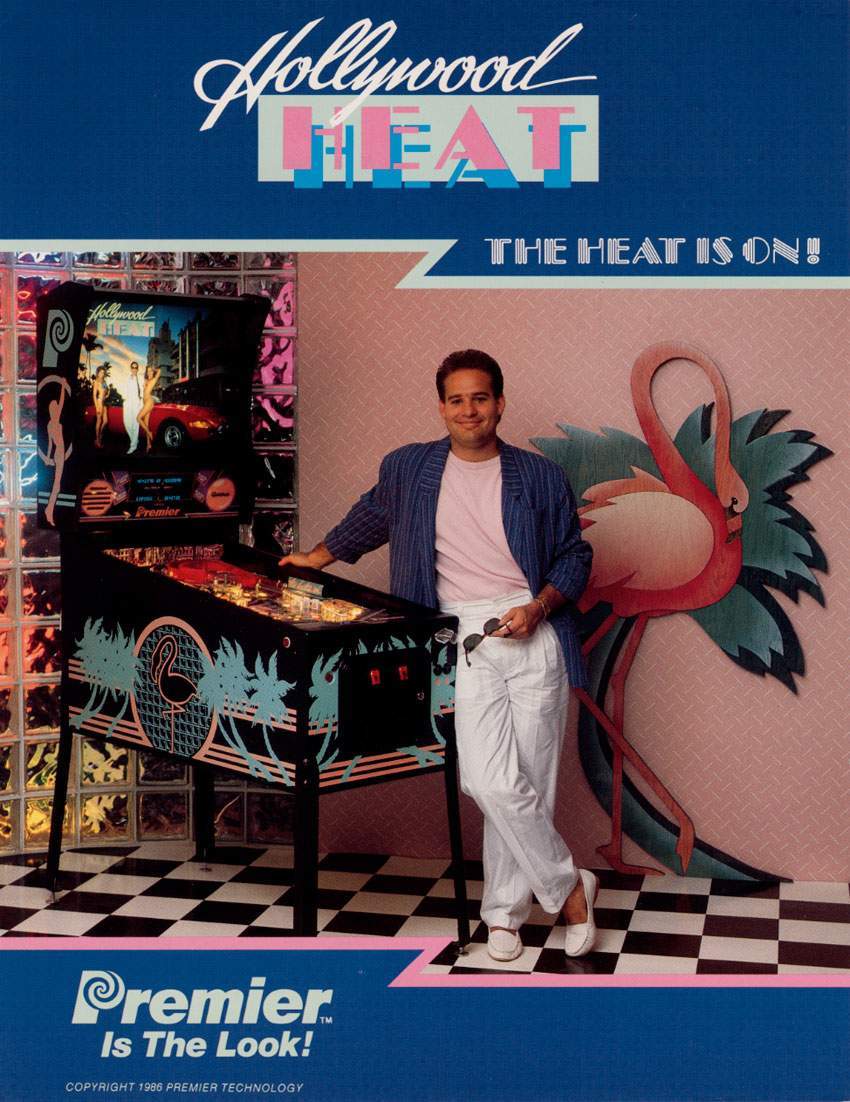 8.  Hollywood Heat
I would be surprised if Miami Vice didn't sue over this one.  Not only is the guy dressed like Crocket and the logo a spitting image of the Miami Vice logo – but they're using a Glenn Frey song title ("The Heat Is On").
Speaking of brazen rip-offs…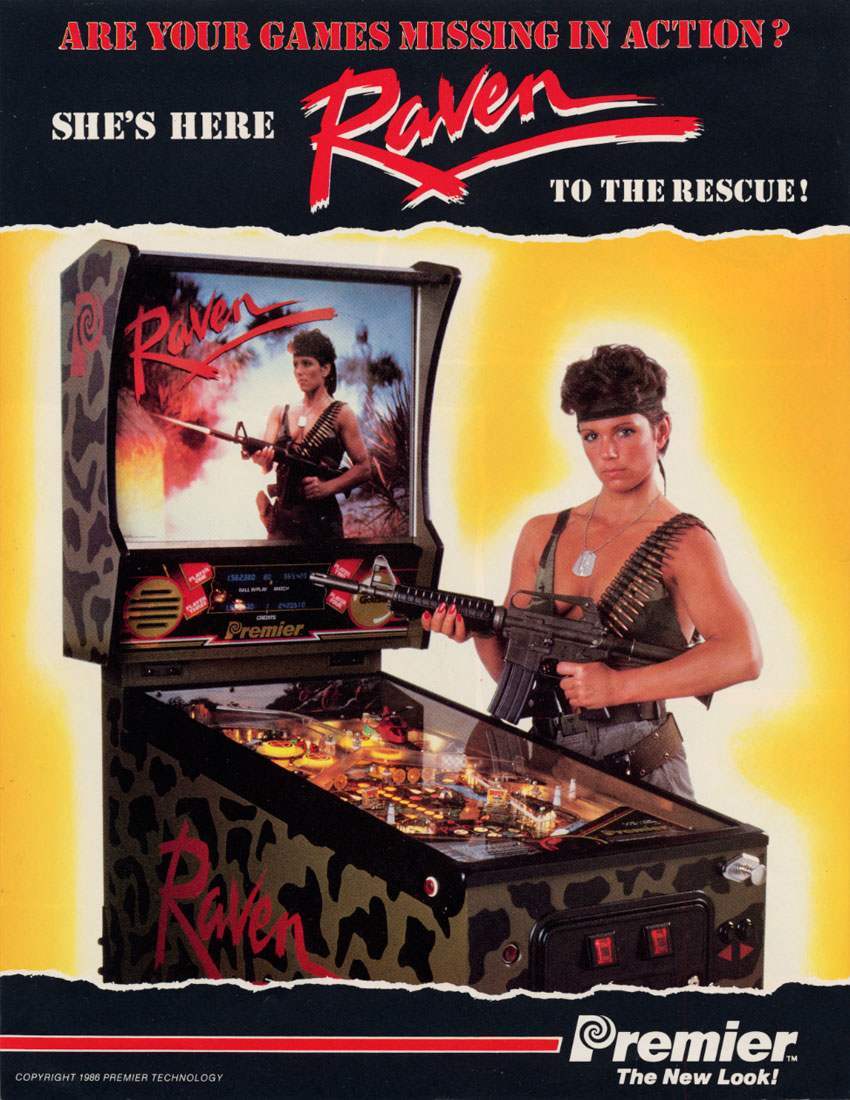 9. Raven
Clearly a Rambo rip-off.  At least they went with a woman to mask their carbon copy a little bit.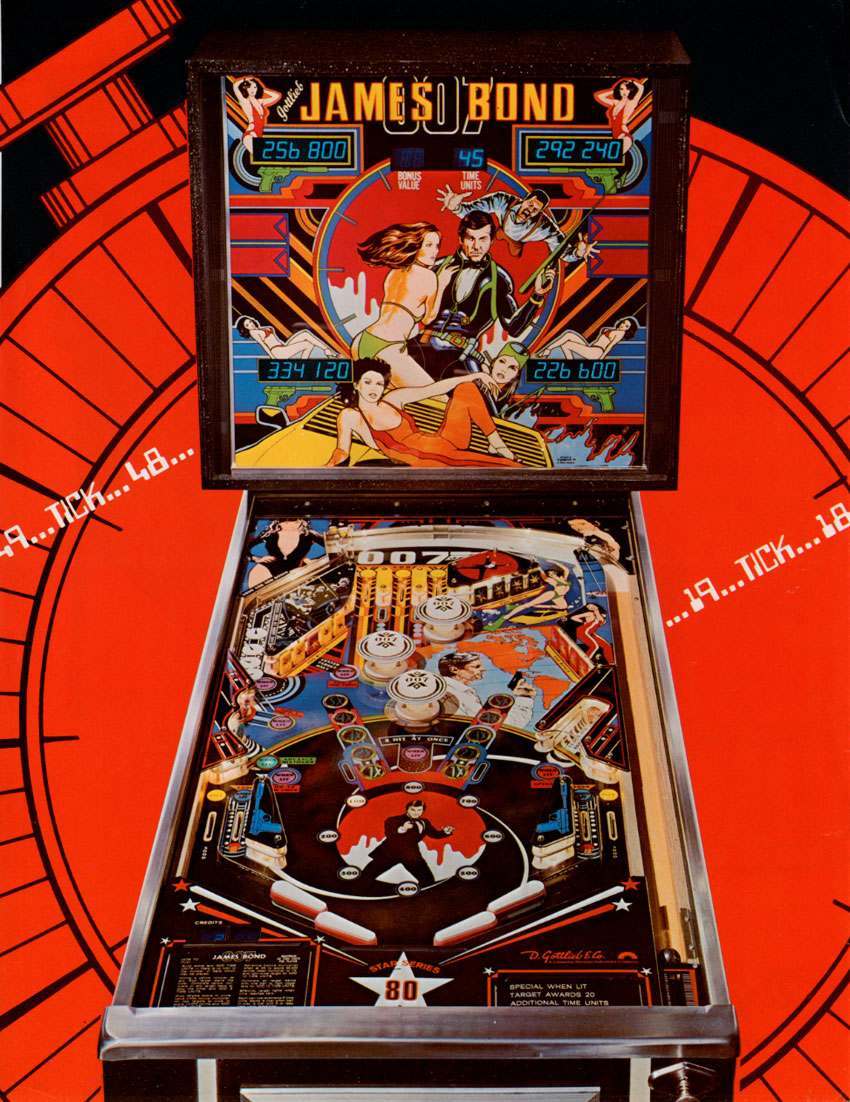 10. James Bond
I'm not sure which Bond film this would have corresponded with.  If I had to guess: Moonraker.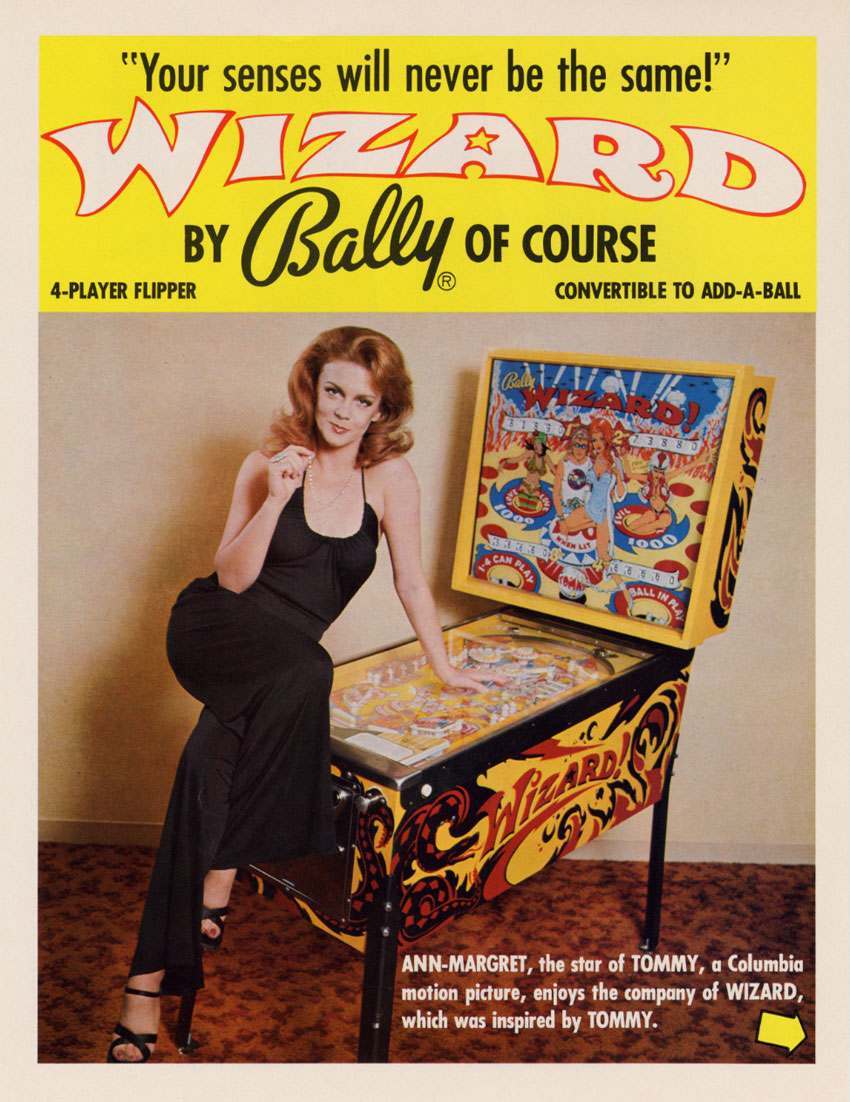 11.  Wizard
For me, this one wins on cool points alone.  It features Ann-Margret and is based on the film/rock opera, Tommy, the original Pinball Wizard,… it doesn't get much better than this.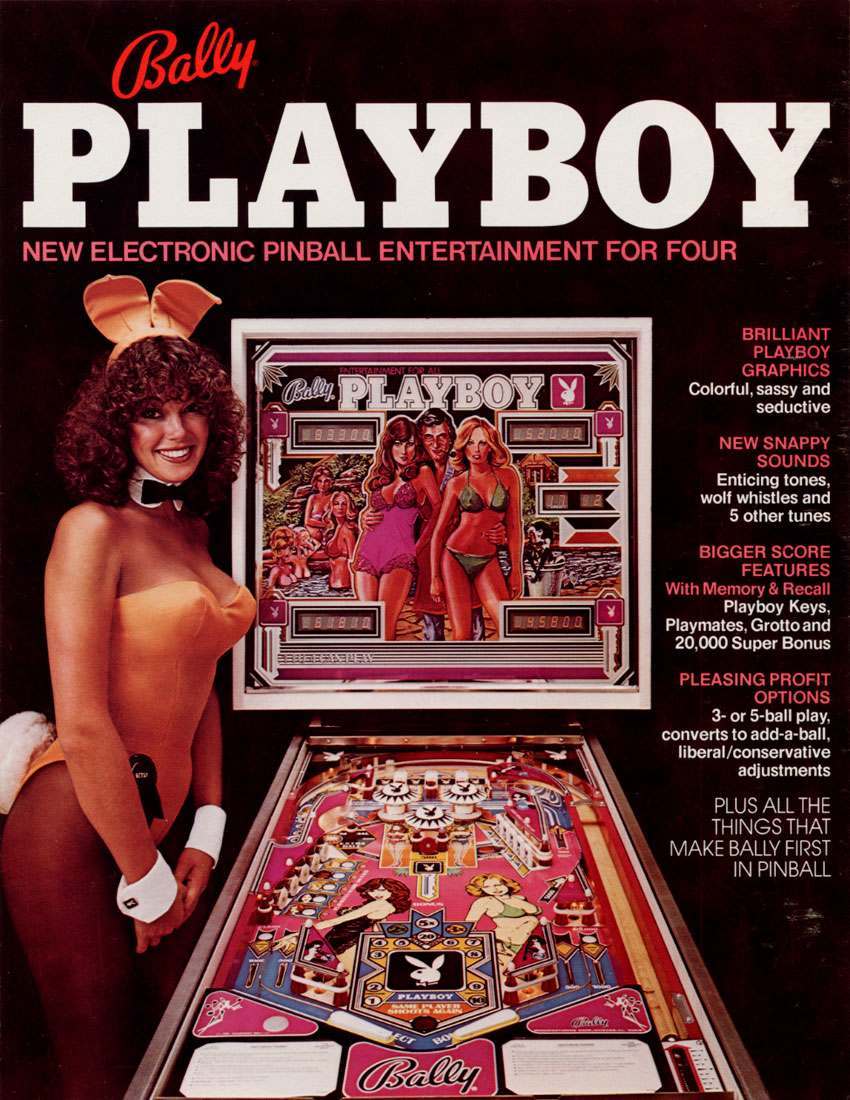 12. Playboy
I remember the Playboy pinball machines being everywhere in the 1970s.  Yes, my local grocery store did have the Ted Nugent machine, but my attention was always on the one with the bunnies.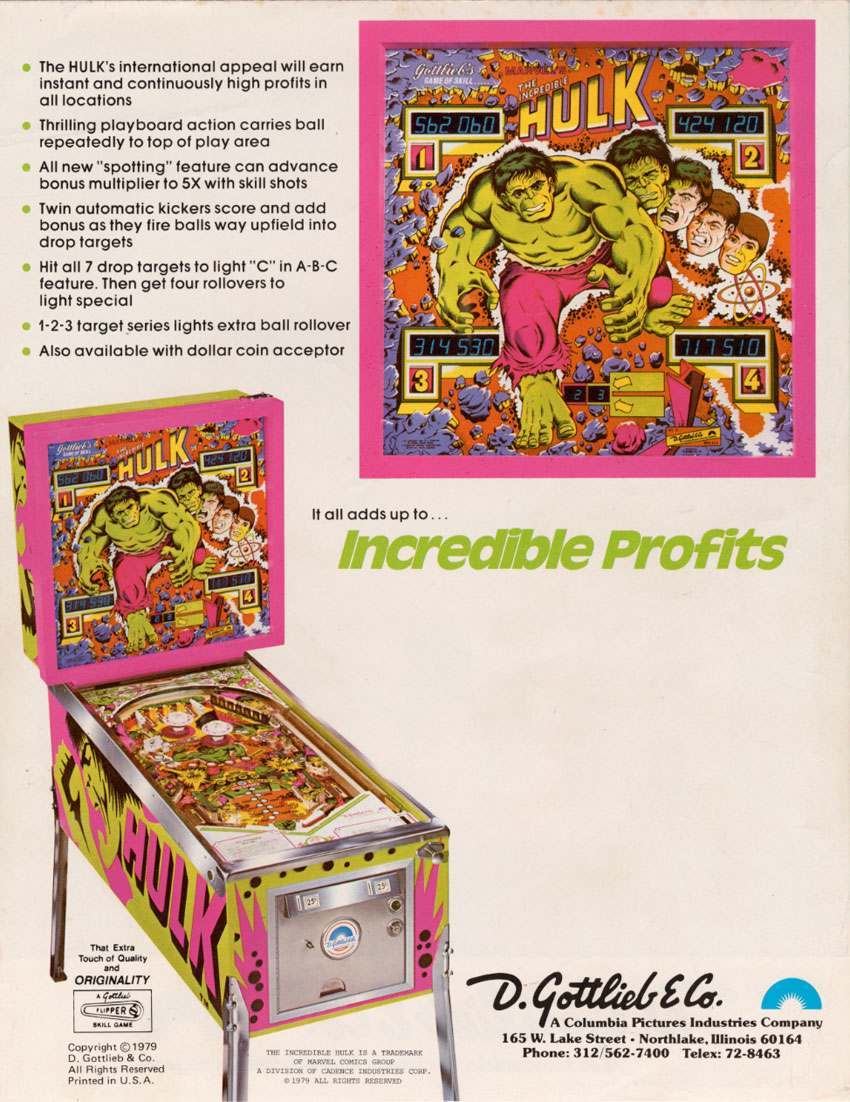 13. The Hulk
I would have gone with purple instead of pink, but still a cool pinball machine overall.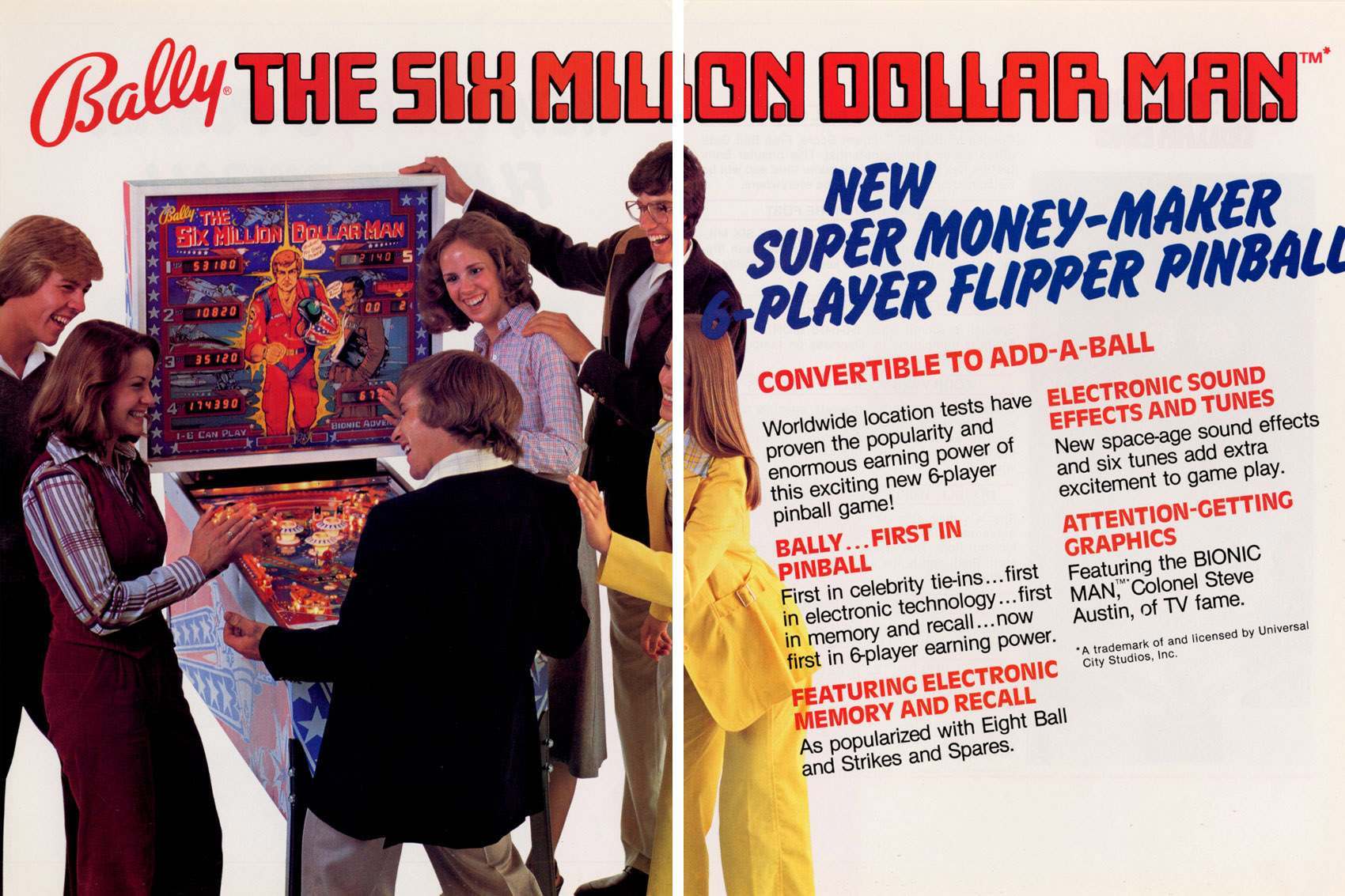 14. The Six Million Dollar Man
Aside from Evel Knievel, was there anyone cooler to a Seventies kid than Steve Austin?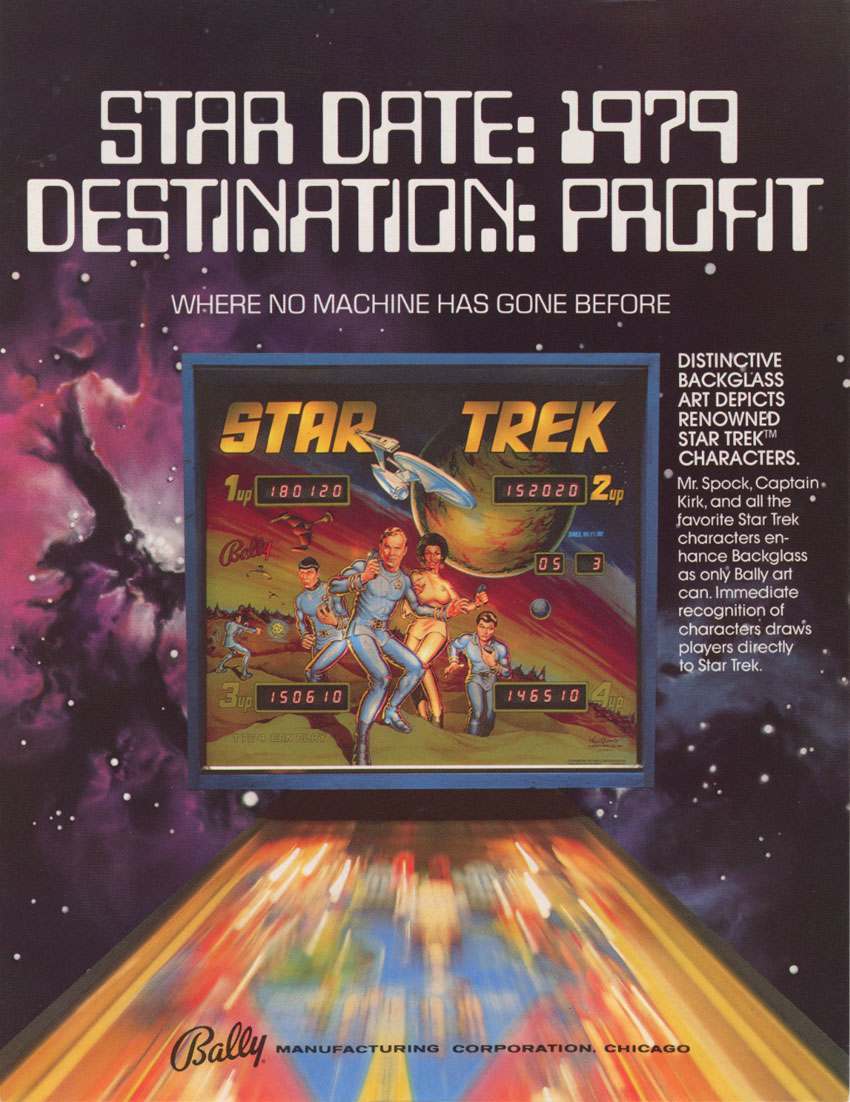 15. Star Trek
It seems like they took some liberties with the crew's uniforms, but still a pretty rad pinball machine.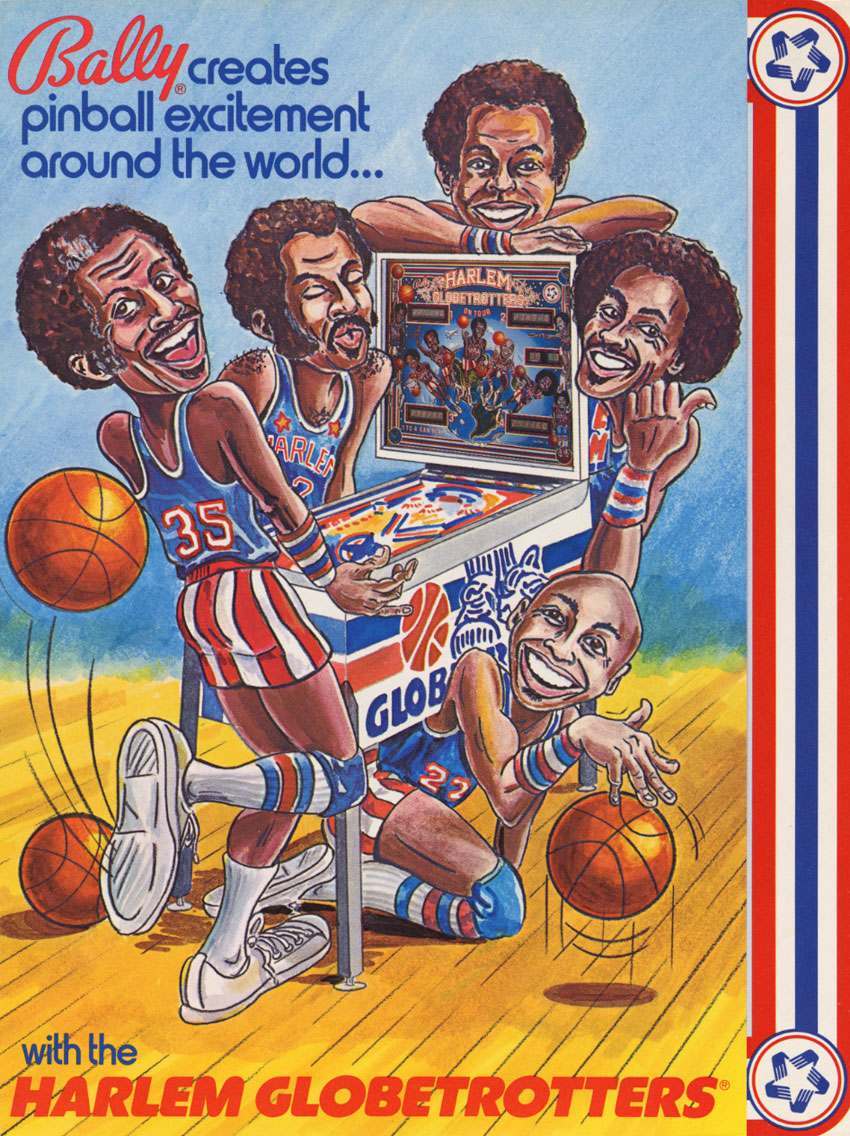 16. Harlem Globetrotters
Not only were they guest starring on Scooby-Doo and the Gilligan's Island TV Movie, they were also featured in a pinball machine.  What 70s kid didn't love Curly and Meadowlark Lemon?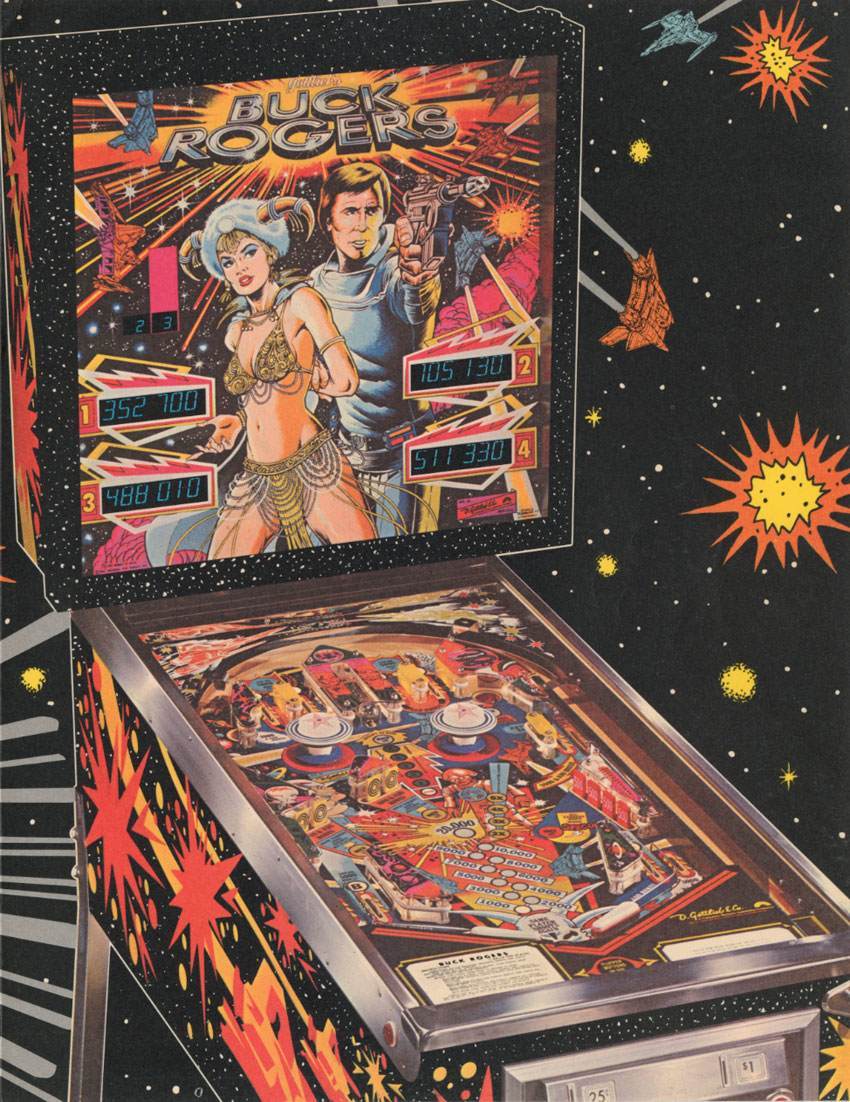 17. Buck Rogers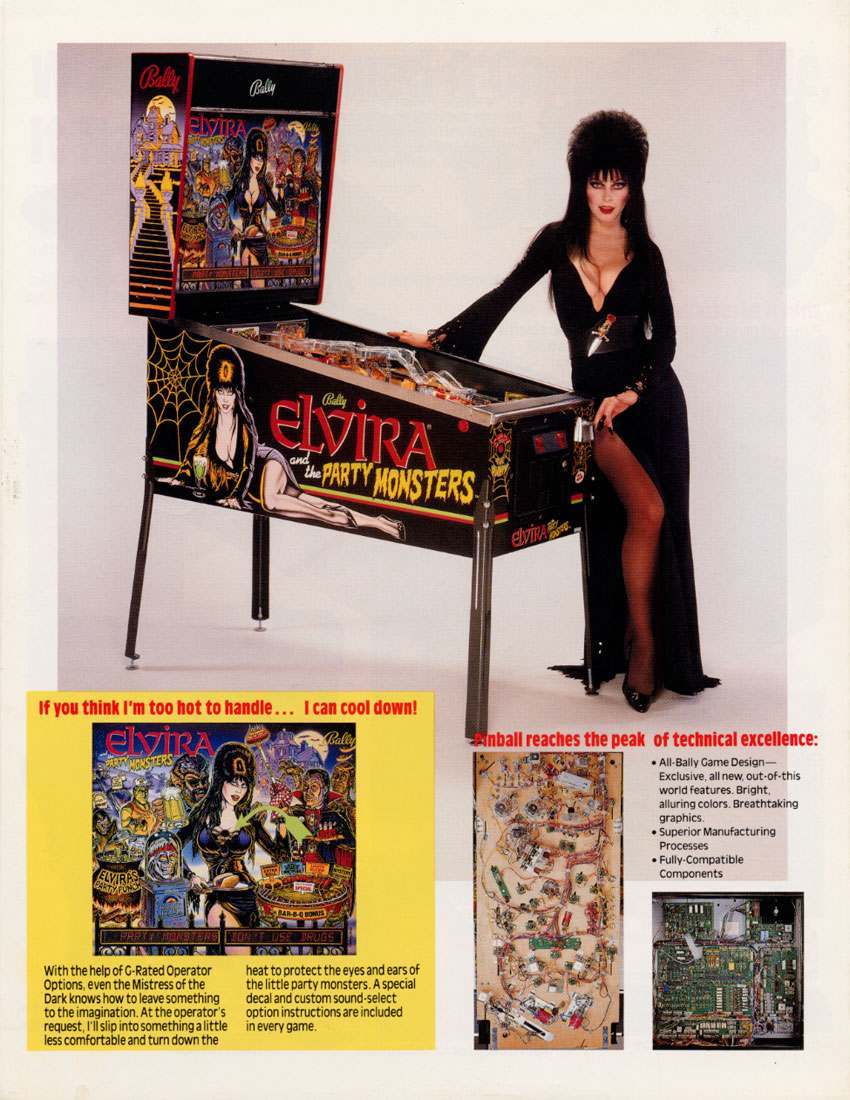 18. Elvira and the Party Monsters
Let's remember, before video games entered the market, it was the pinball machine that ruled the arcade…. and it didn't just roll over and die when Pac Man and Galaga arrived, either.  There was a period in the late Seventies, early Eighties where pinball machine and video games lived in harmony.  This machine came out in the mid-1980s, when the pinball machine was in serious decline.  Still, as awesome as these new video games were, it would be hard not to be tempted by the Elvira machine.  A valiant effort to keep the pinball machine alive.