To Glastonbury 20–24 June 1971. Before Glastonbury became a corporate BBC-sponsored event – and how Aunty Beeb kills the cool with her patronage – it was free and fun.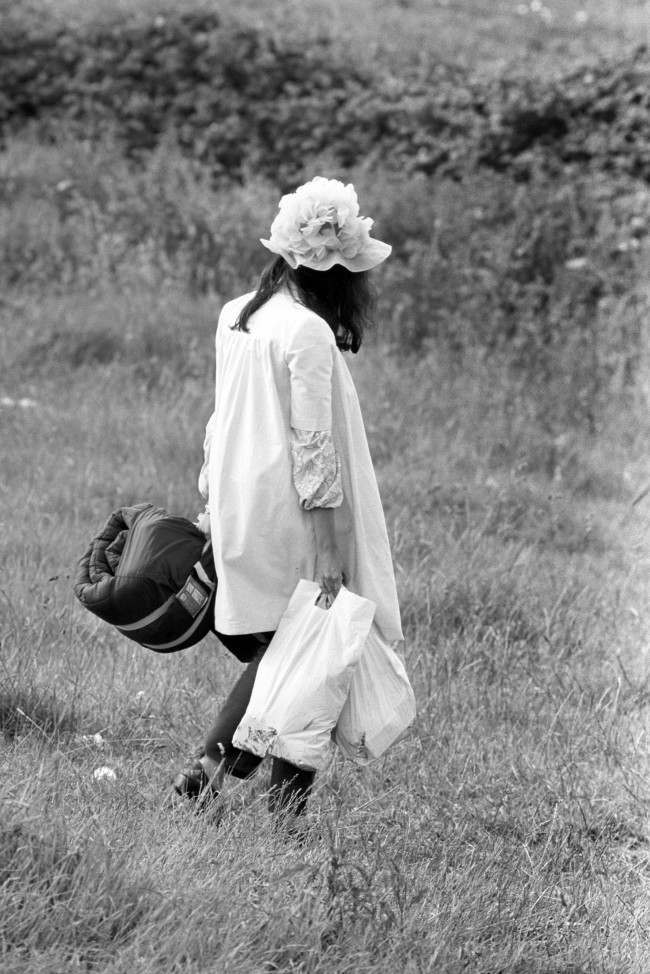 Wikipedia:
The Glastonbury Fayre of 1971 was instigated by Andrew Kerr after being found and introduced to Michael Eavis by David Trippas and organised with help from Arabella Churchill, Thomas Crimble,Bill Harkin, Gilberto Gil, Mark Irons, and Jytte Klamer. The 1971 festival featured the first incarnation of the "Pyramid Stage". Conceived by Bill Harkin the stage was a one-tenth replica of the Great Pyramid of Giza built from scaffolding and metal sheeting and positioned over a blind spring which was found by dowsing.

Performers included David Bowie, Traffic, Fairport Convention, Quintessence, Hawkwind, Skin Alley, The Worthy Farm Windfuckers and Melanie. It was paid for by its supporters and advocates of its ideal, and embraced a mediaeval tradition of music, dance, poetry, theatre, lights and spontaneous entertainment. The 1971 festival was filmed by Nicolas Roeg and David Puttnam and was released as a film called simply Glastonbury Fayre.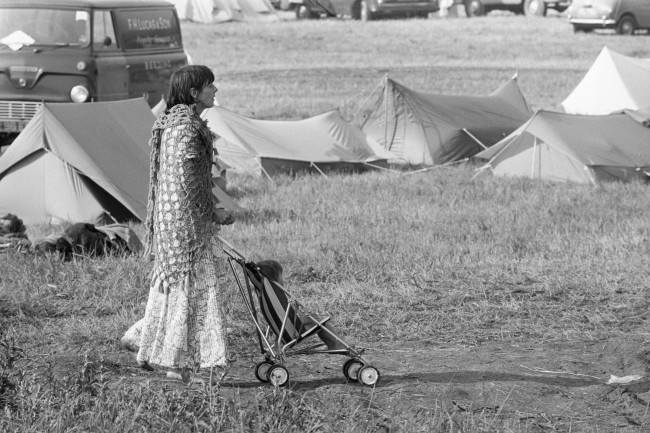 Andrew Kerr explains why the festival was needed: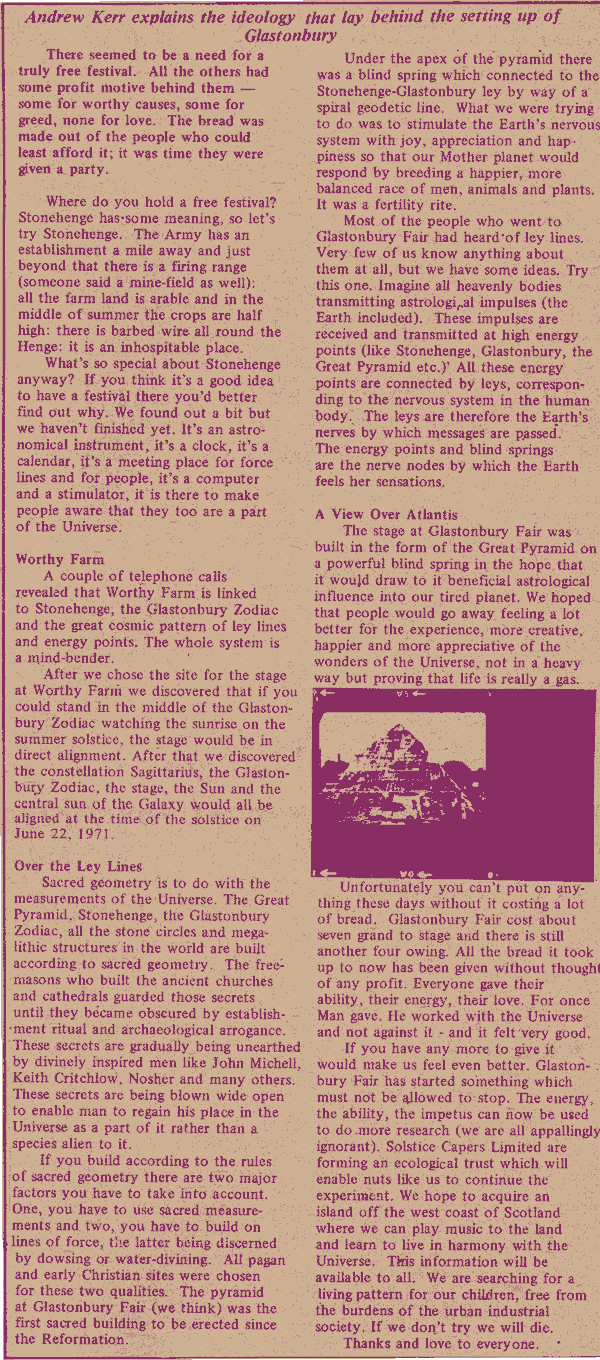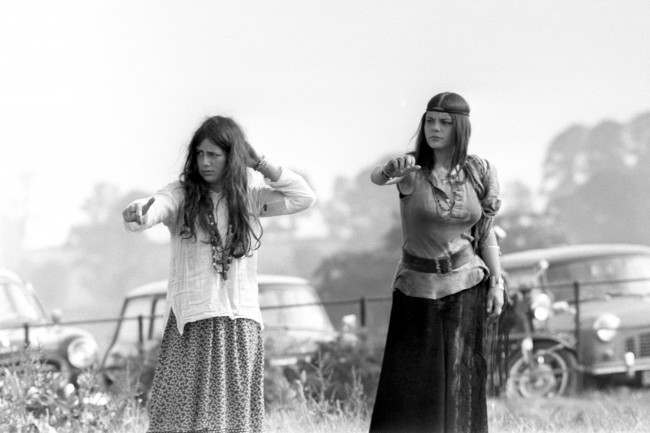 The Film can be watched in full:
You can buy the album of the film.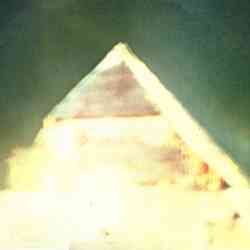 Released on April 1972, Revelations featured the pyramid on the cover.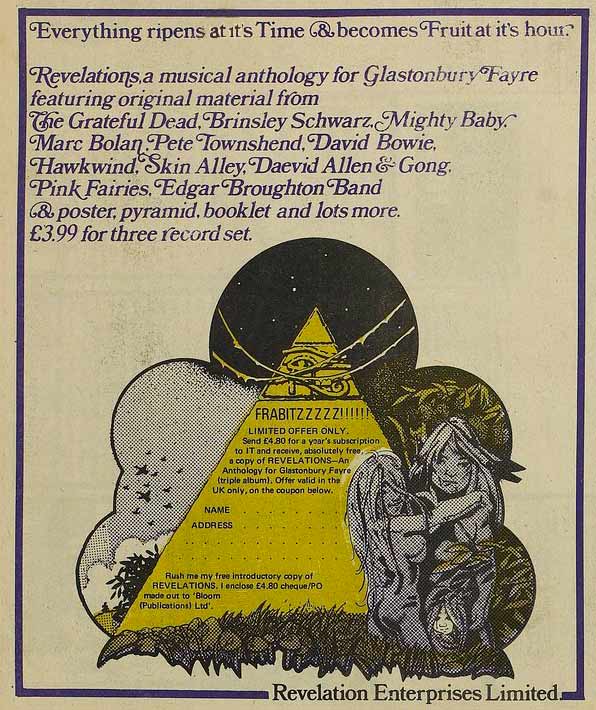 This is the track listing:
Dark Star – Grateful Dead [24.06] Empire Pool Wembley, 8 April 1972
Love Song – Brinsley Schwartz [4.02] Olympic studios
A Blanket In My Meusli – Mighty Baby [16.06] Glastonbury Fayre 25 June 1971 5 a.m.
Sunken Rags – Marc Bolan [2.36] Marc's Home
Classified – Pete Townshend [3.58] Peter's Home
Supermen – David Bowie [2.44] Trident studios, rare alternate version – see Illustrated db Discography
Silver Machine & Welcome – Hawkwind [7.28] Roundhouse Chalk Farm 13 Feb 1972
Sun Music – Skin Alley [5.20] Trident studios
Glad Stoned Buried Fielding Flash And Fresh Fest Footprints In My Memory – Daevid Allen and Gong [23.00] Glastonbury Fayre 22 June 1971
Do It – Pink Fairies [3.20] Glastonbury Fayre 24 June 1971
Uncle Harry's Last Freak-Out – Pink Fairies [19.43] Glastonbury Fayre 24 June 1971
Out Demons Out – Edgar Broughton Band [20.00] Glastonbury Fayre 24 June 1971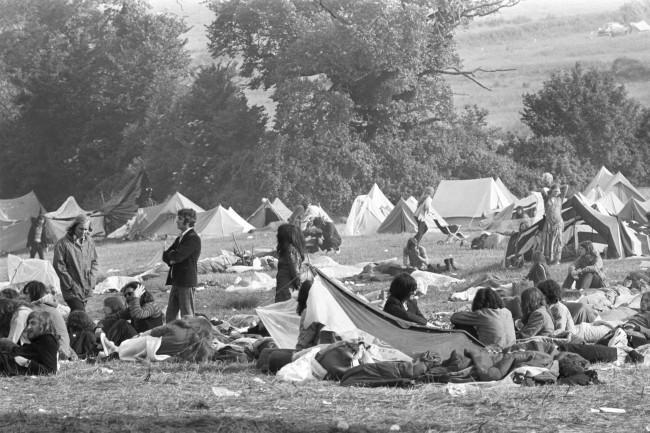 * The weather was, for a British 'summer' – very good , there were no major hassles from locals,  the police or health inspectors. It shows how, given the right circumstances , a  music festival could really break through the conventional barriers that regulate behaviour and which prevent us from really being ourselves .This was one of the rare UK festivals  where the British reserve was truly dissolved and almost everyone let their hair down, the barriers between audience and performers melted, at times they became one and the film attests to the truth of this happening.Its the only film of a British rock festival which is truly uplifting .Possibly one reason for this was that the event was only attended by about 7,000, and was more or less free , being subsidised by a coterie of well heeled heads .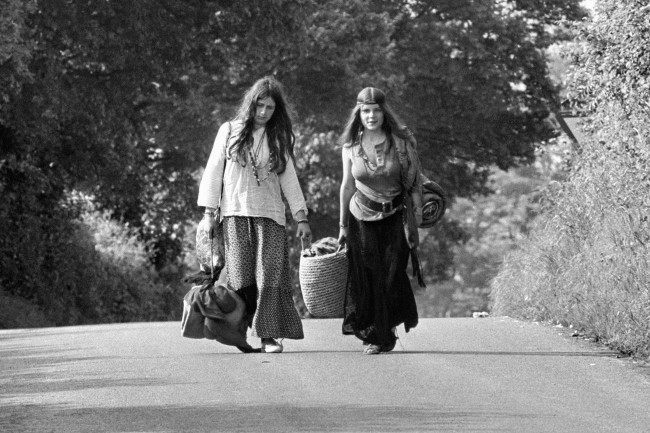 The BBC's John Craven was there to see it all: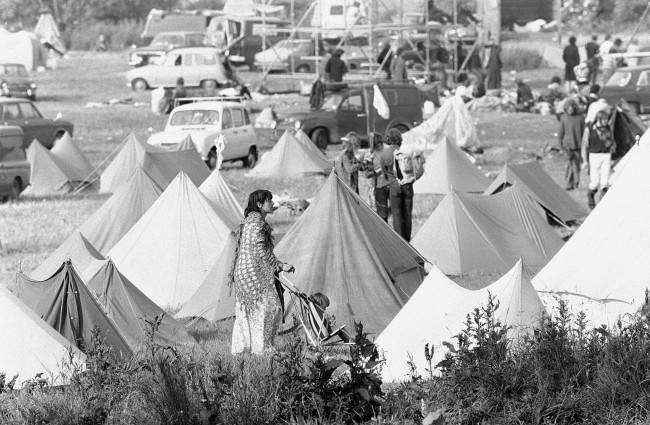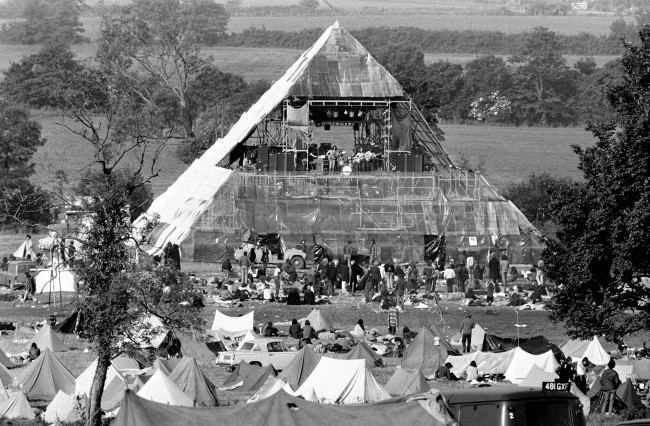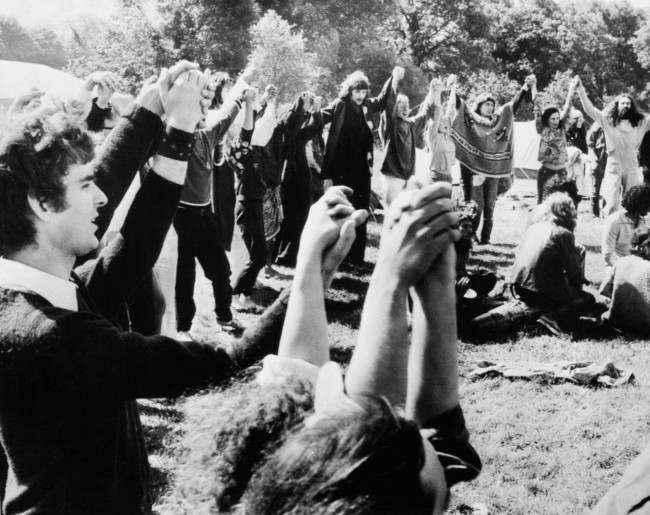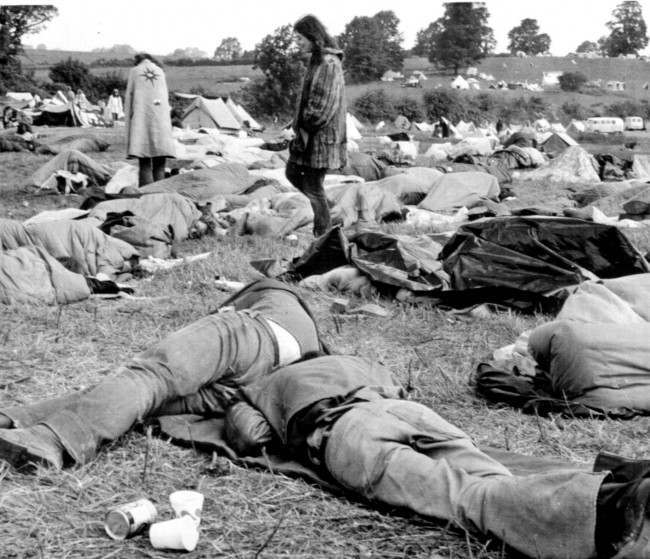 It was a success. Kerr again: