WHAT'S the worst movie title of all time? Freddy Got Fingered (2001) and Stop! Or my Mom will Shoot (1992) are often cited as contenders. One that nearly earned a victory for worst is Denzel Washington's The Great Debaters (2007) – an immensely serious film which very nearly is The Master Debaters. Close but no cigar. The unpronounceable film The Rural Juror could have walked away with an easy victory. Alas, it's a fictitious film from the TV show 30 Rock. Disqualified.
Perhaps, it's best to look back a few decades. It may not be possible to scientifically lay out the all-time worst, but we can certainly make like Freddy and Finger a few candidates.
10. Children Shouldn't Play with Dead Things (1973)
Sometimes a title is just trying to be get our attention by its ridiculousness [i.e. I Bought a Vampire Motorcycle (1990). For low budget films without a lot of financial resources for promotion, the best way to lure audiences is via a sensational title. So, I understand the rationale, and am sure it served its purpose; however, the title is still horrible. Functional, but horrible.
9. "Octopussy" (1983)
Women in the James Bond universe often have names that are double entendres: Holly Goodhead (Moonraker), Pussy Galore (Goldfinger), Plenty O'Toole (Diamonds are Forever), Dr. Molly Warmflash (The World is not Enough), etc. However, this one seems to cross an imaginary line from playful to slightly gross. I'd like to offer this general rule of thumb for filmmakers: if it conjures up the idea of a tentacled vagina, don't use it as a film title.
8. When Women Played Ding Dong (1971)
They might as well have changed this title to "Dear God Avoid this Film", it would have had the same effect. I understand they were trying to be cheeky, but it ends up simply cringeworthy. At least Head (1968) and King Dick (1973) chose sexual terminology grandmother wouldn't approve of.
7. Avenging Disco Godfather (1979)
I hesitated to include this on the list because I was under the temporary delusion that this was one of the best film titles ever made. I'm better now, but still prone to relapse.
6. Sundance Cassidy and Butch the Kid (1969)
If they were trying to be humorous or interesting, they failed on both counts. If they were trying to be shatter my faith in humanity with a mind-numbingly insipid title, it was a rousing success.
5. Can Heironymus Merkin Ever Forget Mercy Humppe and Find True Happiness? (1969)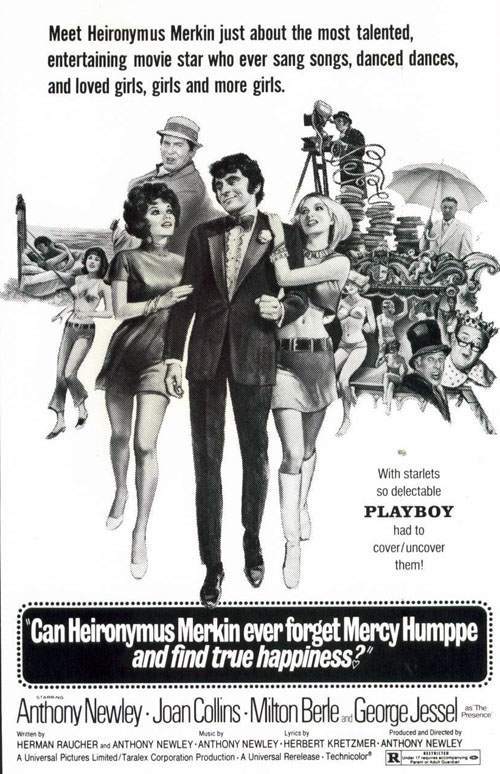 This first title falls squarely into the "trying much too hard" category by showing off using an overlong title. Similar offenders: The Incredibly Strange Creatures Who Stopped Living and Became Mixed-Up Zombies (1963) and the film/play Oh Dad, Poor Dad, Mamma's Hung You in the Closet and I'm Feelin' So Sad (1967).
4. Eegah (1962)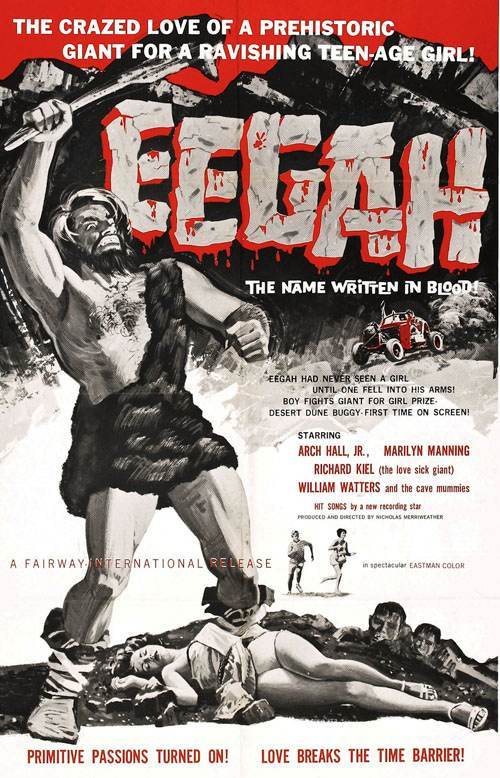 As this is often cited as the worst film of all time, perhaps it is only fitting that its title is similarly awful. Little known fact: "Eegah" is the exact sound one makes upon realizing 90 minutes of life have been wasted watching this garbage.
3. Death Bed: The Bed That Eats (1977)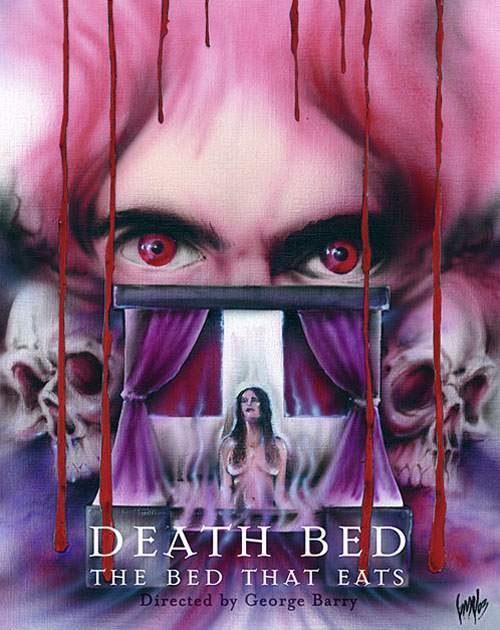 Comedian Patton Oswalt has a great bit about this film, joking that it has inspired him to write
Rape Stove: The Stove That Rapes People
.
2. Stuff Stephanie in the Incinerator (1989)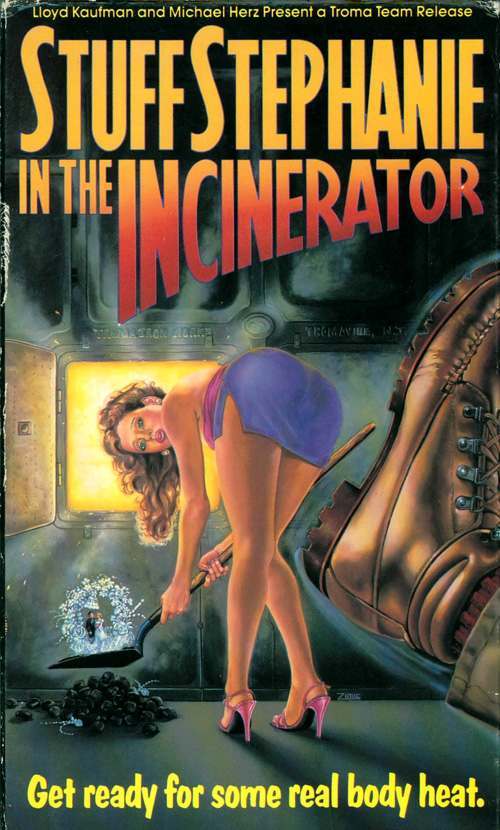 A losing combination of unforgivably intentional kitchiness and misogyny. Fertilize the Blaspheming Bombshell (1990) would follow in its dubious footsteps.
1. Phffft (1954)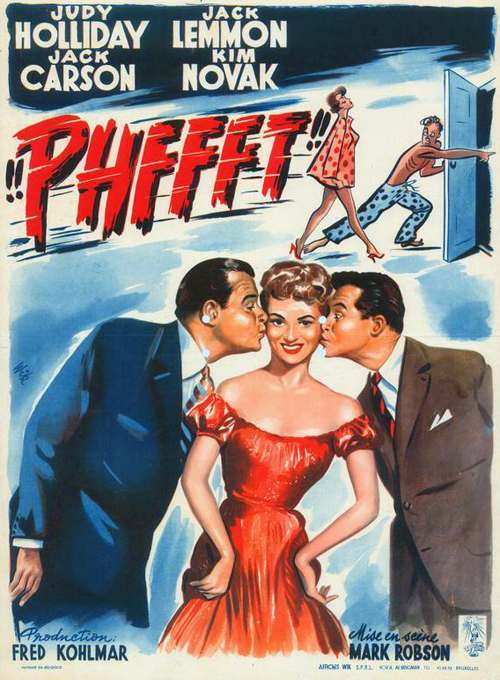 There have been other one word noises used as film titles, such as Sssssss (1973), but this takes the cake…. the cake of shame.