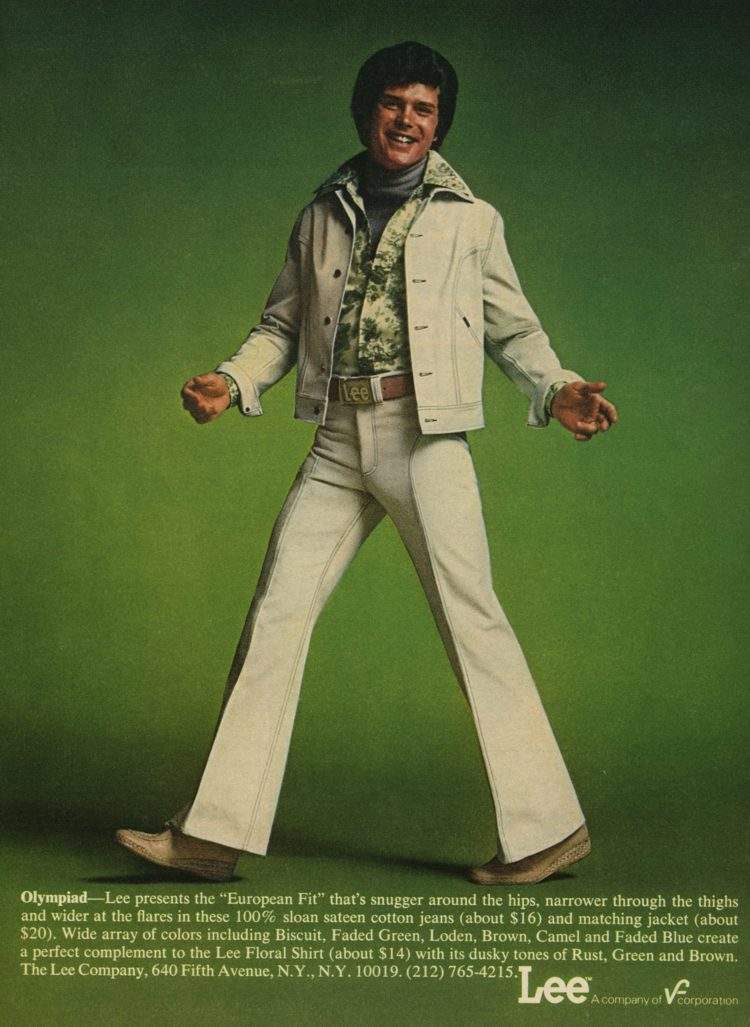 In the mid-Seventies, Lee began a series of magazine ads all featuring a dude in front of a simple background of one bold color. I'm not sure how successful the campaign was, but given that it lasted to the end of the decade, it probably worked pretty well.
They are memorable ads without being controversial or overtly sexual. It was all part of the company's master plan to break out from the work clothes business and into fashion conscious casual styles. Today, Lee makes its clothes in sweatshops in India and spends 40 million per year on advertising; however, it owes a large part of its success to these ads in the Seventies which transitioned their image from work overalls to JC Penney leisurewear.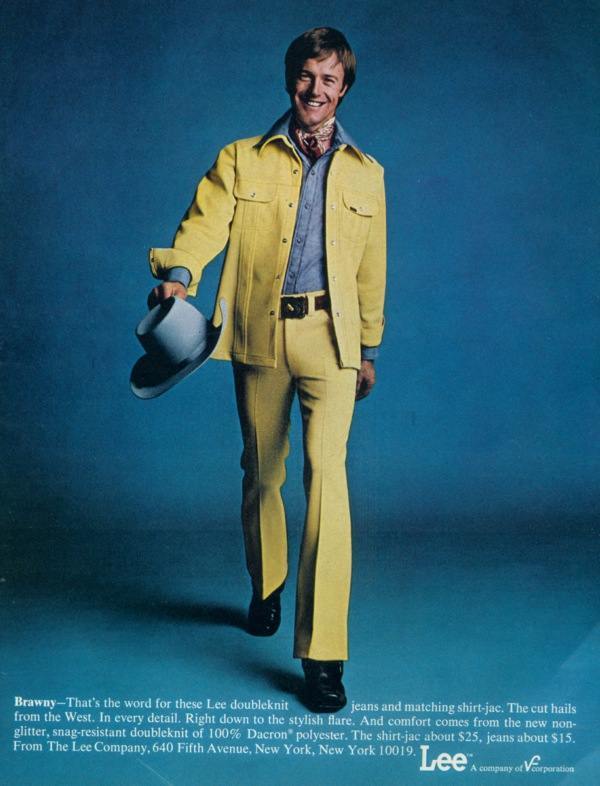 A mustard yellow ensemble.  Classy.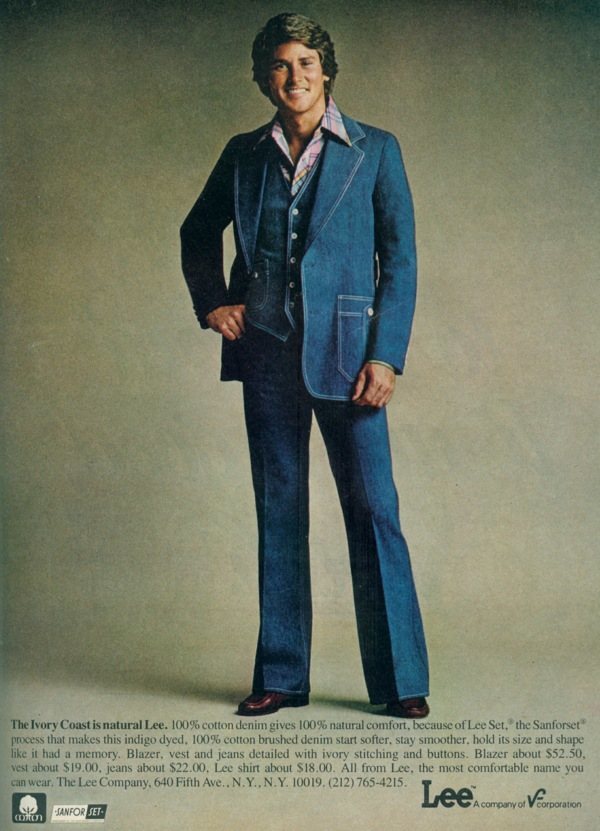 Beau De Labarre, Vinnie Barbarino's replacement on "Welcome Back, Kotter"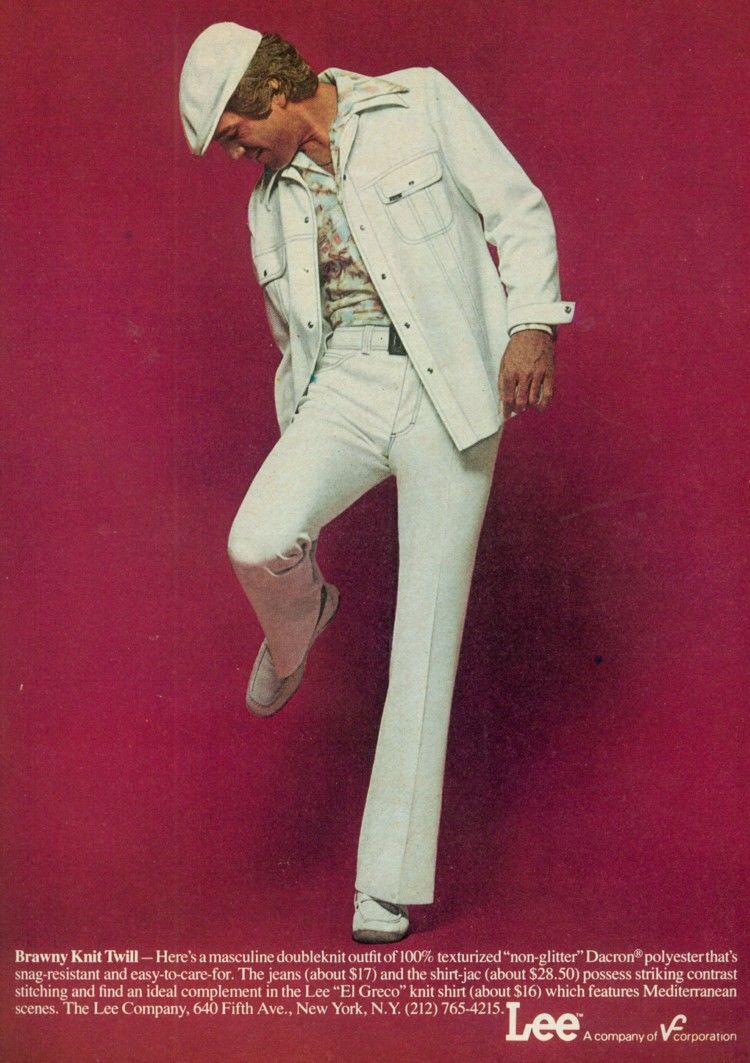 What's going on here?  Did he just step in dog shit?
You've just gotta respect a man bold enough to wear the Swiss Precision suit.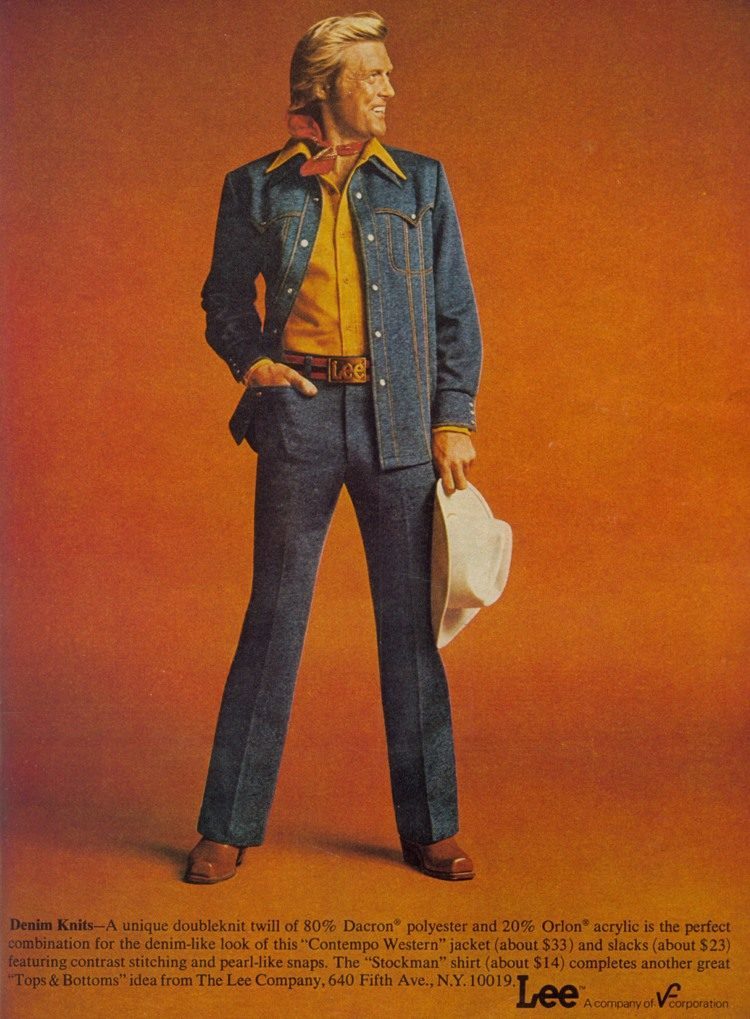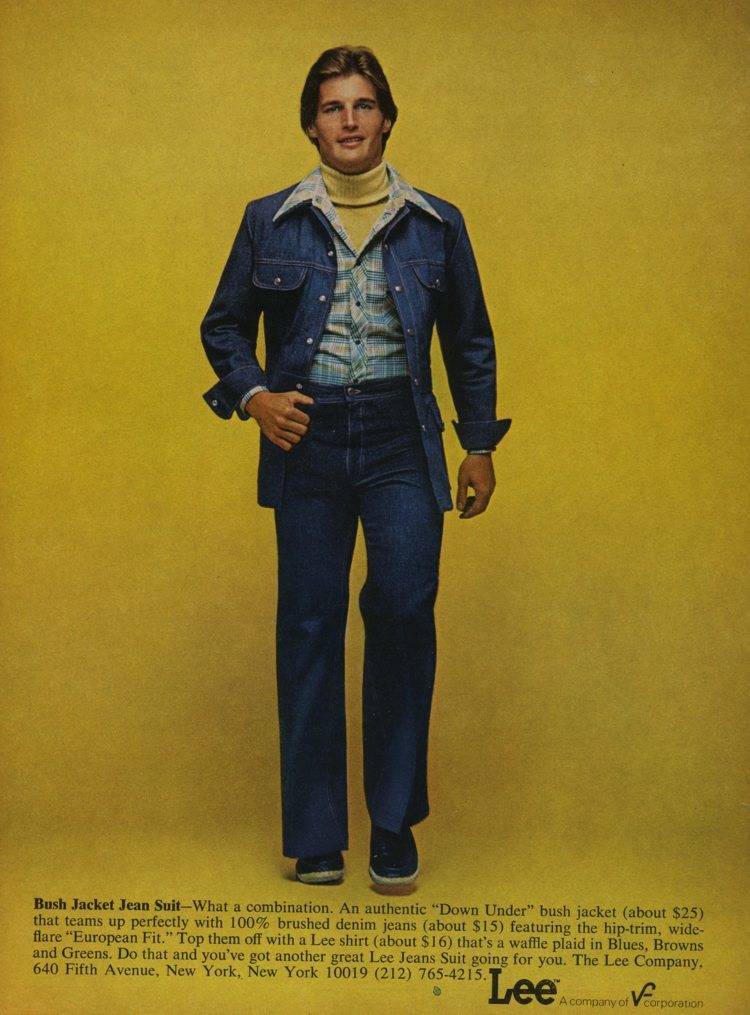 And just in case you haven't had enough denim…