THE making of Howard Hughes Hercules, aka The Spruce Goose:
The largest airplane ever constructed, and flown only one time, the Spruce Goose represents one of man's greatest attempts to conquer the skies. It was born out of a need to move troops and material across the Atlantic Ocean, where in 1942, German submarines were sinking hundreds of Allied ships. Henry Kaiser, steel magnate and shipbuilder, conceived the idea of a massive flying transport and turned to Howard Hughes to design and build it. Hughes took on the task, made even more challenging by the government's restrictions on materials critical to the war effort, such as steel and aluminum. Six times larger than any aircraft of its time, the Spruce Goose, also known as the Flying Boat, is made entirely of wood.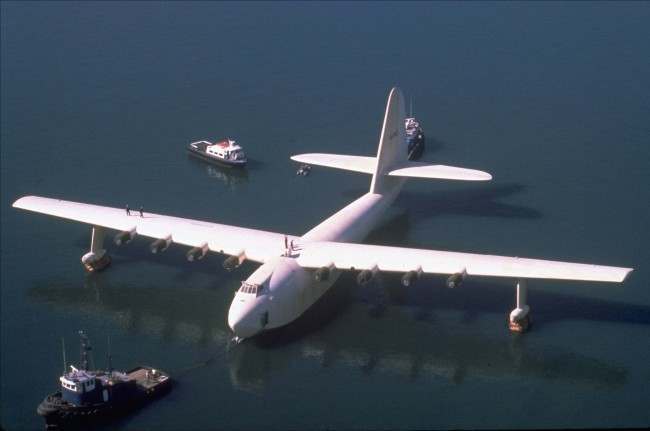 Rare footage from the archives that dates to November 2, 1947. Shot by amateur cameraman Leo Caloia, it shows the Hughes H-4 Hercules (also known as the "Spruce Goose"; registration NX37602) prototype heavy transport aircraft during taxi tests in Long Beach harbor. The aircraft, which was piloted by none other than Howard Hughes himself, may or may not have intentionally left the water. Either way the Spruce Goose never flew again, and the Hercules never advanced beyond the single example produced.