WE'VE trawled the archives to bring you these great photos of faces and places from December 1980. All captions are from the AP or Press Association, and the original words form the date of publication. What a year that was for misery:
John Lennon tribute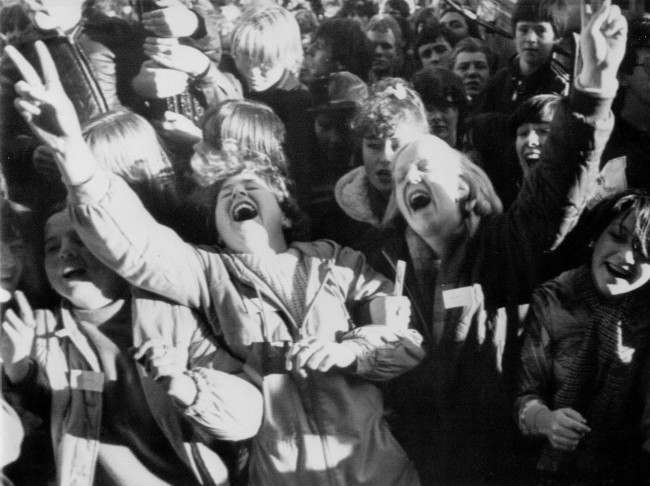 Emotional youngsters outside St George's City Hall when thousands gathered in Liverpool to pay tribute to one of the city's most famous sons, pop superstar John Lennon. Chaos broke out at the concert to commemorate the former Beatle who was shot dead in New York, USA. Date: 14/12/1980
Motorcycling – Barry Sheene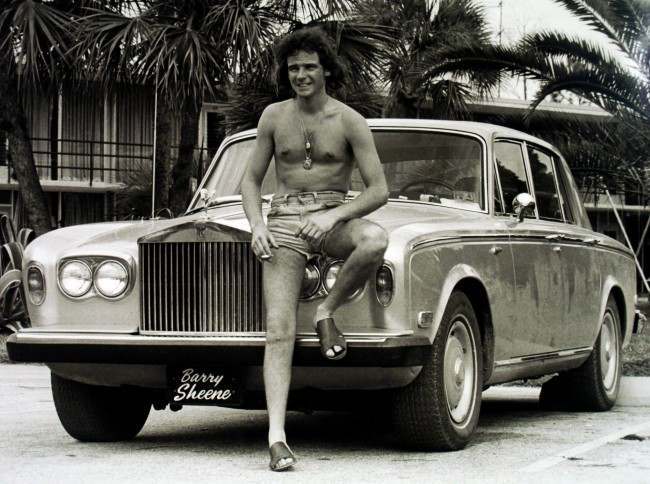 Motorcyclist Barry Sheene posing beside a Rolls Royce car. Date: 10/12/1980
Multiple Escapee's from Brixton Prison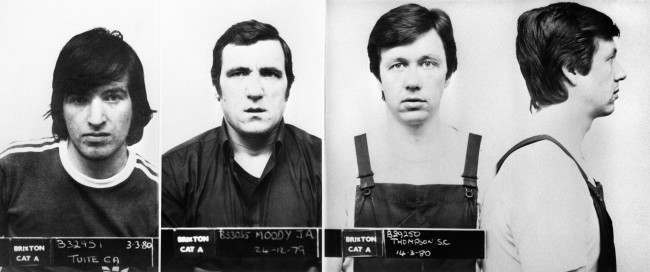 Scotland Yard issued this composite picture of the three men who escaped from a security wing at HM Prison Brixton, earlier today. (left to right) Gerard Tuite, 25; James Alfred Moody, 39 and Christopher Thompson, 35.  Date: 16/12/1980
Lady Diana Spencer at kindergarten, St. George's Square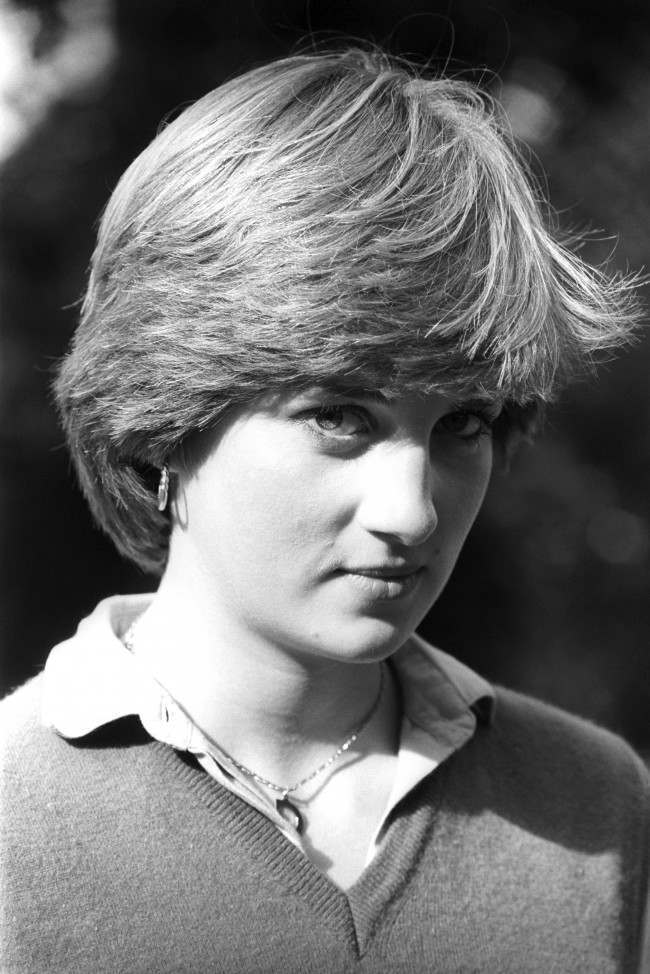 LADY DIANA SPENCER 1980: Prince Charles' latest girlfriend, Lady Diana Spencer (later the Princess of Wales), pictured at the kindergarten in St. George's Square, Pimlico, London, where she works as a teacher. She is the youngest daughter of Earl Spencer. Date: 09/12/1980
Dr Who – Tom Baker Marriage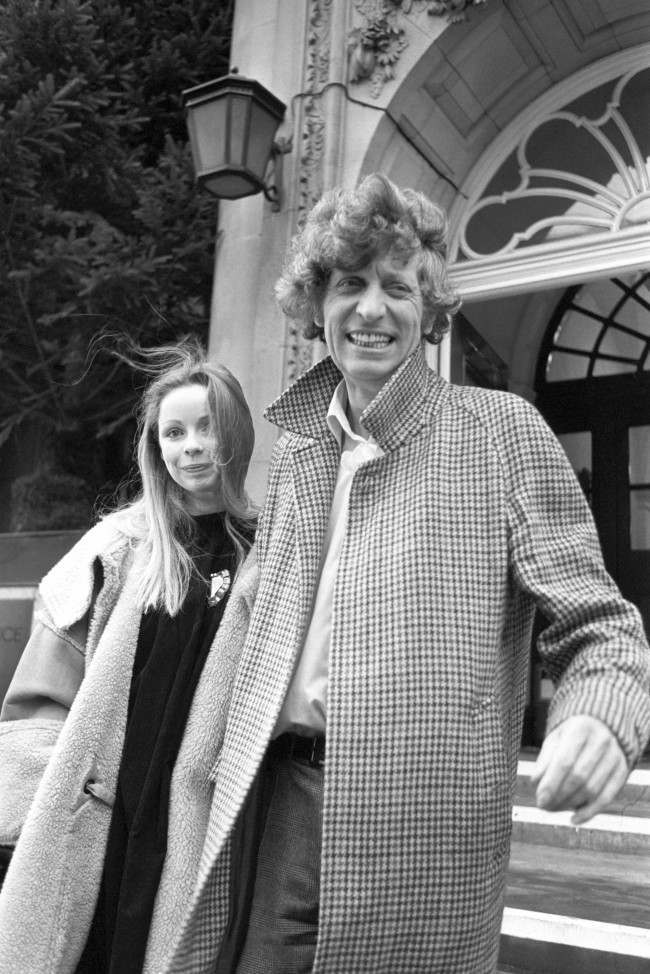 Dr Who actor Tom Baker leads his bride Lalla Ward from Chelsea register office after their wedding. Lalla Ward plays Dr Who's assistant, Romana, in the series. Date: 13/12/1980
British Postal Service – Christmas Mail – London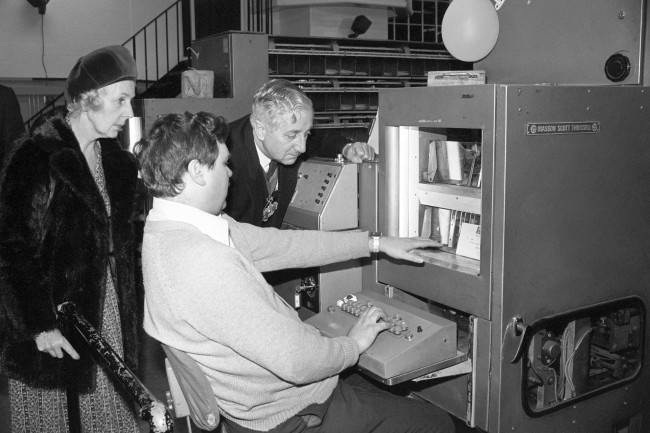 The Lord Mayor of London, Sir Ronald Gardner-Thorpe, and the Lady Mayoress Lady Hazel, watch William Mohoney operating the sorting machine at the Post office's London Chief Office in King Edward Street. The sorting machine is helping to speed the Christmas mail to is destination. Date: 19/12/1980
Ronald Reagan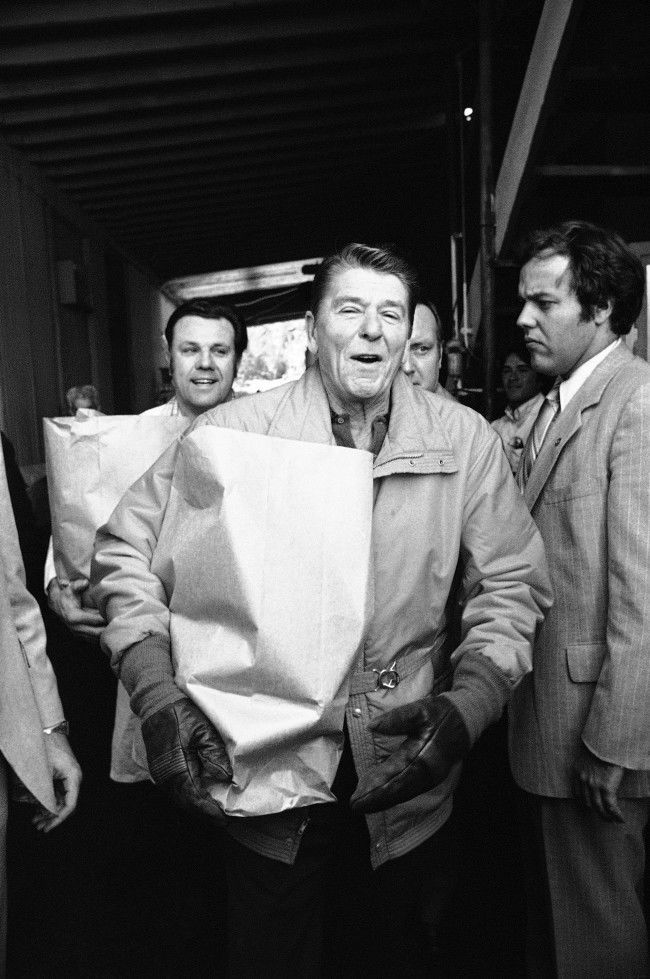 President-elect Ronald Reagan leaves the freezer of the Thousand Oaks, Calif. Meat Locker bundled up in jacket and gloves carrying a bag of meat on Wednesday, Dec. 17, 1980 in Thousand Oaks. Reagan''s butcher Pierre Esponde follows him, left, with another bag of meat. Esponde cuts and stores Reagan's meat for him. Temperatures were over the 80 degrees mark outside in Southern California during a warm December day.
Rod Stewart and family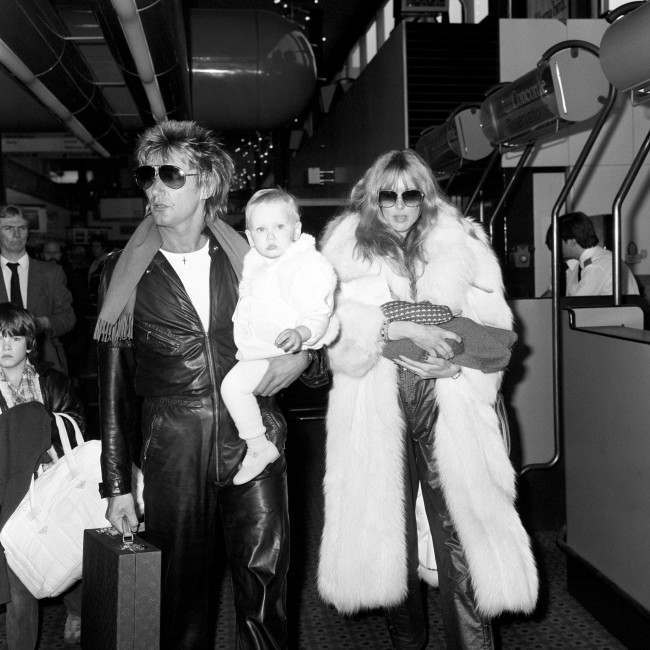 Rock star Rod Stewart with his wife Alana and daughter Kimberly, 16 months, and son Sean, three months, at heathrow Airport.  Date: 18/12/1980
Yorkshire Ripper Case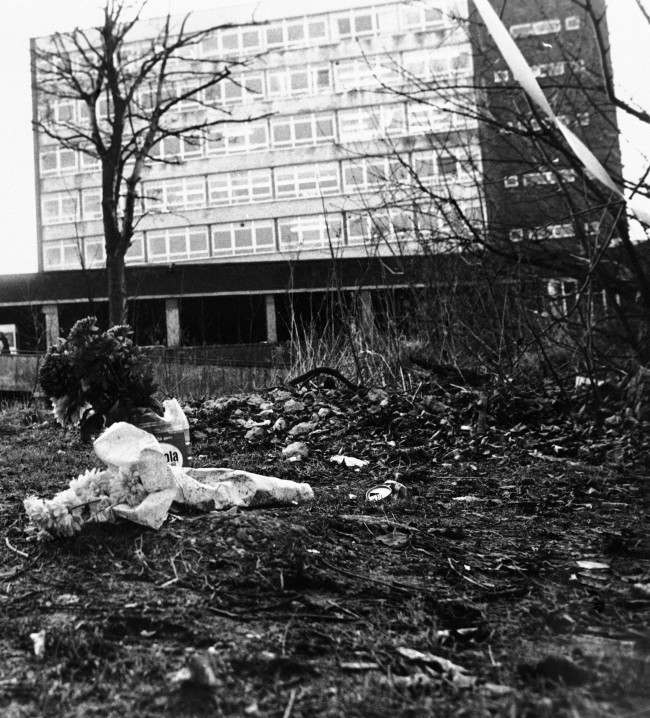 An anonymous sympathizer has left flowers on the spot in Alma Road, Dec. 2, 1980 where the "Yorkshire Rippers" latest victim, Jacqueline Hill, 20, was found murdered in Alma Road, Leeds, England. Jacqueline, was a student at Leeds University and the discovery of her body on waste ground at Headingly in Leeds on November 18, 1940 has lead to a £1 million British Police campaign to trap the Ripper who has struck 13 times since 1975.
Child elephant trainer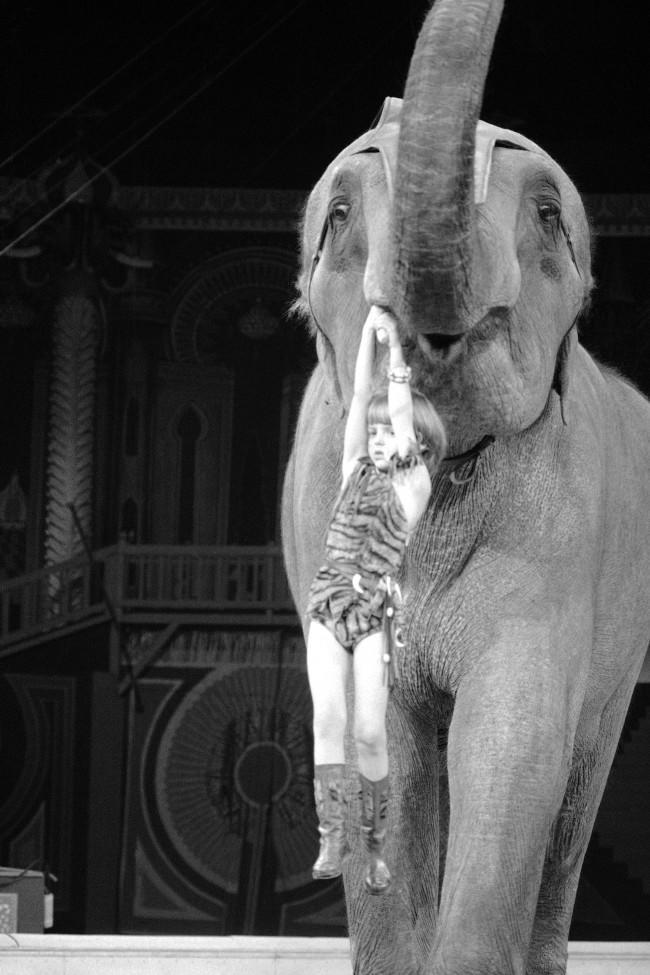 Little Louis Knie holds firmly on to Sahib''s tusk as the bull elephant lifts him gently from the ground in France on Dec. 30, 1980.
Rod Steiger and James Earl Jones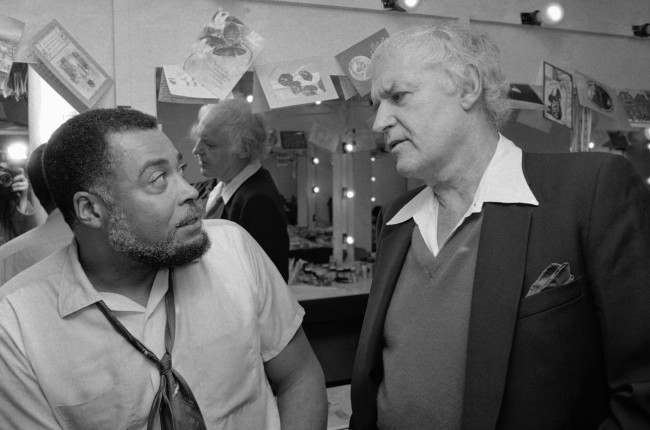 Rod Steiger, right, visits backstage with James Earl Jones during intermission of "A Lesson from Aloes" in New York; Monday, Dec. 30, 1980. Jones stars in the play by Athol Fugard.
Mastermind 1980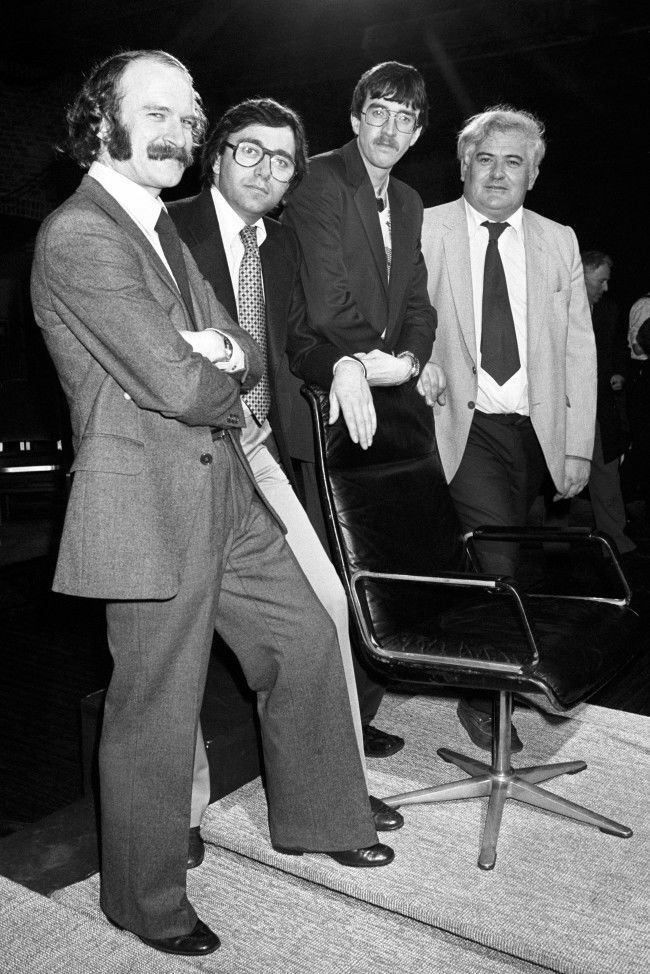 The contestants for the intellectual television quiz Mastermind are (from left) Ingram Wilcox, 36, a civil servant from Bath, Fred Housego, 35, a licensed taxi driver from Rickmansworth, John keogh, 23, a postgraduate student from Bootle, and Samual Mortimer, 50, a civil servant from Watford. Date: 20/12/1980
Ernst T. Krebs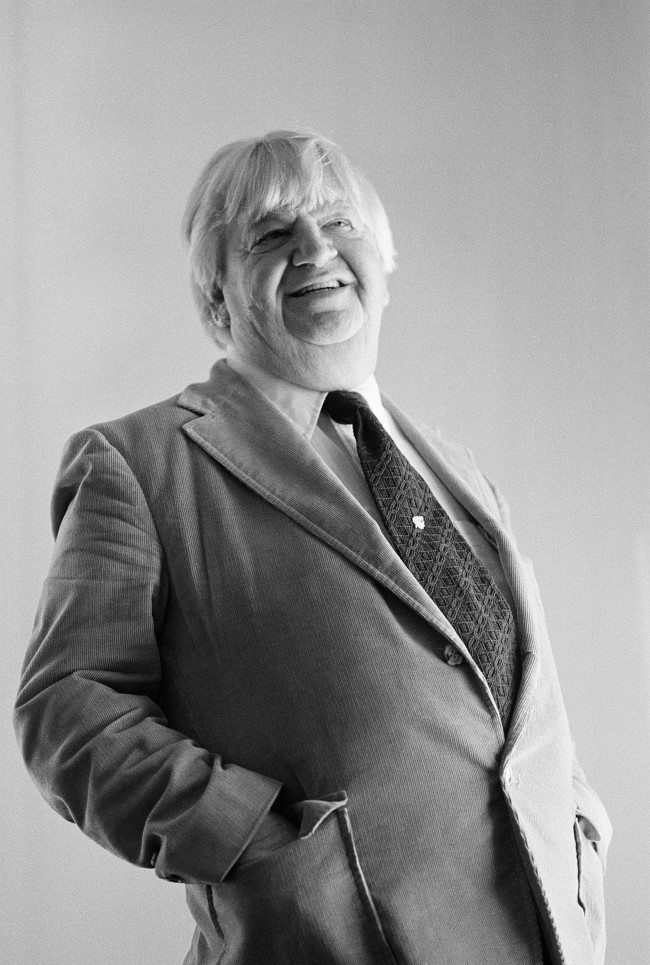 Ernst T. Krebs, Jr., the 68-years-old biochemist on Dec. 22, 1980 in San Francisco, who holds the patent on the controversial drug Laetrile, is facing a jail term merely for advocating its use. Laetrile, obtained from the pits of apricots and other fruits and hailed by some as a cancer cure, became legal for terminal cancer patients in California on Jan. 1.
Crime – The Yorkshire Ripper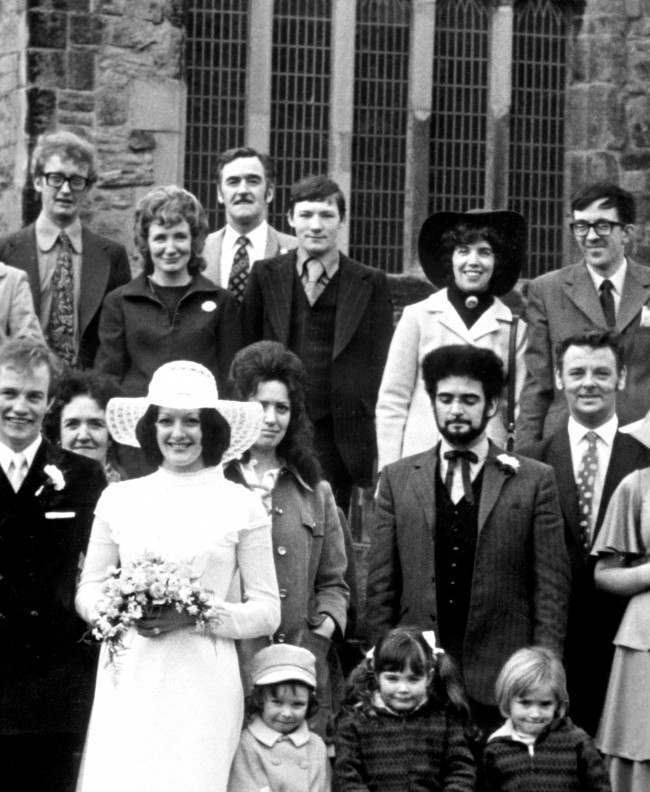 Peter Sutcliffe (bearded), the man charged with the Yorkshire Ripper murders, at his sister's wedding in 1980
William Ayers And Bernardine Dohrn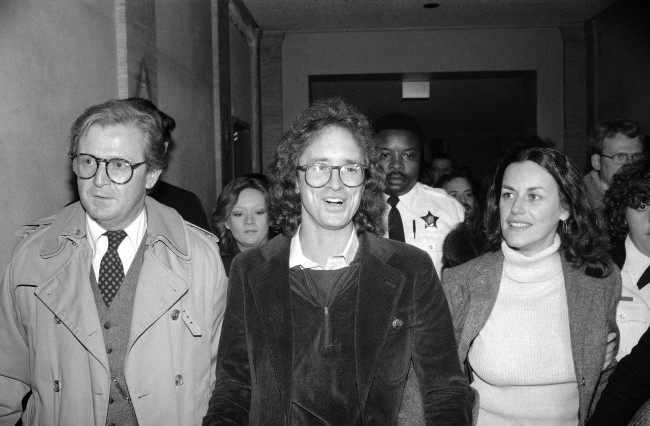 Former radical leader Bernardine Dohrn, right, enters the Criminal Courts Building in Chicago, Dec. 3, 1980, accompanied by former SDS member William Ayers, left. Dohrn surrender to authorities ends an 11-year odyssey through the underground.
Court Cases For China Gang Of Four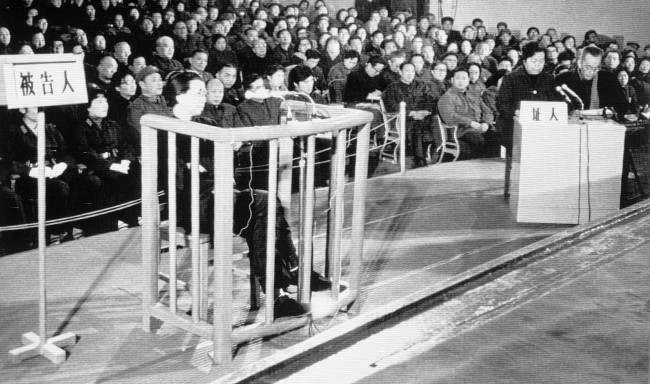 Witness testifies against Mao's widow-Jiang Qing, widow of the late Mao Tse-Tung, listens in the dock at left as Wang Kunlun, former Vice Mayor of Peking, at right, testifies against her at the gang of four trial in Peking on Friday, Dec. 12, 1980. Seated beside the witness is his daughter Wang Jing Ling.
IRA Hunger Strike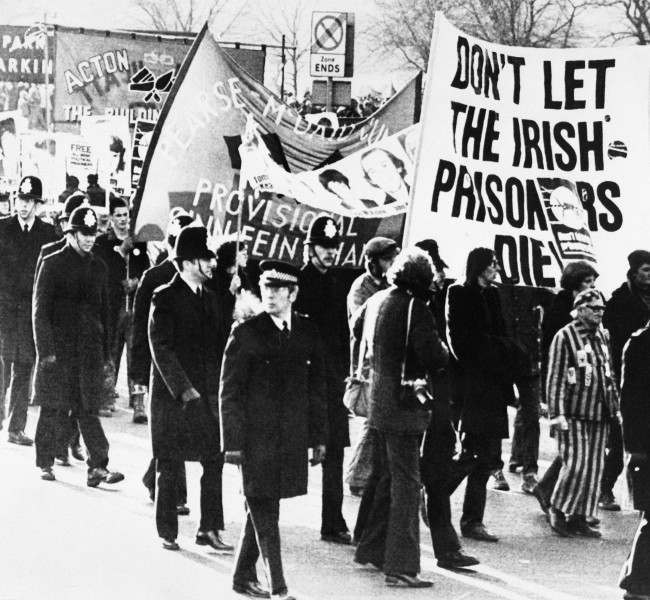 Police flank marchers during a protest march in London on Sunday, Dec. 7, 1980 in support of the seven prisoners, six members of IRA and one belonging to the Irish National liberation Army, who have been on a hunger strike since October 27 in a bid to try and force the British Government into granting them political prisoner status.