A while back, we covered some pretty peculiar games; however, there still remain board game curiosities which cry out for your attention. It seems there was no limit to the imagination (and debilitating insanity) of board game manufacturers. For every winner (i.e. Monopoly, Risk, Candyland) there were a hundred losers. Here's a look at some of those losers.
VIDEO VILLAGE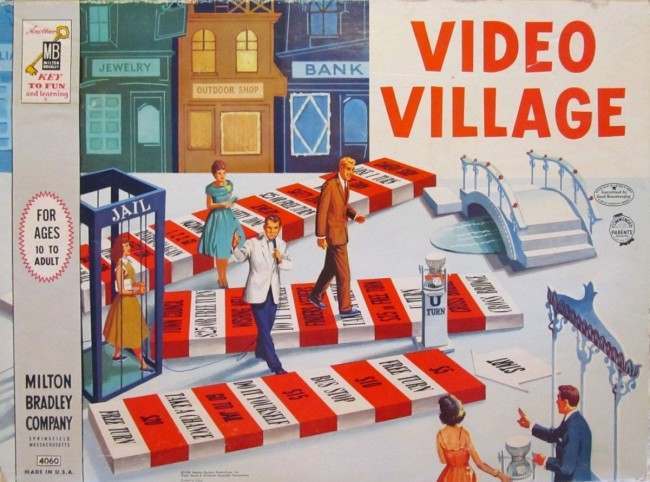 No doubt, this board game is a staple in the NSA break rooms. "Video Village" has such a nice sound for a mass surveillance system; much better than London's "Ring of Steel". How fitting that it shows a woman behind bars.
THE LOVE COMPUTER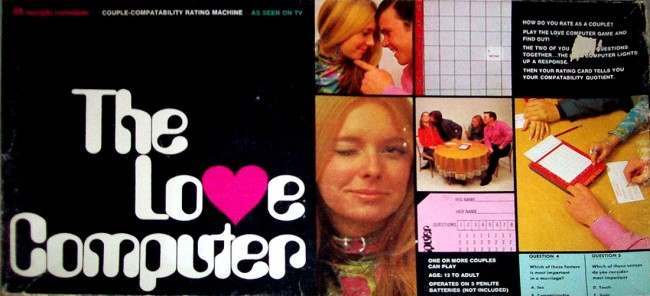 Judging by the pictures on the box, The Love Computer is just a series of compatibility quizzes which lead to sex and an eyelid swollen shut. The enclosed ointment can be used for both.
THE CANNONBALL RUN!

You can go play your Monopoly, where you get to be an old-timey shoe, a Scottie dog, thimble or wheelbarrow. I'm playing Cannonball Run and being a coked up Sammy Davis Jr. dressed as a priest driving a red Ferrari.
TUMBLE BUMBLE GAME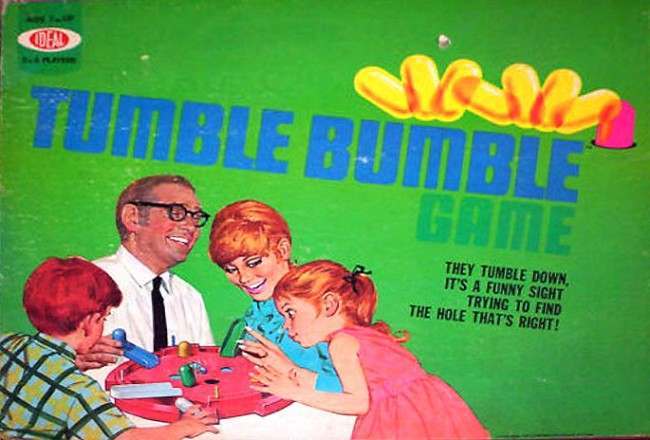 "They tumble down,
It's a funny sight
Trying to find
The hole that's right"
Looks like dad found "the hole that's right". Let's just hope the kids don't notice.
BATTLESHIP

A highly popular game, and fun for the whole family…. well, except for the womenfolk. They've got dishes to attend to.
PIE FACE GAME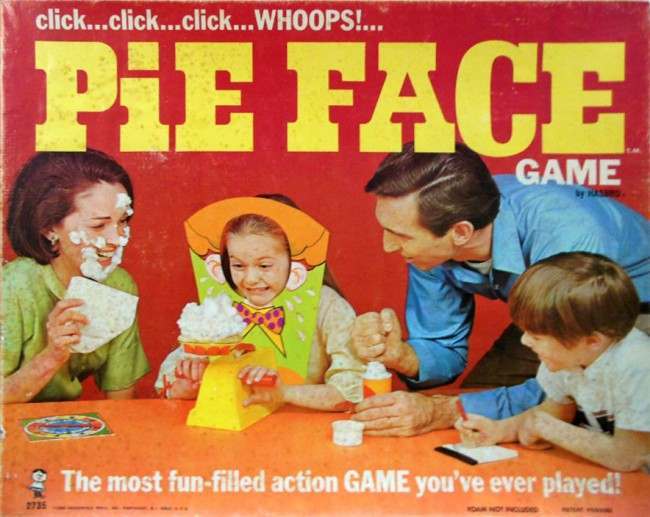 A game of intense pressure and humiliation… well, for womenfolk. Father and son get to laugh and keep score.
MINDMAZE

Why is this family game for "ages 8 and over" literally dripping with sexual tension? The way they're placing those pegs into holes is like some sort of board-game porno.
WANNA SEE MY GREAT MOVES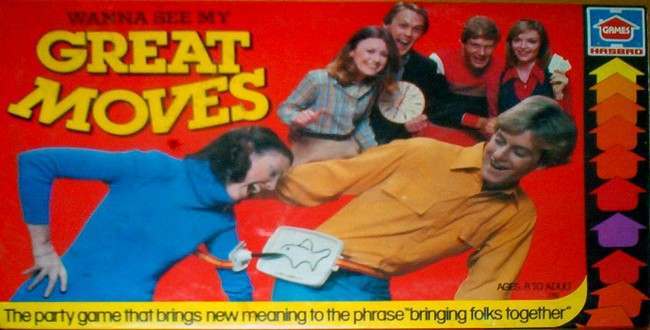 Leave it to the 1970s to turn everything and anything into a prelude to sex. This game forces the artist to get eye-level to a crotch canvas – what sort of horny genius created this wondrous gift to mankind?
DEALER'S CHOICE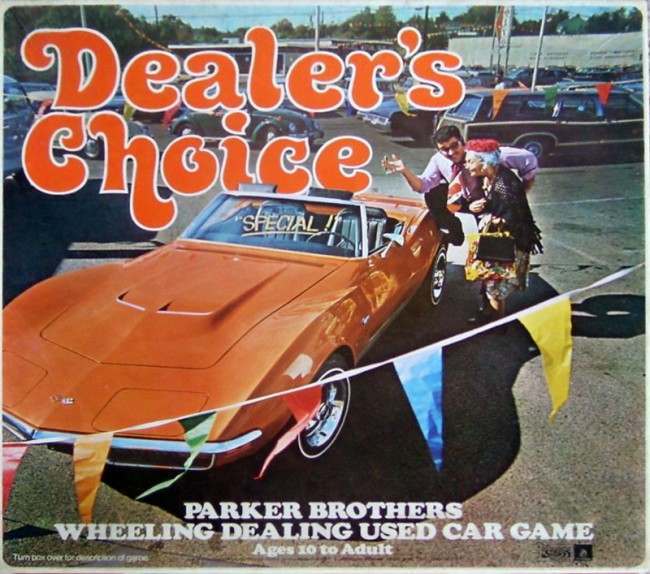 The game that fosters greed and exploitation of the weak. Swindle an old lady out of her life savings for the win.
THE HOBBIT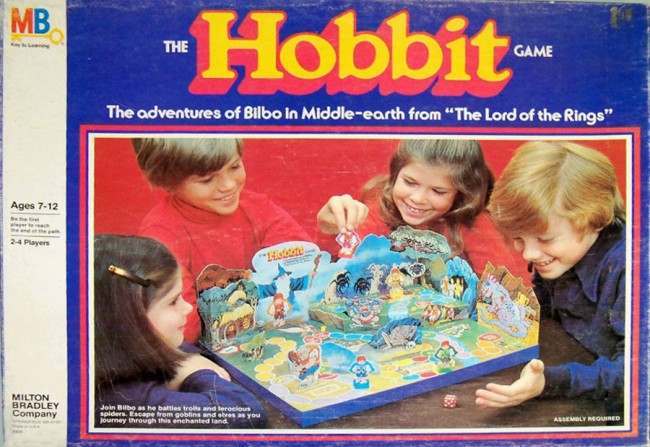 You've landed on yellow, so pick a card. "Thorin's Orcrist, The Goblin Cleaver, eviscerates the Great Goblin. Move ahead three spaces."
MATING GAME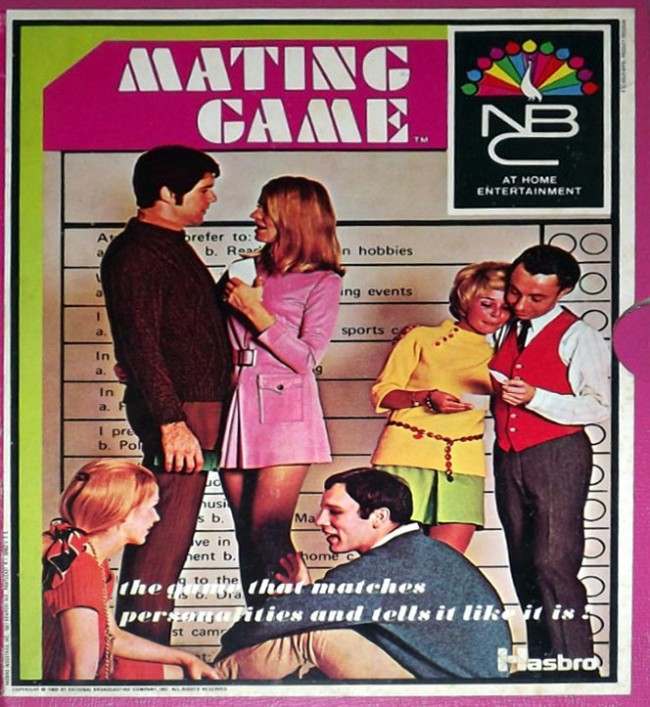 Another compatibility game with fornication in mind. The game included a 4-pack of condoms for the winners, and a box of tissue for losers (for weeping, fapping, or an unholy combination of both).
LEAVE IT TO BEAVER MONEY MAKER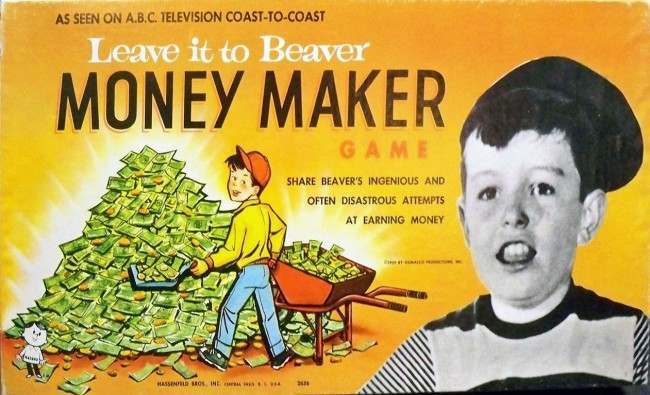 Where in the Seven Hells is Beaver getting this kind of money? I presume The Beav is dealing meth or slinging rocks to build this mountain of cash. Hopefully, the game comes with instructions on how to launder it.
FLUSTER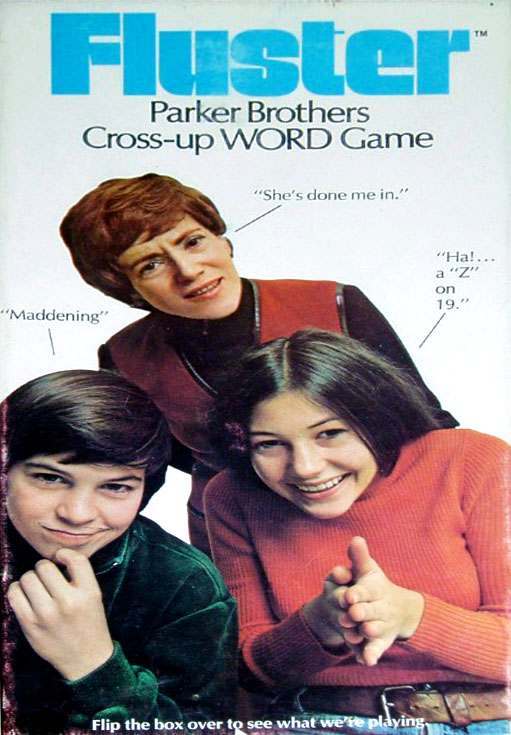 You don't have to play Fluster with your cross-dressing ginger uncle, but it's a whole lot more fun!
THE MCDONALD'S GAME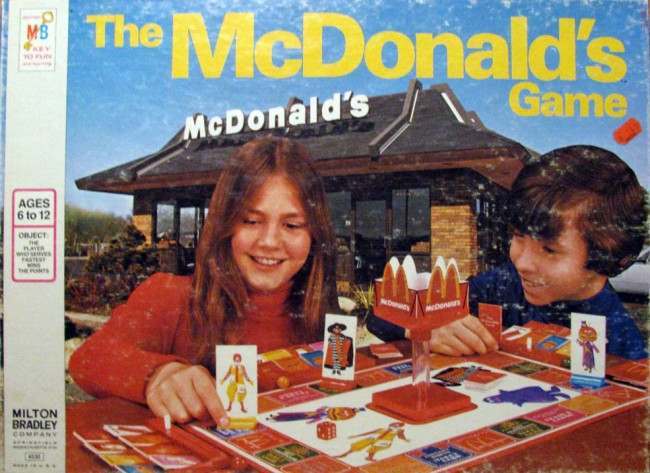 "Uh, oh. You've got Type II Diabetes. Lose a turn."
RHYME TIME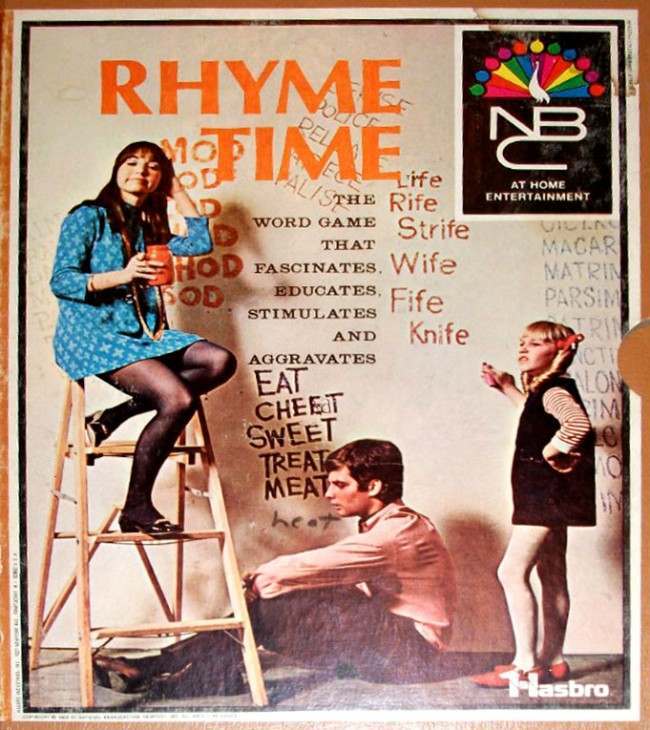 This poor man is trying desperately not to look up her dress.  "Okay, time to rhyme: Vigilantes, Shanties, um Panties – DAMN!"
DON'T CATCH A COLD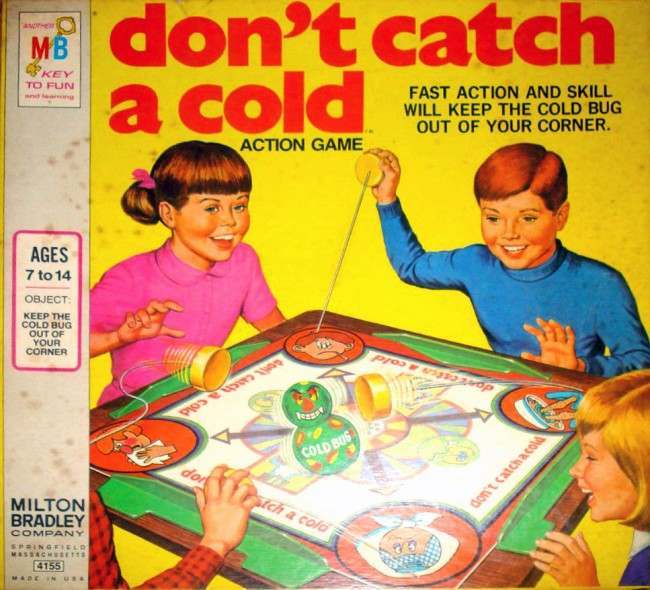 Losers often experienced lethargy, mild nausea and a hacking cough, but "Don't Catch a Cold" was still a big success. In retrospect, the follow-up game "Don't Catch Typhus" probably was a bad idea.