IN 1978, the Associated Press met Kellie Everts, the Miss Nude Universe who became as a striptease artist performing on a Washington stage because "God told her to quiet her job as a social worker and return to the stage to perform her strip act".
The woman born Rasa von Werder was stripping for Jesus.
And isn't stripping another kind of social work?
(via)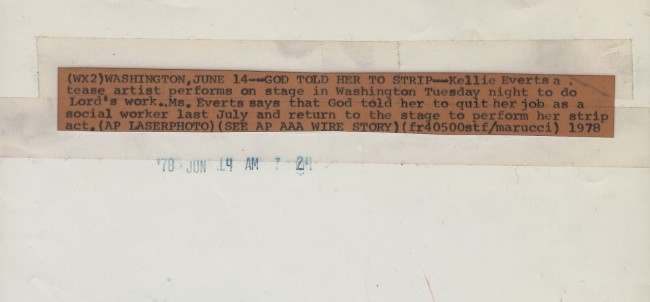 In May 1978, Kellie saw a vision in her Brooklyn apartment:
Kneeling at her altar to the Virgin Mary, the 33-year-old prayed for guidance in her dealings with men. Everts asked the Virgin to be mother not only of her soul, but of her body.

The room, as Everts tells it, filled with a bright, white light and the Virgin appeared. "I want you to stop having sex with men," she commanded. Then she vanished. It was the epiphany Everts had prayed for. For five days she thought about the Virgin's words. "I saw good-looking men everywhere," she says. "But I thought, if I don't do this I'll be a coward." So Everts pledged herself to Mary, promising never to have sexual intercourse again….

"The Christian religion has some excellent doctrines," says Everts, "but also contains the poisons of male domination — most notably the denigration, enslavement and exploitation of women. Women are punished for charging money for sex — because in doing so, they claim their own bodies as a resource to exploit for their own benefit. If fornication and adultery are sins, then punishment should be applied to both sexes."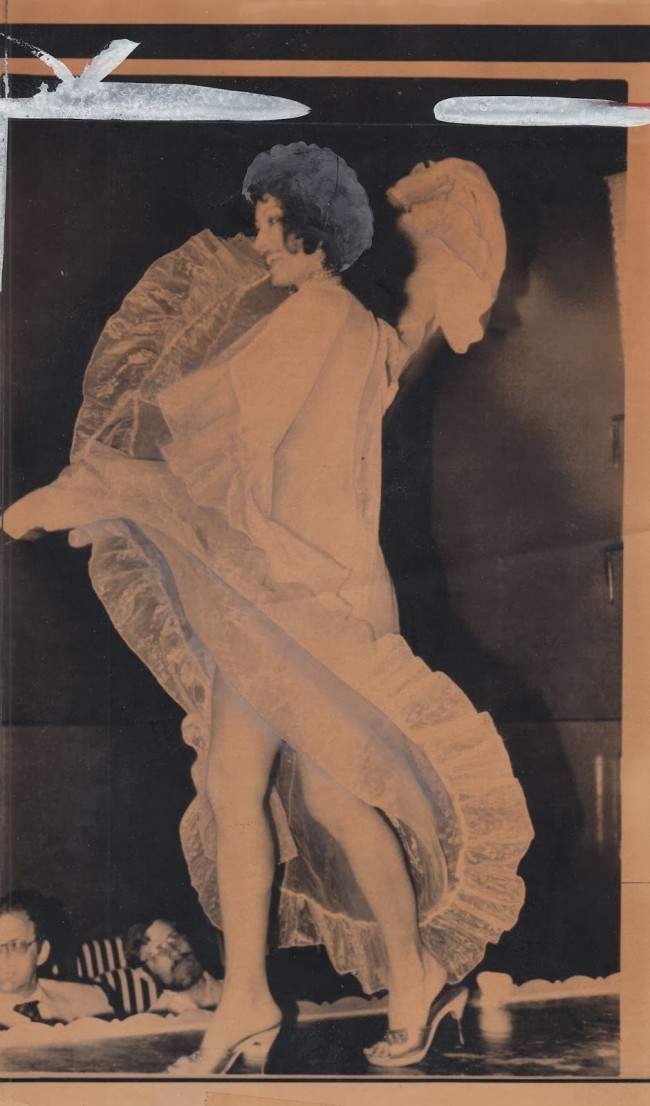 You can read more of the who raised the spirits of men here and here. And see and read more about Kellie below:
[imagebrowser id=5944]