Medieval Rabbits Maimed, Killed And Tortured Humans And Dogs
MANY years ago, I owned a share in a racing greyhound. Before one race (in Wimbledon, London), the trainer came over to me and the rest of the consortium and said one word: "rabbits!" The hound had tasted fresh blood. In search of more, Prince of Thebes would run like the wind to sink his chops into that stuffed bunny on a motorised scooter. He lost. And only now do I realise that the dog was not chasing bunnies; he was trying to escape the murderous things.
British Library's Royal MS 10 E iv, aka the Smithfield Decretals, is a late fourteenth-century law book containing many illuminations including an image of rabbits trying a captured hound.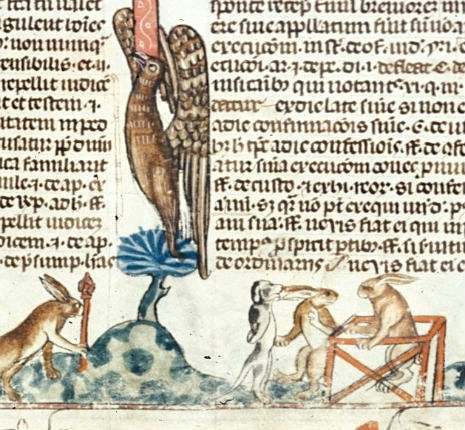 Did the hound escape? Was he innocent? Find out what happened to Sizzles later on.
And get a load of the rabbit in Pontifical of Guillaume Durand, Avignon, before 1390: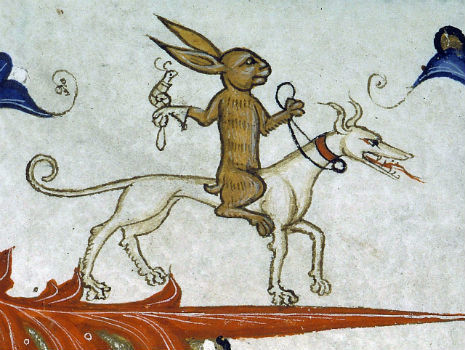 And there's the Ormesby Psalter (Bodleian Library MS. Douce 366), "a psalter, a collection of Psalms meant for contemplative reading":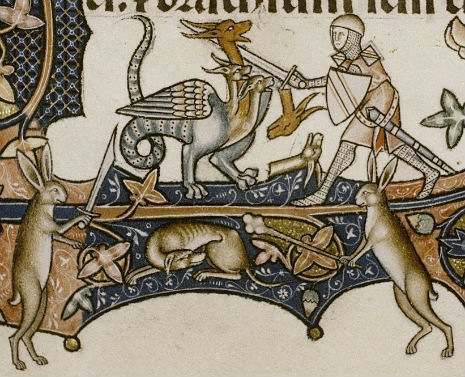 Terrifying stuff. And it gets worse. The rabbits have allies. Like the snails:
Sizzles was hanged from the neck until dead. He was then, most likely, soaked in gravy and canned.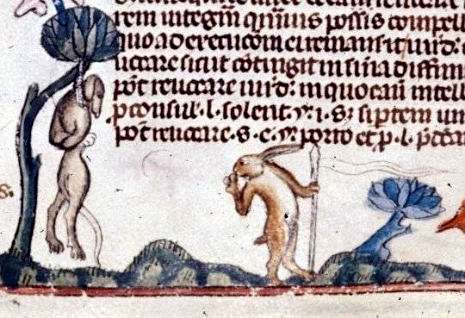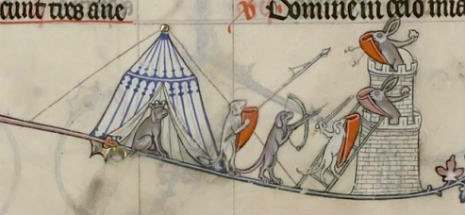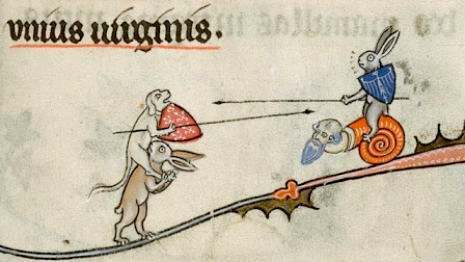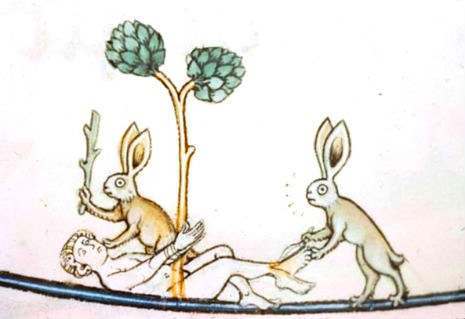 Monty Python were right:
Spotter: Dangerous Minds