1959: Former Debutantes Race Against A Team Of Racing Car Drivers In Dexton G Powered Racers
THE Debs line up for a practice start at Brands Hatch, left to right, Susan Hampshire, Gloria Kindersley, Rosalind Watkins, Jennifer Osbourne and starting the race, Amanda Legge. A team of former debutantes will race against a team of leading racing car drivers in Dexton G Powered Racers, an up to date version of soapbox trolleys.
Date: 23/03/1959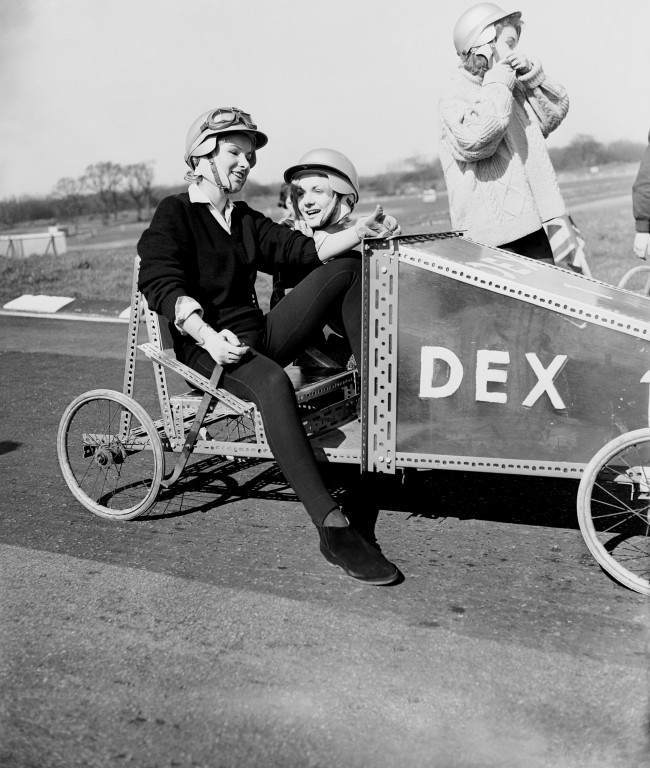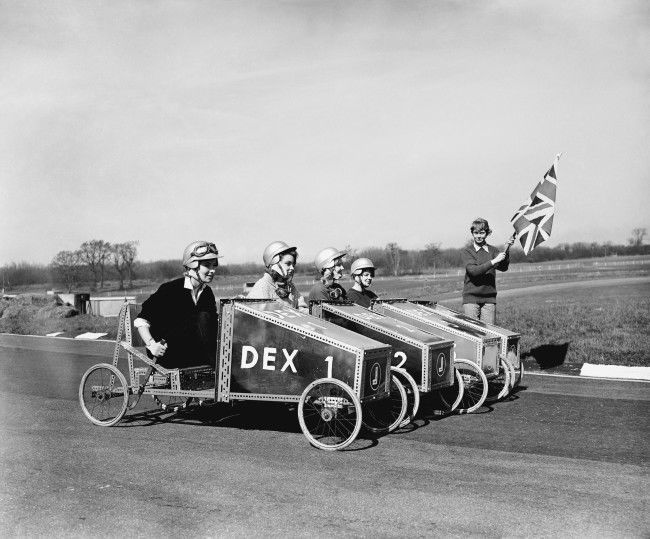 Susan Hampshire takes a spill.