Women with muscles. Roll up. Roll up. Come see the circus freaks.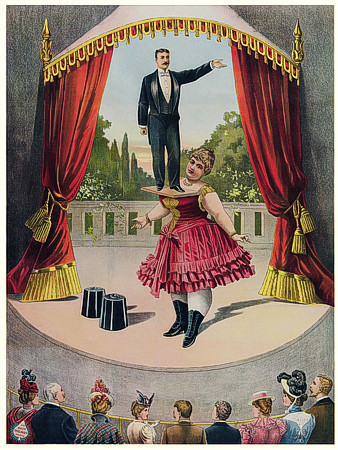 A muscular woman was an object of myth, wonder and fear. She disrupts the order of things: a strange, immoral, exotic, erotic and dangerous creature not quite a man and yet affecting male stereotypes. She is a woman unsexed.
David Chapman says of his book Venus In Biceps:
They aren't building their bodies for us, anyway. The question is not whether they are sexually appealing for others but whether they excel at what they do for themselves. In the end, it is an issue of self-fulfillment. It was a simple explanation, but it made me wonder about the women who had tried to build their bodies in previous generations. Did they worry about gender-identity issues a hundred or more years ago?

Ultimately, Chapman reminds us misconception, stereotype, and judgement of strongwomen are far from eradicated… Many of the same battles that were being fought over a century ago are still being waged today … after all, labels are so much easier to deal with than realities.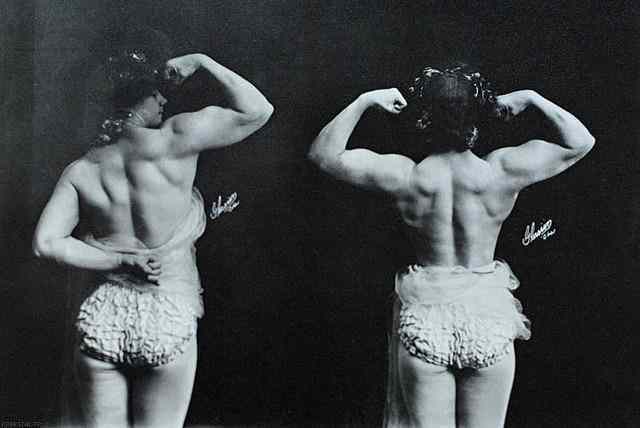 Laverie Vallee, better-known by her stage name of Charmion, is the subject of this Thomas Edison film from 1901, featuring her famous trapeze strip-tease: