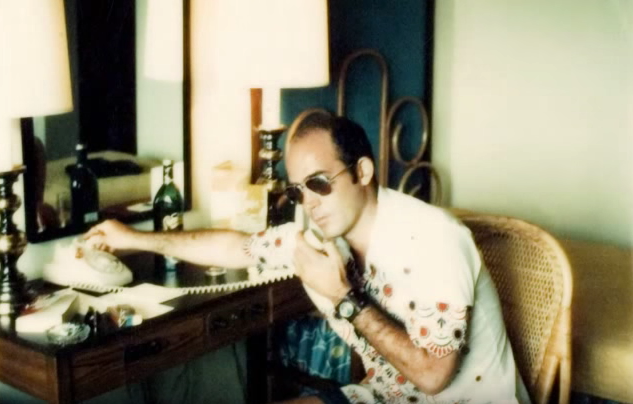 In 2004, Hunter S. Thompson called the Design Audio/Video service in Glenwood Springs, Colorado., near where Thompson lived in Woody Creek.
Barrie McCorkle was general manager at the time. He recalls:
"We just came in one morning. One of my employees checked the voicemail and was like, 'you've gotta hear this.'"
They heard it over and over. McCorkle estimated that he and his employees listened to the message around 15 times that morning.
Language is ripe and fruity.
"I don't know what I'm gonna do. The question is what are you going to do…If your setup is still here tomorrow night, I'm gonna destroy it and, ugh, write about it. Yeah, I write a column, several, I write about a lot of things, you might of even heard or read my name somewhere. I write about, I write books, I write things that get out and people read! I'll ruin your f*cking name! You goddamn idiots, you f*ck up my system!…Go to any bookstore or any magazine rack and you can see what I can do to you. And I will! You bastards who f*ck up my system like this. Goddammit, f*ck you. Get up here" — Hunter S. Thompson
Was the issue fixed?
McCorkle confessed, "It turns out, we didn't sell him the stuff, but we ended up fixing it for him. He never apologized for it, but he was grateful."