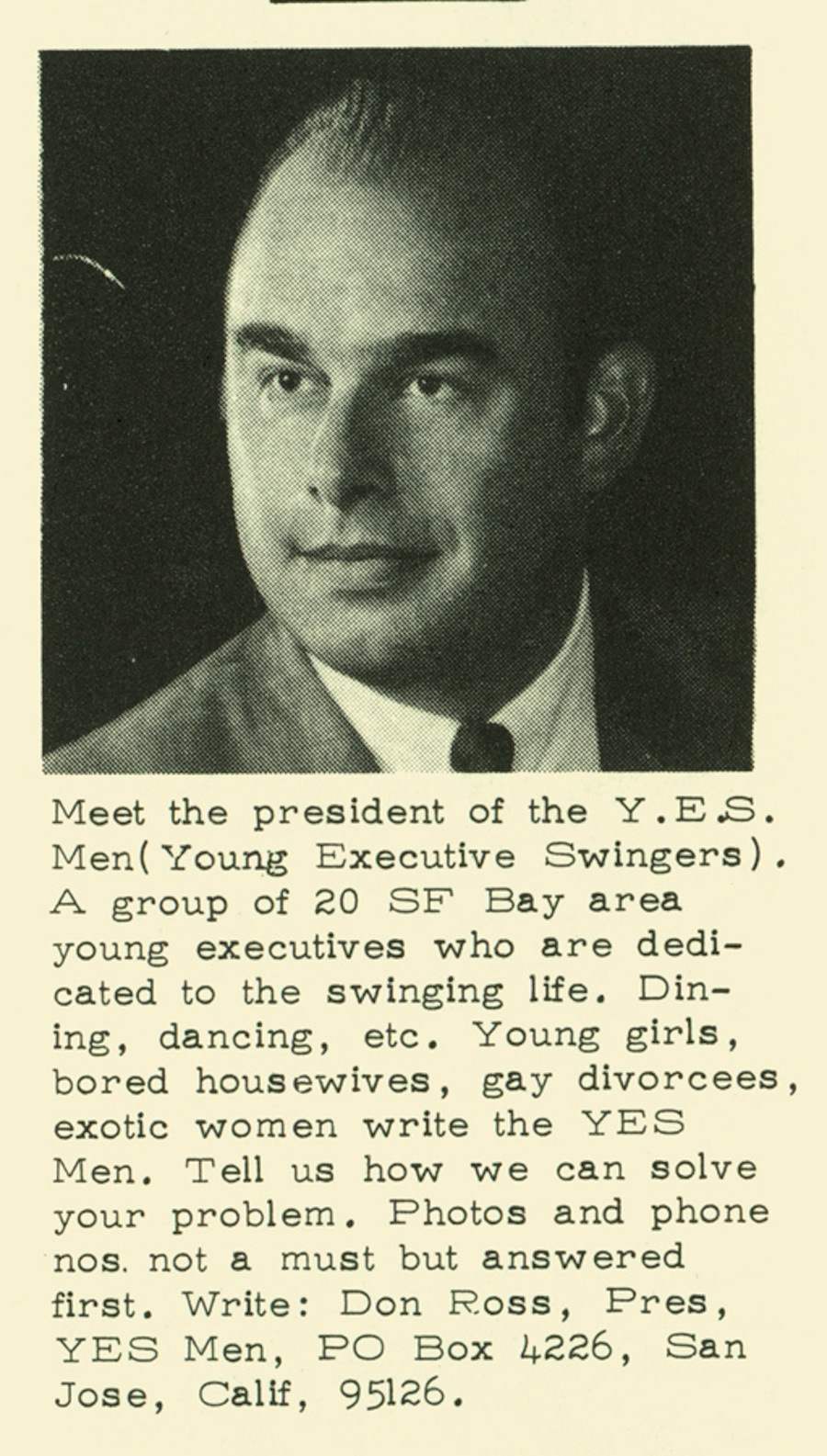 Ladies these hot men are waiting just for you!
Before Craigslist and Tinder Dad or even Grandad had to post personal ads in specialist magazines if he wanted to find a fuckbuddy to have fun with. The ads were usually short and to the point, no foreplay:
Married, wife doesn't swing. Need young attractive female partner to make the couple circuit.
Stocky built middleaged bachelor 5'6″, 150 lbs, wishes to contact swinging gals and couples. Novice but willing to learn.

Tall slim male, age 33,  6′, 170 lbs, college ed. interested in corresponding & meeting single females & couples. Love parties with exciting ideas.

Tv, 51, 5'11", 180 lbs love lingerie, also women's fashions, rubberwear. Also very much interested in human behavior & discipline.

25, 6'1″, 175 lbs, educated, desires to meet bi-minded girl around Bay area so that we may meet couples and groups that we cannot meet by ourselves. Would also like to hear from liberal minded couples.
The increase in affluence during the fifties and sixties together with a rise in leisure time, the dissemination of pornography and the mass production of contraceptives enabled more people to enjoy sex as source of pleasure rather than as a means for procreation.
Sexuality became a primary definitions of identity–straight, bisexual, gay, lesbian, transgender, intersex–often preferable to those nomenclatures of occupation or belief.
The provenance of these swinger personals from the 1960s is not known, but this type of ad (and the YES Men club) do seem like the kind of thing journalist Gay Talese may have run across in Thy Neighbor's Wife, his investigation into the American sexual revolution–from pornographic images, blue movies, strippers and massage parlours to the swingers of Sandstone Retreat–a clothing optional sex resort in the Santa Monica hills–which was intended for the "singular purpose of reducing population growth." By today's standards, these ads seem innocent, overly earnest, and more about meeting like-minded people. And if their ages are correct (questionable, I know) then these men aged faster (had more character?) than their counterparts today.