"I would never have started this trip if I had known how tough it was, but I couldn't and wouldn't quit."
― Emma Gatewood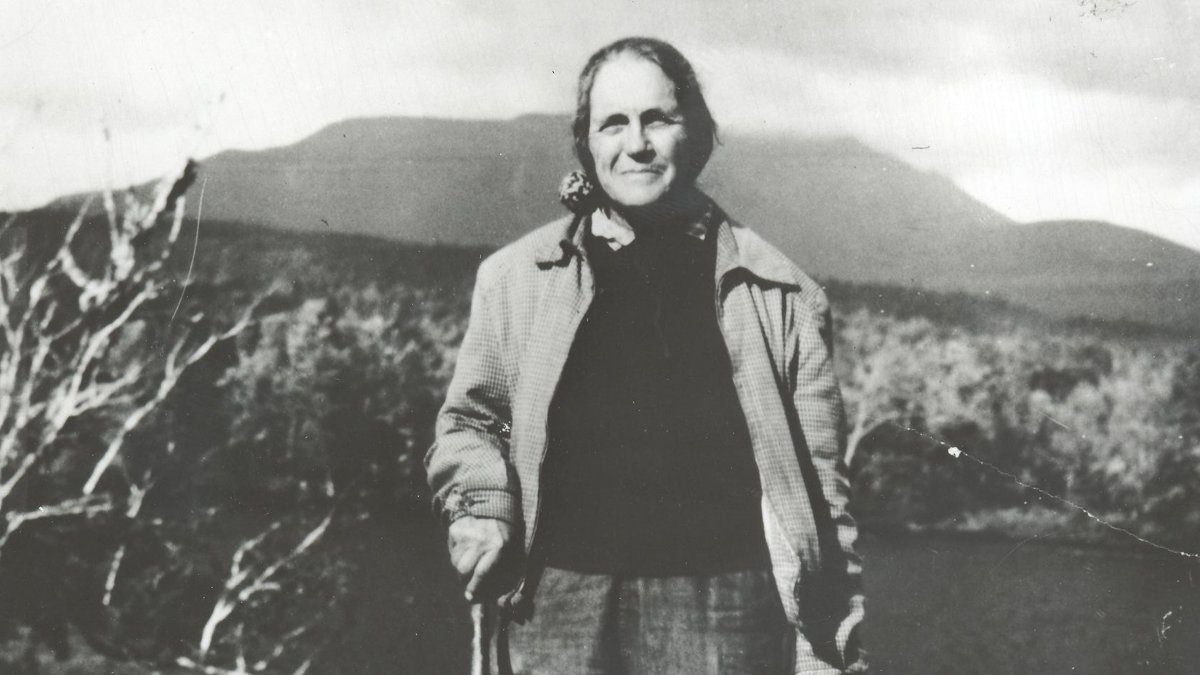 For hikers, walking the entire length of the Appalachian Trail is maybe equivalent to climbing Everest or K2. Potential finishers prepare for years, spending hundreds on specialized gear, learning trail secrets, and toughening up tender feet. As for why anyone would want to walk 2,050 miles from Springer Mountain, Georgia to Mount Katahdin, Maine… well, there may need be no more motivation than that offered by Bill Bryson in his modern hiking classic A Walk in the Woods: "Sounds neat! Let's do it!"
Bryson and his hiking companion only made it 870 miles before giving up, but hundreds of others have covered the entire distance, for various reasons, before and after his attempt. In 1955, Emma Gatewood of Ohio, the first woman to complete the hike, did so on her second try. She was 67 years old, a mother of 11, and a grandmother of many more. She had no previous hiking experience or special training in the outdoors other than decades of hard work on a farm.
"Carrying only her shower curtain tarp, a blanket, some dried fruit, sausages, and nuts, a self-sewn rucksack, and wearing her canvas Keds," writes Justin Houseman at Adventure Journal, "Gatewood pushed through the pain, the boredom, the hunger, the exhaustion, all of it." She finished the hike in 146 days. Why did she do it? "I thought it would be a nice lark," she told reporters later. And also, "because I wanted to."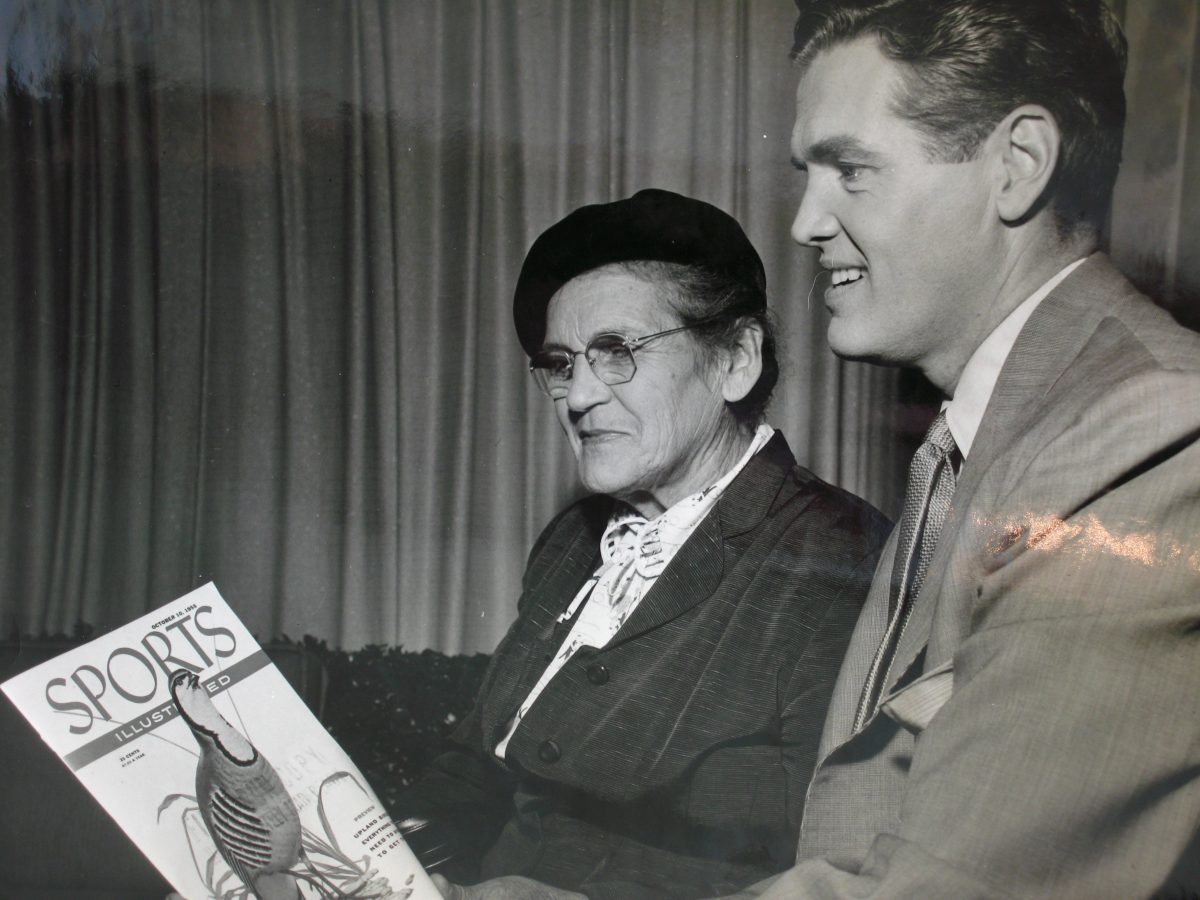 Then Gatewood hiked the trail again, all of it, two years later, "so she could enjoy it." Finally, in 1964, at the age of 76, she hiked the trail a third time, becoming the first person of any gender to do so. In-between, she hiked the Oregon Trail in 1959, "another 2,000 miles of solo hiking, from Missouri to Oregon," and she helped create the 1,000-mile long Buckeye trail in Ohio.
"Grandma Gatewood," as she was known in the press, became a minor celebrity after her first hike, giving interviews to The Washington Post and appearing on The Today Show, You Bet Your Life, and the Tonight Show. Upon learning they were Gatewood's footwear of choice, shoe company Keds donated sneakers. As Housman writes:
Her story during the first successful hike had made rounds in the news media. Reporters would travel ahead to meet her on the trail to cover her remarkable push. Strangers knew Grandma Gatewood was out there putting in big mile days and would open their homes to her for rest at night. Sports Illustrated, among other national news outlets, reported on her achievement when she finally reached Mount Katahdin, in Maine. "I would never have started this trip if I had known how tough it was," Gatewood said to SI. "But I couldn't and wouldn't quit."
It's said that Gatewood's celebrity and advocacy for better trail maintenance saved the trail from extinction. She was certainly an unlikely spokesperson, but her seeming ordinariness made her all the more appealing to those who had never contemplated walking 2,000 miles through the wilderness. When her great-great nephew, Florida reporter Ben Montgomery, began research in 2014 for a book about Gatewood's walk, he discovered a deeply traumatic backstory in her scrapbooks and journals.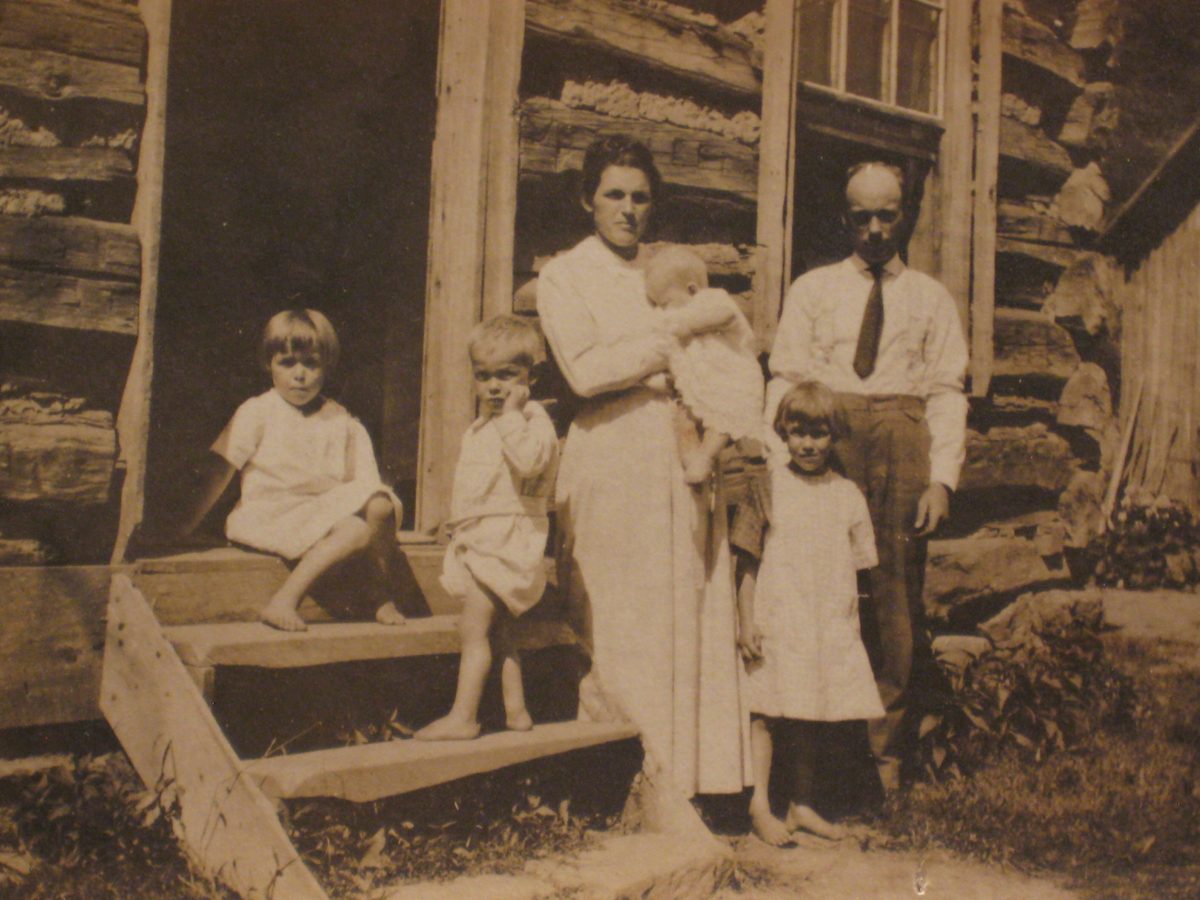 Pushed into marriage at 19 to P.C. Gatewood, she suffered significant domestic abuse at his hands for years. "It took a son's intervention to keep P.C. from killing his mother," reports the Tampa Bay Times. "He found his parents locked in kitchen combat, his mother with broken teeth and a fractured rib. He held his father's arms and allowed Emma to escape and soon, after 35 years of marriage, they were divorced."
Emma never received alimony from Gatewood but found a way to make a living. She was first inspired to hike the Appalachian Trail after reading an article about it in the late 40s. When she made her first abortive attempt in 1954, she told no one, not even her children, where she was going. She kept the journey a secret the second time as well the following year, when she finished the trail for the first time. Though it made her famous, Gatewood's hike was for her alone, "perhaps," writes Housman, her way "to walk the trials and tribulations and abuse of her past out of her life forever."