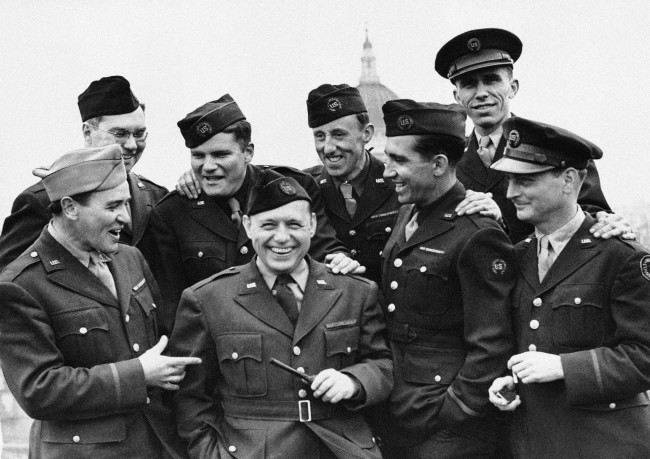 Those great photographs from the D-Day landings are no accident. They were taken by the staff of the Associated Press. You can see them in the picture above:
Associated Press staffers on the NewsPhoto invasion team, bottom row from left to right are: Peter Carroll, E.K. Butler, George Bede Irvin, and Jack Rice. Top row, left to right are: Byron Rollins, Harry Harris, Edward Worth, Horace Court on May 4, 1944.
War is an exciting time to be a journalist. It can also be terrifying. Many were plucked from routine city beats and dropped on a battlefield.
And you were tied to one side. After indoctrination at the War department public relations bureau, you were handed a correspondent's uniform as an accredited war correspondent with U.S. Army forces. You look like a soldier with a typewriter and a camera. But you're no soldier. You're there to report. You're there to bear witness, keep spirits high and give your boss something that wills ell to the folks back home.
And you're not immune to the battle. You're in it. The dangers are clear.
Not all of the reporters survived.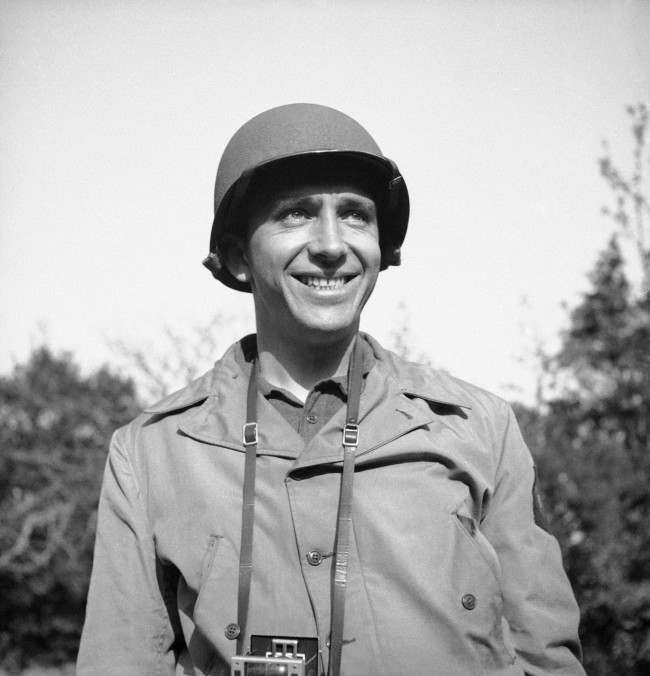 Associated Press photographer, George Bede Irvin was killed on July 25 near Pont Hebert in Normandy while working with the Ninth Air Force.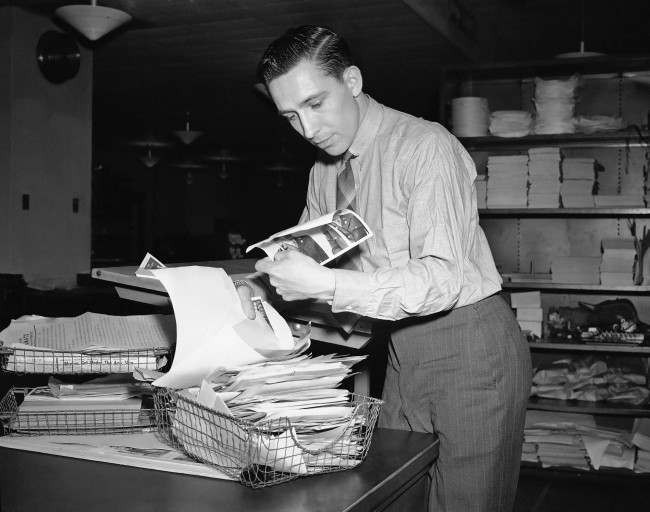 We won't mention all the great newsmen and newswomen who chronicled the war. But we can take a moment to remember a few who did: