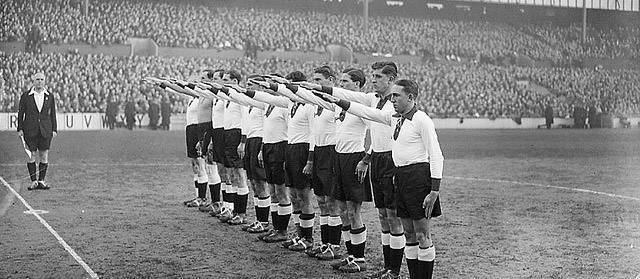 On 4 December 1935, Germany took on England at White Hart Lane in London. This was the first full football international to take place between the teams in England. The game at Tottenham Hotspurs ground featured the Germans giving the Nazi salute.
Most of the German fans joined in.
The picture below is remarkable. The faces of at least three men not saluting are turned towards the camera.
What are they thinking? What do we hope they are thinking?
And this is Spurs, home of the self-styled Yid Army; the English team associated with a racial group as no other is.  What did Spurs' many Jewish fans make of the salute? Legend has it that one England fan climbed the flag pole and ripped down the Swastika flag.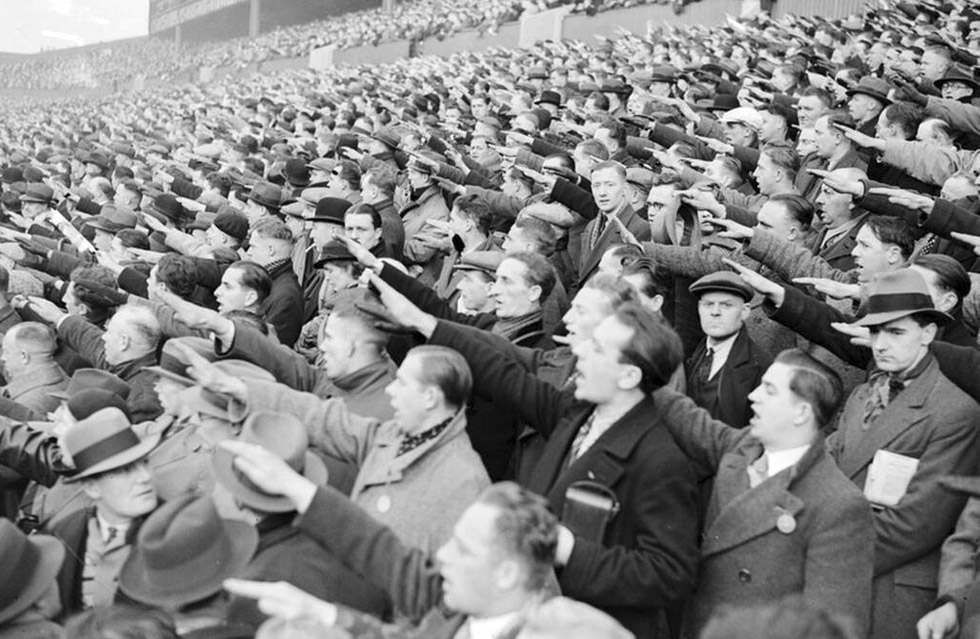 In 1935 the swastika flew over the Club's stadium, White Hart Lane (actually at half-mast as a mark of respect to Princess Victoria who had died the day before) when an international friendly between England and Germany took place at the ground. It was a curious choice of venue because within football Spurs are known as "the Jewish club" owing to support from Jewish communities in north London. There were also Jews among the players.

After the fixture was announced the public, press and radio discussed its possible implications widely. Even more importantly the government considered it but failed to perceive its significance at a time when the rise of Fascism in Germany and Italy was so evident. As a consequence of the match going ahead the propaganda war associated with it was lost.

In the months preceding the match there were protests by Jewish groups, football groups, factory organisations and trade union bodies because of the Nazi propaganda surrounding the game. The protests were further fuelled by stories of a Polish Jew being killed by Nazis during another match in Germany…

On the day of the match a demonstration march converged on White Hart Lane. Leaflets printed in German were handed out by demonstrators and there were some minor scuffles with pro-Nazi sympathisers. But no major incidents occurred and the game was played without trouble in front of a 60,000 crowd…..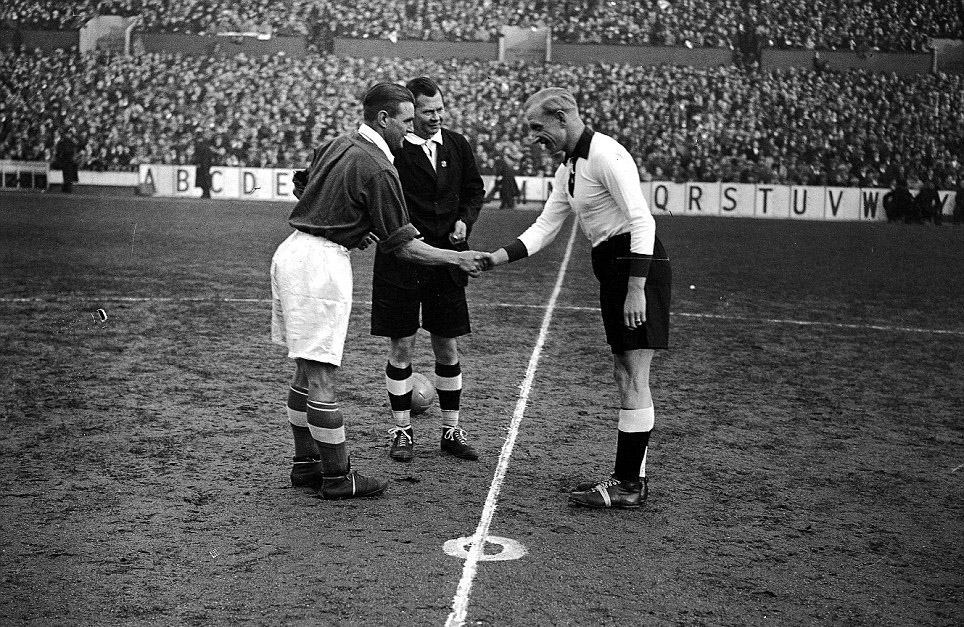 It's a snapshot of a different era, but it sheds light on our own, too. This was a time when racism was real, when anti-Semitism was a genuine force in society – indeed, this was just 10 months before the Battle of Cable Street, a period when Oswald Mosely's blackshirts were growing and arming. But it wasn't the British state putting up a fight, it was normal men and women, including football fans.
England won 3–0.

The ubermensch were routed. And then it happened. At the Olympic Stadium, Berlin May 15, 1938, the England team joined their German hosts in giving the Nazi Salute before the kick-off.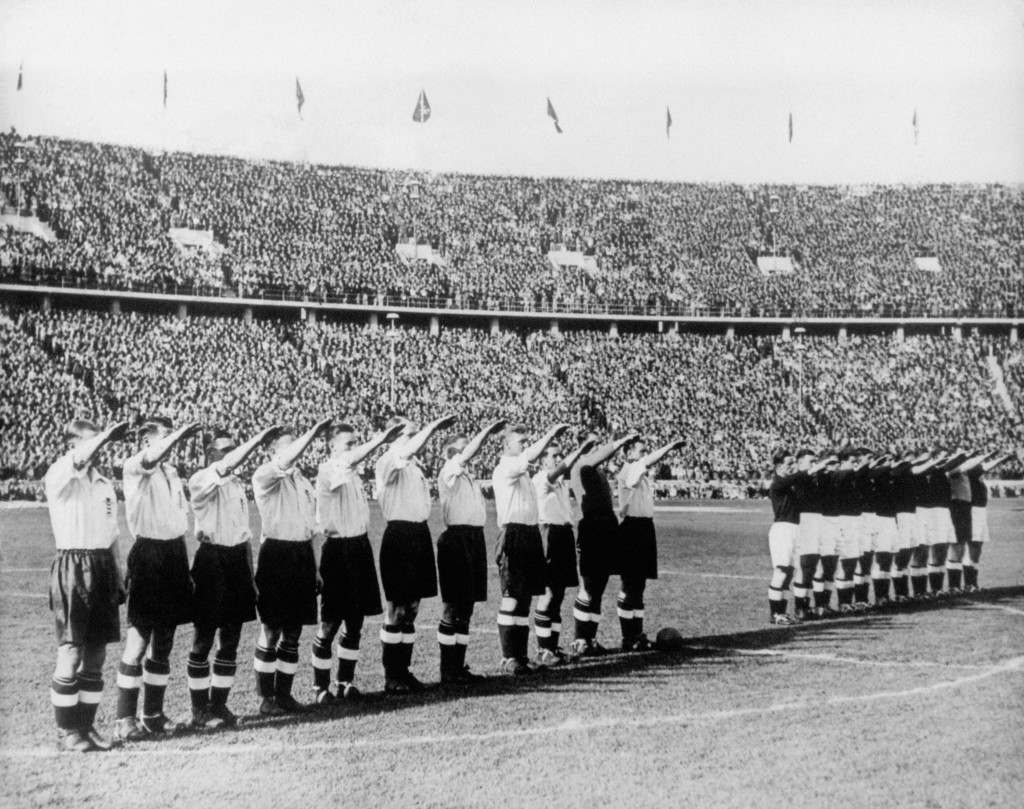 England went on to win the match 6-3 in front of 120,000 fans.
And then…