In 1965 Herb Alpert & the Tijuana Brass brought us the album Whipped Cream & Other Delights. It was a monster hit – success helped by the album featuring Dolores Erickson partially clothed in cream.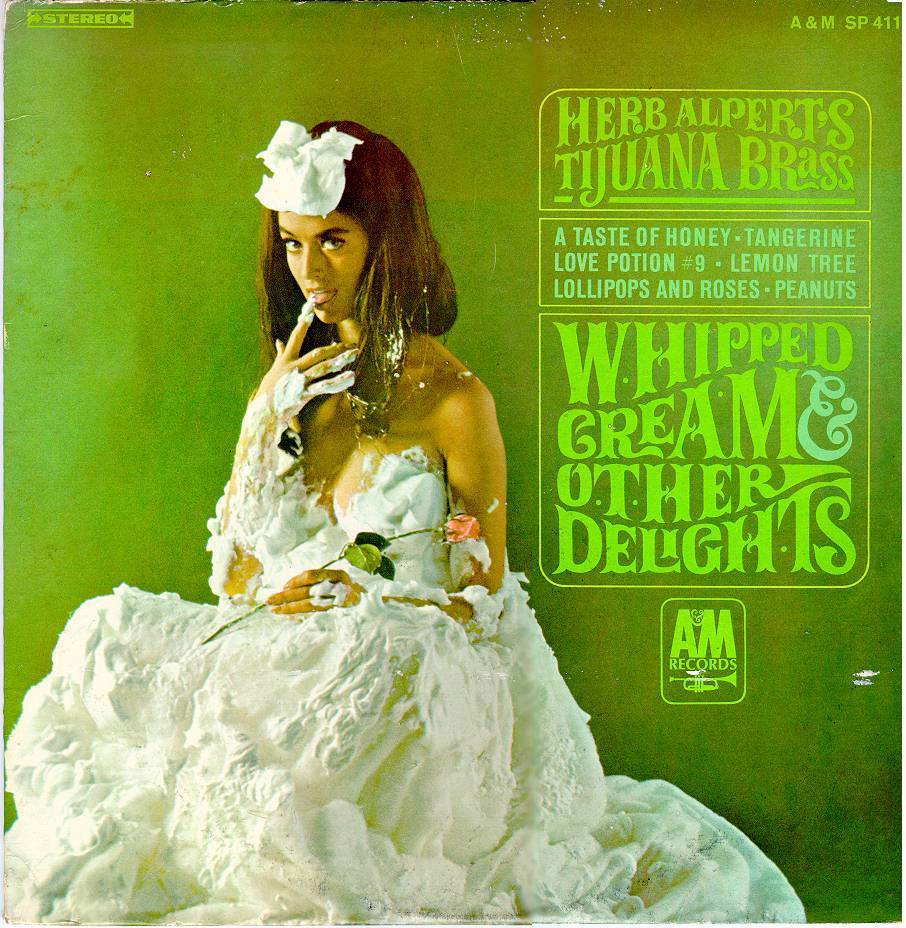 "I don't remember how many cans it took. We were just talking and hanging out while all this was going on," Erickson later recalled. "It was just like any other job."
Was she proud of her work? She added: "I called a girlfriend and took them to her house. We hid them behind her refrigerator because I didn't want my husband to see them."
In 2006 The New Yorker paid tribute to Albert's Sundae Girl and her power:
[the photo] fogged the minds of many young men, as they gazed at the album cover and attempted to ascribe personalized come-hitherhood to the woman staring back. In the picture, she sits holding the stem of a rose in her left hand, above which the inner portion of a bare breast protrudes from the foam. She is licking cream from the index finger of her right hand, and a dollop of the stuff rests atop her forehead, like a tiara… The Whipped Cream Girl, as she came to be known, helped make Alpert and his Tijuana Brass even more famous than his loungy arrangements, smooth trumpet work, and suave song production destined them to be. The album shot to No. 1 and stayed on the charts for more than three years. Alpert would say, when performing live, "Sorry, but I can't play the cover for you."
Like all great innovations, the Whipped Cream & Other Delights cover was lampooned and copied: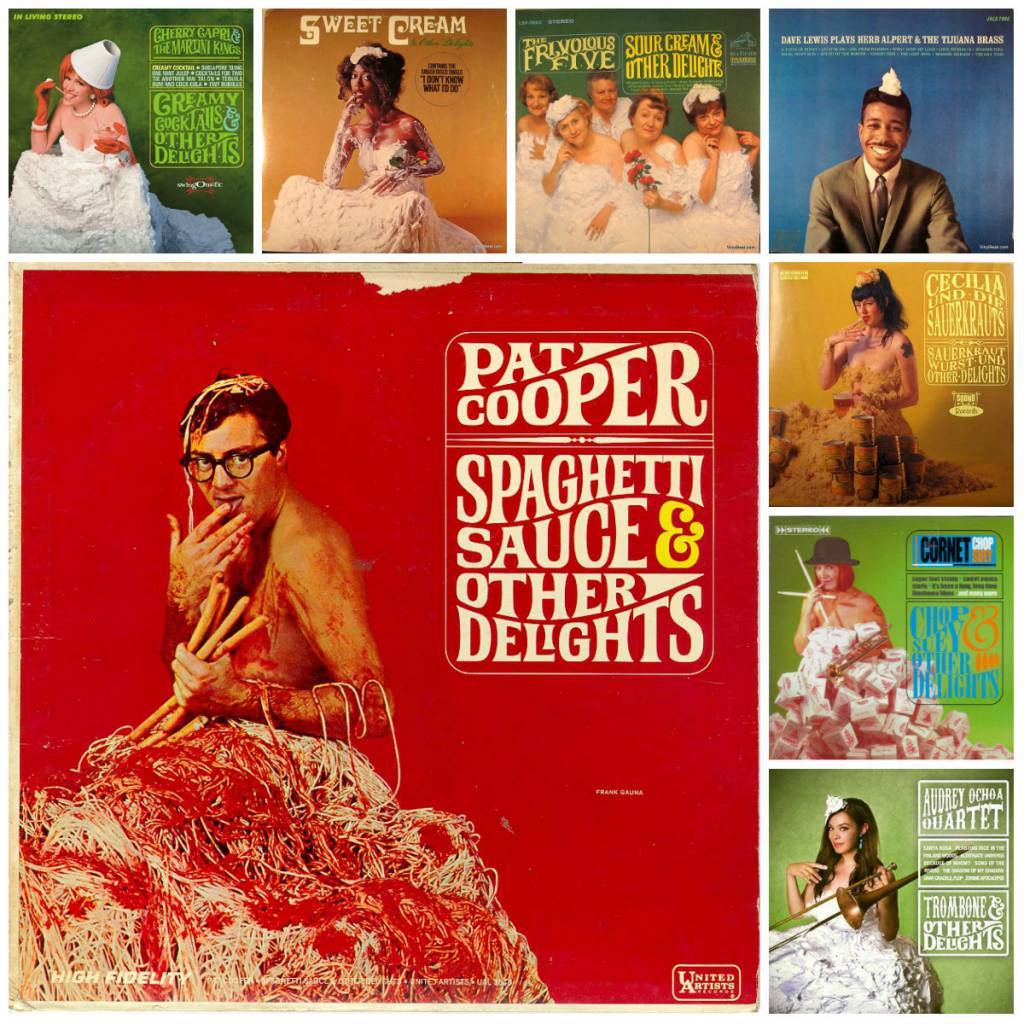 And copied…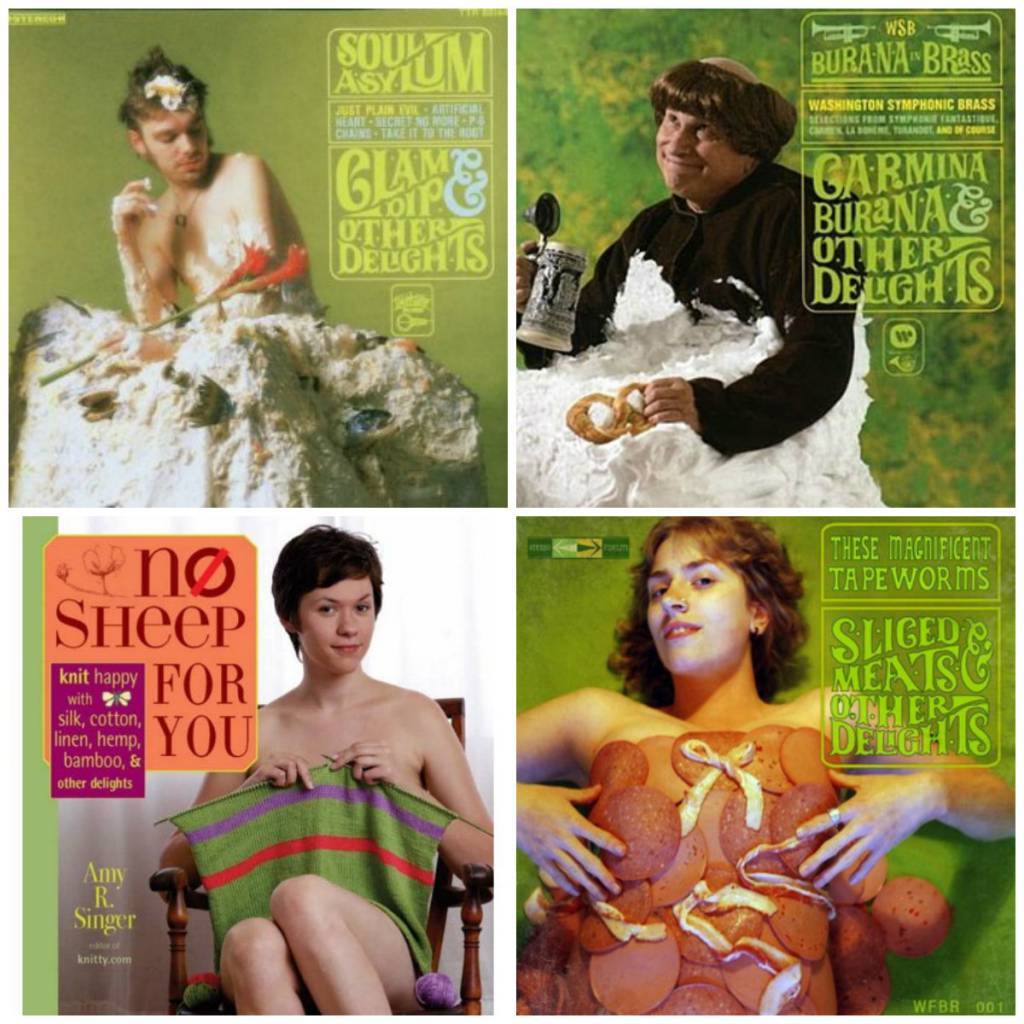 In 2015, Dolores spoke with The Seattle Times' Erik Lacitis. She said of her enduring fame: "I'm overwhelmed. It's fabulous. It's so wonderful." Adding a cheeky: "Enjoy the view."
How did Dolores get the job?
An early start as a teenaged beauty queen led Dolores to a modeling career with Eileen Ford in New York. In between there were stints as a model for Macy's in San Francisco, and a period when Dolores was a budding TV starlet signed to Paramount and then Warner Bros. You can spot her in The Ladies Man (1961) and Surfside 6 (1960).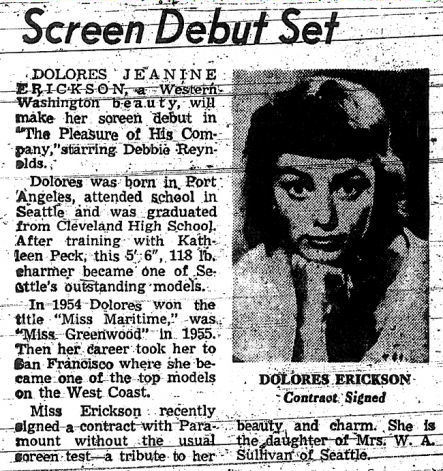 At Ford's, now age 28, married and three-months pregnant, Dolores got a call to fly to Los Angeles for a photo shoot for A & M, a new record label started by Herb Alpert and Jerry Moss.
Erickson had experience working with Capitol records.
She and several other models were chosen to illustrate the 1960 album Wild is Love by Nat King Cole. In what's a lost art, the album included pages of soft-focus scenes dripping with romance, including a wide-eyed Erickson holding a rose.
In this video of Nat King Cole performing Wild is Love on CBC in 1961, Dolores appears around the 4min 16s mark:
You can see her on the covers of such albums as The Touch of Your Lips (Nat King Cole), Guantanamera (The Sandpipers) and Sold Out (The Kingston Trio).

The trip to meet Herb paid well: $1500. Photographer Peter Whorf, who was engaged at the time to her best friend, positioned Dolores on a white Christmas tree blanket and got busy with the shaving cream (dairy cream would melt beneath the hot lights).
"Erickson sat on a stool and from the waist down, Whorf placed on her a white Christmas tree blanket. Then shaving cream was sprayed on Erickson. Under the bright lights, whipping cream would melt, although it was real whipping on top of her head. The shoot kept going, Erickson remembers, and she didn't notice that the shaving cream kept slipping down." (via)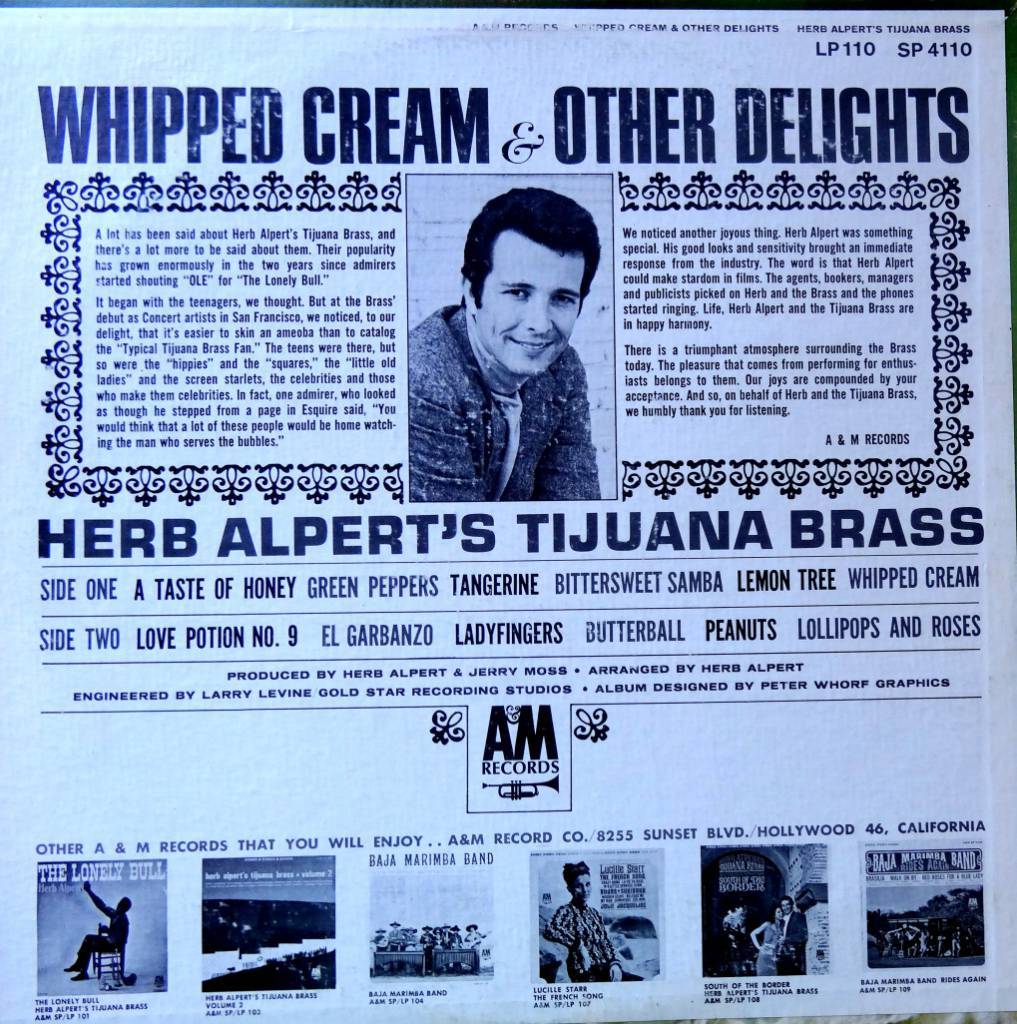 The vinyl album cover helped make the album huge. Herb Alpert and the Tijuana Brass' Whipped Cream & Other Delights topped the Billboard pop albums list in both 1965 and '66 and has sold more than 6 million copies.
"Every time they had an award I was flown out from New York to be in person," Erickson said. "Everybody knew who I was because I looked like the album."
Whipped Cream & Other Delights was "rewhipped". The new cover featured model Bree Condon.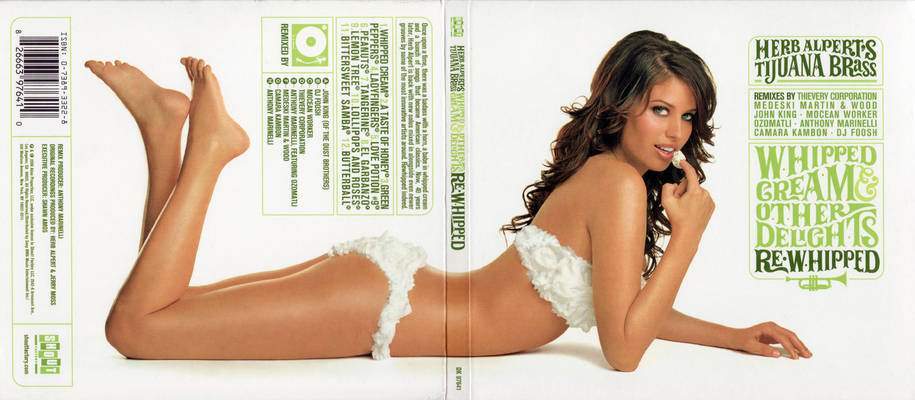 But this was CD. The image the customers see is small and no racier than images in any fashion magazine. Dolores was big and unmissable. She provided the unforgettable look for the perfect vinyl cover.