In 1993, Haddaway asked the eternal question: "What Is Love?".  It was a question also asked by Foreigner in the 1980s with "I Want To Know What Love Is".  It was thought impossible but it turns out we may be able to finally arrive at an answer. All we need to do is follow the clues provided by musicians in the 1960s through the 1980s.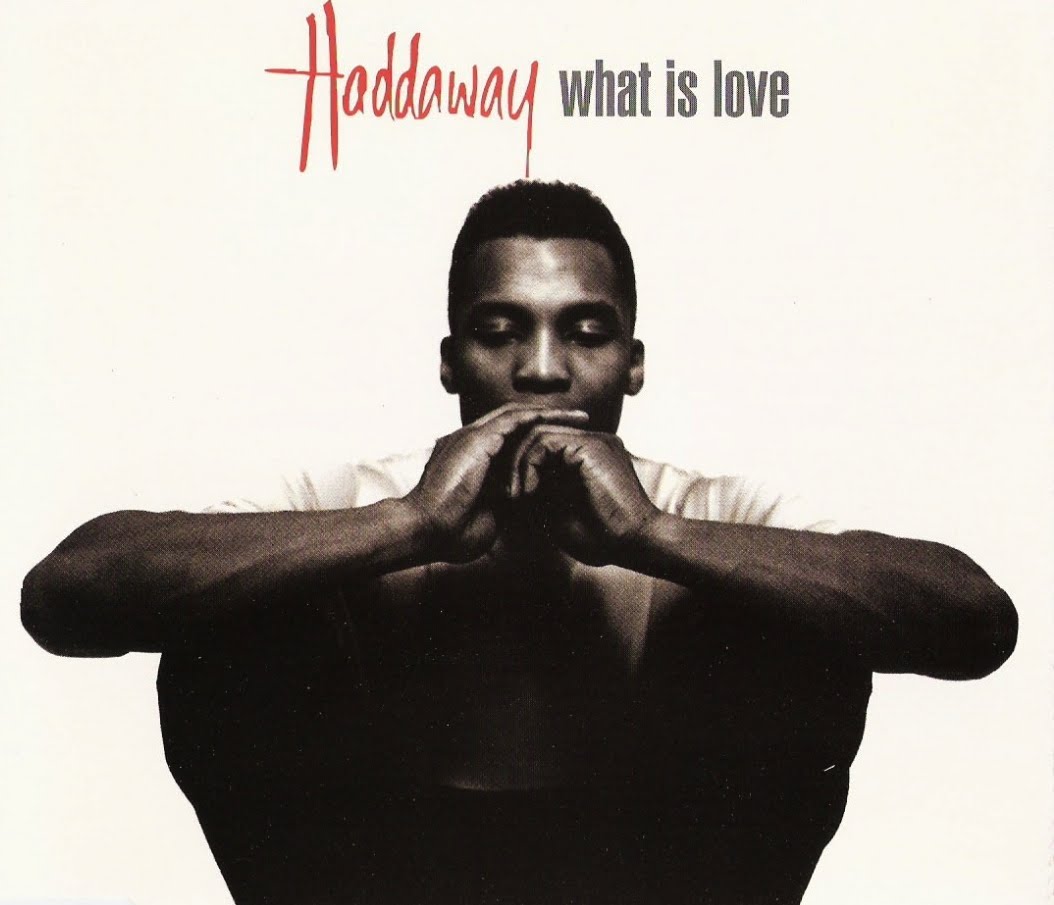 Everyone from Andy Gibb to Pat Benatar have been telling us for decades; so, it's now up to us to put the pieces together and, at last, truly know what love is.
(1) Love is thicker than water and higher than a mountain
Andy Gibb – "Love Is (Thicker Than Water)"

Andy Gibb doesn't straight-up tell us what love is; instead, he provides us with a few qualities.  First, it's thicker than water – so I guess we can presume love is the consistency of pudding.  It's also higher than a mountain… so it's this pudding-like substance in the sky.
We're on the right track. Next…
(2) Love is the answer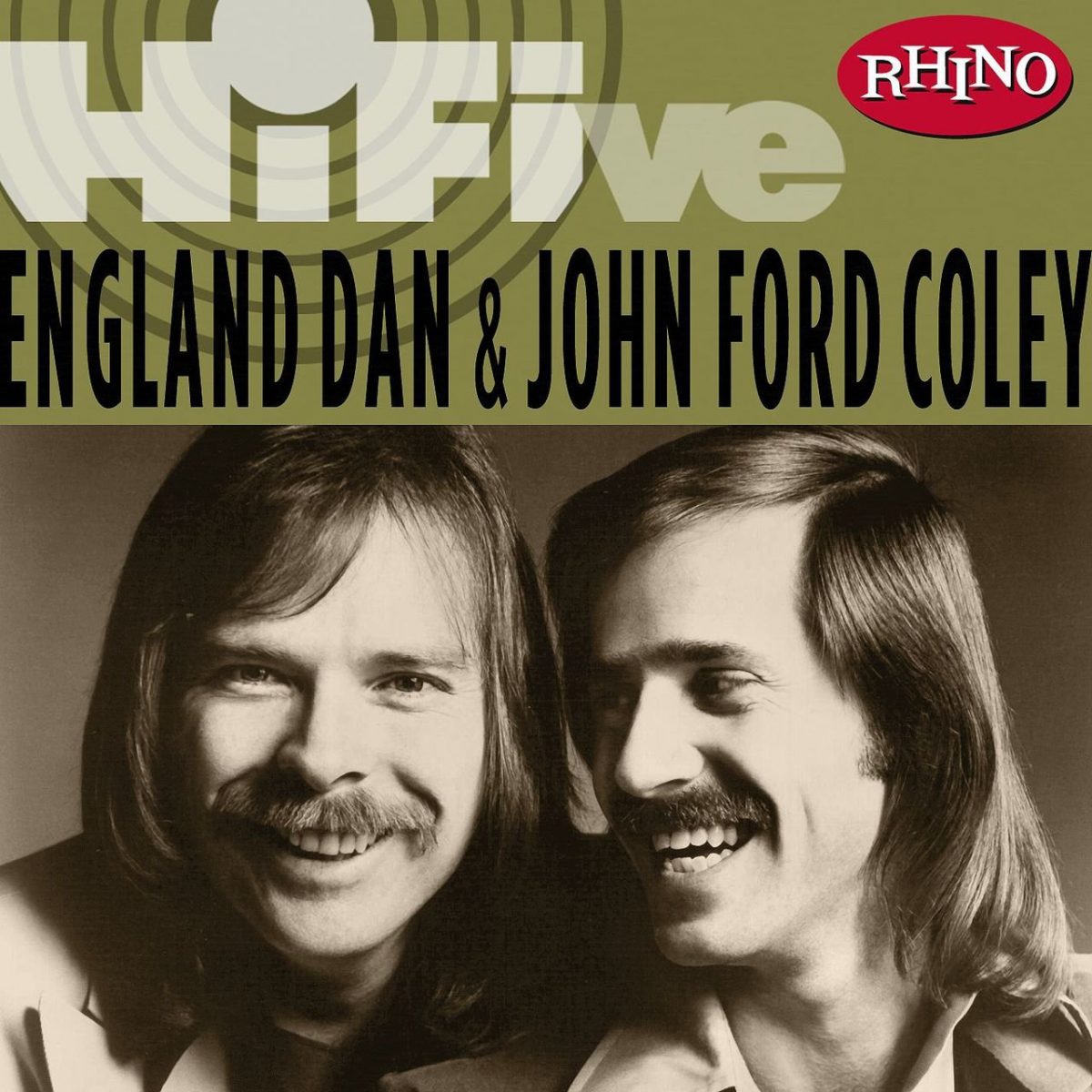 England Dan & John Ford Coley – "Love Is The Answer"

This is a great song, but it isn't very helpful.  We're looking for the answer to "what is love?" and we're getting back that it's the answer.  Well, thanks a helluva lot England Dan and JFC, thanks for nothing.
But let's not give up hope this early.  On to the next clue…
(3) Love is Brian Ferry's drug of choice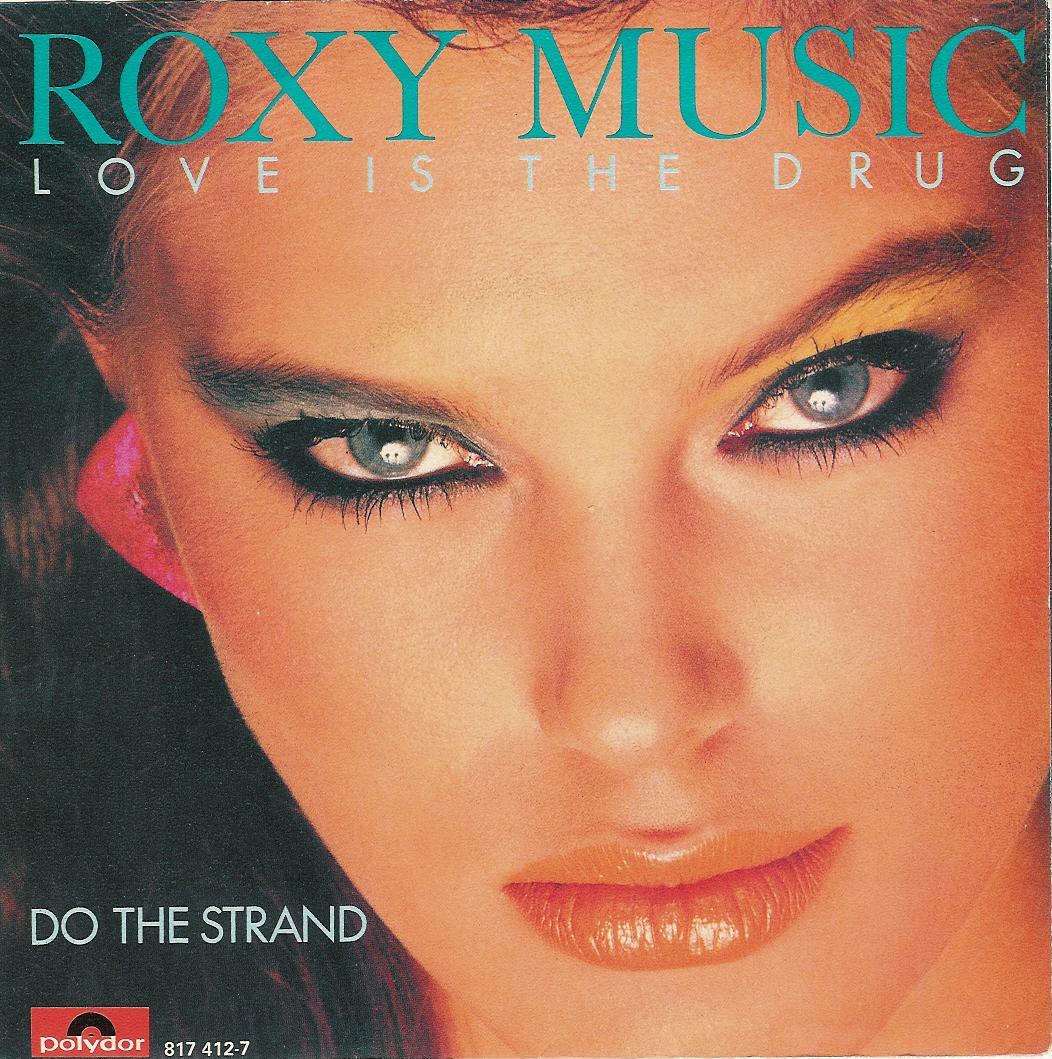 Roxy Music – "Love Is The Drug"

Brian Ferry tells us: "Love is the drug I'm thinking of. Oh, can't you see, Love is the drug for me."
So, love is Ferry's favorite drug.  But this doesn't really get us closer to the answer – we just know Ferry is all about this love business.
(4) Love is blue in color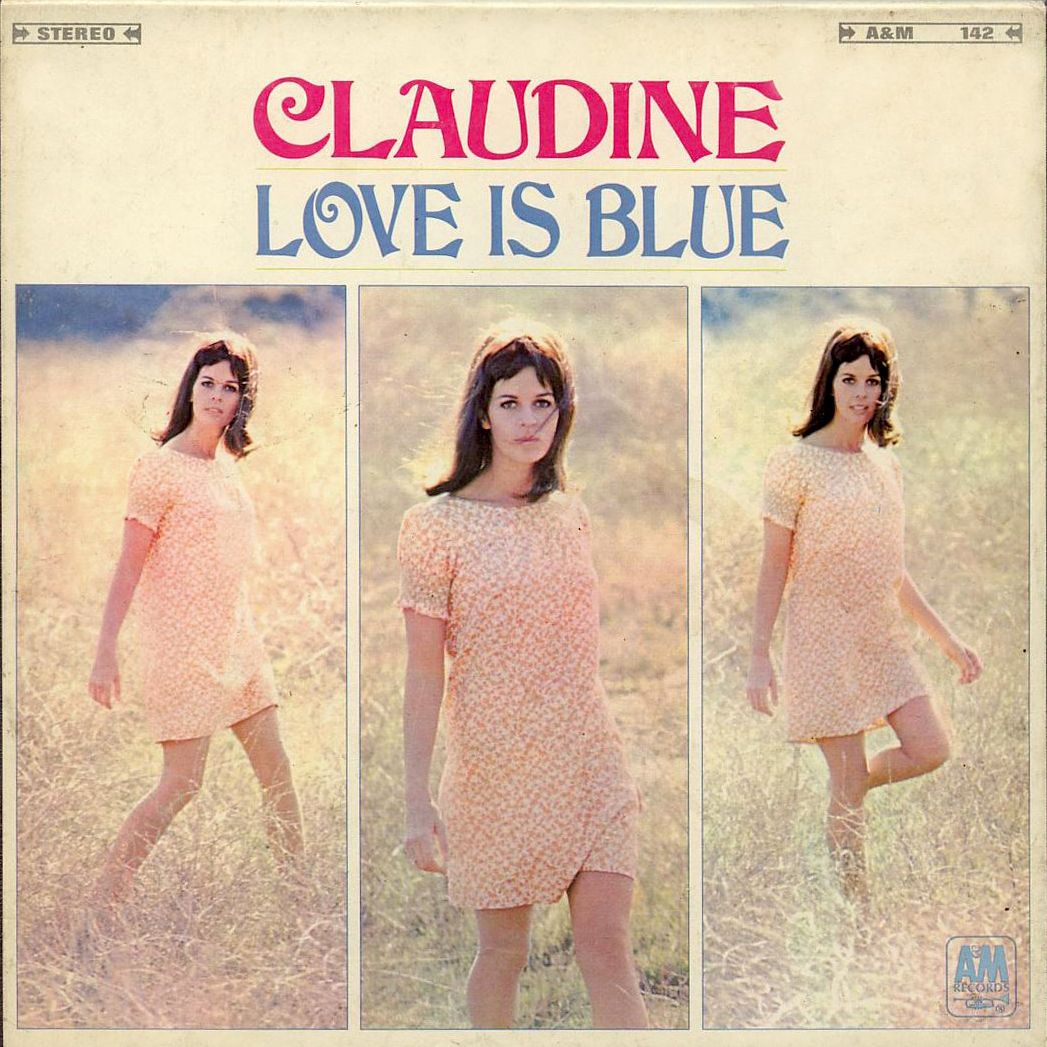 Claudine Longet – "Love Is Blue"

Claudine Longet sings the Paul Mauriat classic, and gives us a critical piece of information: the color of love.  But, of course, Claudine would go on to commit murder, so can she be trusted?
(5) Love is freaking everywhere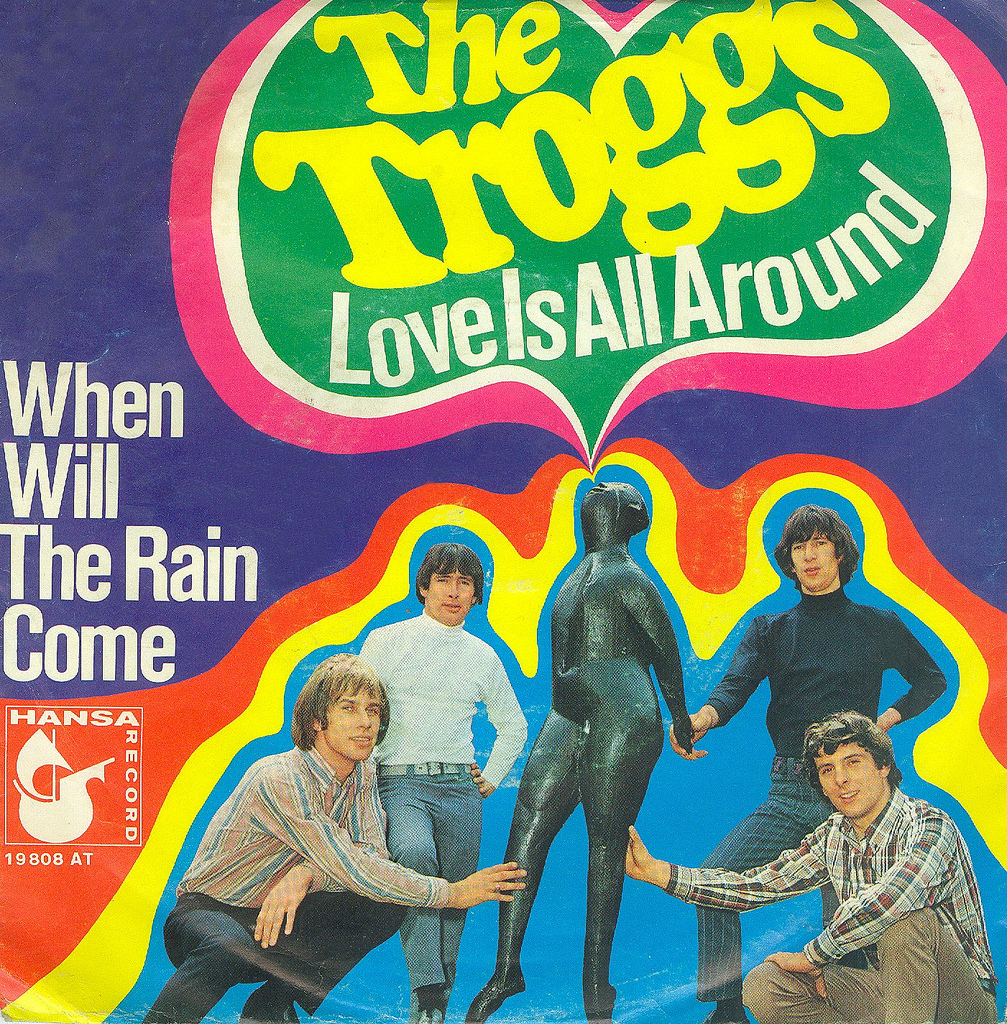 The Troggs – "Love Is All Around"

The lads that gave us "Wild Thing" explain that love is all around us, it's even "written on the wind"
and "everywhere I go."
So, Andy Gibb tells us it's higher than a mountain, and the Troggs say it's everywhere.  Are we getting closer to the answer?  Not really – but let's proceed…
(6) Love is a living organism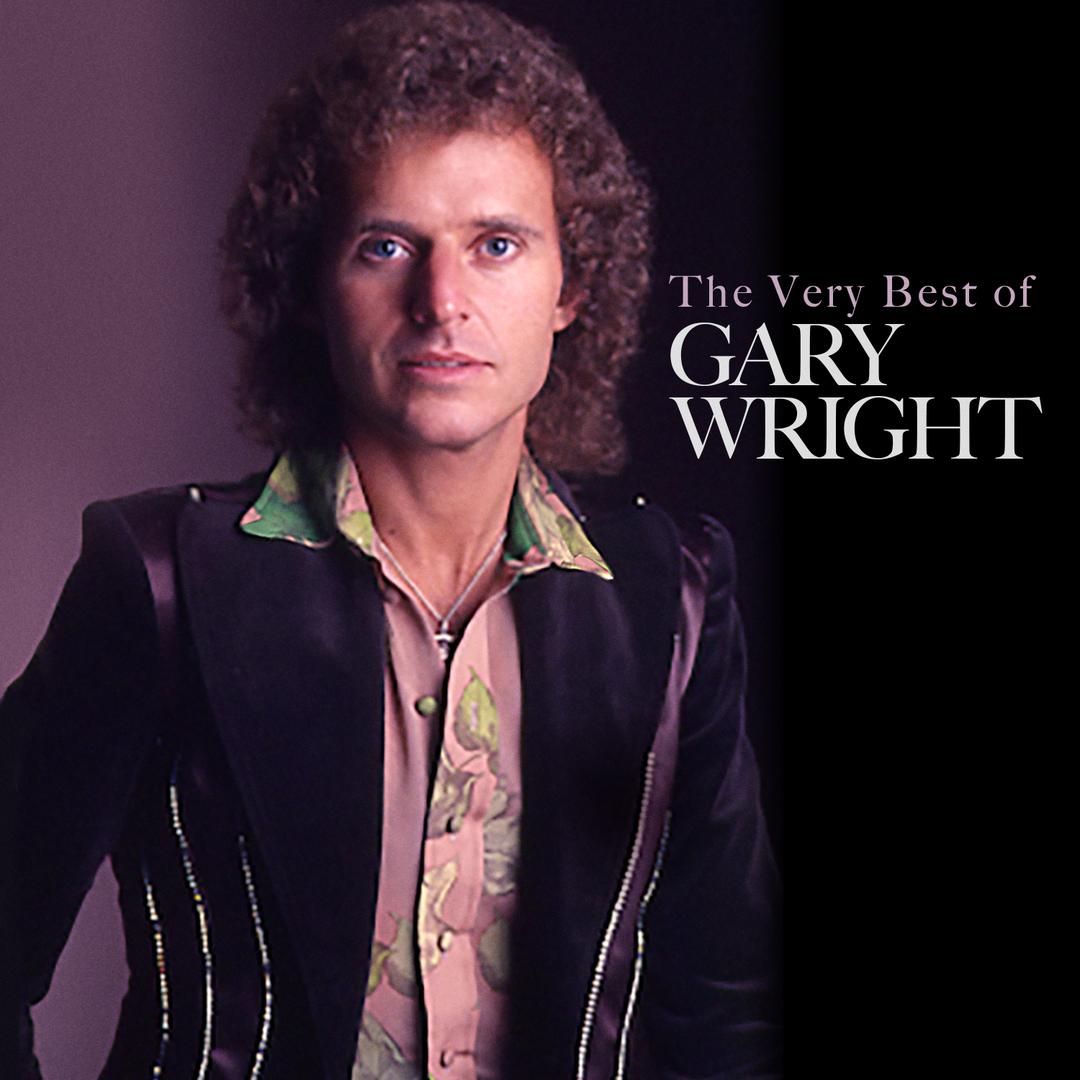 Gary Wright – "Love Is Alive"

Gary "Dream Weaver" Wright states that love is alive.  Okay.  I suppose that narrows things down a bit.
(7) Love is all kinds of awesome things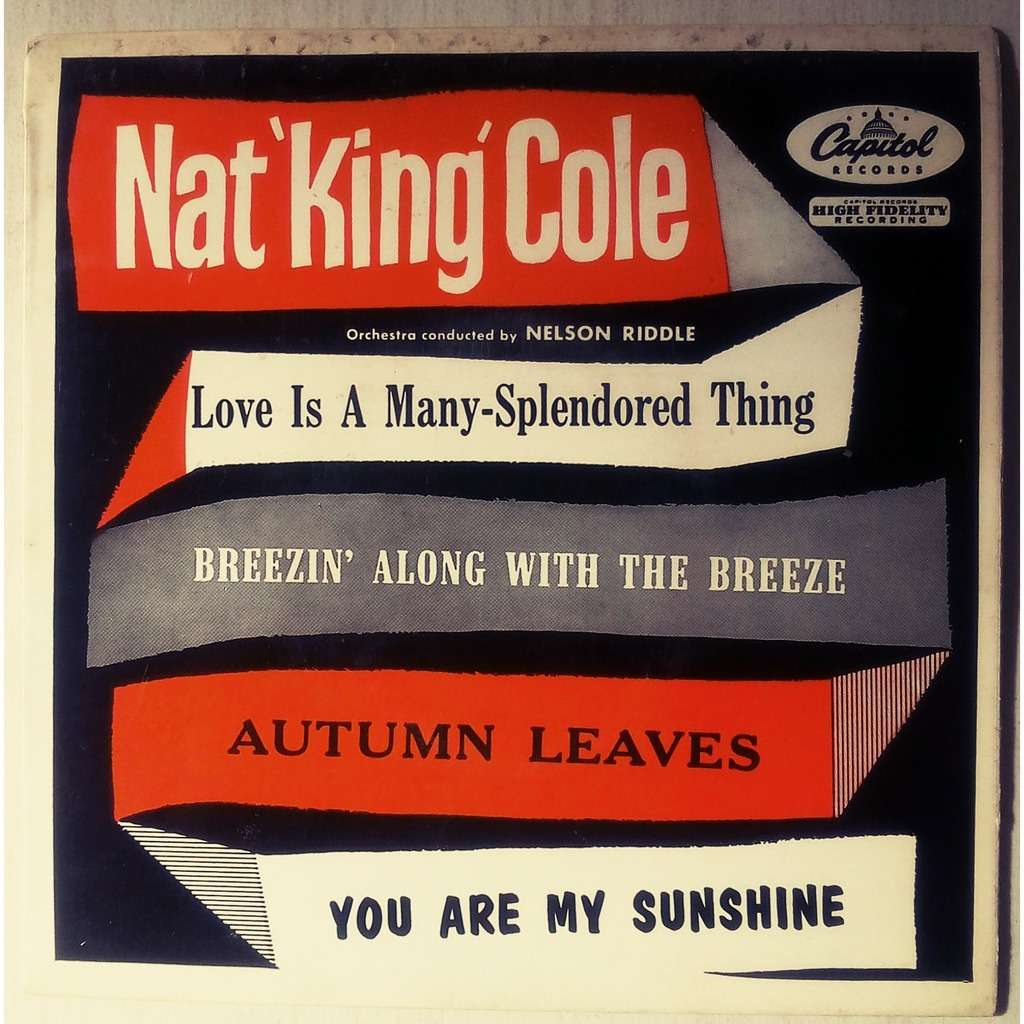 Nat King Cole – "Love Is A Many Splendored Thing"

Numerous crooners count this song in their catalog (Sinatra, Andy Williams, Johnny Mathis, Englebert, Humperdinck, etc.), but what does this classic tell us?  Love is all kinds of greatness: "Love is a many splendored thing, It's the April rose that only grows in the early Spring, Love is nature's way of giving a reason to be living".
Well, this certainly sounds poetic and flowery, but it's about as helpful as England Dan & John Ford Coley.  Let's move on…
(8) Love is a goddamn war zone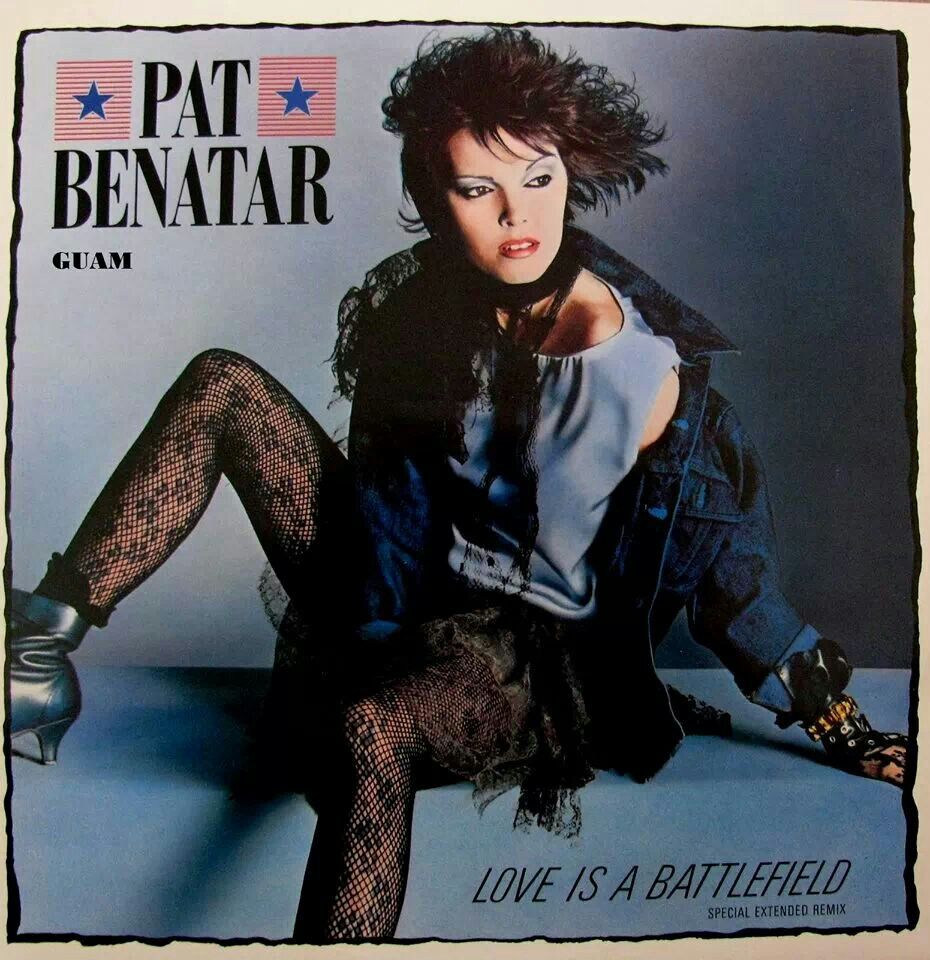 Pat Benatar – "Love Is A Battlefield"

We've heard such good things about love so far: it's the drug, it's a many splendored thing, etc. Now Pat tells us it's a battlefield.  Go figure.
(9) Again, love is freaking everywhere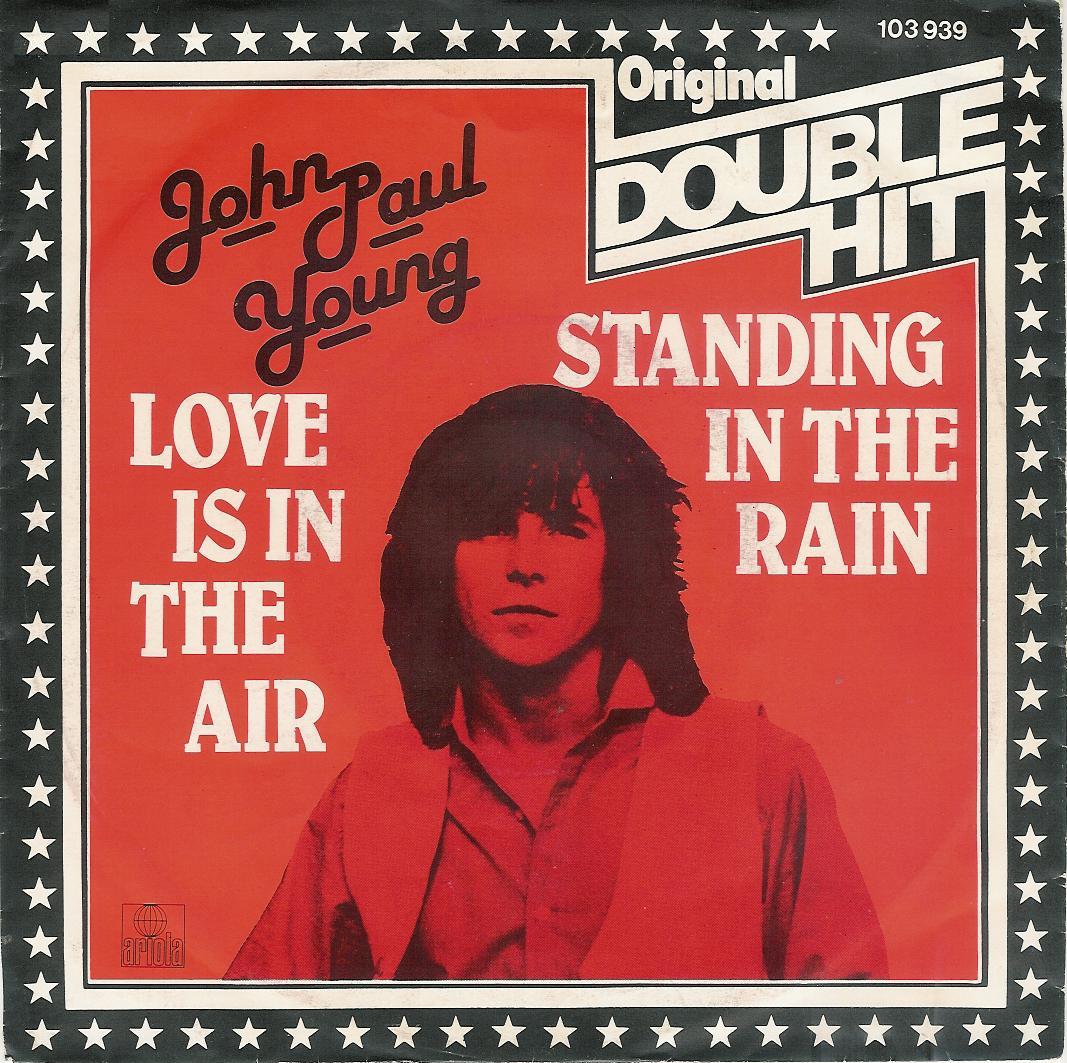 John Paul Young – "Love Is In The Air"

Written by the big brother of Angus and Malcolm Young of AC/DC, we have confirmation of The Troggs' assertion that love is indeed all around. Young tells us that "Love is in the air everywhere I look around,
Love is in the air every sight and every sound."
(10) And once again, love is all over the place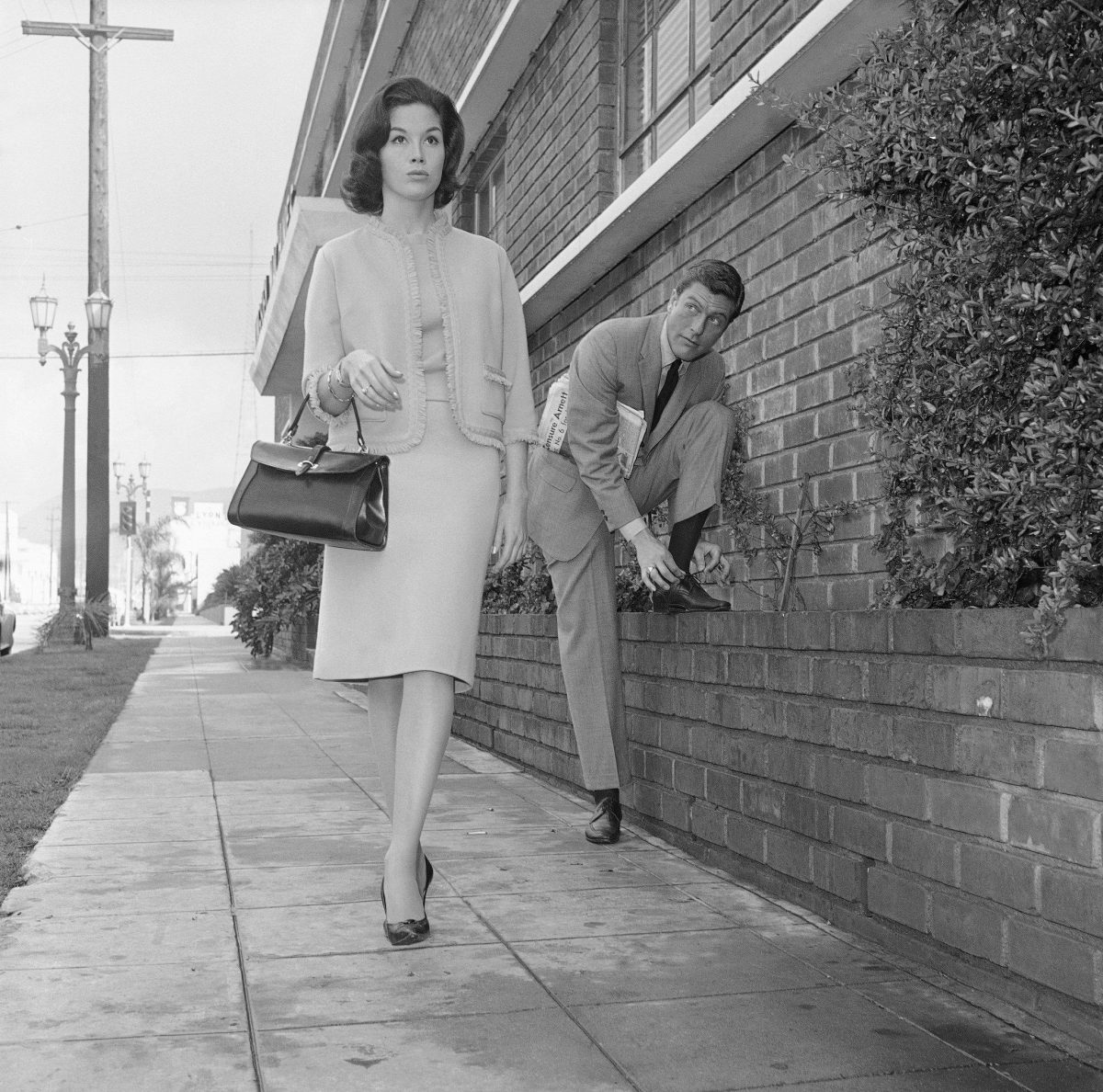 Mary Tyler Moore Theme – "Love Is All Around"

The intro to the Mary Tyler Moore underlines the notion that, whatever love is, it's all over the place.
(11) Love is an atmospheric element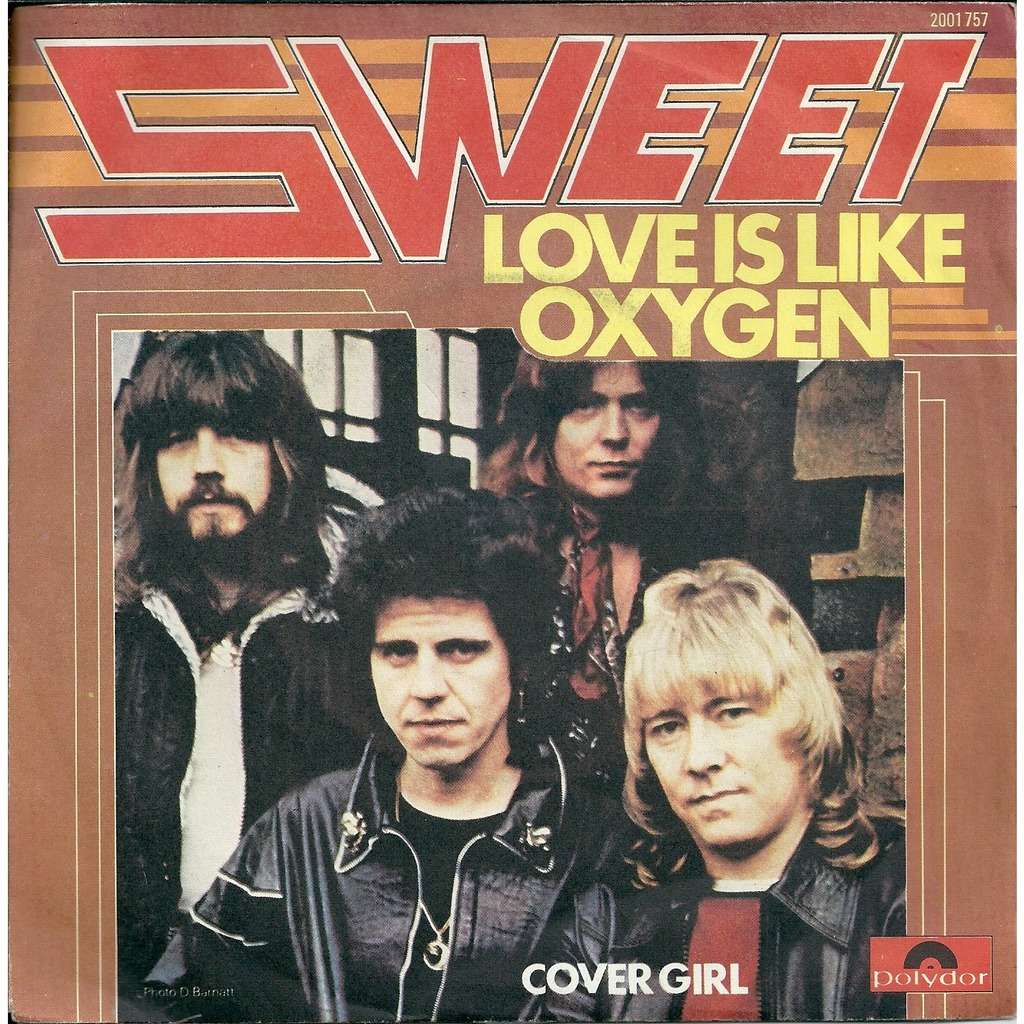 Sweet – "Love Is Like Oxygen"

Sweet tells us specifically that love will get you high, affirming Roxy Music's claim that it's a drug.  It's also yet another description of love as some ubiquitous atmospheric component all around us.
(12) Love is okay, I guess for the time being
Rick Springfield – "Love Is Alright Tonight"

Okay, this isn't helpful at all.
I think it's best we stop here.  We could look to other artists, but I'm afraid they'll just muddy the waters even more.  Frank Sinatra says "Love Is (A Tender Trap)", The Everly Brothers tell us "Love Is Strange", Earth Wind & Fire claim "Love Is Life", and Joan Baez says "Love Is Just A Four Letter Word".
I think, in the end, there's no concrete answer to the question posed by Haddaway and Foreigner.  I'll leave it to The Beatles, who said it best: the love you take is equal to the love you make… and love is all you need.