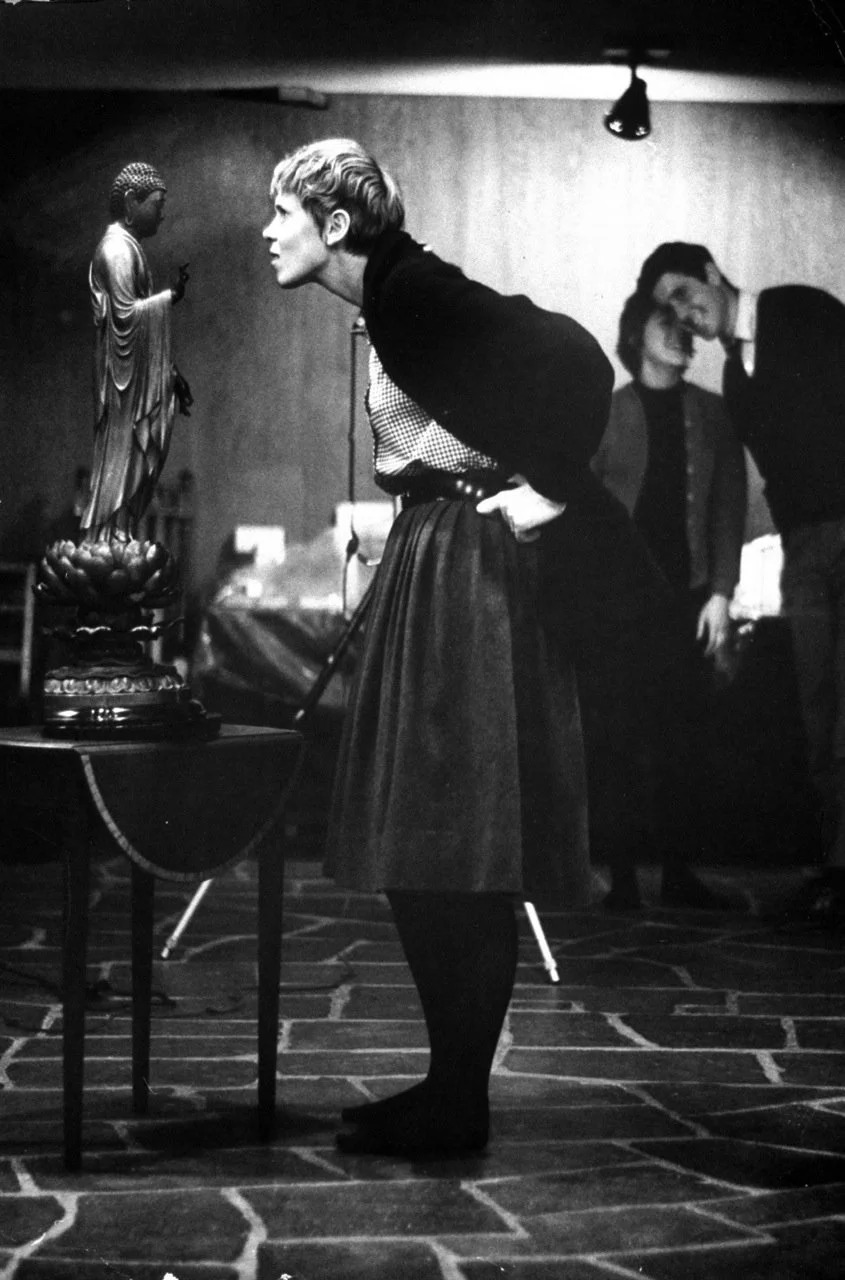 In October of 1968, lysergic acid diethylamide (LSD) was banned in US. Prior to that, LSD had been the subject of no little exprimentation and promotion among the knowing classes.
As Vanity Fair notes, in the 1950s, having been encouraged by his wife, Clare Boothe Luce, the playwright and former American ambassador to Italy, to try the stuff, Time magazine publisher Henry Luce dabbled with LSD and found that he too liked it.
Time featured positive articles about the drug's potential in the late 50s and early 60s, praising maker Sandoz's "spotless" laboratories, "meticulous" scientists, and hailing LSD "an invaluable weapon to psychiatrists".
In The Curious Story Behind the New Cary Grant, the 1 September 1959 issue of Look magazine told readers how the drug had brought the actor "close to happiness". Said the Grant: "I wanted to rid myself of all my hypocrisies. I wanted to work through the events of my childhood, my relationship with my parents and my former wives. I did not want to spend years in analysis."
According to Good Housekeeping (issue: September 1960), LSD was one of the reason's for Grant's "second youth".  The drug, it mused, could "eventually may become an important tool in psychotherapy".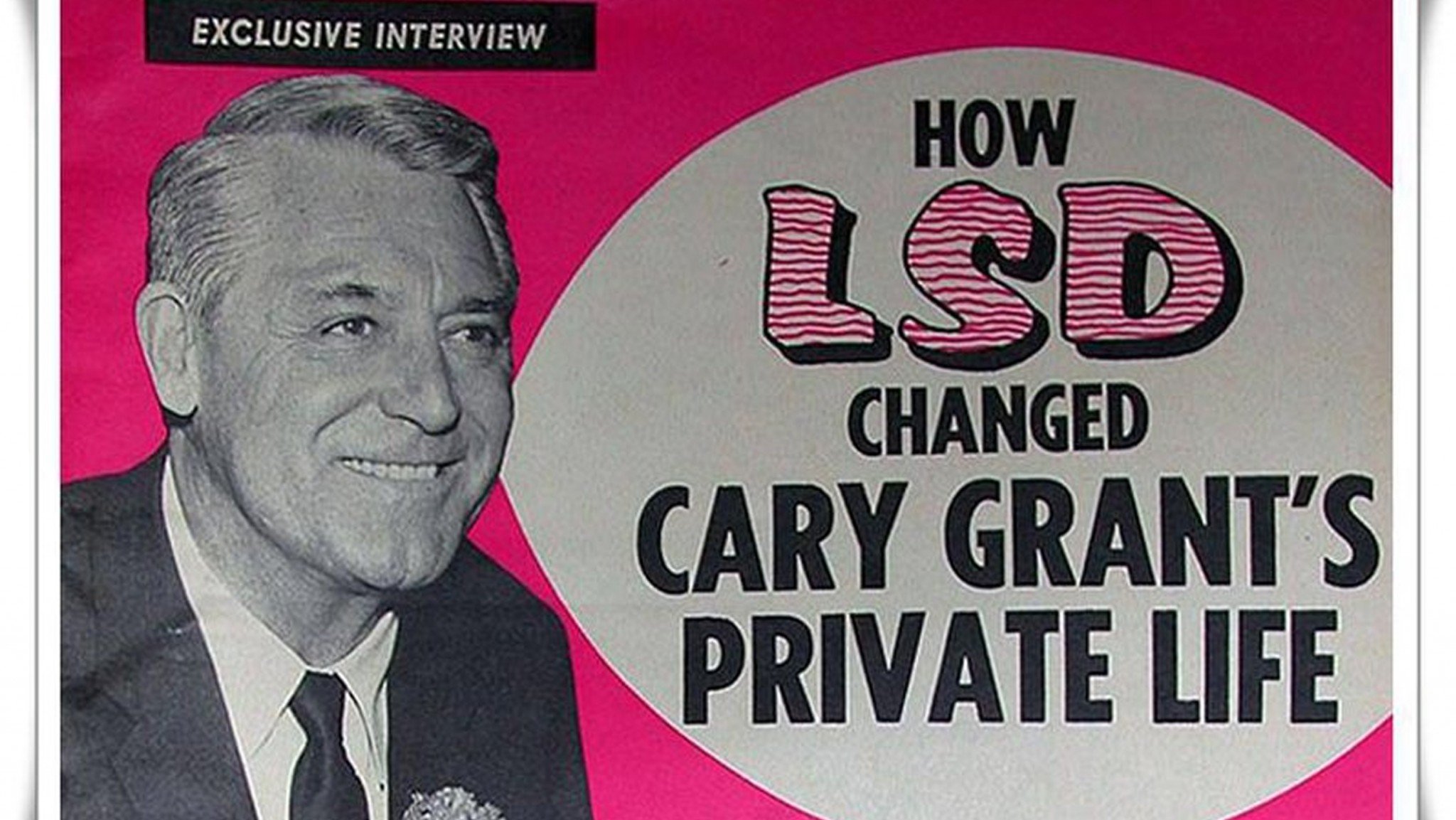 LSD might be under official review again. In 2008, the NY Times quoted Alexander Shulgin, a former Dow chemist who discovered the effects of MDMA, or ecstasy: "Once the drug illegalization crowd gets hold of it, that's that. People start talking about protecting little children, and worrying about whether someone's going to jump out the window, and meanwhile we have these substances MDMA and LSD that may be of tremendous value in psychotherapy and couldn't be explored."
The substance Albert Hofmann had accidentally ingested while working at the Swiss drug firm Sandoz had become accepted part of polite society – something lampooned in an episode of the hit TV show Mad Men.
No big deal, then, when the March 15, 1963, issue of LIFE magazine followed a feature on the technical aspects of LSD with an investigation into 'chemical mind-changers'. Readers looked on as Barbara Dunlap, of Cambridge, Massachusetts, went about her day under the drug's influence.
Martin Schneider took time to download the article, which can be found in the NYPL's database.
Incidentally, in November 1963, laying on his death bed, the author Aldous Huxley asked his wife Laura to hit him with a dose of LSD. Aldous wasn't the only writer in the home. Laura wrote what she saw, sending her observations via a typed letter to her now passed husband's older brother Julian and his wife Juliette. You can read it all here.
You can read about Barbara Dunlap seeing "visions in a lemon seed" and more here: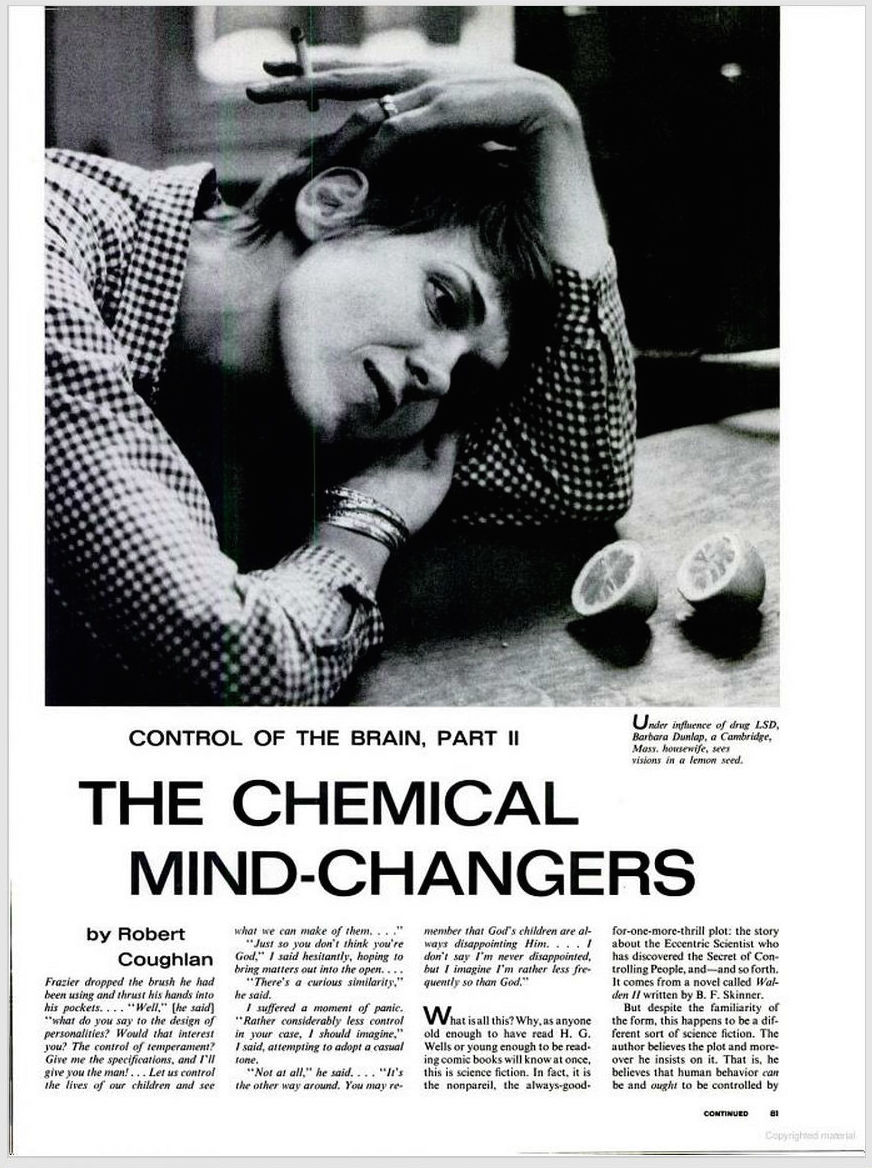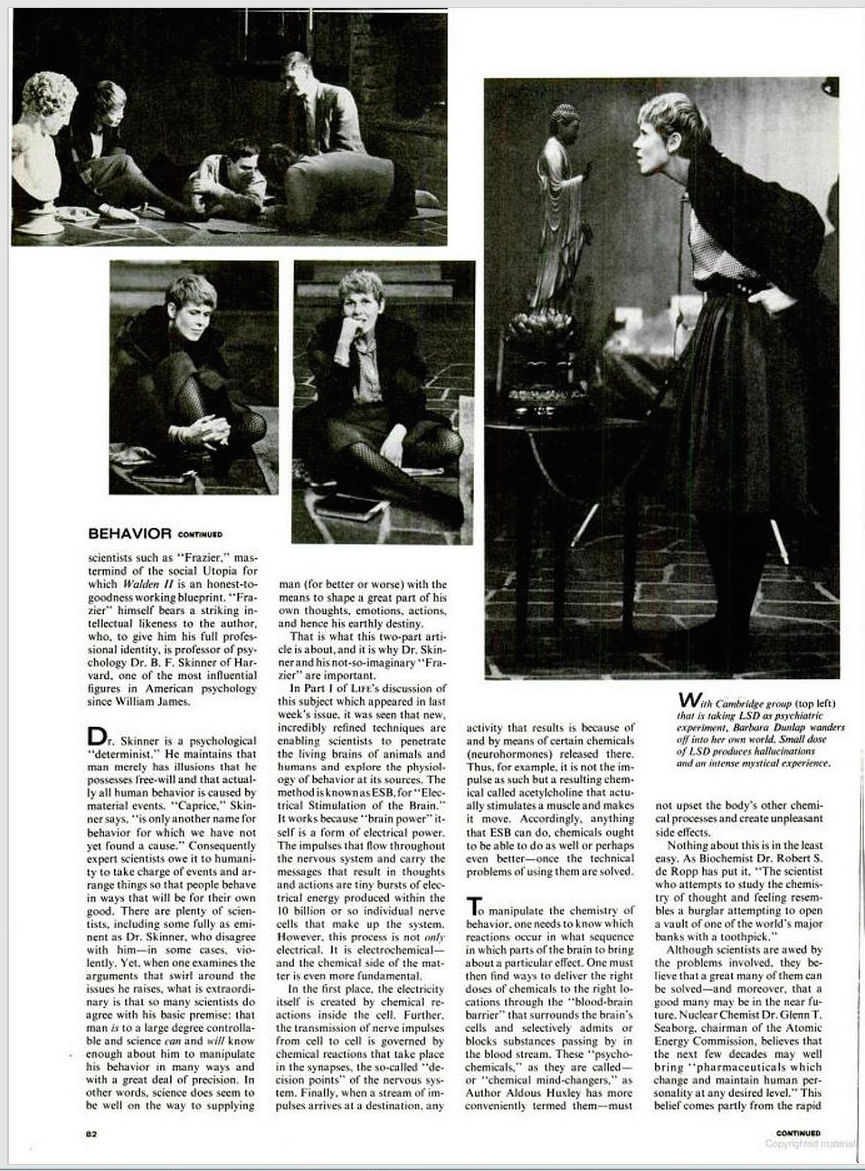 Lead image: Housewife Barbara Dunlap under the effects of LSD. She is a volunteer in a psychiatric research study regarding the effect of LSD conducted by the International Federation for Internal Freedom, Cambridge, Massachusetts, February 1963. Photo by John Loengard.