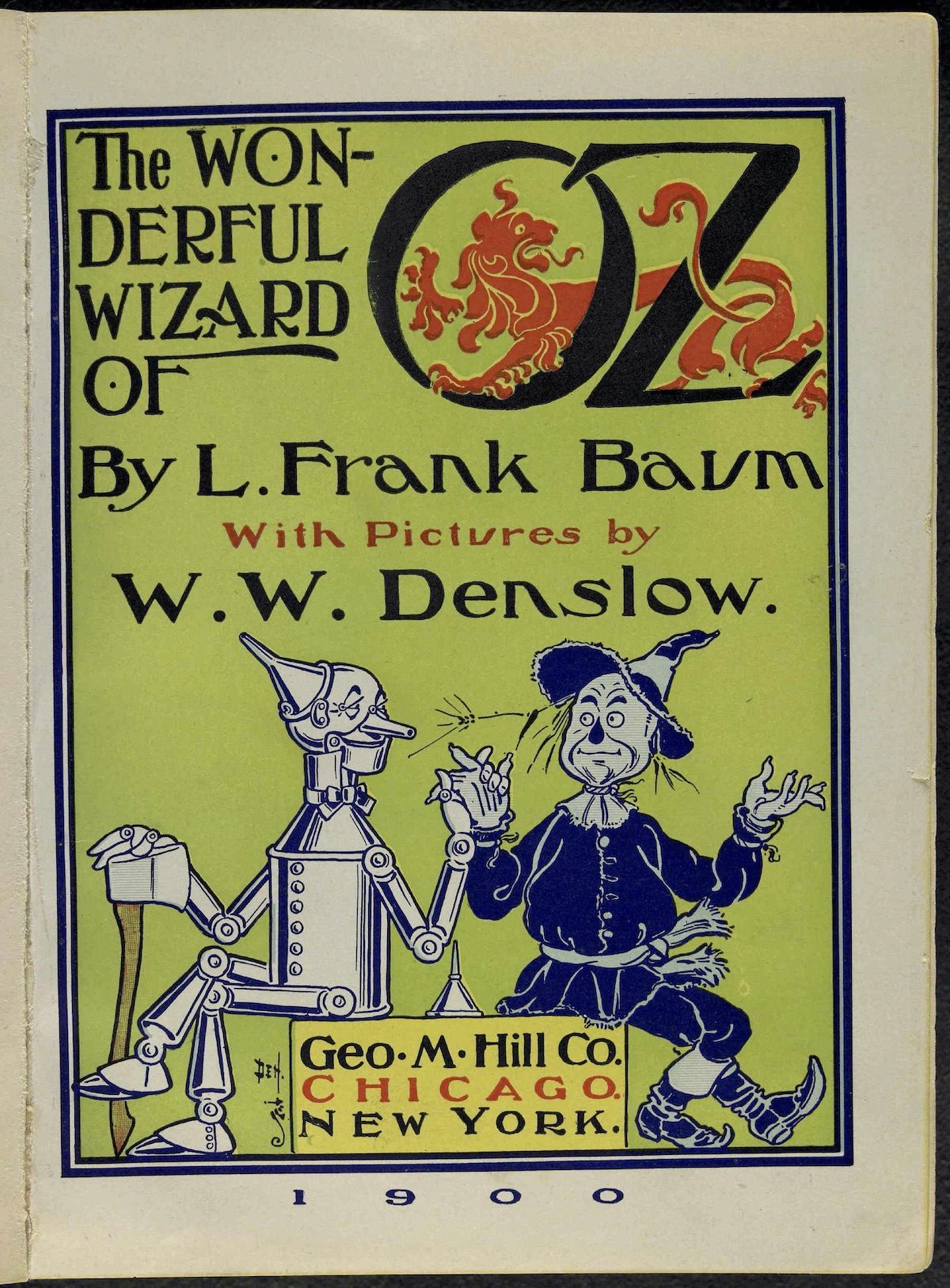 Published in September 1900, L. Frank Baum's (May 15, 1856 – May 6, 1919) sold nearly 15,000 copies within a month. The most popular of his 14 Oz books was illuminated by William Wallace Denslow (May 5, 1856 – March 29, 1915).
Author and artist has collaborated on Father Goose: His Book in 1899. That too was a bestseller, but The Wonderful Wizard of Oz was the mega hit.
Denslow strove to "work out and invent characters, costumes, and a multitude of other details for which there is no data – and there never can be in original fairy tales."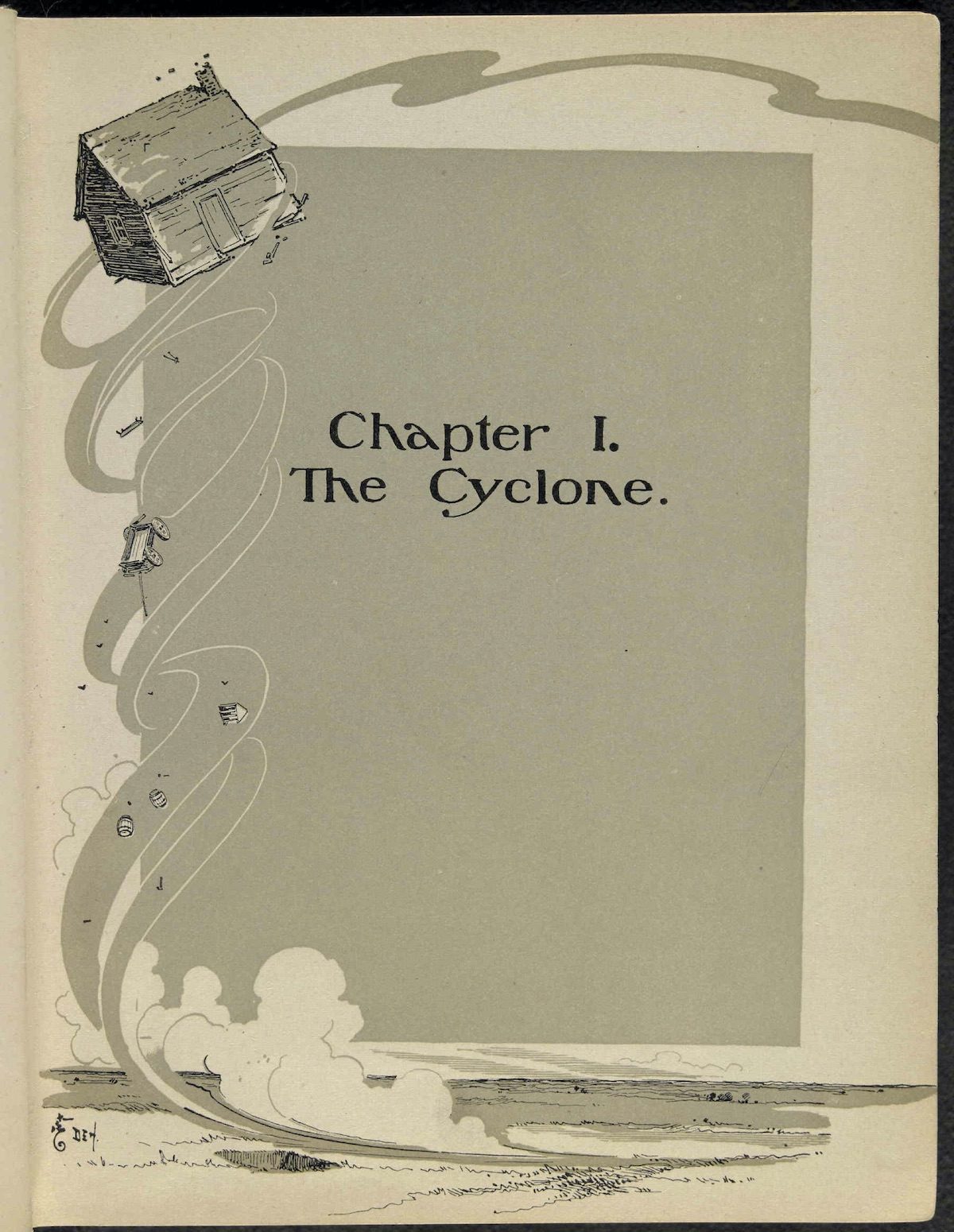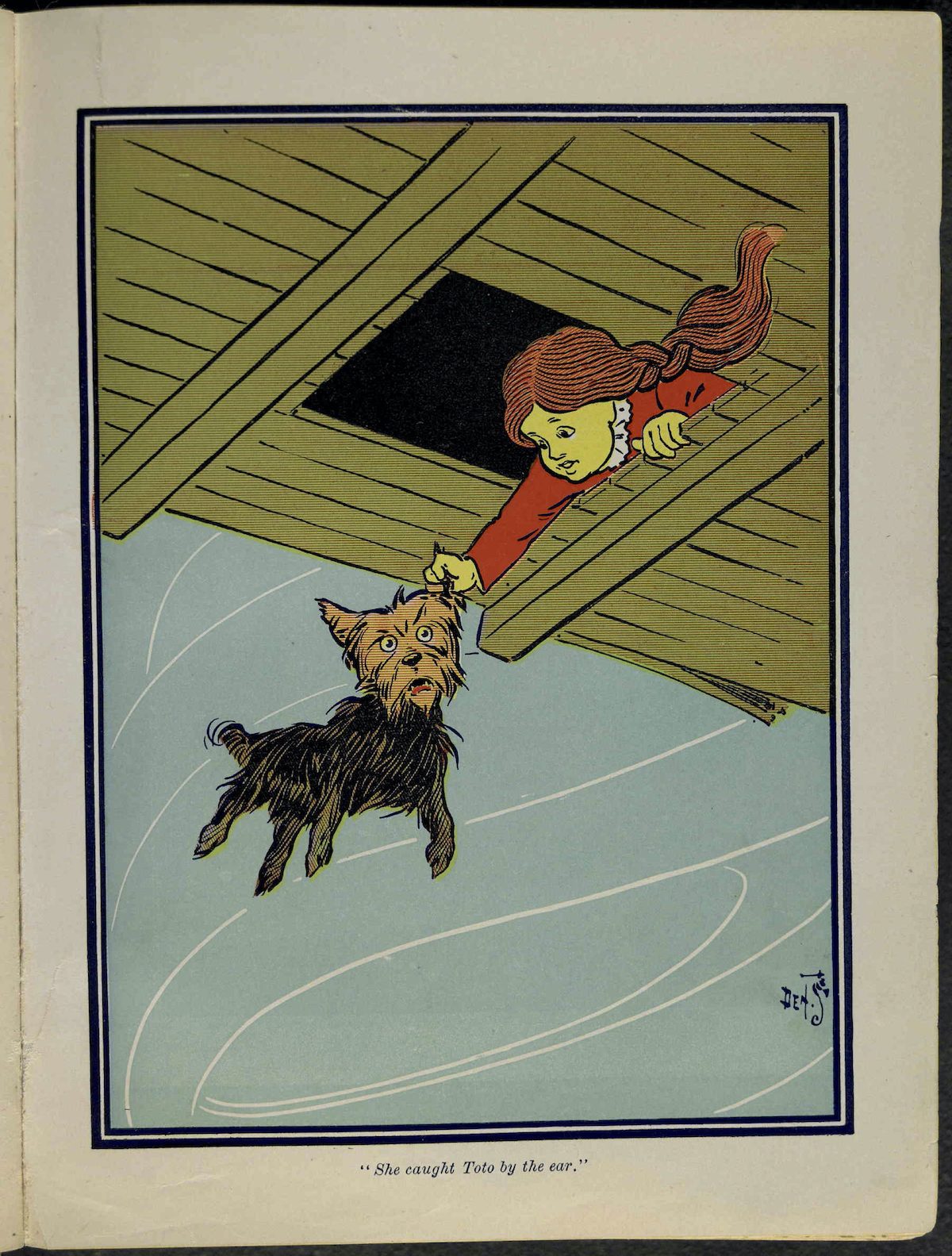 He soon developed into an extraordinarily adaptable designer and went wherever the work was. He roamed the countryside drawing lithographs for county atlases in New York and Pennsylvania. He designed theater posters and other advertising in Philadelphia and New York City. When the daily press started using pictures, he went from paper from paper from New York to Chicago to Denver to San Francisco and back to Chicago….
He supplemented [his] income by designing dozens of book covers for Rand McNally and supplying hundreds of little pictures for Montgomery Ward's mail order catalogues. In almost every design could be found his totem — a tiny seahorse.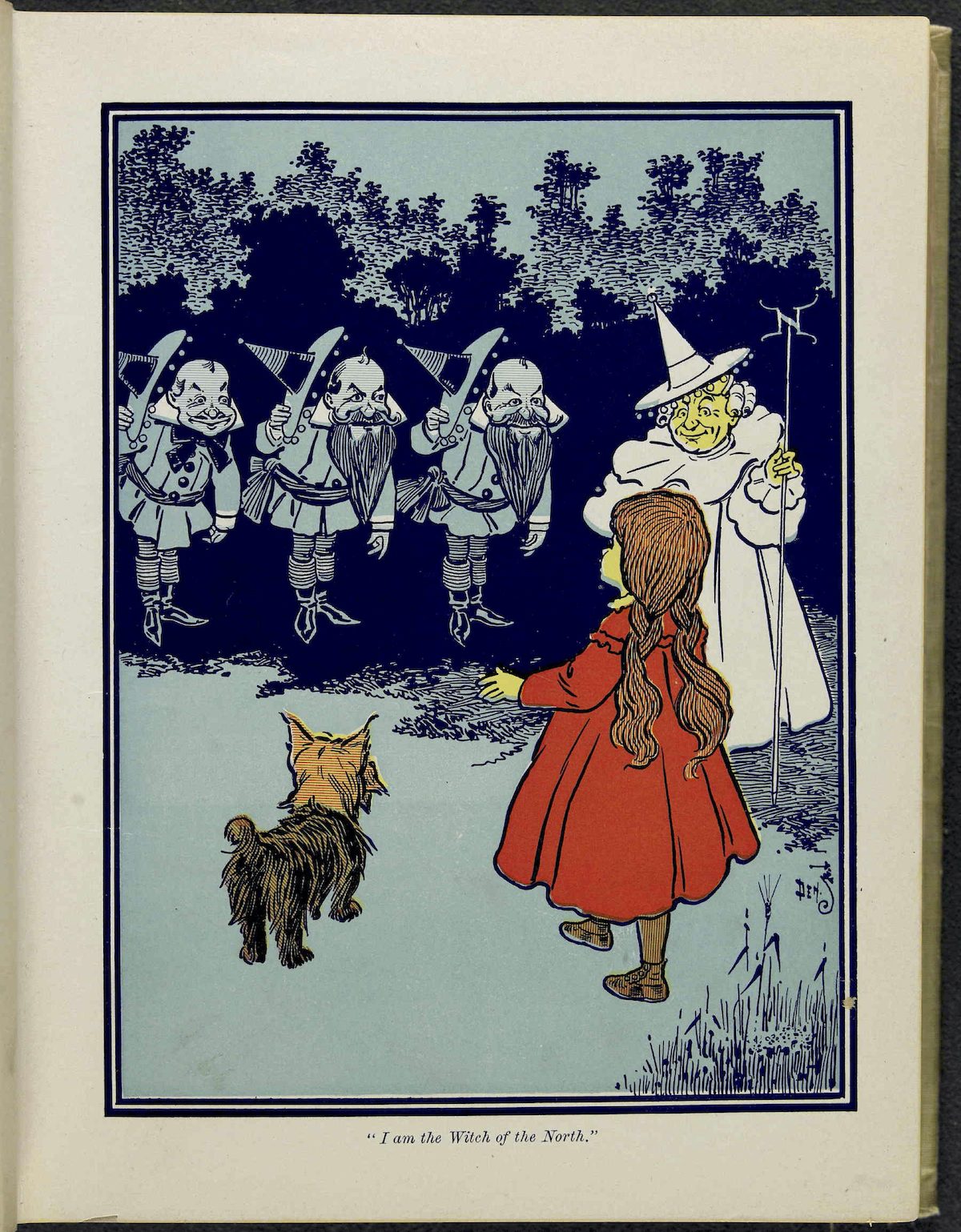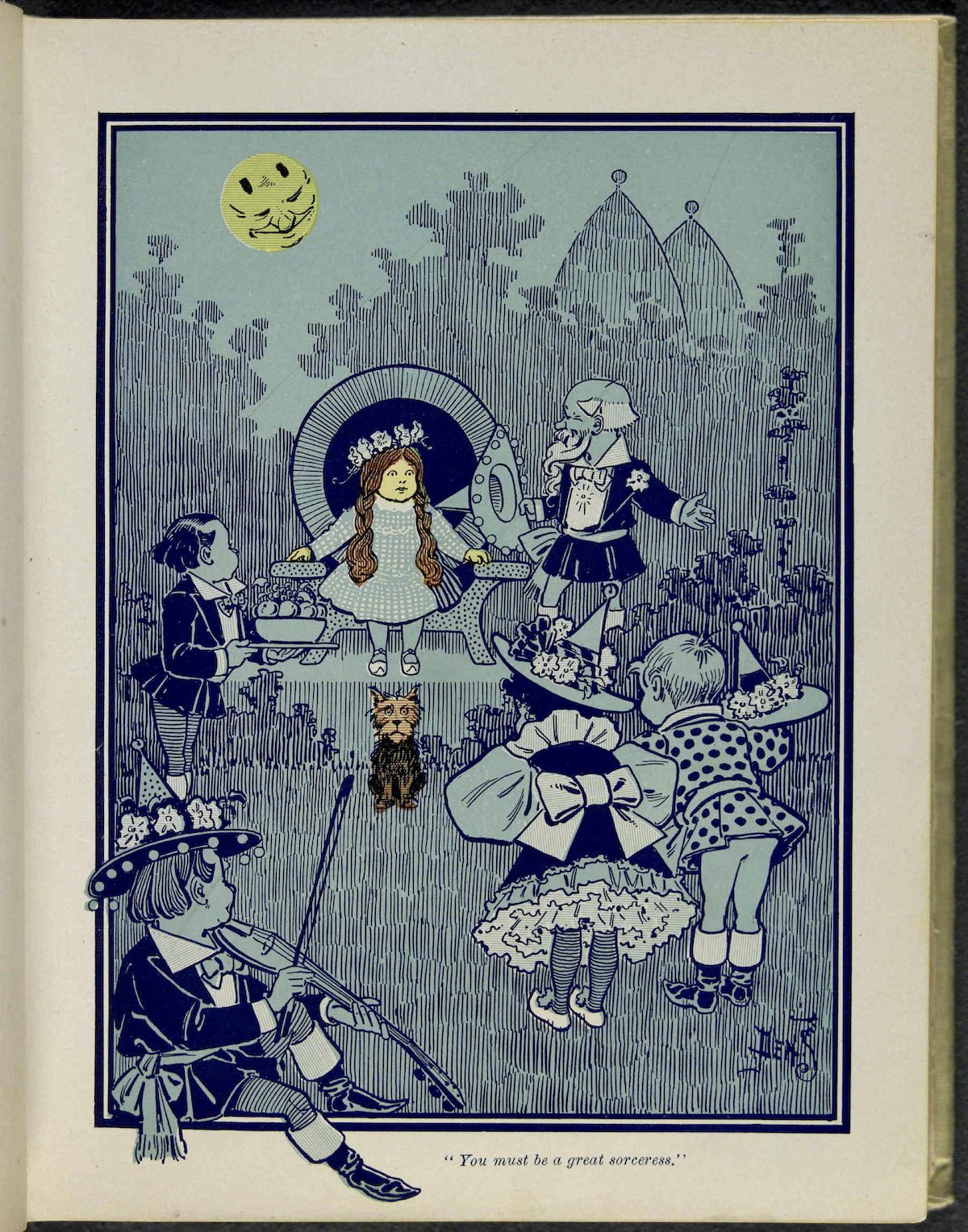 Money poured in for Oz. Denslow and Baum held the copyright jointly. They combined forces again for the 1902 stage production of the The Wizard of Oz. Baum wrote the script and Denslow designed the sets and costumes
The man fell out over from the show and never worked together again.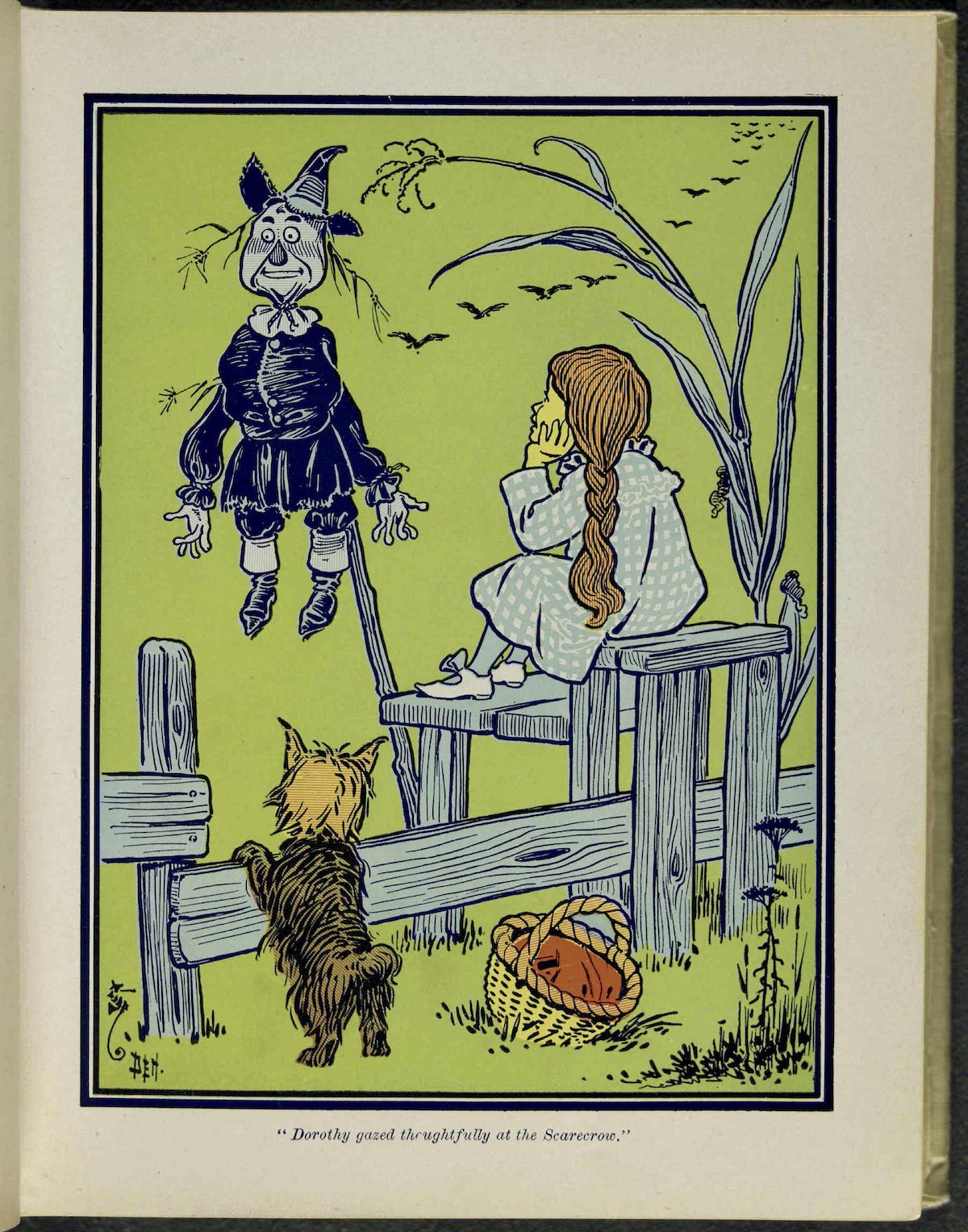 Denslow illustrated an edition of traditional nursery rhymes titled Denslow's Mother Goose (1901), along with Denslow's Night Before Christmas (1902) and the 18-volume Denslow's Picture Books series (1903–04).
He also used his copyright to the art of the Baum books to create newspaper comic strips featuring Father Goose and the Scarecrow and Tin Woodman during the first decade of the twentieth century. The strip, Denslow's Scarecrow and [the] Tin Man, was intended to promote a forthcoming sequel he was writing. He also created the comic strip Billy Bounce, notable as one of the earliest comic strips in which the protagonist has some manner of super powers.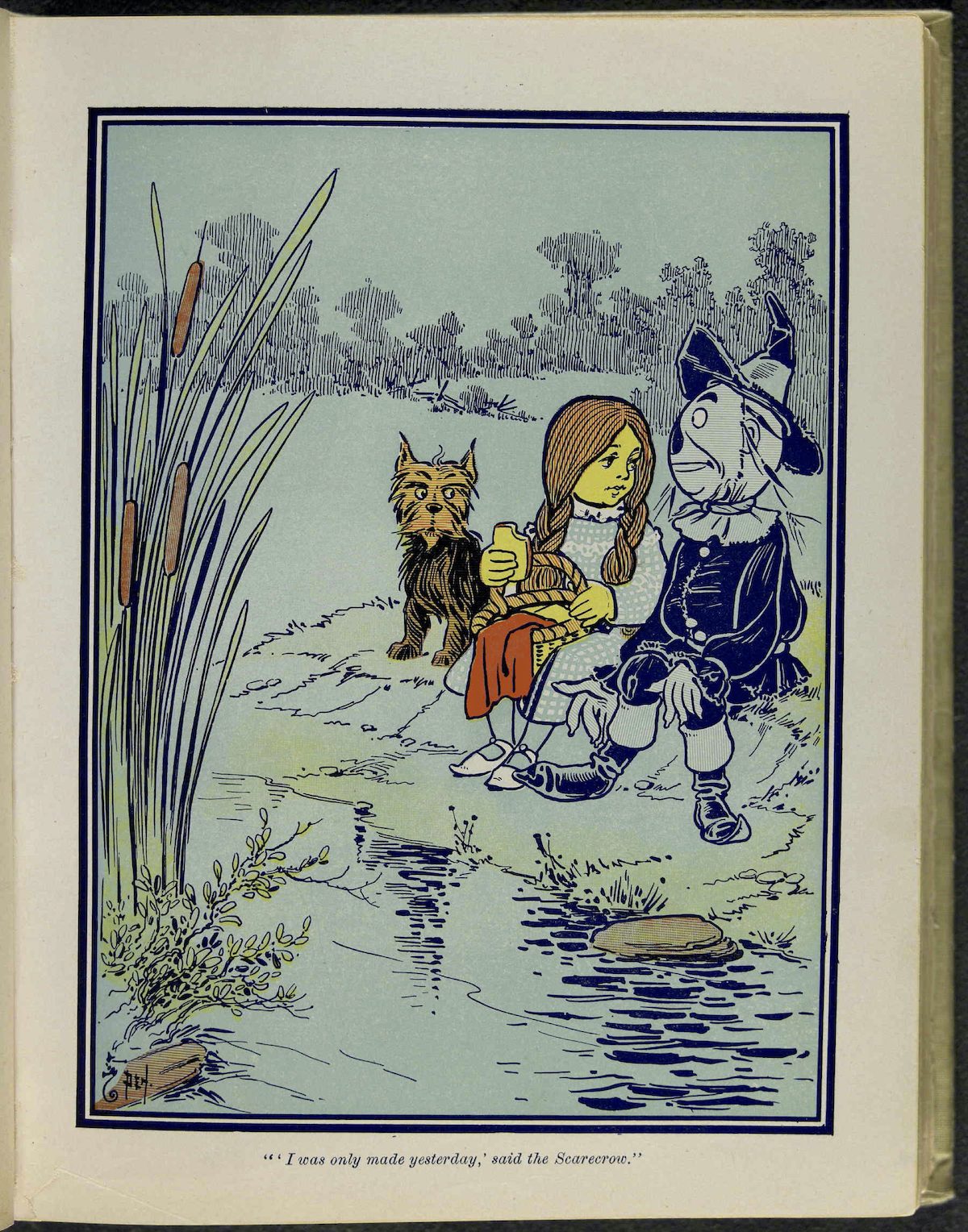 Hymned and minted from the royalties from the print and stage versions of The Wizard of Oz, Denslow purchased Bluck's Island, Bermuda. The thrice-married, thrice-divorced artist dubbed himself King Denslow I and moved into a turreted castle-like house.
By 1908, the big spender was skint. In search of money, he moved to Buffalo, New York, and worked for the Niagara Lithograph Company; then to New York City, where he worked for an agency, earning a salary of $25 per week. Years of boozing had taken their toll. In 1915, he sold a cover to the popular humour weekly Life, spend the cash on booze, caught pneumonia and died.