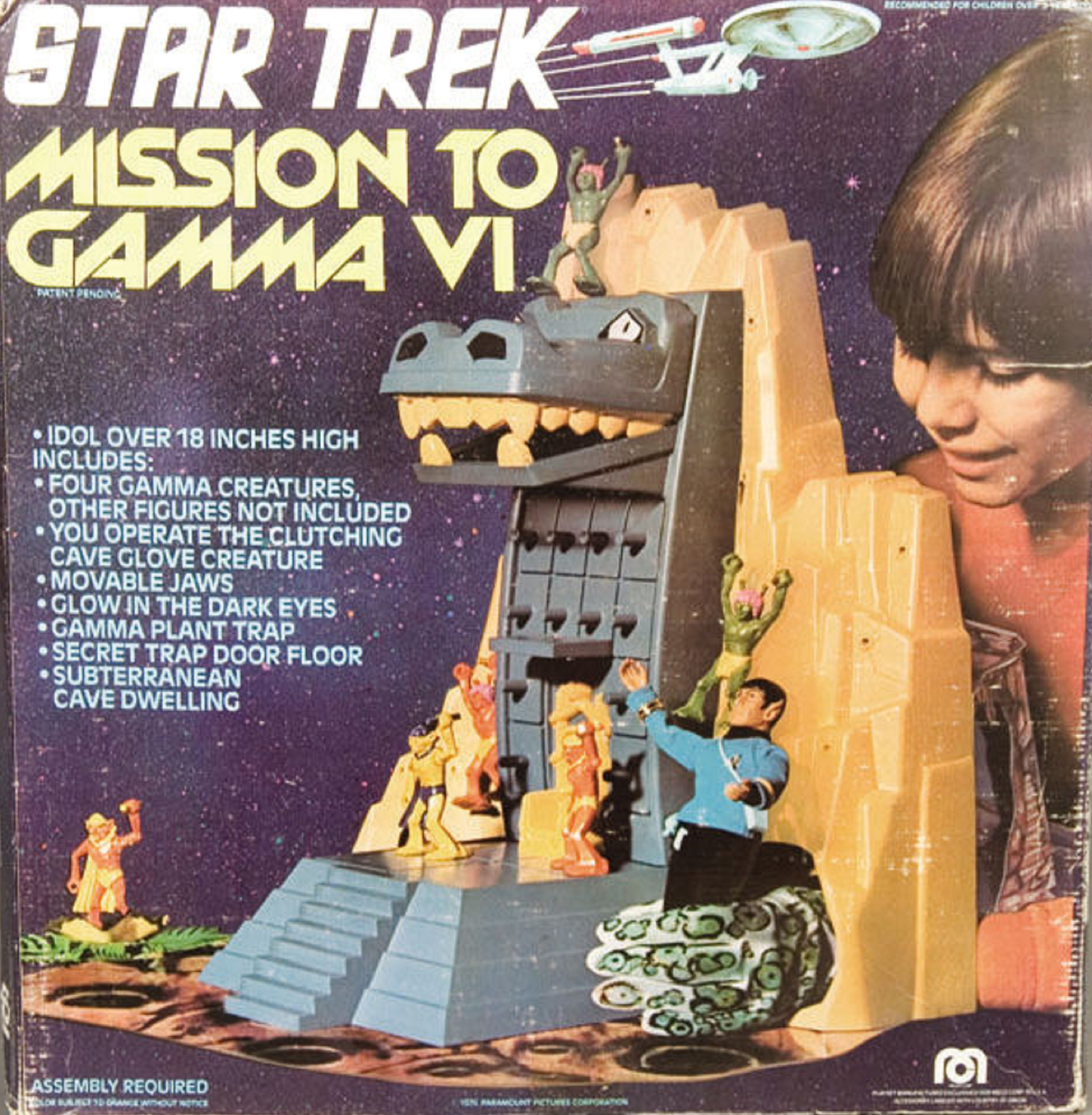 In 1967, Star Trek (1966-1969) featured an episode titled "The Apple."
In that story, Captain Kirk (William Shatner) and a large landing party faced all kinds of dangers on an Eden-like planet, Gamma Trianguli VI. They battled exploding rocks, flowers that fired darts, and even lightning strikes.
The red shirts did not fare well.
The attacks were launched by Vaal, it turns out.  Vaal was a giant Serpent Head built into a mountainside. Human villagers tended to his every  need, feeding him the explosive rocks, while he maintained the planet's paradise-like environs.  It turns out, of course, Vaal was not a statue, but a super-advanced computer in a subterranean cave below the sculpture.
And in short order, Kirk destroyed him.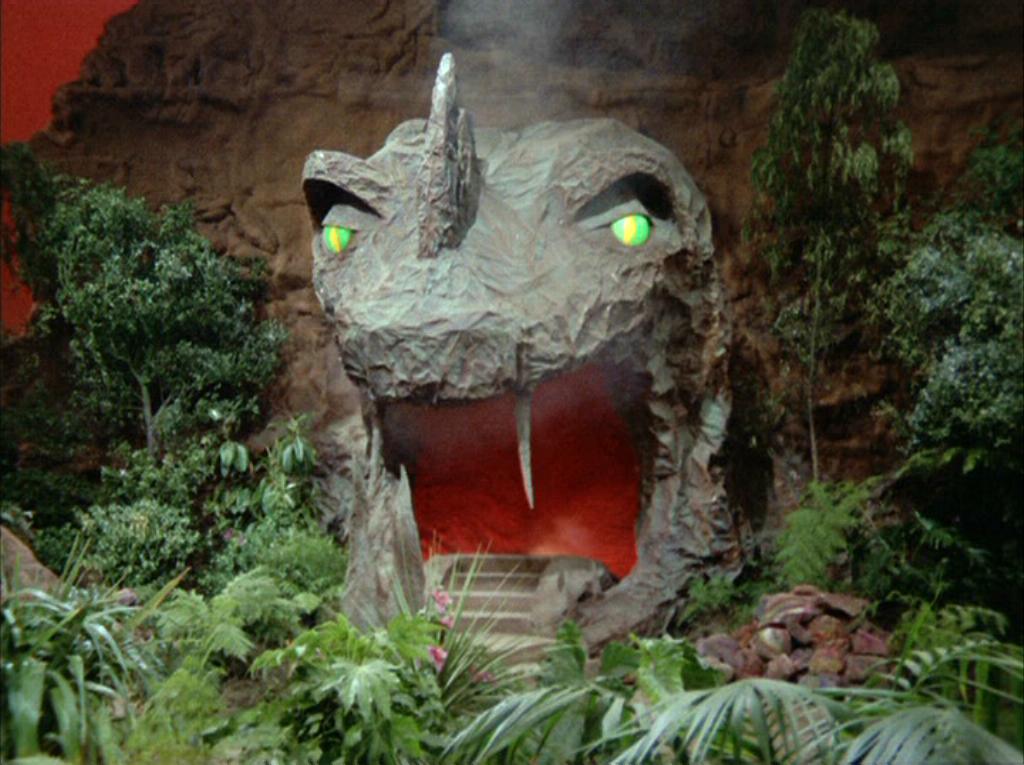 In 1976, Vaal was resurrected by Mego for a toy playset called "Mission to Gamma."
As you may recognize, the plastic mold of the giant alien statue or icon vaguely resembles Vaal from the second season.
Still, there are some interesting variations here, namely the miniature "Gamma Creature" aliens, also described in a TV commercial of the day as "Lilliputians."
Also, this incarnation of Vaal features, according to the toy box "movable jaws" and "glow-in-the-dark" eyes.

There are no dart-firing flowers to be found with the playset, but there is a "gamma plant trap" to ensnare Captain Kirk, and a trap-door floor for gaining entrance to Vaal.  There's also a cave glove creature too, for capturing other crew-members.
Niftily, the playset also features a cave dwelling behind Vaal, an area of the stone god/computer thing that "The Apple" could not afford to showcase when it aired on NBC.
This impressive playset stands over 18 inches high, and could accommodate all of Mego's Star Trek action figures (sold separately, of course).
I've got this version of Vaal on display in my office, though it is missing a lot of pieces after forty years.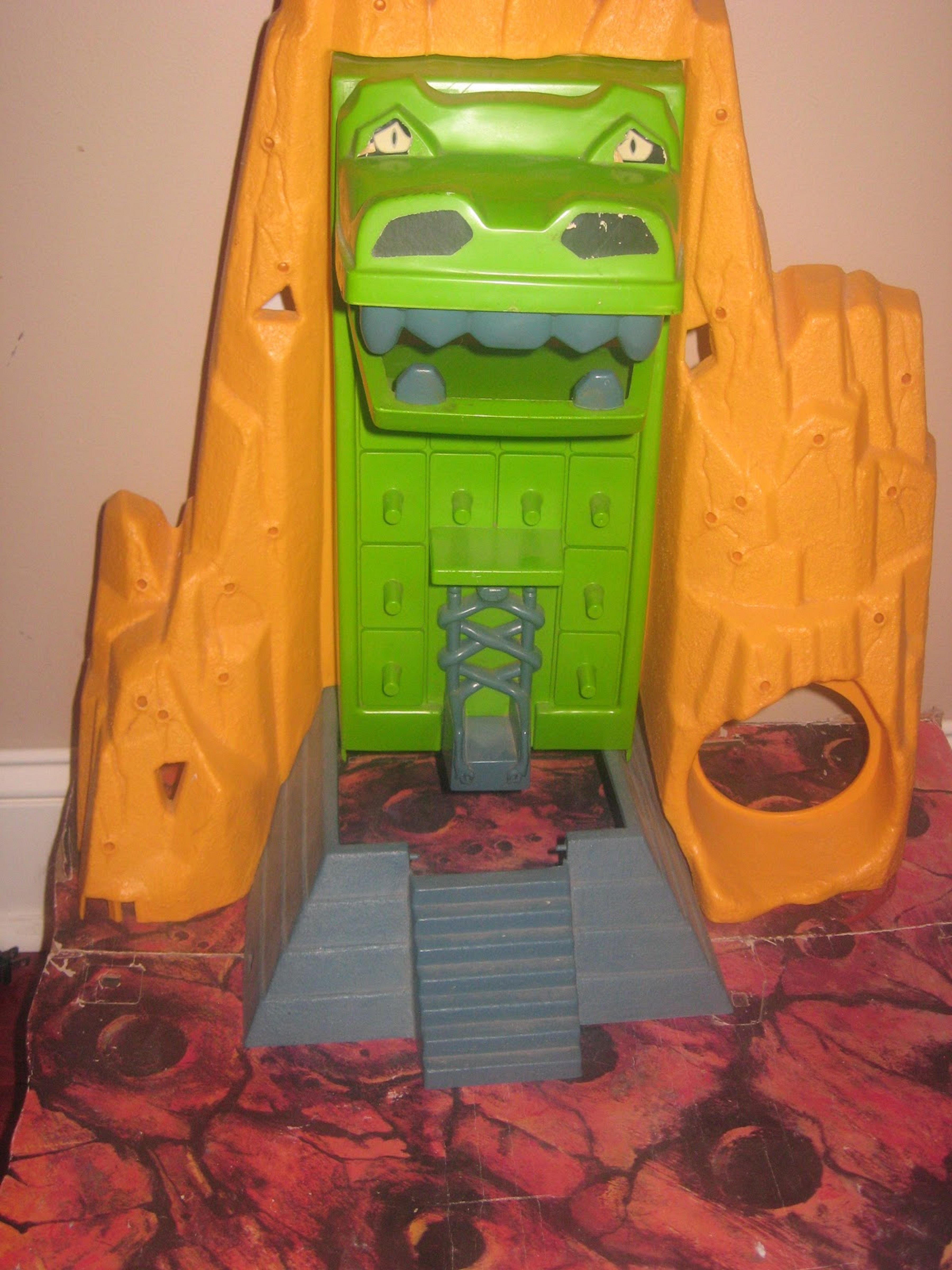 Below you can watch a vintage commercial for Mego's Mission to Gamma VI Playset: