These continuity photographs showing Elizabeth Taylor in costume were taken by the Cleopatra (1963) hair dressing department. Joseph L Mankiewicz's epic movie cost the then astronomical sum of $44m, runs over four hours and stars the knockout Taylor, whose global celebrity and desirability matched the queen of the Nile's.
At the battle of Actium, Richard Burton's besotted Antony spies Cleopatra leaving the scene. Forgetting his duty – in real life, the romancing Burton and Taylor were married to others – Plutarch wrote: "For no sooner did he see her ship sailing off than he forgot everything else, betrayed and ran away from those who were fighting and dying in his cause, got into a five-oared galley… and hastened after the woman who had already ruined him and would make his ruin still more complete."
It was, of course, all about the hair.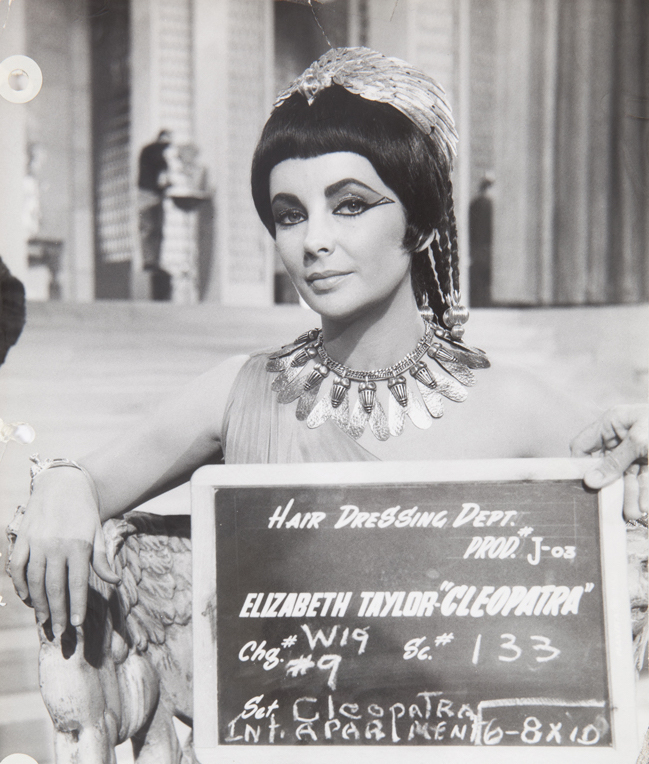 Via ICollector