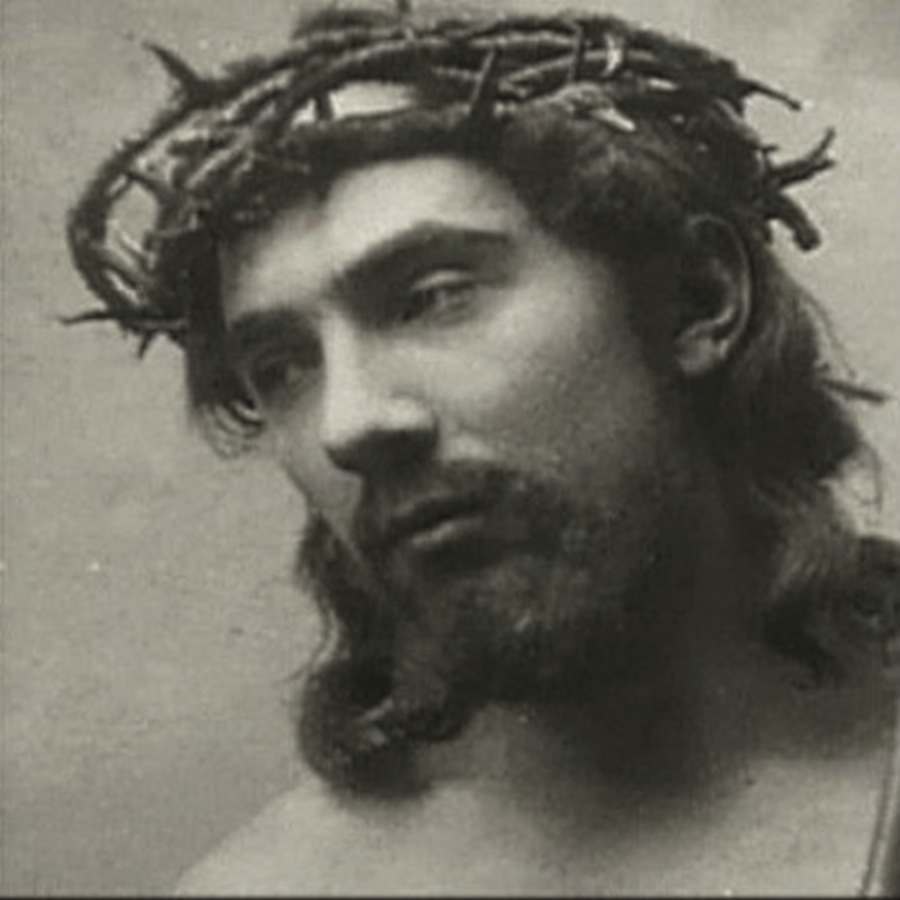 Long before Bela Lugosi terrified audiences as the 'Prince of Darkness' Count Dracula, he was cast as the 'Prince of Peace' Jesus Christ in an Easter production of The Passion Play in 1909. To commemorate his performance as the Christ, Lugosi had a series of studio portraits taken.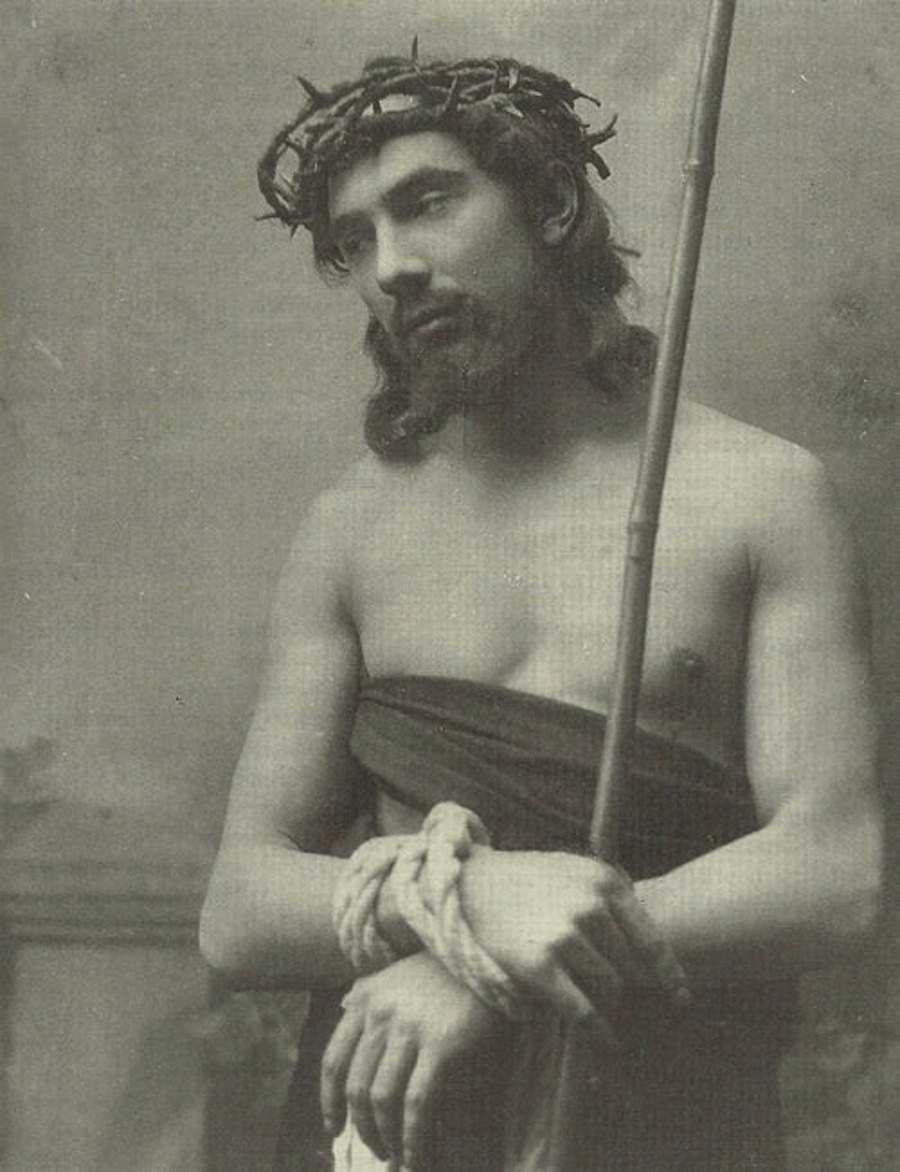 Bela Ferenc Dezso Blasko was born into a respectable middle class family in Lugos, Hungary, on 20th of October, 1882. His father was a successful banker, who wanted his youngest son to follow in the family business, but Bela had other ideas and ran away from home when he was twelve determined to become an actor. Like his father, Bela was stubborn and headstrong, and even after his father died, he refused to yield to family pressure and relinquish his dreams.
Bela spent years hanging around stage doors, sweeping floors, running errands, pestering actors for advice, hoping to fulfil his ambition. His perseverance paid off, and after years in rep as the spear carrier, the one liner, the messenger exiting the stage chased by a bear, Bela came to the attention of the National Theatre of Hungary, the country's principal theatre group, where he became the company's leading actor.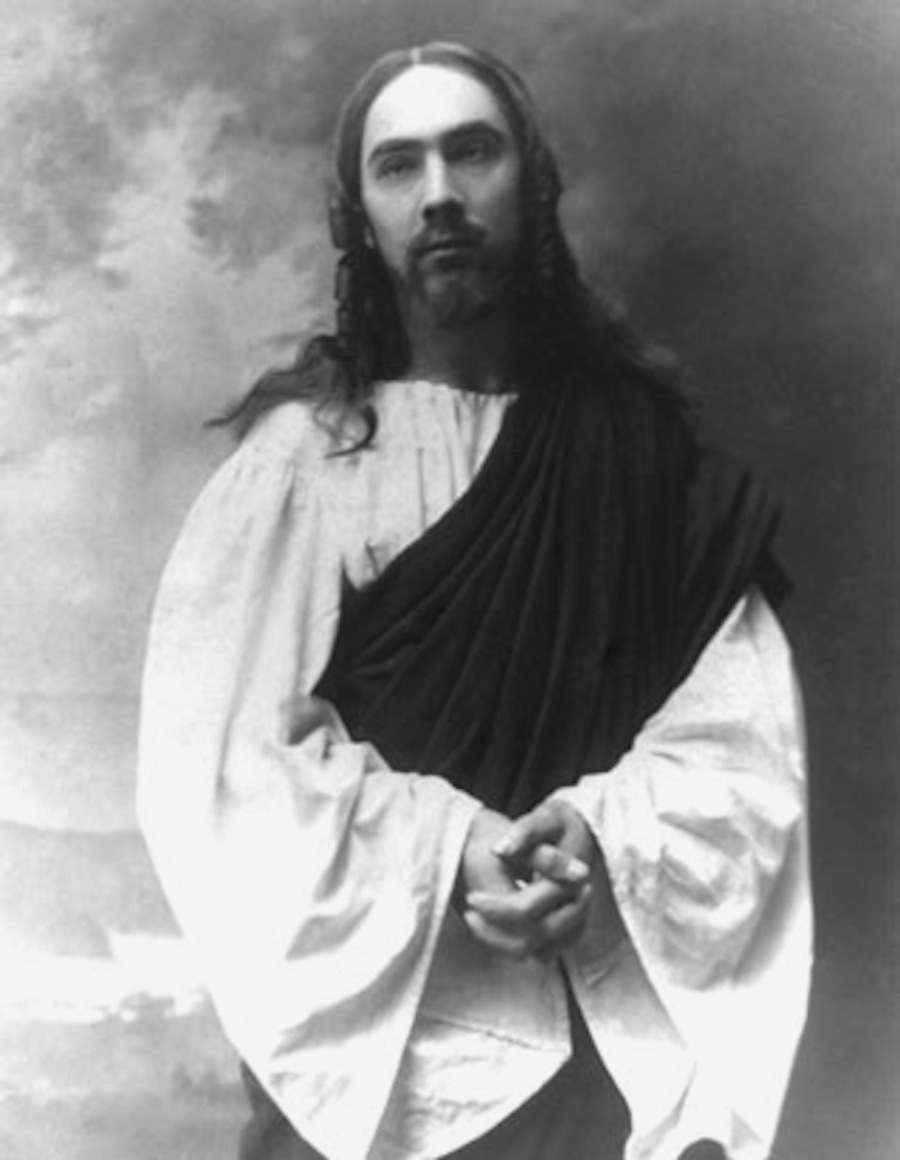 The First World War disrupted Lugosi's ambitions and after being enlisted, he was wounded and invalided out. He returned to the theatre and set up an actor's union. He also involved in politics and was part of the failed Hungarian Revolution, which forced him to flee the country as a revolutionary and enemy of the state. This is why Bela Lugosi eventually emigrated to America, where he established himself as an accomplished actor on both stage and screen.
His first Broadway success was as the Sheik in Arabesque, where he was compared to Rudolf Valentino. This led to his biggest stage hit came when he was cast as the evil Count in Dracula. Lugosi made the evil Count a highly seductive and erotic figure—a primeval mix of sex and death. Women fainted, men were jealous, but both were equally terrified. Whether Lugosi had a similar affect as Jesus Christ, is not known.