In 1981 pop star Adam Ant starred as a comic book action hero in TV Tops magazine. The magazine competed with British rival Look-In. Both magazines featured articles and stories based on popular TV shows of the time – The Famous Five, Hi-De-Hi, Marmalade Atkins, Metal Mickey, Minder, The Professionals, Buck Rogers, Fame, Hart to Hart and Knight Rider. For added interest there were comic strips, too, such as The Adventures of Young Sherlock, The Witch of Westwood High, Little and Large (the tales of TV funnymen Syd Little and Eddie Large), Bob Carolgees and his badly trained puppet Spit the Dog, and The Fantastic Adventures of Adam Ant.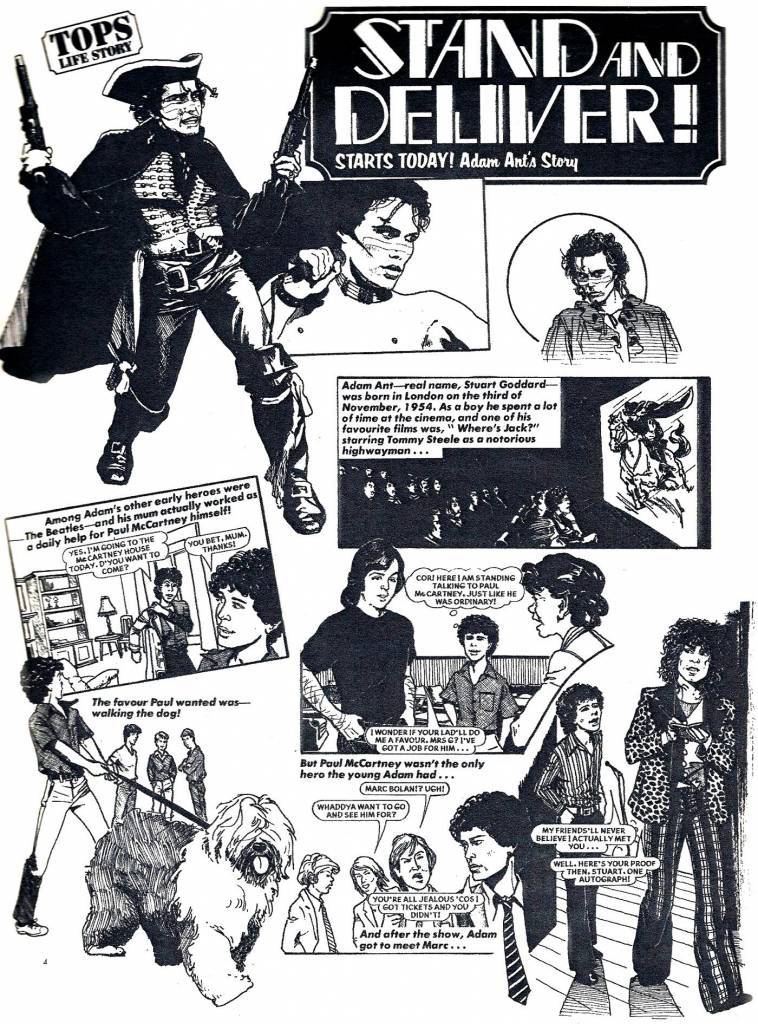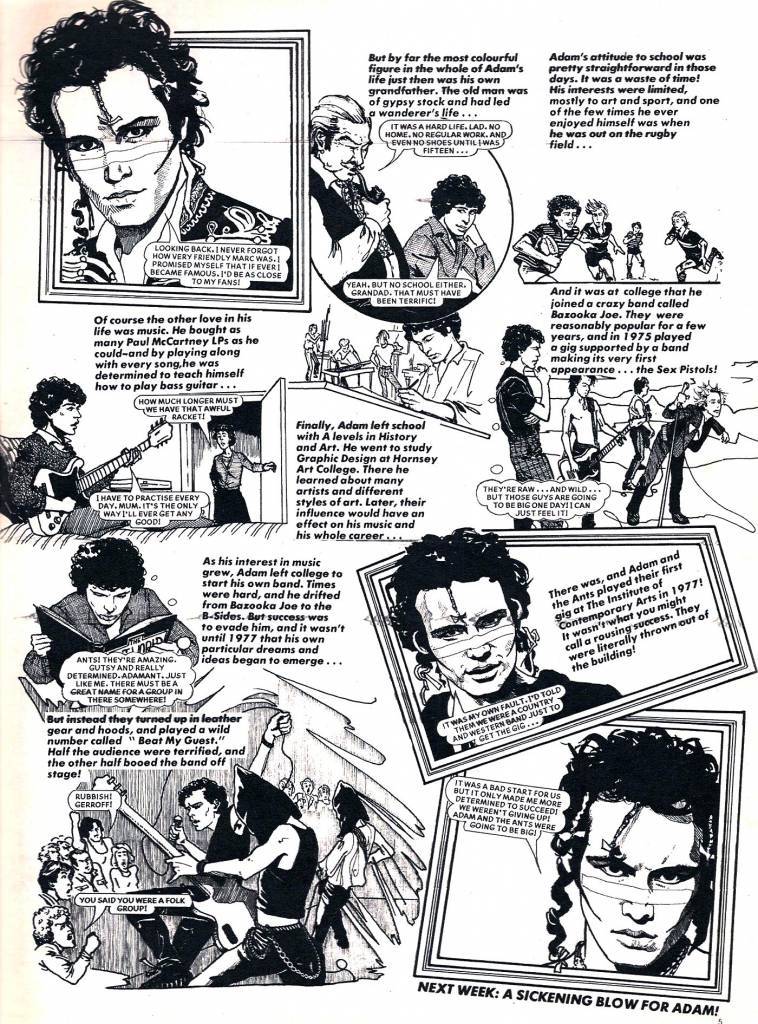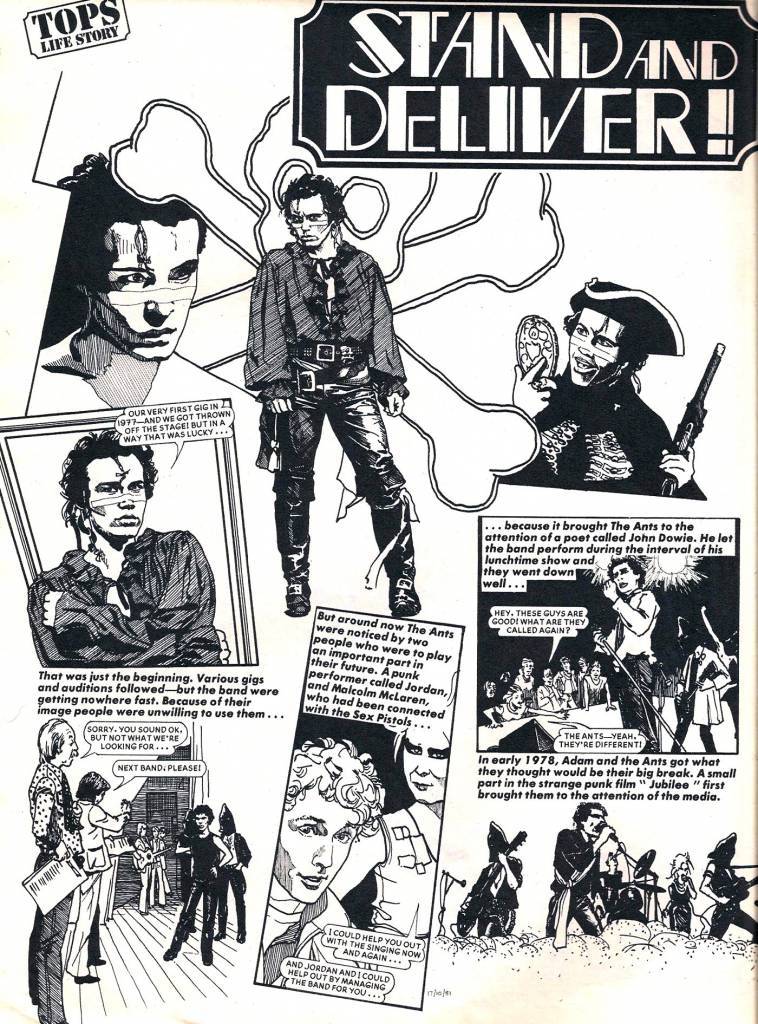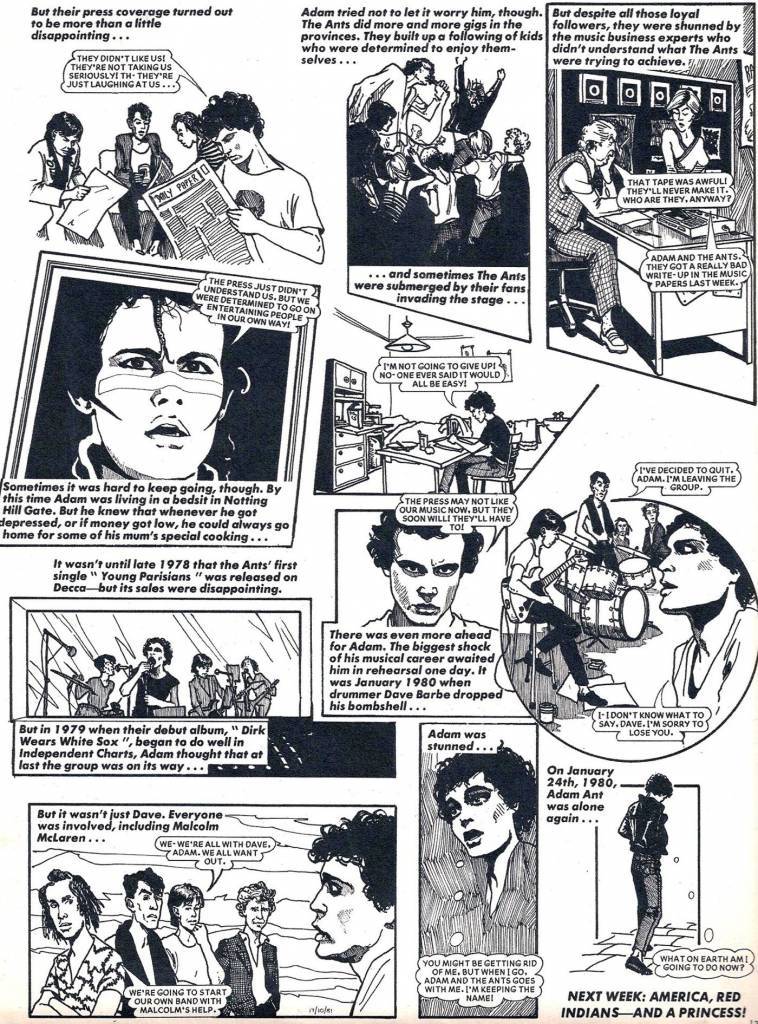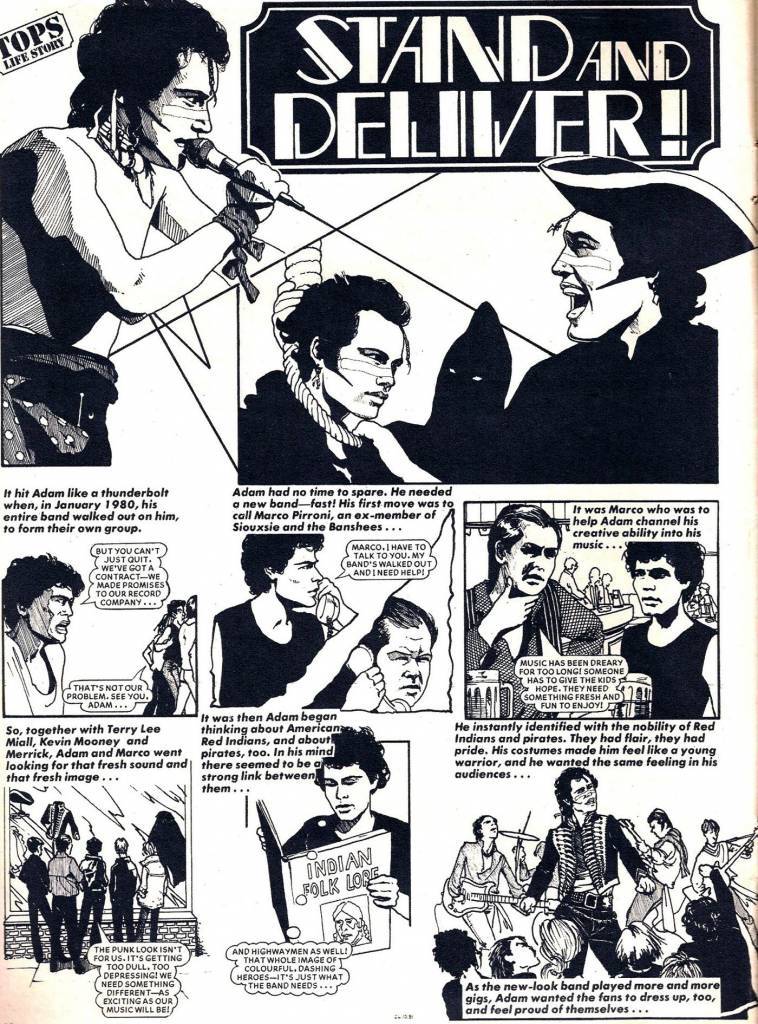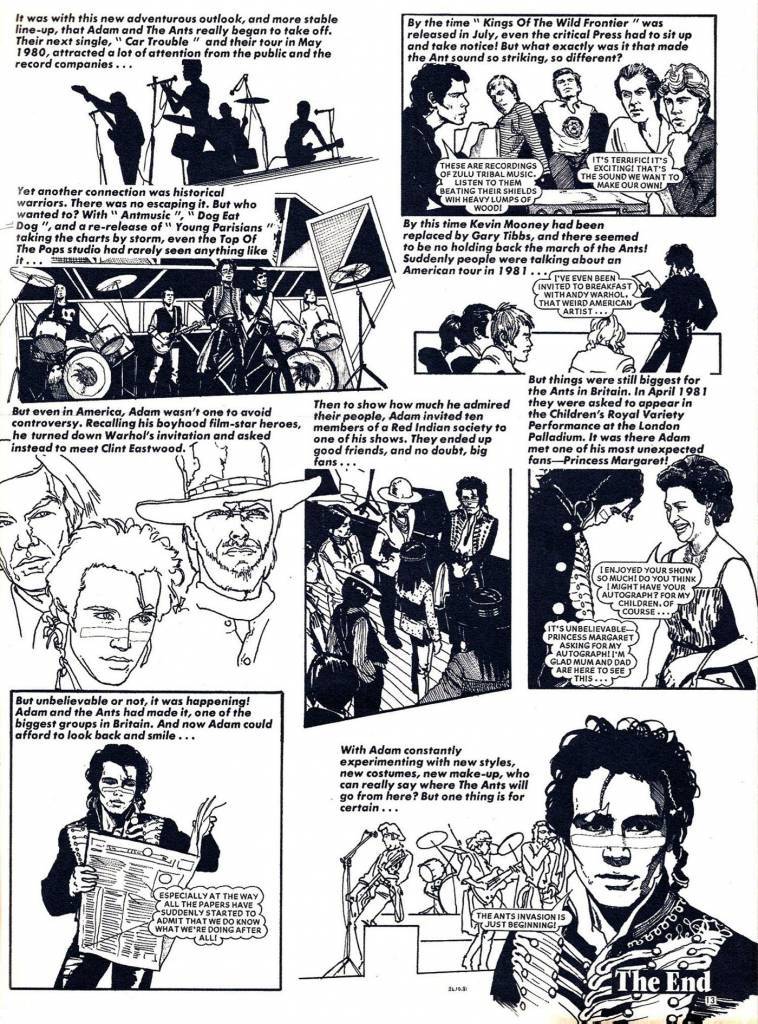 After the life story, Adam Ant became a hero in a series of "Fantastic Adventures".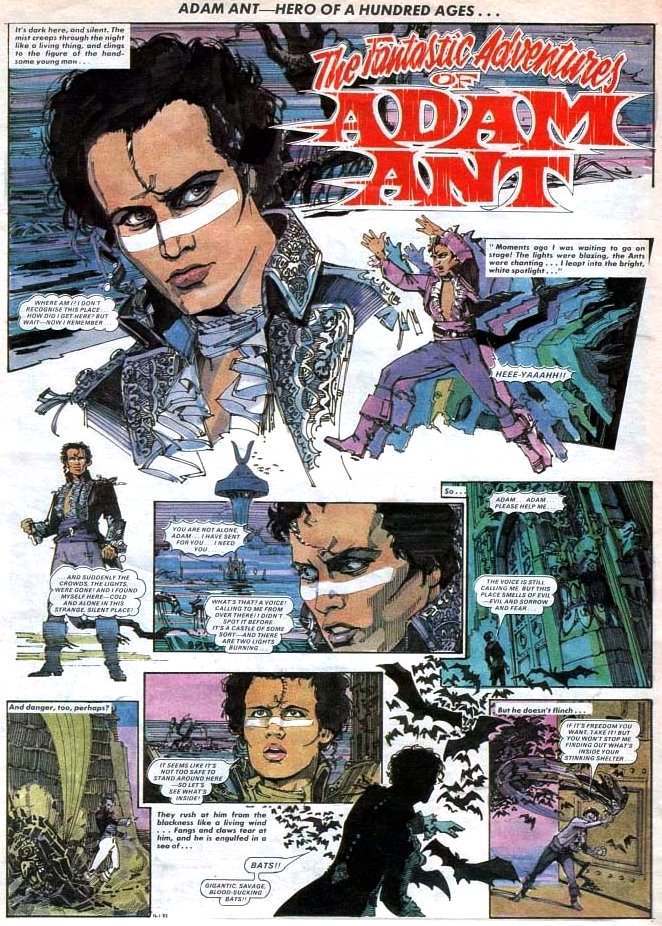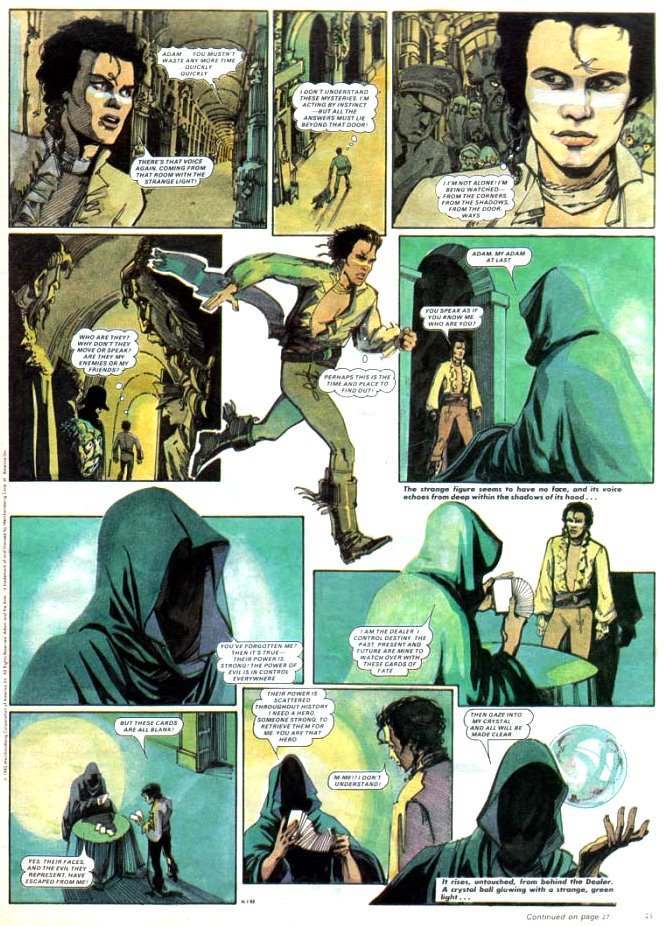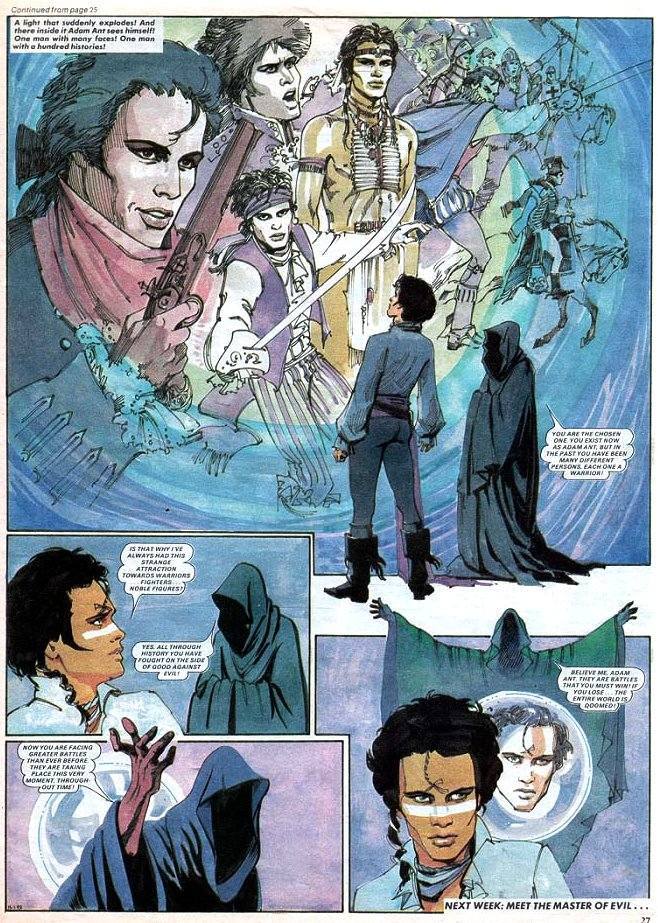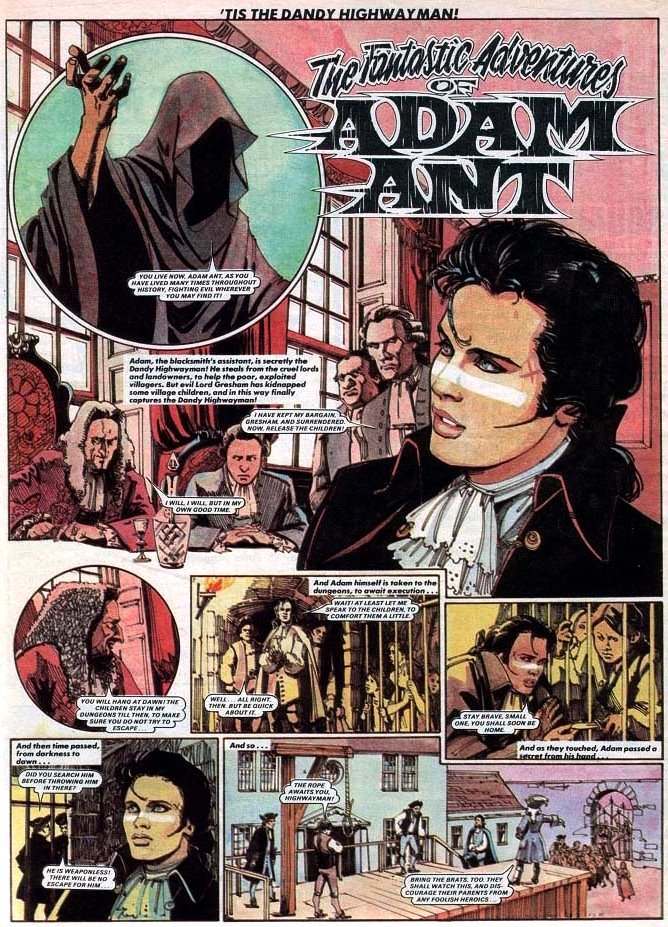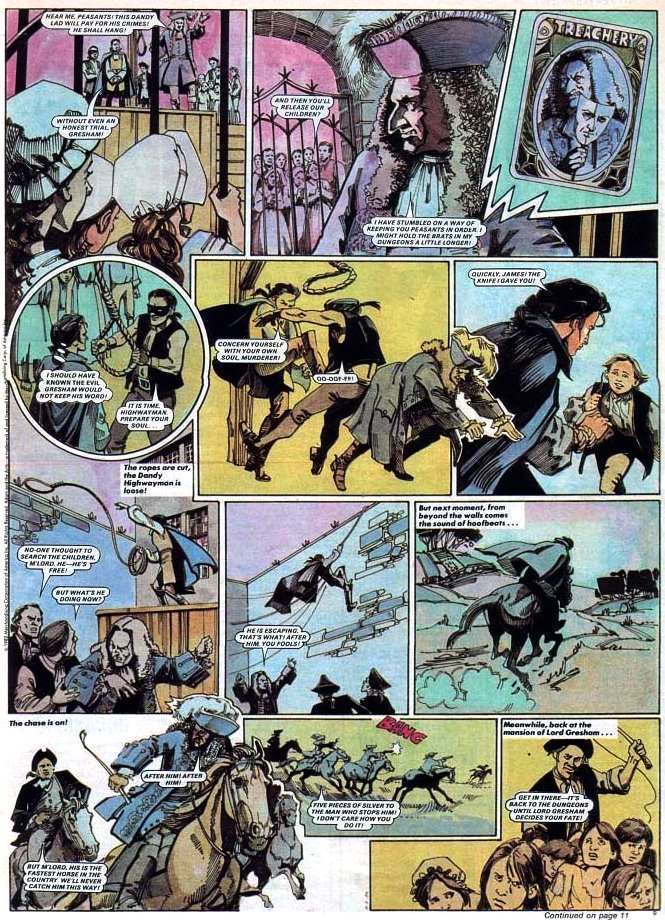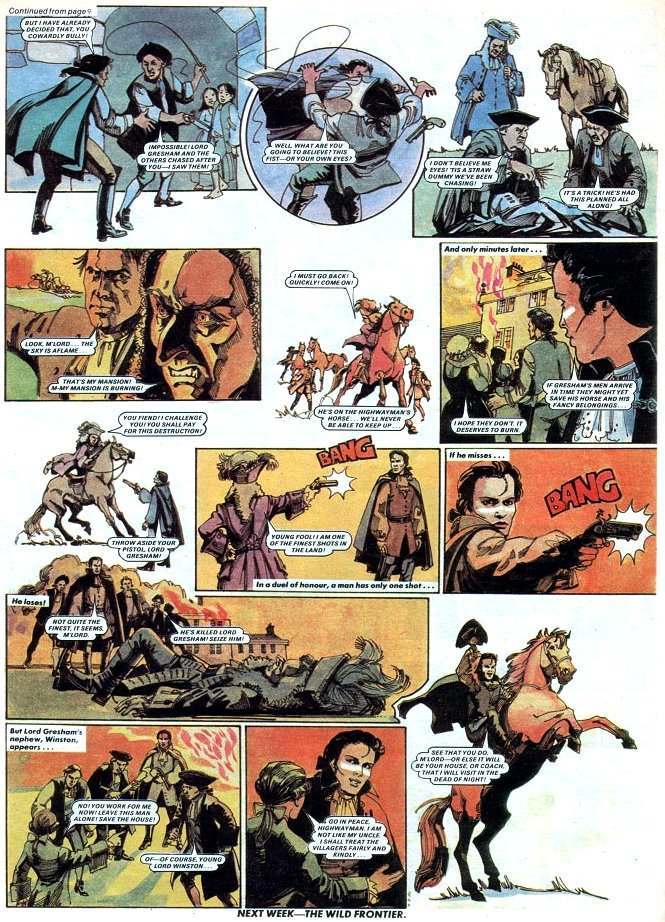 The magazine enjoyed only a short run from 10th October 1981, it lasted until 28th January 1984, after which it merged with girls' comic Suzy.
Now read all of issue 1 in its glory.
Via: Adam Ant, Comic Vine