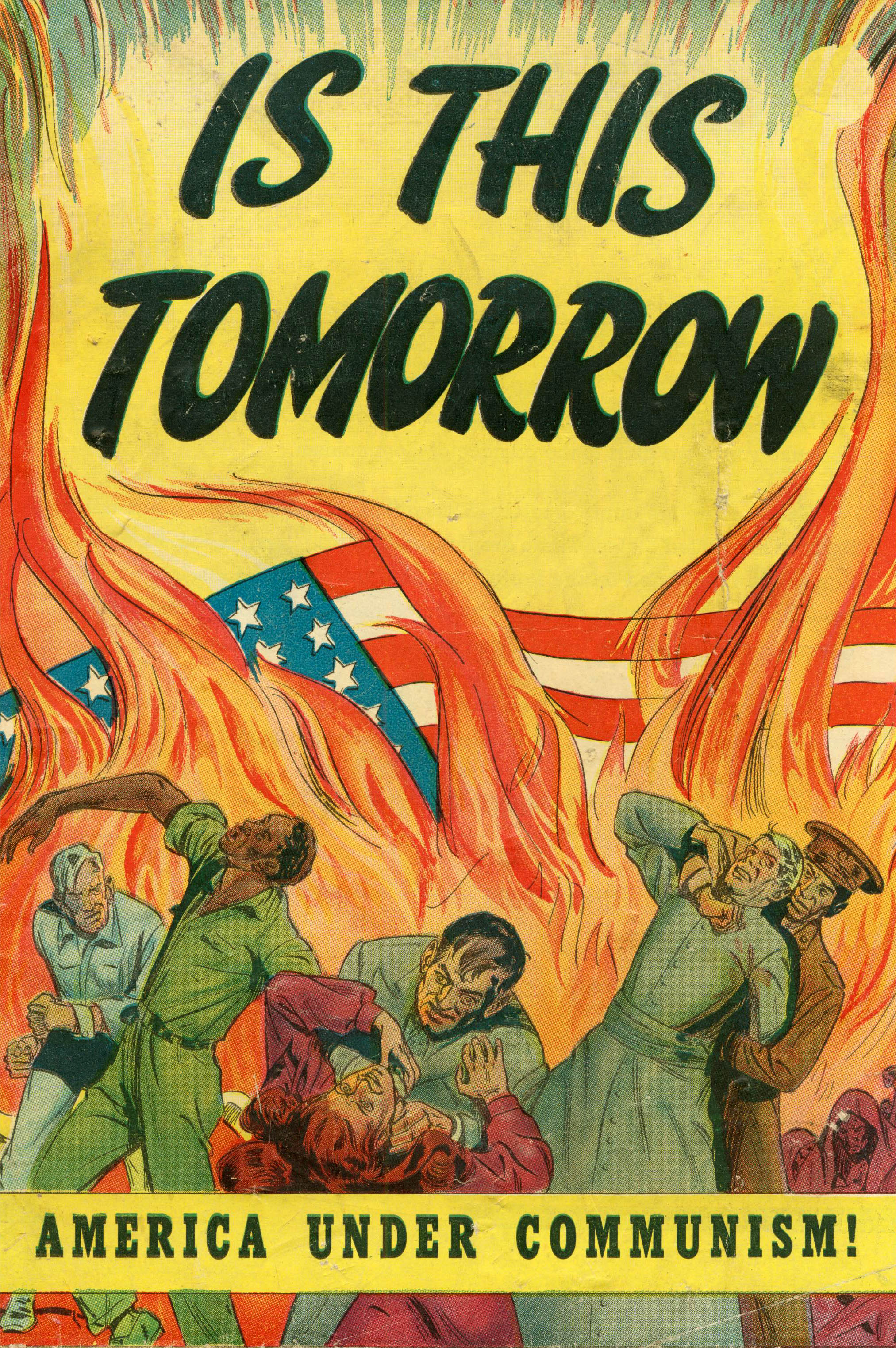 In 1947 the Catechetical Guild Educational Society in St. Paul, Minnesota put out this warning against Communist infiltration.  The inside cover provides this dire statement:
"The average American is prone to say, "It can't happen here."  Millions of people in other countries used to say the same thing…. Today they are dead – or living in Communist slavery.  It must not happen here!"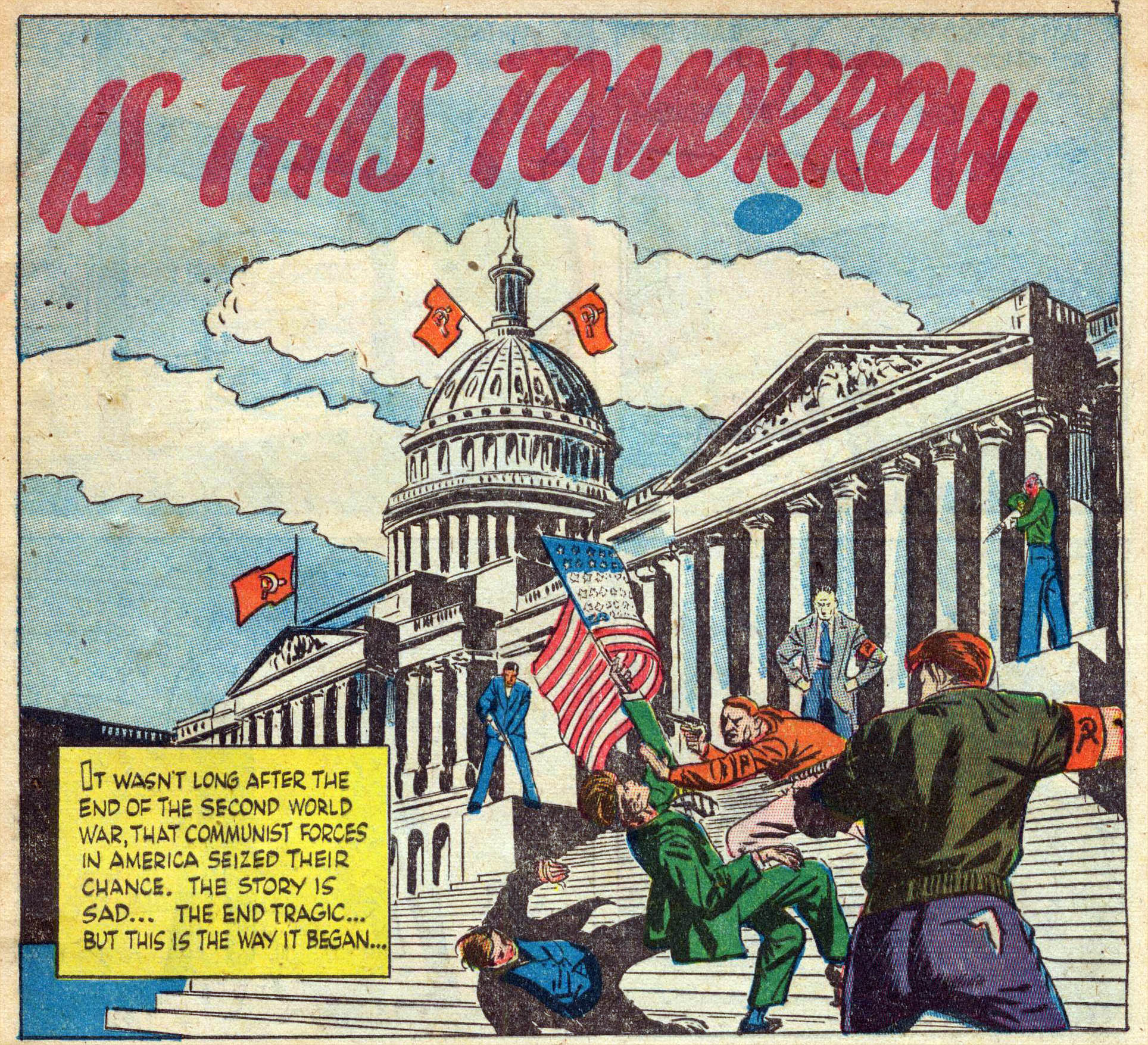 And so begins our cautionary tale. "The story is sad… the end tragic."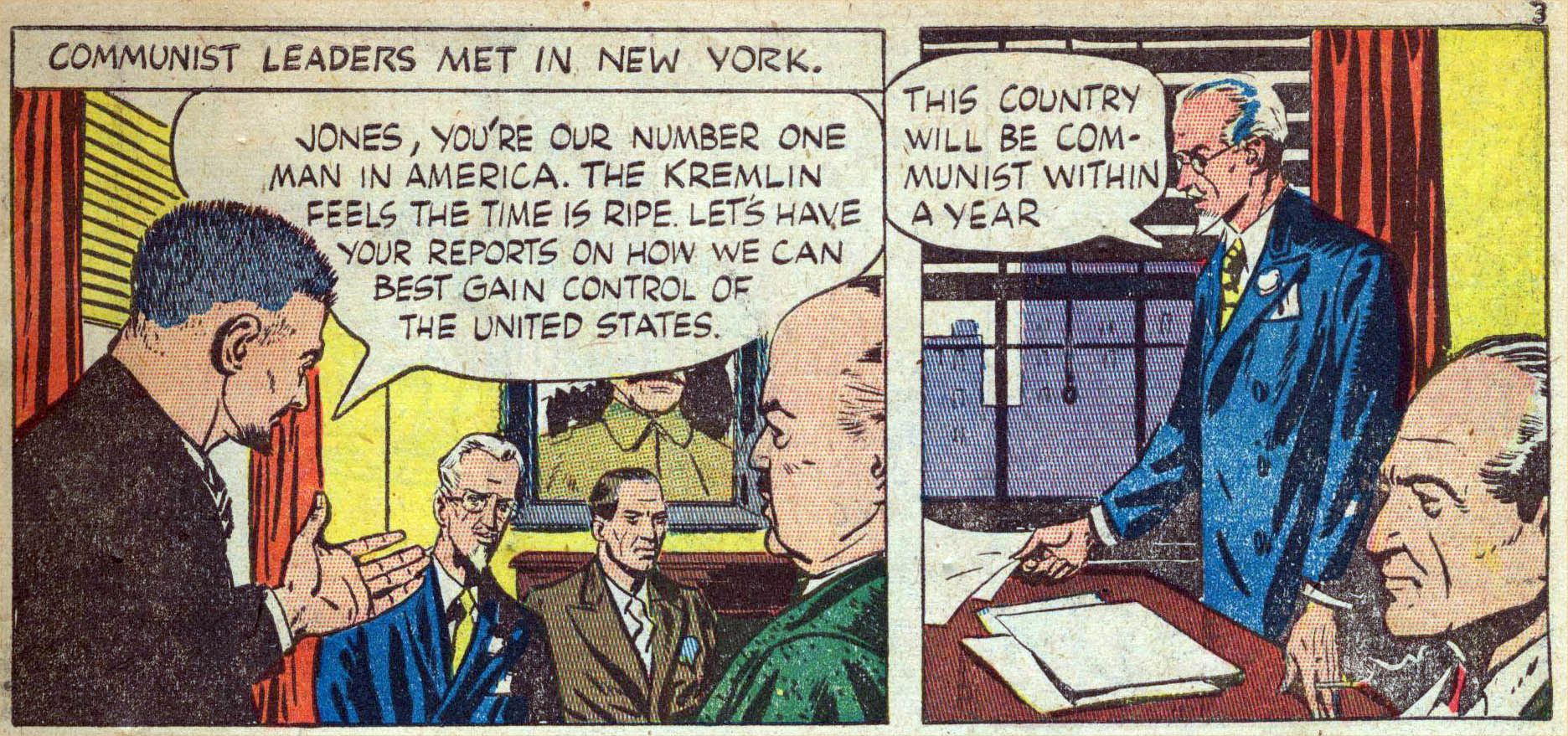 Communist Jones lays out his diabolical plan: take advantage of the drought that is besieging the country.  Use the crisis as a means to seize power.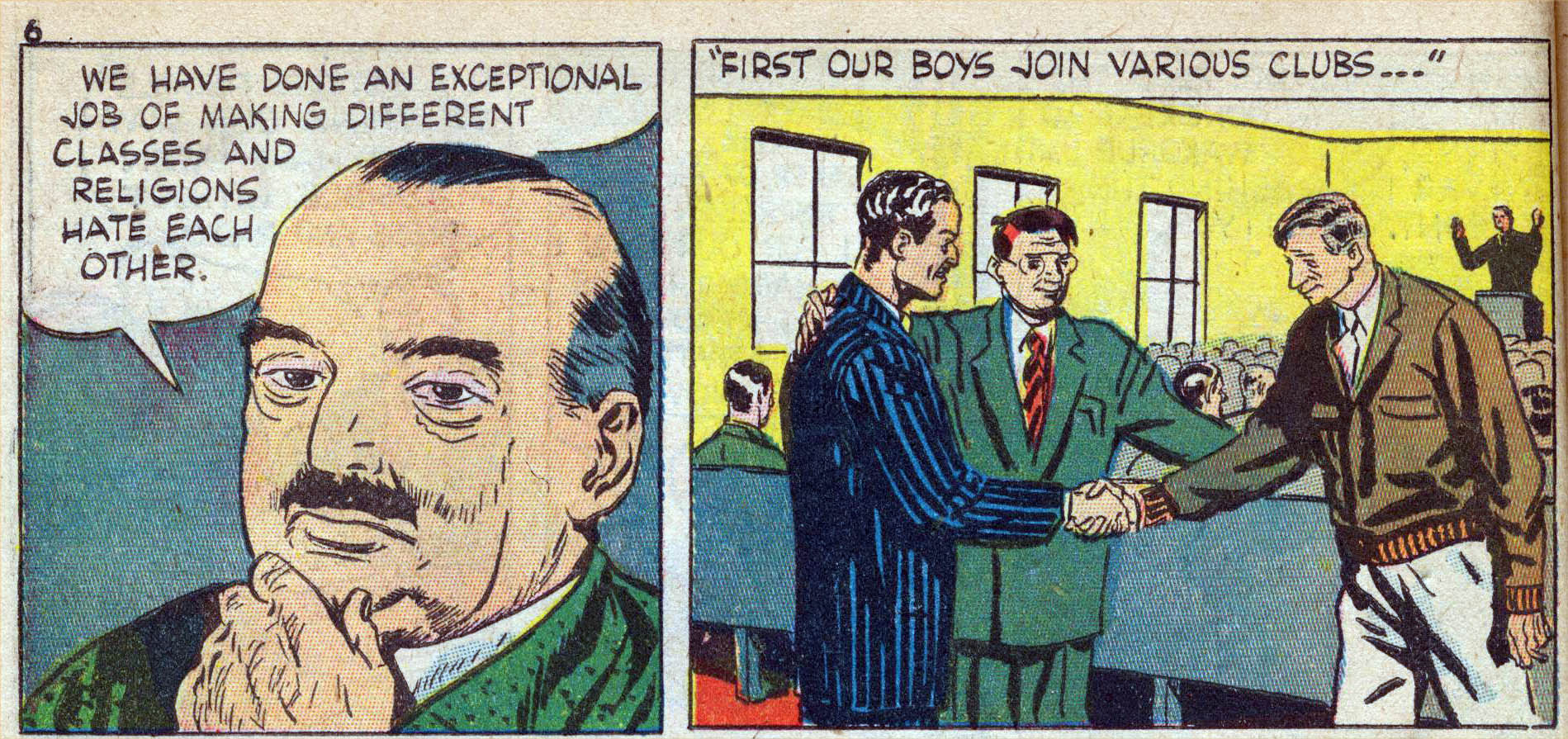 First, Communist Jones' head of propaganda, Brown, gets to work.  He starts by making Americans hate each other's guts.  He sends moles into various clubs and workplaces to infiltrate and start division and dissension.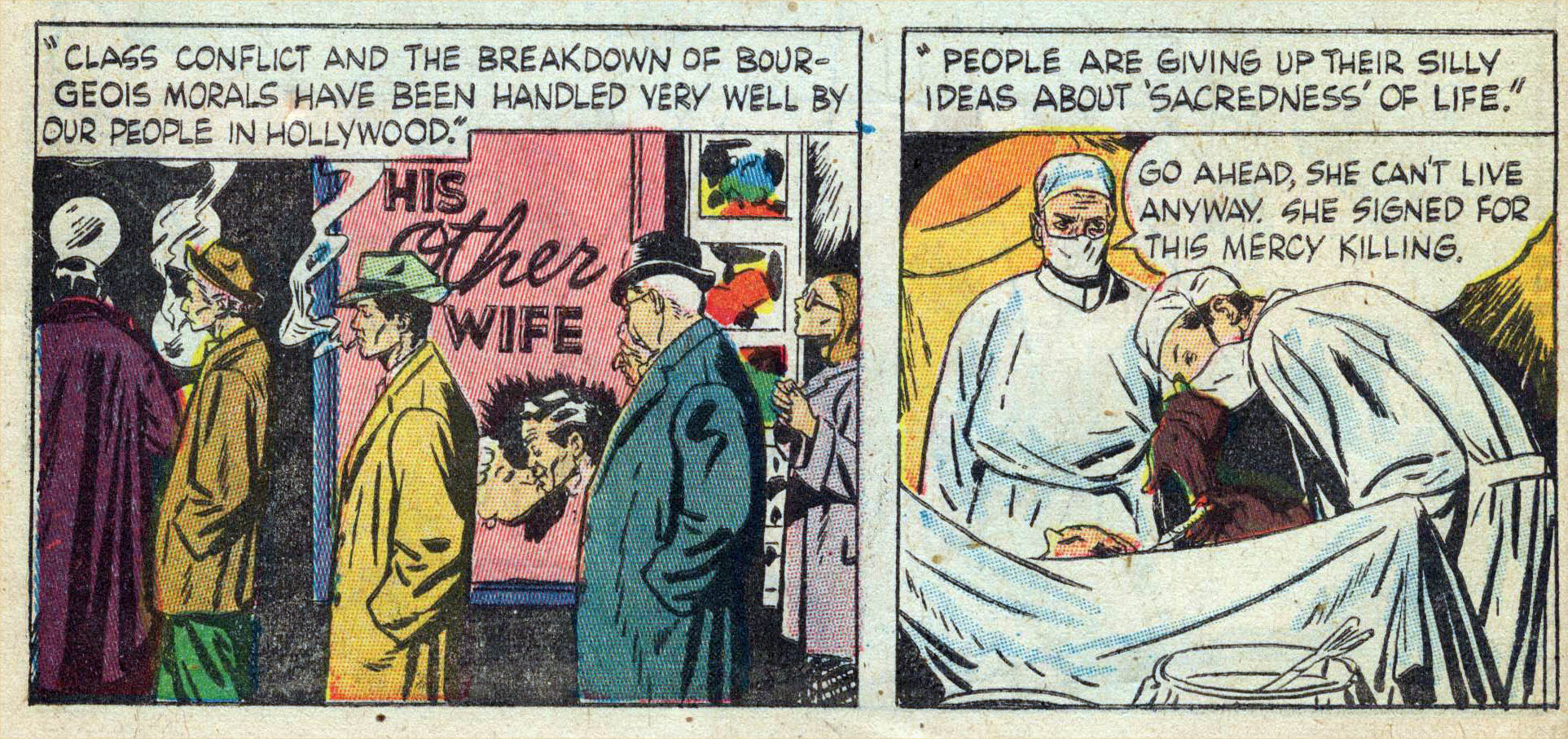 Brown can rely on Hollywood to corrode American morals.  The respect for life will have to also be squashed.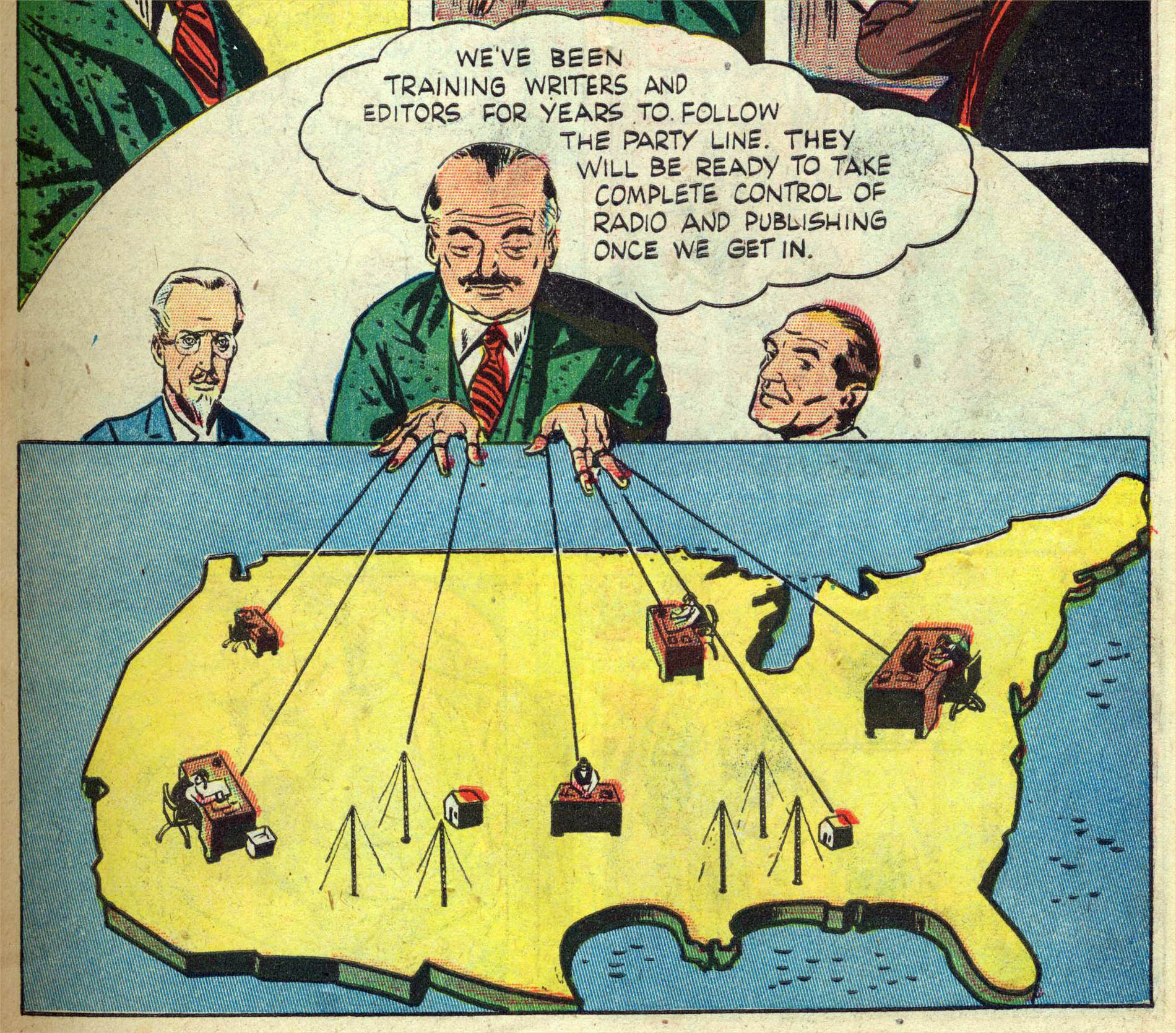 And, of course, Brown knows he has the media in his back pocket.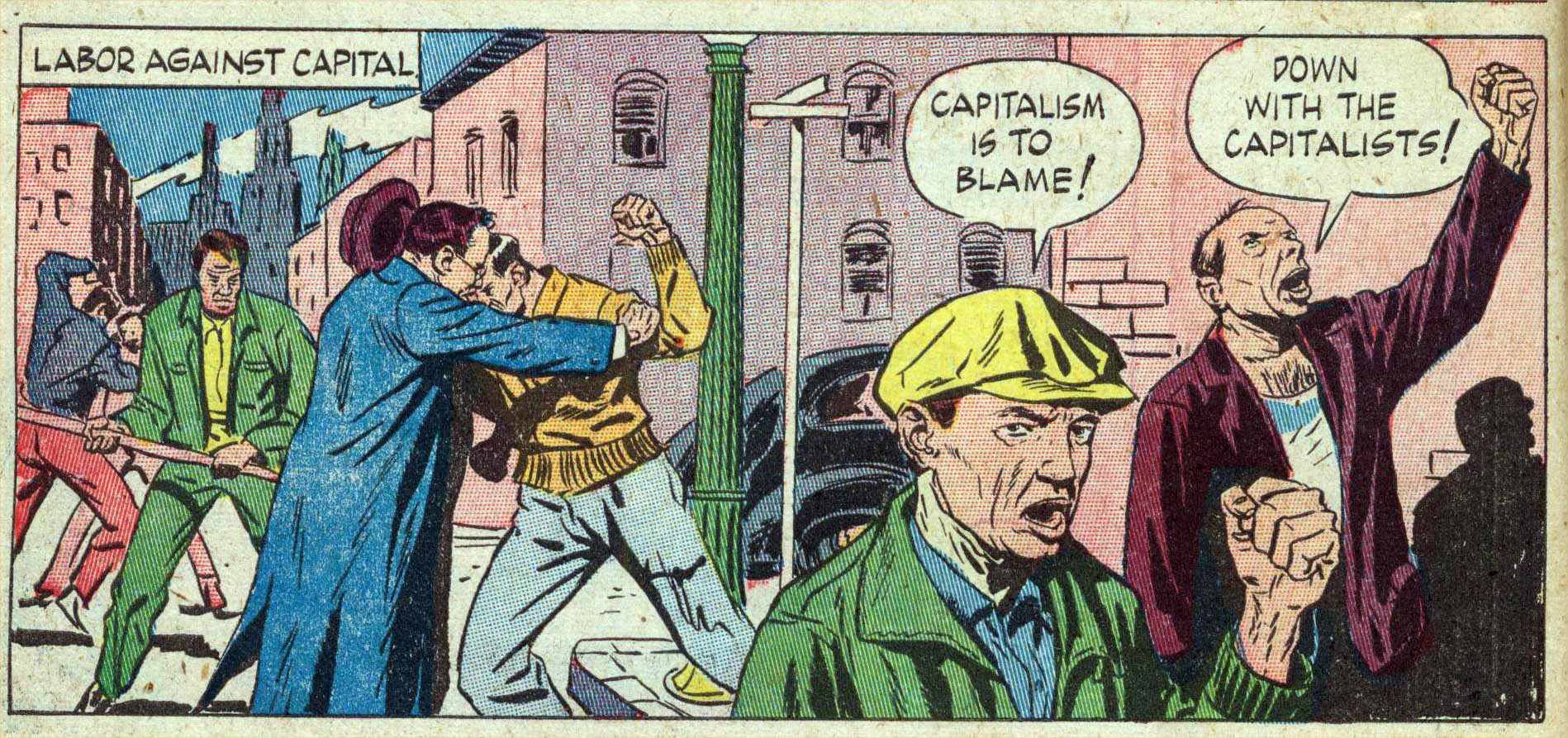 Naturally, the workers need to grow to resent the rich capitalists.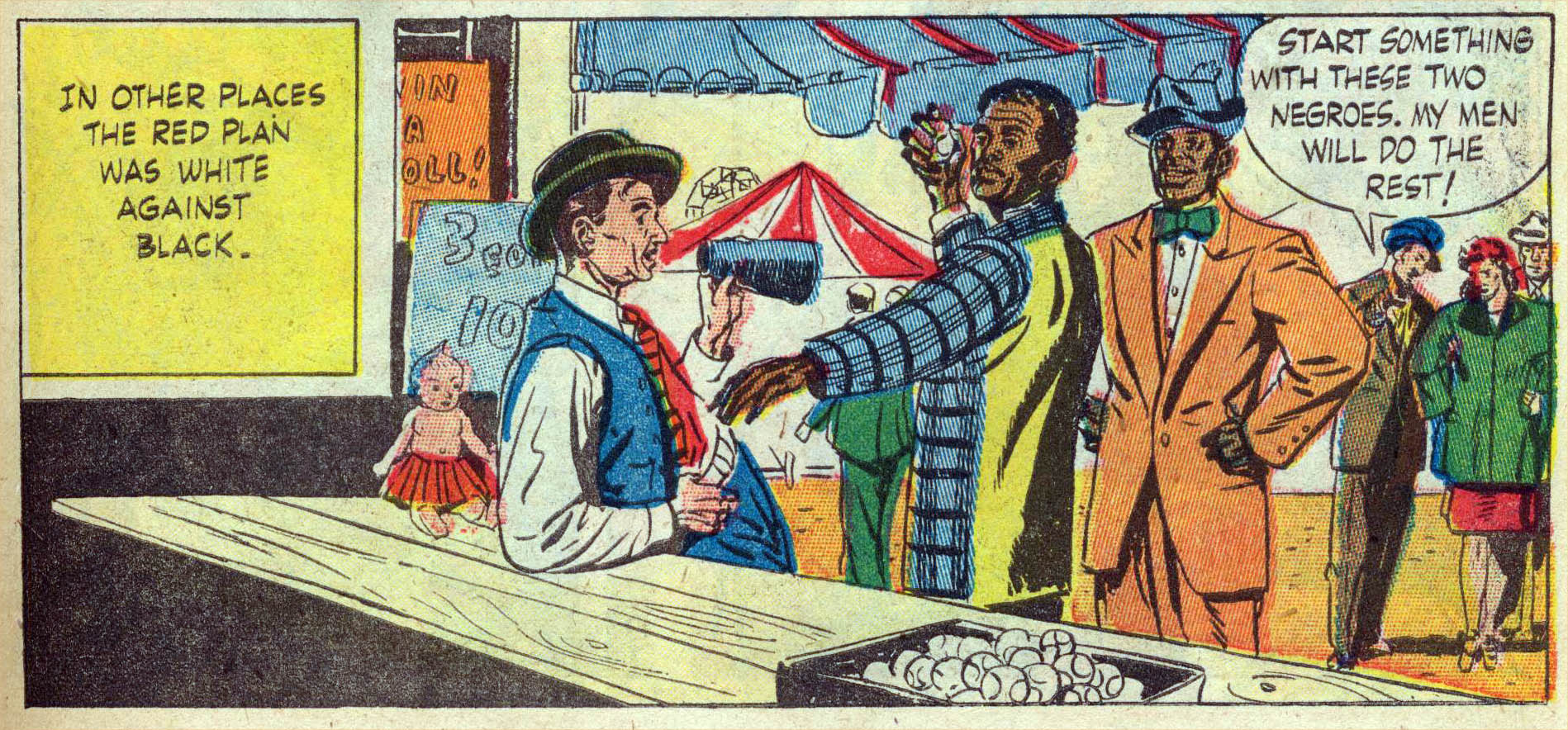 And a race war is essential to any Commie takeover.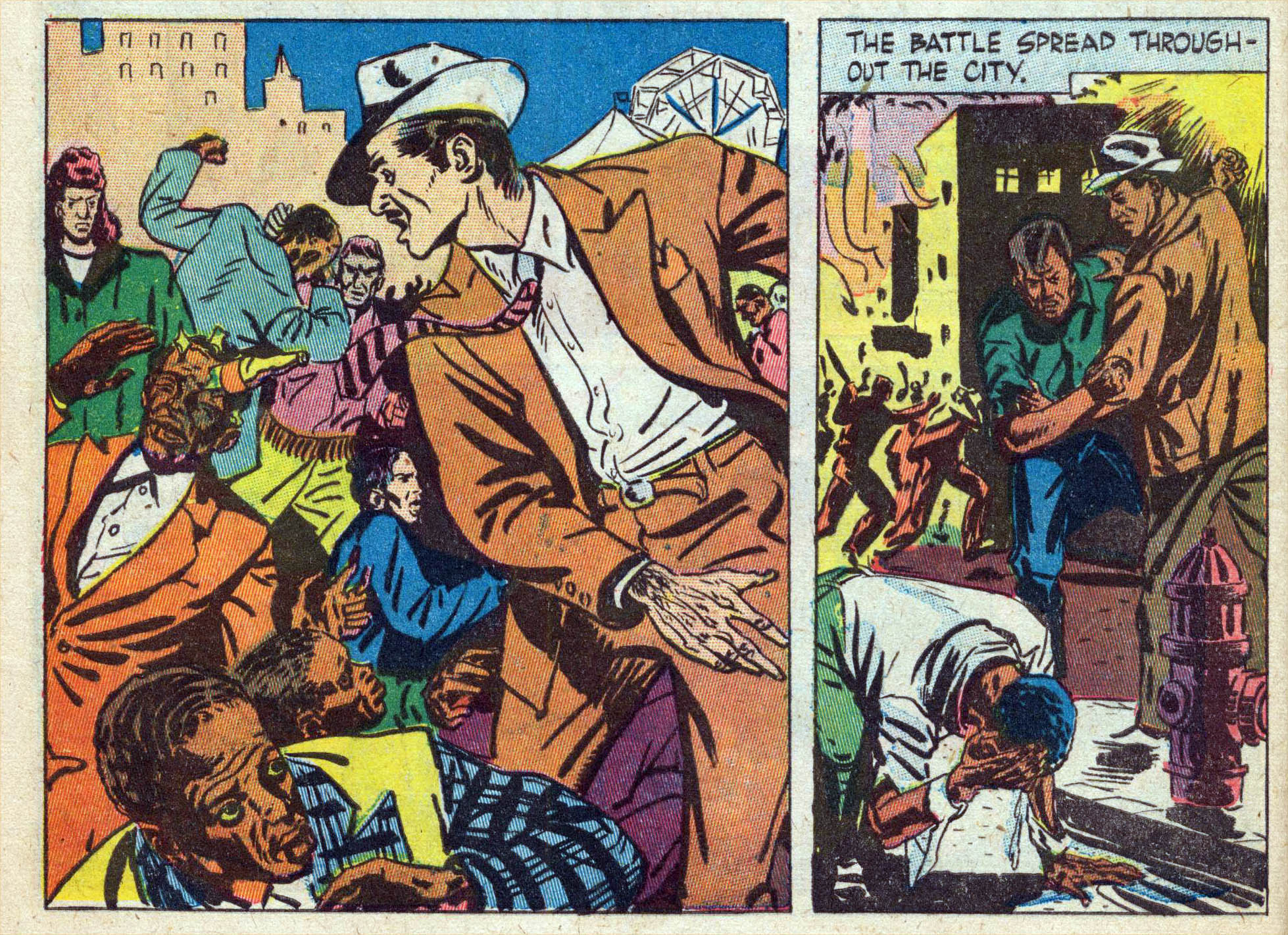 And so, there is murder in the streets.  White vs. Black, Labor vs. Capitalists,.. the American populace is divided and at each other's throats.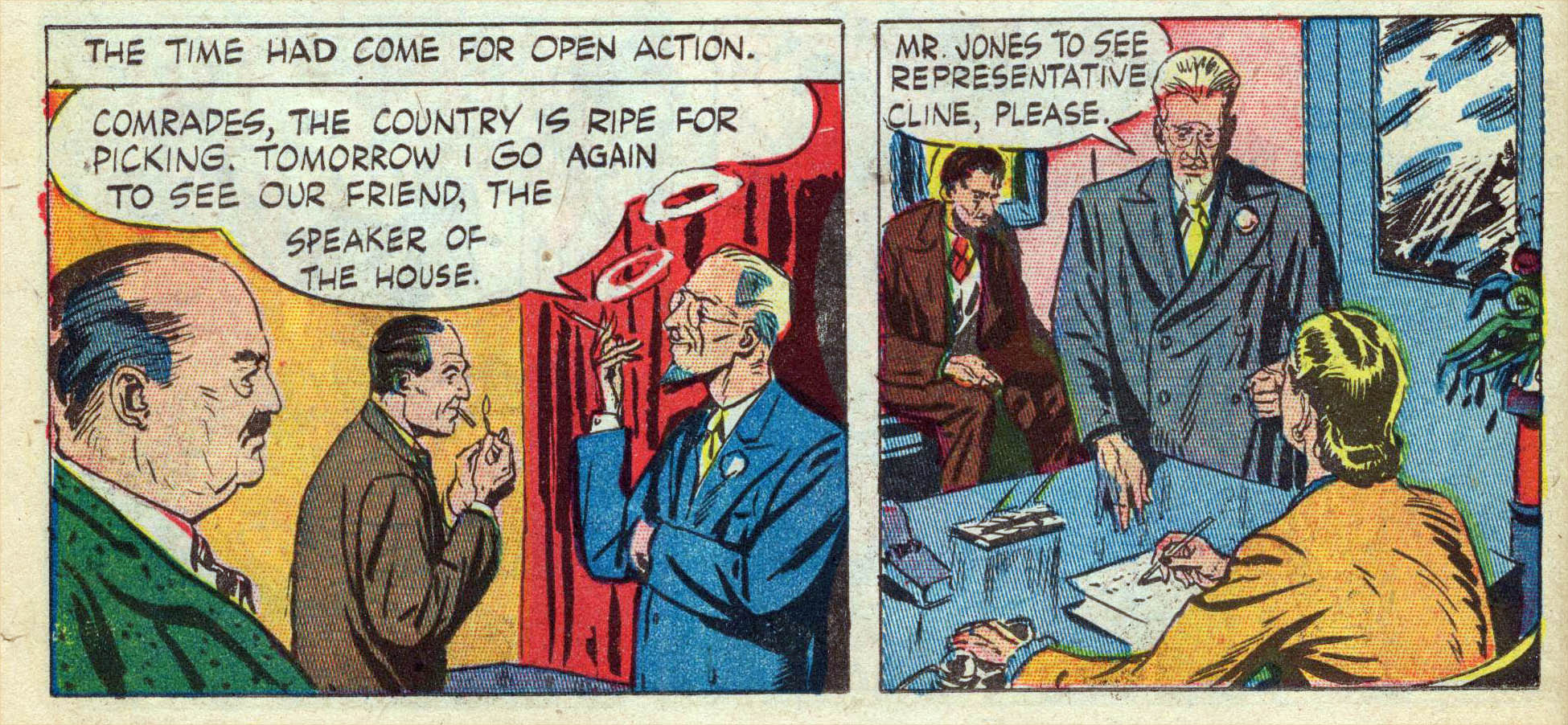 At last, the time was right for Communist Jones to make his move.  He has found an ally in Washington DC – the Speaker of the House, Collins.
First, he needs to get the president and vice-president out the way.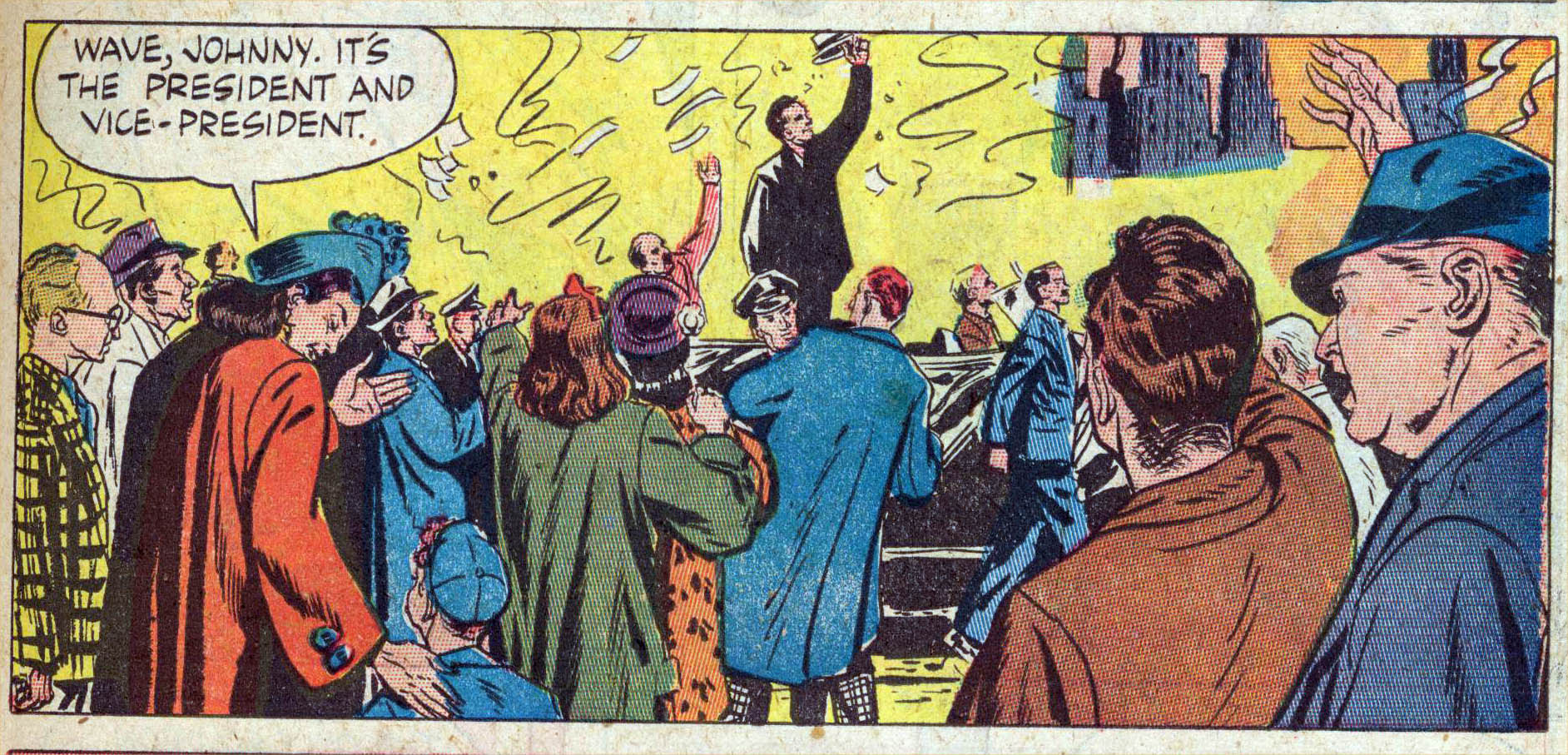 As "luck" would have it, it has been arranged for the president and vice-president to appear together in a parade.
It would be a shame if anyone threw a grenade at them…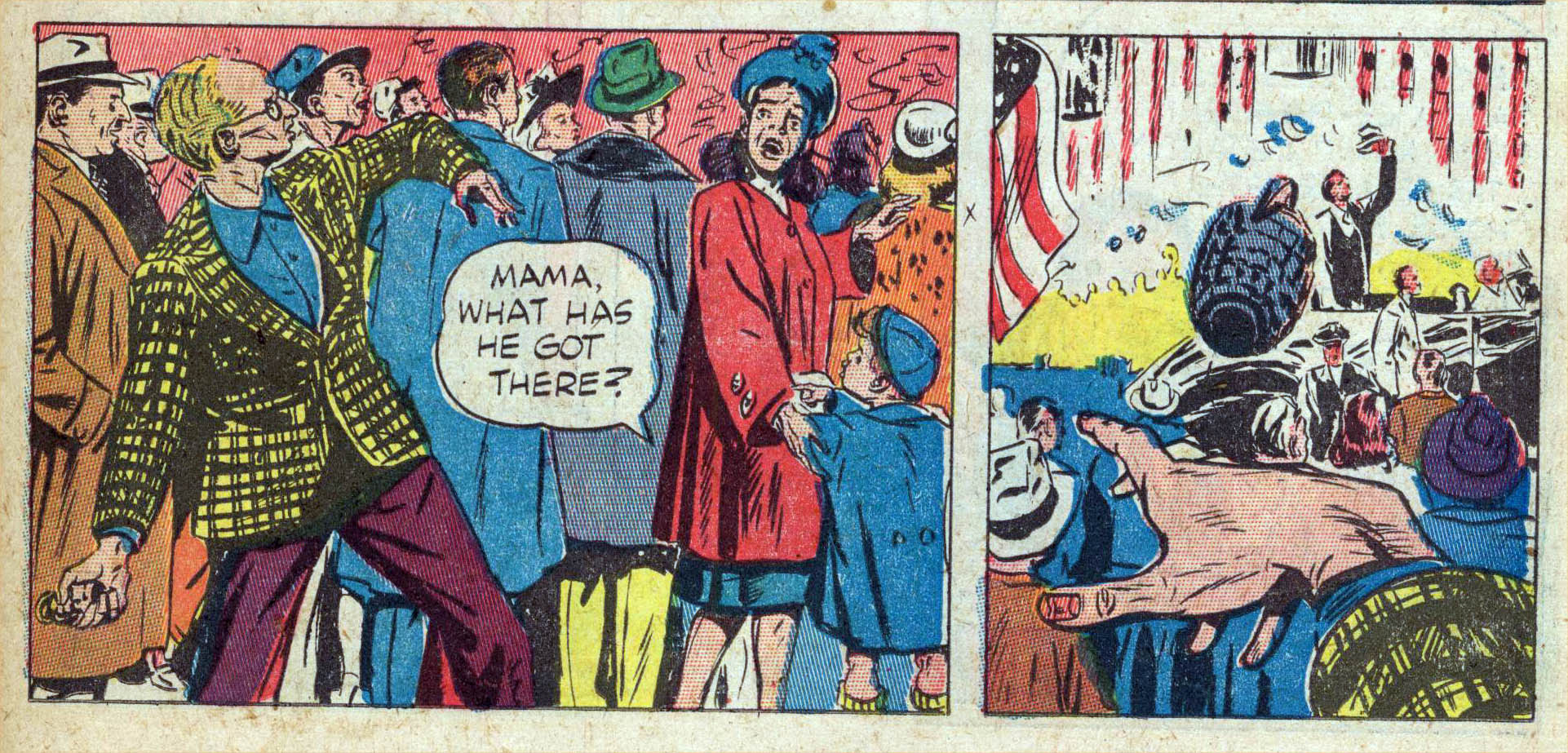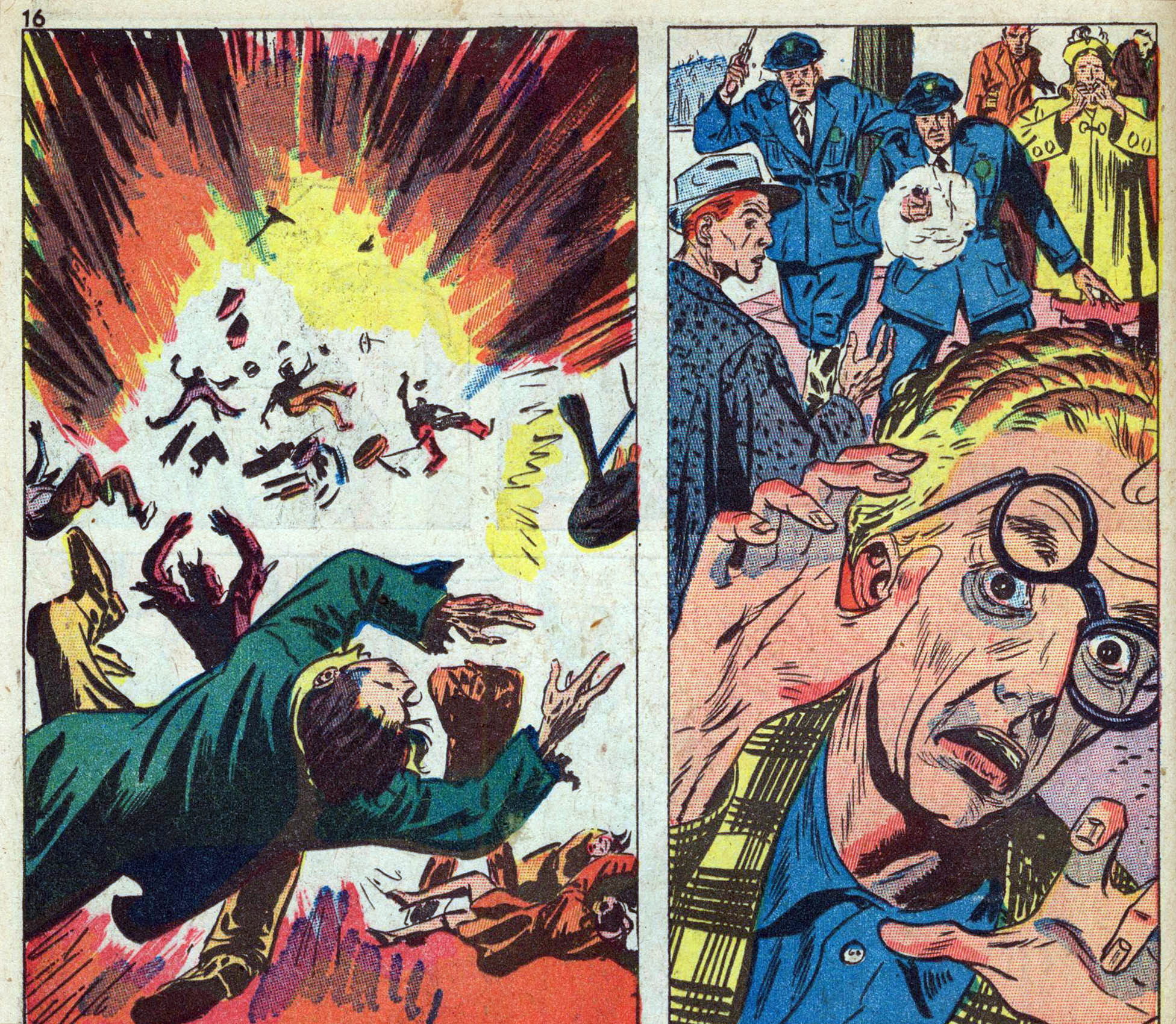 Of course, this makes Collins the new president.  Communist Jones props him up to be the hero we deserve, beating the drought.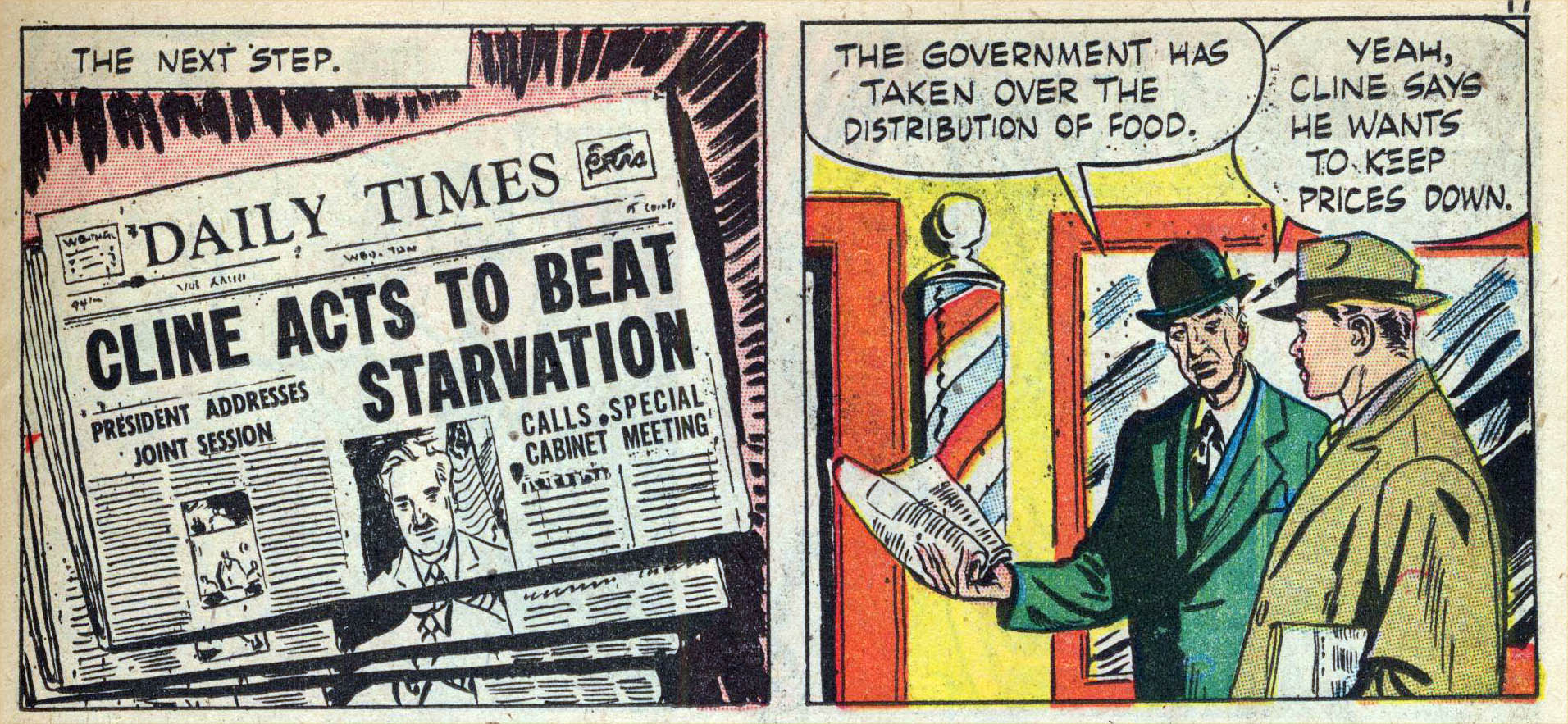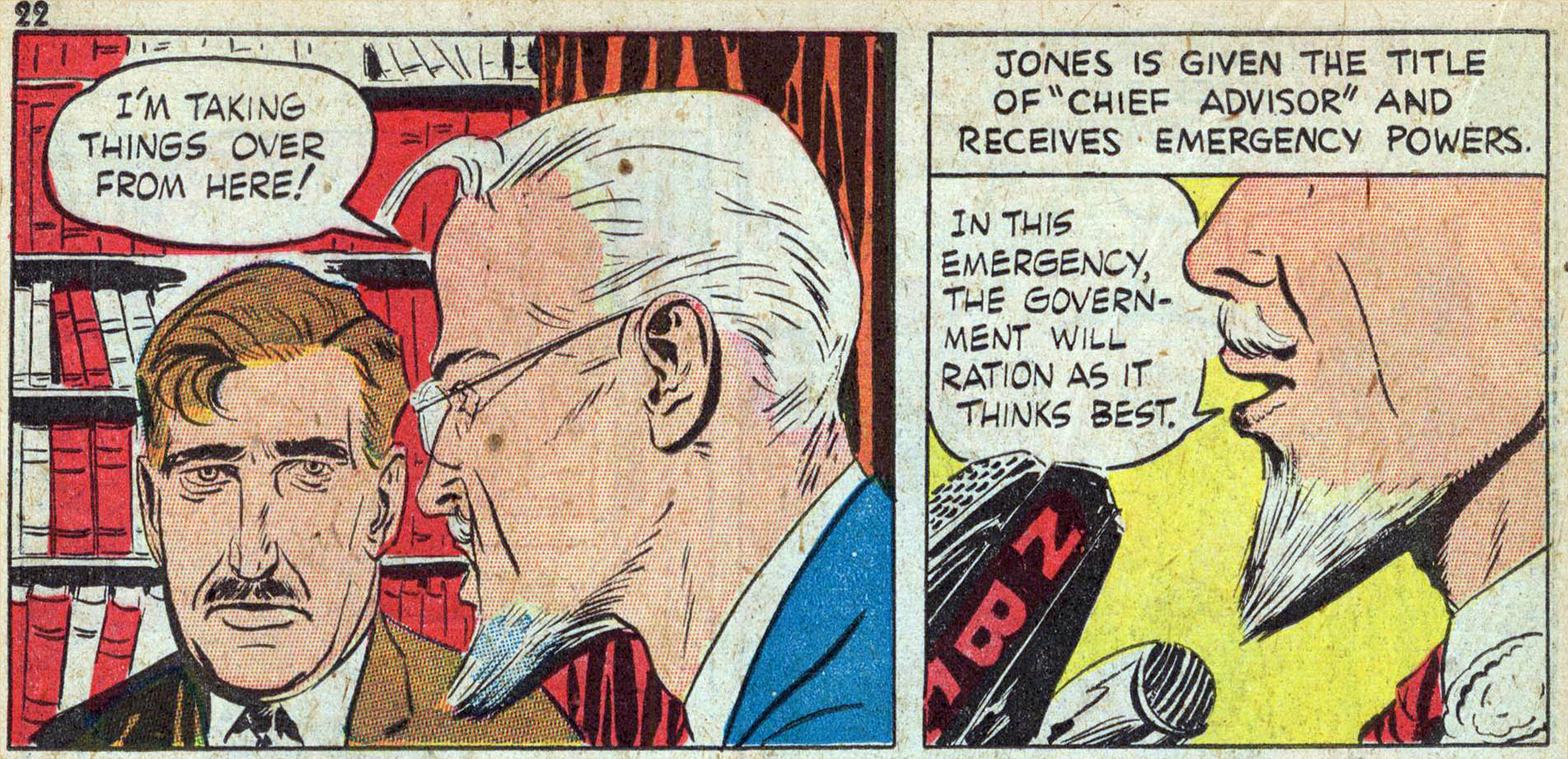 Collins is weak, and easily hands over much of his power to Communist Jones.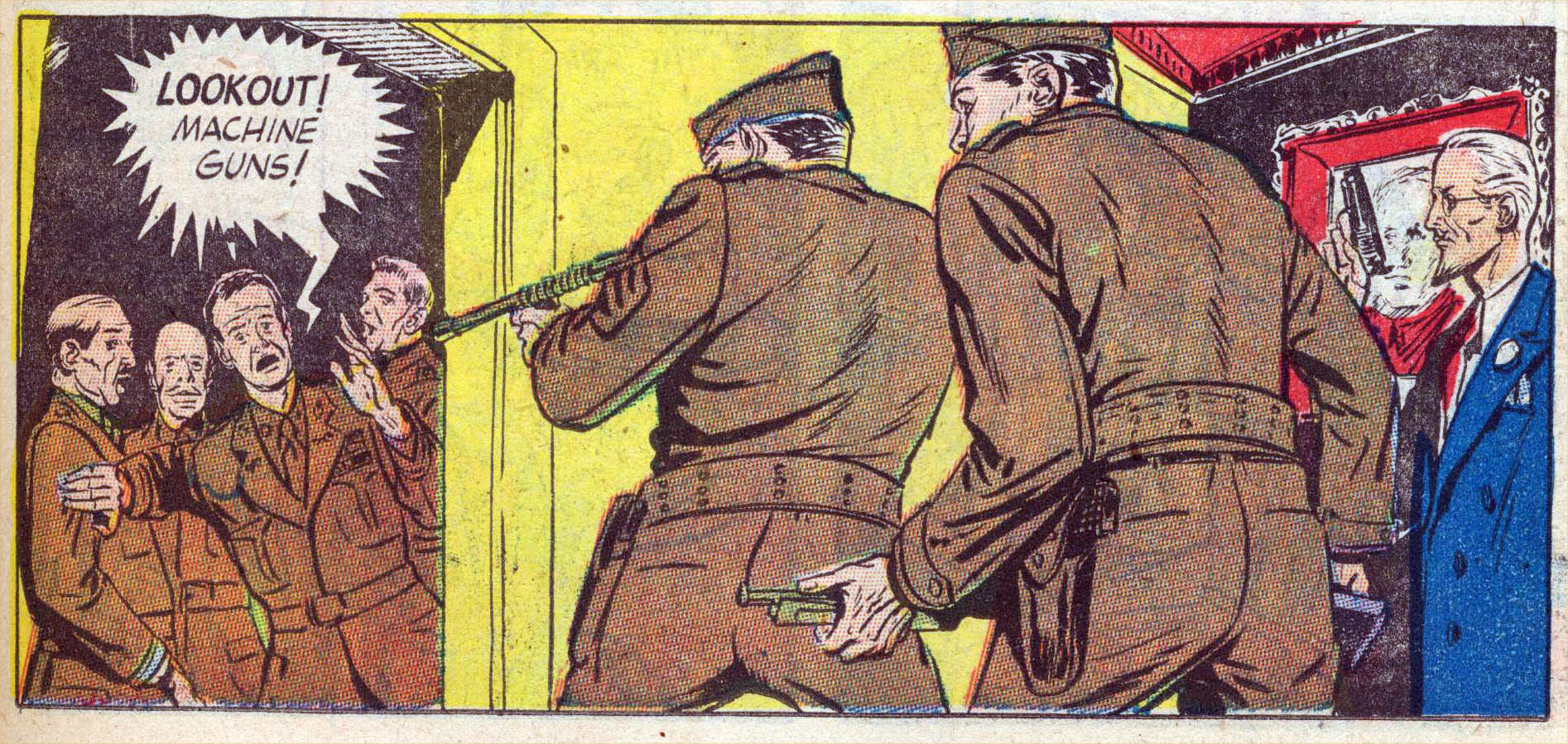 Communist Jones gathers the top generals together and has them wasted.  Now there is no one to stand in the way of his plans.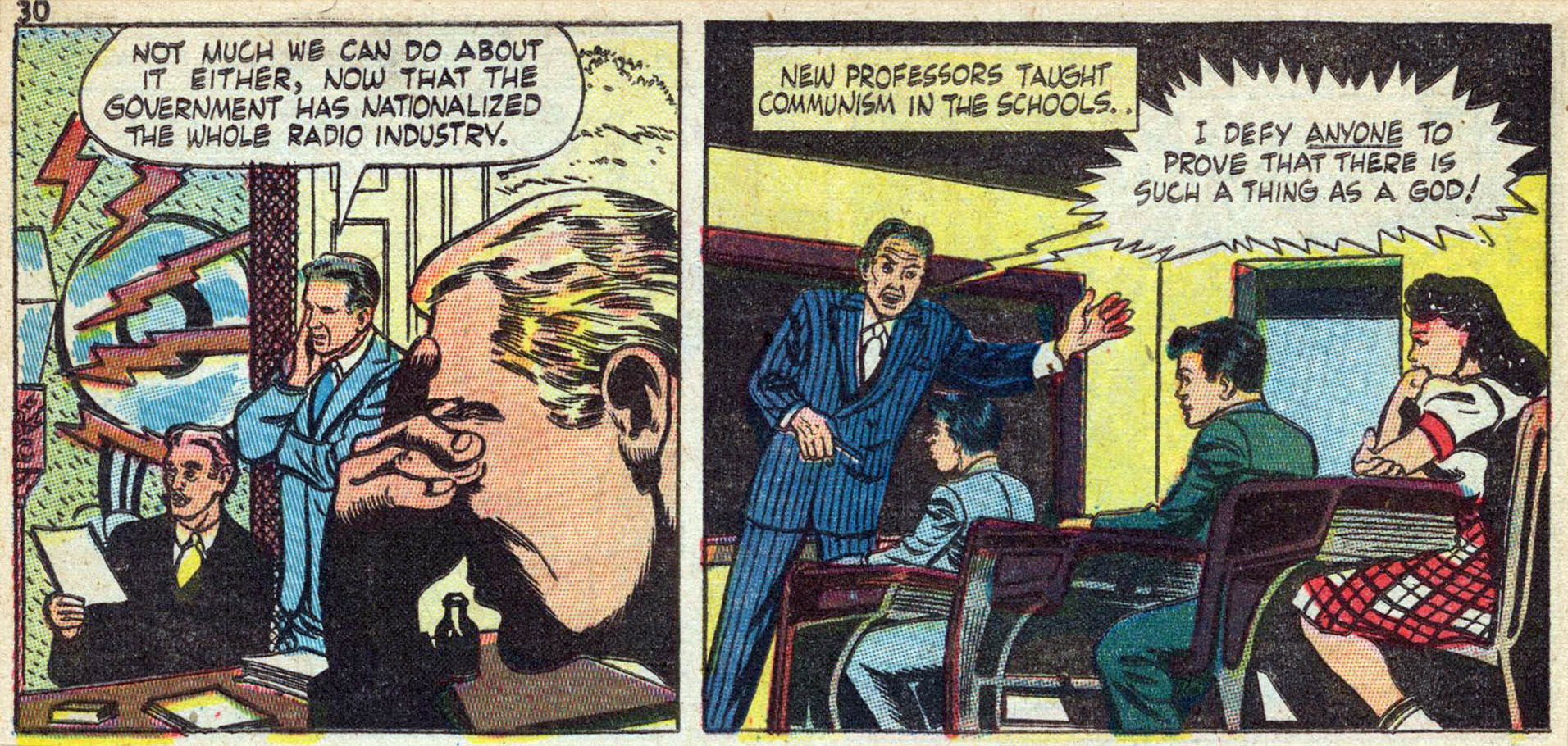 Communist Jones nationalizes everything, and ensures the schools are under his thumb.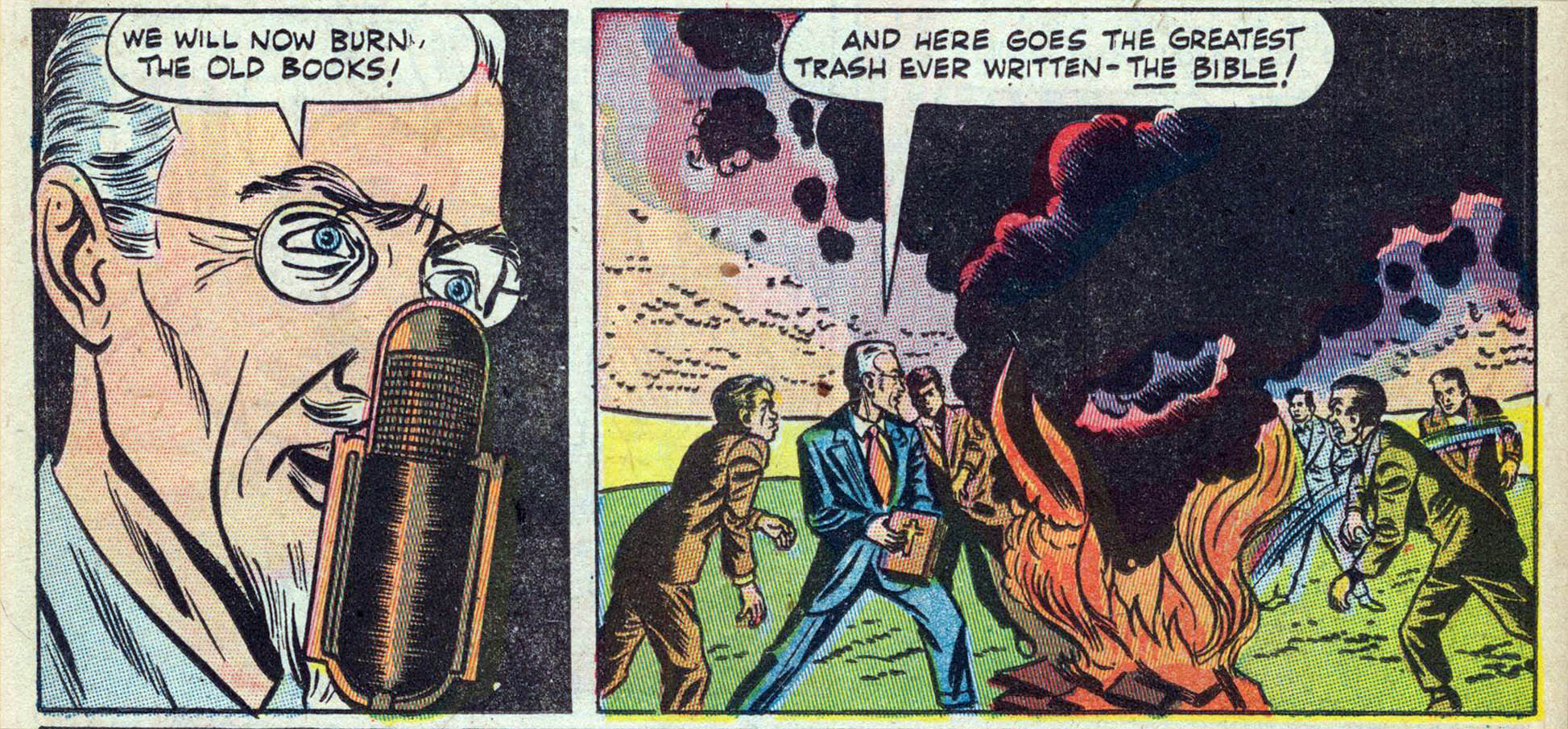 Book burning time.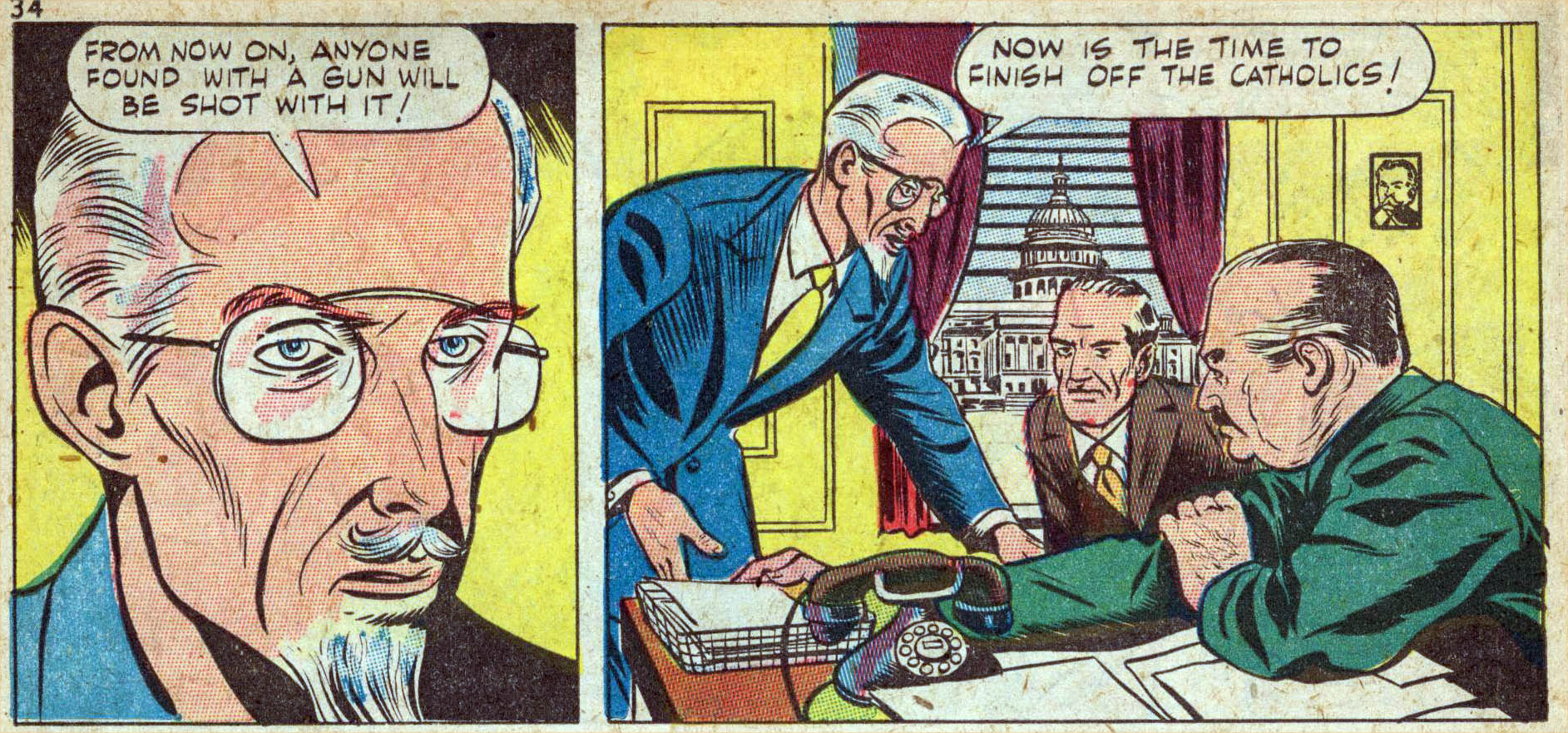 And, finally, it's time to take our guns and kill the Catholics.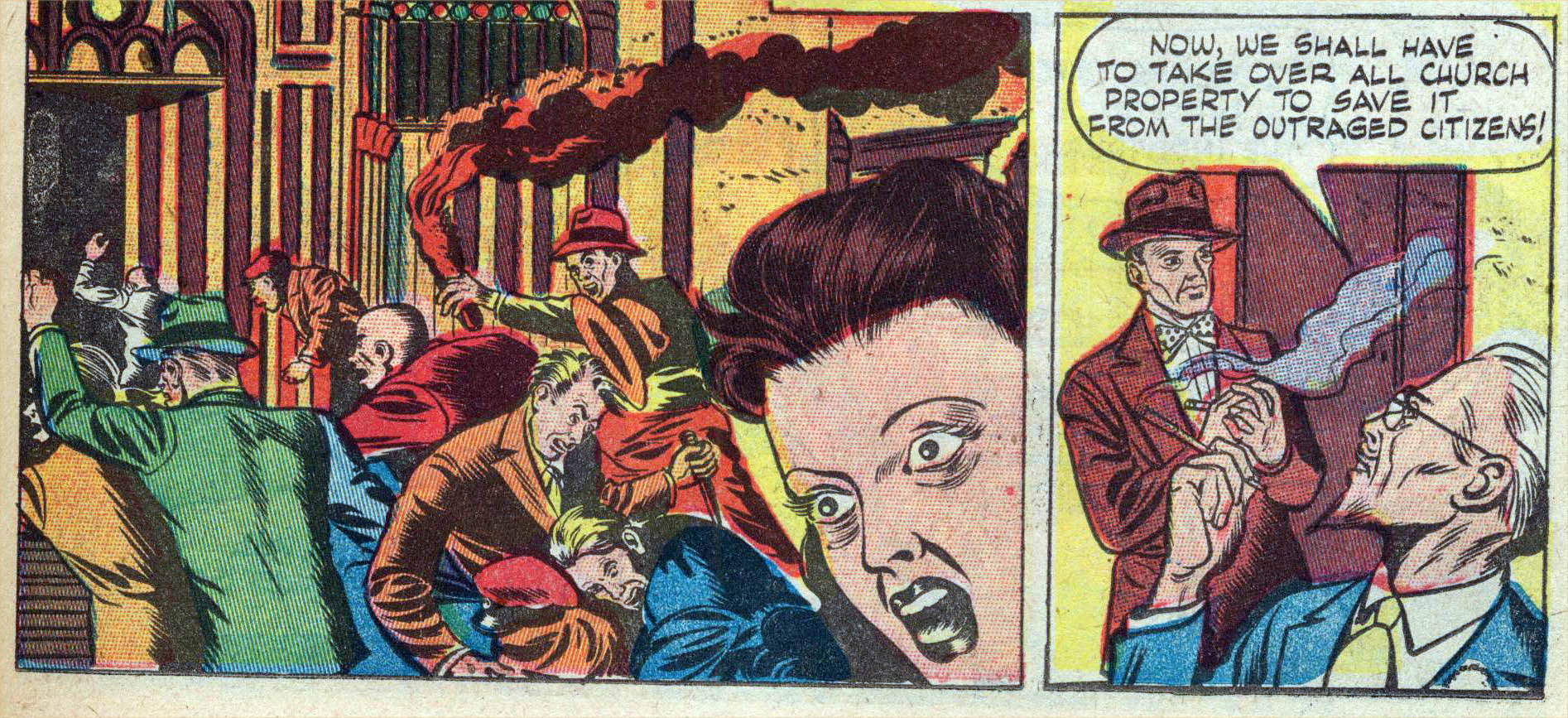 Anyone who doesn't fall in line is sent to Alaska…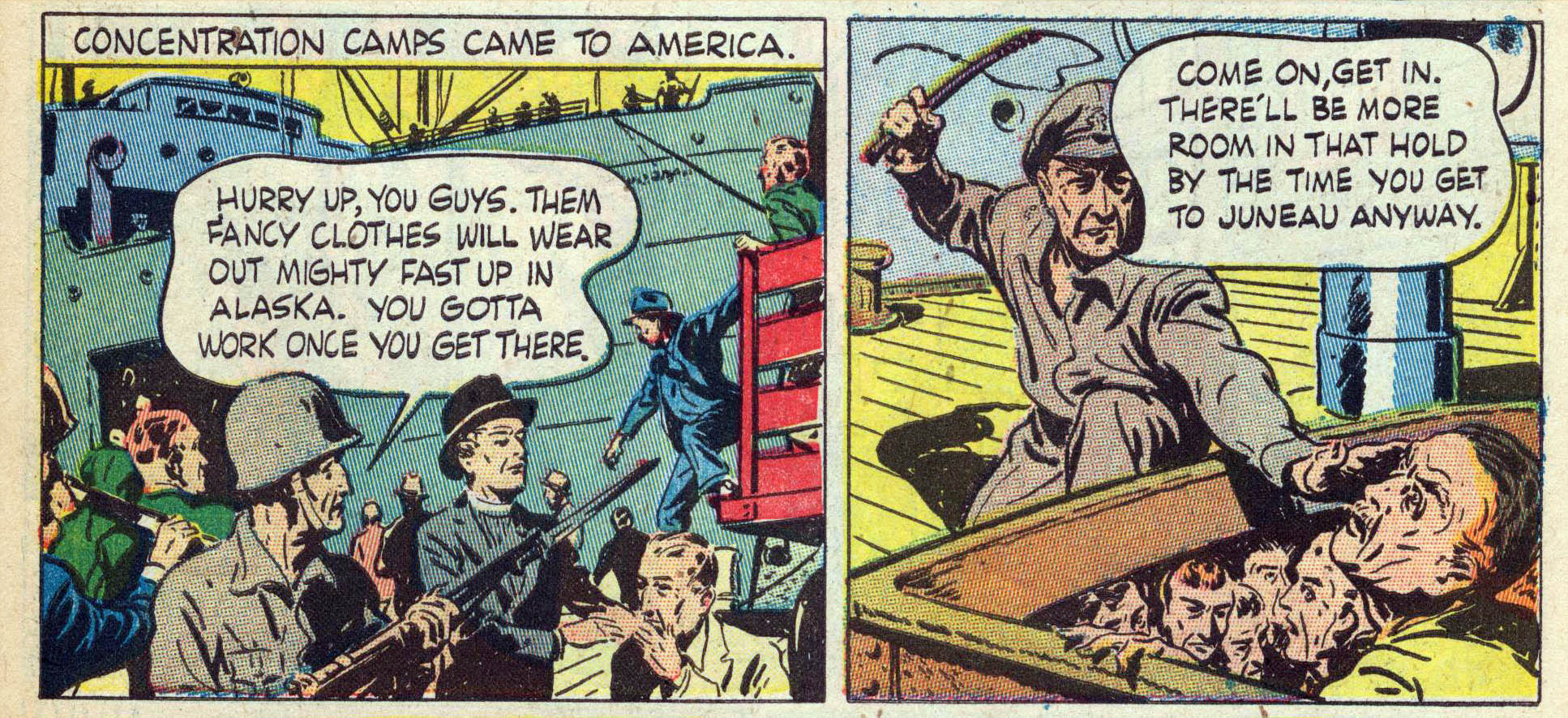 Finally, Communist Jones is delivering his victory toast when this happens…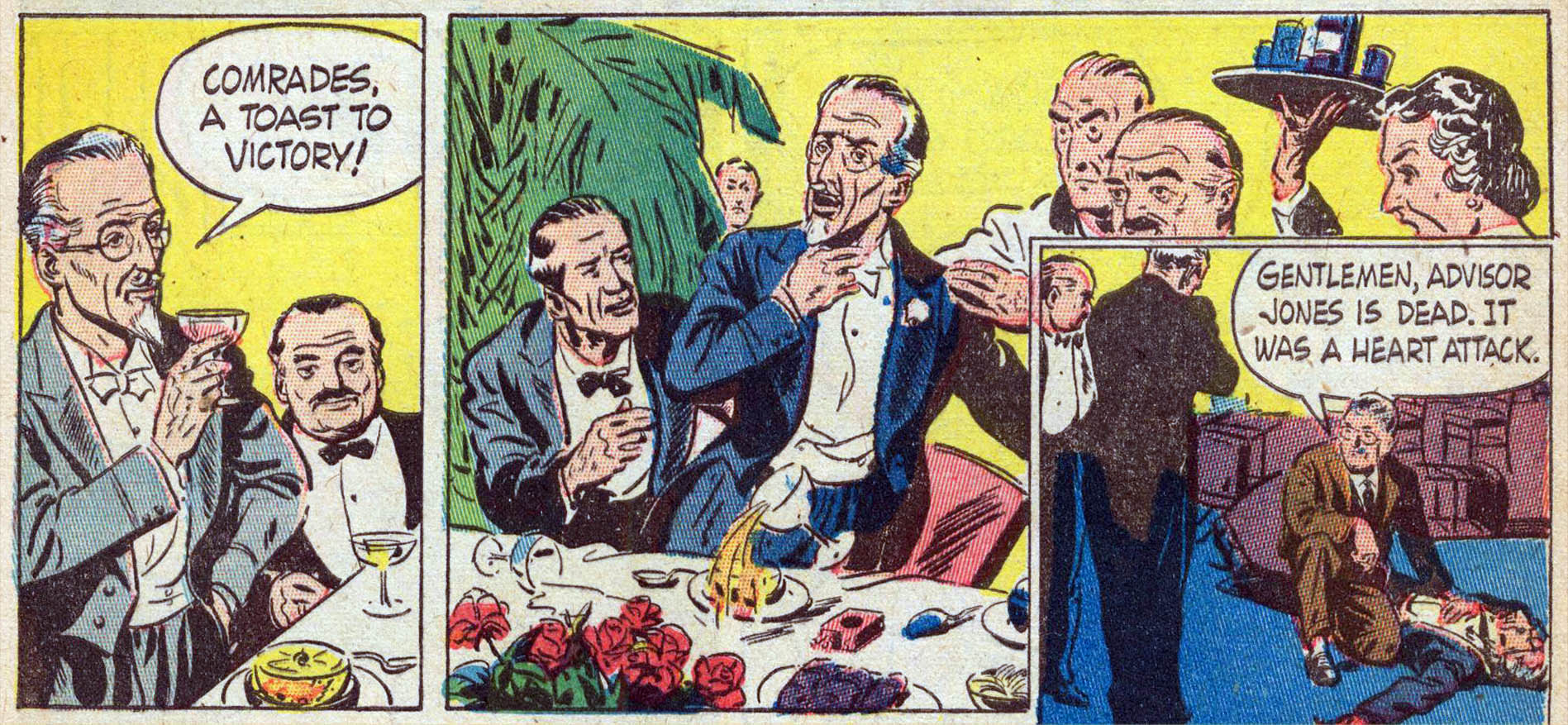 Clearly, he's been poisoned.  No matter.  His replacement is ready to fill his shoes…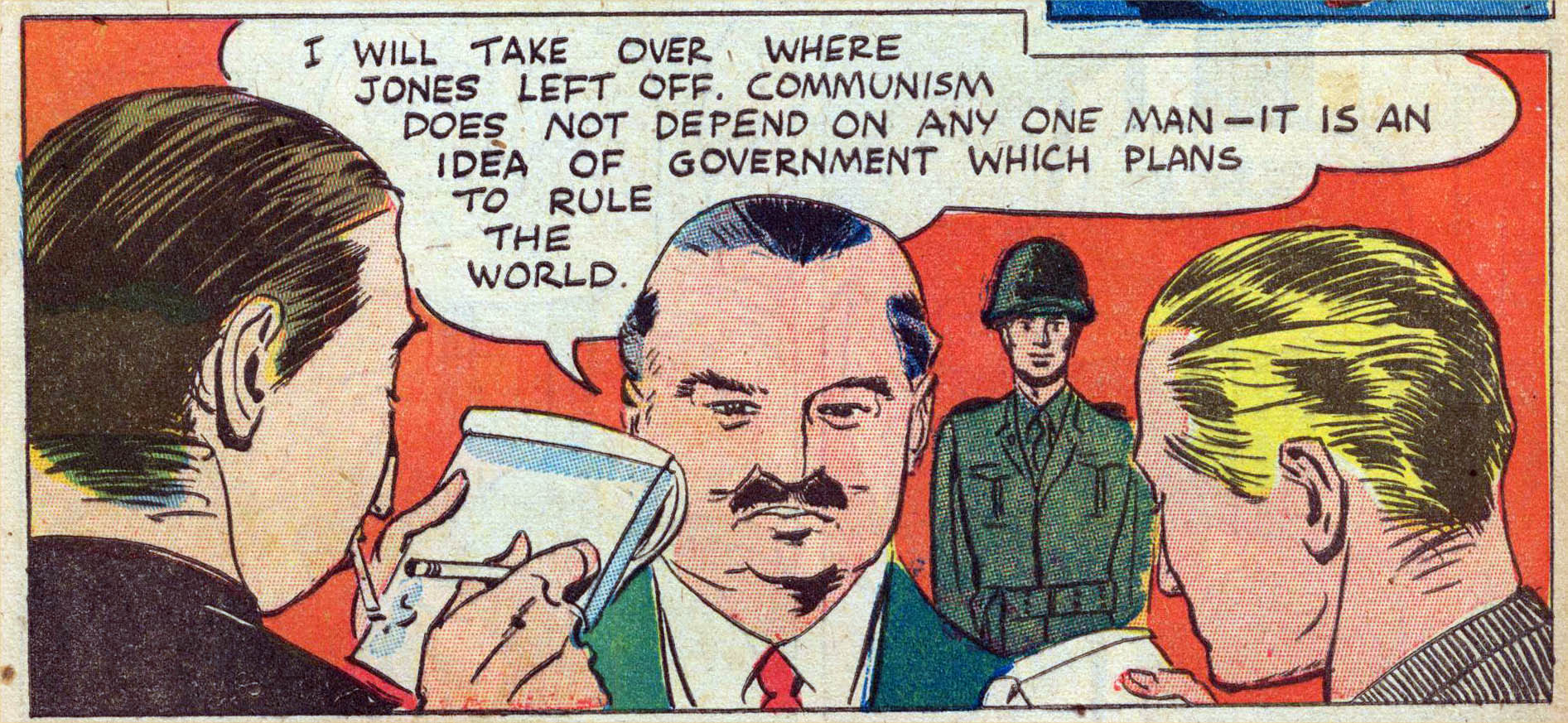 THE END.