"A photograph's punctum is that accident which pricks me (but also bruises me, is poignant to me) – Camera Lucida by Roland Barthes
In Arizona Trips, Magnum photographer David Hurn takes us to 1979. On a year long UK/USA Bicentennial Fellowship, David looked at life in Arizona. "It was the most right-wing state in America, and Wales at that time was probably the most left-wing part of the UK, says David who was raised in Cardiff and based in Gwent. "Also it's the driest state in America and Wales is the wettest. So it seemed to me it was such an extraordinary contrast."
The book features David in discussion with Sir Christopher Frayling, cultural history guru and current Chancellor of the Arts University Bournemouth.
Before I start even on the smallest projects, stories, whatever—you have to be careful now with words—every time you say a 'story' somebody's going to pick you up and say "oh it's a narrative, that's what he does" and so you start inventing words like it's an 'essay'. Essay is good, essay is looser. But whatever I'm doing I tend to lay down a spider's web.

If I go to Arizona I would say obviously the desert is important so that's the centre and then I would think of offshoots. Education I need to deal with, and if I need to deal with education I need to deal with university, I need to deal with a small school. Sport. Arizona is all to do with university football, that's the major thing in the University. The highest paid guy in Arizona State University is the coach of the football team! And then I'd ask myself what other things do they do.

Bizarrely, Arizona being the driest state in America it has more boats per head of population than anywhere else. Now instantly I love that, the idea of that. So I have to do something on boats. So I'll make a sort of map almost. It's a very loose map but what it does is it means that I'm working out the time I'm going to be there, it means that over the course of that year I am actually going to do a coverage and it'll be a coverage of the things that I'm interested in… Therefore, it seems to be a legitimate point of view. People might not like the pictures but if they look at the whole I hope they can at least say this is serious. Someone is seriously looking at this, not making propaganda. – David Hurn
"Lewis Hine said a wonderful thing a long time ago, I used to have it on my wall when I was teaching. It said "We should be photographing two things. The things that should be put right and the things that should be appreciated". Now I'm in the appreciation eld. I just love it all" – David Hurn
"…One of the great things about photography is that whatever level it's done at, almost by definition it gets better because it takes on historical associations, sociological associations etc. Even a bad photograph is interesting if we can say people didn't wear socks at that time! In 50 years time that's of interest" – David Hurn
Christopher: "Roland Barthes wrote in Camera Lucida about the accidental things, the personally touching things—the things that make an emotional connection that even the photographer may not notice but they stand out in retrospect when you look at a frozen moment. He calls these details the 'punctum'."

David: "Yes. Well the debate is does the photographer know it or notice it or not? Undoubtedly for me the greatest pictures are those that not only have that information but they have that information within a sort of pattern or geometry or whatever you'd like to call it which projects so that you see what is the point of the picture. That's the point to me: that it has projected what you want it to project."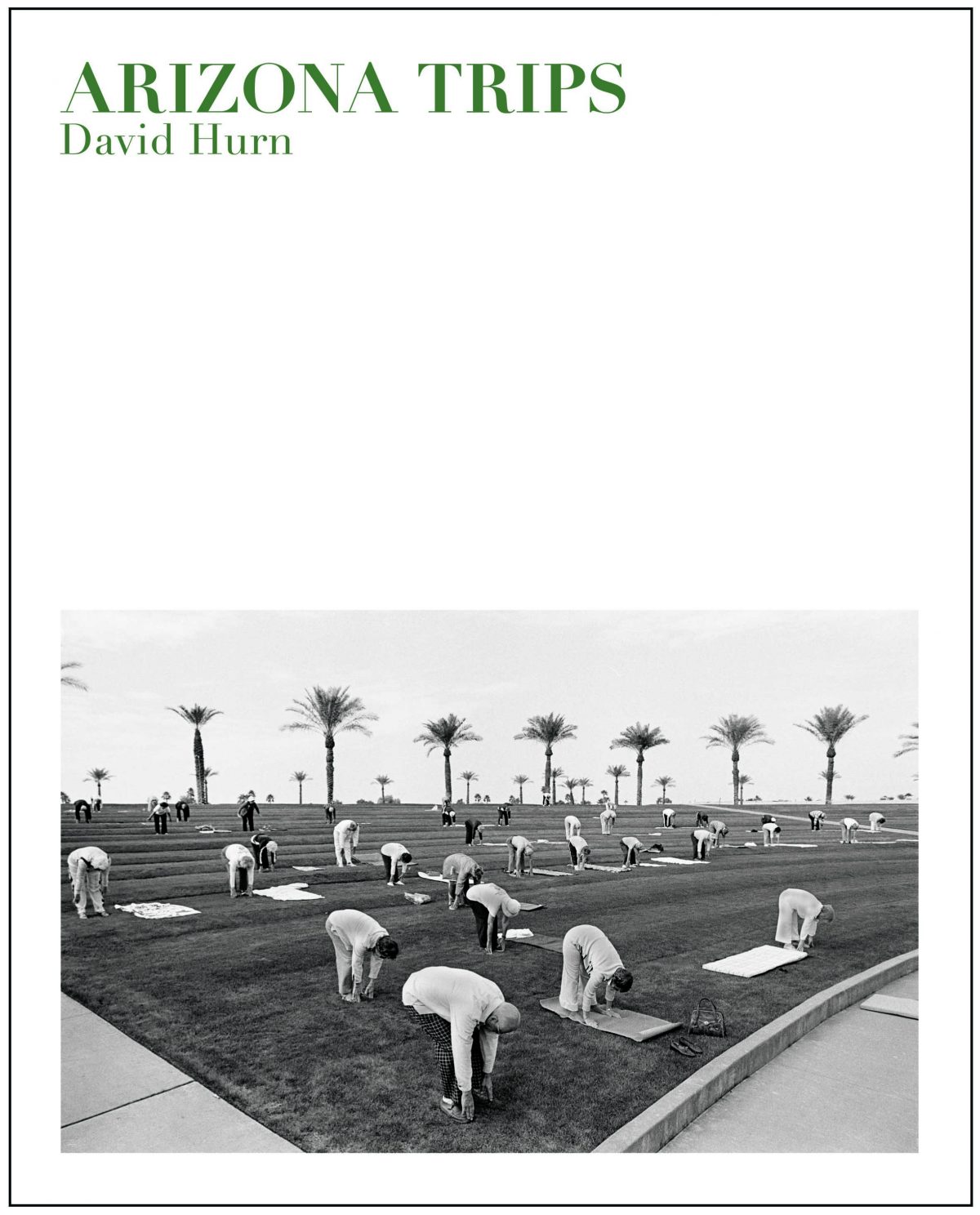 Buy David Hurn's Arizona Trips here.