'Des Chats-Dessins sans paroles' (Cats- Pictures without Words) is a book of 1897 by Swiss-born painter and printmaker Theophile Alexandre Steinlen ( 1859-1923).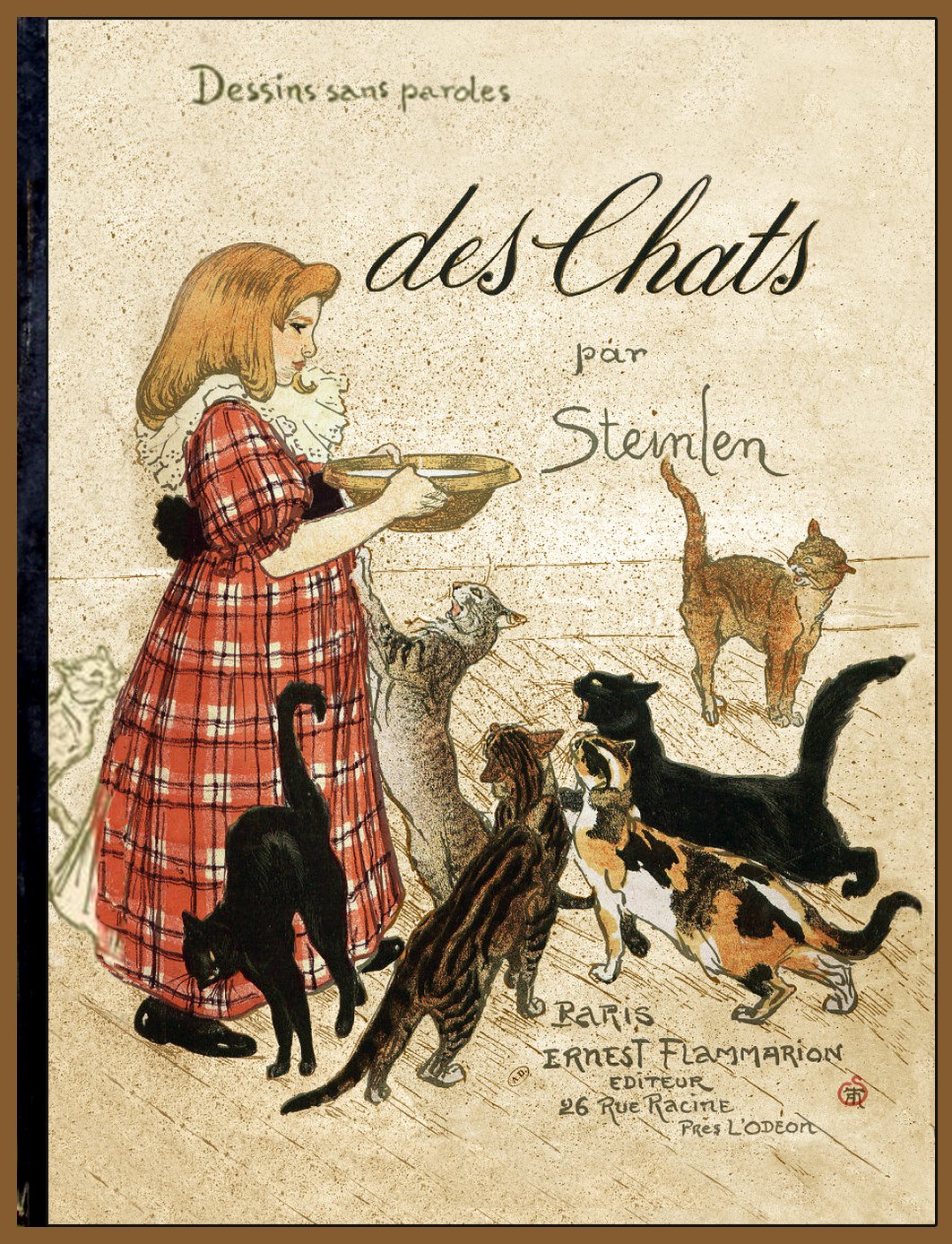 Based in Montmartre, Paris, Steinlen frequented the Le Chat Noir cabaret. There he met Toulouse Lautrec, Adolphe Willette and Aristide Bruant. He was hired to create a lithograph for a The Black Cat ensemble. The poster, which you can see below, was sensational.
The Black Cat Tour was produced by Louis Rodolphe Salis (29 May 1851 – 20 March 1897), founder, host and owner of the Le Chat Noir cabaret – known briefly in 1881 at its beginning as Cabaret Artistique. Guests could sit at tables with alcoholic drinks and enjoy variety acts on a stage, introduced by a master of ceremonies who interacted with the audience.
Steinlen became a regular contributor to Le Rire and Gil Blas magazines plus numerous other satirical publications aimed at promoting the lot of the working class and lampooning the elite, including L'Assiette au Beurre and Les Humouristes, a short-lived magazine he and a dozen other artists jointly founded in 1911.
Between 1883 and 1920, he produced hundreds of illustrations, a number of which were done under a pseudonym so as to avoid political problems because of their harsh criticisms of societal ills. His art influenced the work of other artists, including Pablo Picasso.
Steinlen's Illustrations from Des Chats-Dessins sans Paroles: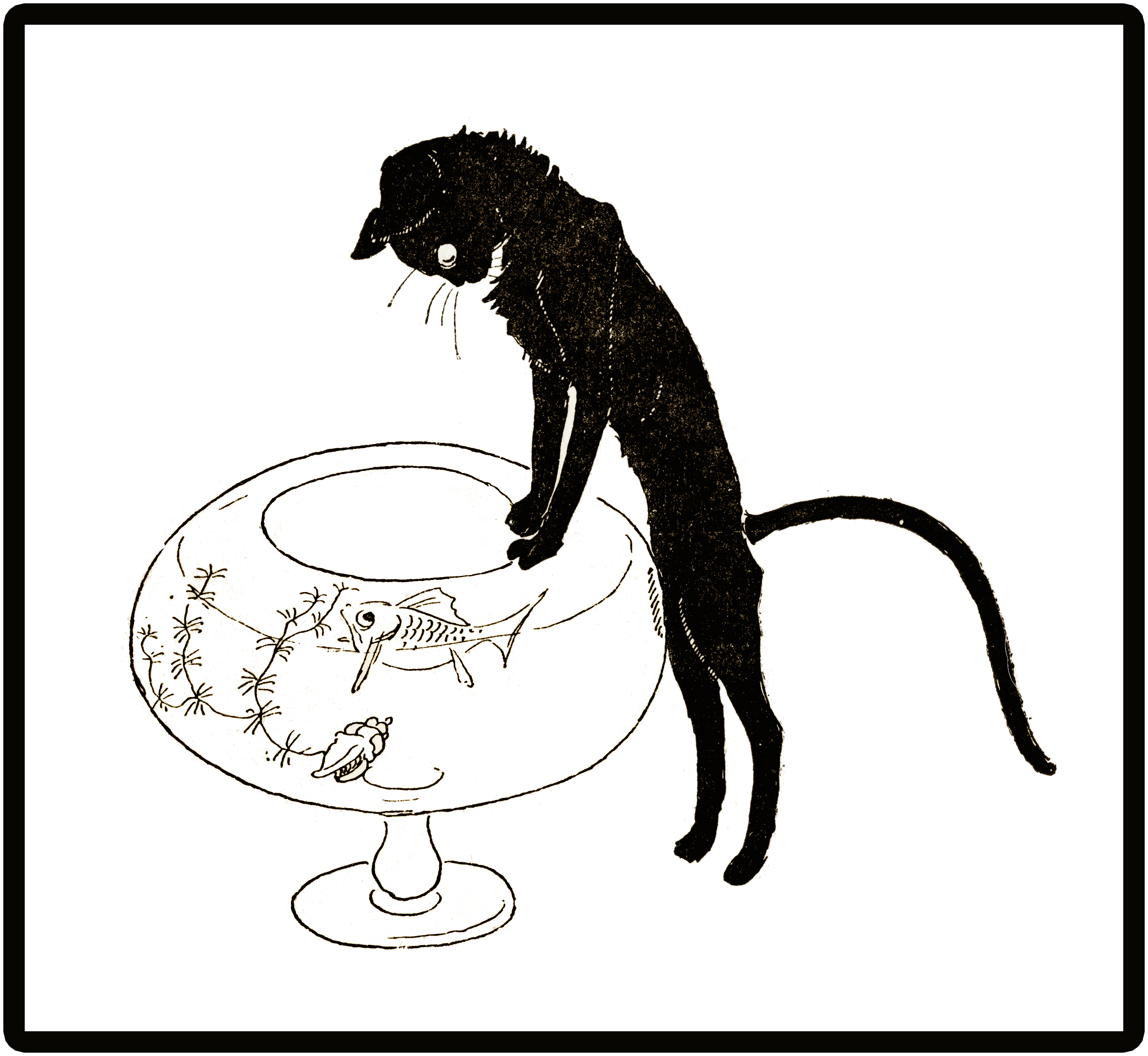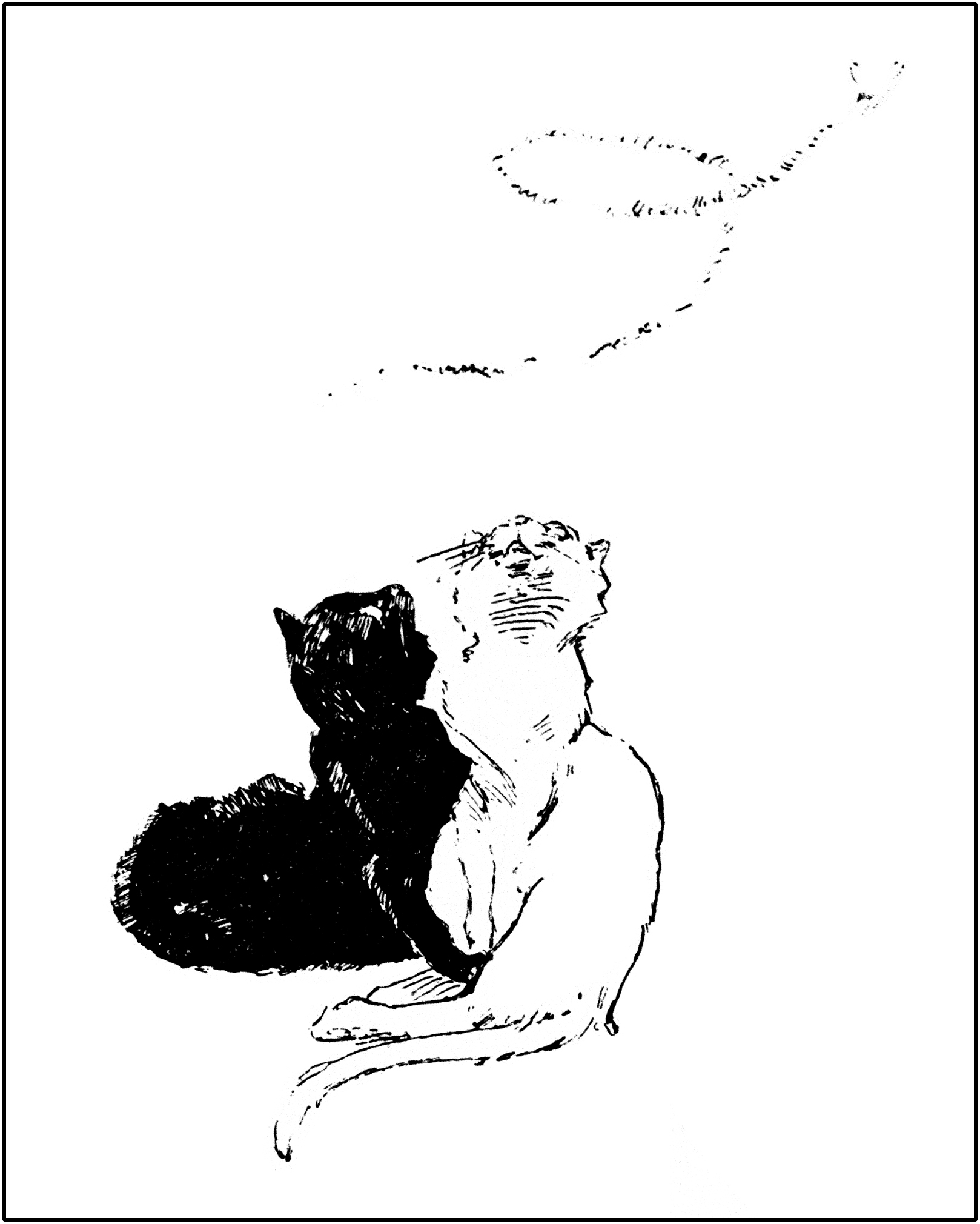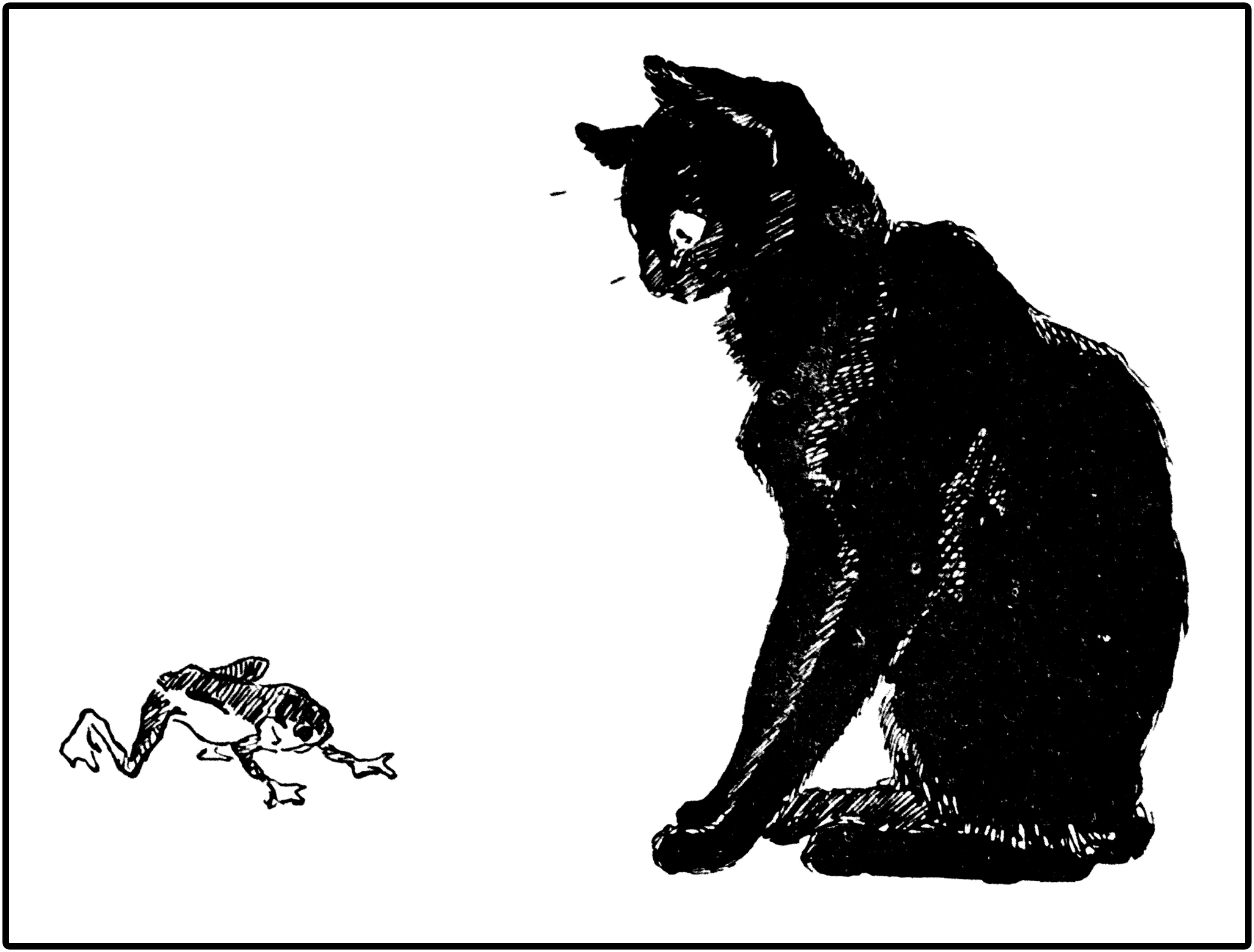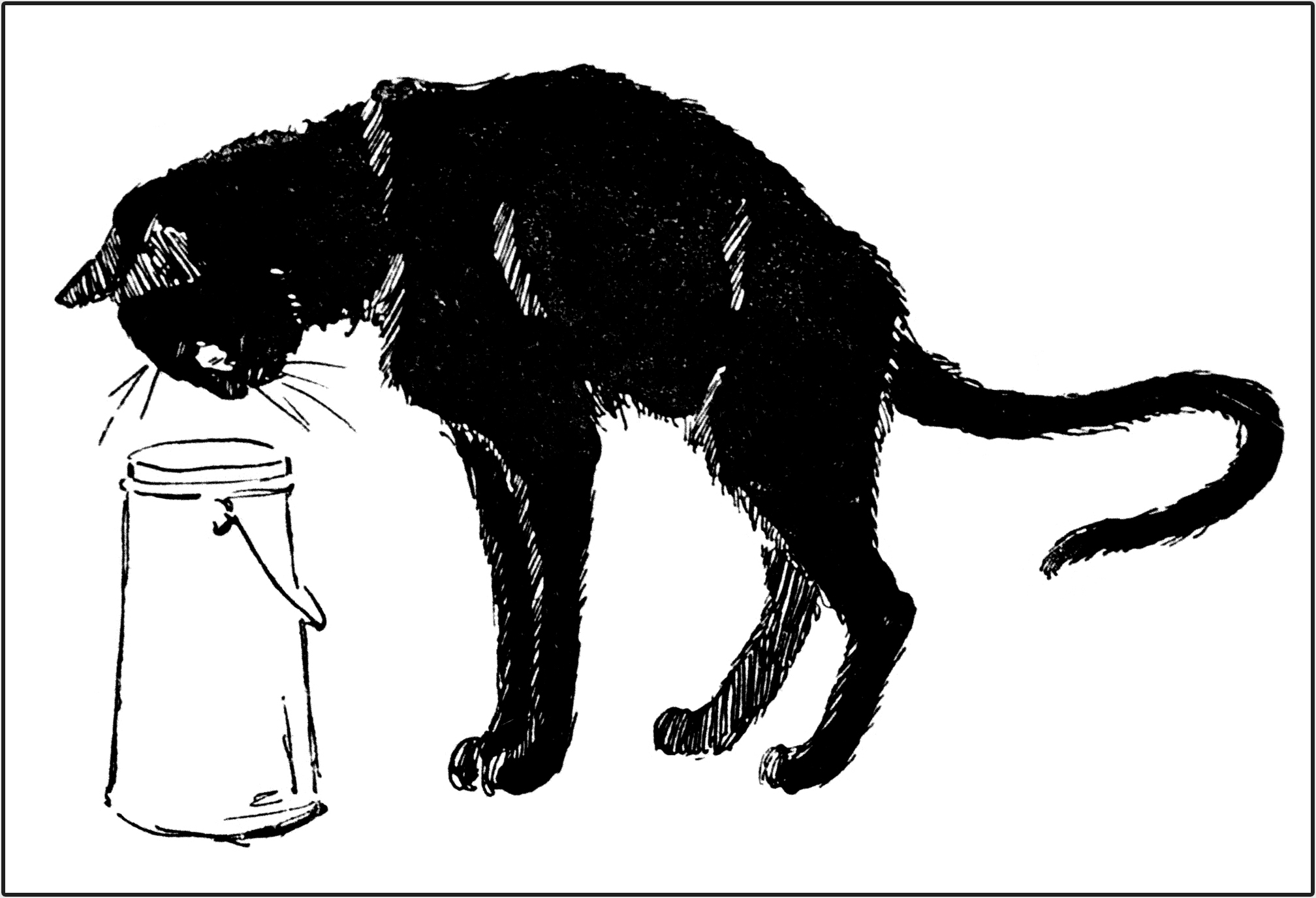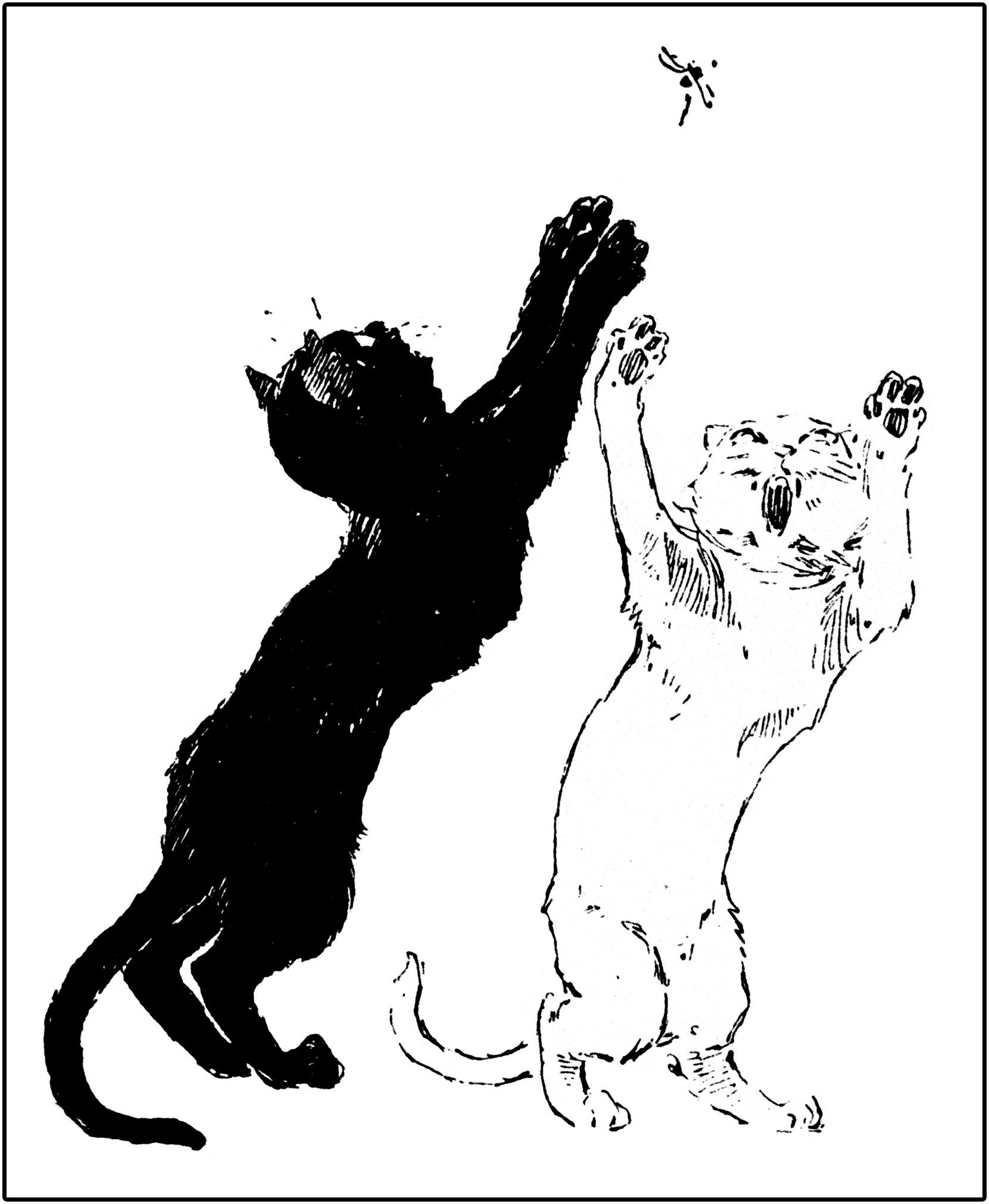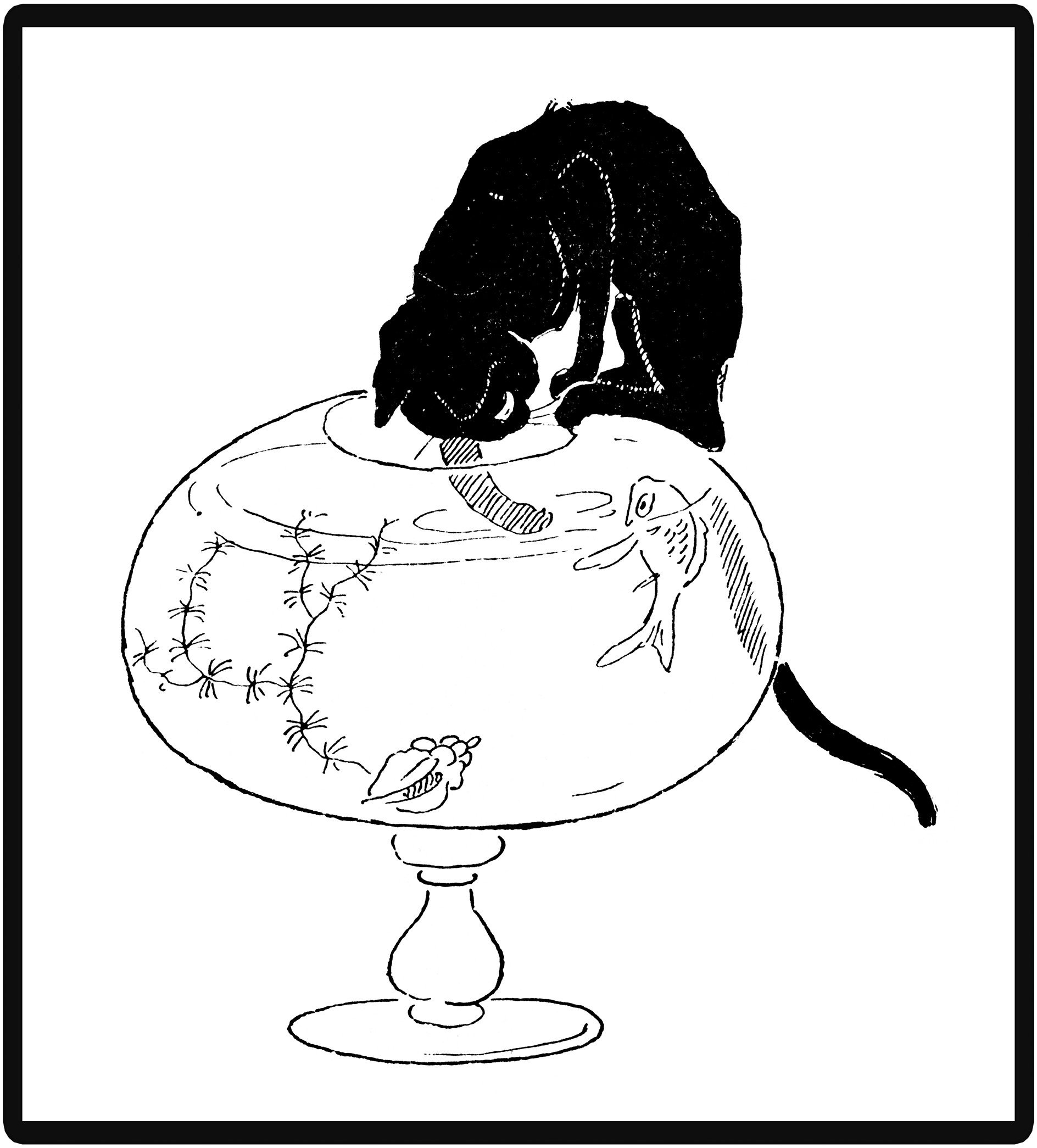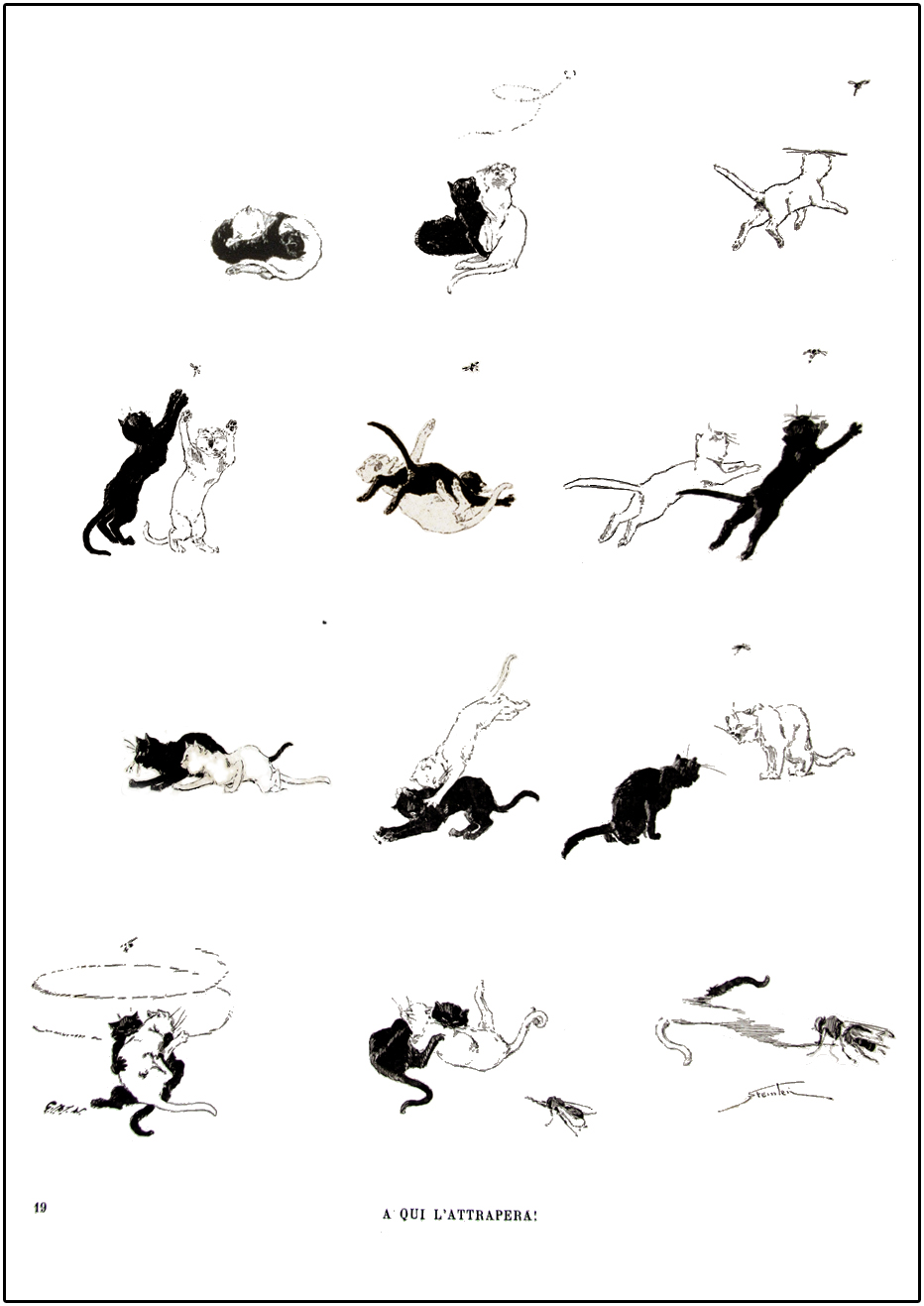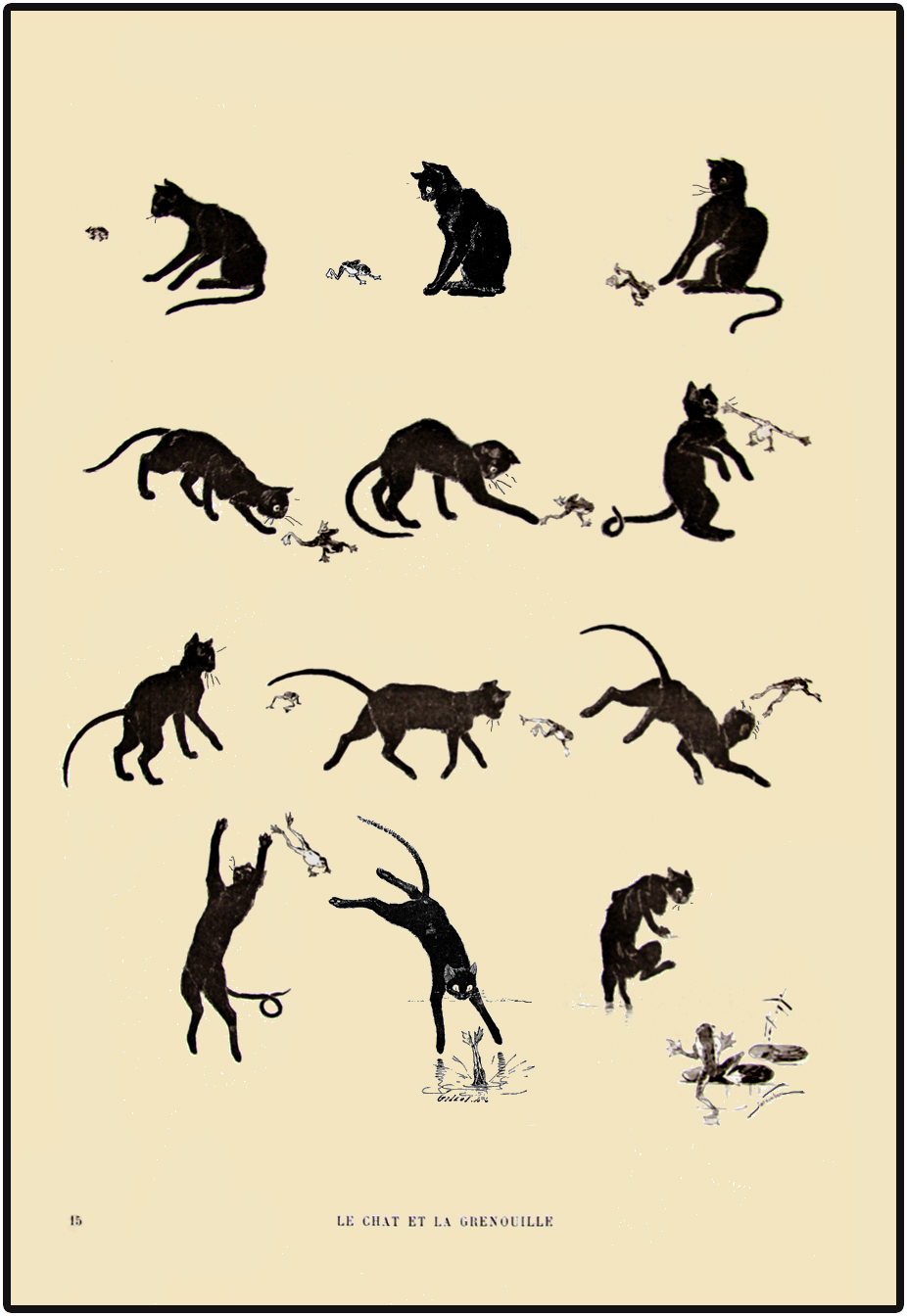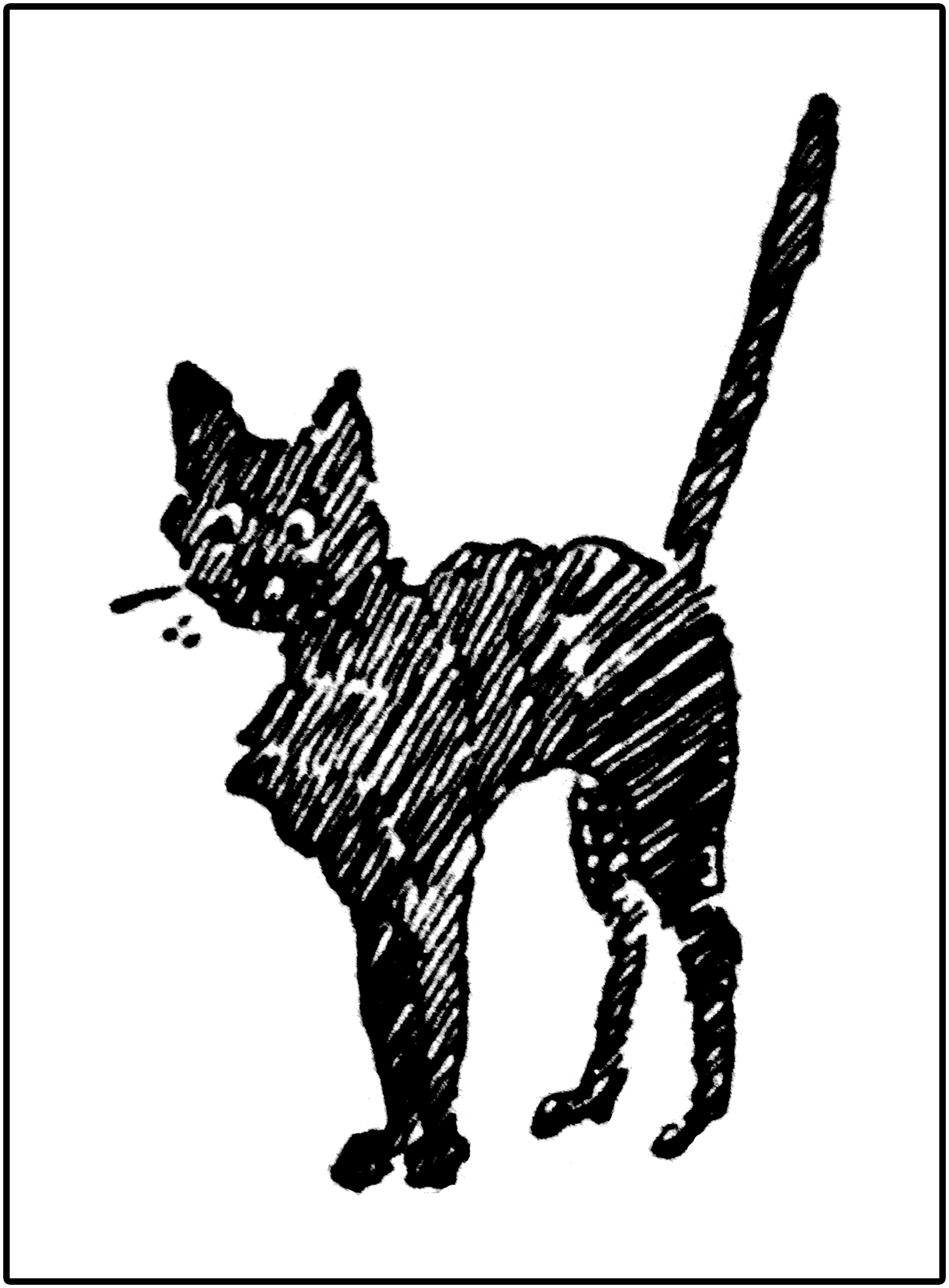 Some of Steinlen's Other Cats: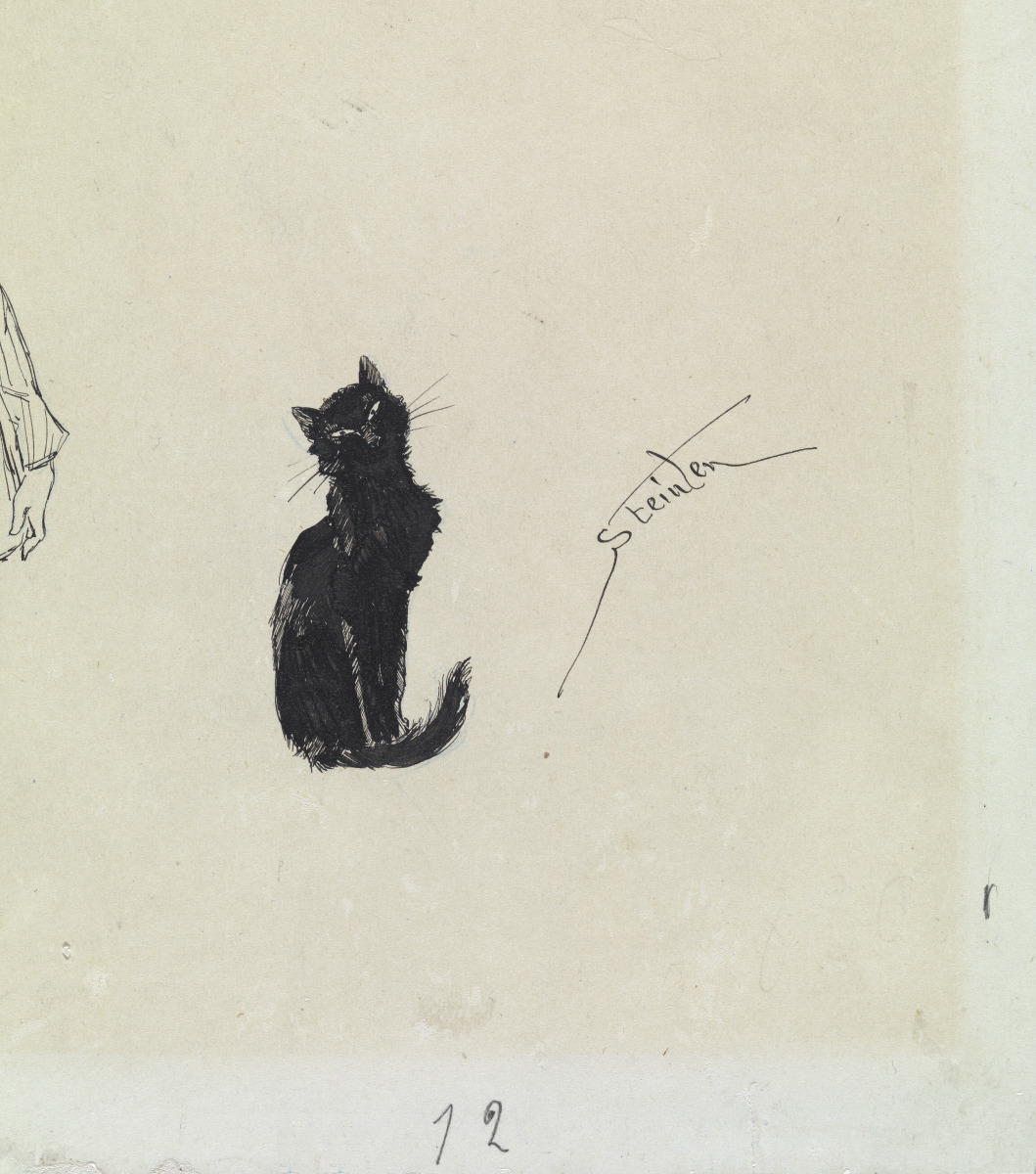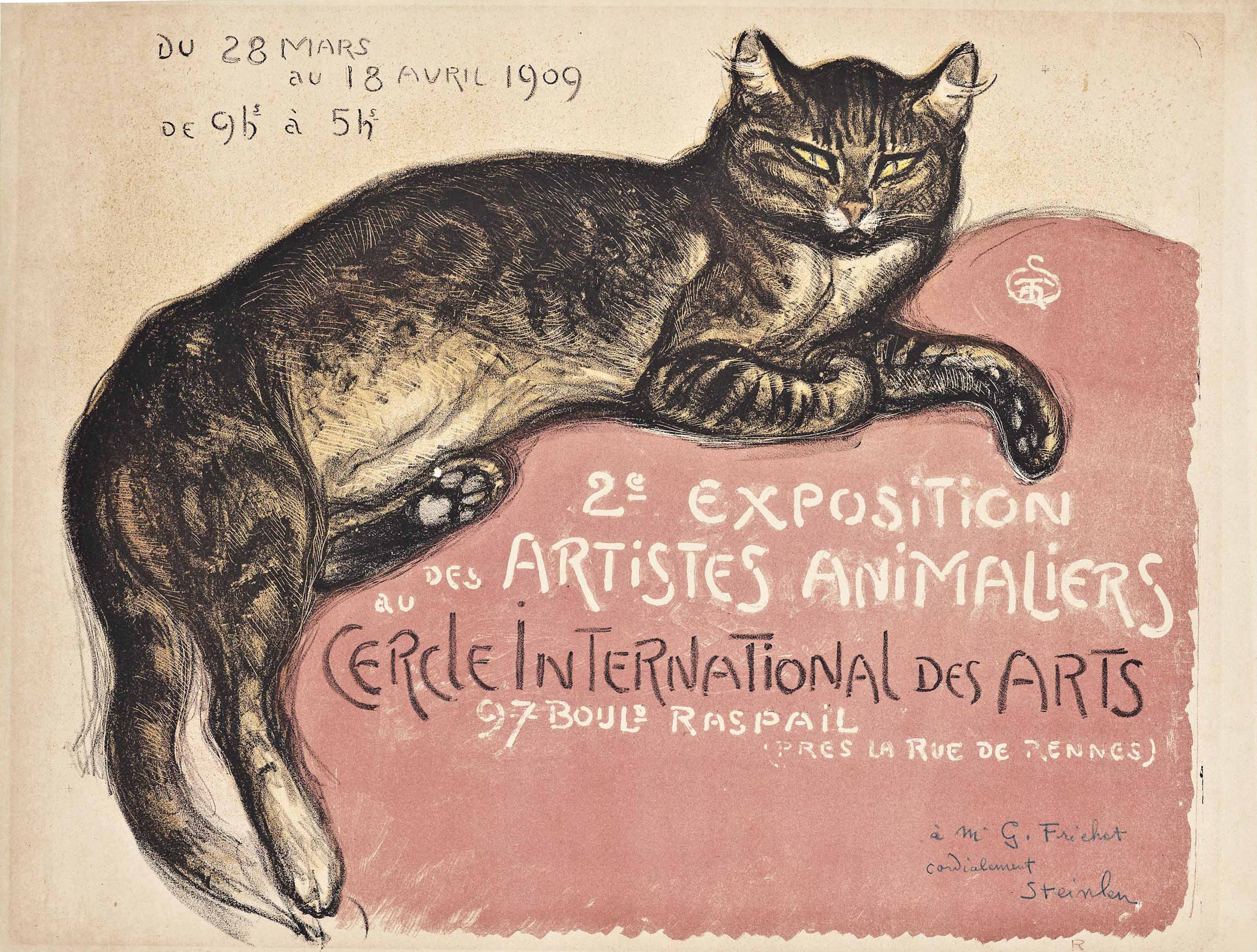 Théophile Steinlen died in 1923 in Paris and was buried in the Cimetière Saint-Vincent in Montmartre. Today, his works can be found at many museums around the world including at the Hermitage Museum in St. Petersburg , Russia . and the National Gallery of Art in Washington, DC , United States . A stone monument by Pierre Vannier was created for Steinlen in 1936; it is located in Square Joël Le Tac in Paris .
Prints of Cats, by Toulouse-Lautrec and Théophile Steinlen are in the shop. If you would like a print, card or something else of anything you see above, please get in touch via info@flashbak.com.
Via plum Leaves, Virginia Museum of Fine Arts