The Tao of David Coleman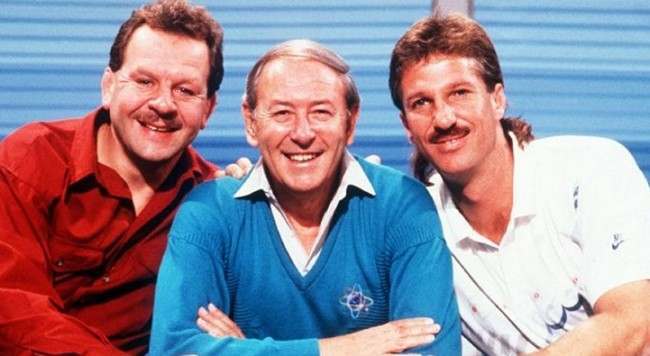 He was born at Alderley Edge, the place now famous as the luxury location of choice for the gated homes of multi-millionaire footballers. But Coleman is a man synonymous with the blurred black-and-white 'soccer' of a more simple, if not innocent era.
He was a pioneer in an age when broadcasters were making it up as they went along.
Before long he was the number one commentator, and with his head prominently above the parapet, he was there to be shot at – and shot at he was.
Now he's gone, he can be seen for what he was: the template for all sports presenters, and a man without whose intensity and repressed anger, Alan Partridge could simply not exist.
The Gift of the Gab
Coleman had the vital broadcasting skill of never being lost for words. As a live commentator he is credited with an astonishing 200 words per minute during his commentary on David Hemery's gold-medal-winning hurdles run at the 1968 Mexico Olympics.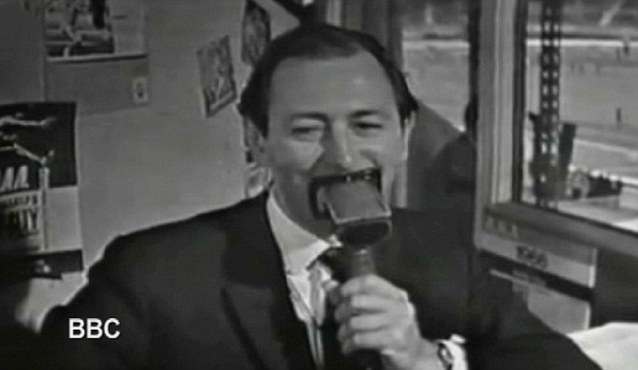 Catchphrases
'Quite remarkable.' That was one.
'One-nil!' That was another. In fact, this became synonymous with the more prosaic 'Goal!' So much so that Coleman was inclined to use it whatever the score.
Colemanballs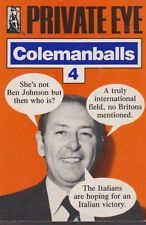 When Private Eye began its regular round-up of commentors' gaffes, it was a tribute of sorts that they named it after David. He hated it, and denied he had ever said most of them. He had a point: most of the famous ones were misattributed, and many of his genuine 'gaffes' were just slightly odd statements of the obvious…
'If that had gone in, it would have been a goal.'
'He's 31 this year – last year he was 30.'
'Forest have now lost six matches without winning.'
'The front wheel crosses the finish line, closely followed by the back wheel.'
During the aforementioned Hemery gold medal ejaculation, Coleman yelled '…and who cares who's third?' Which was unfortunate, as John Sherwood, a fellow Brit, took the bronze.
Notoriety if this sort leads quickly to 'iconioc' status, and he was soon parodied in Monty Python's Flying Circus ('Sportsnight With the Coal Man') and later with his very own Spitting Image puppet.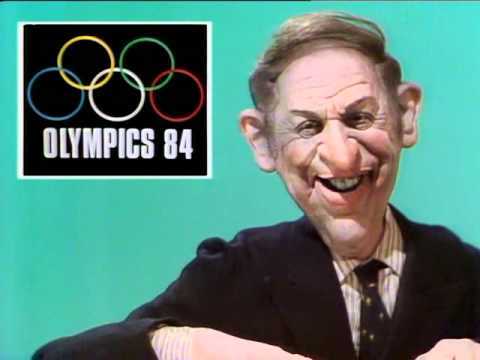 Style icon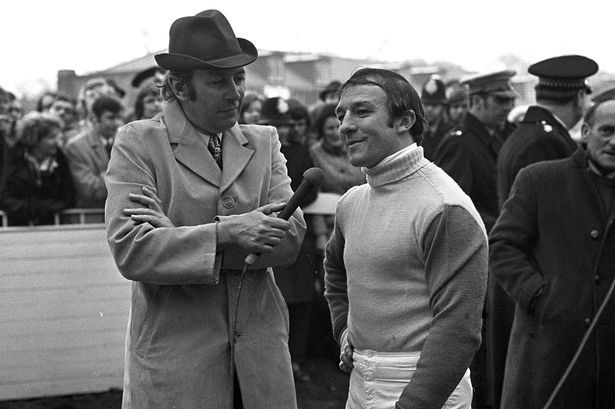 The jumper-wearing coke-sniffing Frank Bough took his place on Grandstand. And although Coleman went on to present A Question Of Sport with Emlyn Hughes – Mr Pullover himself – this sort of leisurewear was never really his style.
For studio presentation he wore a special suit to accommodate his equipment – broadcasting equipment, we hasten to say. For outside broadcasts he favoured the coat and hat – and sometimes the sheepskin that would later be adopted as a uniform by the unspeakable John Motson and his ilk.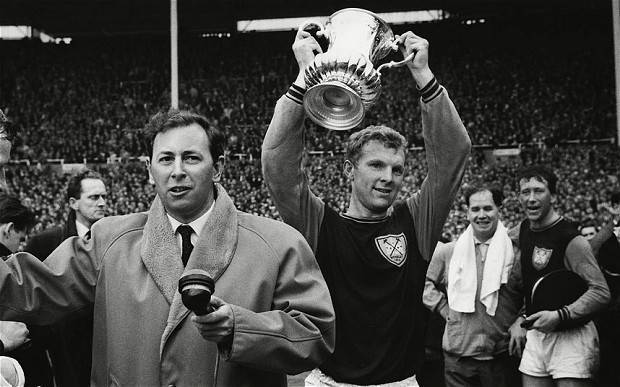 Hat off – comb-over on. Again, a trend-setter for a generation of bald BBC bigwigs.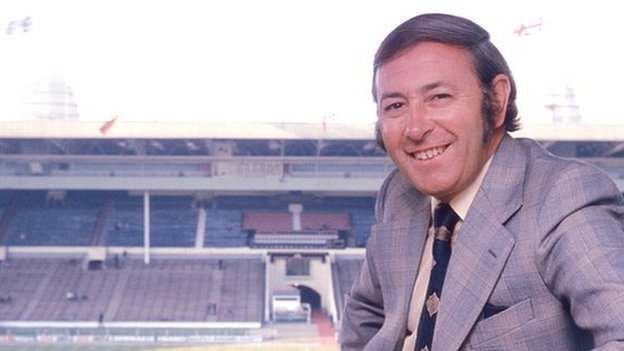 Whoaa! A close call there…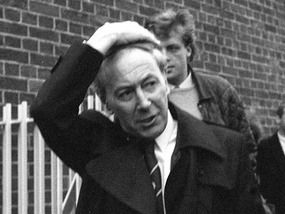 Rock-solid Anchorman
On Grandstand presented the unfolding football league programme, interviewed the Beatles and the Duke of Edinburgh, and covered the astronauts splashdown. When there was no sport, he filled in by introducing the theme music to the afternoon's film.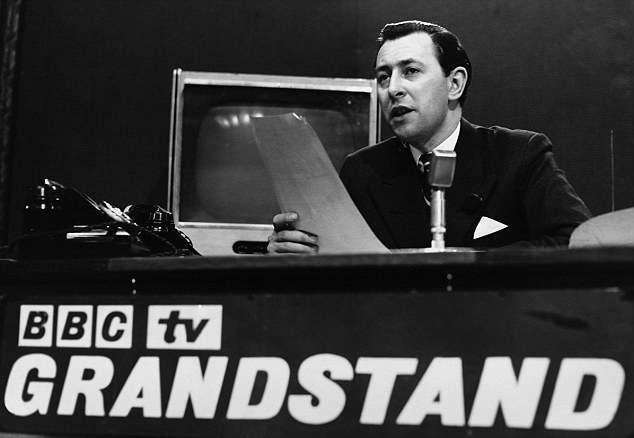 Proper Journalist
'I'm just a journalist,' he insisted. 'That's what it says on my passport.'
These talents were showcased in Sportsnight with Coleman. The first edition tackled the thorny question of sport and politics with an item on the MCC tour of apartheid South Africa, and a big-name interbiew with the biggest name of all – Mohammed Ali…
This was his forte, and was put to its test when, woken at 5am, he broadcast for 30 hours during the Israeli hostage drama at the 1972 Munich Olympics, at one point interviewing a weightlifter who had escaped in pyjamas.
In 2000 he became the first journalist to receive the Olympic Order medal.
Ruthless Pro
When ITV launched World of Sport as a rival to Grandstand, Coleman told rival presenter Eamonn Andrews: 'I'll blow you out of the water!'
At cup finals he refused to shake the hand of ITV's commentator, the great and brilliant Brian Moore.
He was known to reduce colleagues to tears as a consequence of his professional demands

Arbiter of morality
Early shades of portentous Partridge, as David declares the 'Battle of Santiago' (Chile v Italy in the 1962 World Cup) to be 'the most stupid, appalling, disgusting and disgraceful exhibition of football possibly in the history of the game'.
And on that bombshell, this is David Coleman saying goodnight.