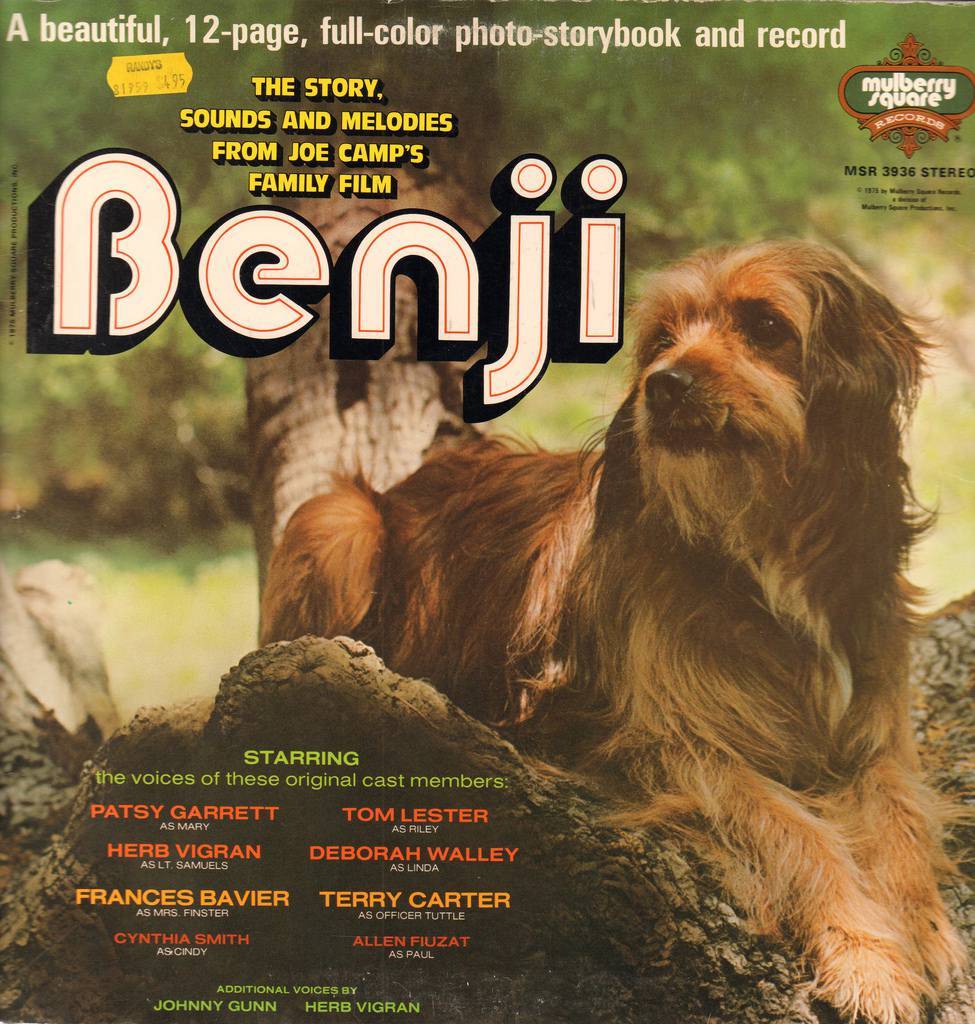 Remember those story records? You'd sit by your crummy kiddie record player and listen to the stories unfold: whether it was an awesome Six Million Dollar Man adventure or an awful Grimm's Fairy Tales recited by Danny Kaye, it was a wonderful experience for a 70s kid. Even better if it had a storybook to follow along with.
It is my sincere belief that, if you grew up in the 1970s, there is a 100 percent chance that you saw Benji in the theater. I'm not sure why; it's not an exceptional film by any stretch. Perhaps it was because it was a family friendly film at a time (1974) when family friendly films were in short supply. It wasn't like today when your local mega-plex is brimming with kid-centric CGI fare. Back then, Boomers ruled the land, and your theaters often only showed 1-2 movies per week.
Not only were kids movies few and far between, but the sparse offerings were often total garbage. Other than a Herbie movie, maybe the Shaggy DA, The Bad News Bears and Escape to Witch Mountain, there just wasn't much to appeal to your average kid. Not until '77, when the mighty Star Wars stormed onto the scene, did kids films have much of a place in your local cineplex.
Add to this fact, it seemed like Benji was playing at matinees for literally years after Benji's initial release; thus, it shouldn't come as much of a surprise that every 70s child, without exception has seen this wholly unexceptional film.
And so, here is the record adaptation. It's not a soundtrack, but rather the aforementioned follow-along story variety (although, at the end of side B is the song "I Feel Love" – no, not the Donna Summer song, but the delightfully cheesy Jesse Davis song.) Also below are most of the pages from the accompanying book. Have a listen, and take a trip back in time….
"I Feel Love" by Jesse Davis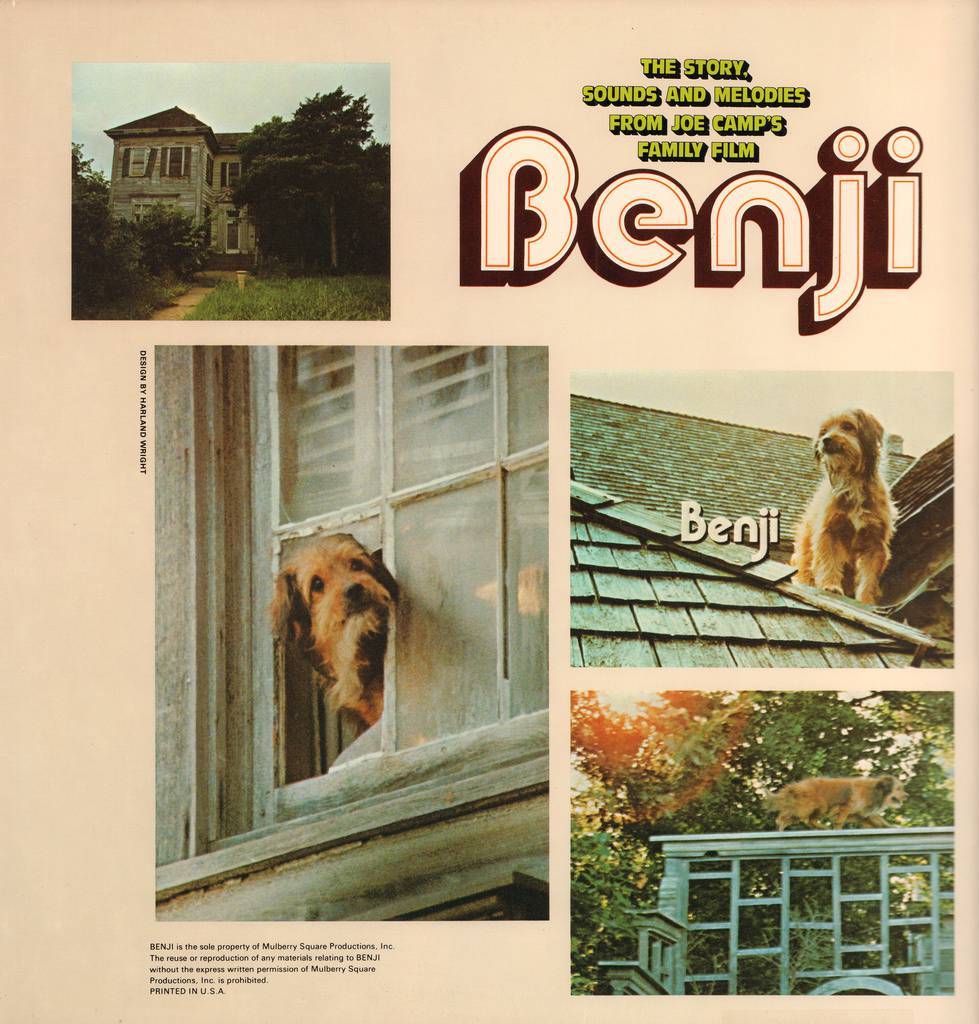 "I Feel Love" by Jesse Davis