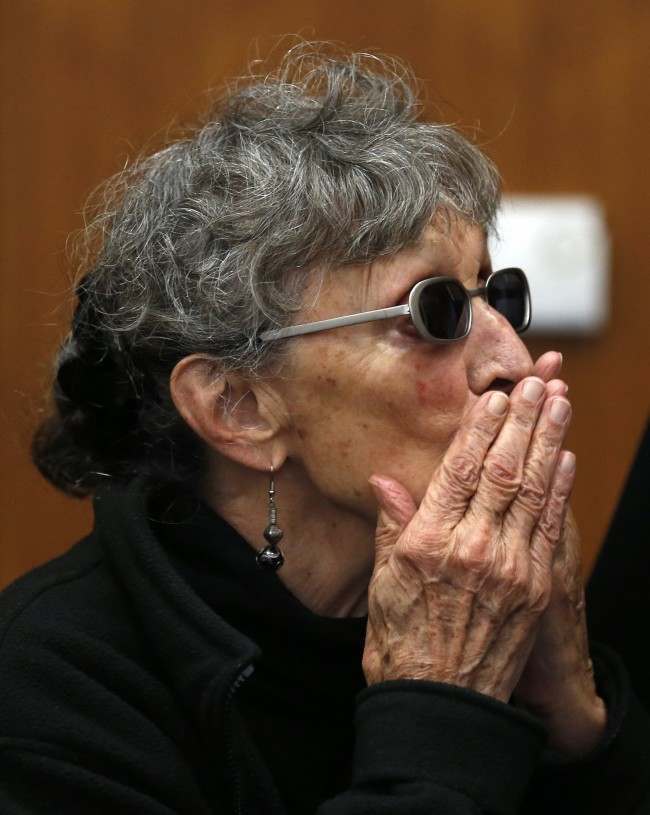 SONJA Suder is 80. She has been on trial at a court in Frankfurt, Germany. Suder was part of a leftist terrorist organisation Revolutionary Cells (RZ).
* The RZ is most commonly known as an urban guerrilla organization aimed towards weakening the German government. Self-described as an autonomist, the RZ aimed to establish a self-ruling society. In order to achieve this goal, the RZ stated: "We will not hesitate from shooting, bombing, extortion and taking hostages. The whole ruling class will be made to feel insecure.
The judge acquitted her a role in the deadly 1975 terror attack on OPEC headquarters in Vienna. The raid saw there people murdered.
Outside view of OPEC headquarters in Vienna, Austria. Five unidentified terrorists took 11 oil ministers of Organization of Petroleum Exporting Countries (OPEC) hostages in this building. Date: 21/12/1975
The raid on OPEC was organised by Ilich Ramírez Sánchez,  also known as Carlos the Jackal, apparently on behalf of the Popular Front for the Liberation of Palestine.
Undated 1970s file of Illich Ramirez Sanchez, also known as " Carlos The Jackal", who was sentenced to life in prison by a French court in Paris early Wednesday Dec 24, 1997. He's been jailed since 1994 after French agents seized him in Sudan.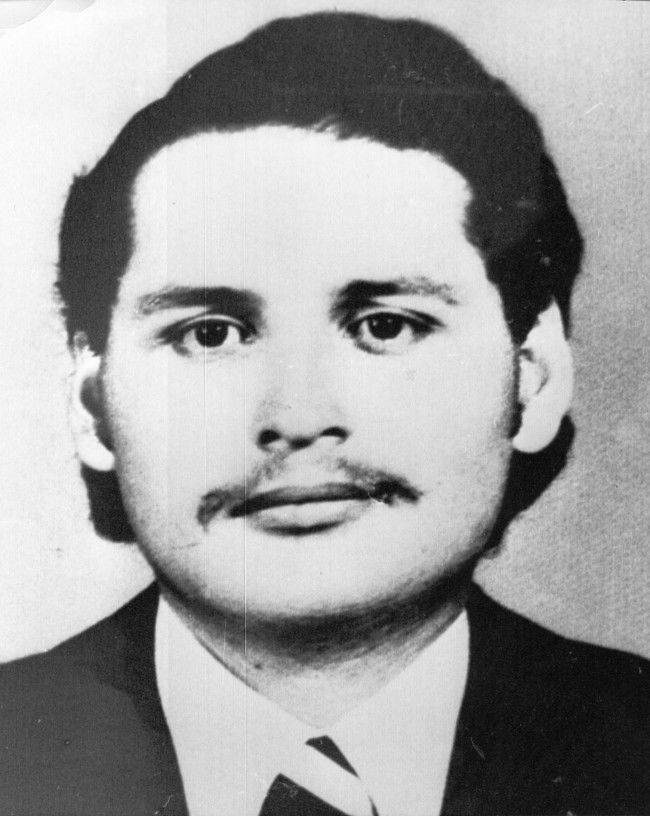 He was aided by Hans-Joachim Klein, of the RZ, who was arrested in 1998, prosecuted for his role in the OPEC attack, and sentenced to nine years imprisonment. He was paroled in 2003.
Venezuelan international terrorist Carlos the Jackal, foreground, whose real name is Ilich Ramirez Sanchez, sits in a Paris courtroom Tuesday, Nov. 28 2000 as his lawyer Francis Vuillemin, left, looks on. Carlos, already serving a 50-year sentence in a French jail for the murder of two French secret agents and an informer in 1975, appears in court Tuesday as a witness in the trial of Hans-Joachim Klein, of Germany, who is accused of taking part in an attack of an OPEC oil ministers conference in Austria in 1975. 
*  Hans-Joachim Klein, who renounced terrorism shortly after the OPEC attack, sat with his head bowed as Judge Heinrich Gehrke read his sentence of nine years' imprisonment on three counts each of murder and attempted murder and hostage taking. "Whoever thinks this is too light must think of everyone who was involved," Judge Gehrke said. "He alone has been sentenced, although he played the smallest role and was the only one who distanced himself from terrorism."
Hostages among them eleven oil ministers board Austrian Airlines DC9 at Vienna's Schwechat airport on December 22, 1975, before they are flown to Algiers under guard of six terrorists. The terrorists, among them a woman, had stormed the OPEC building in Vienna yesterday and took them captive. Date: 22/12/1975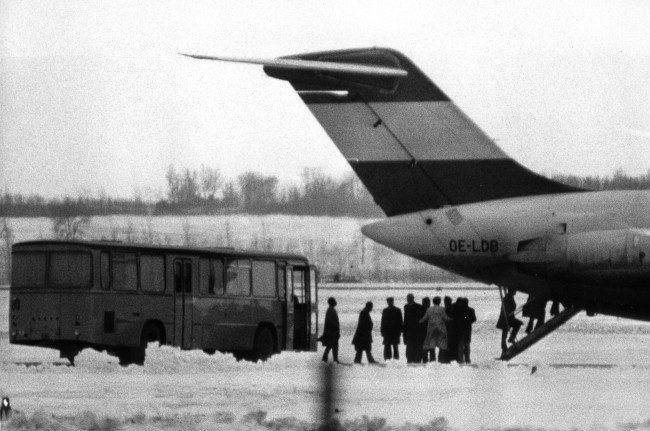 * Carlos the Jackal demanded that the Austrian authorities read a communiqué about the Palestinian cause on Austrian radio and television networks every two hours. To avoid the threatened execution of a hostage every 15 minutes, the Austrian government agreed and the communiqué was broadcast as requested. Vienna Police said that 96 hostages were taken during the siege.

Outside the OPEC Headquarters the attackers freed about 50 Vienna resident hostages.

On December 22, the government provided the PFLP and 42 hostages an Austrian Airlines DC-9 which flew them to Algiers, as demanded for the hostages' release. When they arrived at Algiers airport, local government begun negotiations; five oil-ministers and 31 other hostages were released, five oil ministers were kept.

Ex-Royal Navy Fleet Air Arm pilot Neville Atkinson, at that time the personal pilot for Libya's leader Muammar al-Gaddafi, flew them, including Hans-Joachim Klein, a supporter of the imprisoned Baader-Meinhof group and a member of the Revolutionary Cells, and Gabriele Kröcher-Tiedemann, from Algiers to Tripoli, where some hostages were freed. Finally, they returned to Algiers where the last hostages were freed and some of the attackers were granted asylum.
Hostage Saudi Arabian oil minister Sheikh Ahmed Zaki Yamani.
Suder was found guilty of participating in arson attacks in the 1970s. On Tuesday, she was sentenced to 3 years in prison.
Suder had fled to France in 1978 but was extradited to Germany in 2011 to face trial.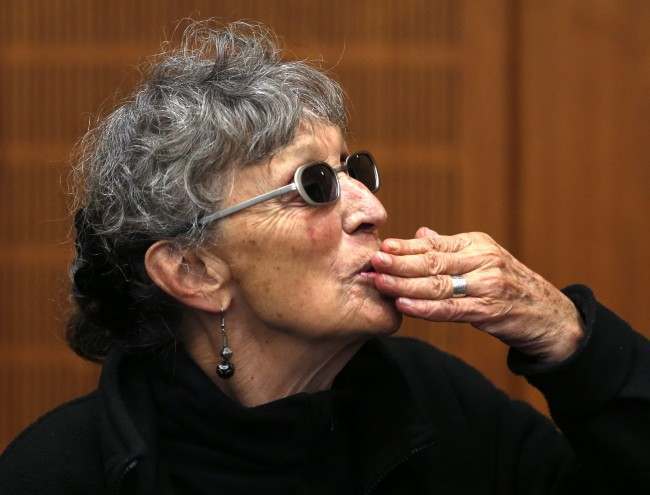 * The most dramatic case involving RZ was the hijacking of an Air France flight in cooperation with the Popular Front for the Liberation of Palestine and diverting it to Uganda's Entebbe Airport with 248 passengers taken hostage.

After the release of the non-Israeli hostages, an Israeli counter-terrorist mission attempted to rescue the remaining Jewish passengers and the non-Jewish pilot, who were threatened with death.

Operation Entebbe, which freed 102 hostages, resulted in the death of Lt Col Yonatan Netanyahu, brother of the Israeli prime minister Benjamin Netanyahu. All the terrorists were killed along with three hostages and 45 Ugandan soldiers.
The West German cabinet and the parliamentary floor leaders met in Bonn, July 1, 1976 to discuss the situation after Arab hi-jackers had commandeered an Aif France plane and flown it to Entebbe, Uganda, holding about 200 passengers as hostages. The hi-jackers demanded the realease of about 50 terrorists from Israel, German, French prison. Here, l/r Chacellor Helmut Schmidt Labor Minister Walter Arondt, Social Democratic Party Leader Willy Brandt, his Christian Democratic counterpart Helmut Kohl during the emergency session. 
* The crisis began on 27 June, 1976, when four militants seized an Air France flight, flying from Israel to Paris via Athens, with 250 people on board. The hijackers – two from the Popular Front for the Liberation of Palestine and two from Germany's Baader-Meinhof gang – diverted the plane to Entebbe, where it arrived on 28 June.

The hijackers – who were joined by three more colleagues – demanded the release of 53 militants held in jails in Israel and four other countries. Uganda's President and dictator Idi Amin arrived at the airport to give a speech in support of the PFLP and supplied the hijackers with extra troops and weapons.

On 1 July, the hijackers released a large number of hostages but continued to hold captive the remaining 100 passengers who were Israelis or Jews.

The hijackers then set a deadline for 1100GMT for their demands to be met or they would blow up the airliner and its passengers. But their plan was foiled by the dramatic Israeli raid.
A cheering crowd at Tel Aviv's Ben-Gurion Airport raises a member of the rescue squad which freed the hijack hostages from Uganda earlier in the day, July 4, 1976. In the background is the C-130 transport plane which took part in the raid. The rescuer's face is obscured for security reasons.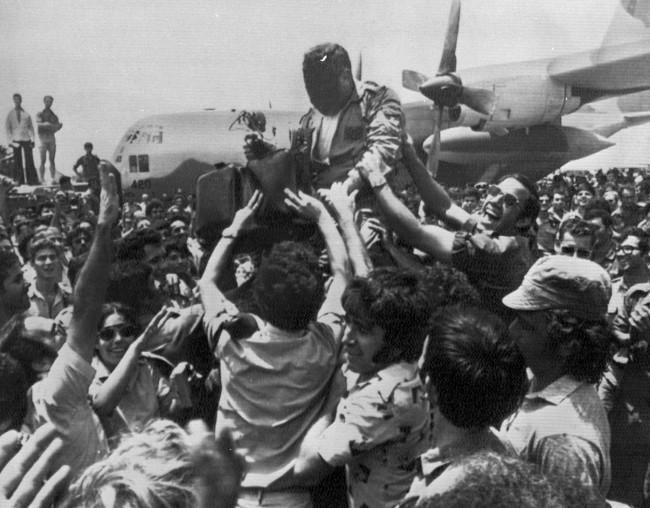 Fearing arrest, Suder fled Germany in 1978. In 2000 she was arrested in her Paris home. She had being living with her fellow accused  Christian Gauger. In 2011, France extradited them to Germany.
* Her partner, Christian Gauger, had originally been charged in the bombings, but eventually had his case separated from Suder's. It was later suspended because of his health problems.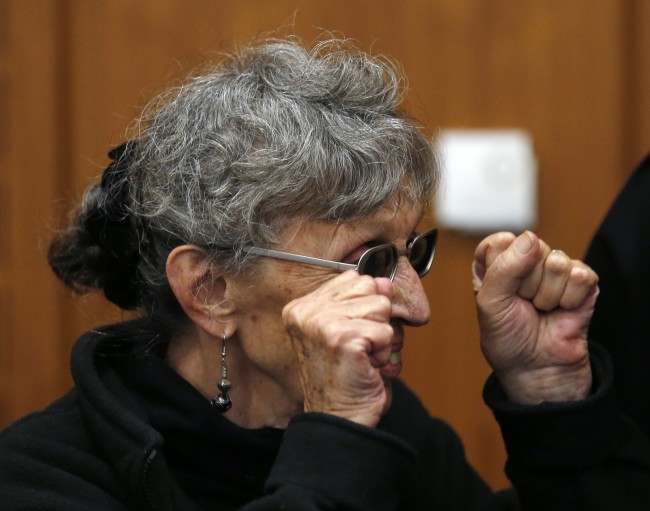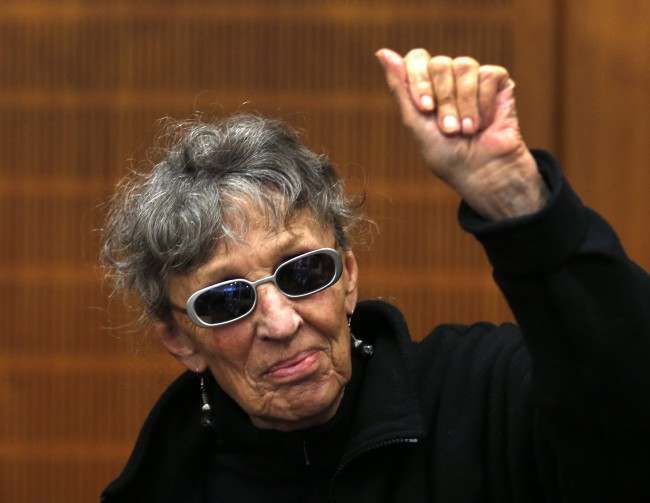 Time moves on…